This Makes You "Far More" Likely to Die, Virus Expert Says
Omicron is serious, especially for unvaccinated or older individuals.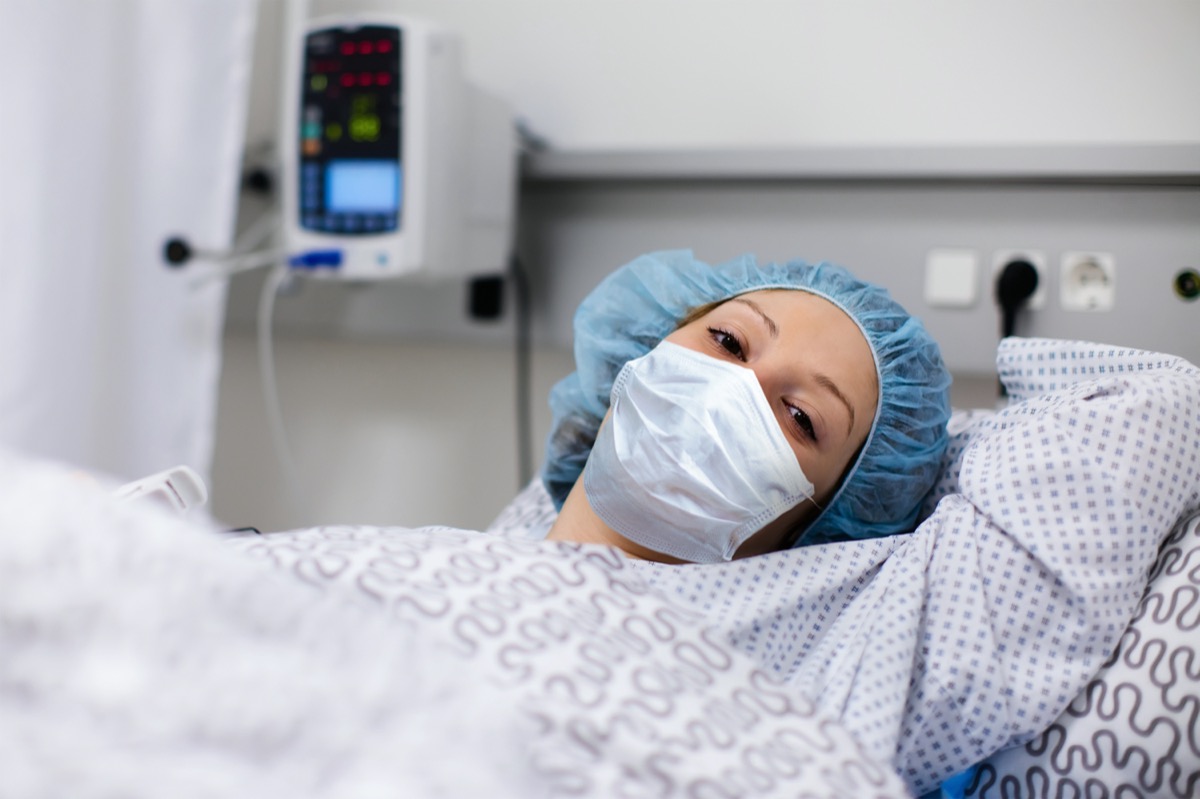 The myth that catching Omicron, since it's "less severe" than Delta, is a walk in the park has been debunked, possibly by someone you know who suffered from an infection: Even for the vaccinated, the COVID variant can wreak havoc on your body. And for the unvaccinated, it can be even worse. "It is not just a mild disease," Maria Van Kerkhove, the WHO's COVID-19 technical lead, has said. "This is really important because people are still being hospitalized for Omicron." So who is most at risk? Read on—and to ensure your health and the health of others, don't miss these Sure Signs You've Already Had COVID.
1
Omicron is a "Massive Threat" to You if You Are Unvaccinated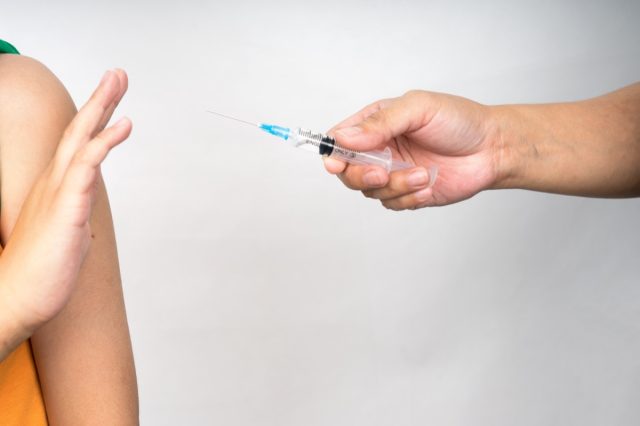 Despite cases peaking in most American states, not everyone is safe: "Omicron still represents a massive threat to their life and a massive threat to their health," Dr. Mike Ryan, director of the WHO's health emergencies program said of the unvaccinated. "People should really look at this in terms of really seriously considering getting out there and getting vaccinated," Ryan said. "For Omicron, the risk of death is estimated to be 90% lower than the risk of death from Delta; perhaps around 0.1% (1 in 1,000) of those infected with Omicron will die. But if the risk of death for unvaccinated people is 10 times higher than the risk of death for vaccinated people, those who are unvaccinated face a greater risk of death from Omicron than they do from the flu, whereas those who are vaccinated have an extremely low risk of death from Omicron," write Dr. Tom Frieden and Dr. Shama Cash-Goldwasser on CNN.
2
Omicron is More Dangerous if You Are Older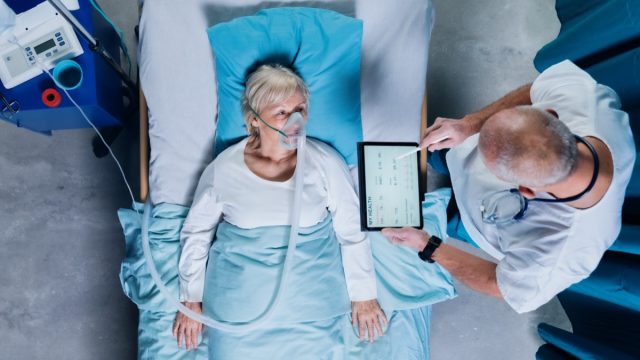 "We do know that mortality increases with Omicron with increasing age," Van Kerkhove said. "We also have data from some countries that show that people with at least one underlying condition are at an increased risk of hospitalization and death, even if you have Omicron as compared to Delta."
3
Omicron is More Dangerous if You Have These Underlying Conditions and are Not Vaccinated or Boosted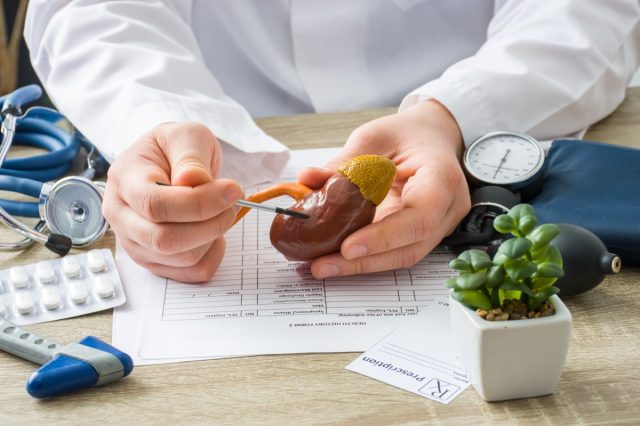 "Having cancer can make you more likely to get severely ill from COVID-19. Treatments for many types of cancer can weaken your body's ability to fight off disease. At this time, based on available studies, having a history of cancer may increase your risk," says the CDC. The same is true for:
Chronic kidney disease

Chronic liver disease

Chronic lung diseases

Dementia or other neurological conditions

Diabetes (type 1 or type 2)

Down syndrome

Heart conditions

HIV infection

Immunocompromised state (weakened immune system)
4
These are the People Filling Up ICUs
The Zoe Report says the most common Omicron symptoms are:6254a4d1642c605c54bf1cab17d50f1e
runny nose

headache

fatigue (mild or severe)

sneezing

sore throat
As for unvaccinated people? It can be way more severe. "While there were ICU departments dedicated to COVID 19, now they are less busy. They mainly work with unvaccinated people," says Laura Lupi, a nurse on the frontlines, on the Health In Europe podcast from the World Health Organization Regional Office for Europe.
5
If You are Vaccinated, It's a Far Different Story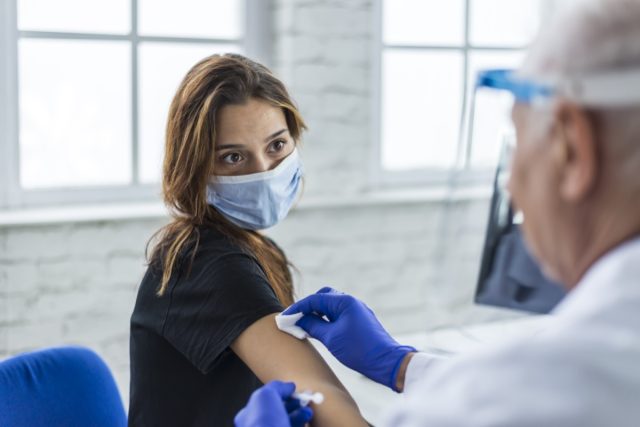 "On an individual basis, for people who are vaccinated and boosted, Covid-19 caused by Omicron and the flu are similar in severity in many respects. For the vast majority of vaccinated people, Covid-19 is likely to cause symptoms no worse than a bad cold or the flu, or even be completely asymptomatic. Most will recover within a few days, although some will require hospitalization and some, sadly — primarily the unvaccinated, the elderly, those who are severely immunocompromised or those with multiple underlying comorbidities — will die," says Dr. Frieden and Dr. Cash-Goldwasser.
6
Frontline Health Worker Urges You Take Omicron Seriously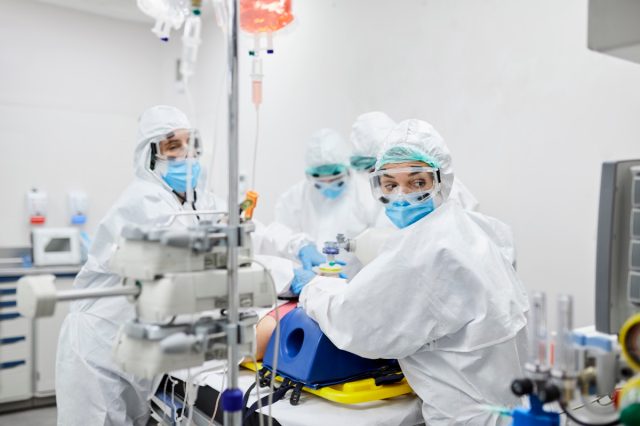 "It's astonishing that people don't seem to be afraid," said Lupi. "First, they were really coming to the hospital, scared and terrified. You could really see the terror in the patient's eyes, but now they come and they almost don't care about having COVID. They don't care about infecting those around them. They don't care about anything. This is very unfortunate because COVID continues to exist, continues to take victims and continues to create discomfort. People just don't seem to care anymore."
Don't think you're bulletproof. "We can definitely say that an Omicron variant causes, on average, a less severe disease in any human being — but that's on average," Ryan said. "There are hundreds of thousands of people around the world in hospital as we speak with the omicron variant, and for them that's a very severe disease." So follow the public health fundamentals and help end this pandemic, no matter where you live—get vaccinated or boosted ASAP; if you live in an area with low vaccination rates, wear an N95 face mask, don't travel, social distance, avoid large crowds, don't go indoors with people you're not sheltering with (especially in bars), practice good hand hygiene, and to protect your life and the lives of others, don't visit any of these 35 Places You're Most Likely to Catch COVID.
Alek Korab
Alek Korab is a Co-Founder and Managing Editor of the ETNT Health channel on Eat This, Not That!
Read more about Alek