Watching This Movie Makes Life Feel Less Hard, Says New Study
Behavioral scientists say that watching "meaningful films" can help you improve your mental health.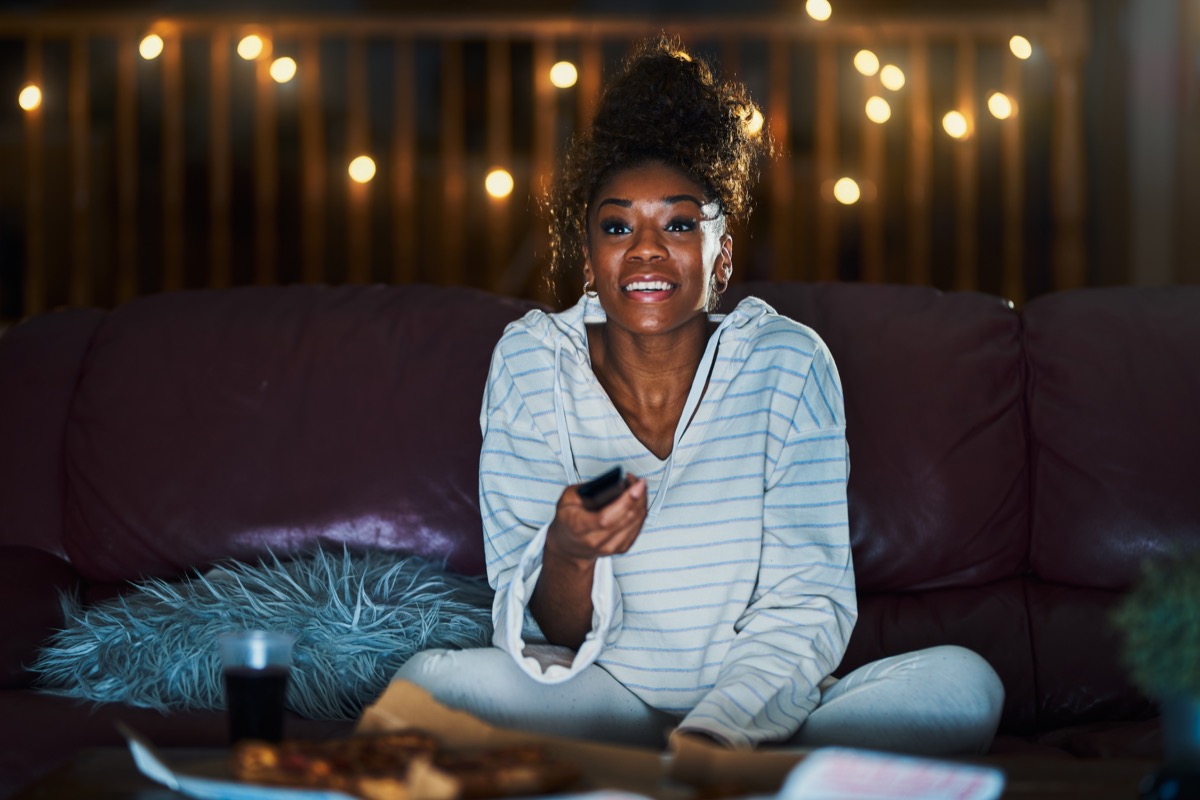 If you're the type of person who enjoys watching movies like Pixar's Up!—which is all but guaranteed to make you cry within the first 10 minutes and then fill you pure happiness and joy by its denouement—a new study has some good news for you: You may have taken an important step towards changing your life for the better and improving your mental health.
According to a new study conducted by researchers at Ohio State University and published in the journal Mass Communications and Society, watching certain "meaningful" films, defined as "those that we find moving and poignant" and are both sad and uplifting, "can make us feel more prepared to deal with life's challenges and want to be a better person."
Related: The Secret Trick to Beating Procrastination, Says Top Psychologist6254a4d1642c605c54bf1cab17d50f1e
"Meaningful movies actually help people cope with difficulties in their own lives, and help them want to pursue more significant goals," Jared Ott, a grad student at OSU and the lead author of the study, notes in the official release.
That's right: The researchers say that these inspirational films actually do the job of inspiring.
To conduct the study, the researchers assembled two lists of popular movies all made after the year 1985. One was a list of "meaningful" films, the other was a list of movies that were not considered as meaningful. (For reference, movies on the latter list included Fight Club and Pulp Fiction.) They recruited more than 1,000 adults, who were selected to view certain movies and then fill out a survey.
The meaningful films resonated. "Results showed that people who recalled a meaningful movie were more likely than the others to say the film helped them make sense of difficulties in life," says the study. "For example, the film helped them 'feel like struggles in life are for a reason' and 'more easily handle difficult situations with grace and courage.'"
According to the researchers, the effect isn't merely fleeting. "Some films may help people cope and grow through difficult periods in their life," observed Michael Slater, an OSU professor who oversaw the study. "And people may recognize this effect years after they have seen a particular movie."
If this has inspired you to add some meaningful films to your Netflix queue, know that some of the films used in the study include Hotel Rwanda, The Shawshank Redemption, Up!, Slumdog Millionaire, and Schindler's List. And for more advice to help you better your mental health, check out The Single Most Effective Way to Work Out Every Day, According to Psychologists.
William Mayle
William Mayle is a UK-based writer who specializes in science, health, fitness, and other lifestyle topics.
Read more about William
More content from
Mind + Body