10 Ways You're Catching Omicron Without Realizing It
Stay safe by avoiding these scenarios.
The Omicron variant of COVID-19 continues to sweep across the U.S., and although new cases have peaked in some areas, in other areas they're continuing to climb. Experts say three things are clear about Omicron at this point: It's highly contagious, it seems to cause less severe illness than previous variants, and it's still very important to protect yourself against it. Even though Omicron may lead to serious illness in a smaller percentage of people, it's causing so many new cases that health systems nationwide are still being stressed. "A small percentage of a huge number is still a big number," said Brian DeHaven, a La Salle University biologist, earlier this month. So mask up and stay safe by avoiding these 10 ways you may catch Omicron without realizing it. Read on to find out more—and to ensure your health and the health of others, don't miss these Sure Signs You've Already Had COVID.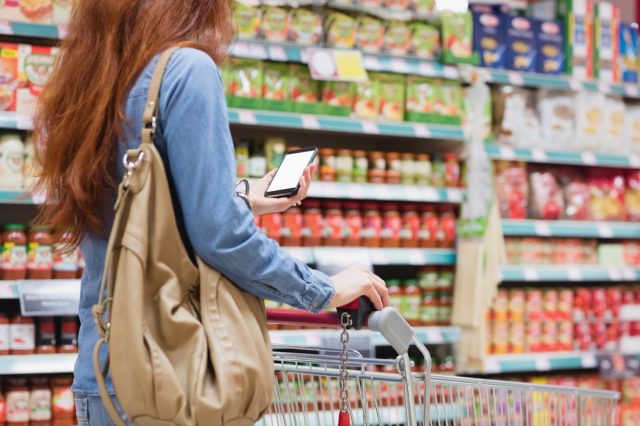 A recent study by the UK's Virus Watch calculated the risk of catching COVID while doing various non-household activities. The scientists found that people who went into stores once a week were nearly 2.2 times more likely to contract COVID than people who didn't do in-person shopping. It was the highest-risk activity the researchers found. To stay safe from COVID, experts advise opting for delivery or curbside pickup instead.
2
Attending Large Gatherings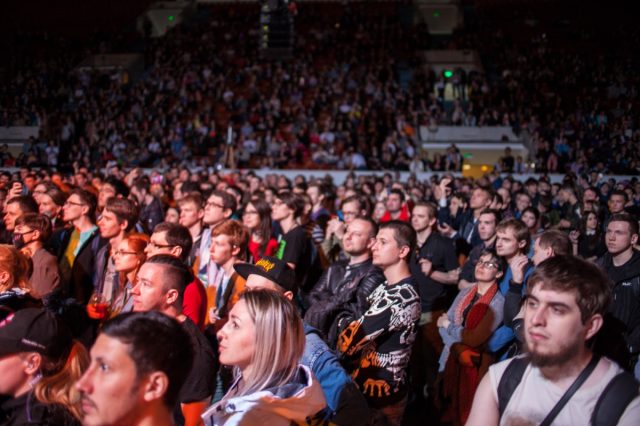 According to researchers with the UK's Scientific Advisory Group for Emergencies (SAGE), attending a large gathering is the riskiest thing you can do to catch the Omicron variant. "Crowded indoor mixing with many different groups remains the biggest risk factor for spread," the scientists said. "Large gatherings present a risk for multiple spreading events." 
3
Taking Public Transportation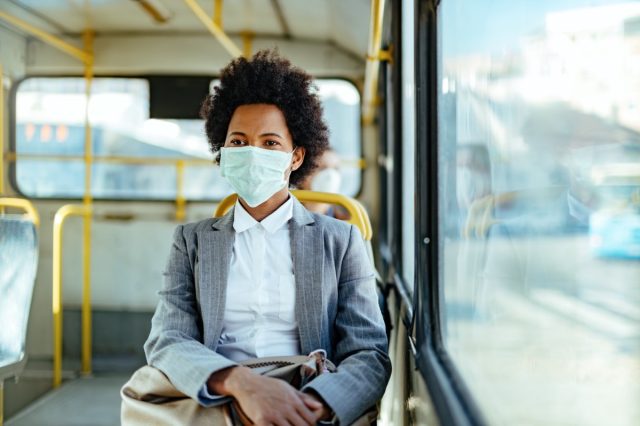 According to the Virus Watch study, people who regularly took certain types of public transportation had a 1.3 times greater risk of catching COVID than people who didn't. Buses and taxis provided the highest risk, but the scientists found no increased risk among people who took subways.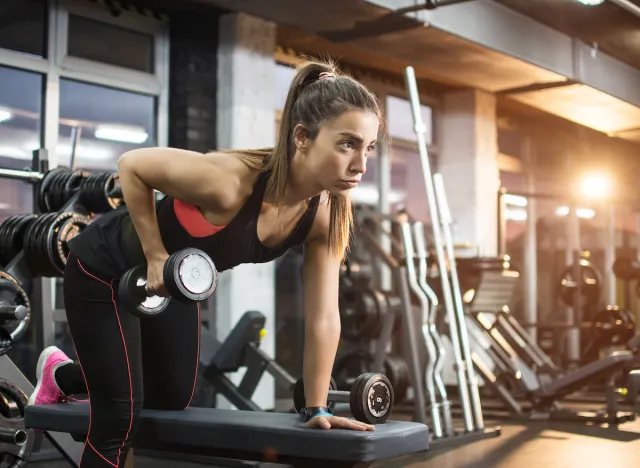 A new study published in the journal Environmental Science & Technology calculated the riskiest places for catching COVID. According to a risk table the researchers developed, the place with the highest risk is a crowded, poorly ventilated area where people are exercising heavily. As in: The gym. 6254a4d1642c605c54bf1cab17d50f1e
"There's just nothing about an indoor gym that's attractive to me right now, even though I have to say one of my favorite workout activities is running on a treadmill," said Dr. Kirsten Bibbins-Domingo, chair of the department of epidemiology and biostatistics at University of California-San Francisco, earlier this month."I worry that the ventilation is not there in an indoor gym. I worry that it's very hard for people to actually wear masks in an indoor gym. And it's that forceful breathing out, that exhalation that makes indoor gyms a risky environment, there's just no doubt about it. Just every single thing about an indoor gym works against you in this environment."
5
Visiting an Indoor Restaurant
Since the beginning of the pandemic, experts have warned against indoor dining. Restaurants are often poorly ventilated and full of maskless people. "Dining in right now as Omicron is sweeping across the state is risky because in order to dine you must take off your mask," said Dr. Christine Petersen, an infectious-disease at the University of Iowa, last Friday. Her advice: If you dine out, go at less crowded times, and sit in an area where people are less likely to be walking past. Takeout or delivery continues to be the safest bet.
Bars, clubs and concert venues are hotspots for COVID transmission, and it's easy to see why: They're often poorly ventilated and crowded, full of maskless people who are talking or singing. In the Environmental Science & Technology study, the authors called "gather[ing] together with lots of people in an enclosed space with poor air quality" a "surefire way to catch COVID-19," listing clubs as a specific example.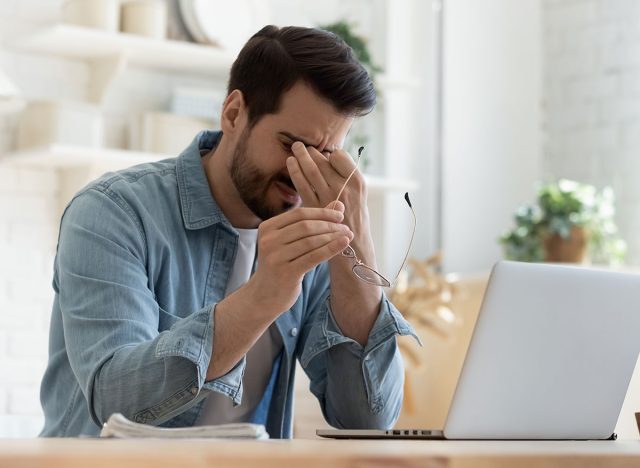 According to a new study published in the journal Annals of Behavioral Medicine, people who experienced greater levels of stress, anxiety, and depression during the beginning of the COVID-19 the pandemic had a higher risk of developing COVID-19. They also reported a higher number of symptoms and more severe illness. 
8
Going to Sporting Events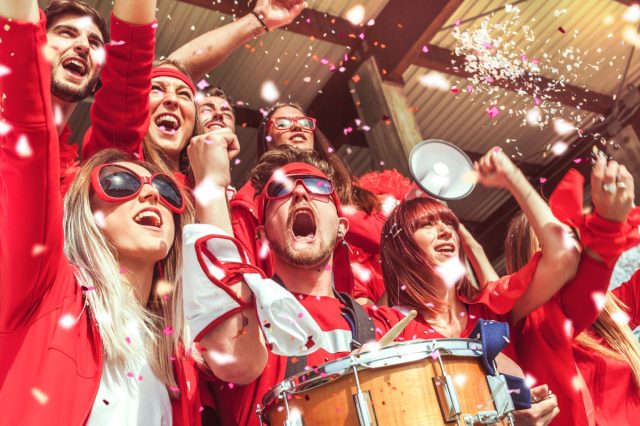 Assuming that going to outdoor sports events are COVID risk-free? That might not be a safe bet. The Virus Watch researchers found that people who participated in outdoor sporting events had a 1.5 times higher risk of contracting COVID than people who didn't. Although it may be what you do after the game—like celebrating maskless in a crowded bar—that's to blame. "Participating in sports indoors or outdoors was associated with increased risk (although this may relate to associated social activities)," the researchers noted.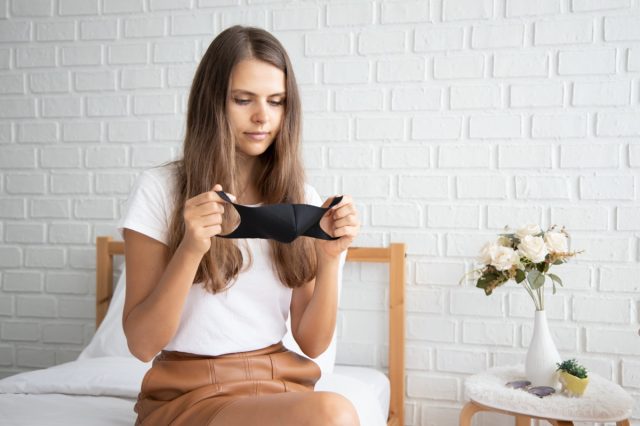 Experts say that any type of face mask is better protection than none, but for several weeks many have recommended upgrading from cloth masks to high-quality masks like an N95, KN95, or KF94. Research has found that cloth masks may only be about 35% effective at blocking virus particles, while N95s can intercept 95% if fitted properly. The next-best option: A surgical mask.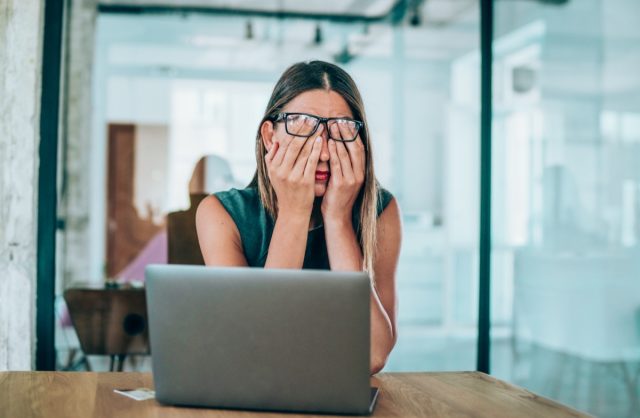 Omicron may be highly contagious, but experts urge Americans not to throw in the towel against the virus. "We're in an environment that some have taken a very fatalistic attitude toward — "Oh, everyone's going to get it, so therefore, it's not worth doing anything," said Bibbins-Domingo. "We all still have a responsibility to do all we can. To put our little brick in the wall, to create some wall to protect those people for who, no matter what happens, they will continue to be at risk. The only thing we can do as a community is to try to reduce some amount of that transmission that's occurring."
11
How to Stay Safe Out There
Follow the fundamentals and help end this pandemic, no matter where you live—get vaccinated ASAP; if you live in an area with low vaccination rates, wear an N95 face mask, don't travel, social distance, avoid large crowds, don't go indoors with people you're not sheltering with (especially in bars), practice good hand hygiene, and to protect your life and the lives of others, don't visit any of these 35 Places You're Most Likely to Catch COVID.