I'm a Virus Expert and Most People Catch COVID This Way Now
Places to avoid to prevent catching the virus.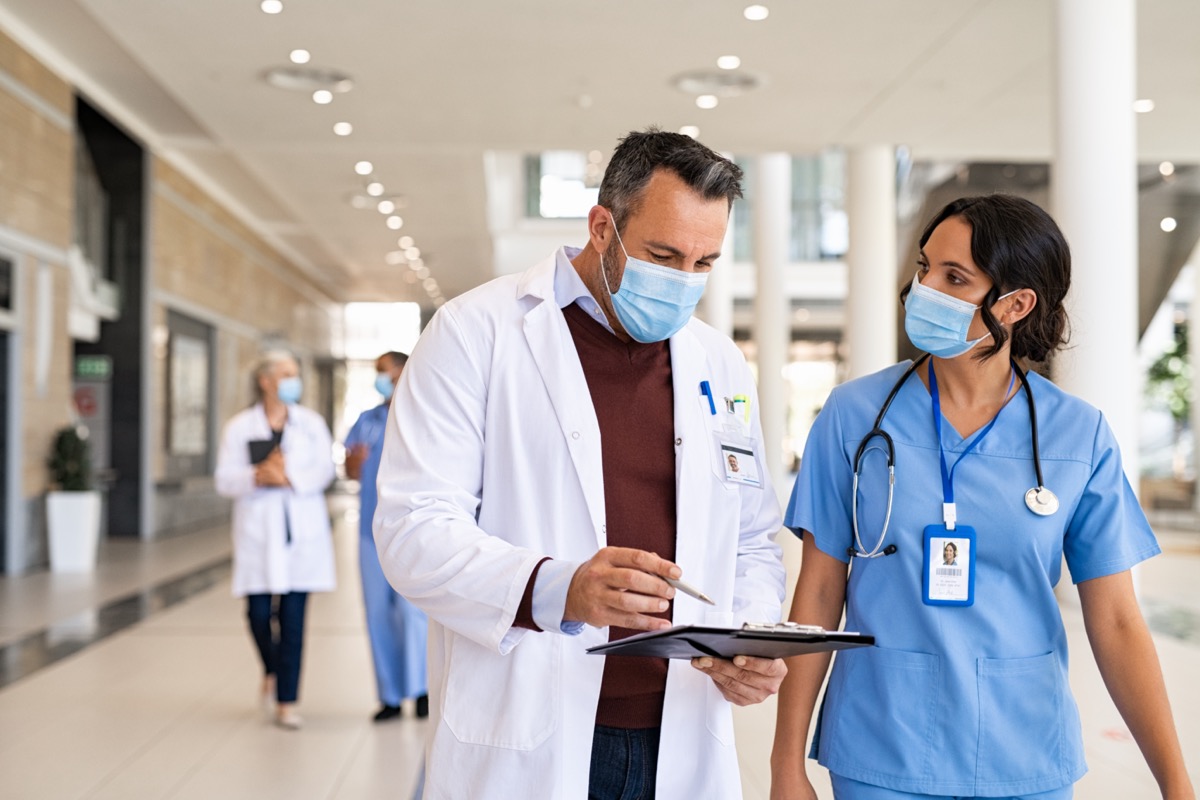 I am a principal scientist and infectious disease expert at Abbott. Since the start of the pandemic, my team was part of the development of many of our COVID-19 tests – including BinaxNOW – and tracking the virus and its variants. COVID differs from other types of respiratory viruses like the flu in the sense that it is generally more contagious and is observed to have more superspreading events. COVID also has long-term side effects that have not yet been thoroughly researched by experts to fully understand the implications. That said, it's important to know about the latest COVID research developments to help prevent new infections and ultimately reducing the number of opportunities for the virus to mutate further. Read on to find out more—and to ensure your health and the health of others, don't miss these Sure Signs You've Already Had COVID.
Going For a Concert or Movie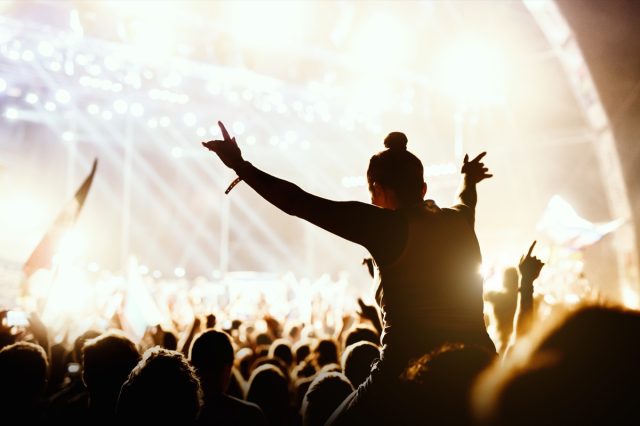 We now have a lot more information about COVID – including how it more easily spreads and importantly, ways we can slow the spread of the virus. Attending a crowded indoor area with people for a prolonged period of time – such as a concert or movie theatre – can increase your risk. If cases are on the rise and mask mandates aren't instated in crowded areas, this could increase exposure and potential risk of contracting the virus. If found in this situation, I recommend assessing your level of risk and taking the proper precautions, including getting vaccinated and boosted, wearing a mask, attempting to maintain a distance from others and testing before and/or after with rapid tests to help prevent the spread.
Going to Bar or Restaurant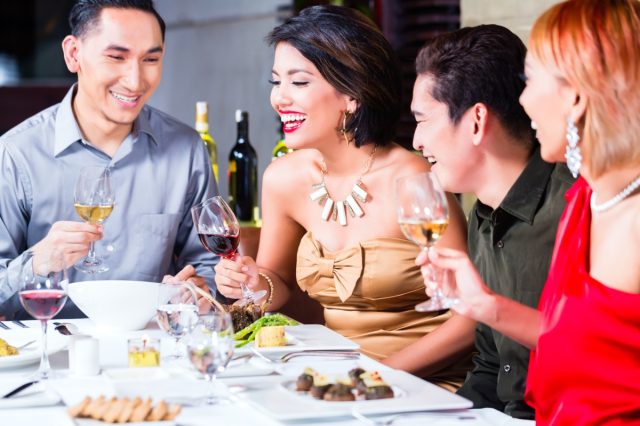 Bars and restaurants in areas with heightened cases is another way people can catch COVID. While some bars and restaurants do still have safety measures in place, as soon as you're seated, you're able to remove your mask, allowing for potential spread. If going out to a bar or restaurant, I recommend dining outside as temperatures warm and avoiding times when it's more likely to be crowded.
Small get-togethers can be another way a person may catch COVID. Things that may increase the risk are gathering indoors, sharing food or beverages or getting together with people who may be unvaccinated or unable to get vaccinated. Open communication between people attending is a great way to discuss each person's comfort level and steps that can be taken to minimize risk.6254a4d1642c605c54bf1cab17d50f1e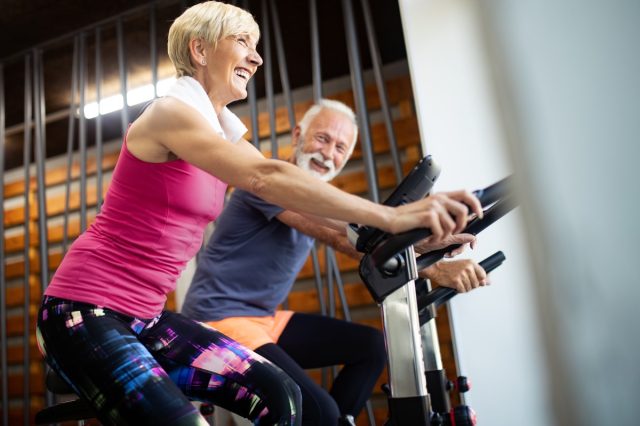 Many are looking forward to resuming workouts at gyms. But one activity that may increase your risk is group workout activities that are done indoors and without masks. Consider looking at what classes your fitness center offers and adding safety measures – such as masking or social distancing.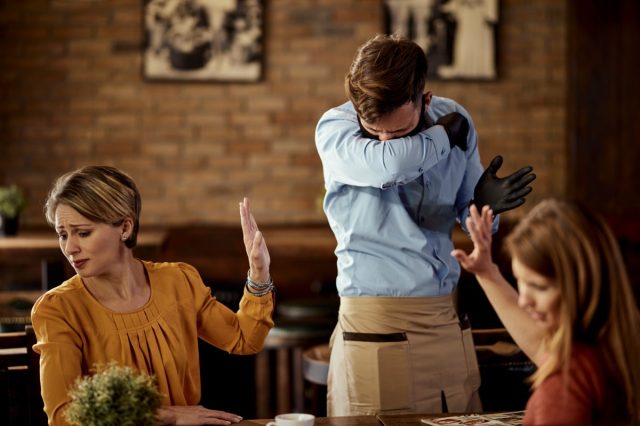 This is not a way to catch COVID, but a way to potentially spread it to others by ignoring COVID-like symptoms at any of the kinds of gatherings mentioned above. It is allergy season in many parts of the US, on top of it being flu and COVID season. So it's not uncommon for many people to be waking up with a headache, scratchy throat or runny nose. Dismissing these symptoms as allergies may be putting friends, family and coworkers at risk. At-home COVID tests are now widely available. And as the #1 at home test, BinaxNOW Self Test is easy to use and gives someone results in 15 minutes.
What to Do if You Notice These Symptoms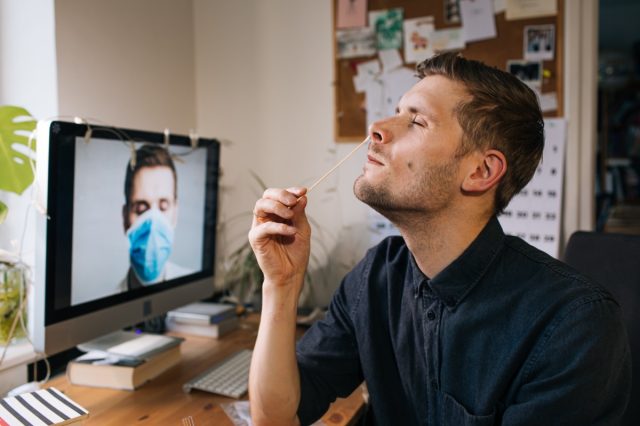 If you're experiencing symptoms of COVID, it is recommended to take a COVID test. Schedule an appointment to get tested or consider keeping an at-home test in your medicine cabinet so that you can have a test available without leaving your home. If you receive a positive result, stay home and avoid contact with other people for at least 5 days or until you've recovered per the CDC's guidelines. If you were recently in close contact with other people, make sure to let them know you have contracted COVID so they can take the appropriate next steps (i.e., test if they're experiencing symptoms). If you receive a negative result, be mindful of the time at which you took the test as rapid tests detect the COVID when a person is most infectious. I recommend taking precaution and monitoring symptoms even after a negative result and testing again if symptoms don't subside. It's always best practice to remain vigilant when experiencing symptoms in the COVID-era.
Final Word From The Virus Expert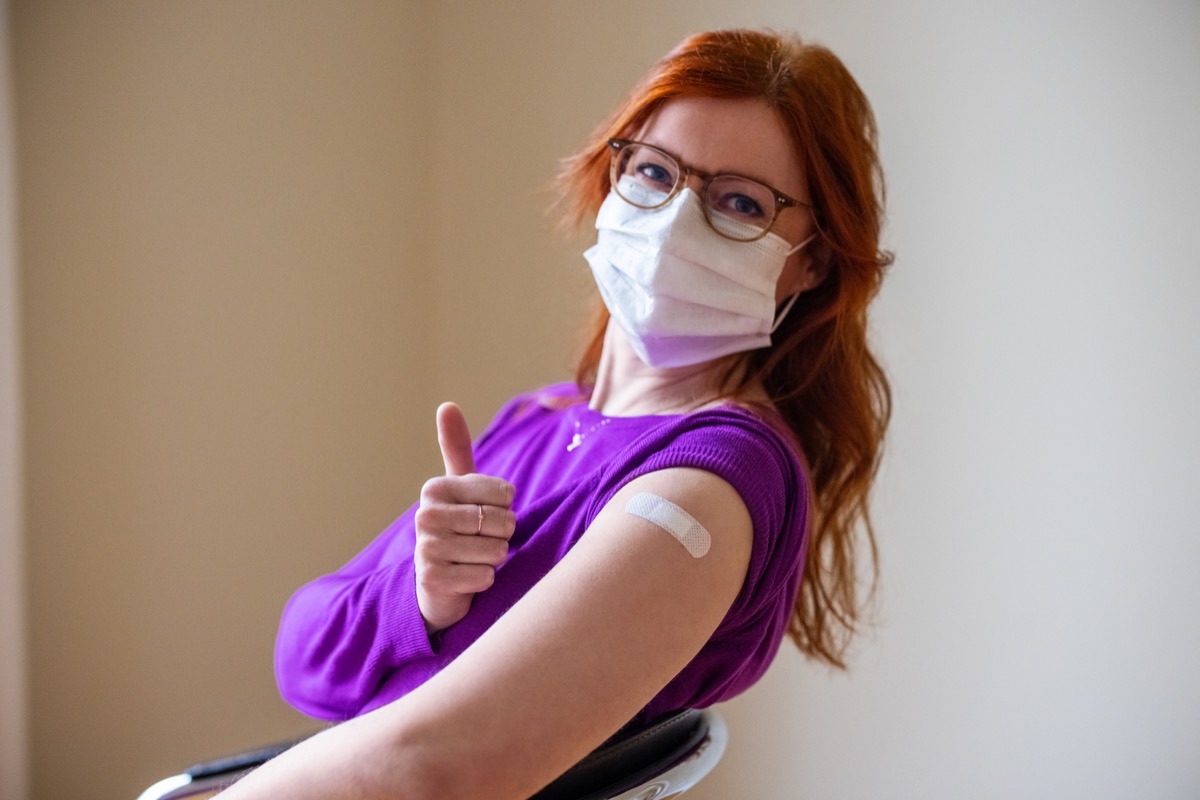 I know many have felt the uncertainty around this pandemic, including what this next phase will entail. The good news is that we now know a lot more about this virus than we did over two years ago. We also have access to vaccines, tests and treatments. People can have more peace of mind knowing they can take the necessary steps as they resume activities – from going to school and work to gathering with loved ones – to protect themselves and their loved ones. And to protect your life and the lives of others, don't visit any of these 35 Places You're Most Likely to Catch COVID.
Mary Rodgers, Ph.D.
As a principal scientist in Abbott's diagnostics business, Dr. Mary Rodgers Ph.D. manages the Abbott Global Viral Surveillance Program and external collaborations for the infectious disease research division.
Read more about Mary