What to Do if You Catch Omicron, Say Experts
Read on to ensure your safety with this new variant.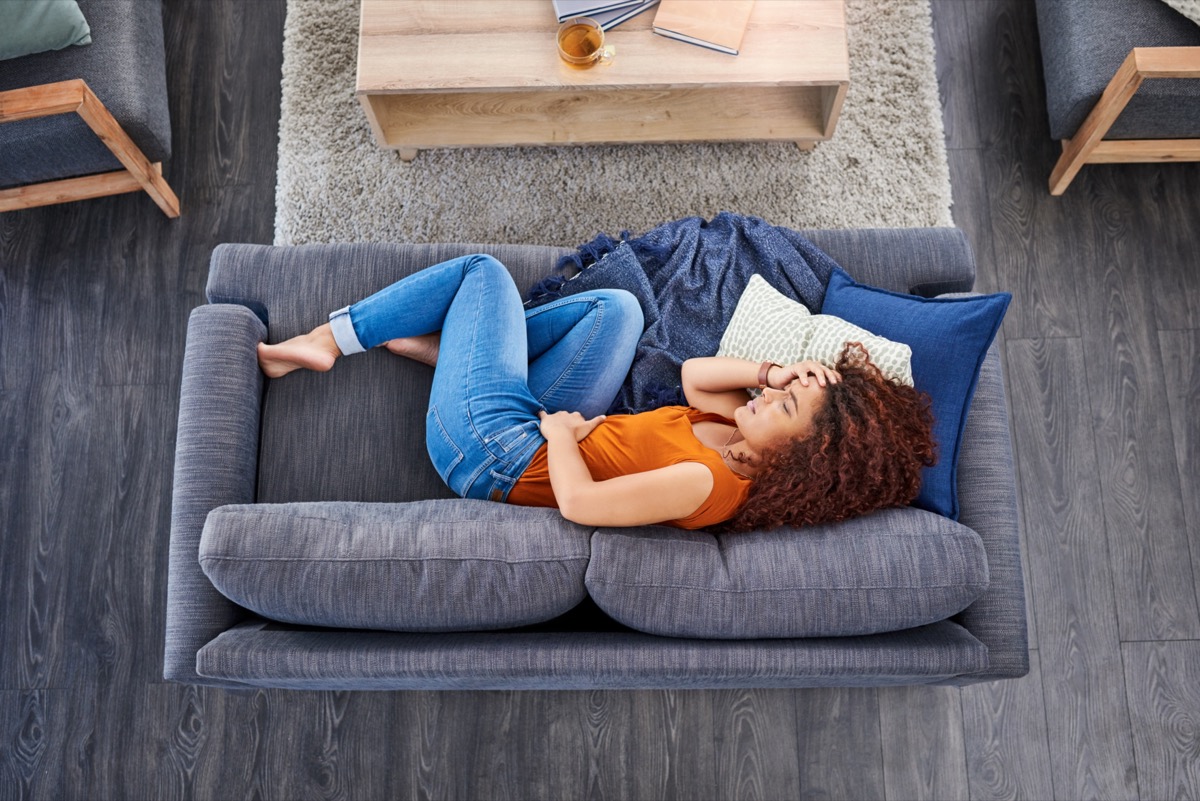 The Omicron variant of COVID-19 is sweeping the nation, as many states and the country as a whole set records for new daily cases. "Don't be surprised if you get Omicron," The Atlantic warned earlier this month, because the variant is highly contagious—twice as contagious as the Delta variant, which itself was twice as contagious as the original strain of COVID. If you do come down with Omicron, these are the most important things to do, according to experts. Read on to find out more—and to ensure your health and the health of others, don't miss these Sure Signs You've Already Had COVID.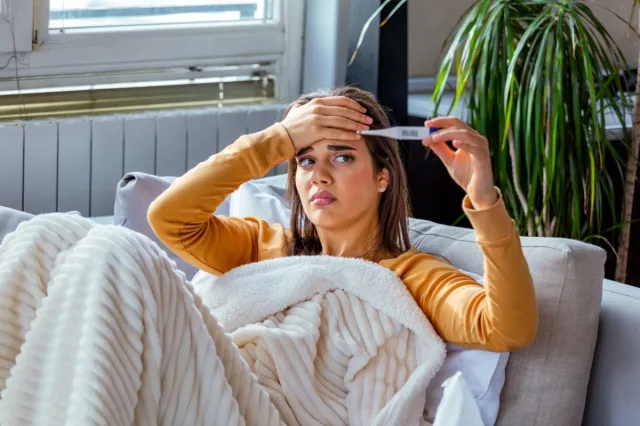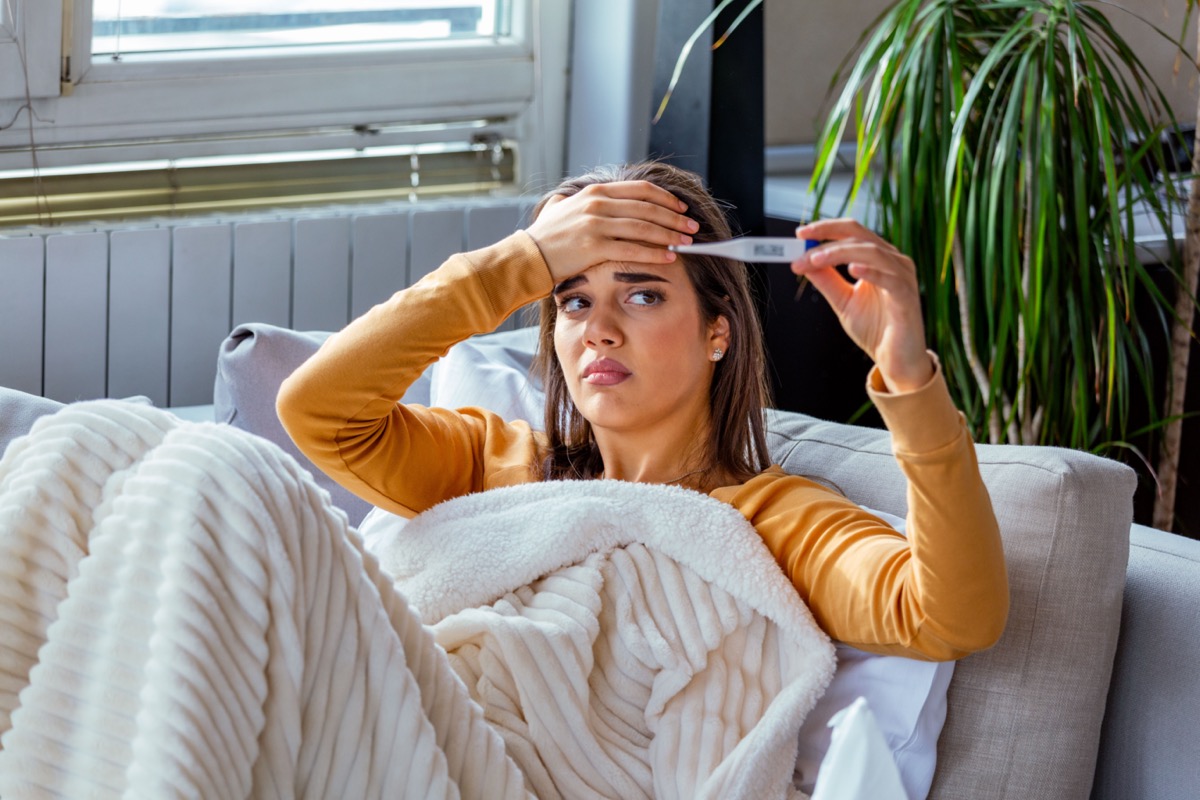 The most important thing to do if you test positive for Omicron is to isolate at home. The CDC's new guidelines indicate that you should quarantine for five days. Then, if you're asymptomatic or your symptoms are improving (and you've been without fever for 24 hours), follow that by 5 days of wearing a mask when around others to minimize the risk of infecting others.
Protect Others You Live With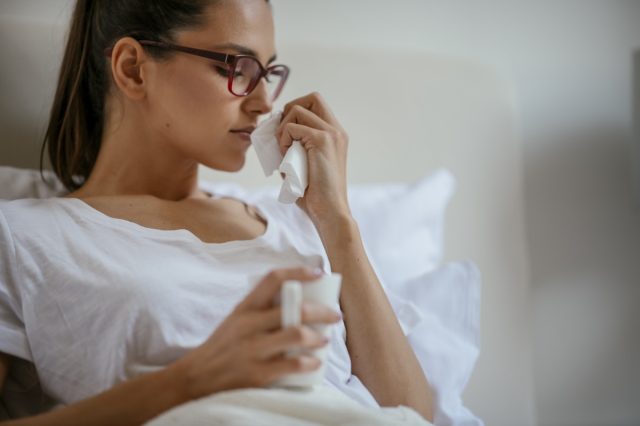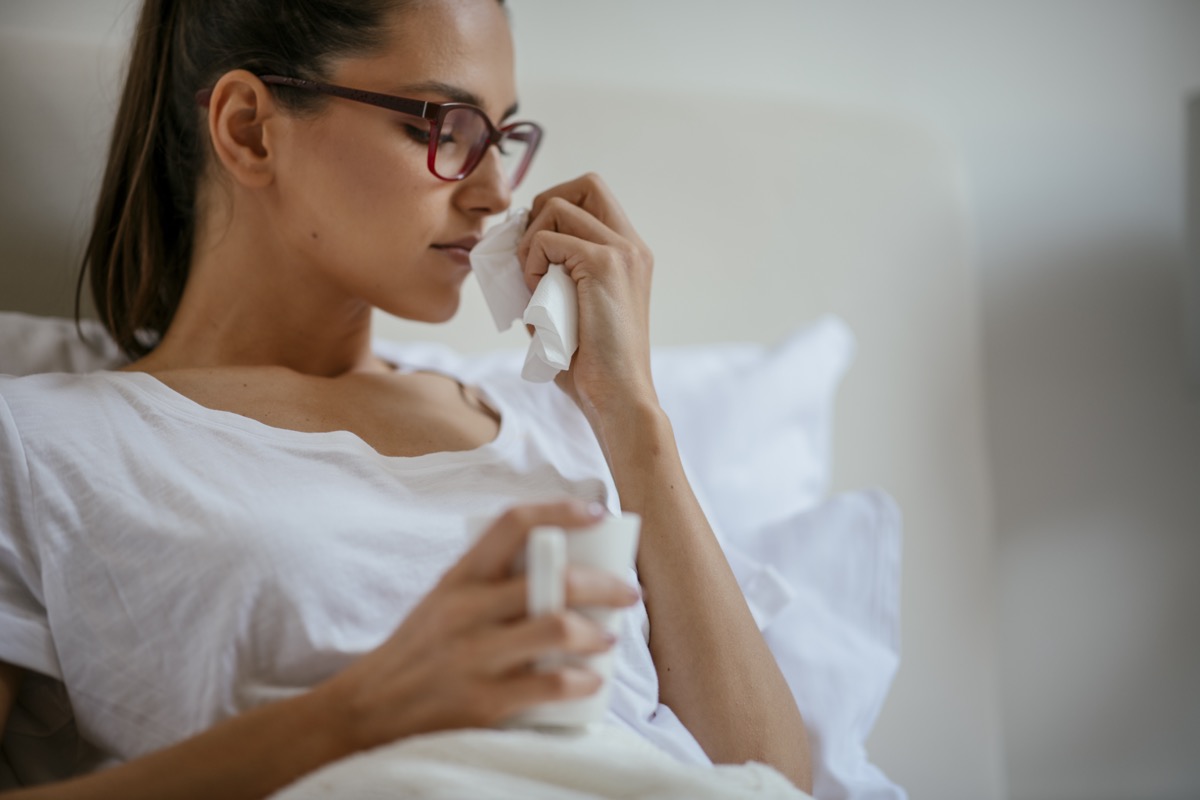 If you live with other people, "As much as possible, stay in a specific room and away from other people and pets in your home," the CDC advises. "If possible, you should use a separate bathroom. If you need to be around other people or animals in or outside of the home, wear a mask." Open the doors or windows to increase ventilation.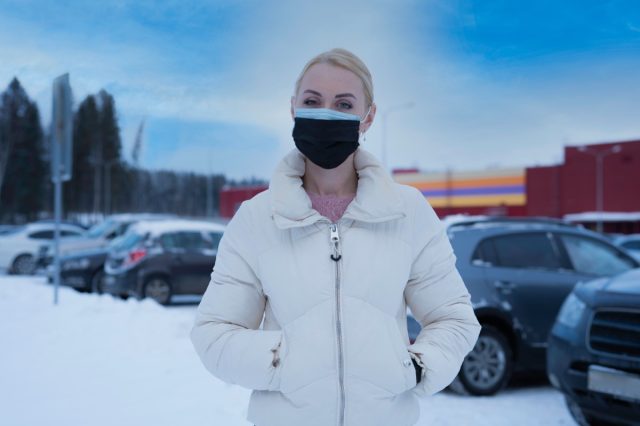 If you test positive for COVID, the CDC recommends informing your "close contacts," or anyone you've been within 6 feet of for 15 minutes or more over a 24-hour period. Some experts would go further, because Delta and Omicron are so contagious. "I would be concerned if it was 6.5 minutes of contact," David Wohl, a professor of medicine in the division of infectious diseases at the University of North Carolina at Chapel Hill, told the Wall Street Journal. "I would let anyone that you were around indoors without a mask—especially if you were within 6 feet—know."
Ask Your Doctor About Potential Treatments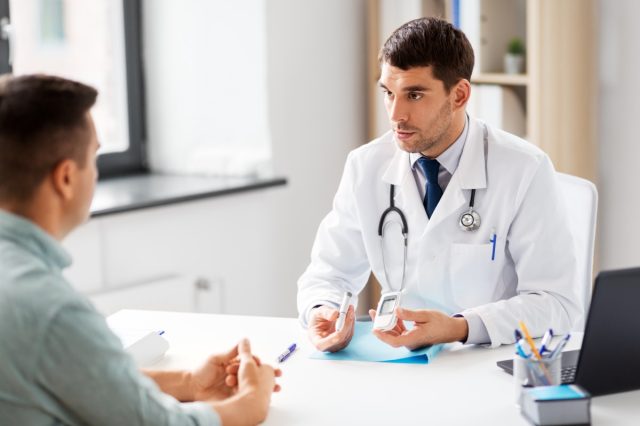 According to the CDC, most people who contract COVID have mild illness and can recover at home by themselves. But experts recommend keeping in touch with your doctor, and you may want to ask about whether COVID treatments might be warranted for you.
The FDA recently approved Paxlovid, an antiviral drug that clinical trials found cut hospitalization of unvaccinated patients by 88 percent. Trouble is, the drug is so new that supplies are very limited right now. But if you're at high risk for severe COVID, a doctor may be able to prescribe it for you.
Monoclonal antibodies—an IV infusion that helps the body fight off the virus—are another option. But they have been somewhat curtailed by the Omicron variant: Two of the three most frequently used treatments are no longer believed to work well against Omicron. But one—sotrovimab—still seems to be effective.
Other prescriptions, such as inhalers, may be helpful in alleviating symptoms or shortening their duration. Talk with a doctor about which may be right for you.
Stay Alert for Emergency Warning Signs
If you develop any of the following symptoms, seek emergency medical care immediately:
Trouble breathing

Persistent pain or pressure in the chest

New confusion

Inability to wake or stay awake

Pale, gray, or blue-colored skin, lips, or nail beds
How to Stay Safe Out There
Follow the fundamentals and help end this pandemic, no matter where you live—get vaccinated ASAP; if you live in an area with low vaccination rates, wear an N95 face mask, don't travel, social distance, avoid large crowds, don't go indoors with people you're not sheltering with (especially in bars), practice good hand hygiene, and to protect your life and the lives of others, don't visit any of these 35 Places You're Most Likely to Catch COVID.6254a4d1642c605c54bf1cab17d50f1e