Dr. Fauci Has Said Here's Who Will Get Sick From Omicron
Another Omicron surge is on the way.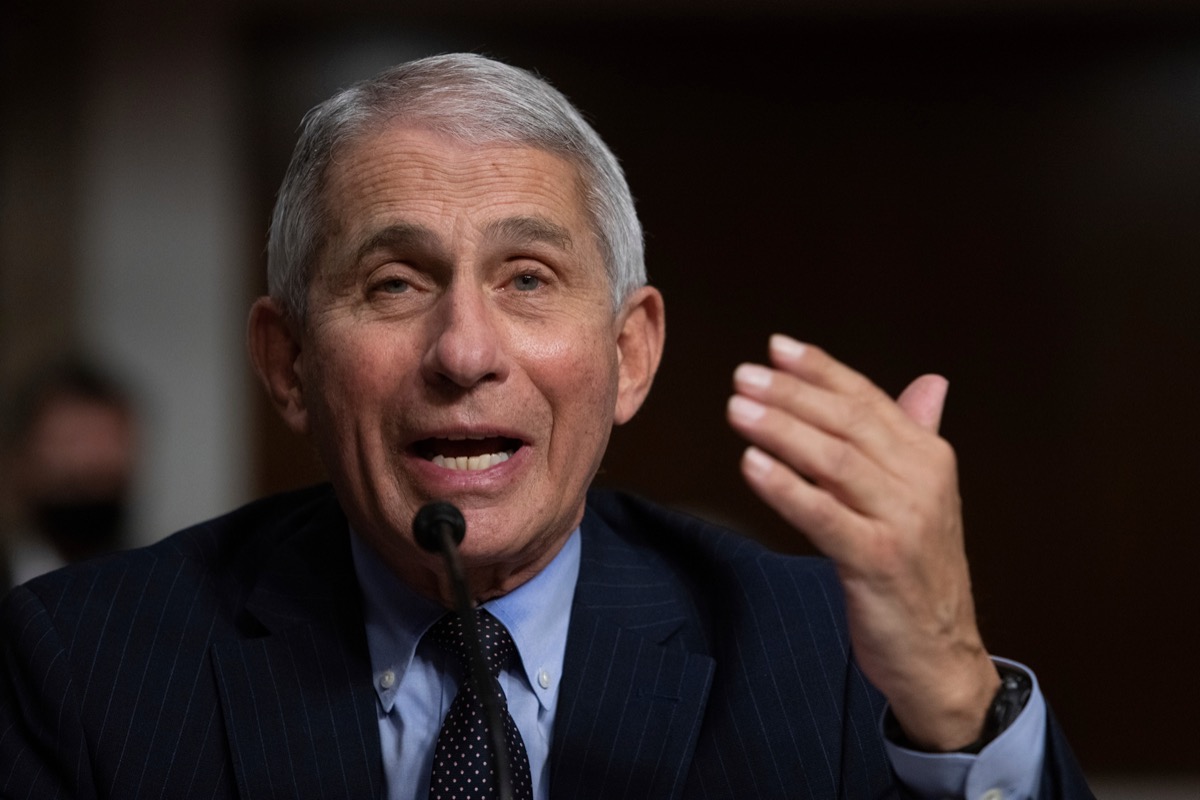 The Omicron BA.2 subvariant is causing a spike in infections across the world—and a surge in the U.S. is very likely. "I believe that we must keep our eye on the pattern of what we're seeing with infections," Dr. Anthony Fauci said during an appearance on BBC's Sunday Morning. "Having said that, we need to be prepared for the possibility that we would have another variant that would come along. And then, if things change and we do get a variant that does give us an uptick in cases and hospitalization, we should be prepared and flexible enough to pivot toward going back – at least temporarily – to a more rigid type of restrictions, such as requiring masks indoors." Here are five things increasing your risk of Omicron, according to Dr. Fauci. Read on—and to ensure your health and the health of others, don't miss these Sure Signs You've Already Had COVID.
People Who Are Still Unvaccinated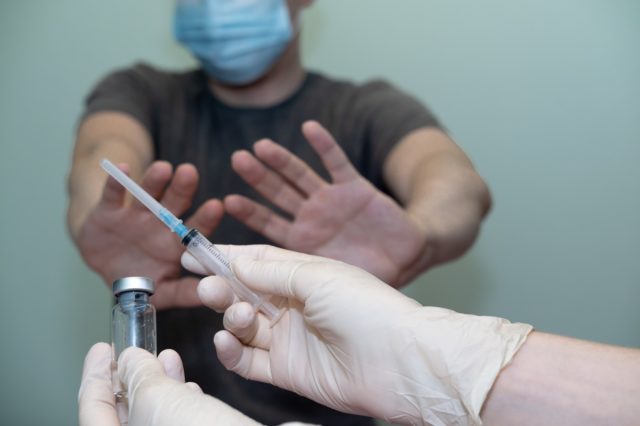 The risk of getting the Omicron variant is significantly higher for people not yet vaccinated. "The easiest way to prevent [a surge] is to continue to get people vaccinated," Dr. Fauci says. "And for those who have been vaccinated, to continue to get them boosted. So, that's really where we stand right now… I mean we only still have about 65 percent of our population vaccinated. And of those who are eligible for a booster, only about 50 percent of them have been boosted. There are a lot of things that we can do from a public health standpoint."
Stay On Top Of Your Boosters
If you are eligible for a booster, take it, experts advise. "Hopefully, as we get more people vaccinated and boosted — I mean, we have a ways to go," Dr. Fauci says. "We have still only about 67 percent or so of the total population vaccinated and about 70 percent or so of the adults vaccinated. We only have 50 percent of the people who are eligible to be boosted have gotten boosted. So there are still things that we can do to mitigate what might be another blip, if not maybe a blip, then maybe even a mini-surge, as we have more and more situations where we're pulling back on masking."
Traveling To Places With a Surge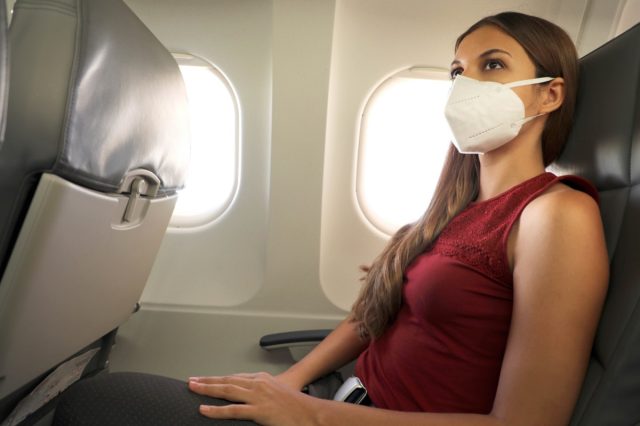 If you travel to places such as Europe and Asia that are currently dealing with a spike in Omicron cases, you are raising your risk of getting COVID-19. "We generally follow what goes on in the UK by about two to three weeks," Dr. Fauci says. "So we better play close attention to what's going on there. They are correct. It has a transmission advantage over the original Omicron, which is called BA.1. And what they're seeing is an uptick in cases that are related both to the increased transmissibility of the virus, the waning of immunity, but also the fact that they're opening up the way we are here, and the way other countries in Europe and other parts of the world, and pulling back on mask mandates and things like that."6254a4d1642c605c54bf1cab17d50f1e
Omicron Is More Transmissible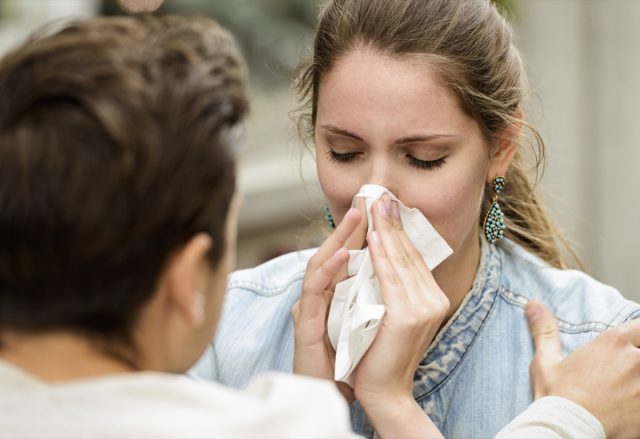 The Omicron subvariant BA.2 is more transmissible than regular Omicron, so more people are likely to get it. "It has one very important difference, and then a lot of similarities with the standard Omicron," says Dr. Fauci. "The difference is that it has a slight to moderate transmission advantage. Namely, it is more transmissible. The thing about it that's the same, it doesn't appear to be any more severe, and it doesn't seem to evade immune responses either induced by the vaccine or by prior infection. So, the one critical difference is that increased transmissibility."
Government Funding Is Needed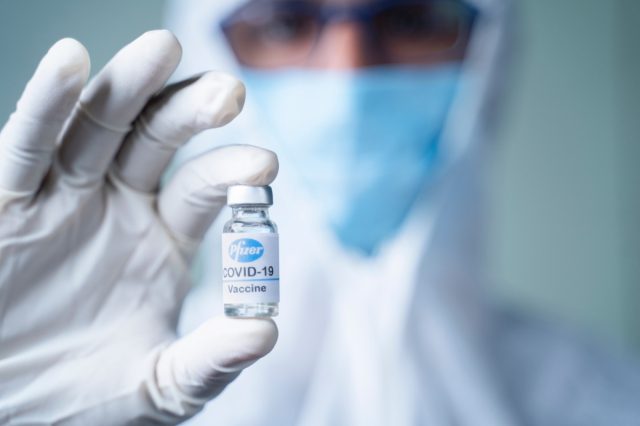 "I hope that we get the funding from the Congress to continue to build up our supply of antivirals, of tests and of the ability to get boosted," Dr. Fauci says. "I mean we have a number of clinical trials going that are trying to determine what the best combination of boosting is to get both effectiveness and durability. So, we just can't stand still, particularly as we appear to be in somewhat of a lull in the cases, where cases continue to come down, deaths continue to come down and hospitalizations." And to protect your life and the lives of others, don't visit any of these 35 Places You're Most Likely to Catch COVID.
Ferozan Mast
Ferozan Mast is a science, health and wellness writer with a passion for making science and research-backed information accessible to a general audience.
Read more about Ferozan