This Popular Chicken Wing Chain Just Launched a New Brand
The new delivery-only brand will operate through an exclusive partnership with DoorDash.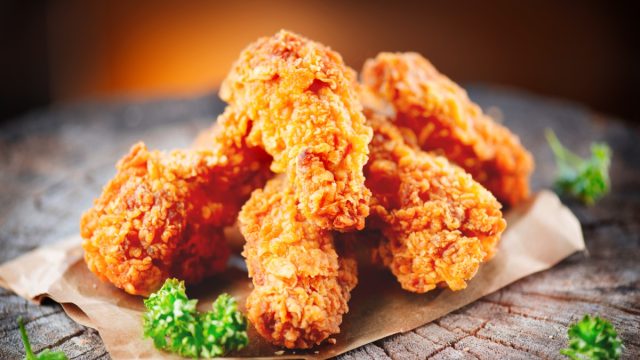 Delivery services have become an integral part of the food landscape during the pandemic, and their popularity shows no signs of slowing down. In fact, that's what beloved fast-food chain Wingstop is counting on, now that the fast-food eatery is launching a new delivery-only brand.
Wingstop, which currently operates over 1,400 U.S. locations and 1,500 in total across the globe, recently announced the launch of Thighstop, a delivery-only brand that serves bone-in or bite-sized boneless thighs in Wingstop's 11 classic flavors, as well as hand-cut fries, dips, soda, and lemonade.
"Thighs don't get the attention they deserve," Wingstop CEO Charlie Morrison told Business Insider of the impetus to launch the new brand.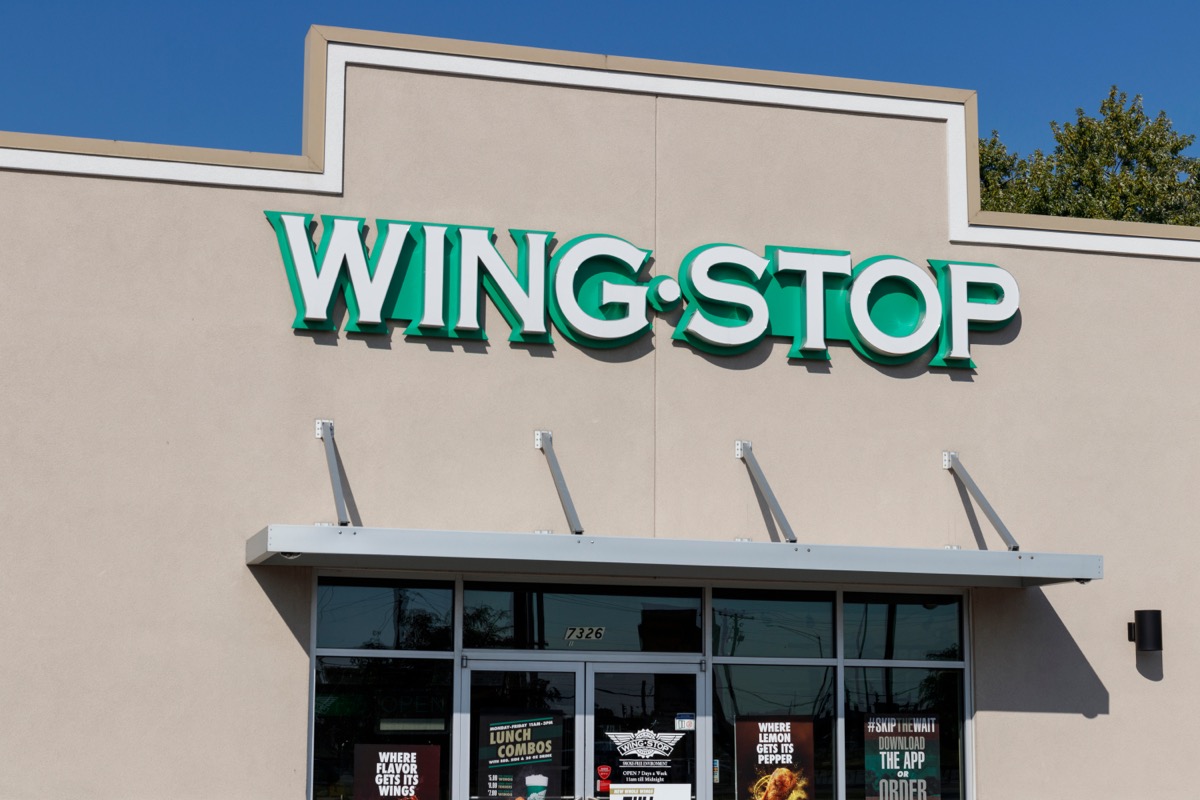 Thighstop's meals, which can be ordered through exclusive delivery partner DoorDash, the Thighstop website, or the Thighstop app, aren't just a net positive for the legions of fried chicken fans out there, however—they're a boon to Wingstop's bottom line, too.
In early June, a Buffalo-based restaurateur told Business Insider that labor shortages on farms had caused the cost of chicken wings to rise by approximately 99%.
Prior to launching Thighstop, Wingstop had purchased individual parts of a chicken, including wings, a move that drove up costs for the company. However, by adding thighs to their roster, the company can now purchase—and use—entire chickens, which ends up being less expensive for the chain. In fact, Morrison revealed that in doing so, the cost per pound for the company's wings will be cut in half.
RELATED: These Three Popular Fast-Food Items Are Getting More Expensive, Restaurateur Says
"We do believe it can reduce the total cost for these products dramatically because we're committing to the entire bird, not just the parts we need," Morrison explained.
Wingstop isn't the only fast-food chain that's made big changes since the pandemic; Taco Bell, Shake Shack, Burger King, Chipotle, and McDonald's have all carefully expanded their empires over the past year, including increasing their number of drive-thrus, creating digital-only restaurants, and opening new locations with no eat-in service.
For the latest fast food news delivered straight to your inbox, sign up for our newsletter!
Read More:
Sarah Crow is a senior editor at
Eat This, Not That!
, where she focuses on celebrity news and health coverage.
Read more