Winter Weather Is Temporarily Closing Walmart Stores in These States
All 50 states have a Walmart, but right now stores are closed in half of them.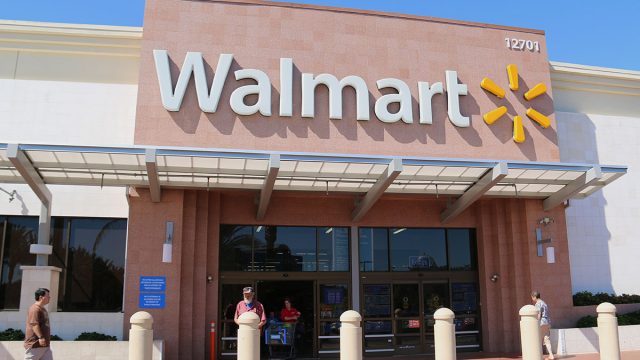 Along with frigid temperatures, winter weather has blanketed much of the country with fluffy snow or a fresh sheet of ice. As a result, millions of homes have been left stranded without power, and hundreds of Walmart and Sam's Club stores across 25 states have also been forced to close.
Walmart has released an interactive map to help customers navigate the closures. The more than 300 stores that were closed as of Monday, Feb. 16, spanned a large part of the Midwest and Southeast. A majority were located in the states of Texas, Mississippi, Louisiana, and Arkansas. You can view the full map here. (Related: The Saddest Restaurant Closures In Your State.)
"The safety of our associates and customers is our top priority. Walmart's Emergency Operations Center monitors winter storms and other potential disasters in real time," the retail giant said in a post on its website. "We assess the status of our facilities and will continue to operate as long as it is safe to do so. We pay close attention and follow local and/or state guidance."
Conditions were supposed to drag on, even as the storm system moved toward the Northeast, bringing icy conditions to New York, Pennsylvania, and Vermont. A new storm developing in the Midwest was also set to bring more ice to Texas and more snow to other U.S. states.
To get all of the latest news about Walmart and other major grocery stores delivered straight to your email inbox every single day, sign up for our newsletter!
Amanda is a staff writer for
Eat This, Not That!
.
Read more