The #1 Worst Thing You Can Do to Your Health Right Now
Here's how to protect your health and those around you.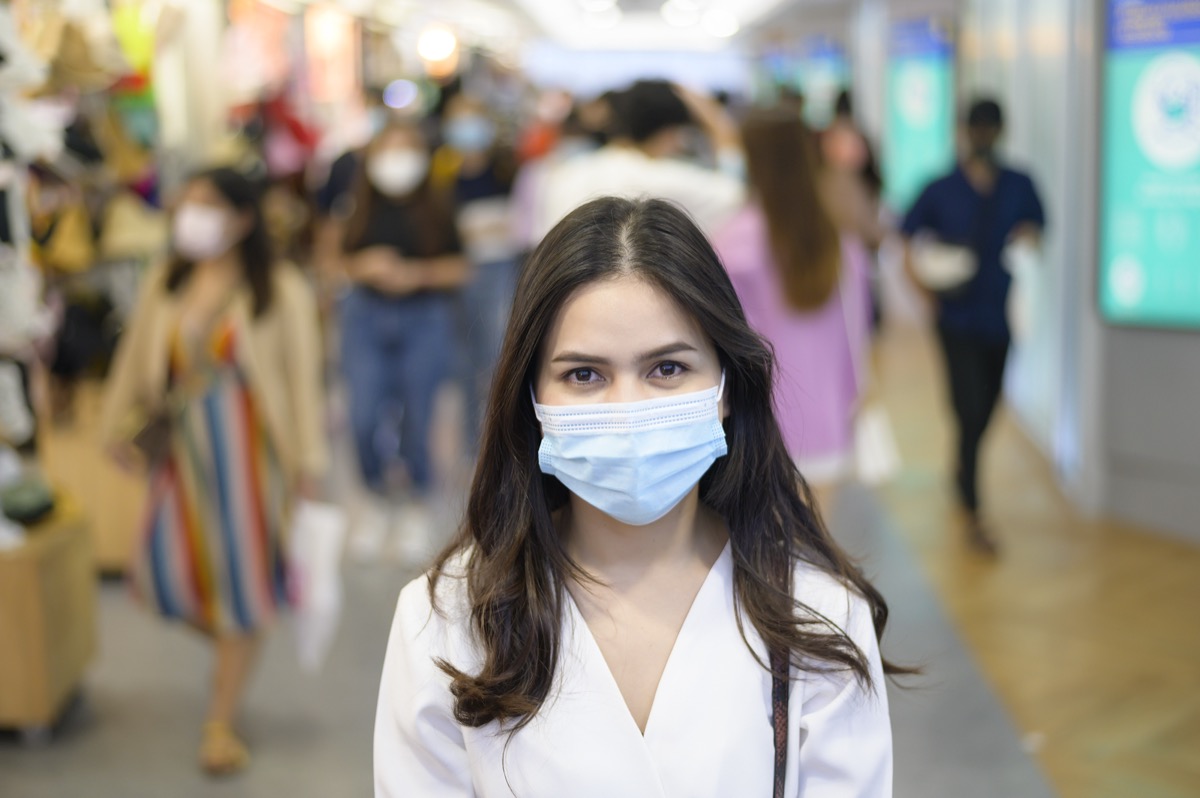 Several states recently announced they are lifting their mask mandates, but that doesn't mean anyone should be complacent about COVID-19. It is imperative that people continue to do everything they can to protect their own health at that of others, says CDC Director Dr. Rochelle Walensky: "Right now, we still have about 290,000 cases every single day, and our hospitalization rates now are higher than they even were at the peak of our Delta surge. So in this moment—while we are looking ahead and planning ahead, and we'll continue to evaluate and follow the science—our recommendations are consistent with encouraging students to wear well-fitting masks." Here is the worst thing you can do to your health during the pandemic. Read on—and to ensure your health and the health of others, don't miss these Sure Signs You've Already Had COVID.
Complacency About COVID-19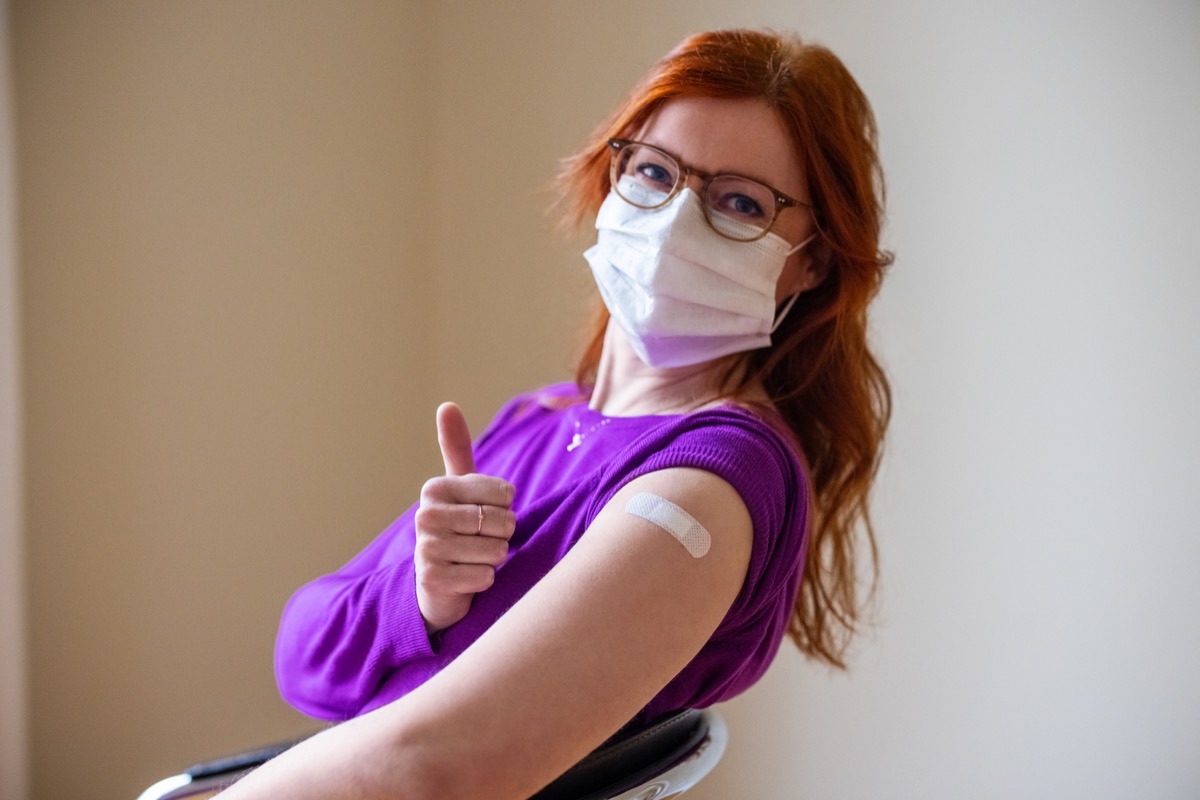 Pandemic fatigue is a real thing—and with mask mandates dropping across the country, it would be easy to assume COVID-19 is no longer dangerous. This couldn't be further from the truth, doctors warn. "As long as there are people who are not vaccinated, as long as this virus is around in any part of this world, and as long as those variants exist—whether that would be Omicron, Delta or any other variant—this will spread and that can lead to resurgence and more waves of this pandemic or disease," says Devang Sanghavi, MD. "That's why I would strongly insist and request everybody out there who's not vaccinated to get vaccinated at least—that would be them doing their part."
Not Getting Vaccinated/Boosted
If you're still not vaccinated or are behind on your booster shots, make it a priority—and don't take it for granted. "If you are eligible or you are a high-risk person, you should consider yourself lucky to be in a place that has rapid access to vaccines—whether it's at your doctor's office or your local pharmacy. Unfortunately, that's not the case in other areas of the world," says Rambod A. Rouhbakhsh, MD. "Sometimes, we don't value that which comes easily. And the fact that we have this brand-new technology that was rapidly acquired and available virtually on every corner pharmacy in the entire country is a remarkable feat that we may be taking for granted. Please don't. It is a luxury that we have as Americans, and I would recommend everyone take advantage of it if they can." Booster shots are especially important as the COVID-19 vaccines alone are not enough to keep the virus at bay. "What we have seen is that the efficacy of the vaccine diminishes over time, which is to be expected—all vaccines do to some degree," says Dr. Rouhbakhsh. "It takes some time for us to figure out how many doses and at what intervals we need."6254a4d1642c605c54bf1cab17d50f1e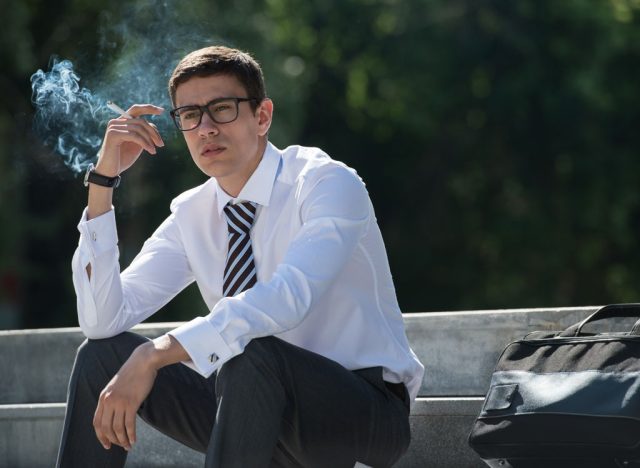 Smoking is incredibly bad for your health at the best of times, but it can also lead to COVID-19 complications. "Smokers often have serious heart and lung health problems already. Add COVID-19 to the mix and you are likely to get a very sick patient; they just don't have the physiological reserves to deal with the massive inflammatory attack brought on by the coronavirus," says Joseph E. Ebinger, MD, a cardiologist with the Smidt Heart Institute at Cedars-Sinai. "If getting through COVID-19 is like running a 100-meter dash, smokers are having to carry sandbags with them while trying to finish the race."
How to Detox Your Body Fast, Say Doctors
Vaccines, hygiene, and social distancing are all tried and tested ways to prevent the spread of COVID-19 and variants such as Omicron—but don't forget to support your immune health, too. One of the best ways to boost your immune system is by eating an anti-inflammatory diet, according to research published in Nutrients: "An optimal immune response depends on an adequate diet and nutrition in order to keep infection at bay. For example, sufficient protein intake is crucial for optimal antibody production. Low micronutrient status, such as of vitamin A or zinc, has been associated with increased infection risk. Frequently, poor nutrient status is associated with inflammation and oxidative stress, which in turn can impact the immune system."
RELATED: Abdominal Fat Shrinking Secrets That Really Work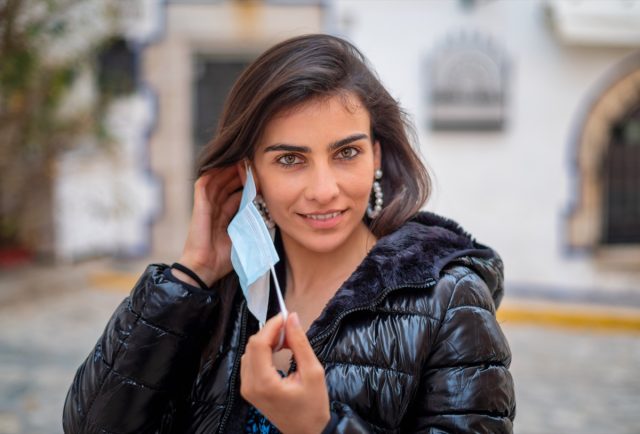 Yes, mask mandates are being lifted—but that doesn't mean you shouldn't wear a mask in crowded indoor areas—and even outside, where appropriate.
"The most common pushback that I get, where I am, is that masks are uncomfortable or concern about if it's safe to be wearing a mask for so many hours of the day," says Pratistha Koirala, MD, PhD, an ob-gyn resident at Danbury Hospital. "Talking about my own mask-wearing is important and reminding them that their physicians wear them too."
"You can really wear them without fear of deoxygenating or going into an asthmatic fit for most people," says Nicole Riddle, MD, a staff pathologist at Tampa General Hospital for Ruffolo, Hooper and Associates in Tampa, Florida, and associate professor and associate pathology residency program director at University of South Florida Health. "People can wear them whether they're exercising or in labor or doing surgery for 14 hours—there really isn't an excuse to not wear one for almost everyone."
RELATED: #1 Sign You Have the "Most Painful" Cancers
How to Stay Safe Out There
Follow the public health fundamentals and help end this pandemic, no matter where you live—get vaccinated or boosted ASAP; if you live in an area with low vaccination rates, wear an N95 face mask, don't travel, social distance, avoid large crowds, don't go indoors with people you're not sheltering with (especially in bars), practice good hand hygiene, and to protect your life and the lives of others, don't visit any of these 35 Places You're Most Likely to Catch COVID.
Ferozan Mast
Ferozan Mast is a science, health and wellness writer with a passion for making science and research-backed information accessible to a general audience.
Read more about Ferozan