2.3 Million Pounds of Your Favorite Baseball Snack Is Going to Waste
The quintessential baseball snack is at risk of spoiling this year due to coronavirus.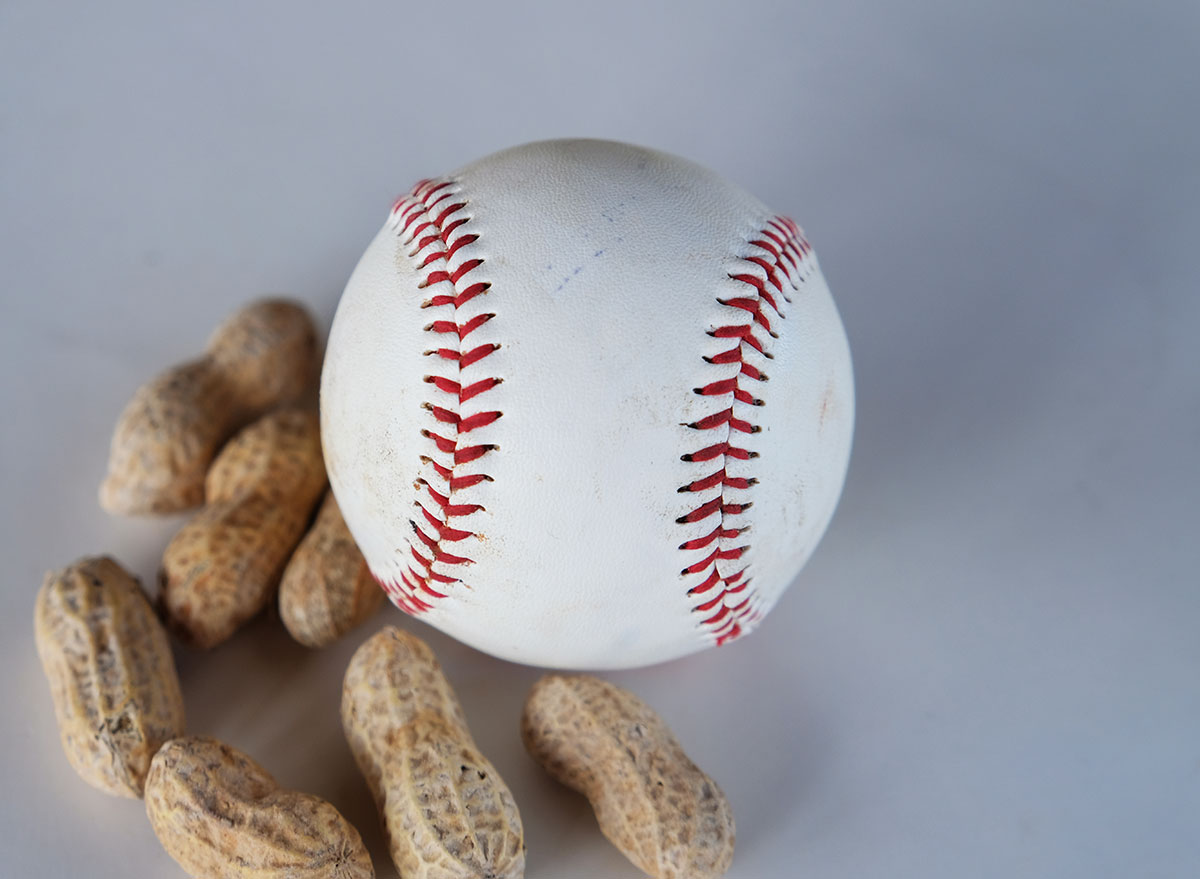 On Monday, Major League Baseball announced it would impose a season of their own starting as early as July 24. If the union signs off on all of the health protocols, there may be as many as 60 games to look forward to. However, it's very unlikely fans will be allowed to watch in stadiums, which means vendors will have no one to sell food to. In fact, the most classic snack to munch on during a baseball game is at risk of going straight into the trash.6254a4d1642c605c54bf1cab17d50f1e
The New York Times reports that most of the 2.3 million pounds of in-shell peanuts are currently deteriorating in cold storage. While the spread of the novel coronavirus in the U.S. caused the MLB to cancel all spring training games on March 12, farmers had already harvested peanuts for the season back in October.
STAY INFORMED: Sign up for our newsletter to get the latest coronavirus foods news delivered straight to your inbox.
"We are basically left holding the peanuts," Tom Nolan, the vice president of sales and marketing for Hampton Farms, told NYT. For context, Hampton Farms, which is based in North Carolina, is responsible for roasting and packaging a majority of the bags of peanuts sold in stadiums.
Now, farmers are faced with the challenge of what to do with all of the peanuts that stadiums already paid for. The snack, which typically goes for $4 to $5 a bag, is a bit more popular among the minor leagues, with roughly 8% of the 40 million spectators buying a bag. For comparison, about 6% of spectators buy a bag of peanuts in the majors.
Ballpark peanuts, which are much more difficult to grow than the ones used to make peanut butter, will likely perish this year. Dan Ward, a farmer in Clarkton, North Carolina gave NYT insight on the intricate process of growing this special kind of peanut: "You have to plant them in a loamy soil with enough sand, so the hull is bright," he said. "I like for them to shine in the bag."
With no one taking themselves out to the ball game this summer, millions of pounds of peanuts are at risk of being tossed as they won't be as delicious if kept in storage for another year, when fans will hopefully be able to safely return to the stadium.