8 Places You're Most Likely to Catch COVID Now, Says Doctor
Some places are more prone to COVID transmission than others, says this doctor.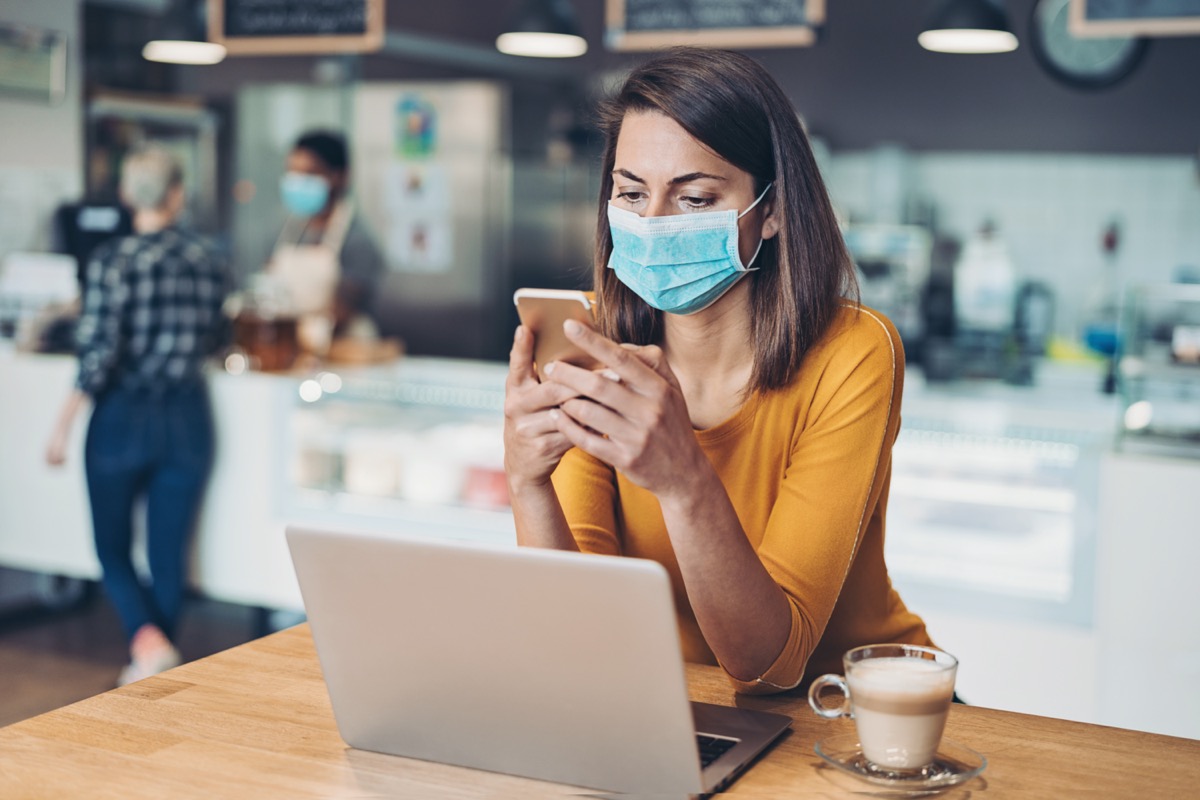 COVID-19 continues to rage globally and across the country. As of Friday, over 24.6 million Americans have become infected with the virus, and more than 410,000 have lost their lives as a result of it. Health experts maintain that before things get better with the introduction of the first COVID-19 vaccine, they will get worse. Read on to see where not to go, and to ensure the health of yourself and others, don't miss these Sure Signs You've Already Had Coronavirus.
1
First of All, Don't Go Anywhere Without Doing a Risk Assessment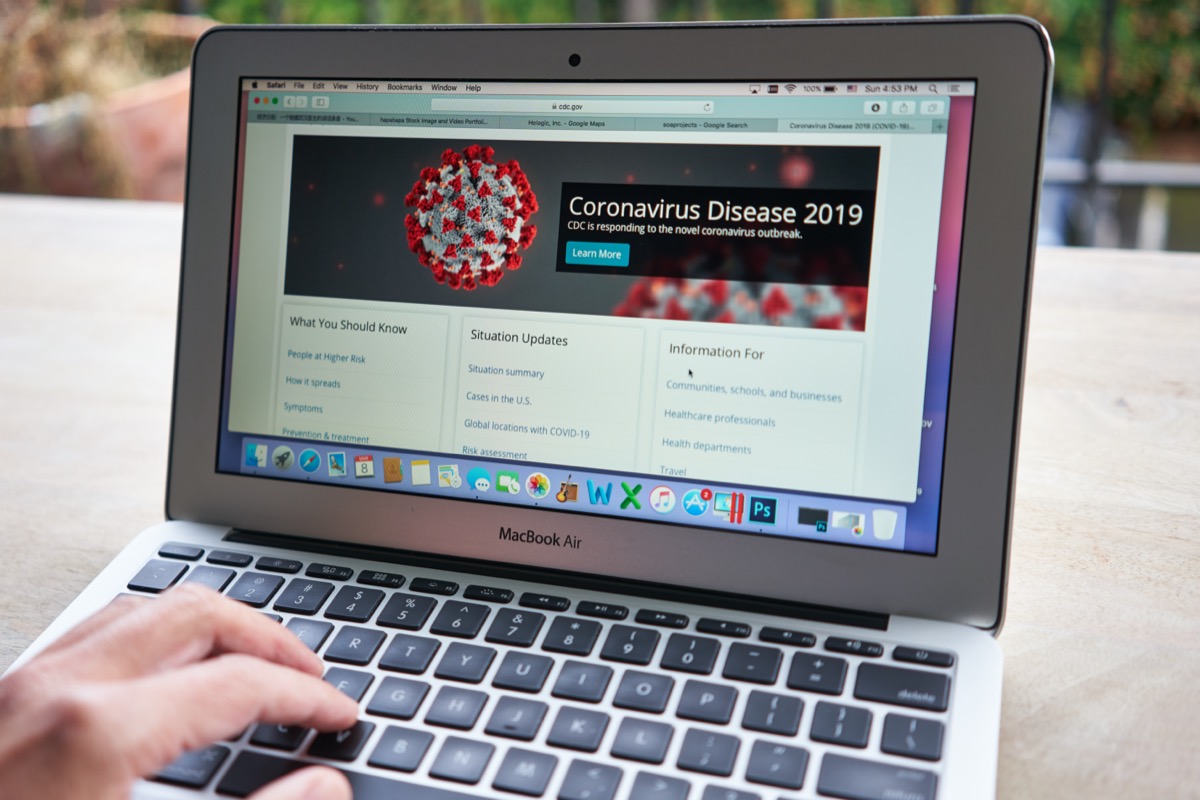 "The current surge is extremely concerning and will likely to continue to get worse," Darren Mareiniss, MD, FACEP, Emergency Medicine Physician at Einstein Medical Center in Philadelphia and expert in pandemic preparedness, tells Eat This, Not That! Health. "We have over 90,000 hospitalizations and more than 18,000 COVID-19 patients in the ICU so far with hospitals in several areas reaching capacity. We have a finite amount of medical resources and the continued strain may eventually limit patient care."
That is why it is now more important than ever to listen to the voices of health experts to avoid becoming infected with the potentially deadly virus. Armed with infection data, experts are well versed on the types of places where infection is more likely. Here are 8 places where you are more likely to catch COVID during the surge, according to Dr. Mareiniss. 
2
Avoid Small Indoor Gatherings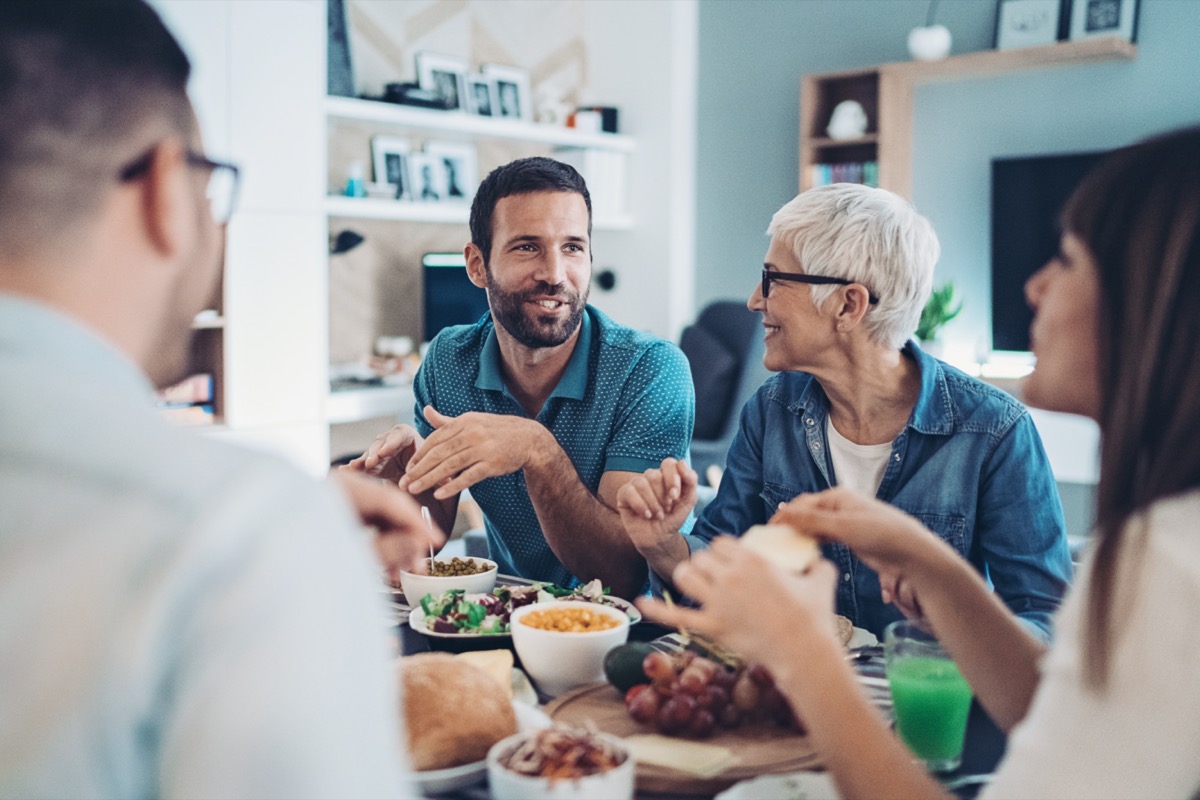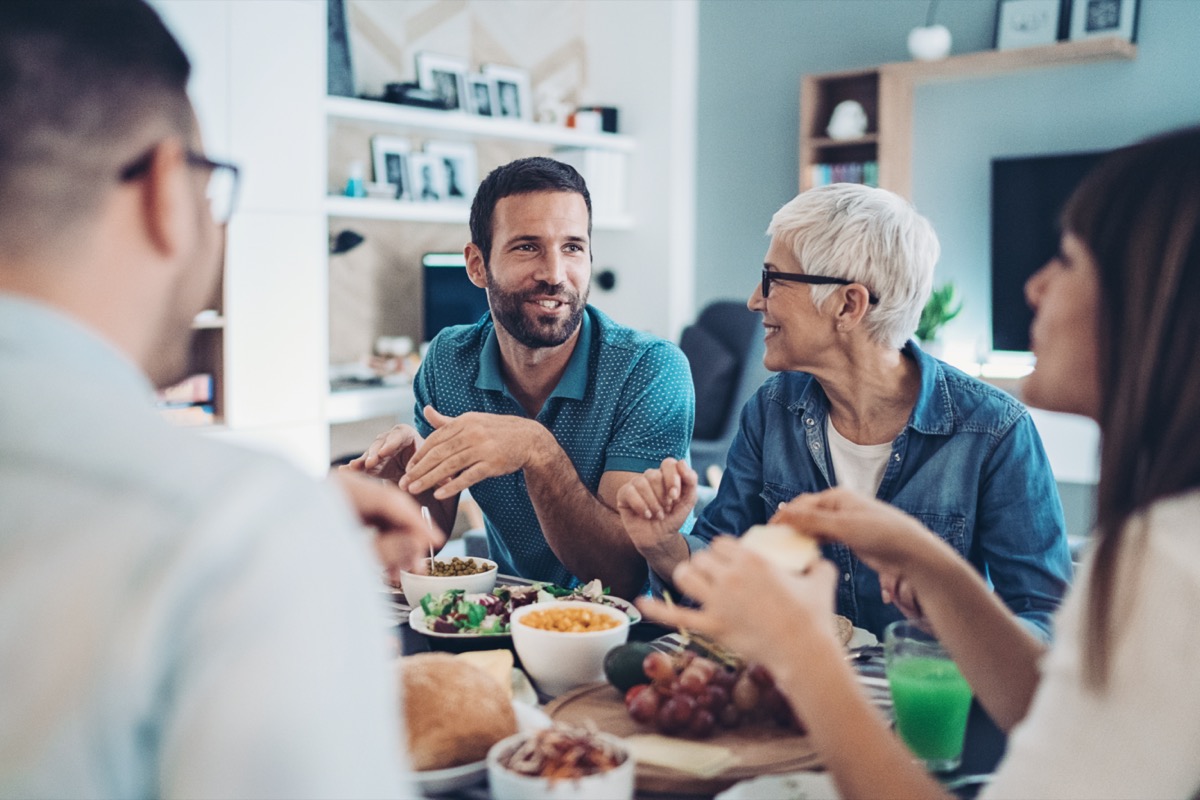 Out of all potential infection spots, small gatherings have the highest risk of infection, explains Dr. Mareiniss. "Many of them typically occur indoors and without a mask," he says. 
3
Avoid Break Rooms and Cafeterias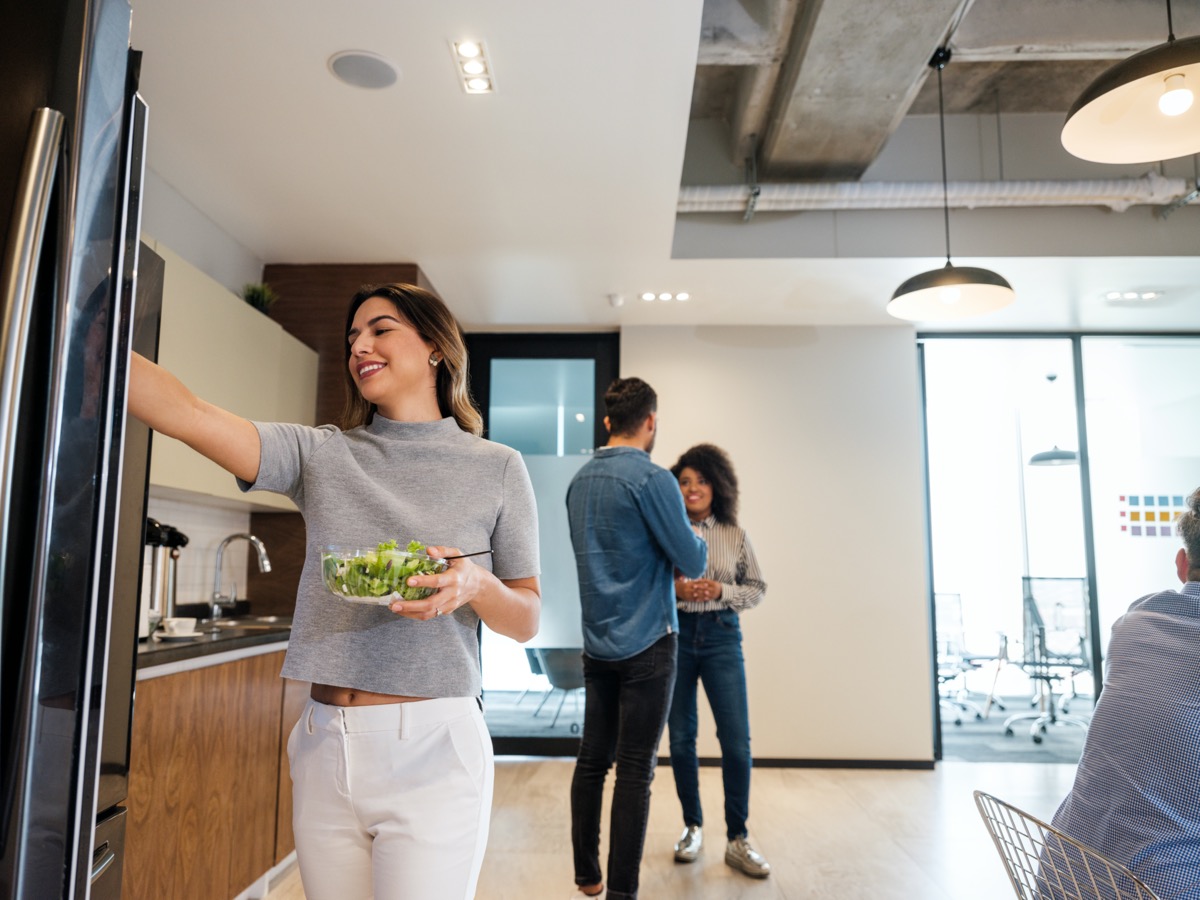 Even in the hospital setting, break rooms and cafeterias are common infection spots. "We've had a number of outbreaks linked to break rooms," reveals Dr. Mareiniss. "Again, it's indoors and people take off their mask to eat." He also points to the recent Mayo Clinic outbreak, where most of the 900 cases were linked to indoor cafeterias and break rooms.
4
Avoid Family Gatherings, Weddings, and Funerals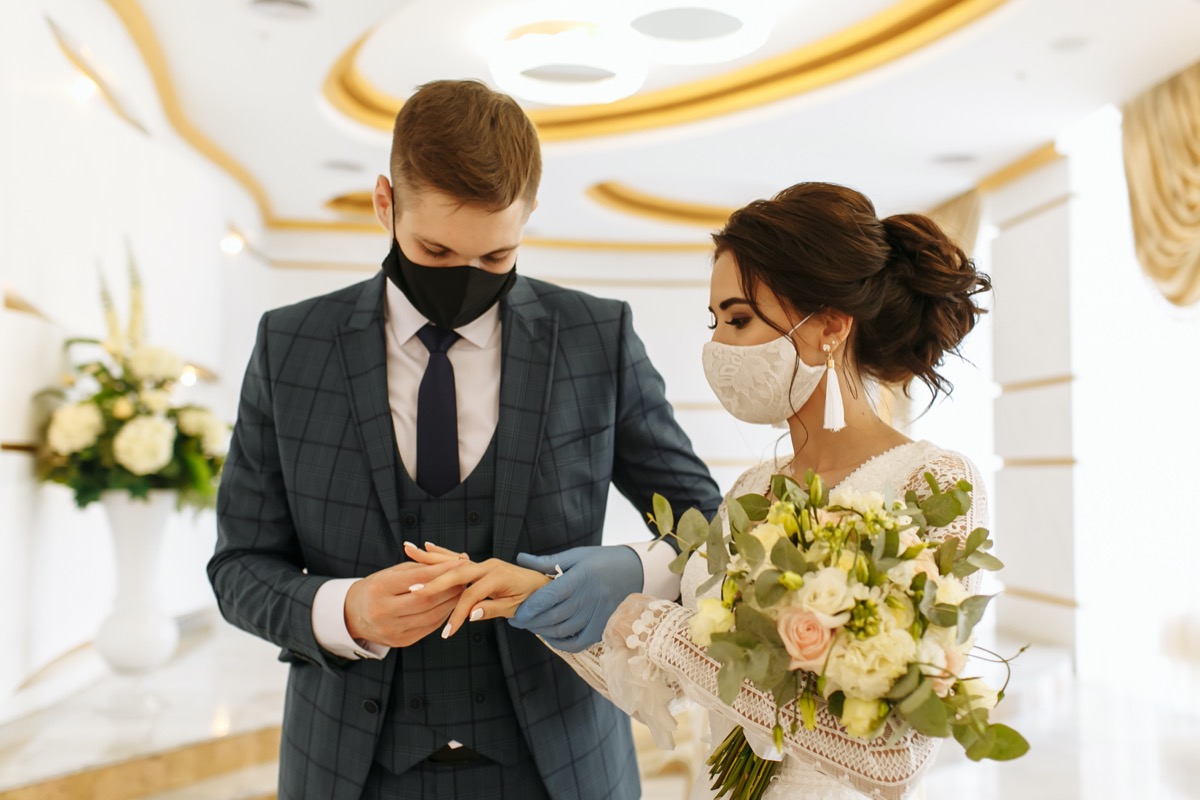 Just because you are surrounded by family, doesn't mean you are safe from becoming infected with COVID-19. While the virus doesn't discriminate between loved ones and strangers, people tend to let their guard down and feel safer around people they know. "Community spread is continuing to occur at family gatherings, weddings, and funerals," says Dr. Mareiniss. Some common characteristics are events that are indoors with attendees who are not wearing masks
5
Avoid Bars and Other Social Gatherings 
It isn't uncommon for young people to frequent bars and other social gatherings. And, due to the fact that many of them never show symptoms when infected with COVID-19, these social situations where masks and social distancing aren't the norm are common spots for infection, Dr. Mareiniss points out. 
6
Avoid Indoor Restaurants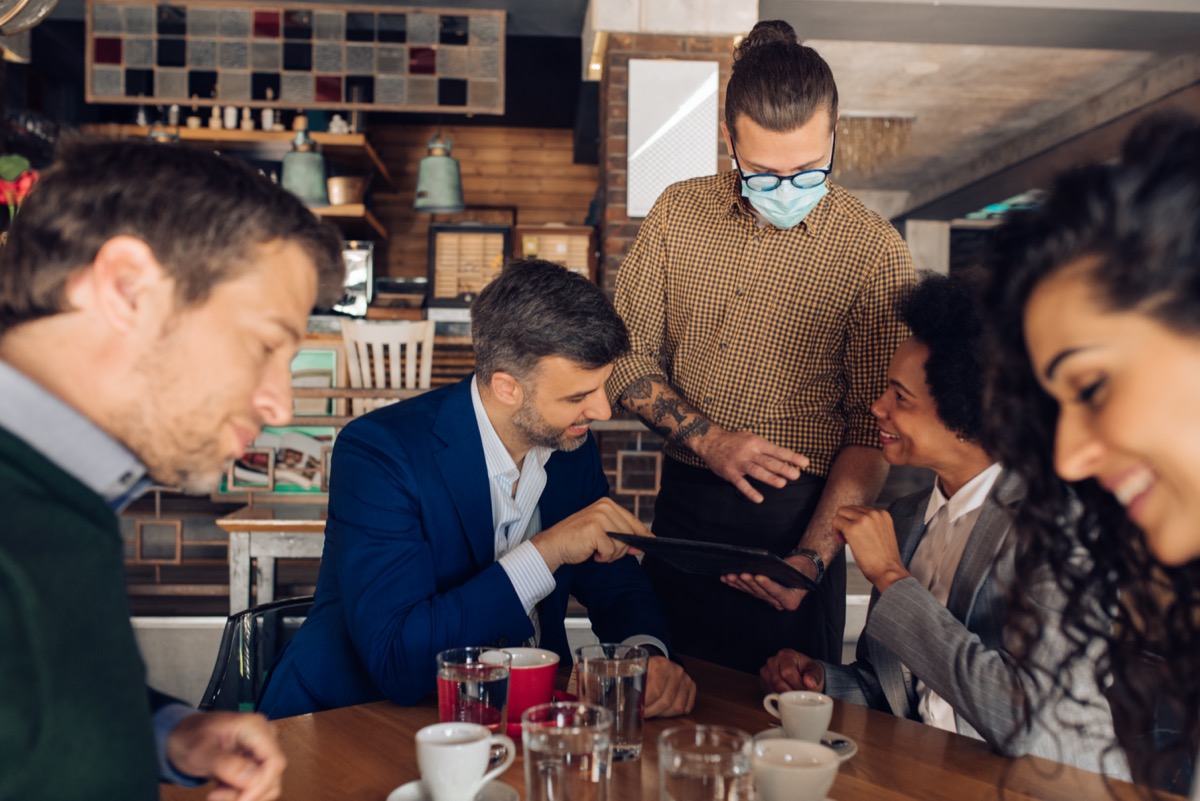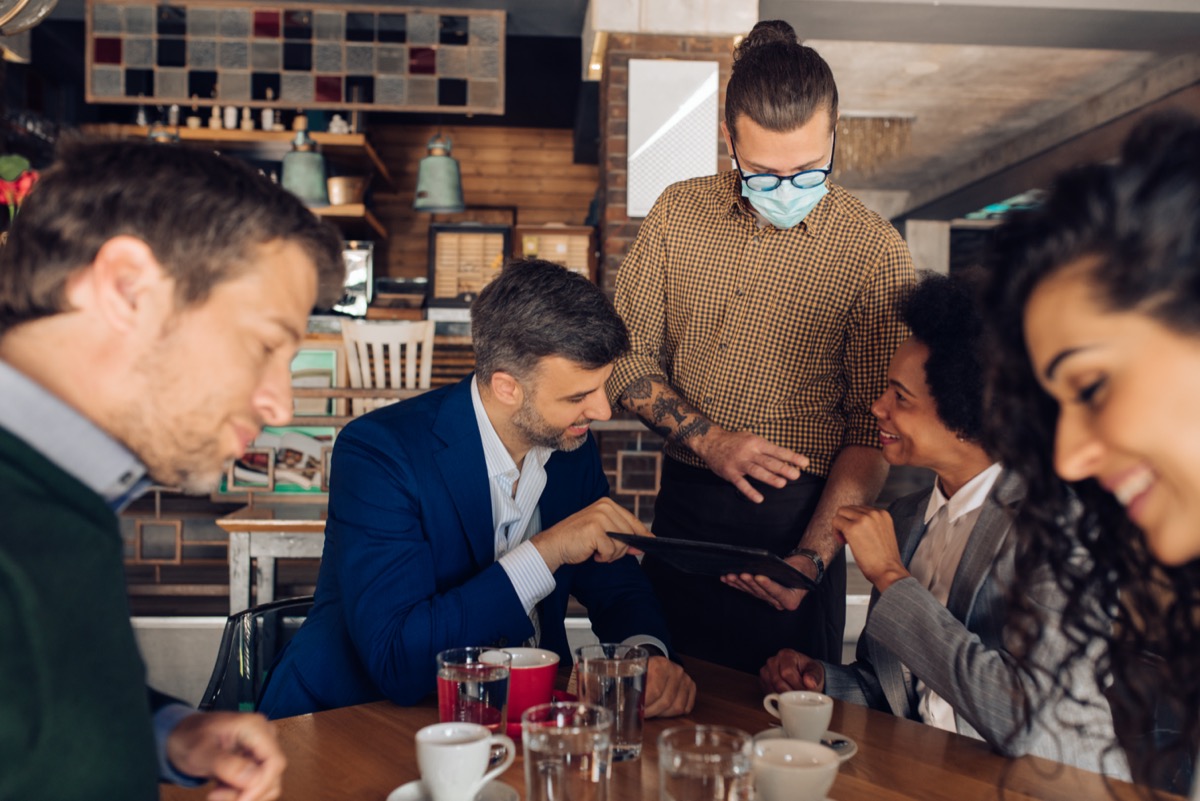 Restaurants, especially those with poor ventilation, are also prone to spreading the virus says Dr. Mareiniss. "Poor ventilation is a particular risk to infection," he explains. Even with masks — which most people remove while dining — you can still be infected in a poorly ventilated indoor space. "Masks simply decrease likely infection but prolonged time in a poorly ventilated area can result in infection even while wearing a mask," he points out.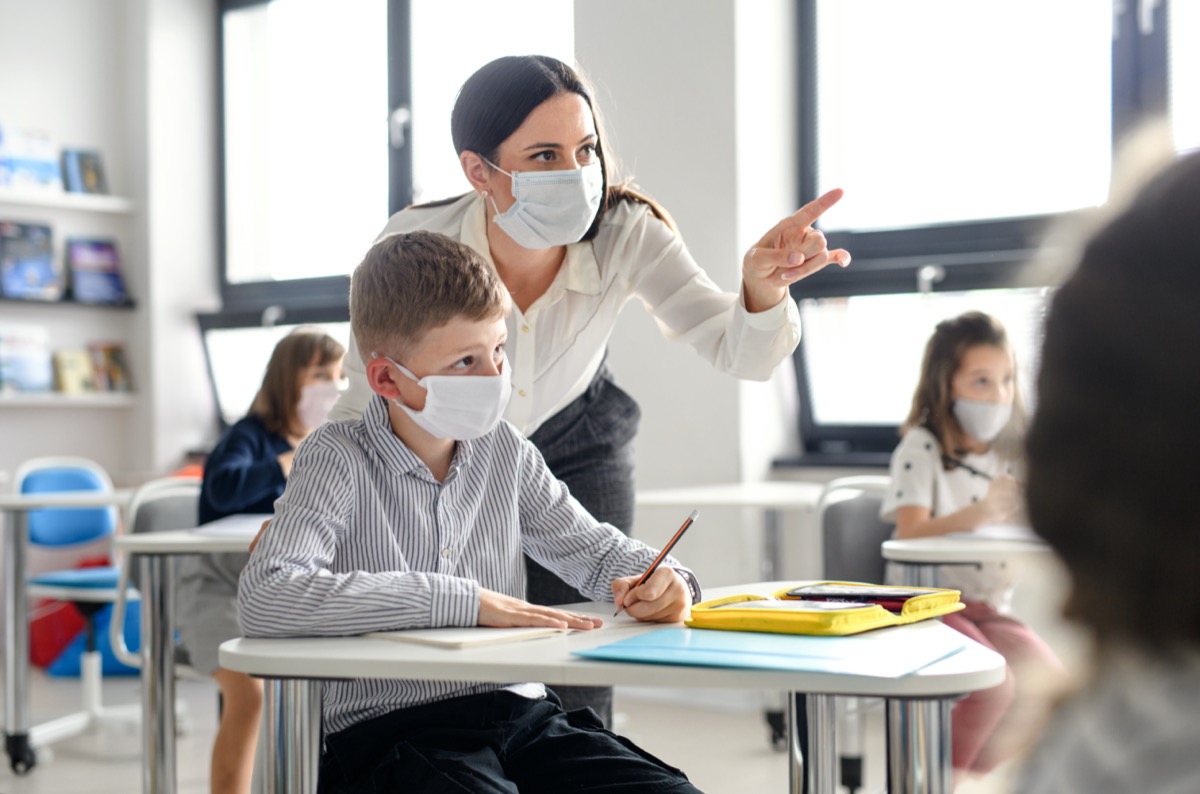 While schools might be a more controlled environment when it comes to masking and social distancing, the virus can still be spread in the educational setting, says Dr. Mareiniss. Keep in mind that many children experience absolutely no symptoms when infected with the virus, yet still have the ability to spread it to others. 
Shopping is becoming increasingly popular due to the upcoming holiday season. However, like any indoor space they can be "dangerous," Dr. Mareiniss explains. "People who frequent these areas need to wear a mask and practice hand hygiene," he reminds. 
6254a4d1642c605c54bf1cab17d50f1e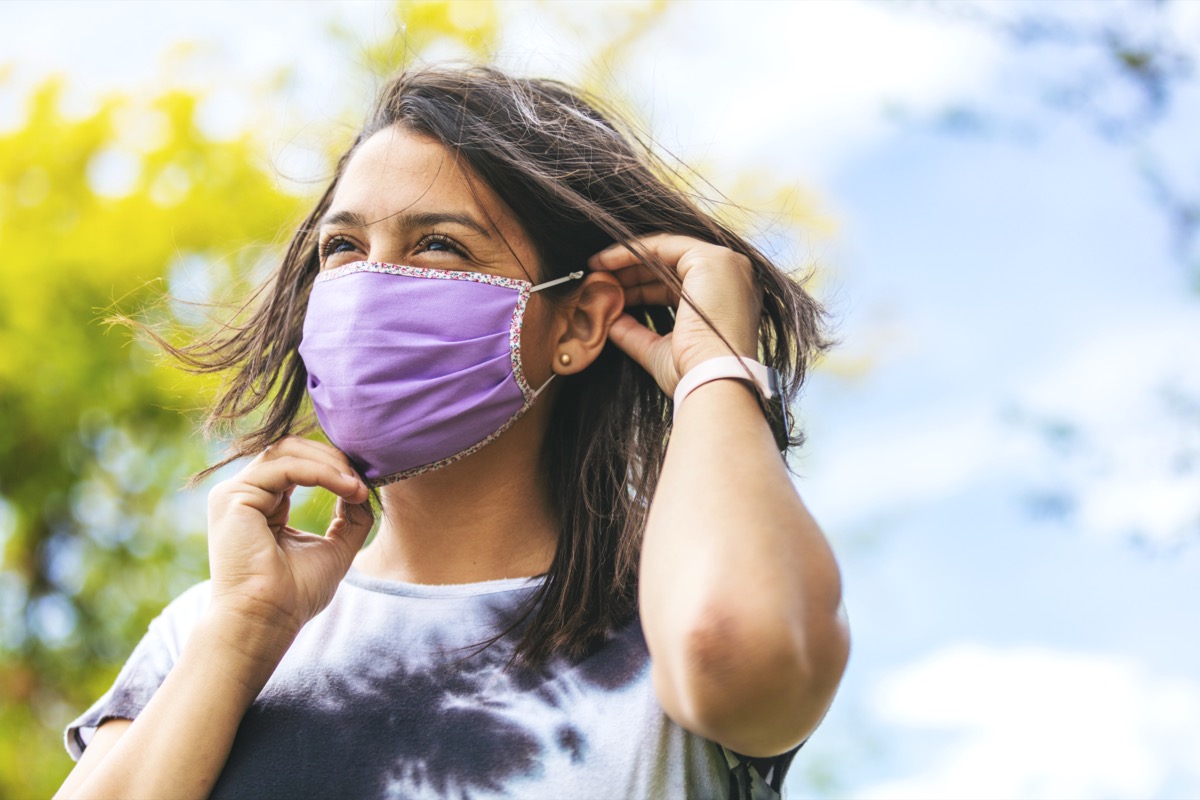 The bottom line? "Virus aerosols can remain suspended in the air and cause transmissions in a poorly ventilated indoor space," Dr. Mareiniss concludes. While good ventilation, mask wearing, and limiting time indoors reduce the risk of infection, it's crucial to be incredibly careful during this latest surge in order to protect your health and slow the spread of the virus. Observe Fauci's fundamentals: Wear a face mask, social distance, avoid large crowds, don't go indoors with people you're not sheltering with, practice good hand hygiene and, to protect your life and the lives of others, and don't visit any of these 35 Places You're Most Likely to Catch COVID.
Leah Groth
Leah Groth has decades of experience covering all things health, wellness and fitness related.
Read more about Leah
More content from
ETNT Health