20 Places You're Most Likely to Catch COVID
Know your risk of coronavirus exposure in these hotspots.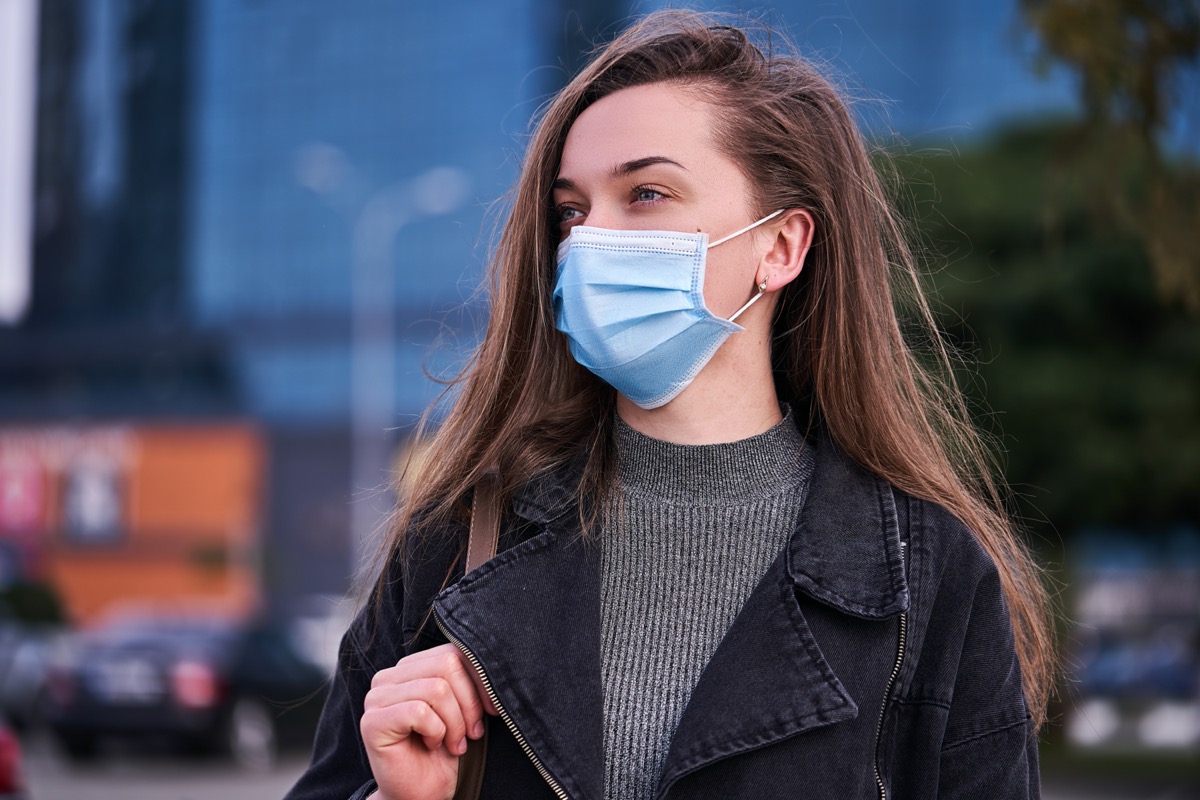 Family Events or Gatherings
Whether you walk into a mosque, temple, shrine, or church, most religious services involve a lot of talking, singing, hand shaking, and even sometimes drinking from the same cup. And, there are generally high concentrations of people—many of an older age—in an enclosed space. In fact, religious services have been linked to a number of community outbreaks across the world. "Larger gatherings (for example, more than 250 people) offer more opportunities for person-to-person contact and therefore pose greater risk of COVID-19 transmission," explains the CDC, who has formally issued guidance for community and faith-based gatherings. Until it is safe to practice religion with your peers in person, your safest option is attending a virtual service.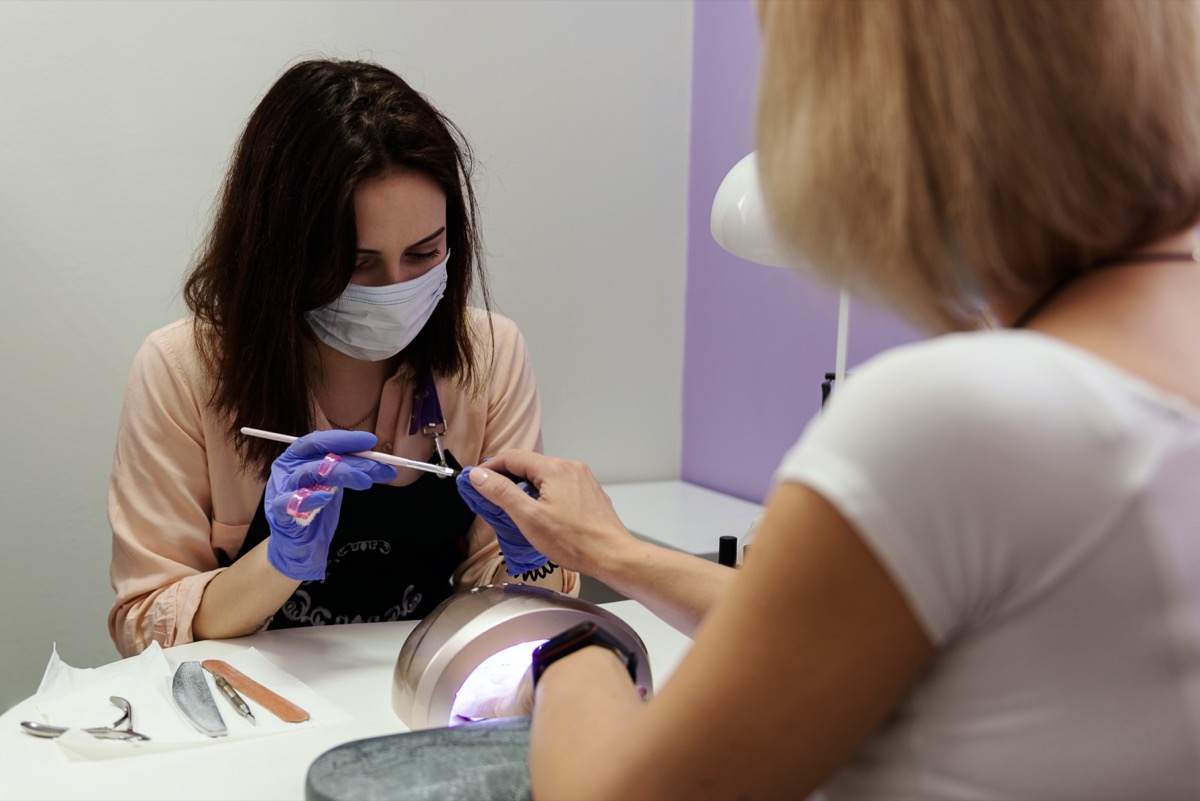 When you get your hair, nails, or any other salon service done, it is physically impossible to socially distance, which makes salons a potential hotspot for COVID-19. According to California Governor Gavin Newsom, the first community spread of coronavirus in the state started in a nail salon. 
As we all witnessed toward the beginning of the COVID-19 pandemic, cruise ships are definitely hotspots for the virus. "CDC recommends that all travelers defer all cruise ship travel worldwide. Recent reports of COVID-19 on cruise ships highlight the risk of infection to cruise ship passengers and crew. Like many other viruses, COVID-19 appears to spread more easily between people in close quarters aboard ships," the health organization warns. 
The Doctor's Office/Hospital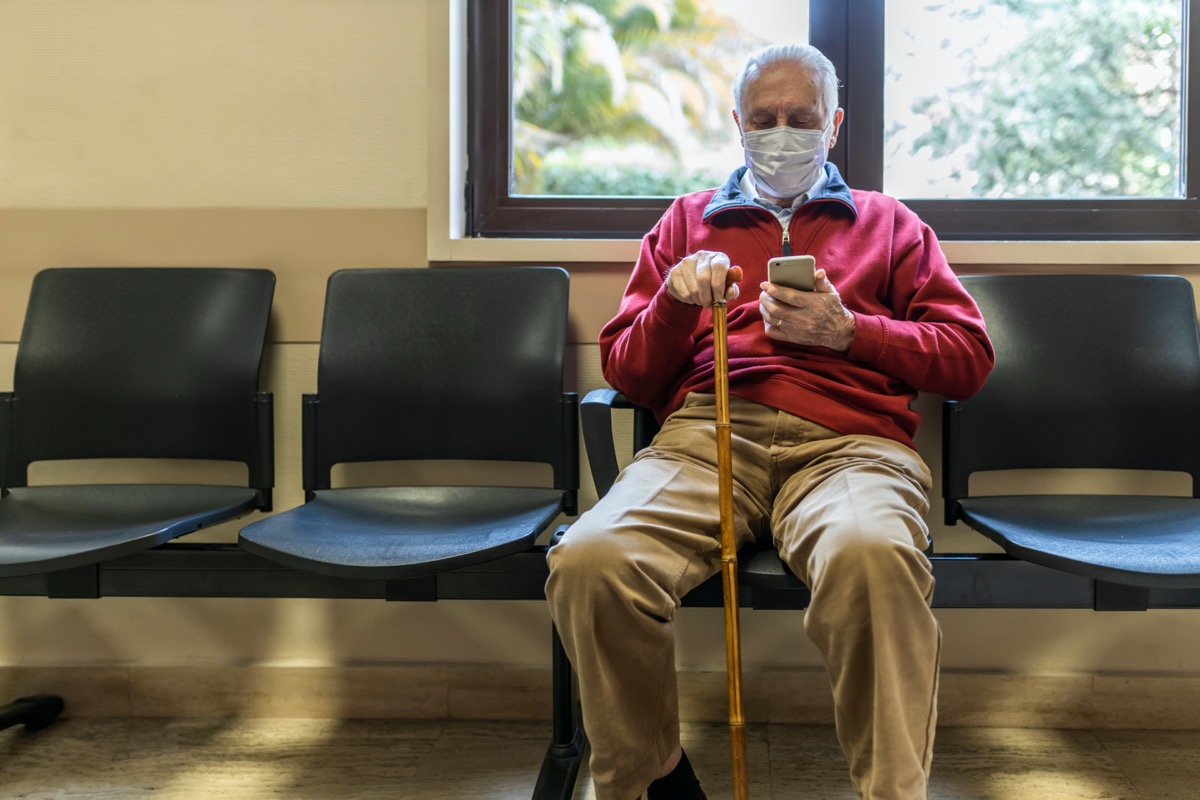 Call your medical professional the minute you think you need a COVID-19 test but remember the simple fact that sick people visit the doctor and hospital, so your chances of infection with COVID-19 (or any other virus for that matter) are higher in any sort of a medical setting. 
RELATED: The Unhealthiest Supplements You Shouldn't Take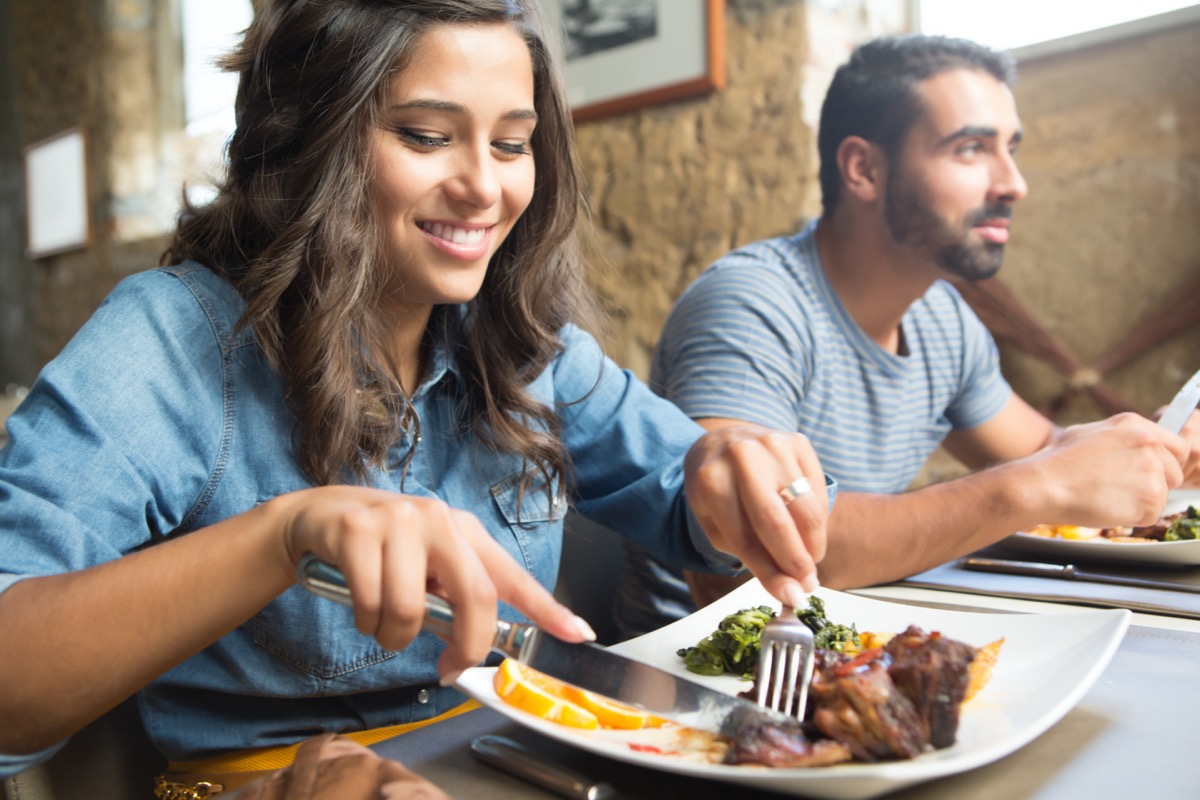 Other risky places, according to Erin S. Bromage, Ph.D., Associate Professor of Biology at the University of Massachusetts Dartmouth, are restaurants and bars. While the chances of catching COVID-19 via eating food are slim to none, dining or drinking in an indoor space is dangerous due to airflow. He explains that due to the fact that respiratory droplets can travel more than six feet through the air on their own, depending on where the AC is blowing, where you are sitting, and how long you are spending there. You might be a sitting target.
Theaters, Sporting Events, Concert Venues
Large groups gathering in small, enclosed spaces mixed with potentially contaminated surfaces and a whole lot of eating and drinking going on, make theaters, sporting events, and concert venues places you want to stay away from during a pandemic—which isn't hard, due to the fact that they are all closed. If you are desperate to go to the movies, find a drive-in theater near you instead.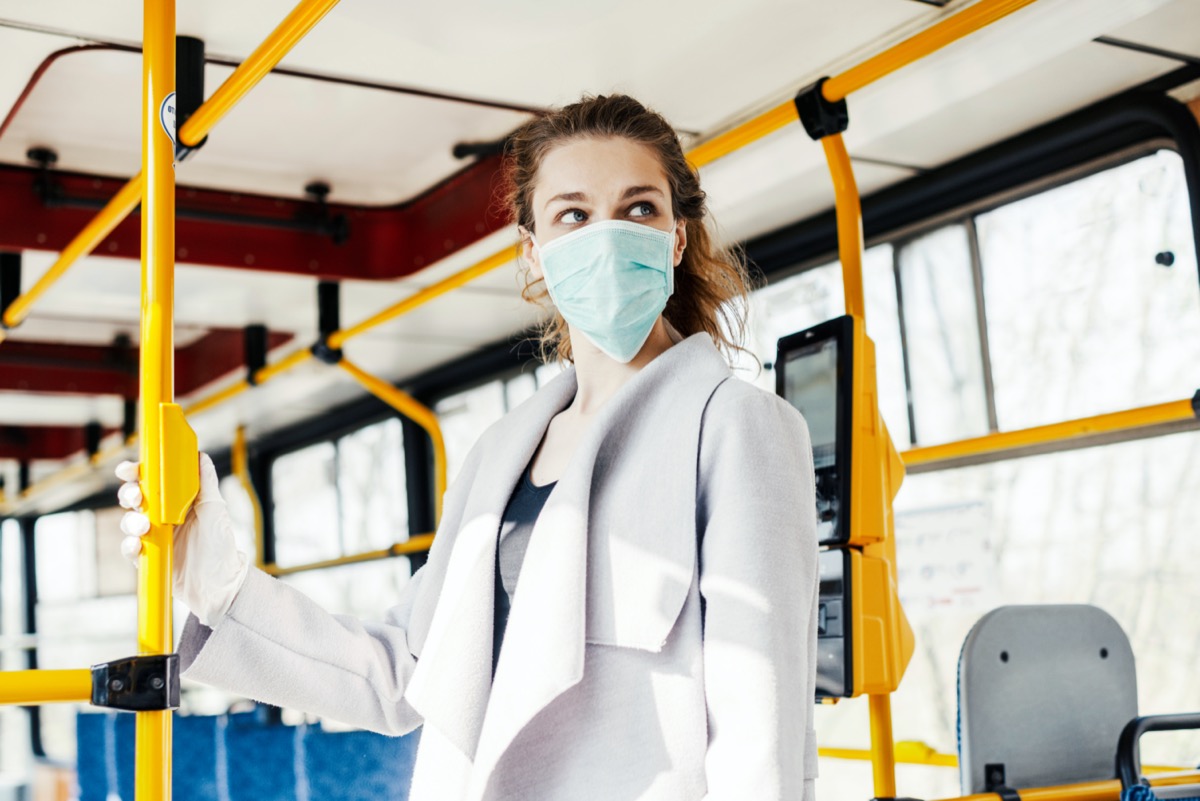 Since the COVID-19 pandemic started, public transportation has been used less and less. Despite agencies taking preventative action, cleaning vessels and requesting riders to wear masks, there have been a number of casualties of transit workers across the nation. There are several reasons as to why public transportation can be a hotspot for the virus, but the two main issues have to do with airflow in the small, enclosed spaces and the fact that it isn't possible to disinfect contaminated surfaces in between riders. If you can, avoid taking public transportation at all costs during the pandemic. 
In a viral blog post, Bromage reveals that bathrooms are a hotspot for COVID-19—and not just because of hypothetical transmission via feces. "Bathrooms have a lot of high touch surfaces, door handles, faucets, stall doors. So fomite transfer risk in this environment can be high," he writes. Then, there is the fact that "toilet flushing does aerosolize many droplets," he points out. He urges you to "Treat public bathrooms with extra caution (surface and air), until we know more about the risk" but you should also be careful about using the bathroom when visiting the homes of friends and family as well.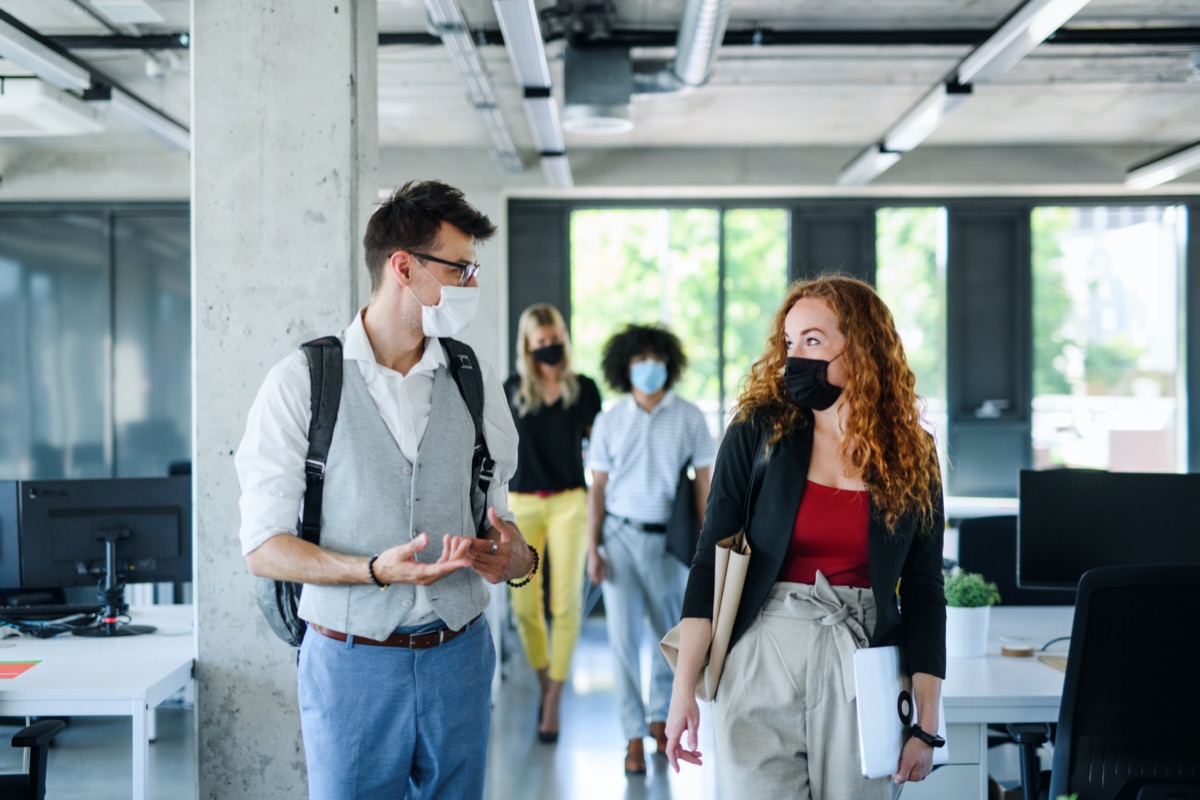 There's a reason why most of the country has been working from home for the last few months. Small, enclosed spaces filled with lots of people—likely talking, laughing, and collaborating—paired with shared surfaces, such as kitchens and workspaces, make for a potential breeding ground for coronavirus. The CDC is urging workplaces to take into consideration a variety of factors before inviting workers back in. Obviously, if it is an option, you should continue to work from home as long as possible. 
Schools and Camps and Daycare Centers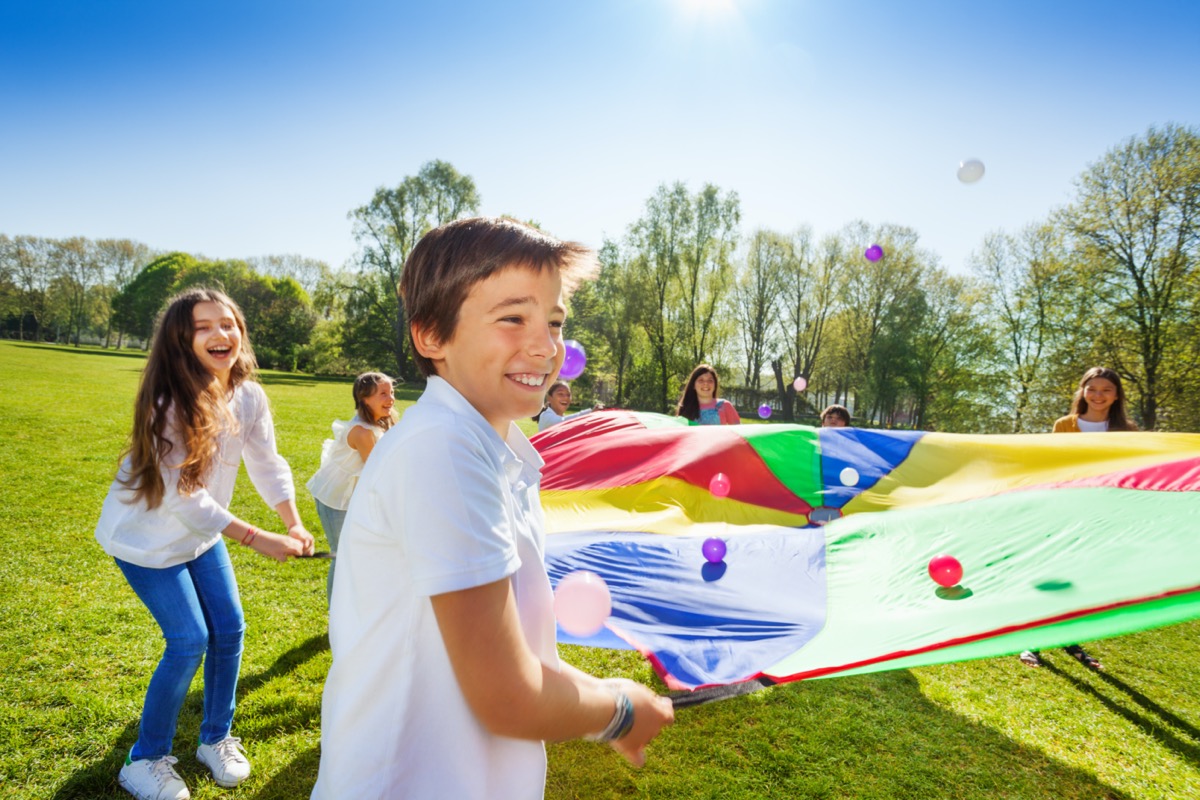 Because children are often asymptomatic carriers of coronavirus, schools and daycare centers can be risky environments for community spread. "Information about COVID-19 in children is somewhat limited, but the information that is available suggests that children with confirmed COVID-19 generally had mild symptoms. Person-to-person spread from or to children, as among adults, is thought to occur mainly via respiratory droplets produced when an infected person coughs, sneezes, or talks.  Recent studies indicate that people who are infected but do not have symptoms likely also play a role in the spread of COVID-19," the CDC explains.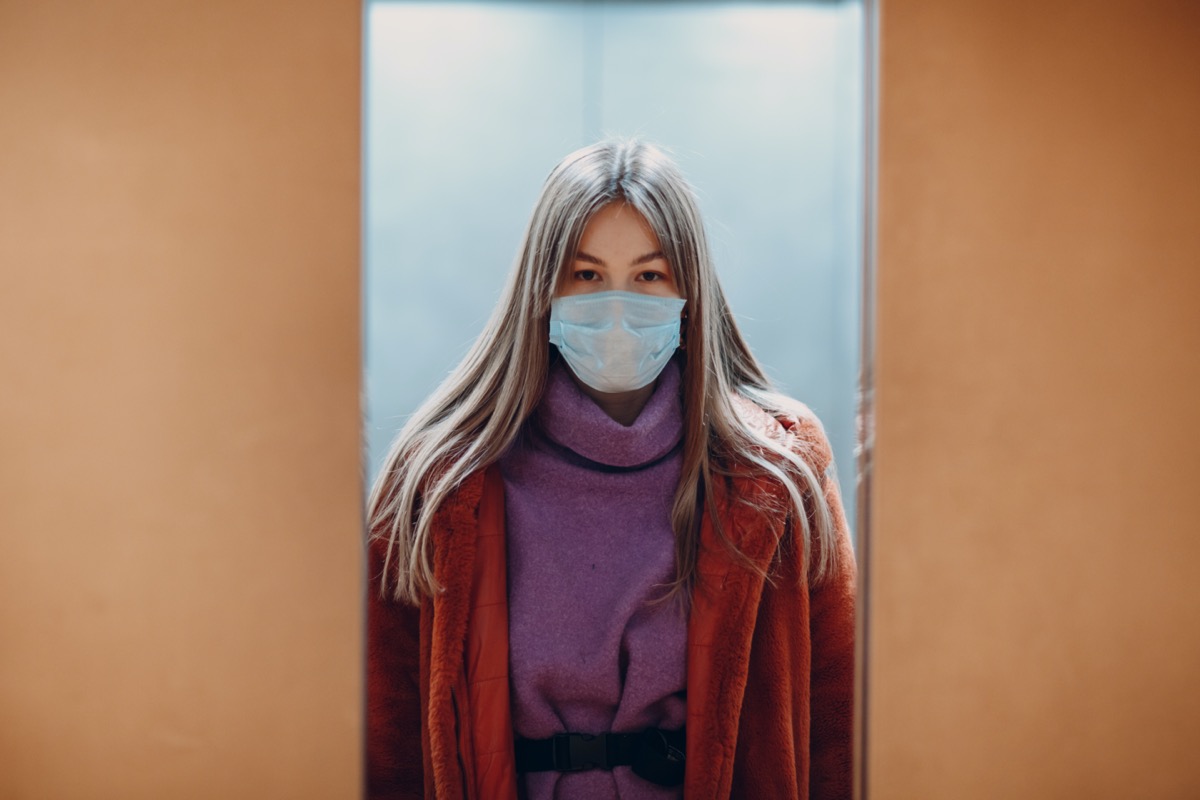 A small, poorly ventilated, enclosed space holding several people at a time, with hundreds—or even thousands—circulating daily is a recipe for disaster when it comes to germs. But, according to experts, the riskiest part of an elevator when it comes to COVID-19 is the buttons, which are touched by so many different fingers with no sanitizing in between. If you do touch them, make sure to wash your hands or sanitize them ASAP—but especially before touching your eyes, nose or mouth, warns the CDC.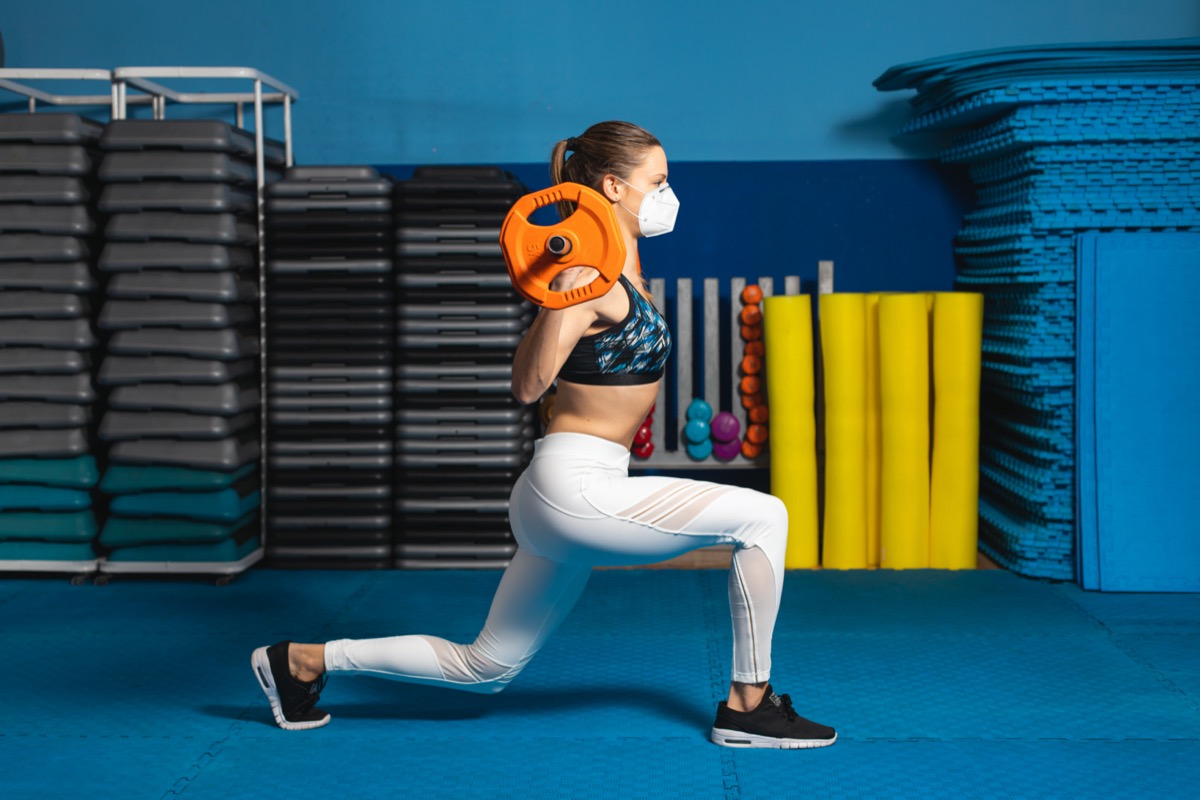 It should come as zero surprise that gyms are generally germy. When you take a bunch of people, pack them into a small space, and add in a bunch of touchable equipment difficult to clean between every use, it makes it incredibly hard to avoid transmission. If you do decide to return to a communal exercise setting, you should be incredibly diligent about social distancing in the space as well as sanitizing every piece of equipment that you use and practicing excelling hand hygiene.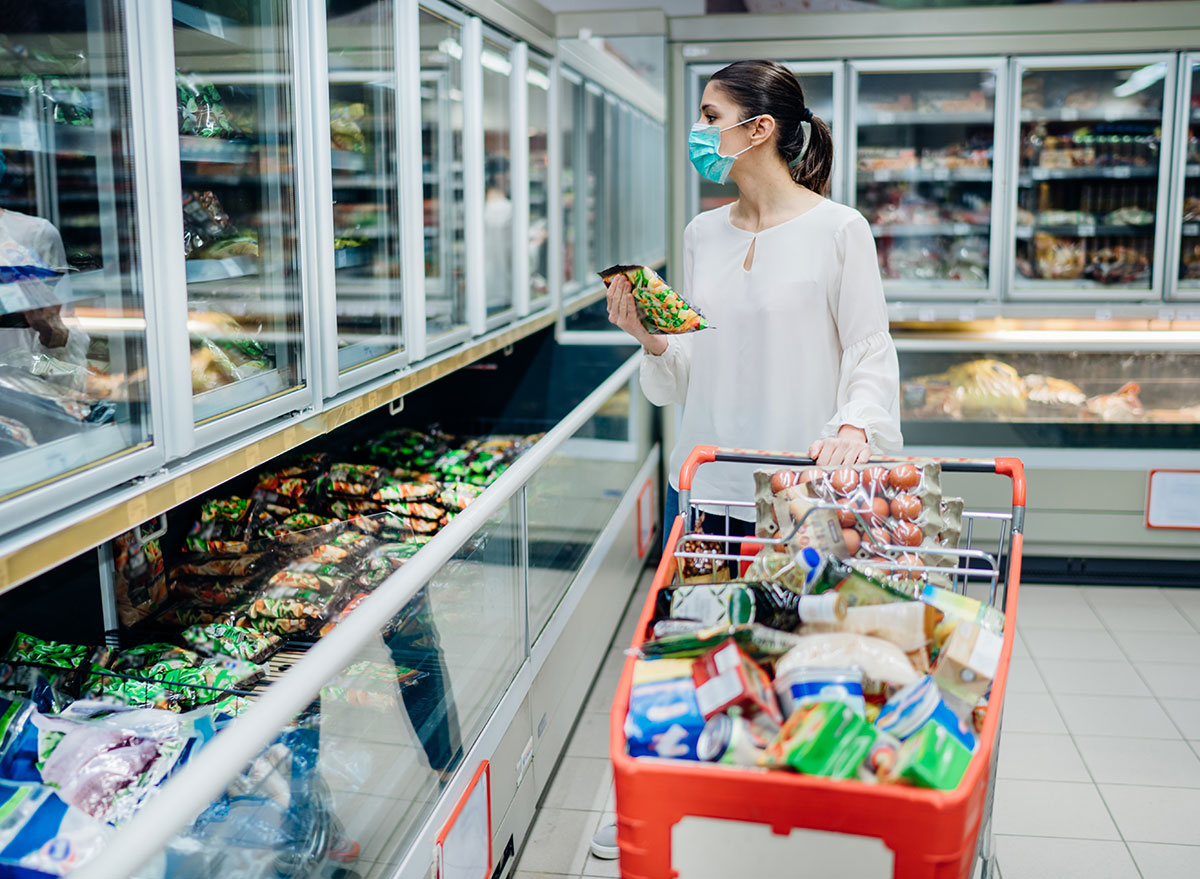 While grocery store workers are at a high risk for coronavirus infection due to the amount of time they spend in the store, Dr. Bromage maintains that shoppers face a much lesser risk. While shopping make sure to wear a mask to prevent the spread, use a shopping cart that has been sanitized, and make sure to diligently practice hand hygiene during and after your shopping trip, making sure to avoid touching your face while at the store.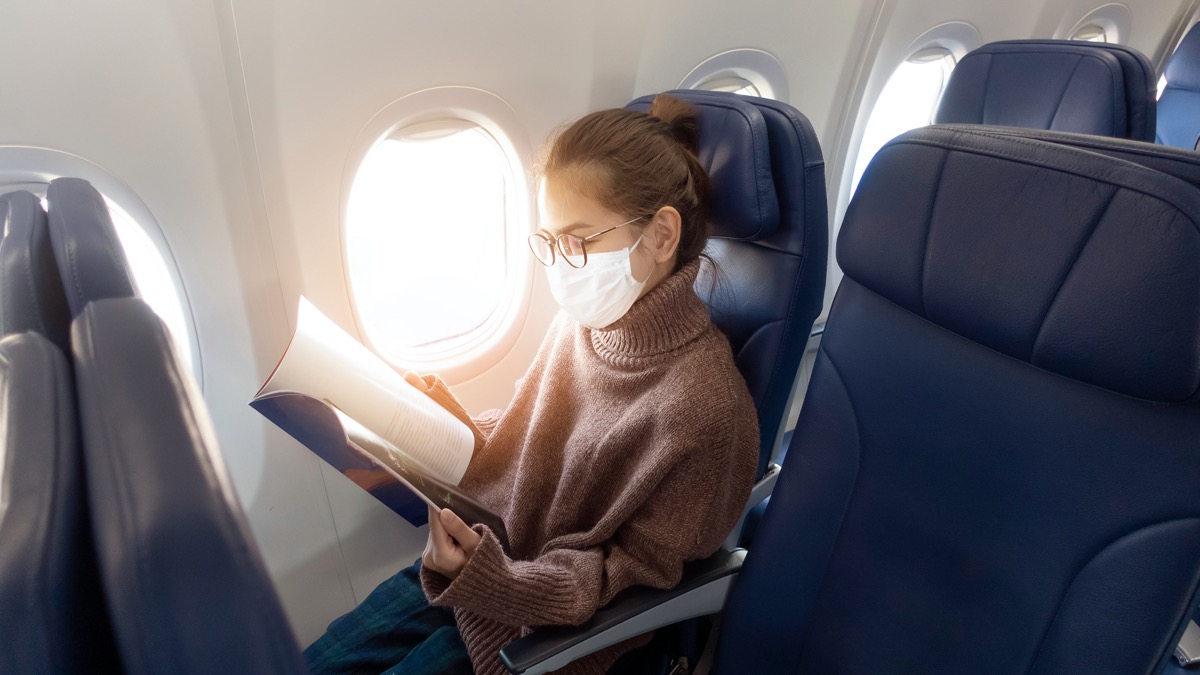 Surprisingly, stepping onto an airplane is a lot safer than many other activities. According to the CDC, due to how air circulates and is filtered on airplanes, most viruses and other germs do not spread easily. "Although the risk of infection on an airplane is low, try to avoid contact with sick passengers, avoid touching your eyes, nose or mouth with unwashed hands, and wash your hands often with soap and water for at least 20 seconds or use hand sanitizer that contains at least 60% alcohol," they urge. 
Hotels or Rental Properties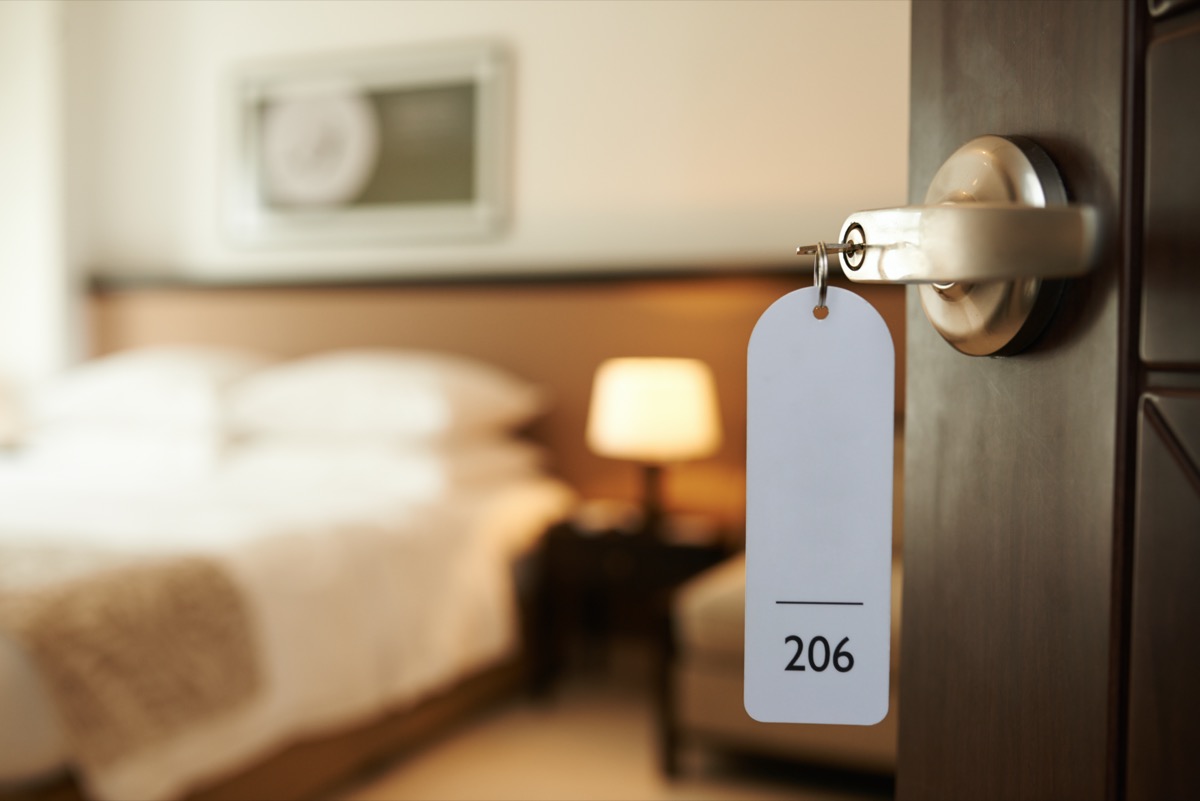 The CDC discourages nonessential travel, which includes staying at hotels. "Staying in temporary accommodations (hotels, motels, and rental properties) may expose you to the virus through person-to-person contact and possibly through contact with contaminated surfaces and objects," they warn on their website. If you do decide to take the risk, they suggest taking the same steps you would in other public places—which include avoiding close contact with others, washing your hands often, and wearing a cloth face covering.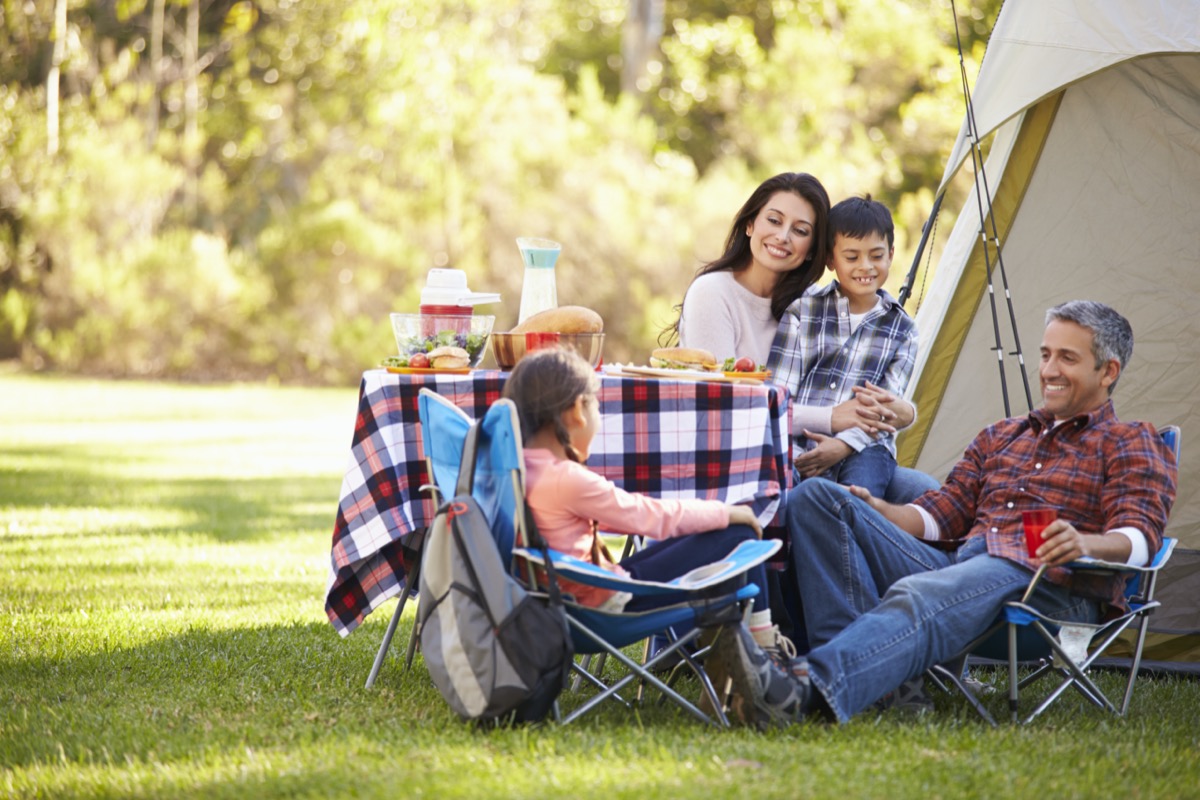 Even going camping can be dangerous, warns the CDC, "if you come in close contact with others or share public facilities at campsites or along the trails."  6254a4d1642c605c54bf1cab17d50f1e
RELATED: Dr. Fauci Says Most People Did This Before Catching COVID
While there is "no evidence that the virus that causes COVID-19 can be spread to people through the water in pools, hot tubs, spas, or water play areas," per the CDC, it is difficult to maintain social distancing in these sorts of situations. This is why many public and community pools have opted to remain closed this summer.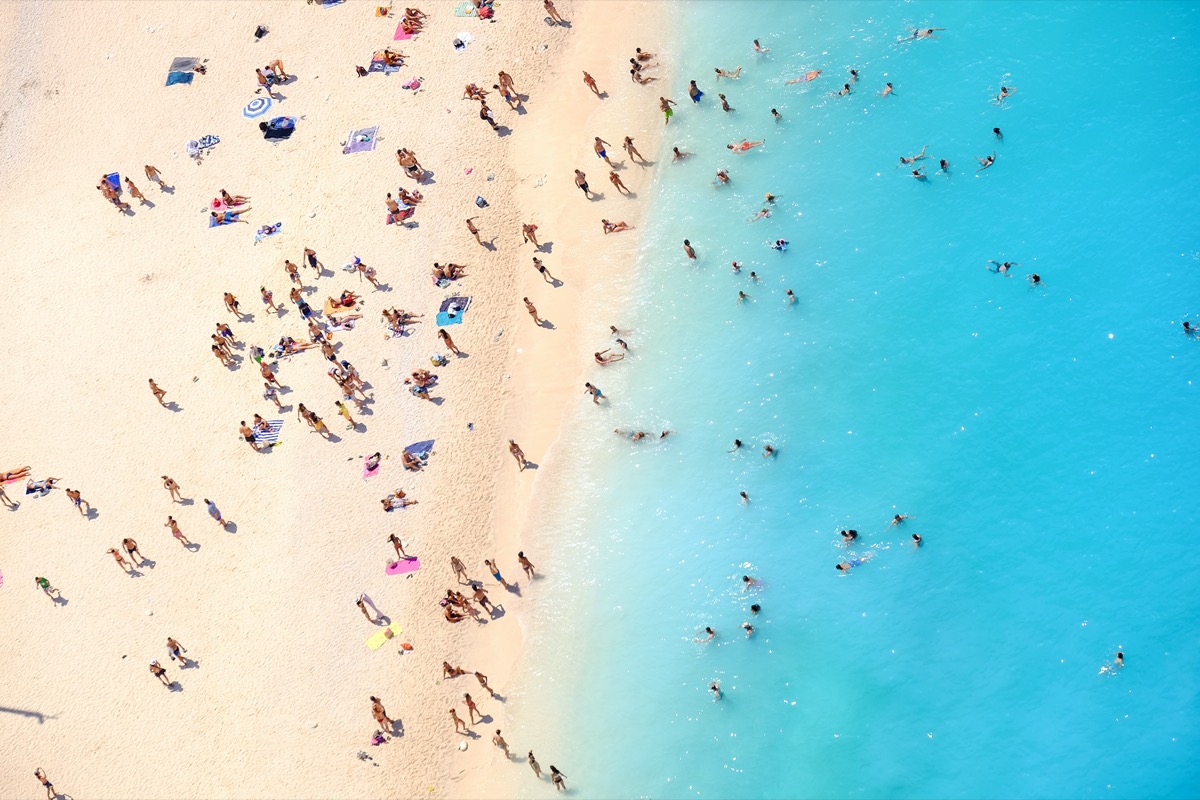 Beaches have started reopening around the country, however, many people are worried about the risk of infection. The research is still out on whether or not COVID-19 can survive in saltwater. However, the Surfrider Foundation points out that while similar coronaviruses can "remain viable and infectious, at least temporarily, in natural freshwater environments including lakes and streams," it is unclear how it responds to the ocean. Your biggest concern at the beach, however, should be social distancing.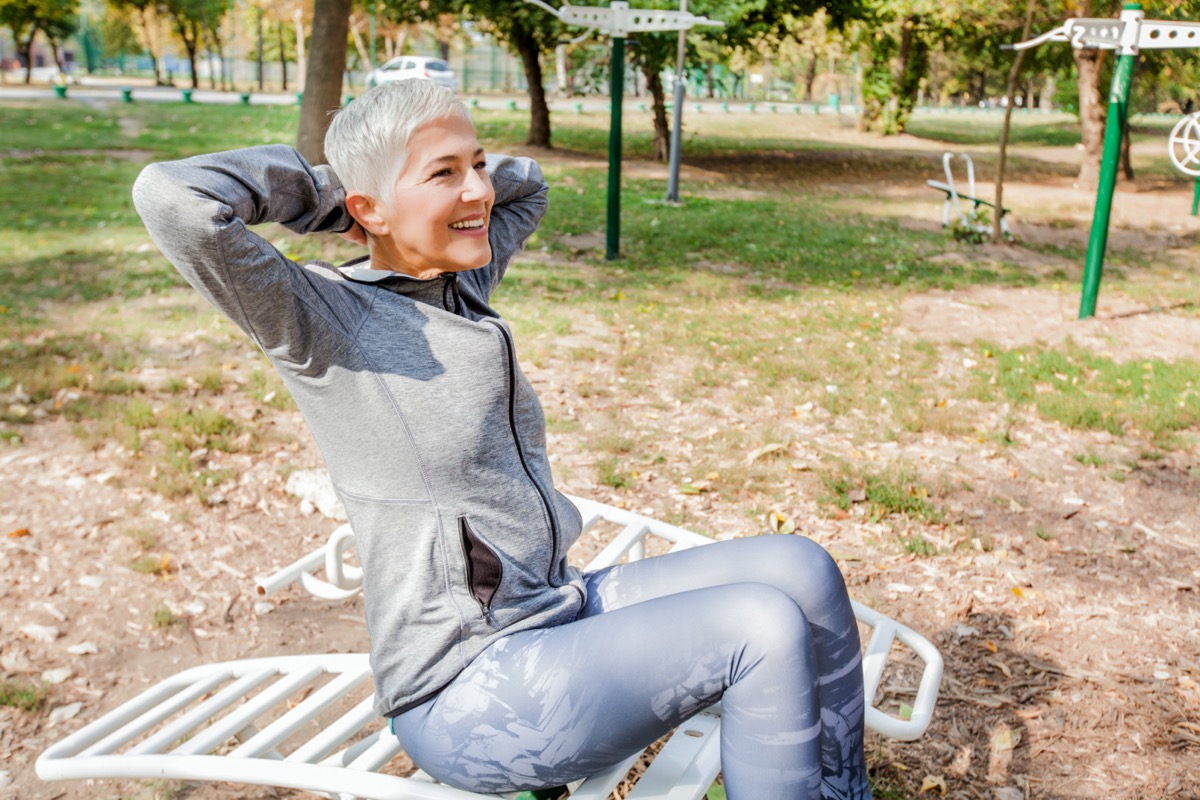 Walking, running, and hiking are the safest ways to exercise in public, mostly due to being outdoors and the fact that you are constantly moving. Just make sure to stay six feet away from other exercisers. "While joggers may be releasing more virus due to deep breathing, remember the exposure time is also less due to their speed," explains Dr. Bromage. "Please do maintain physical distance, but the risk of infection in these scenarios are low." And to get through this pandemic at your healthiest, don't miss these 35 Places You're Most Likely to Catch COVID.
Leah Groth
Leah Groth has decades of experience covering all things health, wellness and fitness related.
Read more about Leah