These 3 Popular Grocery Items are Getting Cheaper, Research Shows
Here are just a few foods you can now get for a more affordable price.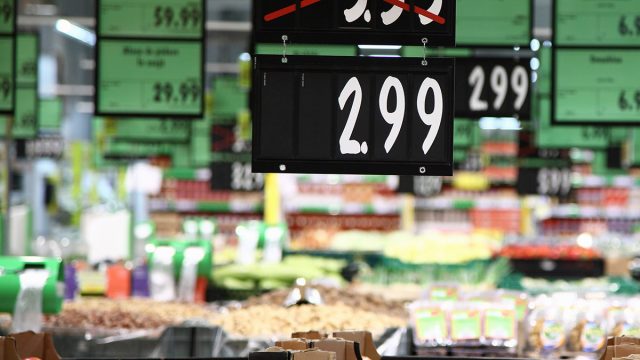 At the beginning of the pandemic, shoppers flocked to grocery stores and stockpiled non-perishables and frozen foods. In response to the increasing demand for said products, the prices of each inevitably increased, but as the weeks went on, supermarkets have noticed a dramatic shift in supply and demand—especially for three grocery items.
On the contrary, groceries that are currently increasing in price include beef, pork, and chicken, all of which are largely attributable to the mandatory closures of meat-processing facilities. After all, the reason the meat shortage that ensued is primarily due to the fact that meatpacking workers couldn't afford to miss work, which means those who were infected continued to come in. Pretty soon, meatpacking plants were shutting down left and right in order to mitigate the spread of the novel coronavirus.
According to data collected by the Food & Environment Reporting Network, over 26,900 meatpacking workers have tested positive for COVID-19 since the start of the pandemic, 97 of which died. So, while the price of meat is rising, the price for the following groceries are beginning to drop as a result of increased access.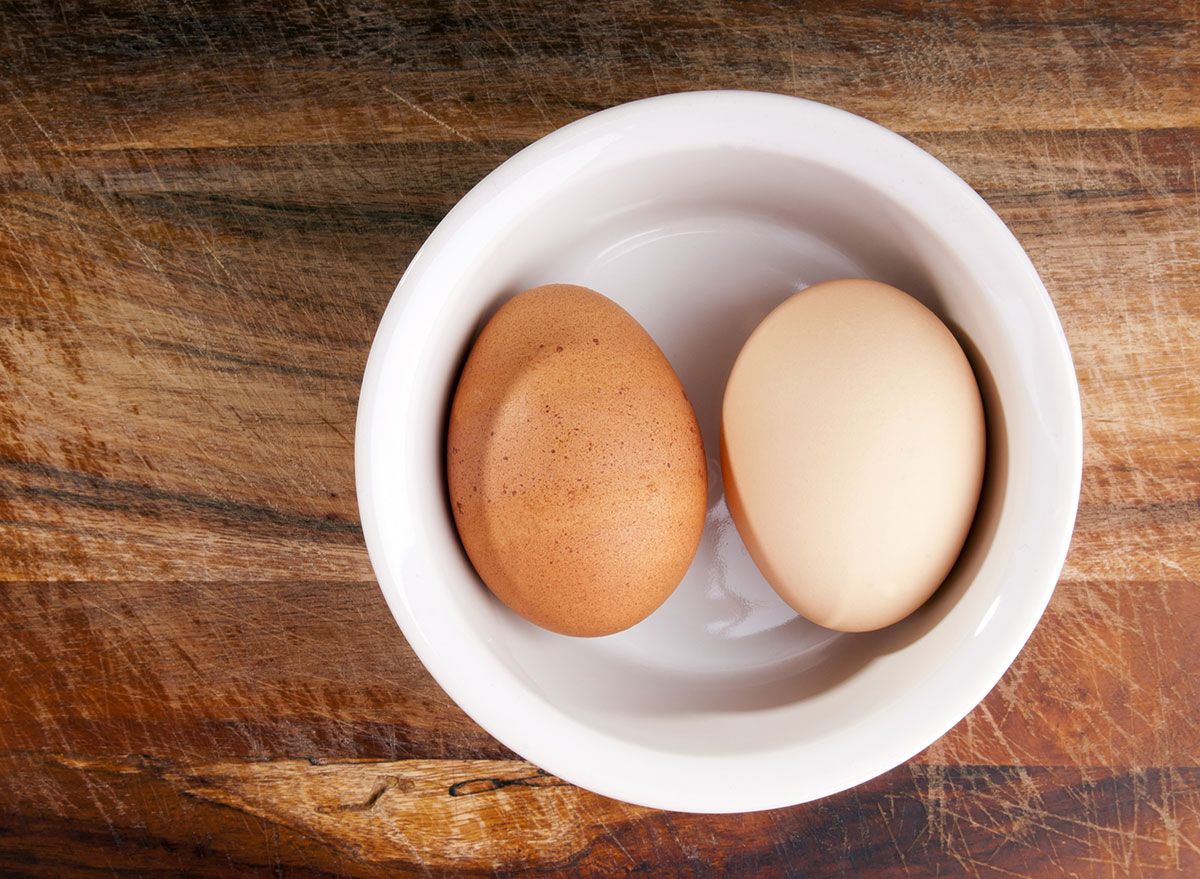 In late April, you may recall Cotsco, Whole Food's, and Trader Joe's (among many other grocers) were all accused of hiking up the price of eggs, specifically in California. SFGate had reported the state hit all three companies with a lawsuit detailing that, "consumers claims eggs prices have not only tripled at these stores but that prices have stayed 10 percent higher than they were prior to March 4, when Governor Gavin Newsom declared a state of emergency."
Bloomberg Law acquired the suit and discovered that the cost of eggs had risen by more than 180 percent, which was indeed enough to violate the law. Now, the price of eggs appears to be on the decline, having fallen in price by 4.8% says CNN Business.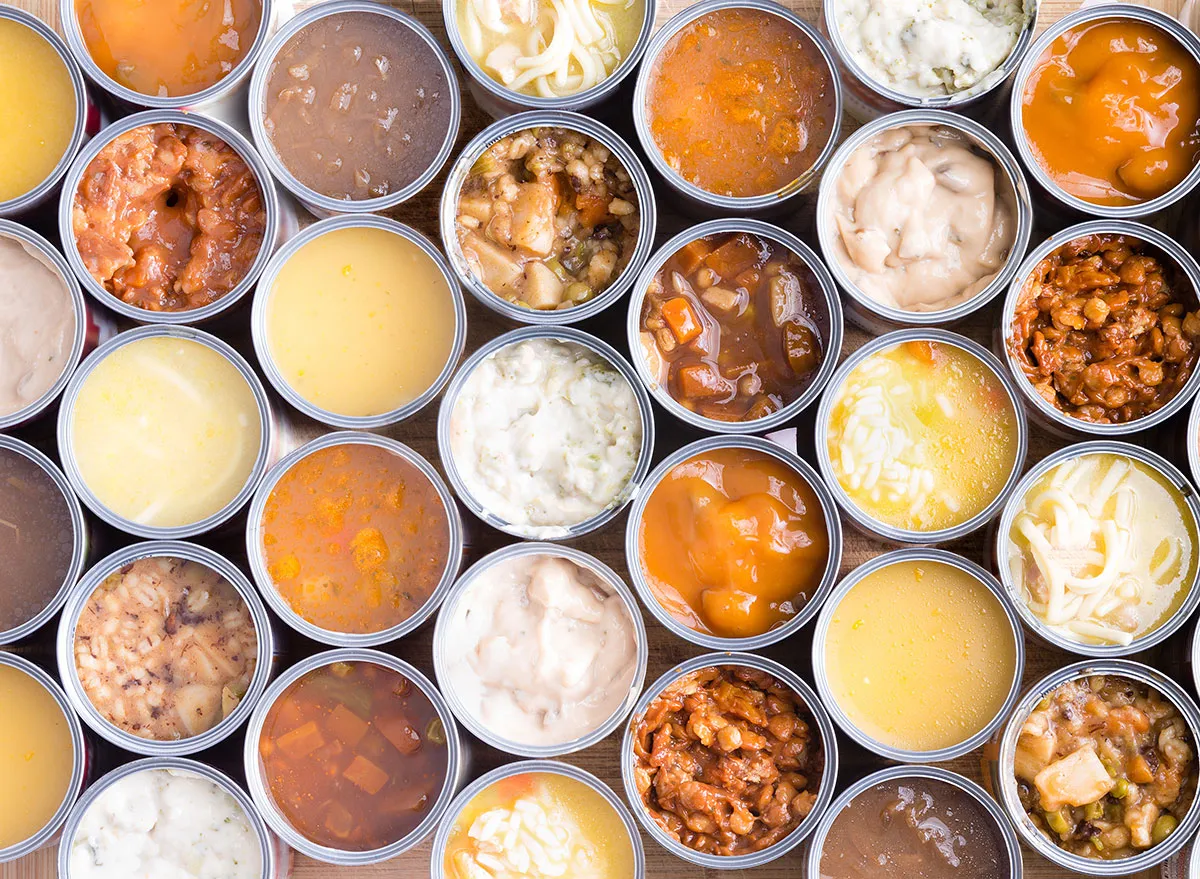 According to the same report from CNN Business, soup prices dropped by 3.3% in the month of May. Perhaps this decrease in price occurred as a result of the shift in warmer temperatures. Who wants to be eating hot soup on a warm day, anyways?
RELATED: 15 Genius Ways to Cook With Canned Soups.
Another shelf-stable product that considerably dropped in price (3.1%) was packaged cookies. Again, in March people were reaching for comfort foods as a means to cope with the daunting reality that was unfolding. However, as the weeks have gone on it's possible that shoppers no longer feel the need to purchase sweets and other foods that provide comfort, which may be associated with the decrease in price.
Speaking of comfort food, be sure to check out Why These 3 Classic Snack Foods are Making a Comeback.
Inspired by
The New York Times
best-selling book series,
Eat This, Not That!
is a brand that's comprised of an award-winning team of journalists and board-certified experts, doctors, nutritionists, chefs, personal trainers, and dietitians who work together to bring you accurate, timely, informative, and actionable content on food, nutrition, dieting, weight loss, health, wellness, and more.
Read more