Ashton Kutcher and Mila Kunis Launch Official Quarantine Wine
And all of the proceeds are going toward COVID-19 relief efforts.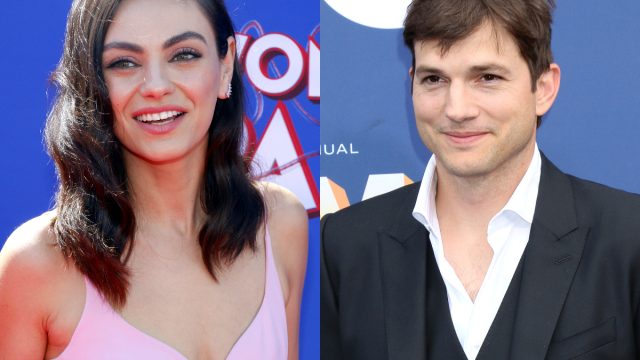 One of Hollywood's favorite couples just announced that they will be launching a new line of wine, but not for personal profit.
Introducing Official Quarantine Wine, the wine that gives back. All of the proceeds will go directly to four different charities, each of which are specified in this Tweet from Alexis Benveniste below (GiveDirectly, Direct Relief, Frontline Responders Fund, and America's Food Fund).
Here's the video Kutcher posted on his Twitter page explaining all of the details about why the couple started the new line.
The red wine, more specifically a Pinot Noir, is sourced from Battle Creek Cellars' vineyard in The Williamette Valley in Oregon. The Quarantine Wine goes for $50 for two bottles and will be available to ship in early May. And, if you want to spread the love a little further, you can encourage more people to get involved by writing or drawing who you are toasting to on the blank spot of the label.
Take this bottle to your virtual happy hour and when you snap that screenshot, make sure to share it and include the following hashtags: #QUARANTINEWINE, #PPE, and #SOCIALDISTANCING to spread the word. Donating to charity and getting a couple of bottles of wine in return? It doesn't get much better than that!
STAY INFORMED: Sign up for our newsletter to get the latest coronavirus foods news delivered straight to your inbox.
Several people on Twitter have already responded positively to the announcement.
And, our personal favorite:
Enough said, @pieruuch.
Cheyenne Buckingham is the news editor of <Eat This, Not That!, specializing in food and drink coverage, and breaking down the science behind the latest health studies and information.
Read more