20 Questions Doctors Say You Should Always Ask Them
Get the right information at the right time and maximize every visit.
You never want to think about this when you're on the operating table, or getting a prostate exam, but the truth is: Doctors are just like the rest of us. They have medical degrees, but put their lab coats on one sleeve at a time. That means, despite their best intentions, they misconstrue, miscommunicate, and sometimes just plain mess up. With time spent with patients getting shorter and shorter, and rates of diseases caused by lifestyle on the up and up, how can you maximize every visit?
Simple. Ask questions.
Follow this special Eat This, Not That! Health guide for the top 20 questions you should ask your doc. If they're good, they won't mind answering them—and to ensure your health and the health of others, don't miss these Sure Signs You Had COVID And it's Still Messing With You.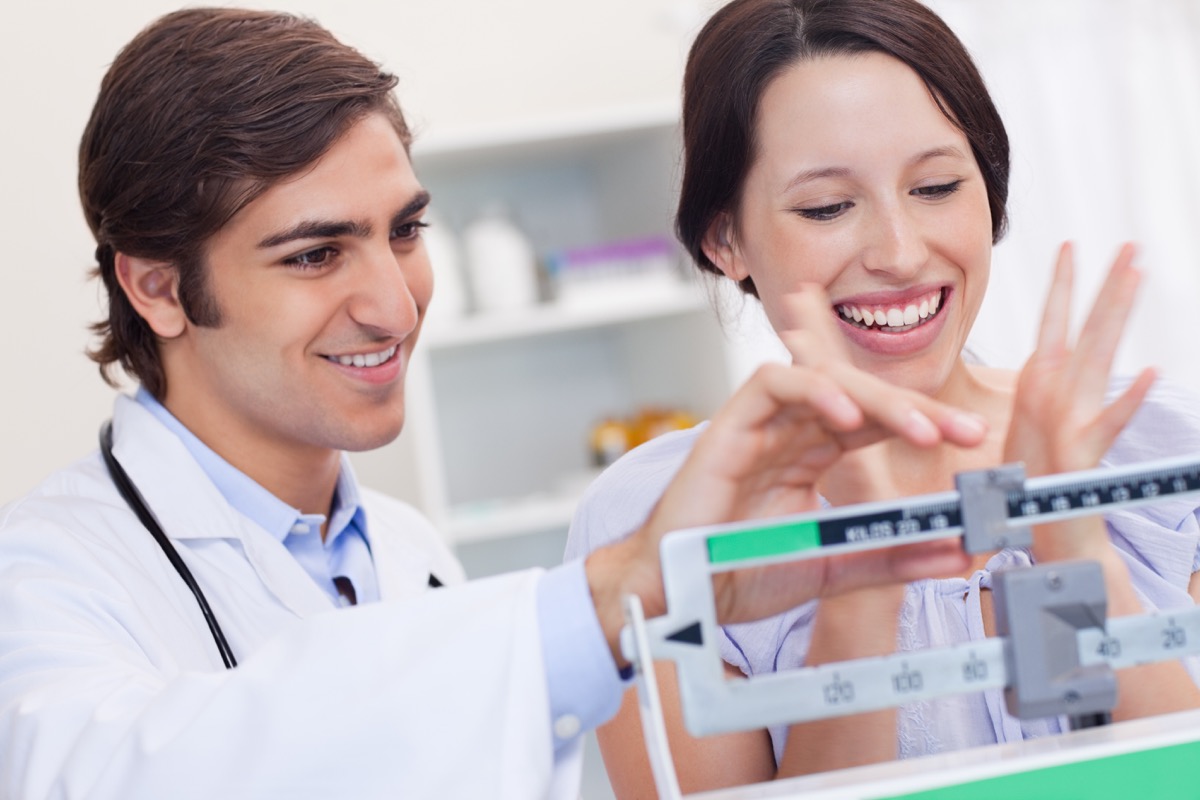 Just because your doctor doesn't say anything to you about your weight doesn't mean that you're in the clear. This may surprise you, but physicians will likely not bring this sensitive subject up themselves. The Journal of Obesity and Clinical Practice found that 59% of healthcare practitioners wait for the patient to bring up the subject of their weight.
The Rx: Want to some great tips on how to manage your weight successfully? From portion control to doubling up on fiber, this guide has it all.
"How much will this cost me?"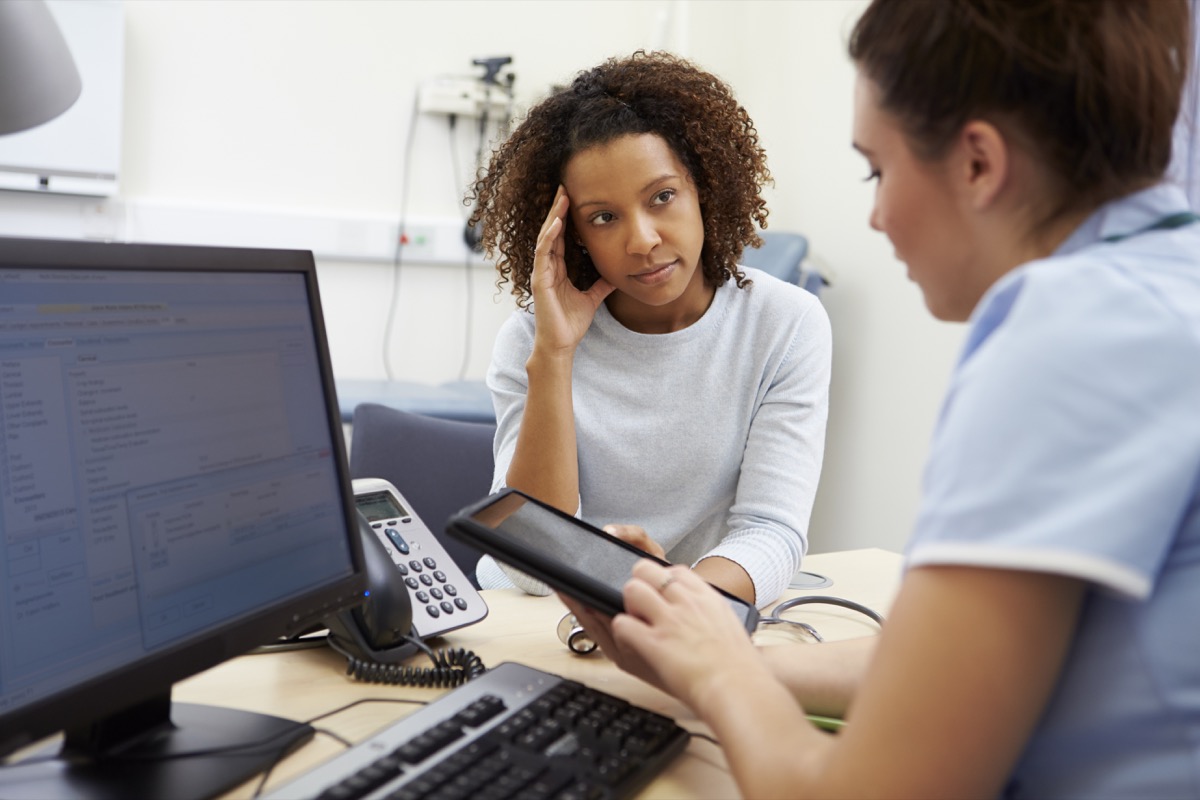 Your doctor's job is to make the best recommendations for your wellbeing, but copays and bills can rack up quickly. Depending on your insurance, you might be on the hook for more than you can swallow. Ask about the cost. Your doc may not know the answer, but someone in their administrative team can help you understand what your personal financial outlay will be before your jump headfirst.
The Rx: If you discover that your doctor's recommended course of action may be prohibitive, know that pharmaceutical companies often have programs to help those in need and that grants exist to help people pay for services they need.
"Why am I taking this medication?"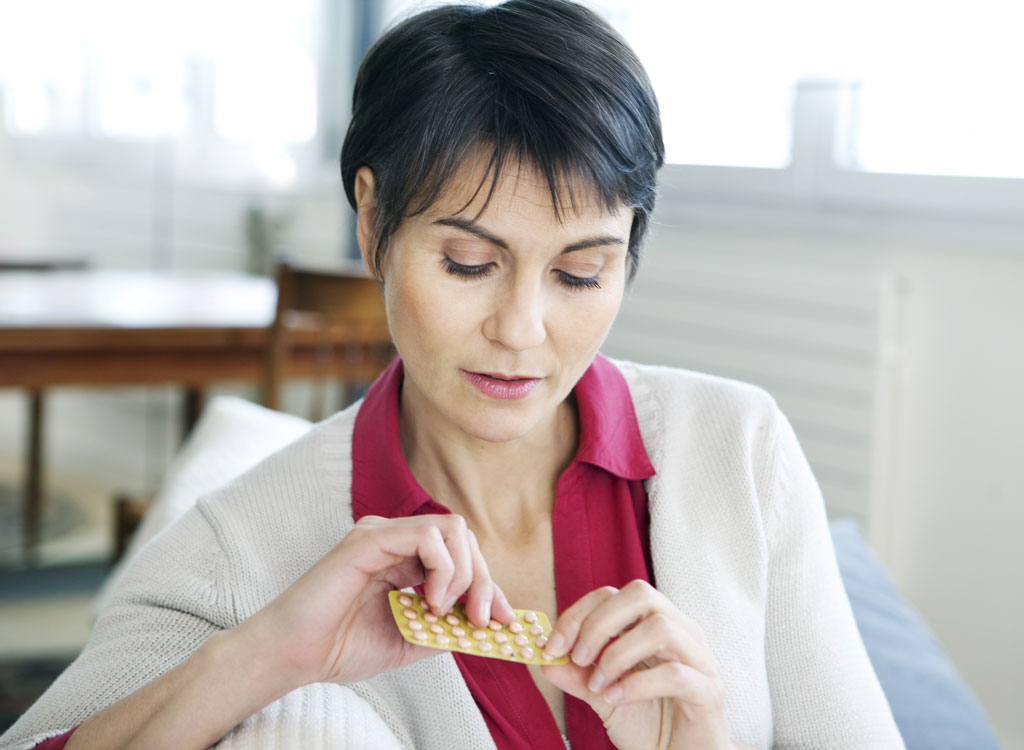 Thoughtlessly heeding instructions won't give you the insight you need to improve your health—you need to understand why you're taking a particular prescription. You are more likely to adhere to your treatment protocol if you understand why you are taking a medication. The Centers for Disease Control and Prevention estimates that non-adherence is the cause of 30 to 50 percent of chronic disease treatment failures—about 125,000 deaths per year in the United States alone.
The Rx: Be sure to tell your doctor about all other medications and supplements you're taking in case some have harmful interactions.
"What are the side effects?"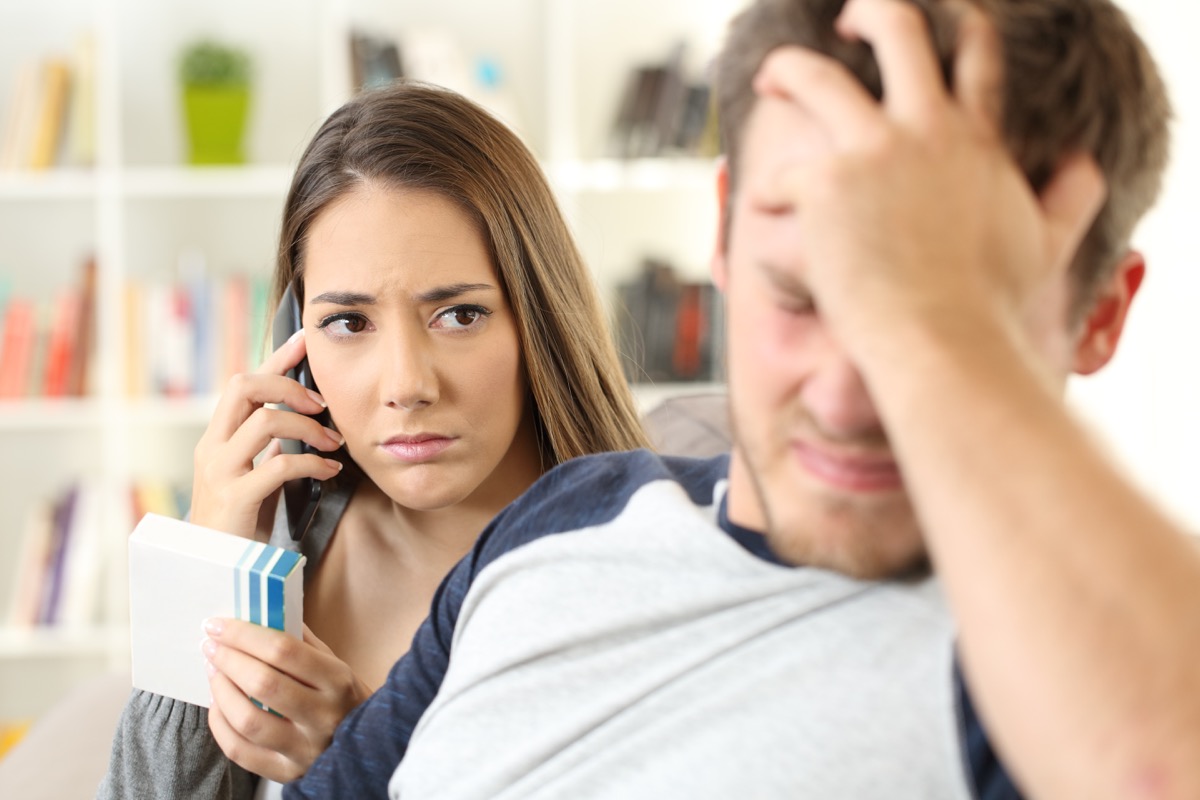 Always ask about the side effects of treatment before moving forward. What might be tolerable for some, may not be for others. You want to be prepared and know what to expect––and what to watch out for. And better to hear it from a doctor, than freak yourself out online.
The Rx: Harvard Health recommends you keep a journal of any side effects, to share with your doctor on your next visit.
"Am I up-to-date on my vaccinations?"
[/media-credit]
With the measles popping up in communities around the country, it's critical to find out if you are up to date on your vaccinations. Each year, thousands of American adults become gravely ill and are hospitalized because of diseases which vaccines can help prevent. (Many adults even die from these diseases.) It's recommended that all adults receive a Td booster shot every 10 years to protect against tetanus and diphtheria.
The Rx: Ask your doctor to email your vaccination records so that you can have them on file. It's always good to have access to your health documents and can keep you safe in case you switch doctors.
"What can I do, on my own, to improve my condition? What lifestyle changes would help?"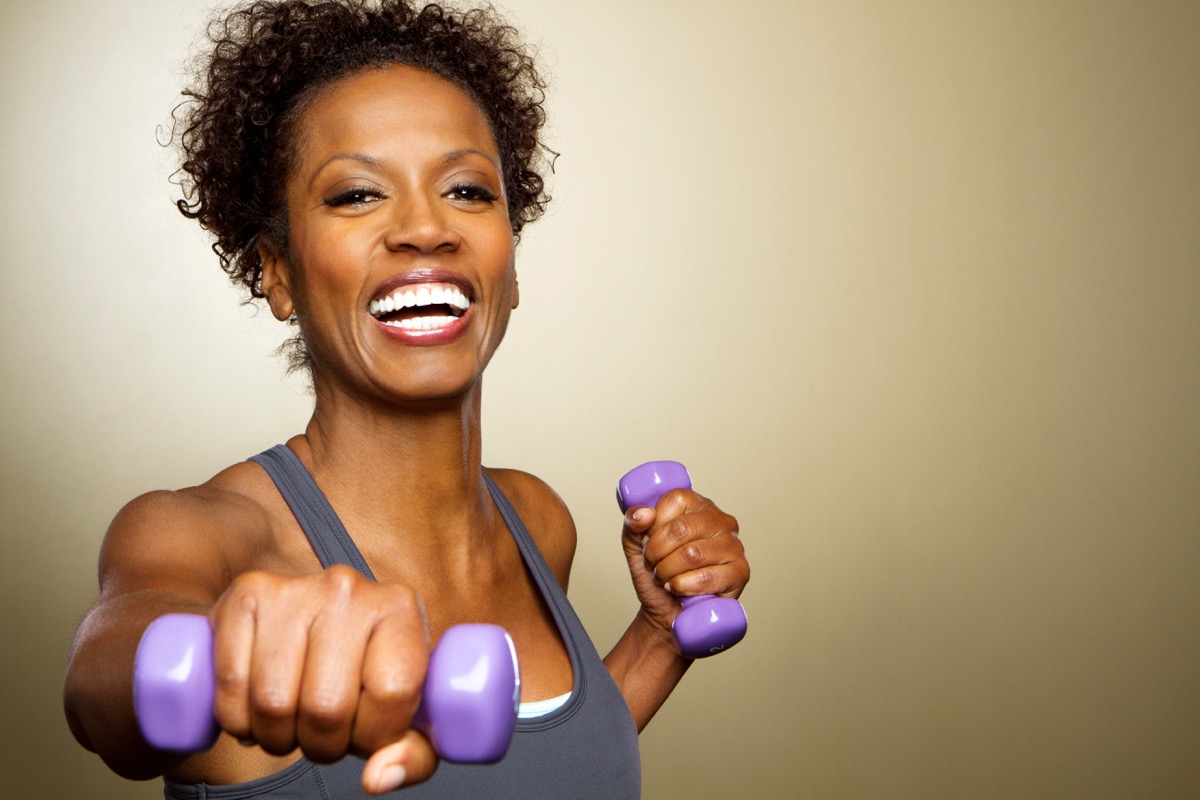 Depending on your health condition, simple lifestyle changes to your diet, exercise, sleep, and other habits (like cutting out cigarettes) can have a great impact than medication or surgery—and be far safer too. Always ask what you can do to participate in being your healthiest self.
The Rx: Doctor recommends diet changes? Lifestyle modifications? New exercise regimen? Ask for helpful resources so you can set yourself up for success.
"How will my test results become available—and when?"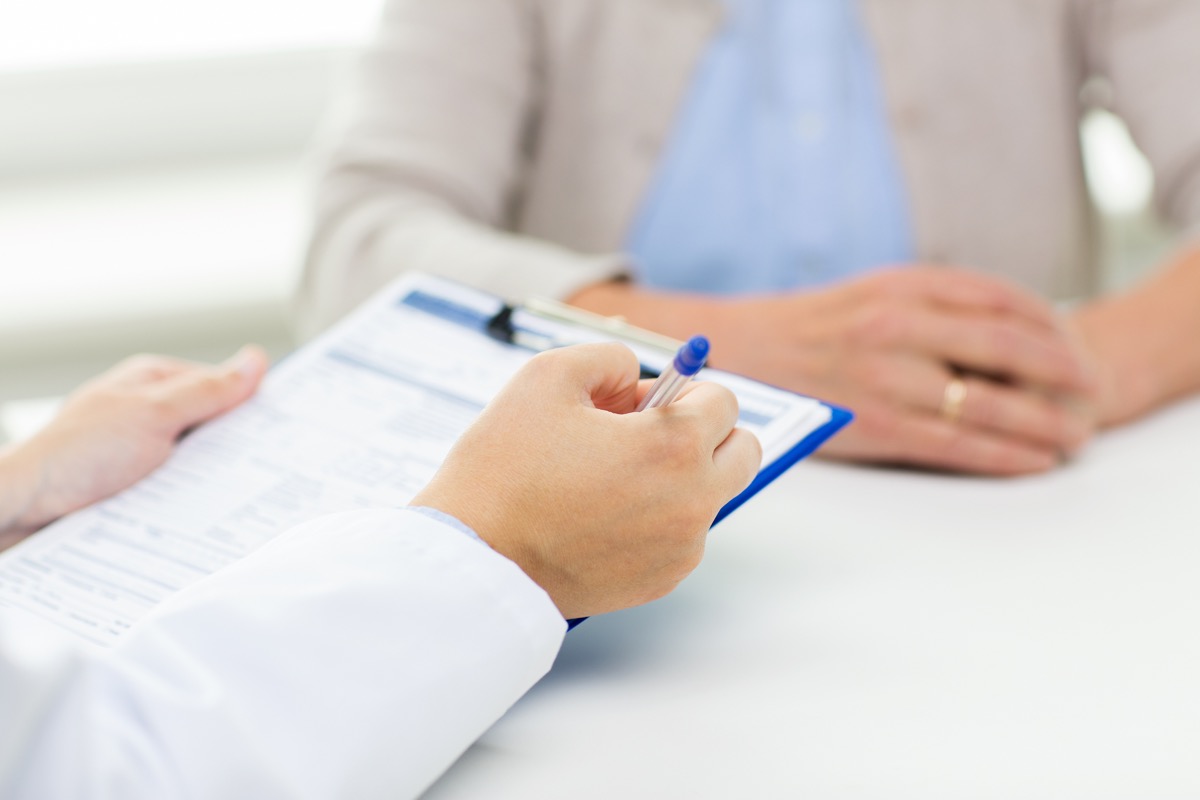 Your blood has been collected in a series of little vials—what next? Be sure to ask when you will find out results from lab work or an MRI or other tests, but also find out how the results will become available to you. Perhaps your doctor has a secure online portal where lab results are posted, or maybe you'll be asked to call back in several days or to wait for a nurse to call. Asking manages your expectations and lets you know what, precisely, to anticipate.
The Rx: Some good Qs from the Center for Advancing Health:
What tests will I have?
How should I prepare for these tests?
What are the potential risks and benefits of these tests?
How will the test results affect further treatment decisions?
Does insurance cover the test? What are my out-of-pocket costs?
"What are the different treatment options?"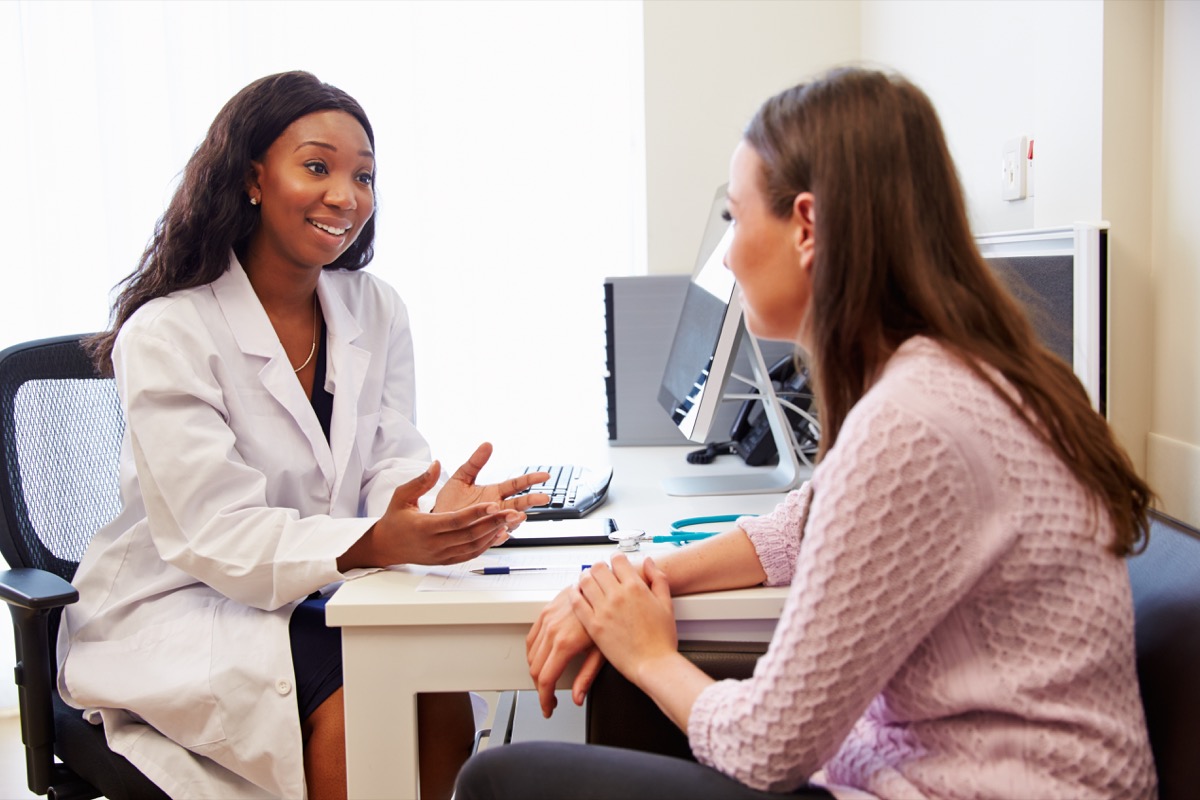 Your test results have come back, and you've got something that needs treating. Listen to your doctor's proposed course of action, and then be sure to ask what other options exist. You want to have the full array made clear, with pros and cons, before you make a big decision. The more invested you are in understanding what's happening with your body, the better your chances for working successfully with your physician.
The Rx: There are smart tips to more successfully communicate with your doctor. Bringing a family member or trusted friend who can help keep the conversation on track and takes some pressure off of you. Here are some other helpful recommendations to help make your time with your physician as beneficial as possible.
"What websites can I trust for medical information?"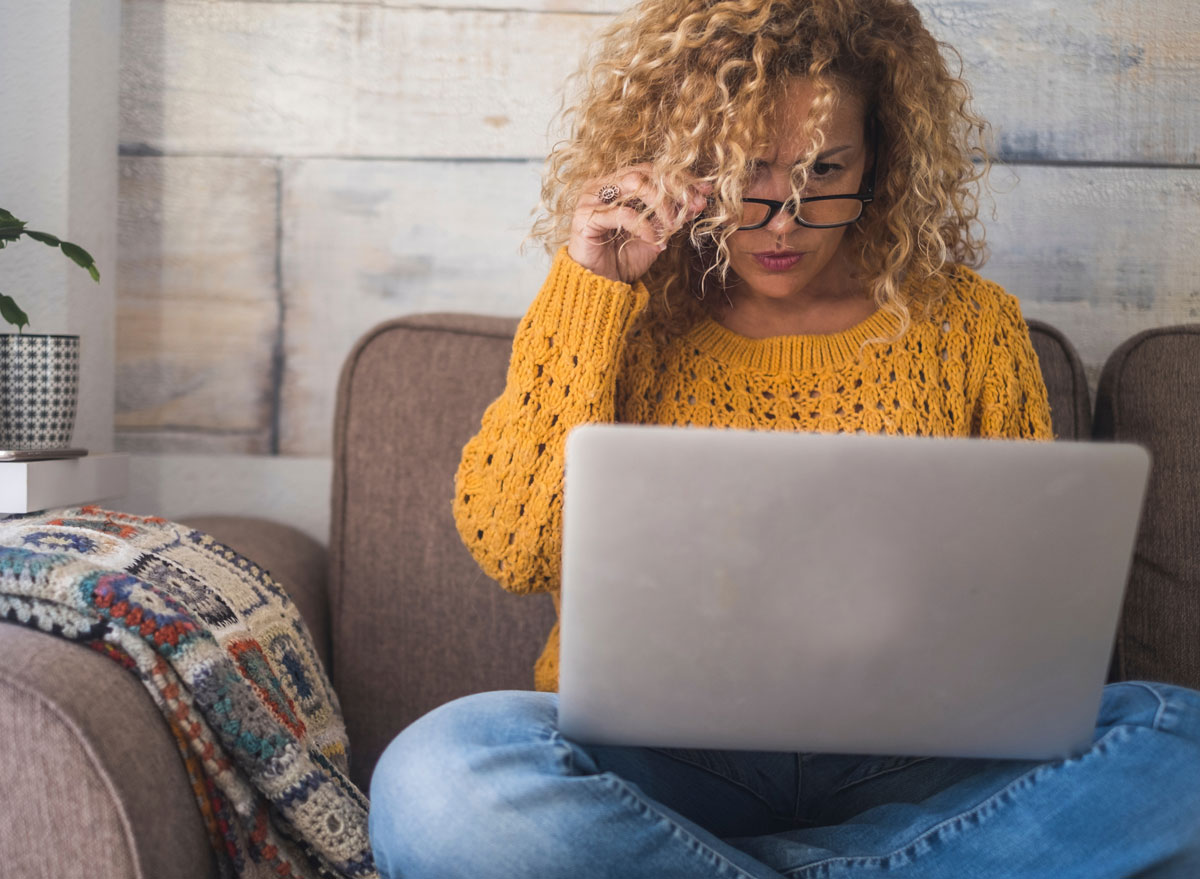 Squarespace democratized website design, which means your Uncle Vinnie could have a health blog (even though he's a tax attorney). Ask your doctor what websites she trusts, so that when you go hunting for more information, you are headed to reputable and trustworthy sources.
The Rx: Information is only useful if it's reliable. Some of our trusted sources include The Centers for Disease Control, The National Institutes of Health, The Mayo Clinic, Harvard Health and, of course, for nutrition advice, Eat This, Not That!
"What do you do for your personal health and wellness?"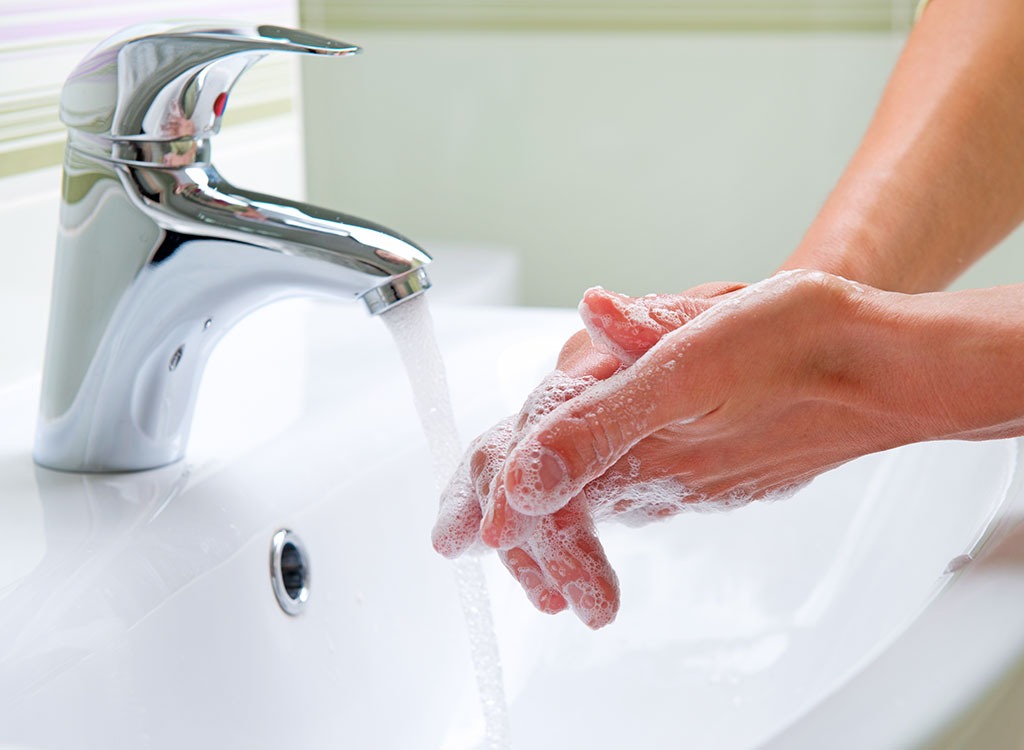 A doctor that practices what she preaches is more successful in getting their patients to walk the same path. Asking your physician about what they do to stay healthy can provide invaluable insight into ways you can adjust the choices you are making.6254a4d1642c605c54bf1cab17d50f1e
The Rx: Ever wonder how doctors and nurses stay healthy when surrounded by so many sick patients? They sing "Happy Birthday" twice when washing their hands!
RELATED: 19 Ways You're Ruining Your Body, Say Health Experts
"How many patients with my condition have you treated?"
Experience is vital when it comes to complex cardiac or cancer cases. You want a doctor that has seen your situation before and can assure you that they have the in-depth know-how required to treat you successfully. Confidence in your physician can make all the difference and will make you more apt to follow instructions and adhere to recommended courses of treatment. Ask about their success rate in treating someone with your situation. Ask for references, too.
The Rx: Also, turn to patient communities and connect with others that are going through the same thing, studies show that PatientsLikeMe communities offer an extensive range of benefits. You're not alone. Reach out and connect––ask about the best treatment experiences so that you can get the top care possible.
"Do I have nutritional deficiencies?"
Here's a chilling fact: if supplemental vitamins did not exist, 75 percent of women would likely be nutrient deficient. Women, in general, tend to be lacking in vitamin D and iron, which can lead to disorders like osteoporosis or anemia. Osteoporosis is far more common in women than men—in fact, of the 10 million Americans with osteoporosis, 8 million (yes, 80%!) are women. It's smart to proactively ask your doctor to test your levels across the board to see if you have any nutritional deficiencies.
The Rx: If you are vegan or vegetarian, make sure to have your vitamin B12 levels checked. You need this vital vitamin to produce red blood cells, nerves, DNA, and many other bodily functions. In short, plants don't make B12. The only foods that deliver it to your body are meat, eggs, poultry, and dairy products.
"Do I need a colonoscopy?"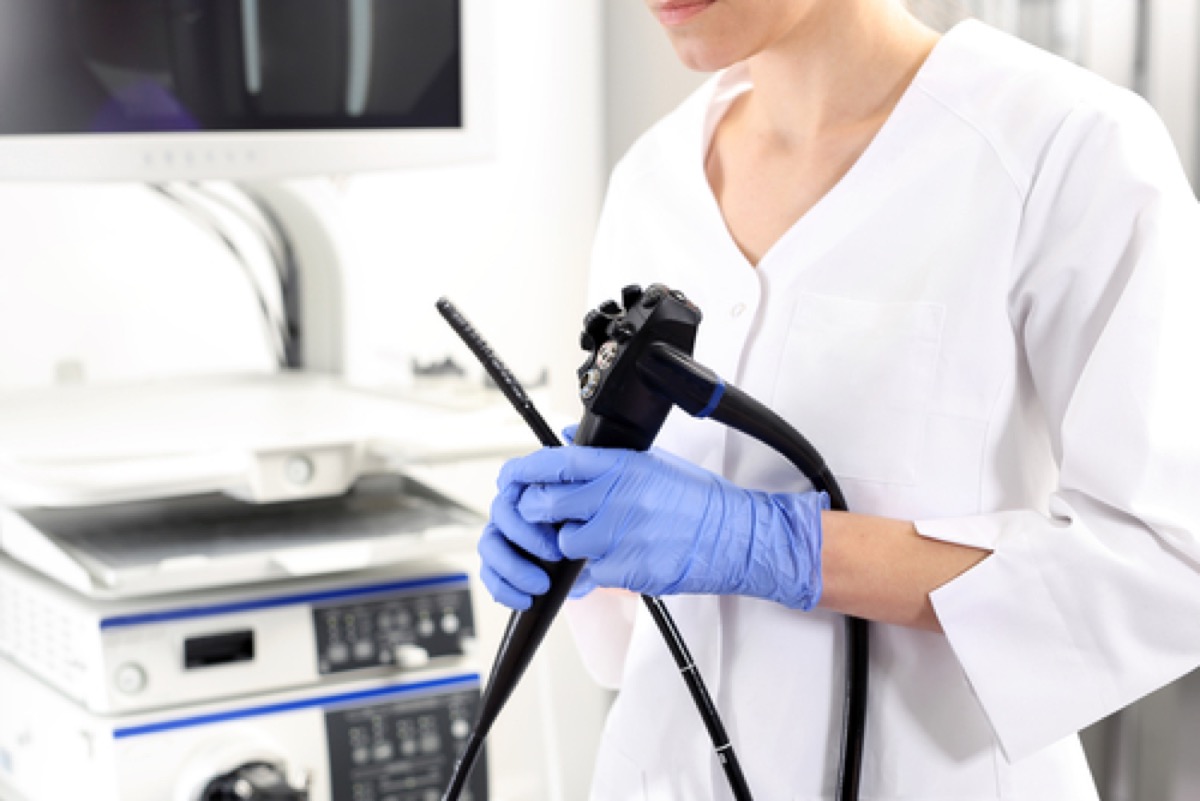 Colonoscopies are used to detect changes or abnormalities in your large intestine (a.k.a. colon) and rectum. If all adults 45 and older were screened for colorectal cancer (as recommended by the American Cancer Society), we could avoid thousands of deaths each year and prevent many people from ever getting the disease. If you have a family history of the disease, particularly a first-degree relative like a parent, sibling or child who's been diagnosed with colon cancer before turning 60, get a colonoscopy by age 40, or 10 years sooner than the youngest diagnosis within the family.
The Rx: About 85% of colorectal cancers can be prevented with colonoscopies, so make sure to schedule one with your doctor. Catching colon cancer early can save your life.
"What kind of sunscreen do you recommend?"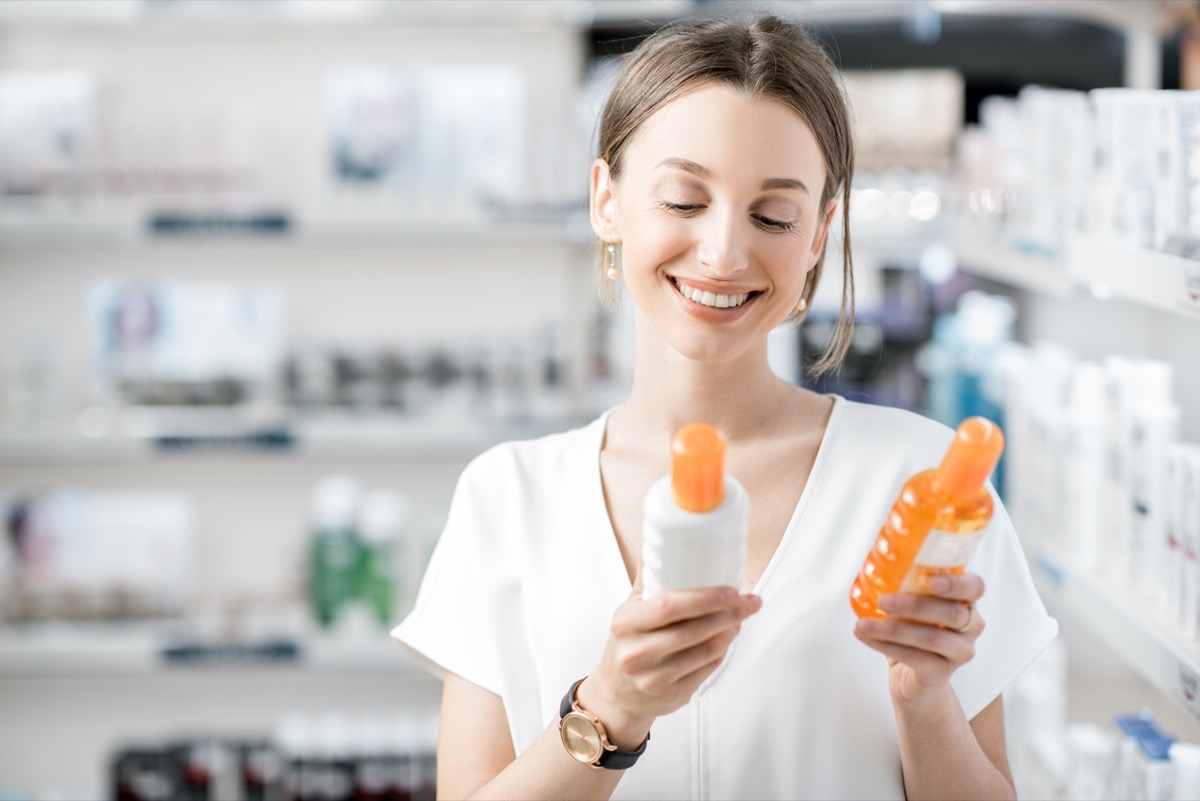 The SP in "SPF" stands for "smart person," which is what you are if you regularly slather on sun protection. Why? Because being fastidious about sun protection can decrease your risk of melanoma, the most deadly form of skin cancer, by up to 73%. And it's time to talk about sunscreen with your doctor because new research is bringing further questions about what's actually safe.
A study published in JAMA just last month found that some chemical sunscreens—oxybenzone, octocrylene, avobenzone, and ecamsule—are absorbed into the bloodstream, at levels that indicate, according to FDA guidelines, that further toxicology studies be done. Further investigation into whether these types of blood levels pose a cancer risk has been recommended as a next step by the FDA.
While scientists dig deeper, talk to your doctor about what the best options are for you. With so many new non-toxic mineral sunscreen formulations, new options abound—see what they think.
The Rx: If you're keeping it clean this summer, some non-toxic brands include Babo Botanicals, Beautycounter and All Good.
"What supplements would be good for me to take? Do you have a recommended brand?"
More than half of all Americans take one or more dietary supplements daily or on occasion, according to the NIH. But should you? The first thing to ask is if you need them in the first place. Ideally, you should get all your nutrients from the food you eat––but that may not be possible for all of us. Ask your doctor if you have any nutritional deficiencies so that you can have a comprehensive conversation about supplements.
The Rx: Focus first on your diet. Are there changes you can make that would pack a more nutrition-rich punch? Talk to your doctor about what they think, but if you want more information, consider seeing a nutritionist. Why? Doctors receive notoriously little nutrition training. 71 percent of medical schools provide less than the recommended 25 hours, according to the American Heart Association. For a digital resource, every food recommended by Eat This, Not That! is high in protein and healthy fats, and low in sugar and sodium.
RELATED: Signs You're Getting One of the "Most Deadly" Cancers.
"Any conflicts between my medications?"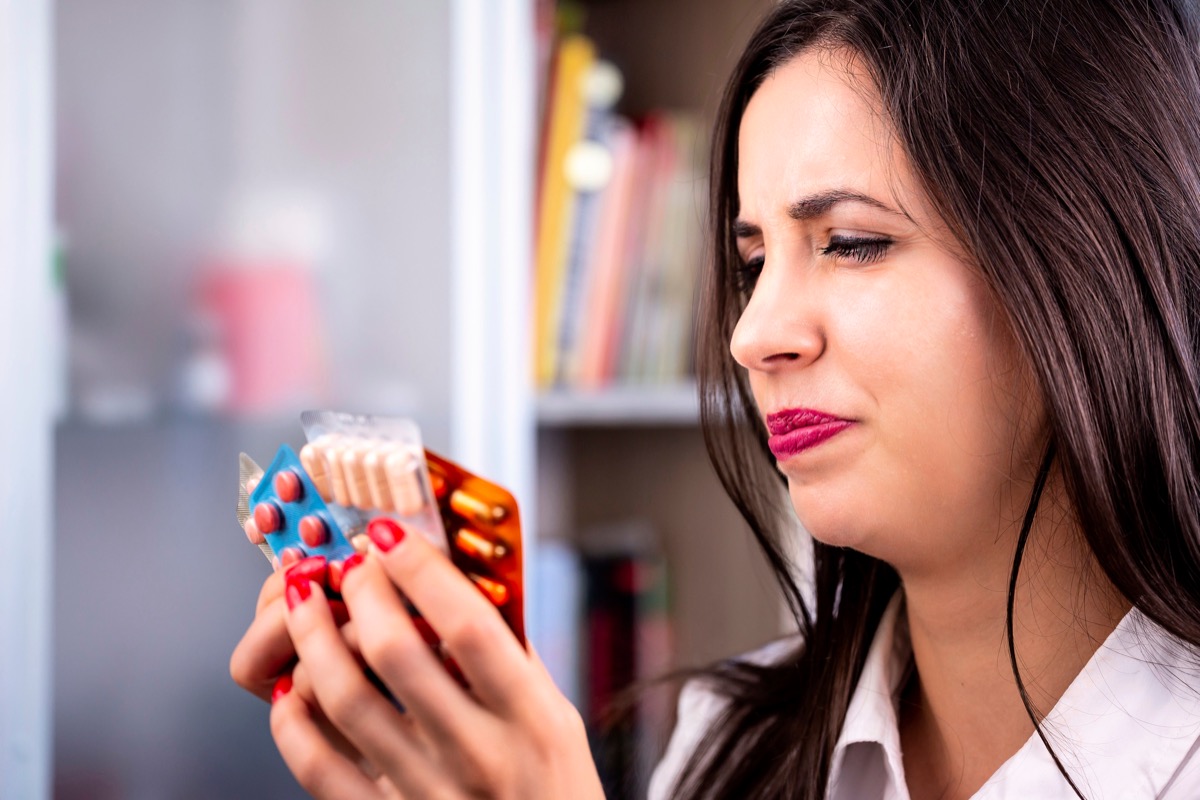 "It's a chemical reaction…" Madonna may have been singing about love, but her lyric also stands as a warning. Don't take chances on your medications having a potentially dangerous interaction with one another. Bring your full list of prescription, over-the-counter medications, and supplements and share it with your doc. Some medicines do not play well together.
The Rx: Avoid drug interactions by speaking candidly with your health care professional. He or she may recommend changes or adjust dosages.
"Can I reduce—or stop taking—my medications?"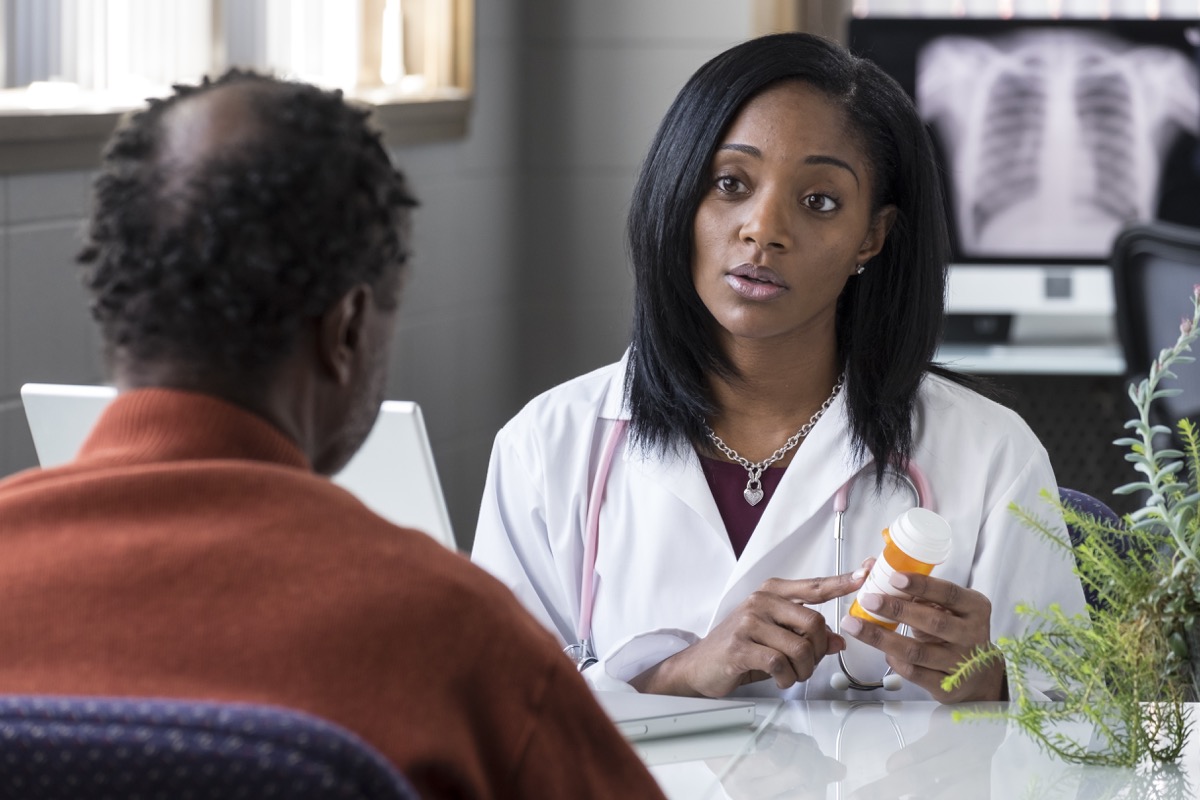 Less is more applies to medication as much as it does to over-accessorizing. You might be surprised to learn that your doctor may not be as gung-ho about a prescription drug as you might think. Next time you've got a visit, bring a full list of all medications (prescribed, over-the-counter, vitamins, herbs, etc.) and ask your doctor to re-evaluate the necessity of all the various medications you are taking. Even if your doctor advises you to continue a prescription, perhaps your dosage can be lowered. Also, ask if there are less expensive alternatives if the current medicines you are taking are costing you a pretty penny.
The Rx: One major no-no: Do not stop taking a prescription medication without first speaking with your doctor. Certain medications—like ones for blood pressure or depression—are particularly dangerous to stop taking abruptly.
"Are there any other questions you think I should ask?"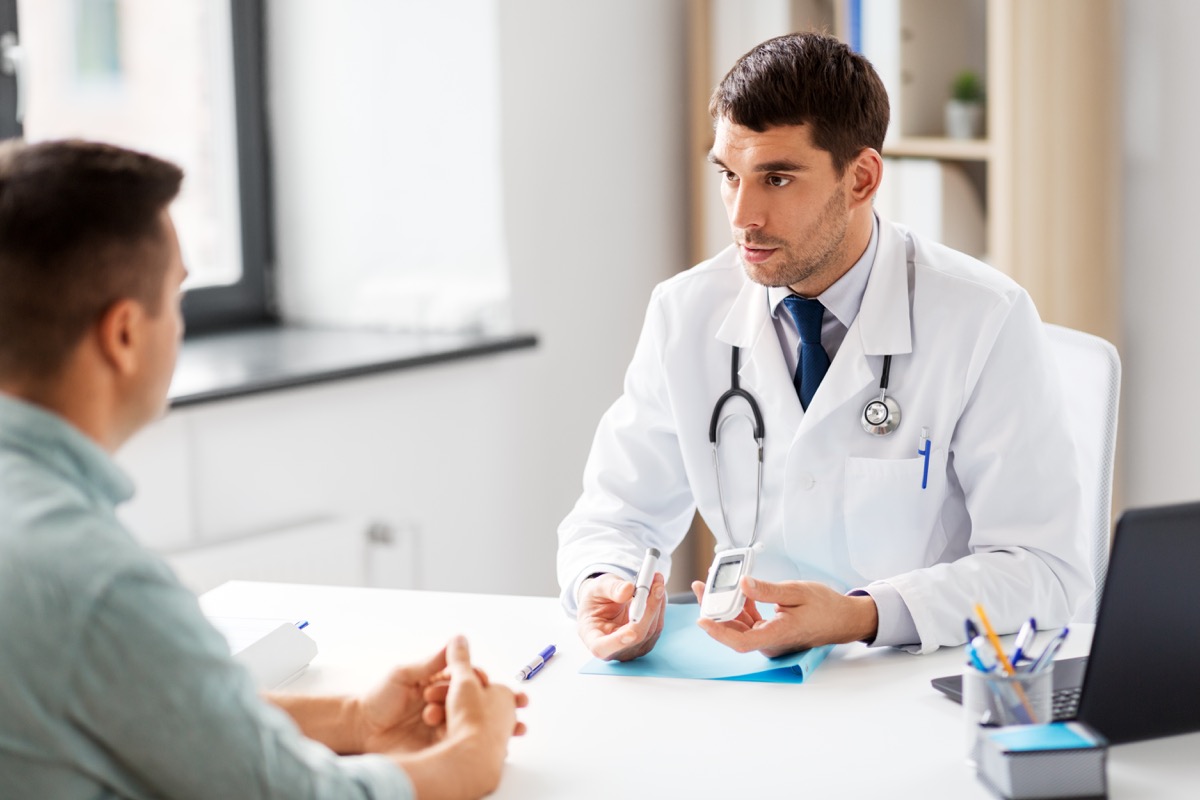 This can be an incredibly helpful way to have your doctor reflect on what they might want to ask if they were in your shoes.
The Rx: Want to dig deep? This resource will help you get the most out of your doctor visit with comprehensive recommended questions that covers almost any health condition.
RELATED: The #1 Cause of Diabetes, According to Science
"When should I come to see you again?"
You may be ready to leave––but don't until you make a plan for when you should come back. Be proactive about your wellbeing, book that appointment before you head out the door. Not all risk factors are plain to see. The nom de guerre of high blood pressure? "The Silent Killer." With virtually no symptoms, but the ability to cause permanent damage and raise your risk of heart disease, the value of a check-up becomes more tangible. According to the American College of Cardiology, nearly 50 percent of those that died of a heart attack in 2008 had zero symptoms of heart disease.
The Rx: Women tend to be more engaged with their health and are more likely to make that follow-up appointment than men. When it comes to primary care, the consultation rate is 32% lower in men than in women. Men––we recommend you follow the women here.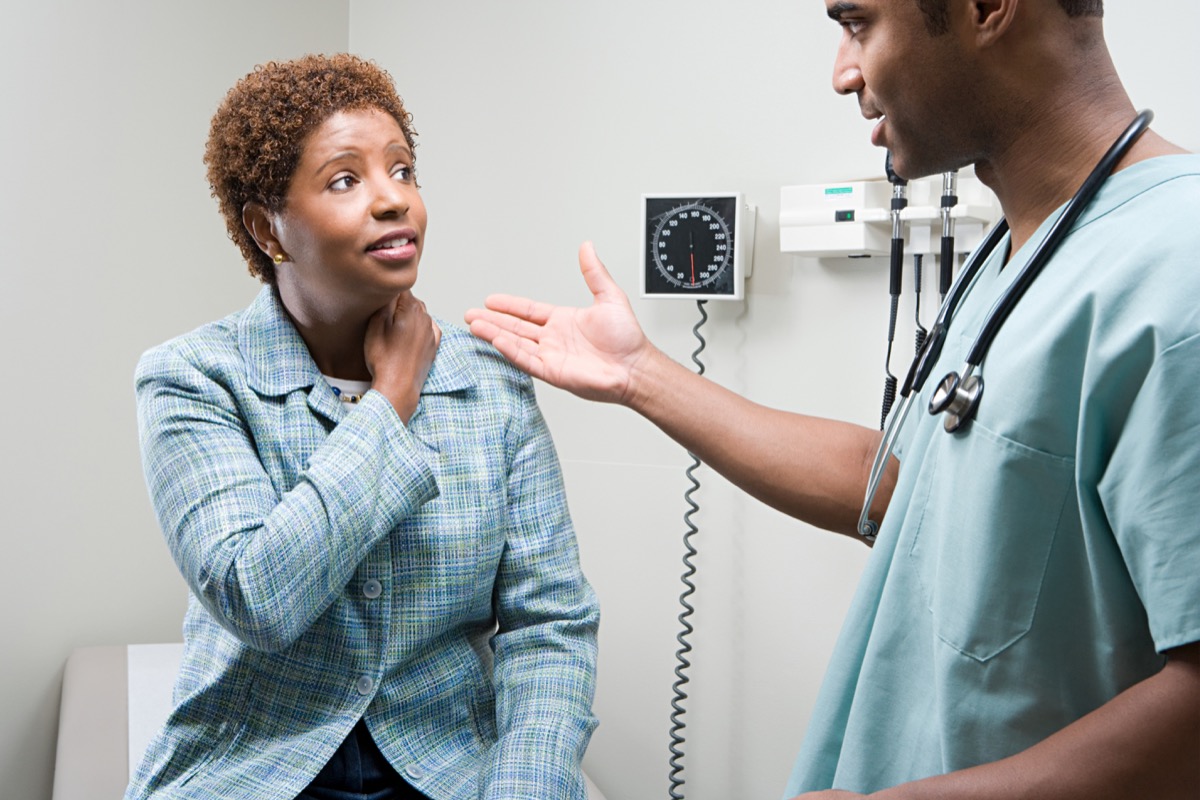 Come prepared with questions. Leave prepared with a plan of action. "What's next" opens the discussion to crafting a blueprint for you to become better. You want to leave your doctor's office with a roadmap for what you need to do, be aware of, work on, goals to achieve before you return for your next visit. For every condition that you have, you want to know what's next in your treatment plan, what symptoms to watch out for, and which side effects to medication might be concerning.
The Rx: Also ask what your doctor will be doing next—is there a referral to a specialist? Do they need to connect with another doctor of yours to get test results? Making sure you know what they will do next keeps you both in step with one another, and will help you stay as healthy as possible. And to get through life at your healthiest, don't miss: This Supplement Can Raise Your Cancer Risk, Experts Say.