This Egg Company Just Recalled 206 Million Eggs—Are You Affected?
Following the eggy scare, an expert weighs in on how to avoid salmonella contamination in your own home.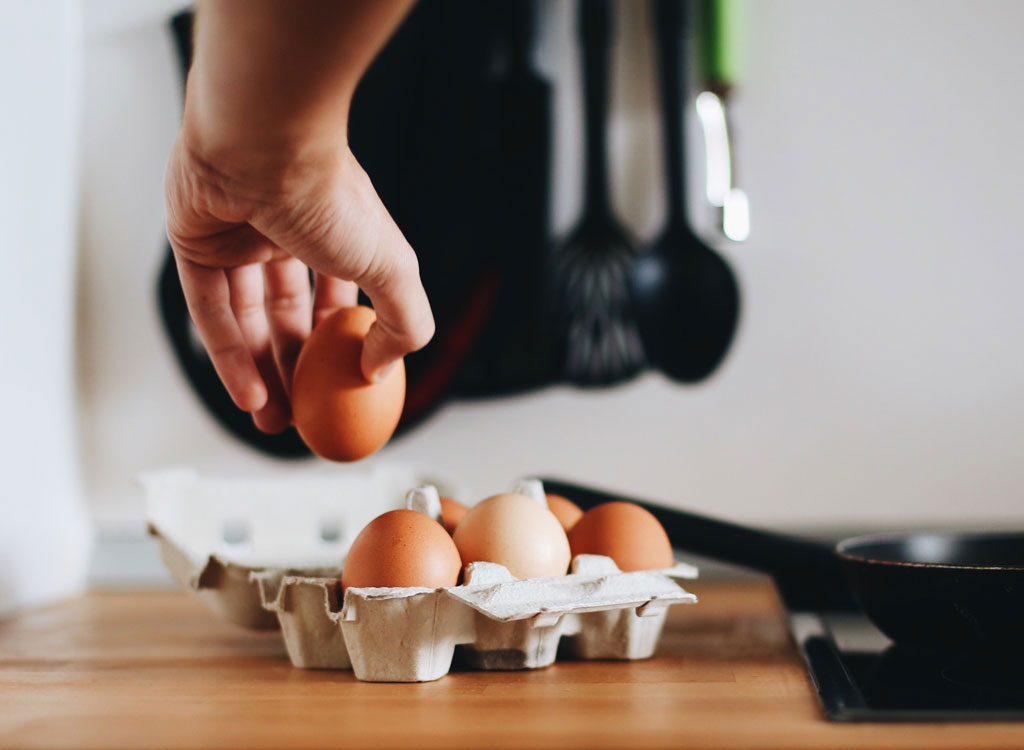 If you're one of the many people who eat eggs for breakfast every day, you might want to consider a different source of morning protein this week.
Rose Acre Farms in Hyde, North Carolina is voluntarily recalling more than 206 million eggs for potentially containing Salmonella Braenderup, according to the FDA. The farm, which produces 2.3 million eggs every day and is home to 3 million laying hens, distributes to restaurants and stores across the US.
The FDA reports that there have already been 22 reported cases of illness so far in states on the East Coast including Colorado, Florida, New Jersey, New York, North Carolina, Pennsylvania, South Carolina, Virginia, and West Virginia.
This is the largest egg recall since 2010, and the warning includes about a dozen grocery stores and a Waffle House. The infected eggs were delivered to supermarkets and restaurants like Food Lion and Wal-Mart, so it may be wise to avoid ordering an omelet at brunch this weekend.
Why Salmonella is so Dangerous
Salmonella can cause uncomfortable symptoms such as fever, diarrhea, nausea, vomiting and abdominal pain. In infants and those with a weakened immune system, it could also result in severe infection or even death.
According to the Egg Safety Center, the bacteria can exist on the shell of an uncracked egg or within the egg in the yolk and white. Typically, eggs are washed before being distributed to avoid the spread of bacteria, but the official recall statement did not specify whether the infections came from the shell or the egg itself.
Since only 22 cases have been reported and most of the eggs have now been pulled from shelves, you don't need to avoid eggs for the next month. Just be wary for of the brand and date on your carton, and make sure you cross-reference with the FDA's official list of potentially infected eggs before you buy.
How to Avoid Salmonella
"Eggs are safe when you cook and handle them properly. They need to be refrigerated at 40°F or colder at all times," Dr. Joseph Galati, MD, FACG, FAASLD, of the Liver Specialists of Texas tells us. "Never buy or used cracked or dirty eggs. In most instances, well-cooked eggs, or dishes that have eggs in it, will kill the salmonella and avoid infection. Equally important, is making sure that you wash your hands anytime you come in contact with raw eggs, and this includes utensils and cutting boards. Hot soapy water should do the job."6254a4d1642c605c54bf1cab17d50f1e
If you insist on swearing them off for the time being, don't let it ruin the most important meal of the day. Try one of these 15 Best High-Protein Breakfasts That Aren't Eggs.