This Devastating Bankruptcy May Cause a Shortage of Your Favorite Beer
One of America's most influential beer importers is heading into liquidation.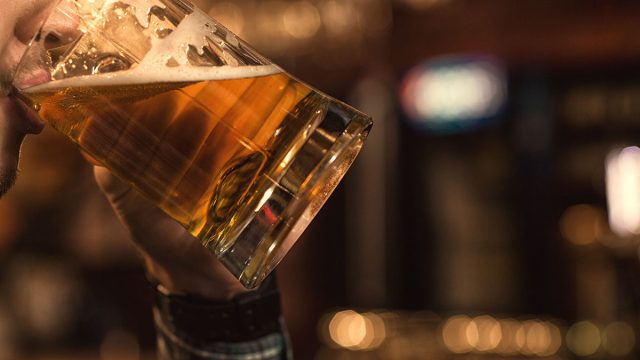 Beverage companies are being hit hard by a national aluminum can shortage—and that's not the only reason why the beer scene in the U.S. may soon be impacted by shortages of popular brands. In a blow to stateside beer enthusiasts, Shelton Brothers, a company considered to be one of America's most influential beer importers, announced this week that it will be permanently shutting down.
The 24-year-old importer of European beer is being "forced into liquidation" amid insurmountable debt, according to Good Beer Hunting, and will likely have all of its assets seized by Berkshire Bank. Co-founder Dan Shelton was quoted as saying, "Basically, they have rights to every last paper clip that belongs to Shelton Brothers." (Related: 9 Restaurant Chains That Closed Hundreds of Locations This Summer.)
The Massachusetts-based company, which was founded by Shelton and his two brothers in 1996, imported beers from more than 150 of the world's best breweries. Its portfolio includes distinguished Belgian beer brands, such as Cantillon, De La Senne, Drie Fonteinen, and Fantôme, plus hundreds of other reputable names across the globe. The company was also a distribution partner of American breweries, cideries, and meaderies, including Anchorage Brewing Company, Jolly Pumpkin Artisan Ales, and Saint Somewhere.
This is devastating news for American craft beer drinkers, who have relied on Shelton Brothers to introduce them to some of the best beers Europe has to offer—as well as South America, Asia, Australia, and New Zealand to a lesser extent. The company's authority on the beer scene was undeniable. Its annual event known as "The Festival" was routinely attended by some of the biggest breweries and beer connoisseurs in the world.
"If Shelton imports your brewery, there is a perceived seal of approval," craft beer expert Will Cleveland wrote in Rochester Democrat and Chronicle.  "You can almost universally guarantee that the beer is world-class if it is in Shelton's portfolio."
The business has already let go of 25 staff members in preparation for the looming seizure of its assets, which includes its stock of beer and wine. It's currently unclear whether another company will take over importing any of the hundreds of brands in Shelton's portfolio. While the co-founders noted they'd like to have a say in the matter, their ability to influence the bank's decision-making process is unknown.
"We're trying to get them to sell it to people who will treat it right, buy the assets—the beer we have in the warehouse—and continue the business," Dan Shelton told Good Beer Hunting.
Don't forget to sign up for our newsletter to get the latest restaurant news delivered straight to your inbox.
Mura is a Deputy Editor leading ETNT's coverage of America's favorite fast foods and restaurant chains.
Read more