Here's What You Need to Know About the Starbucks Iced Coffee Lawsuit
We've all received drinks from Starbucks that we were less than satisfied with. Most of us probably drank them anyway. Some of us may have asked for new cups. And then there was the Chicago woman who sued the coffee giant because she was dissatisfied with her brew.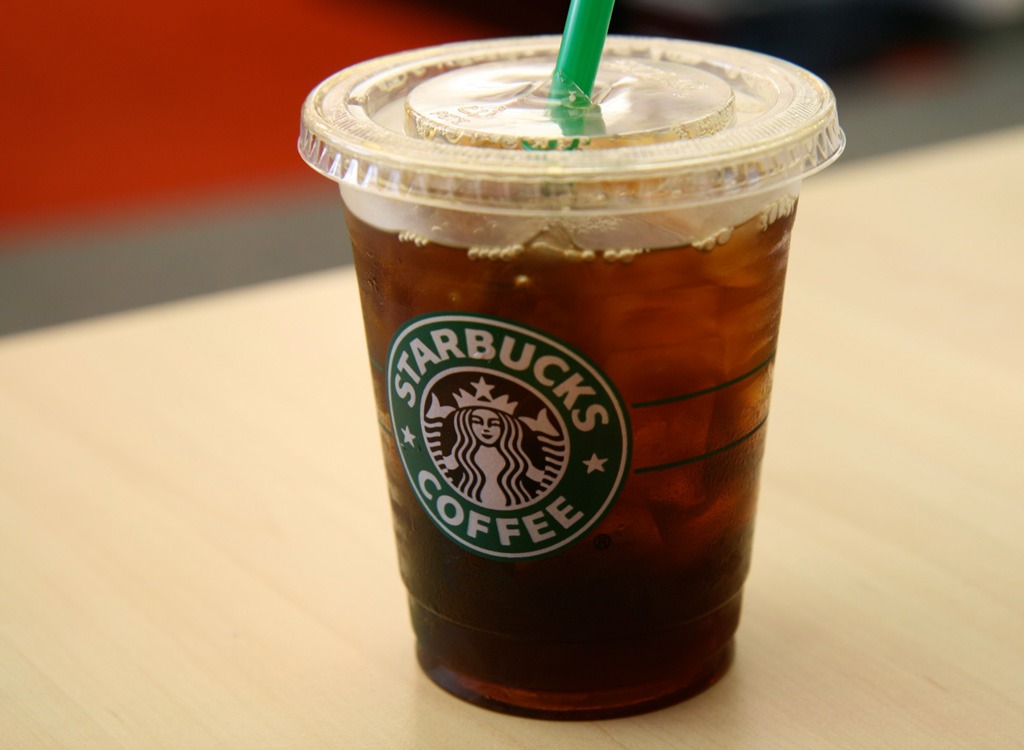 Here at Eat This, Not That!, we're big fans of coffee. And that's because it perks you up, helps reduce anxiety, and can even extend your life. But we think we found someone who takes their java a bit too seriously: Stacy Pincus. The Chicago-native is suing Starbucks for a whopping $5 million, claiming that the company misrepresents the amount of fluid in their iced drinks by filling almost half of each cup with ice. (You know, the stuff that makes it an iced beverage.)
Here's the deal: Starbucks offers four famously-named drink sizes: Tall, Grande, Venti, and Trenta, which hold 12, 16, 24, and 30 fluid ounces, respectively. The cold drink cups have three black lines on the outside that act as fill lines for baristas. The rest of the cup is typically filled with ice. The lawsuit states that when liquid is poured to the top line for each size, customers are only getting around half of the advertised amount while the rest is merely frozen water. "In the iced coffee example, a Starbucks customer who orders and pays for a Venti iced coffee, expecting to receive 24 fluid ounces of iced coffee based on Starbucks' advertising and marketing, will instead receive only about 14 fluid ounces of iced coffee," the 29-page complaint states. The complaint also points out that although hot drinks have more fluid in them than the cold ones do, Starbucks charges customers more for cold beverages, making them unfairly more profitable. Legit point, Pincus.6254a4d1642c605c54bf1cab17d50f1e
Since the lawsuit seeks class-action status, Pincus intends to represent all customers who have purchased a cold drink from Starbucks in the last 10 years. The accusations made against Starbucks include a breach of express warranty, negligent misrepresentation, unjust enrichment, and fraud.
A Starbucks spokesperson, however, said that the suit is "without merit" because "customers understand and expect that ice is an essential component of any 'iced' beverage," and that they're always happy to remake a drink if a customer is not satisfied. Fair argument, Starbucks. While we can definitely sympathize with someone who just wants more coffee, it might be a bit less of a hassle to simply size up if you want more java in your cup. Heck, you could even make the perfect iced coffee at home and skip the entire ordeal altogether!