37 States Where COVID Cases are Rising
New data from Johns Hopkins shows a troubling rise across America.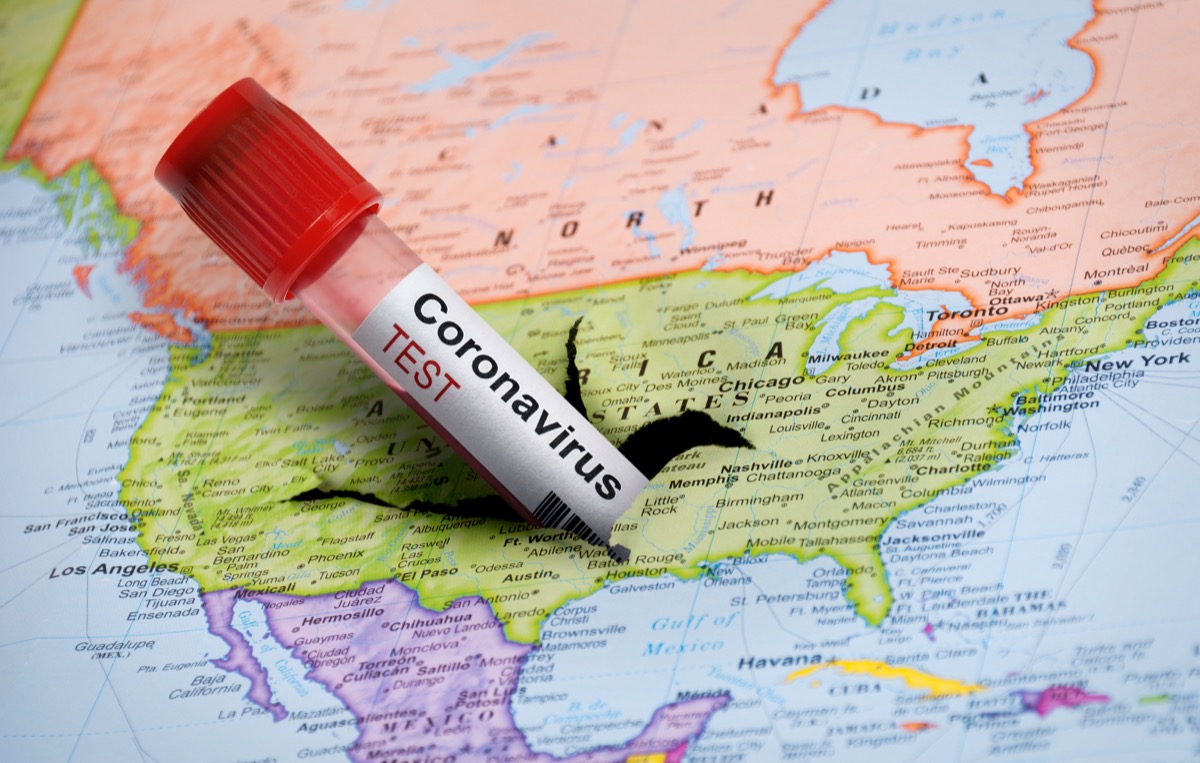 Despite rosy predictions from certain circles, COVID-19 infection rates are going in the wrong direction. "Daily US coronavirus cases have been ticking up recently, a trend medical experts have said they won't want to see as a potentially complicated flu season approaches," reports CNN. "New daily cases averaged about 39,700 over a week as of Thursday. That average has risen the past few days, to 13% higher than the week before, data from Johns Hopkins University show. This comes after weeks of decline from a summer surge." Johns Hopkins defines "daily new cases" as a "7-day moving average—a day-over-day increase in cases" and the "positivity rate" is the daily % positive. Read on to see which states made the list, and to protect your health and the health of others, don't miss these Sure Signs You've Already Had Coronavirus.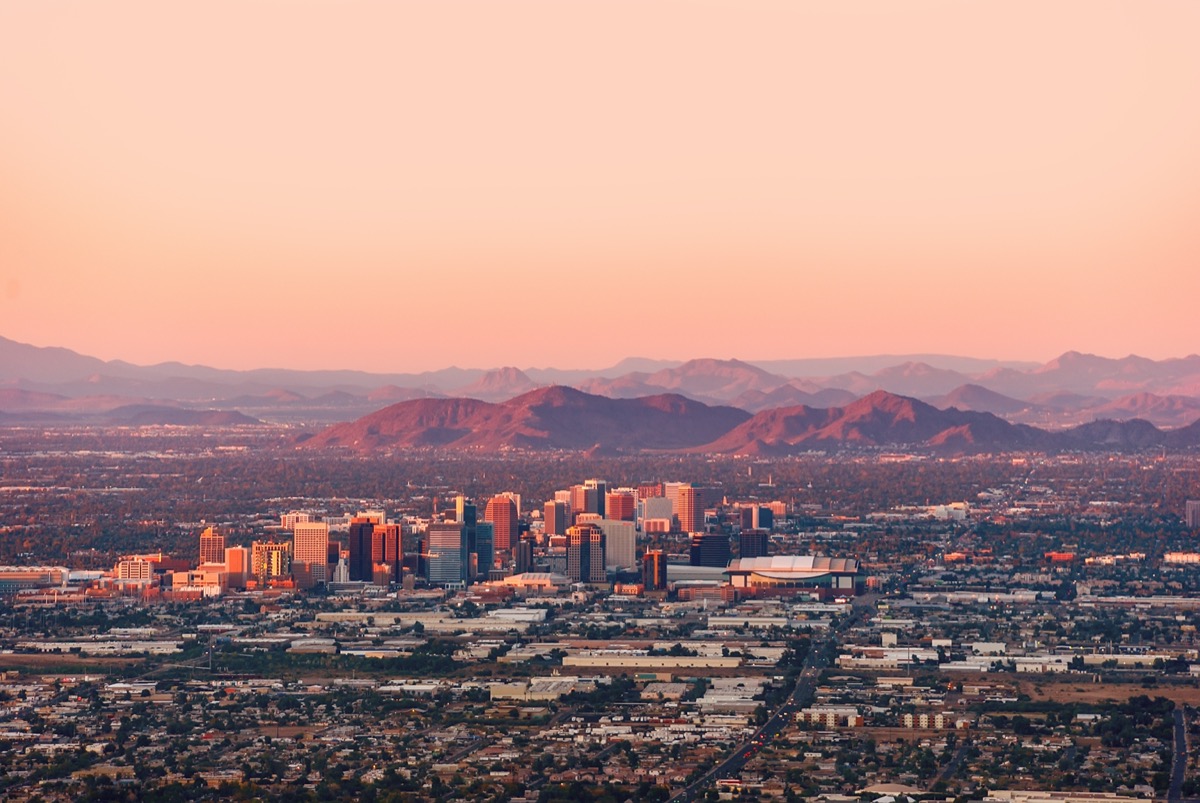 1,753 new daily cases
5.8% positivity rate 
Cases on the rise in Arizona, partially due to schools being back in session. After a surge of cases amounting to a total of 1,408 positive coronavirus tests since July 31, The University of Arizona announced it was urging students to partake in a 14-day "shelter-in-place" effort to mitigate the spread. According to the school's president Robert Robbins, this is a "last ditch effort" before "we have to make some really drastic changes to how we're dealing with this blatant disregard for public health measures," he wrote to students. "I am telling you that I'm short of saying I'm mad as hell and I'm not going to take it anymore, because there's only certain things that I can do," Robbins said. "But this is part of being a good member of society, to take into account the health of others, not just your individual health and not just your individual desire to go out and have a good time and party."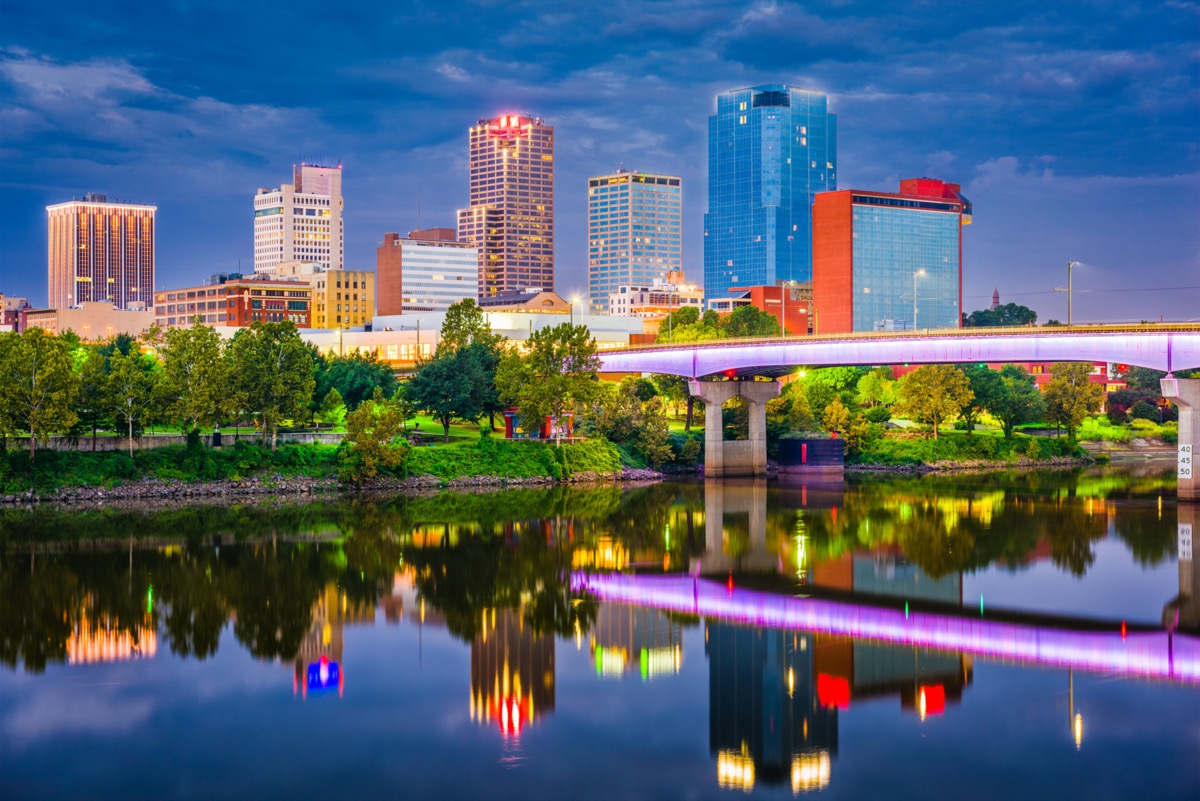 992 new daily cases
9.1% positivity rate
During a recent interview with Bloomberg, Dr. Anthony Fauci warned a number of states—including Arkansas—that they were at risk for surging post-Labor Day weekend. His prediction was spot on. "Those states are starting to see an increase in the percent positive of their testing; that is generally predictive that there's going to be a problem," he said. Gov. Asa Hutchinson admitted during a briefing this week that the state had broken a record for new cases within a 24-hour period. "This is something that I actually expected, when you have a number of lower days, that you're going to have a spike at one point. You don't want it to be that high," he said during a briefing last week at the University of Arkansas Community College at Rich Mountain in Mena, revealing that up to 13% of positive tests coming from colleges and universities.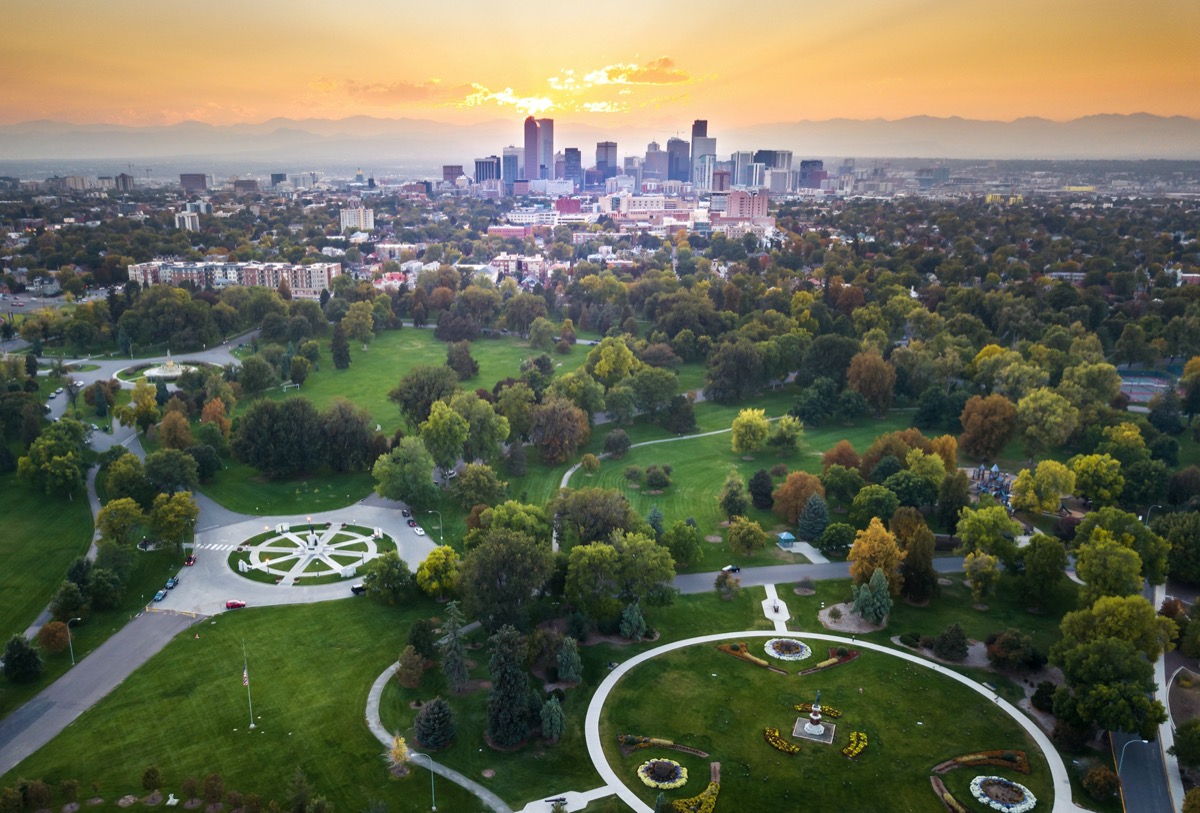 459 new daily cases
3.7% positivity rate
Colorado state epidemiologist Dr. Rachel Herlihy revealed this week that there have been "very substantial increases" in cases among people 18 to 22 years old—namely college students failing to social distance. "We could be entering into a growth phase of cases," she warned, per the Colorado Sun. For example, 76% of the 663 newly confirmed cases in Boulder County, 663 were associated with Colorado University Boulder students.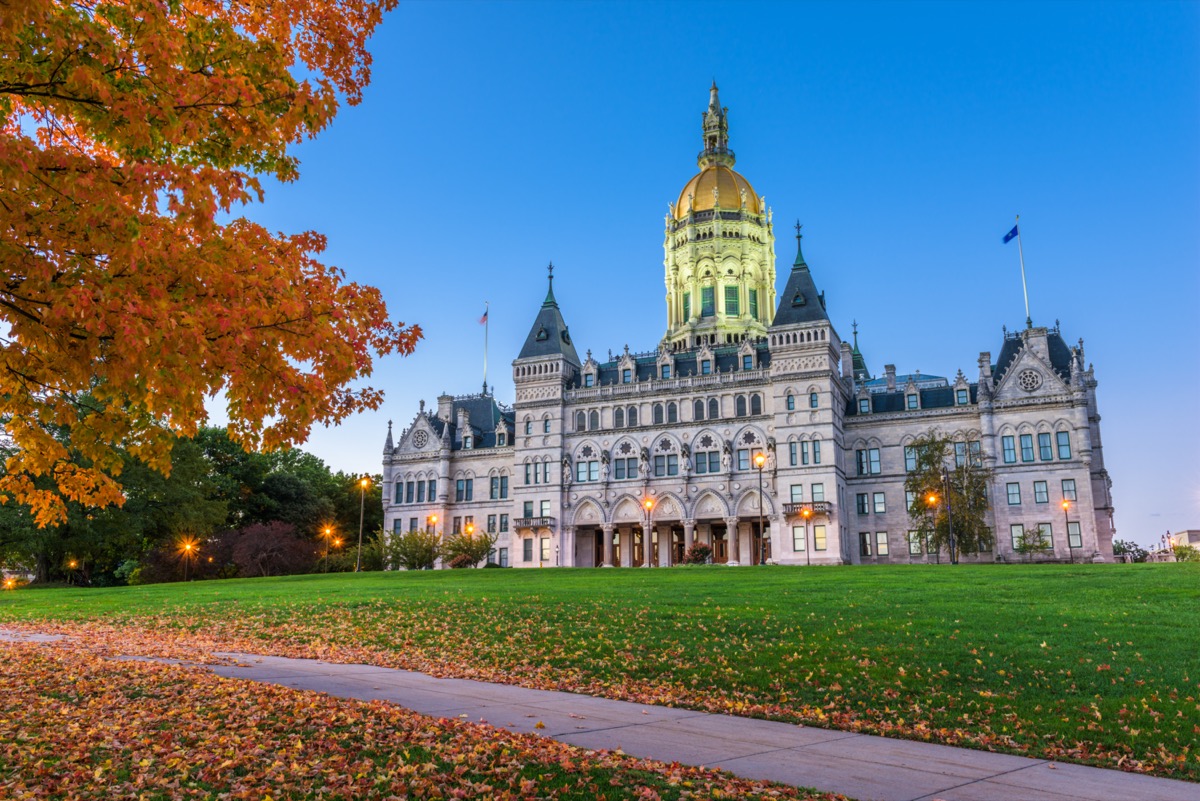 220 new daily cases
1.3% positivity rate 
On Tuesday the Hartford Courant reported that coronavirus hospitalizations are at the highest level in nearly two months, with their average daily cases on the rise as well. During a news conference on Thursday, Gov. Ned Lamont called the rising positivity rate in Connecticut "concerning."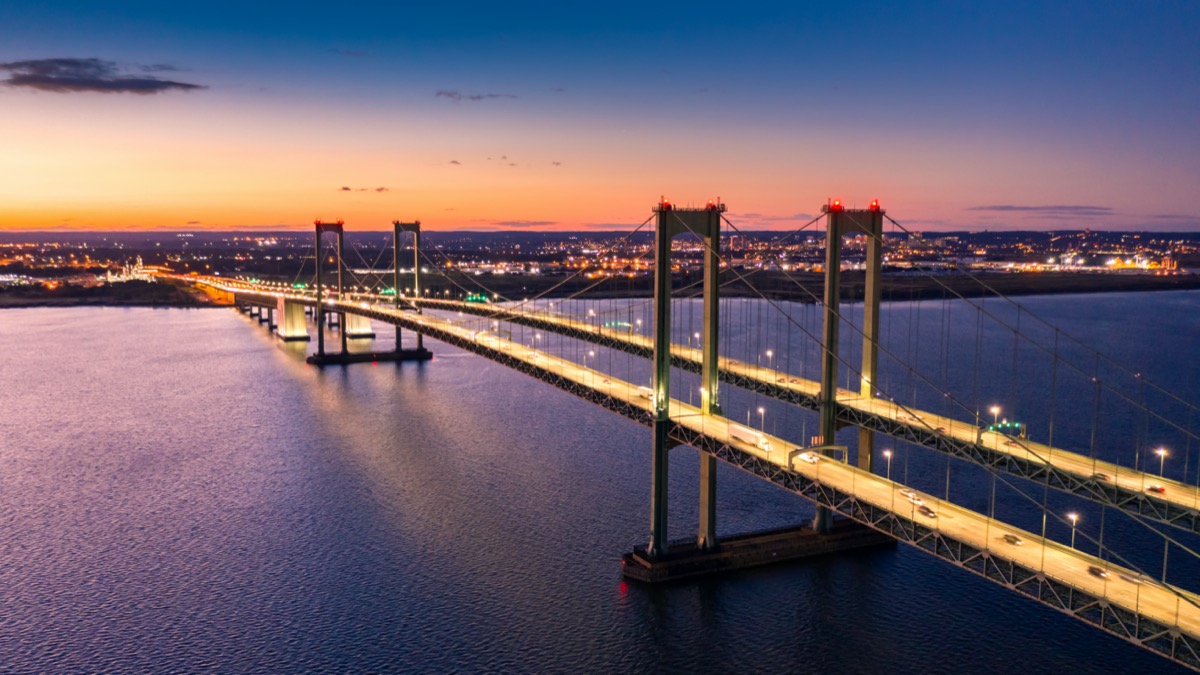 84 new daily cases
8.1% positivity rate
Delaware is experiencing their highest positivity rate since mid-July, which state health officials believe is due to college students. "We really need to do a better job," Gov. John Carney said at his weekly press briefing, per Delaware Online. "It's a young adult crowd, it ought to be a responsible crowd. It's a lot of folks that are in our colleges and universities that need to be more attentive to following the rules and protecting one another, frankly."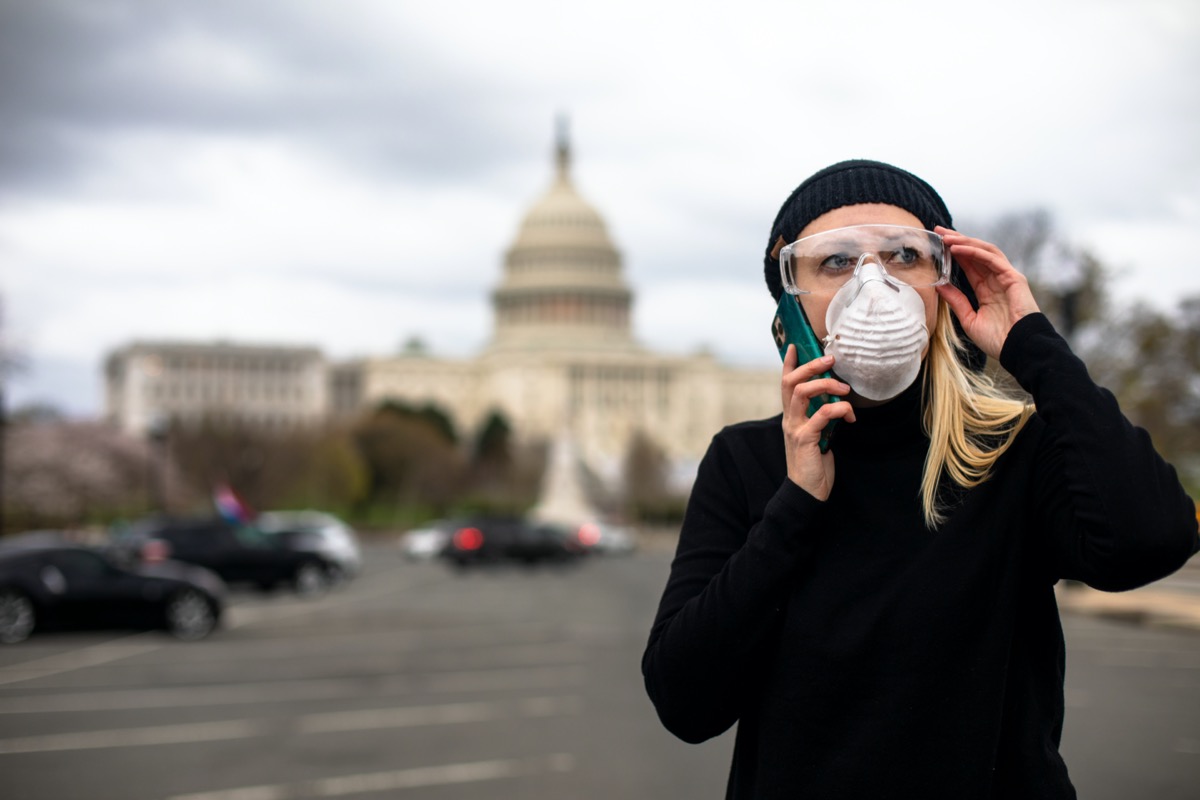 47 new daily cases new
1.7% positivity rate 
While cases in the District of Columbia are on the rise possibly due to inefficient contact tracing, per The Washington Post, Mayor Muriel E. Bowser isn't too worried. "The virus has underperformed in this city because of willingness of people to adhere to the public health guidance, so we are grateful for that," Bowser said. "We have been able to moderately contain the spread of the virus, but it's still circulating, it's still out there, people are still getting the virus, and people are still dying."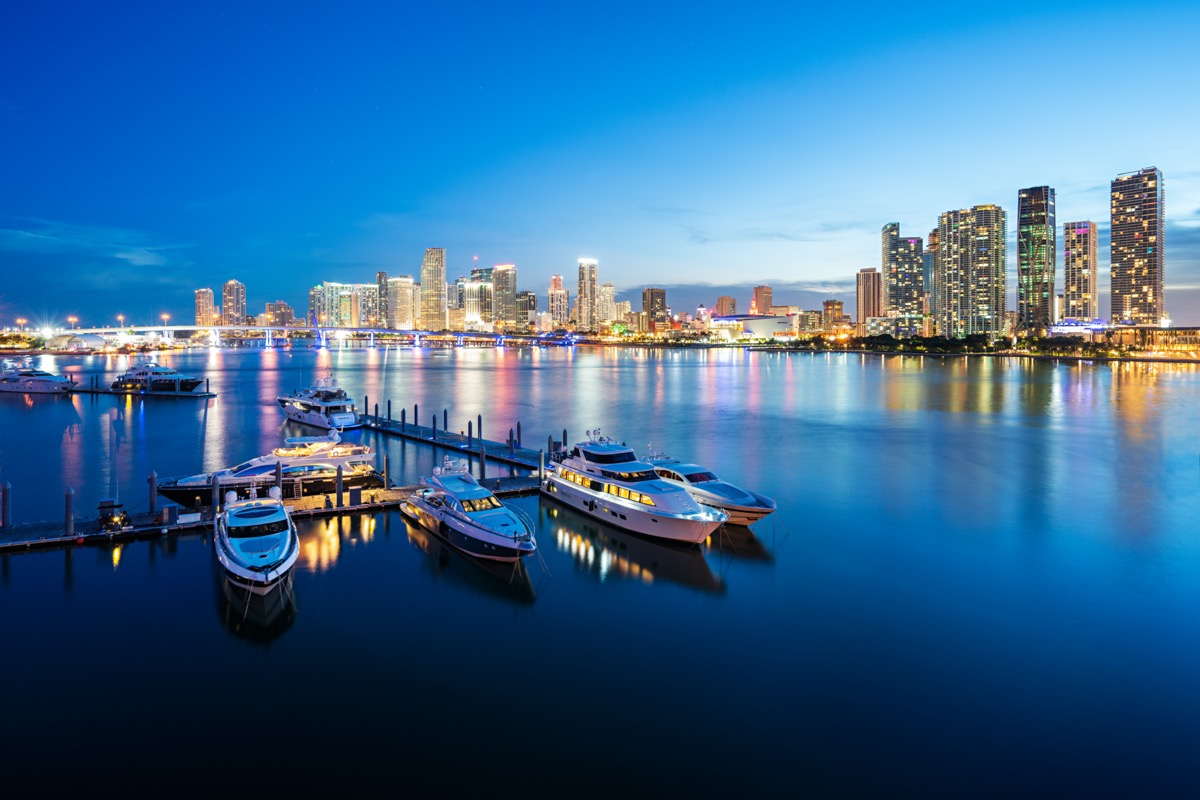 3,255 new daily cases
12.3% positivity rate 
Cases in Florida have been spiking since the reopening of schools about a month ago, with the number of children under 18 statewide who have tested positive for the virus jumping up by 26%, per CNN.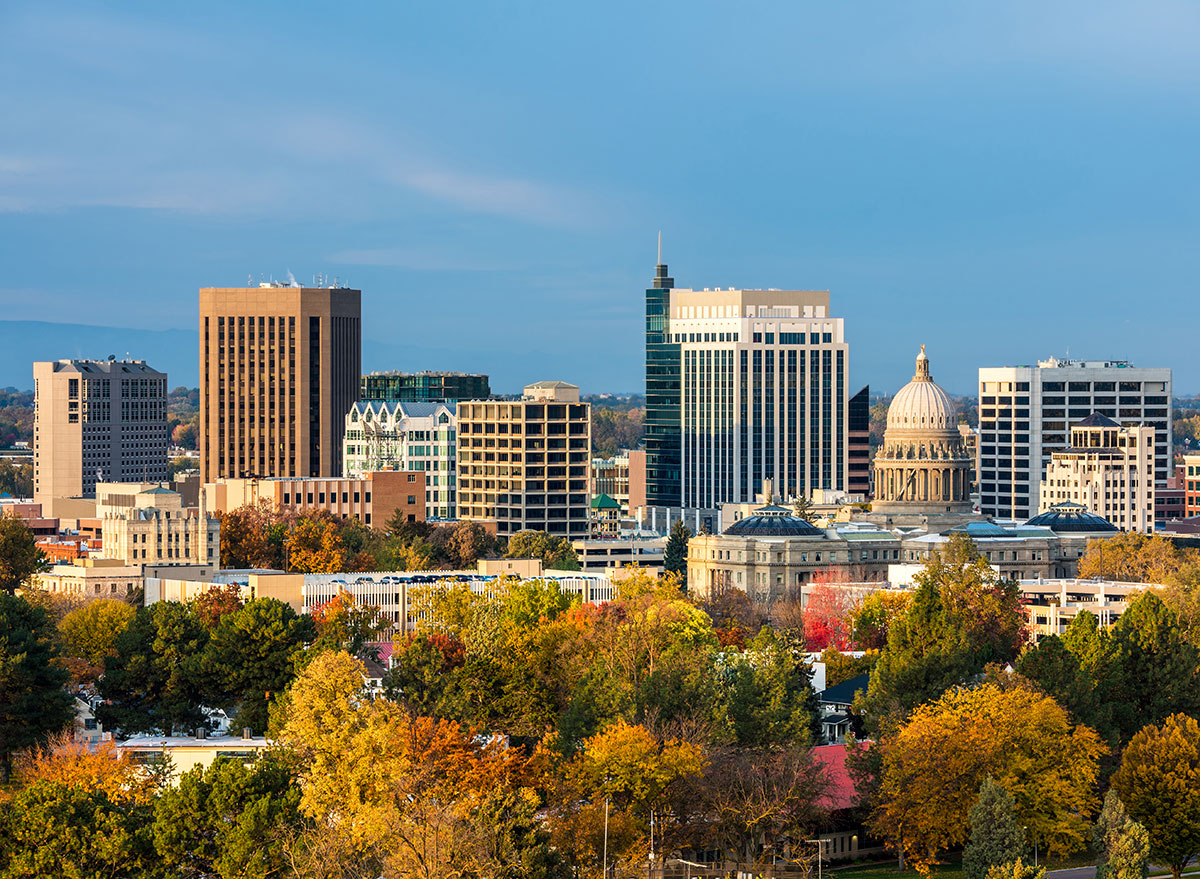 396 new daily cases
15.9% positivity rate 
Idaho has been stalled in phase 4 for several weeks now, as their number of infections remains steady, but slightly increasing. "As we approach the fall, opportunity for community spread will increase. Dropping temperatures will drive people indoors where people will be sharing physical space and more transmissible moments can occur," Governor Brad Little explained at a press conference early in the month.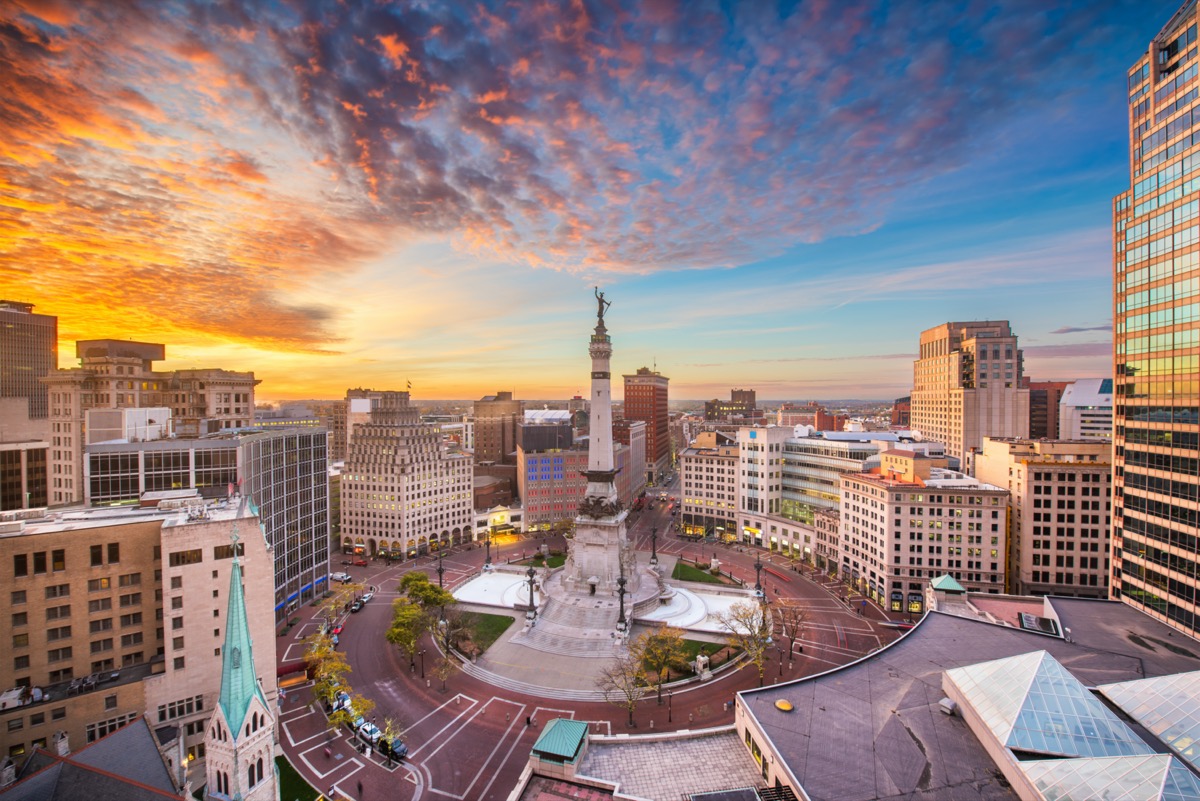 837 average new daily cases
6.1% rate 
Indiana is experiencing a slight uptick of cases. However, Gov. Eric Holcomb feels like the state is heading in the right direction—thanks to the population adhering to mask mandates. "I don't want that lost on anyone, that what we're doing is working," Holcomb said during a press conference. "And it's allowing us to not just stay open and continue to reopen but to continue to do it in a safe way."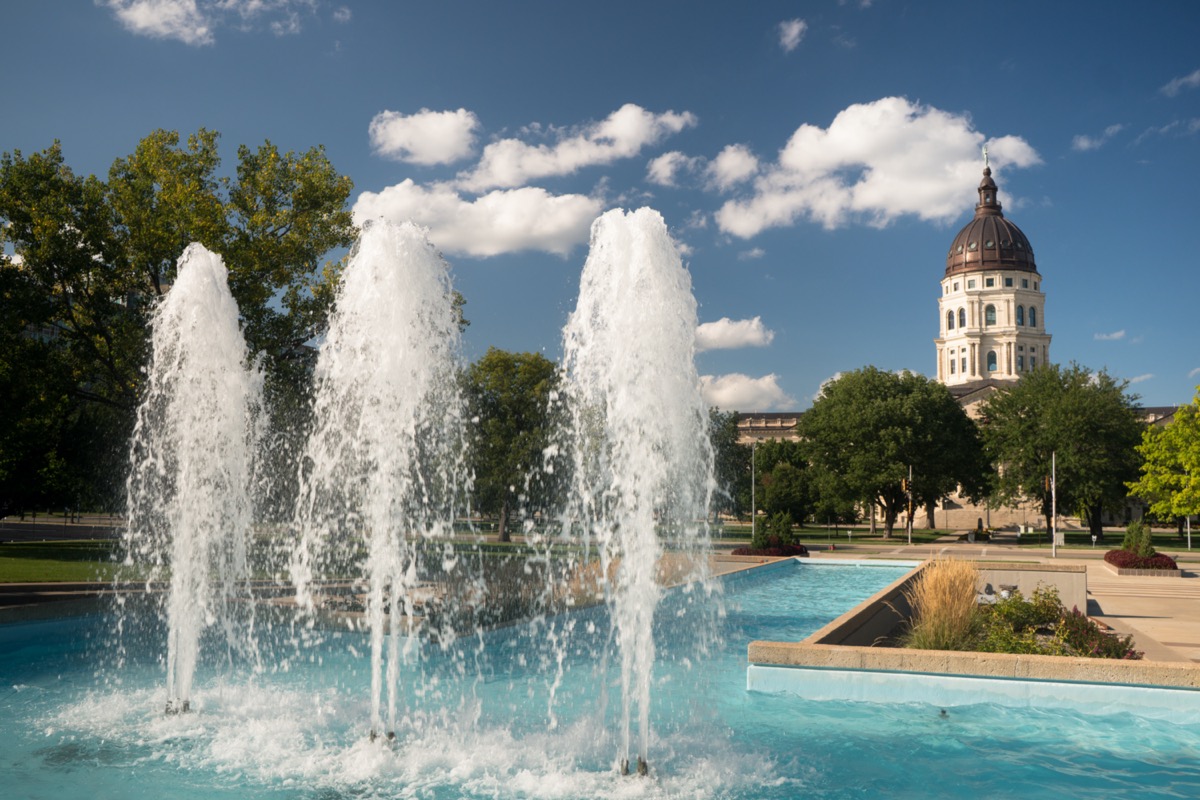 444 new daily cases
15.2% positivity rate 
"As we come off a holiday weekend, as our children return to school, as sports practices resume and students flood back to college campuses, I fear we will continue to see these large outbreaks," Governor Laura Kelly said this week during a COVID press conference in response to a number of virus outbreaks in the state. 
606 new daily cases
3% positivity rate 
Kentucky Governor Andy Beshear recently likened the state's struggle with coronavirus to the Korean and Vietnam wars, pointing out they will likely lose more to the virus than were lost in battle. "Both of those conflicts raged on for years and required deep sacrifice," the governor said. "We're still only six months into fighting this battle, but it is clear this is the fight of our lifetimes. Now, as Americans, as Kentuckians, it is our time to fulfill our patriotic duty to protect one another," he said, begging citizens to mask up.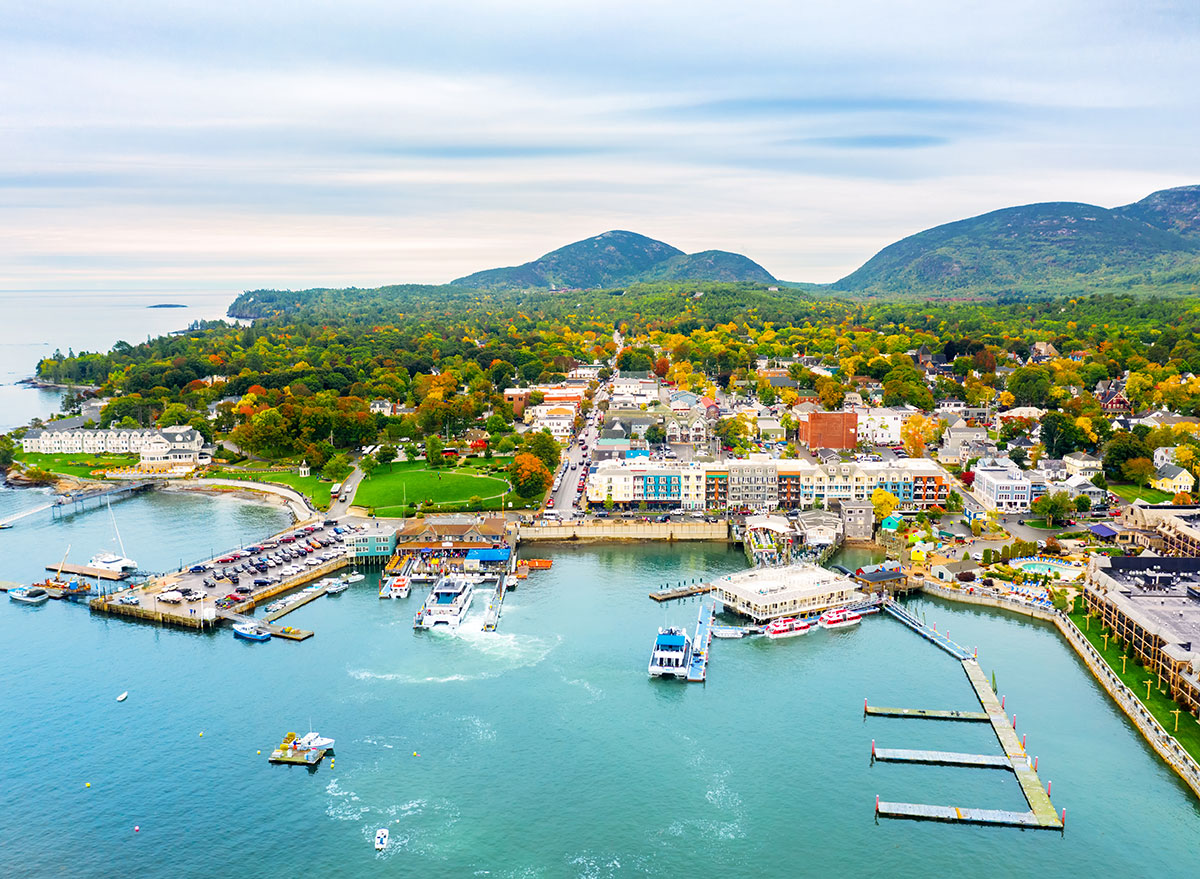 21 new daily cases
0.5% positivity rate 
While Maine's positivity rate is extremely low at one-half a percent, the state did experience a small uptick in infections. The most highly publicized superspreader event in the state, a wedding that took place August 7, has been linked to a whopping 176 infections and 7 deaths—many involving people who didn't attend the fateful nuptials.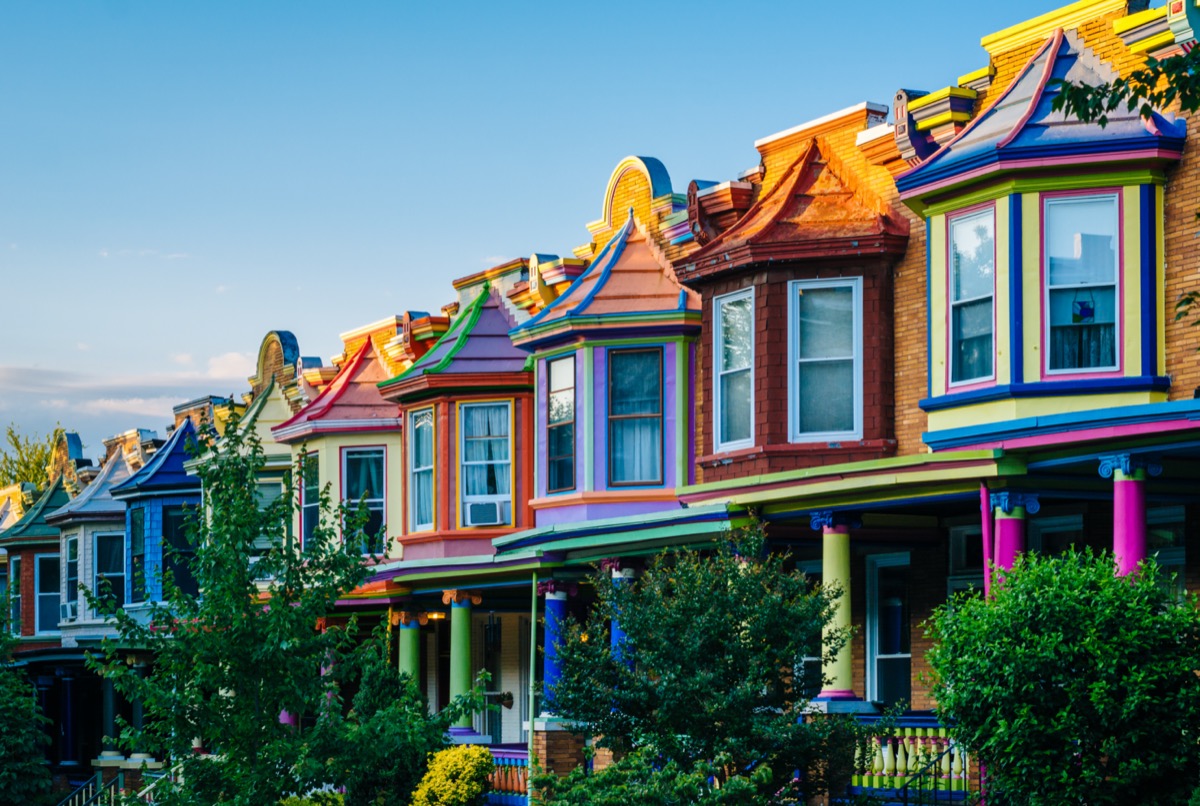 631 new daily cases
6.3% positivity rate 
While Maryland's number of new cases is slightly on the rise, their average daily death toll is decreasing. However, Senate President Bill Ferguson warns the state that despite progress, there is still a long way to go before a vaccine proves to be a game-changer. "I think it's really important that we keep that in mind moving forward as we make decisions about the future of Maryland — that even with an amazing light-speed approval, it is still six to eight months from that point until we'll start to see the impact on herd immunity overall, so there is time to go in this ballgame," he said.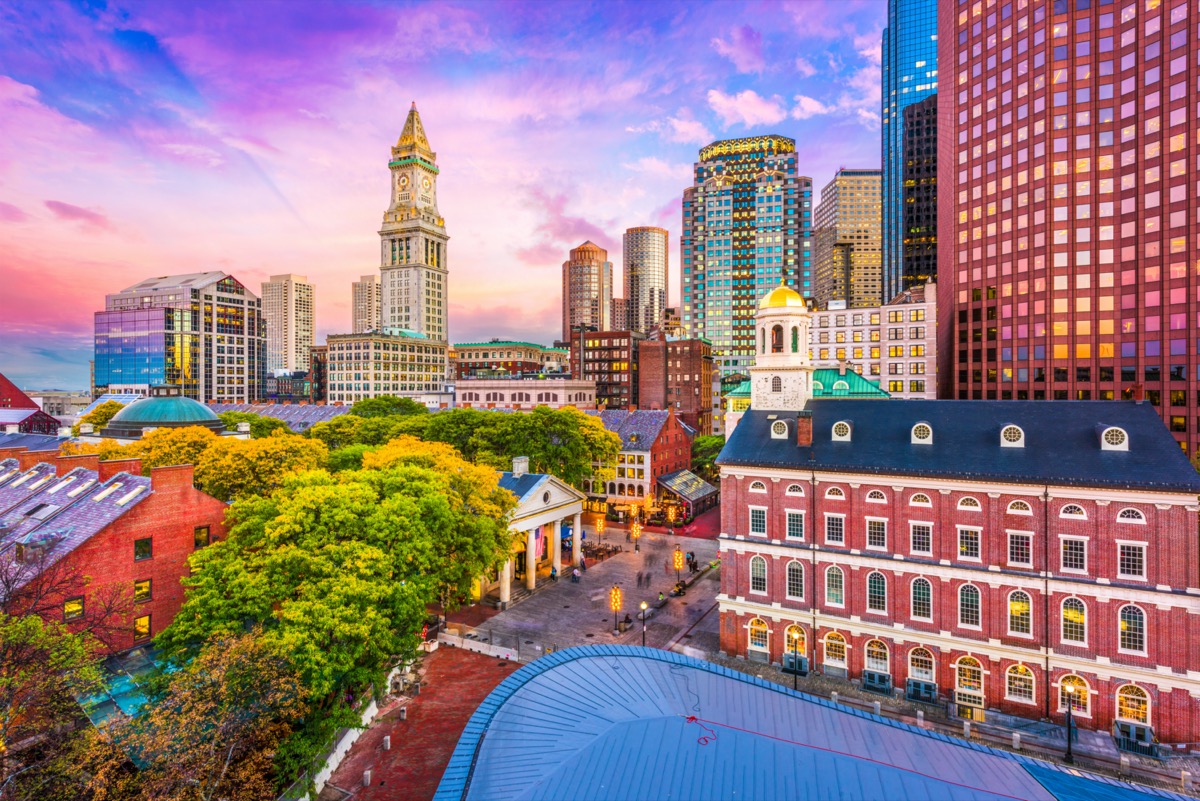 429 new daily cases
0.7% positivity rate 
Massachusetts has a miniscule positivity rate, but added cases this week. This week the state made headlines in the news, after parents sent their child to school when he was knowingly infected. "It was a reckless action to send a child — a teenager — to school who was covid-positive," Attleboro Mayor Paul Heroux (D) told WHDH. "It was really poor judgment. If you know that your child has coronavirus, is covid-positive, you should not send your child to school under any circumstances."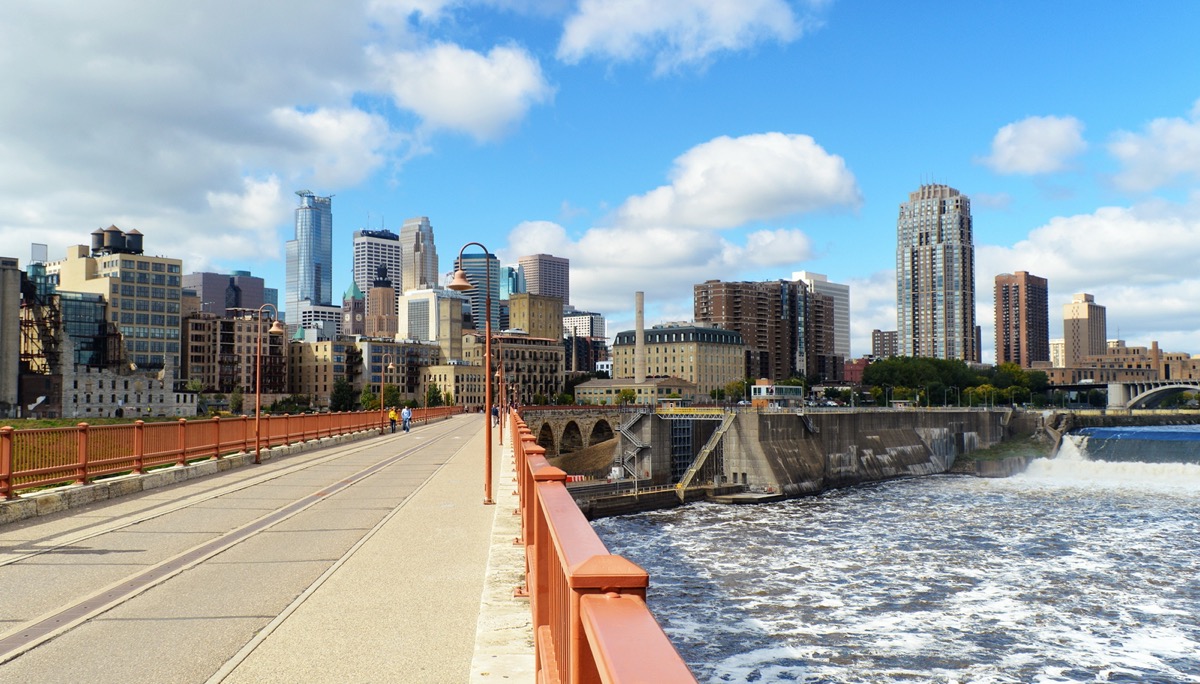 909 new daily cases
7.7% positivity rate 
Despite an uptick in cases, Minnesota Governor Tim Walz believes the state is handling the pandemic well. "If we could get community spread under 20%, and we could get the test positivity rate under 4, you've got a really good chance of doing most things," he said during an interview this week per the StarTribune. "This isn't even a plateau," he said. "This is the world's largest mesa, it feels like. It's just gone on. What that's done is, it's allowed us to have indoor dining, it's allowed us to go back to school, it's allowed us to do a lot of things — but not at 100%."
707 new daily cases
17.9% positivity rate 
Despite a high positivity rate and an increase in cases, Mississippi isn't letting the virus get in the way of their beloved State Fair. "We've been operating on the assumption that the governor's order will stand and, under the way it operates right now, for outdoor events people have the option to social distance at least 6 feet or wear a mask. If they can't do those, some requirements will apply but we're encouraging everybody to bring a mask to the fair just in case you get in a tight situation," Fair Commissioner Andy Gipson said this week.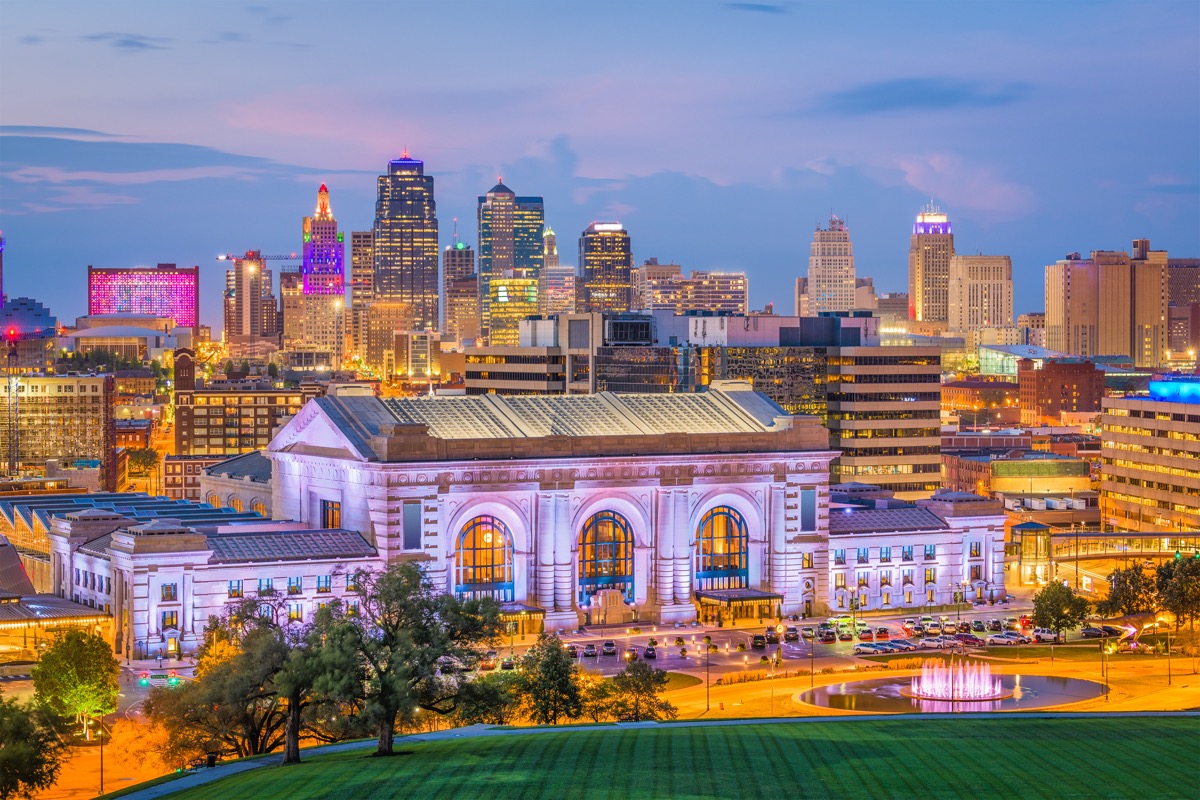 1,704 new daily cases
11.3% positivity rate 
Newsweek reports that Missouri is one of three states to hit their highest daily averages of infections. According to the White House "red zone" report released last week, Missouri ranks as the fourth highest state in the country for having 100 new COVID-19 cases per 100,000 state residents, and the seventh highest positivity rate with over 60 percent of all Missouri counties reporting moderate or high levels of community transmission.
216 new daily cases
4.5% positivity rate 
Montana current spike in cases likely has to do with a recent outbreak at the University of Montana. However, one health official pointed out that there is some silver lining. "The fact that we're seeing it in clusters is actually a good thing because what we don't want to see are sporadic cases popping up, whether it's out in the community or related to the University of Montana or related to one of our schools. We don't want those cases to be popping up sporadically and not know where they came from," COVID Incident Commander Cindy Farr, said.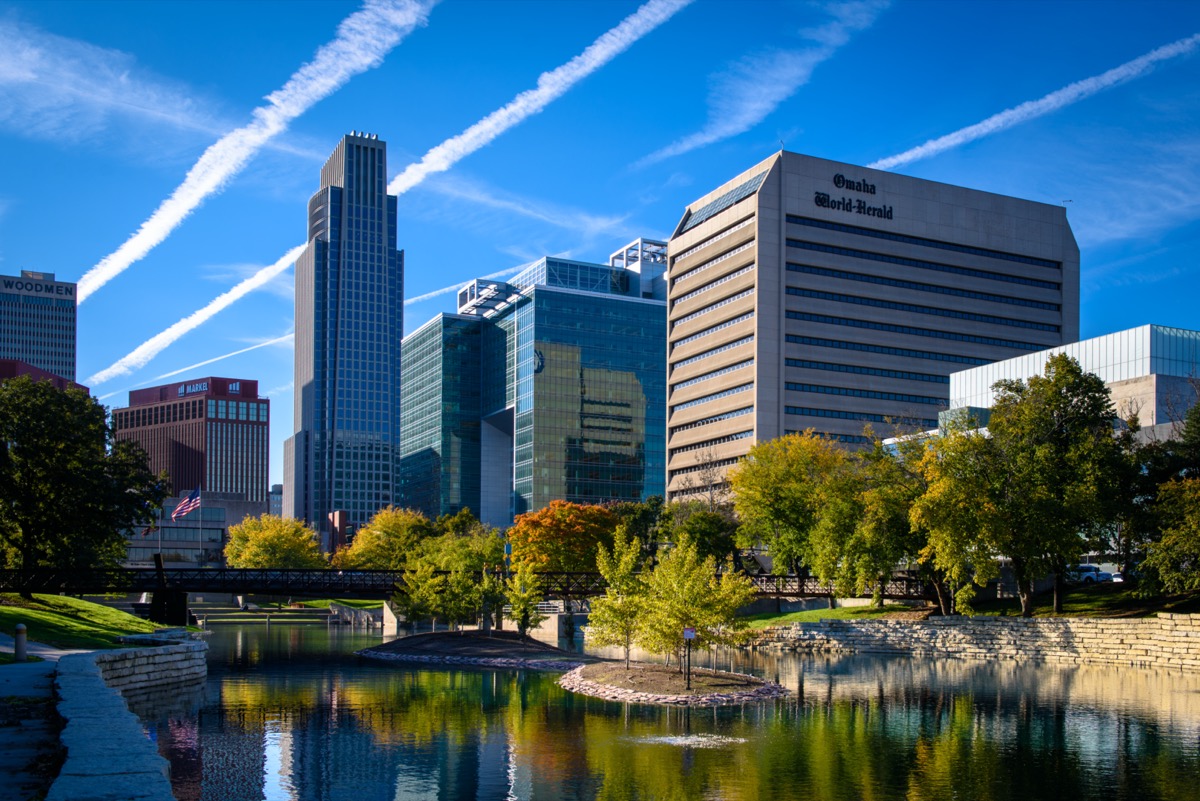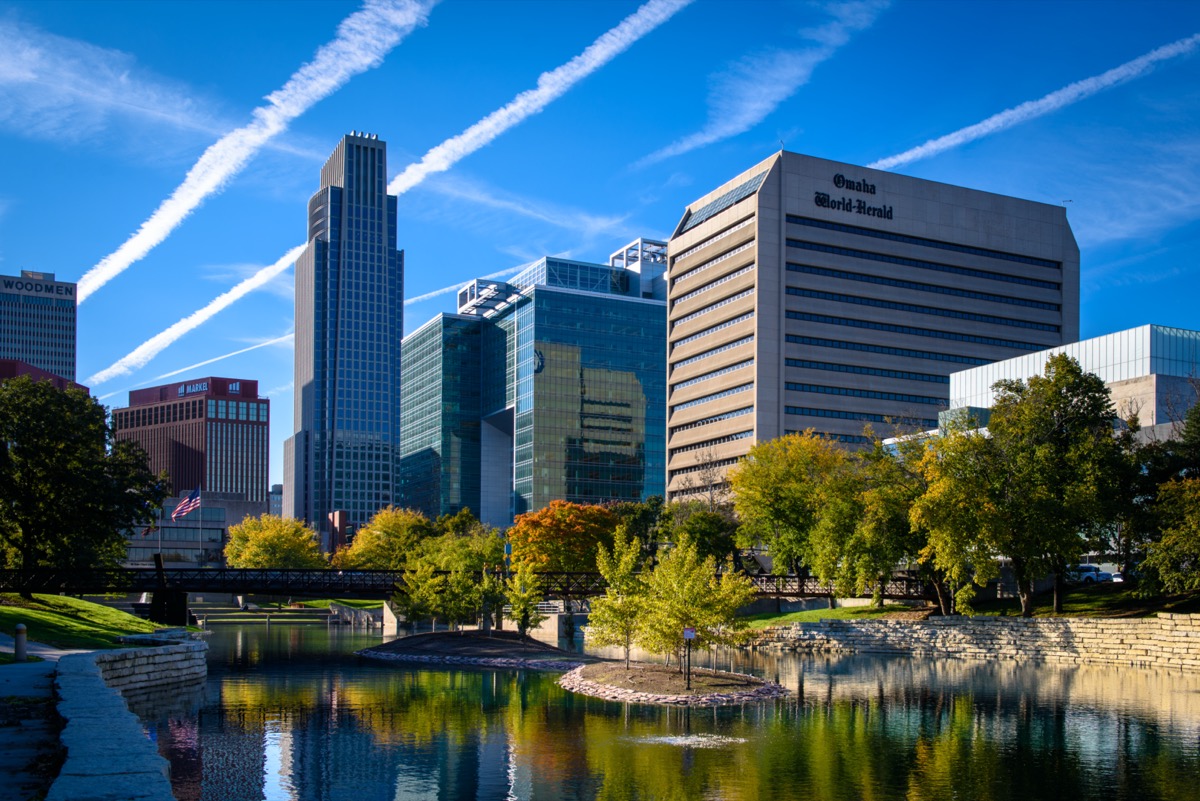 502 new daily cases
11.1% positivity rate 
Despite rising numbers and a higher-than-normal positivity rate, Nebraska Governor Pete Ricketts ended nearly all of his state's social-distancing restrictions on Monday. State officials noted the decision was made based on the ample amount of hospital beds and ventilators available. "The goal has always been to protect hospital capacity and capacity remains stable," said Ricketts spokesman Taylor Gage.
569 new daily cases
1.9% positivity rate 
The school reopenings are not going entirely smoothly. "A New Jersey high school will not open Friday and may remain closed for longer after at least two people were infected with COVID-19," reports NBC. "Lenape High School switched to remote learning Friday as the Burlington County Health Department ordered it to close after being informed of two cases of COVID-19 within the "school community," principal Tony Cattani said in a letter to parents. He did not specify whether the infections were among students or staff."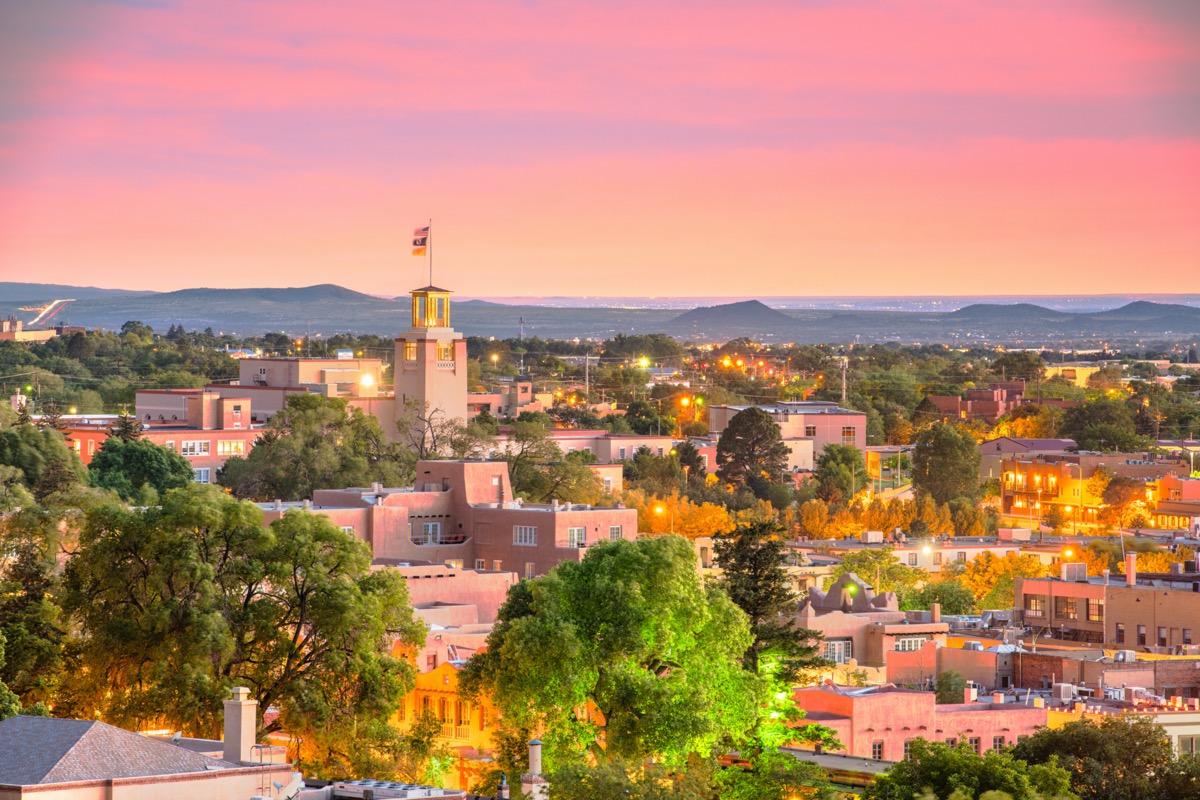 158 new daily cases
2.3% positivity rate 
"New Mexico is still moving in the right direction to stop the spread of COVID-19," reports KRQE. "That has prompted Governor Michelle Lujan Grisham to ease some more restrictions including allowing youth sports to practice soon. The governor says the state is moving in the right direction to stop the spread of COVID-19." "Youth sports practice and skills development. No more than ten in a group. We are going to hold the ten-person limitation. We are doing really well. Remember the longer you hold those successes, the better we are going to manage through the winter, and the more things we can do for education and businesses," Gov. Lujan Grisham said in a Thursday news conference.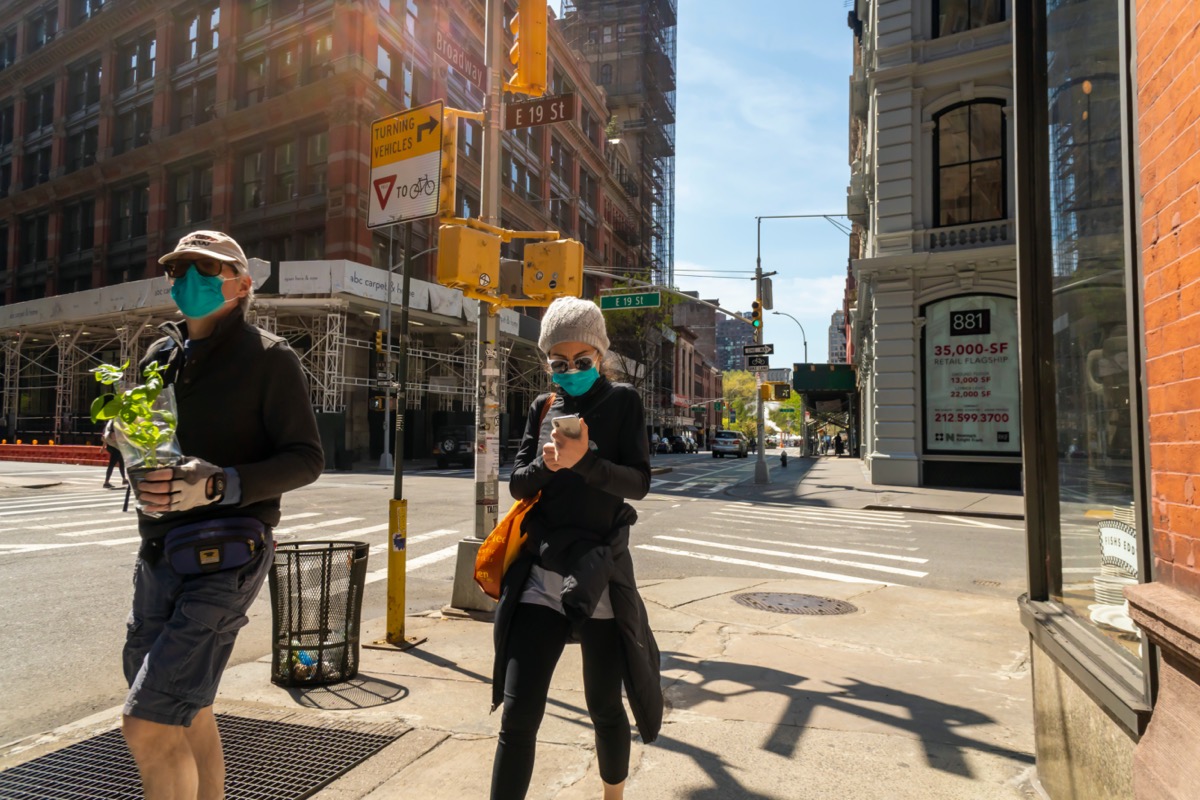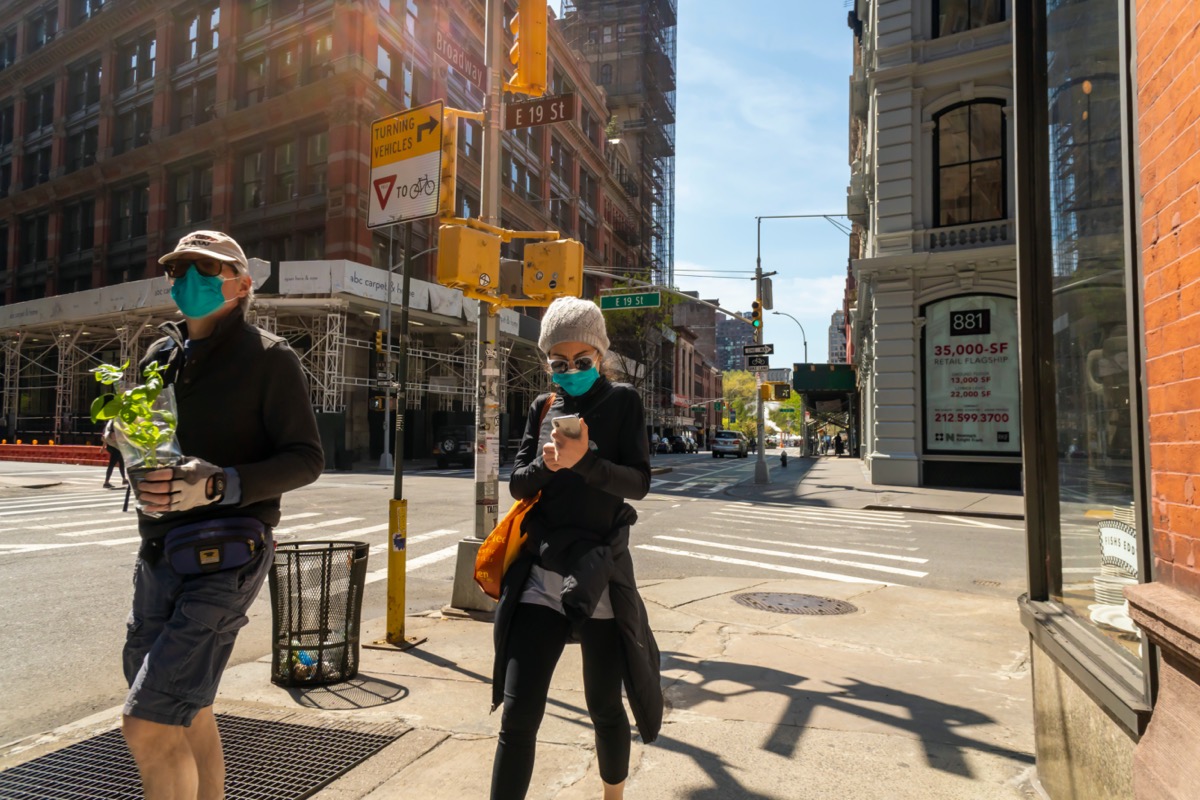 york
896 new daily cases
0.9% positivity rate 
The positivity rate remains low but the cases saw a recent uptick, and the start of public schools has been delayed yet again. "The state's top education official said New York City is 'not there yet,'" reports Gothamist. "In a discussion with Newsday on Wednesday, interim state education commissioner Betty Rosa said New York City officials are still grappling with issues like 'the readiness of the buildings, whether it's ventilation, whether it's equipment, whether it's the custodial (supplies)…all the complicated issues that we know.'"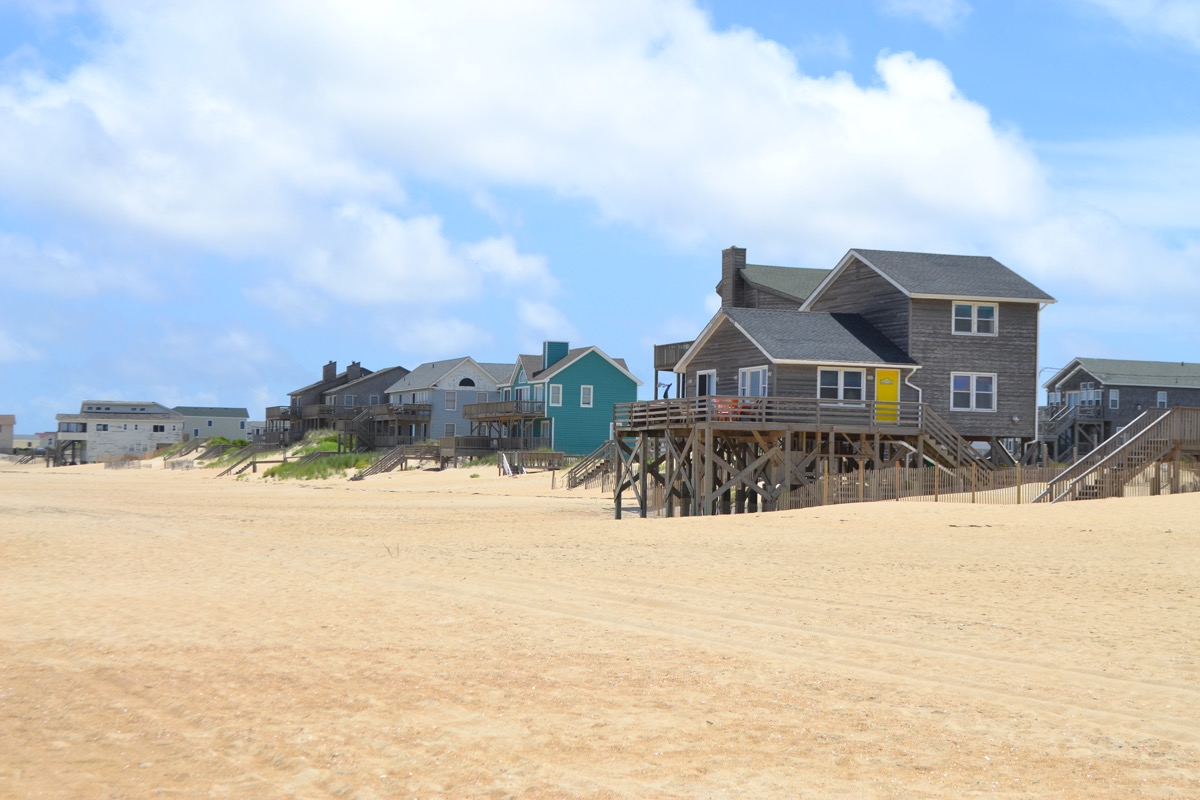 1,552 new daily cases
4.6% positivity rate
It's been a bumpy reopening for North Carolina. "Haywood County health officials said Thursday they have found a COVID-19 cluster linked to a hair salon in Canton," reports WYFF. "Officials said three salon employees at Enchanting Hair Fashions, five customers, and five close contacts of those employees or customers have tested positive for COVID-19. Three people in the cluster have been hospitalized."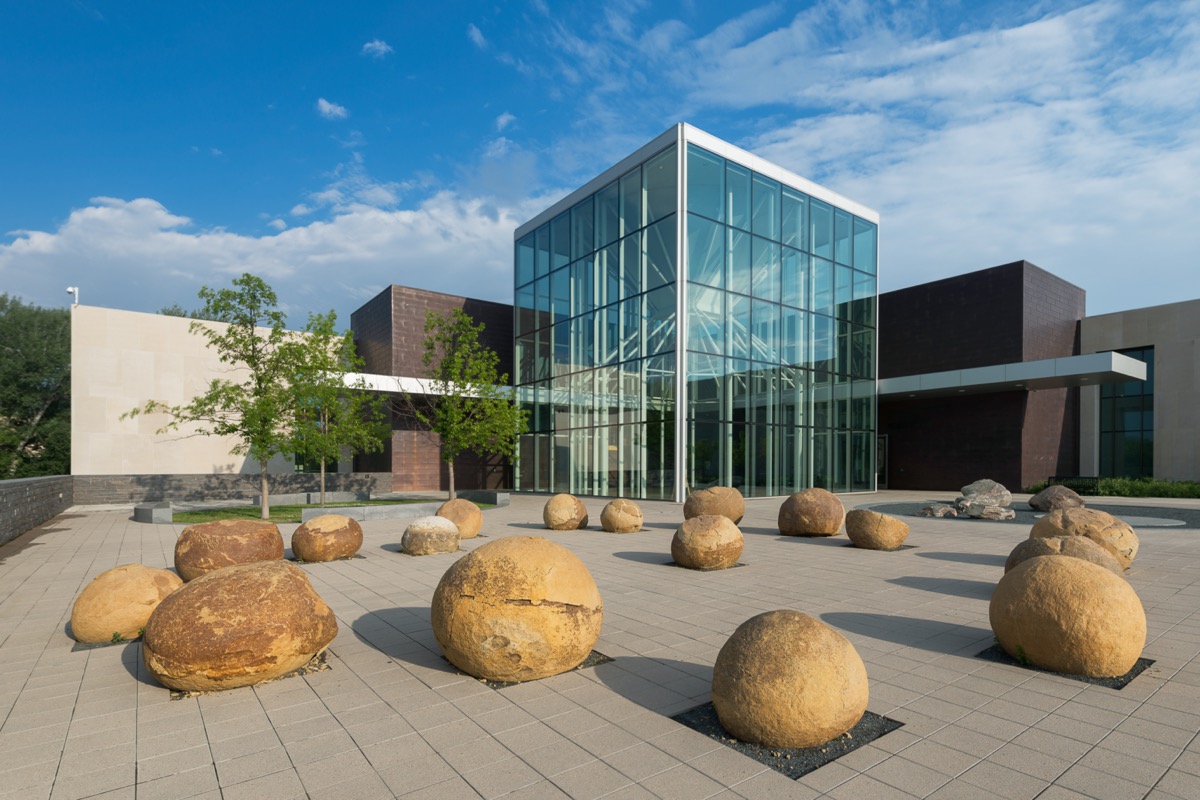 390 new daily cases 
5.7% positivity rate
"Active COVID cases in North Dakota turned upward again on Thursday, Sept. 17, and a recent spike in virus deaths continued," reports the Grand Forks Herald. Meanwhile: "On Wednesday, the Associated Press reported that a statewide educational campaign to persuade North Dakotans to wear masks and socially distance hadn't begun, even though the state had received $1.8 million in federal coronavirus funds for the campaign about a month ago," reports Newsweek.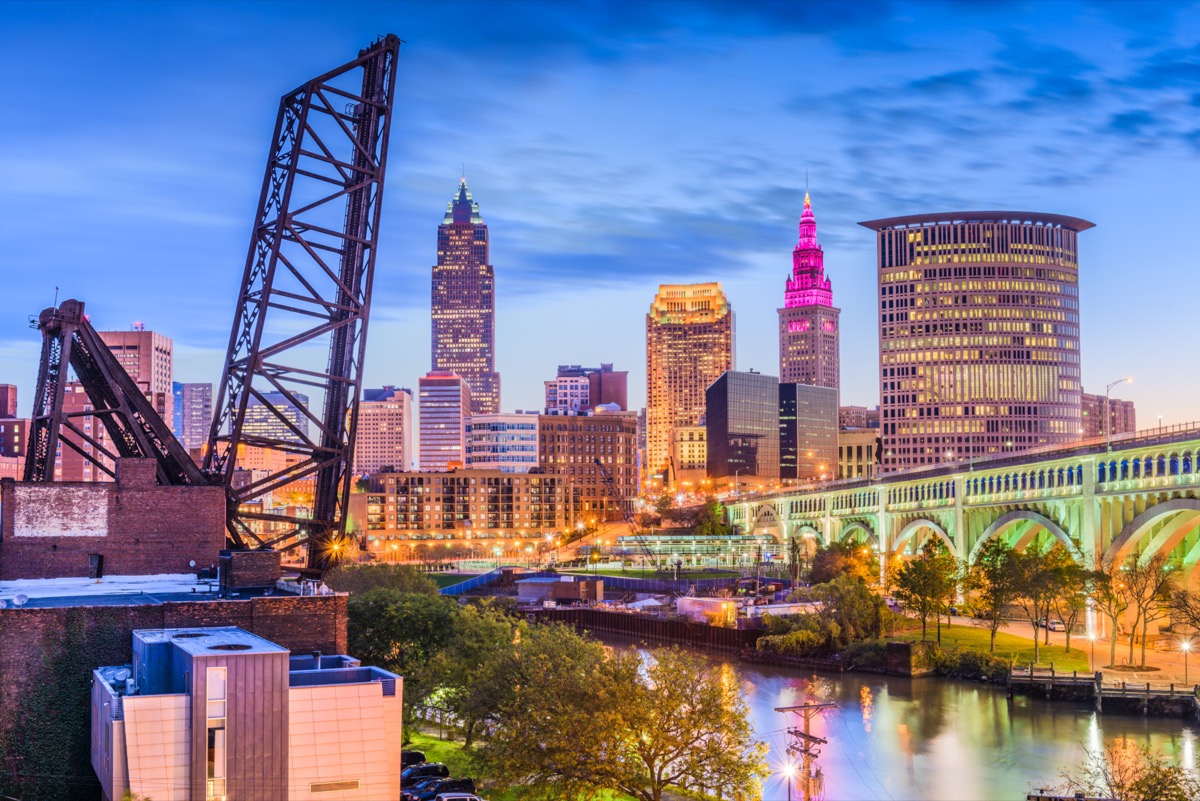 1,067 new daily cases 
3.3% positivity rate
Numbers can sometimes be deceiving. "Miami Valley public and private schools reported 26 student and staff cases of COVID-19 last week, but Gov. Mike DeWine said Thursday that doesn't necessarily mean schools and students are doing anything wrong," reports the Dayton Daily News. "The school can be doing absolutely everything right but the school's going to reflect what's going on in the community," DeWine said. "From what I can see talking to superintendents, and the reports I'm getting back from parents, I think schools are doing a very, very good job."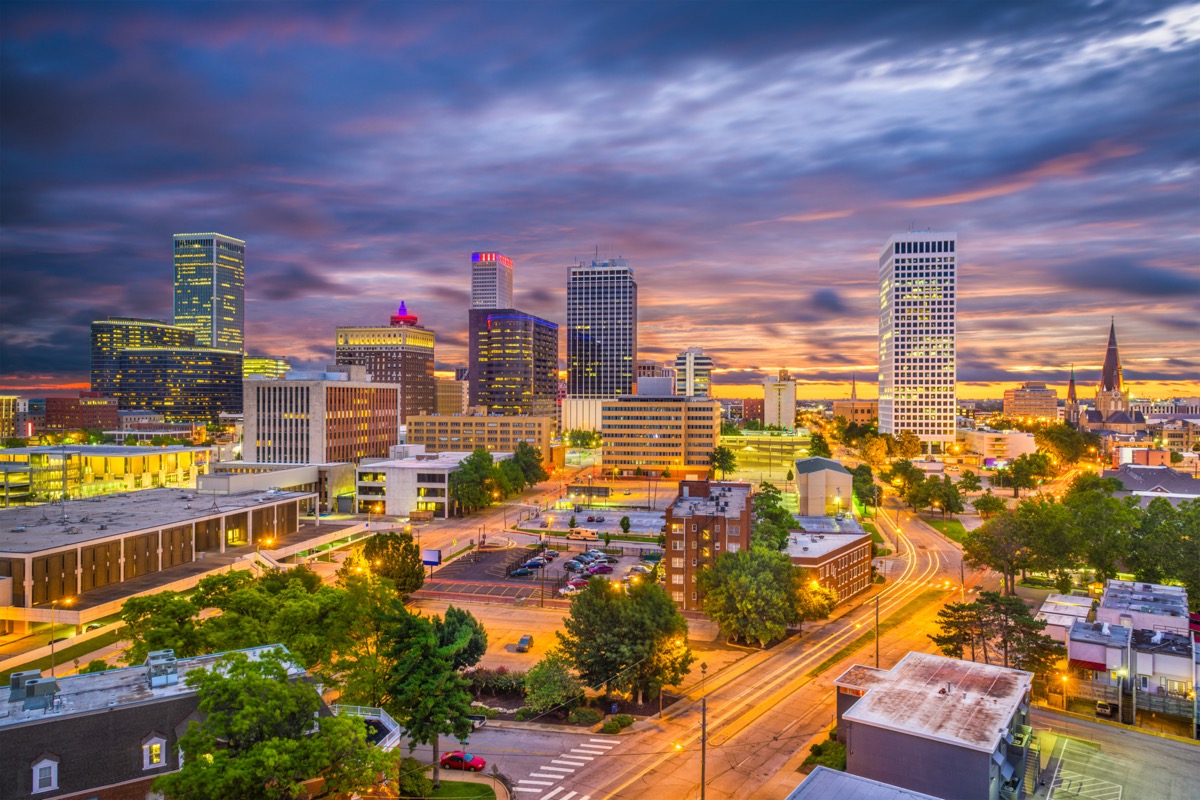 1,034 new daily cases 
8.5% positivity rate
"As COVID-19 cases spiked to the highest seven day rolling average in more than a month, Gov. Kevin Stitt said other, more encouraging numbers, help tell the full story about the state's response," reports KOCO. "For example, hospitalizations are stable or going down slightly, and Stitt said the state has enough hospital capacity, as well as a newly acquired supply of remdesivir, which can help people who are hospitalized with COVID."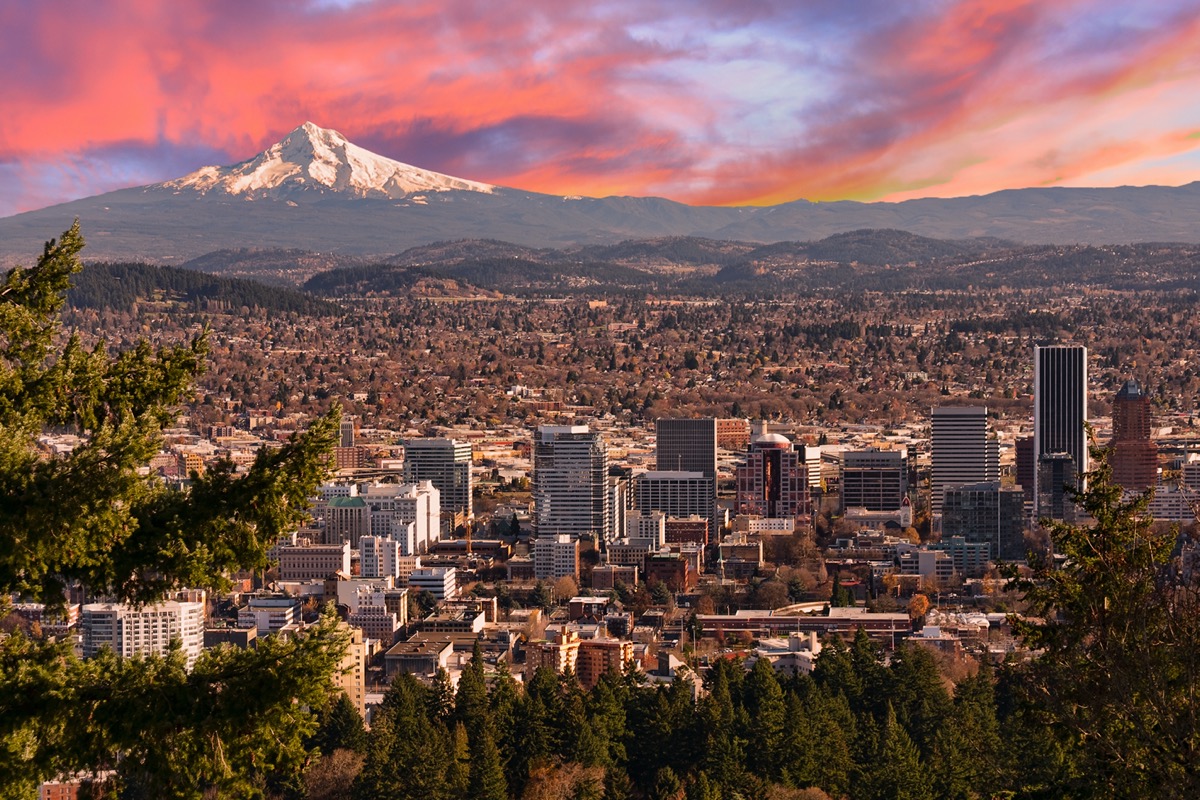 210 new daily cases 6254a4d1642c605c54bf1cab17d50f1e
4.2% positivity rate
The state broke the 30,000 case mark this week. Meanwhile, "The wildfires are also complicating Oregon's COVID-19 strategies," reports NPR. "Before the fires, health care professionals were urging people to get outdoors — but now they've reversed that advice. Testing rates for the coronavirus have dropped. And as people get out of harm's way, many of them are also mixing together indoors."
925 new daily cases 
6.9% positivity rate
Not all counties are faring well, despite some restrictions easing up: "The Lehigh Valley reported 43 total new cases on Wednesday, the highest single-day increase since July 29, when the region reported an increase of 68. The Lehigh Valley's total case count now sits at 9,729," reports Lehigh Valley Live. "The Pennsylvania Department of Health reported 776 new cases of coronavirus across the state on Wednesday. The state's total case count is now at 146,990."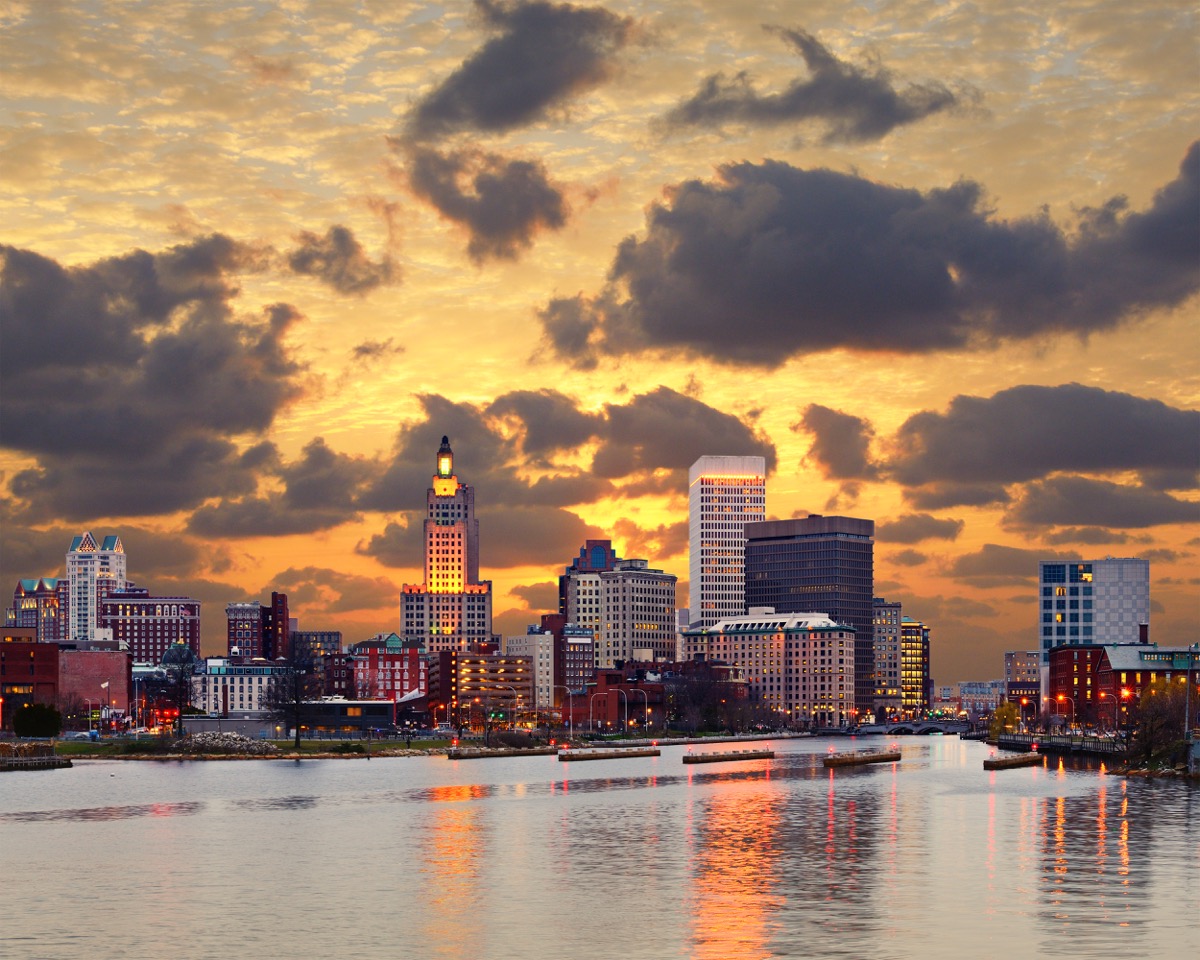 130 new daily cases 
1.2% positivity rate
"It's been three days since Rhode Island students went back to school, and since then, the state has identified 19 coronavirus cases in students and staff members," reports WPRI. "In her weekly briefing, Gov. Gina Raimondo said the state's school-specific sites have swabbed about 300 people so far, eight of whom have tested positive. The other 11 positive cases, she said, were people who were tested elsewhere. Among those eight cases are two student teachers in East Providence, according to Superintendent Kathryn Crowley."
1,324 new daily cases 
16.1% positivity rate
"The coronavirus has already made a deadly impact on the state's education system. A Midlands teacher and an assistant coach passing away just days into the school year," reports WACH. "Cases are also rising among students. Most schools are less than a month into classes and many parents are concerned about higher risks for their families." "We all have to be cautious with this. We don't know what we're facing. There's so many variables that they don't have the answers to right now," said Lari Murray, a grandparent.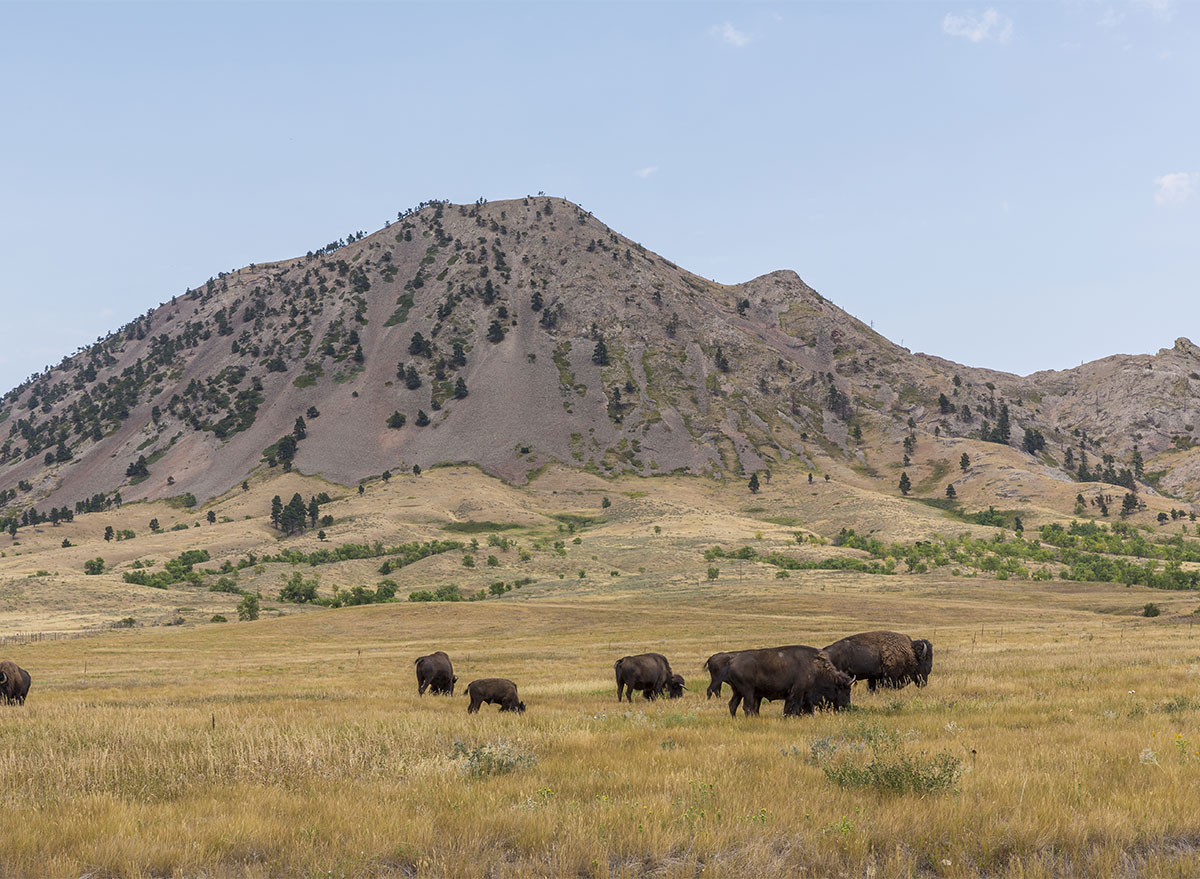 395 new daily cases 
15.1% positivity rate
"Representatives of South Dakota school boards, administrators and teachers told lawmakers on Wednesday that trying to manage coronavirus infections among students and staff has so far been a 'nightmare,'" reports CNBC. "As the number of coronavirus infections in schools has grown, administrators have found themselves trying to balance keeping schools open, protecting students and staff and considering the legal liability they could face if they don't do enough to prevent infections, said Wade Pogany, the director of the Associated School Boards of South Dakota."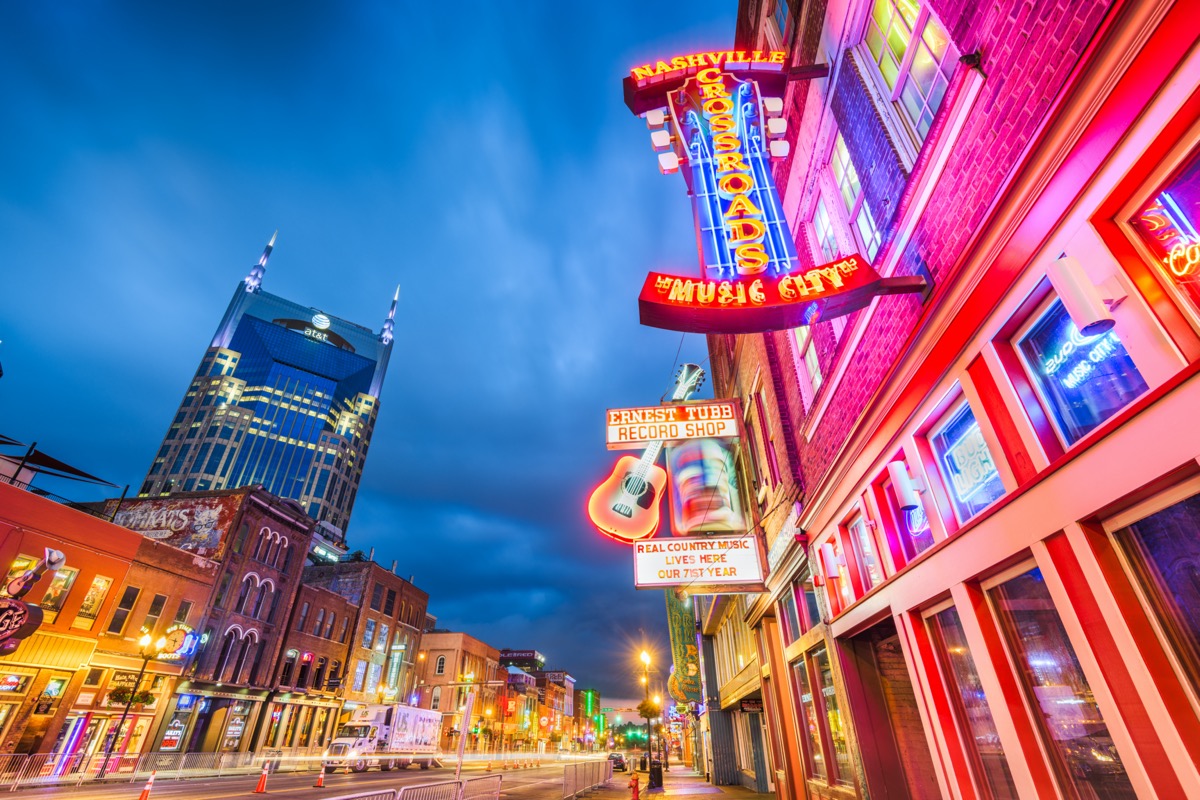 1,053 new daily cases
5.8% positivity rate
Nursing home restrictions are being eased this week after a big price to pay. "Nursing home outbreaks span Tennessee from tip to tip," reports Tennessean. "More than 7,500 infections have occurred in facilities in 90 of Tennessee's 95 counties, and outbreaks have struck more than a dozen facilities in Nashville, Memphis and Knoxville — each. Even in Ducktown, a remote Appalachian mining community with only 500 residents, one nursing home has suffered 76 infections and nine deaths."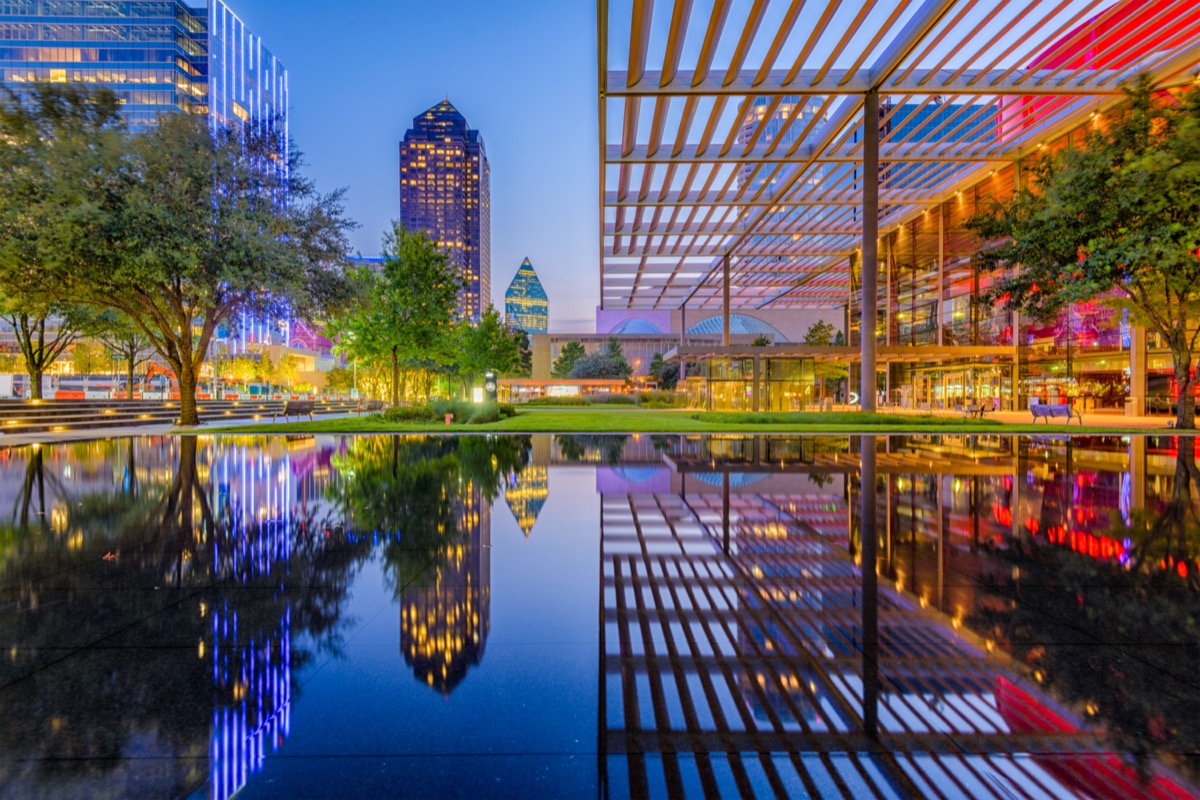 4,543 new daily cases 
 8.4% positivity rate
Texas leads the nation in new cases but is reopening nonetheless. "Texas Gov. Greg Abbott is giving more businesses the green light to forge ahead with their reopening plans after coronavirus cases and hospitalizations that surged over the summer have started to decline," reports CNBC. "That includes "all retail stores, all restaurants, all office buildings, all manufacturing, all museums and libraries and all gyms." Effective immediately, hospitals in those regions are allowed to resume elective procedures. Nursing homes and other long-term care facilities will be allowed to reopen for visitations beginning Sept. 24 as long as they don't have a coronavirus outbreak, he said.
911 new daily cases 
14.8% positivity rate
"Utah's number of COVID-19 cases has increased by 911 from Wednesday, according to the Utah Department of Health," reports KSL.com. "That is the highest single-day increase in cases since the beginning of Utah's pandemic, but no new deaths were reported Thursday. Utah Gov. Gary Herbert called Thursday's numbers a 'red flag warning.' State leaders will be meeting in the coming days to formulate a plan of action moving forward, the governor said." "Today is not one of those good news days," he said Thursday during the state's weekly COVID-19 news conference.
3 new daily cases 
0.7% positivity rate
Dr. Anthony Fauci, the nation's top infectious disease expert, praised Vermont's ongoing response to the coronavirus pandemic while also urging continued caution among residents. "This virus is a formidable foe," he said. "You give it an opportunity to reemerge its ugly head…that virus is going to take advantage of that. So please, you've done so well, don't let your guard down."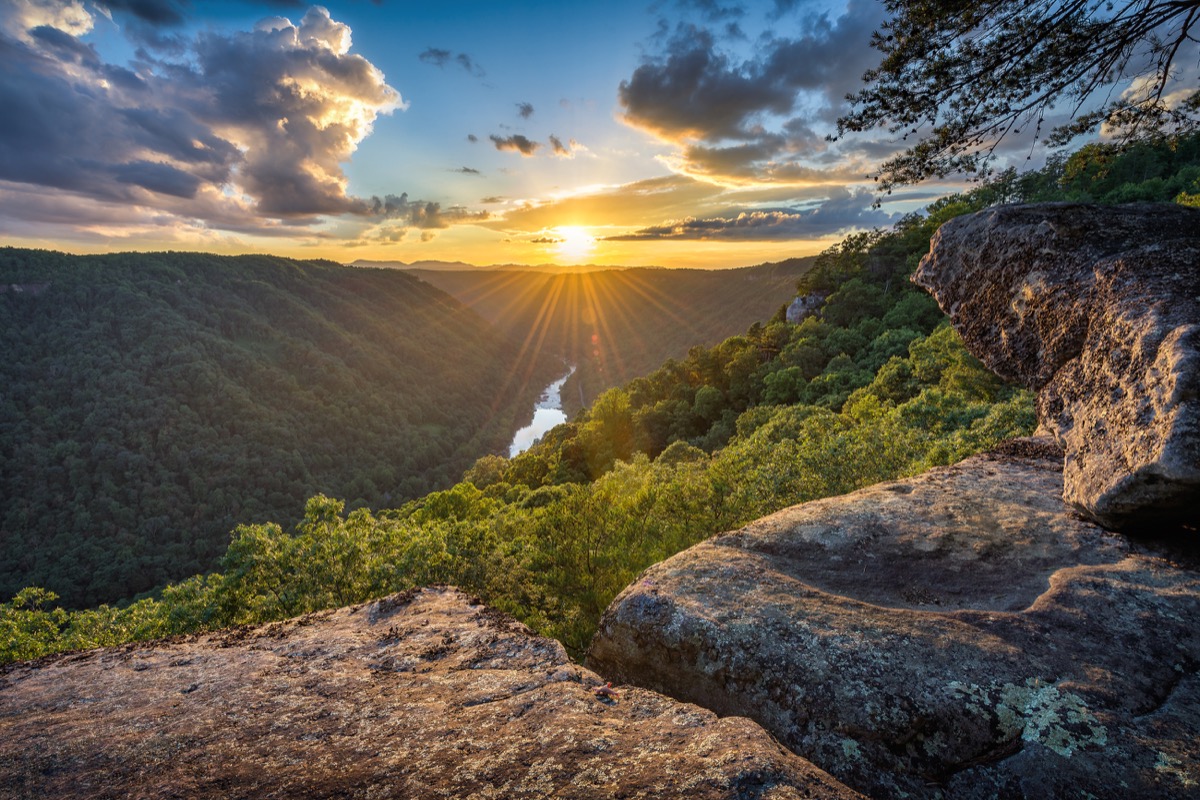 232 new daily cases
4.6% positivity rate
"After a week and a half of in-person classes, West Virginia University announced Monday it was moving undergraduate classes online after seeing a spike in Covid-19 cases and the occurrence of several parties this weekend at the school," reports CNN. "This pause in face-to-face undergraduate instruction will give us time to monitor the steadily climbing cases of COVID-19," Dr. Jeffrey Coben, associate vice president of health affairs and dean of the School of Public Health, said. "There is increasing evidence that crowded indoor gatherings, such as those that occurred over the weekend, can serve as super-spreader events."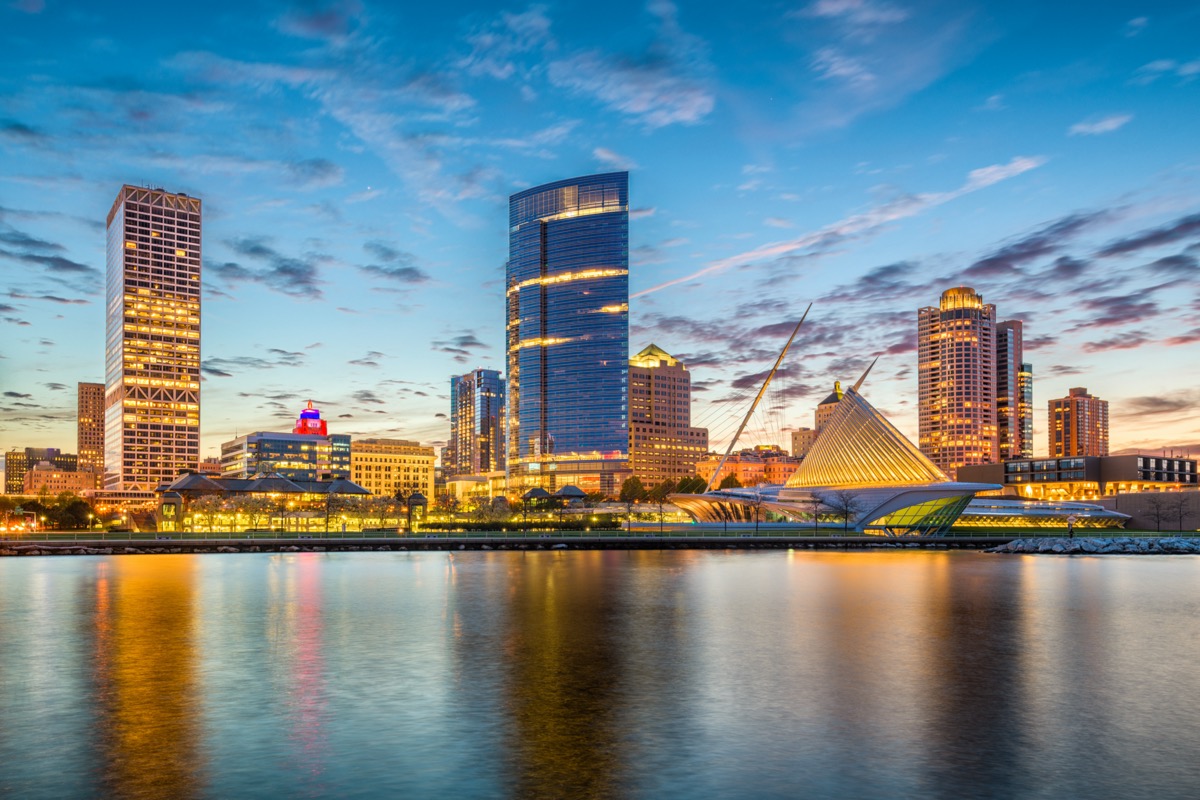 1,660 new daily cases
14.9  positivity rate
"Eight Wisconsin metro areas have landed on the New York Times' list of places across the country where new cases of COVID-19 are rising the fastest," reports Post Crescent. "La Crosse is number one on the New York Times' list, which was updated Thursday afternoon. In third is Whitewater, and the Oshkosh-Neenah area is in eighth. Stevens Point, Appleton, Platteville, Madison and Green Bay take up the 15th through 19th spots of the list, respectively."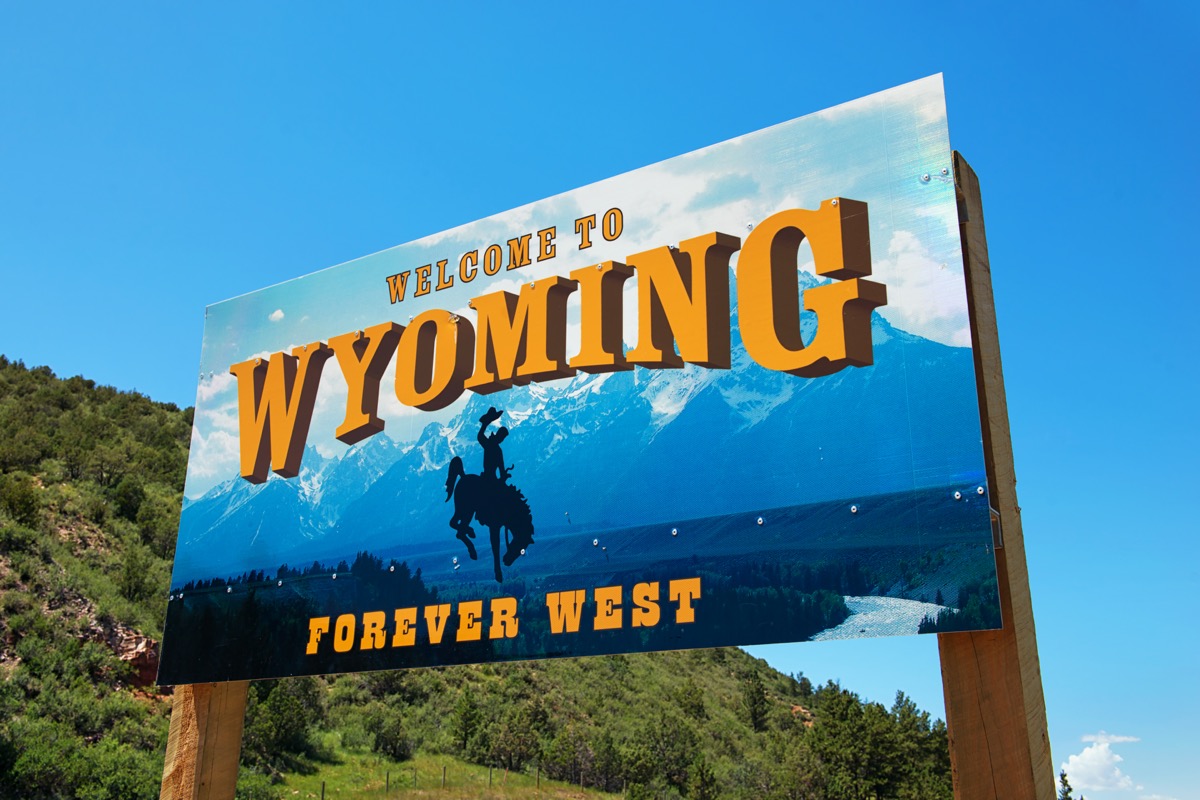 86 new daily cases
7.4% positivity rate
"Wyoming Governor Mark Gordon on Tuesday announced that the state will extend its COVID health orders through September 30," reports K2 Radio. "Wyoming has really held its own; Schools are open, and sports are being played on Fridays and Saturdays," Governor Gordon said. "We want to be careful to avoid going backwards and losing the high ground we hold. Steady progress beats the alternative, which would be devastating to our businesses, our schools and our citizens." As for yourself: to get through this pandemic at your healthiest, don't miss these 35 Places You're Most Likely to Catch Coronavirus.
Leah Groth
Leah Groth has decades of experience covering all things health, wellness and fitness related.
Read more about Leah