These States Are Headed for "Urgent" Lockdowns, Experts Say
As hospitals overflow in some states, mandates may need to be enforced, predict some.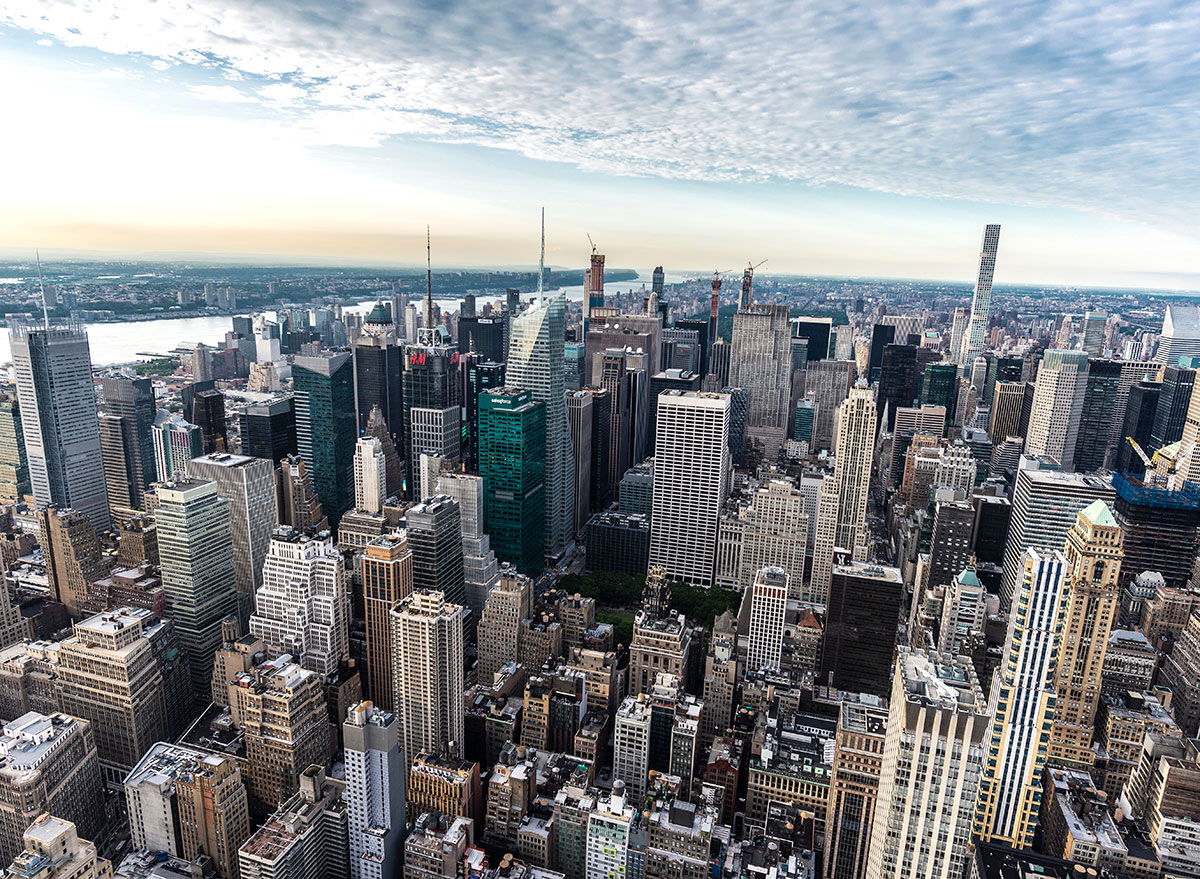 With intensive care units filling up across the country, mitigation measures may be needed in some states to stop the spread of coronavirus. The reason why? They work, according to one expert. "Anti-contagion policies, such as stay at home orders and bans on social gathering, have likely prevented millions of infections and could flatten the surge of the current rise in disease," says Dr. Darren Mareiniss, MD, FACEP, Emergency Medicine Physician at Einstein Medical Center in Philadelphia and expert in pandemic preparedness. "Also, such nonpharmaceutical interventions resulted in lower death rates in cities that instituted them faster in 1918." Read on to see which states may shut down next, and to ensure your health and the health of others, don't miss these Sure Signs You've Already Had Coronavirus.
1
There is an Urgent Need to Impose Mitigation Measures, Says Doctor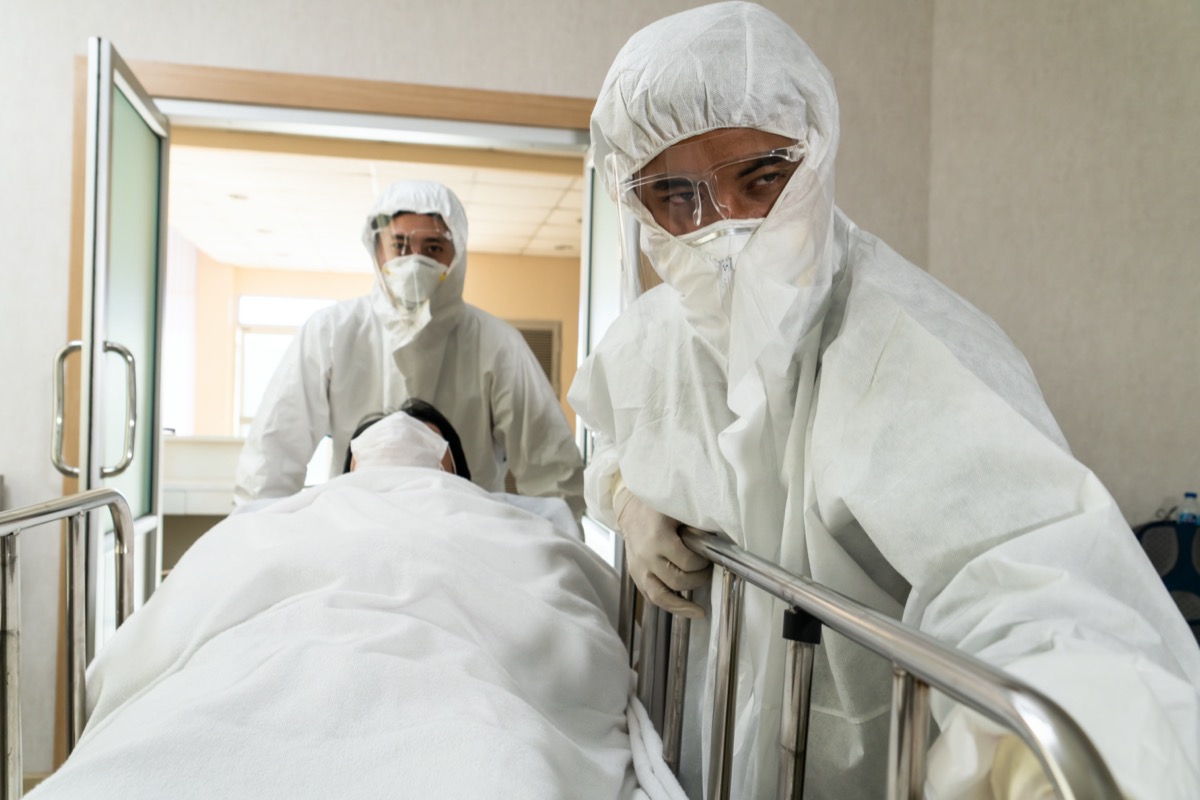 Dr. Mareiniss is in the hospital every day and sees it getting worse and worse. "People are clearly not staying home in spite of advisories," he says. "We need a stay at home order to stop the rise in cases. If we don't do this, the hospitals will be overwhelmed and we will not be able to adequately treat COVID patients or any other patients (heart attack, stroke, trauma, sepsis…). This will lead to many avoidable deaths."
"More than 4,800 COVID-19 patients are now hospitalized statewide, double the amount reported Nov. 18 and the highest total since May 22," reports NBC 4. "With 19,000 or so admitted at the peak of the crisis in spring," Governor Andrew Cuomo said "the state isn't yet at a 'critical' level of COVID-19 hospitalizations. But the growth rate is worrisome." "We can expect, in the next couple of days, new restrictions," New York Mayor Bill De Blasio said Tuesday. "We want people to have their livelihoods. We want people to have their jobs, obviously, but we've got to stop this new surge that we're facing."6254a4d1642c605c54bf1cab17d50f1e
"Over the past two weeks, unfortunately, Pennsylvania's situation has become more dire," Gov. Tom Wolf said. A post-Thanksgiving spike is helping to fill hospitals with sick people. "If you didn't know before how urgent the situation is, please pay attention now….There are fewer resources to go around for the sickest Pennsylvanians, whatever the sickness that you're suffering," Wolf said. "The city's Safer at Home restrictions — which mean no indoor gatherings at home, in restaurants, or in gyms and other recreational settings — will remain in place until at least Jan. 1," reports WHYY. More restrictions may be coming, says Wolf.
"Most of California was on lockdown on Monday as two vast regions, Southern California and the heavily agricultural San Joaquin Valley, reached a serious enough shortage of hospital beds to trigger new restrictions set by the state to slow the spread of the coronavirus," reports the New York Times. "California is averaging 21,000 new known cases a day, twice as many as the state was reporting at its worst point this summer and by far its highest levels of the pandemic." "What we've seen is that those policies were insufficiently strict, or insufficiently enforced, or insufficiently complied with to make a difference with transmission," Dr. George Rutherford, an epidemiologist at the University of California, San Francisco, told the paper.
5
States That Have Vowed to Never Lock Down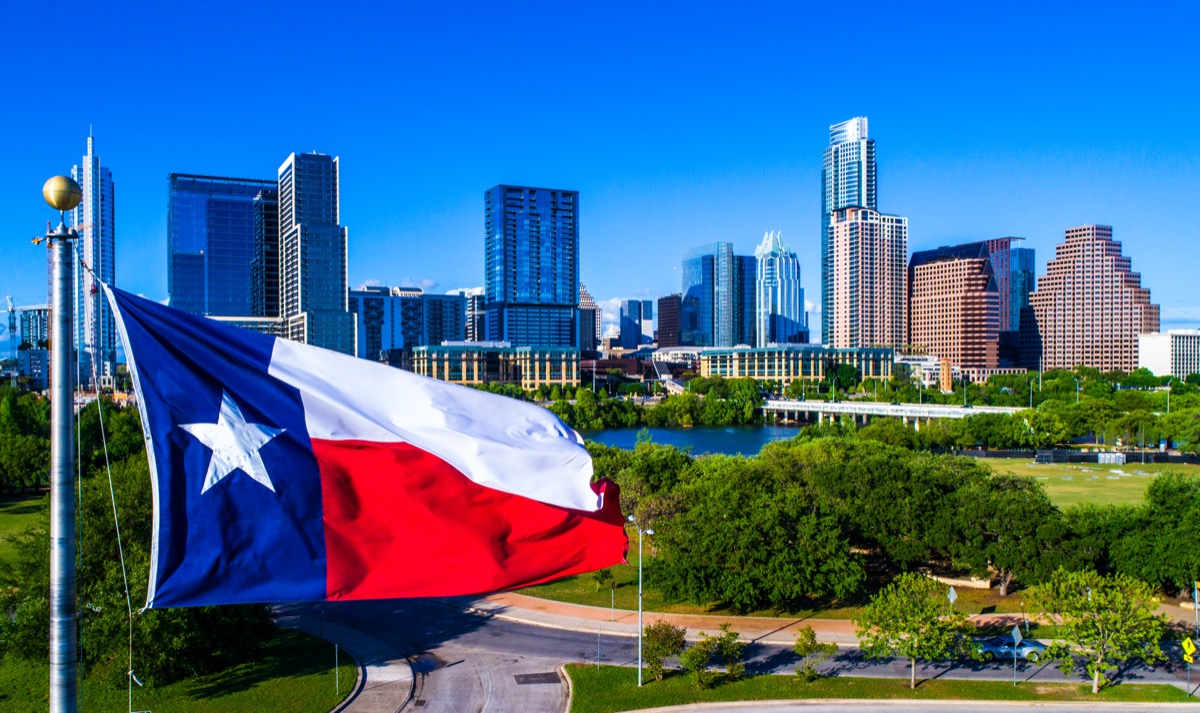 Some Governors, like those in South Dakota and Texas, have refused to consider any mandated mitigation measures, including Florida Governor Ron DeSantis. "I'm opposed to mandates period. I don't think they work," he said. "People in Florida wear [masks] when they go out. They don't have to be strung up by a bayonet to do it." The state is seeing an increase in cases. "Right now, across the sun belt, we have governors and mayors who have cases equivalent to what they have in the summertime, yet aren't putting in the same policies and mitigations that they put in the summer that they know change the course of this pandemic across the south," said Deborah Birx during an interview on Meet the Press, unhappy with Florida's response.
6
How to Survive the Pandemic Where You Live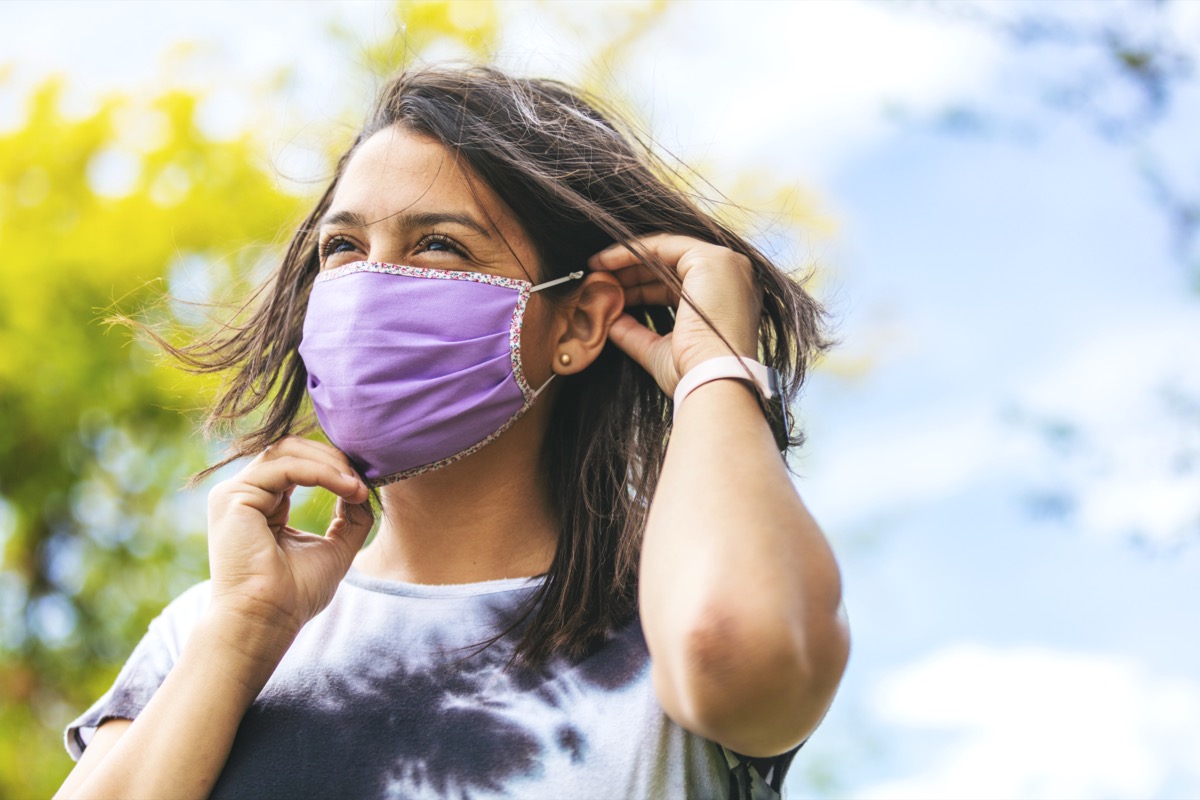 As for yourself, do everything you can to prevent getting—and spreading—COVID-19 in the first place, no matter where you live: Wear a face mask, get tested if you think you have coronavirus, avoid crowds (and bars, and house parties), practice social distancing, only run essential errands, wash your hands regularly, disinfect frequently touched surfaces, and to get through this pandemic at your healthiest, don't miss these 35 Places You're Most Likely to Catch COVID.
Alek Korab
Alek Korab is a Co-Founder and Managing Editor of the ETNT Health channel on Eat This, Not That!
Read more about Alek
More content from
ETNT Health