11 States Face New COVID Surge
Record surges are endangering these regions.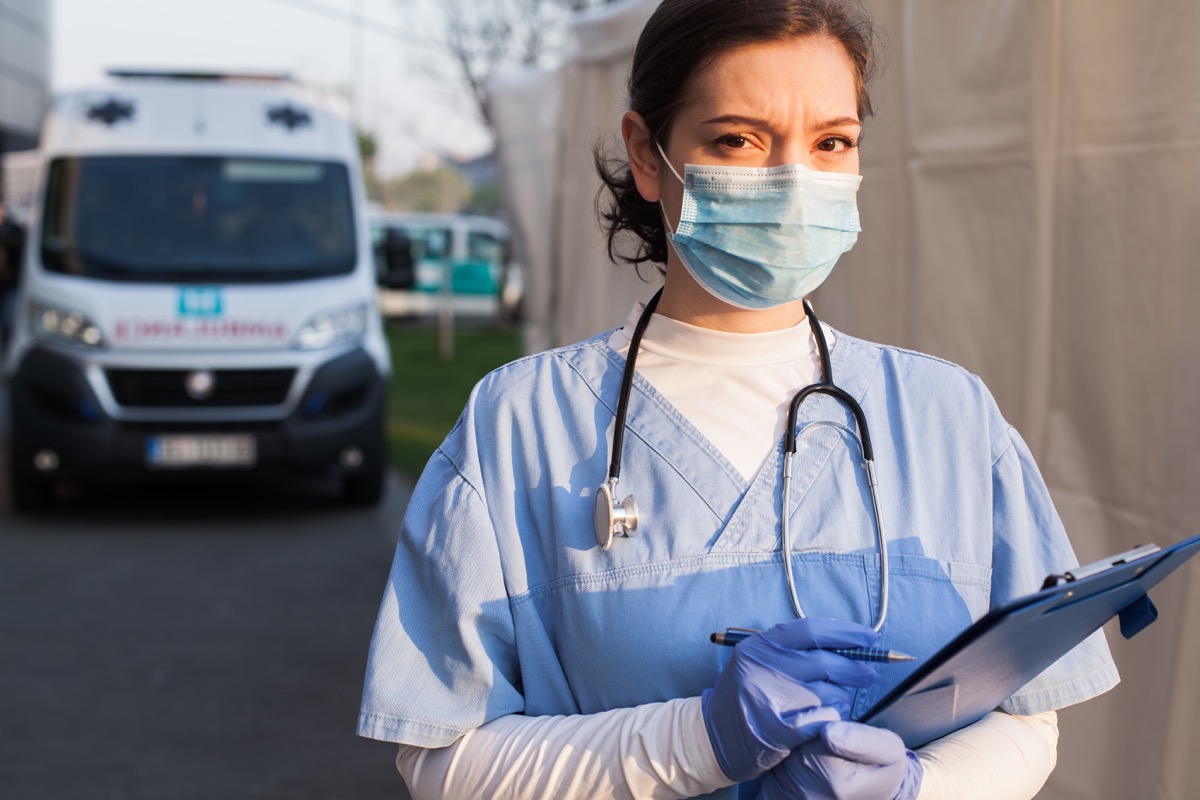 Just as cases of coronavirus seem to be trending downward nationwide, many states are seeing the opposite. "Covid-19 cases were growing by 5% or more, based on a weekly average to smooth out daily reporting, in 11 states as of Sunday, according to a CNBC analysis of data collected by Johns Hopkins University, an increase from eight states on Friday," reports the network. Read on to discover which ones, and to get through this pandemic at your healthiest, don't miss this entire list of Sure Signs You've Already Had Coronavirus.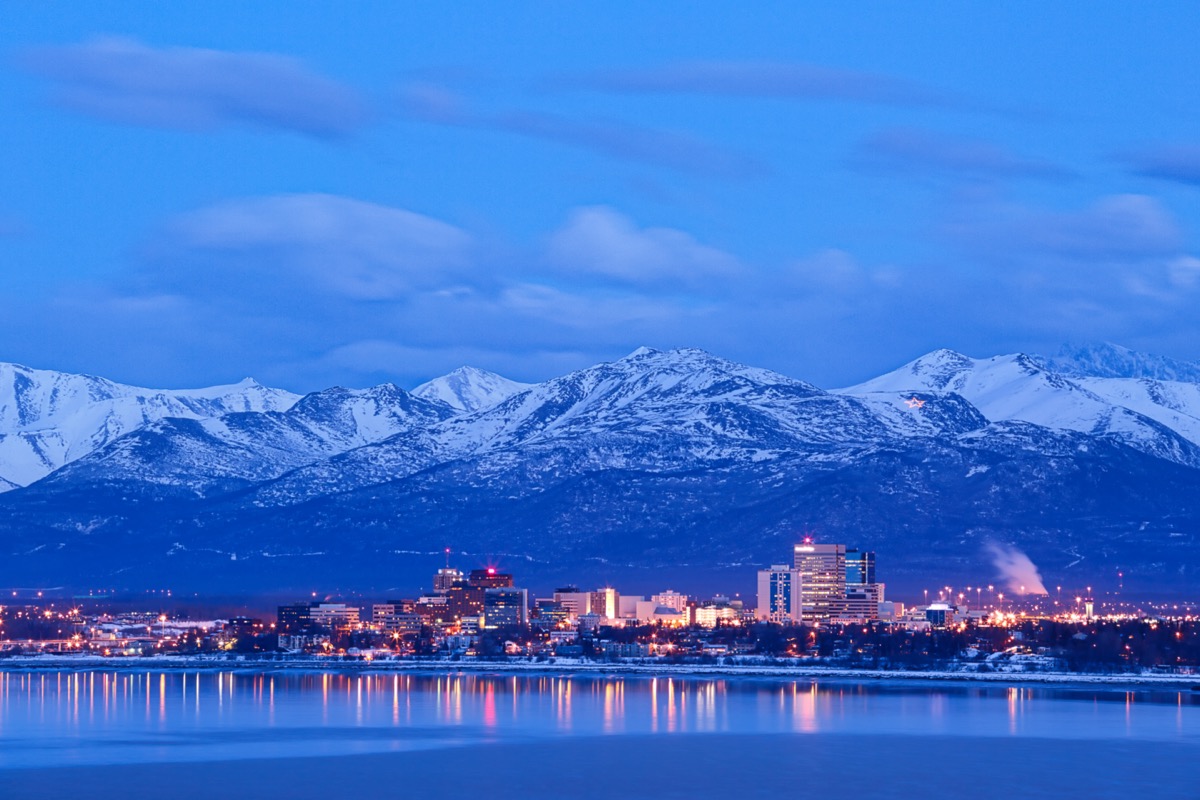 "The deaths of two women, one in her 40s and one in her 80s, both of Anchorage, are the 43rd and 44th fatalities attributed to COVID-19 in Alaska, according to the latest data summaries put out by the Department of Health and Social Services," reports the Fairbanks Daily News-Miner. "The case count summaries show that 200 new COVID-19 cases were reported in Alaska on Friday and Saturday."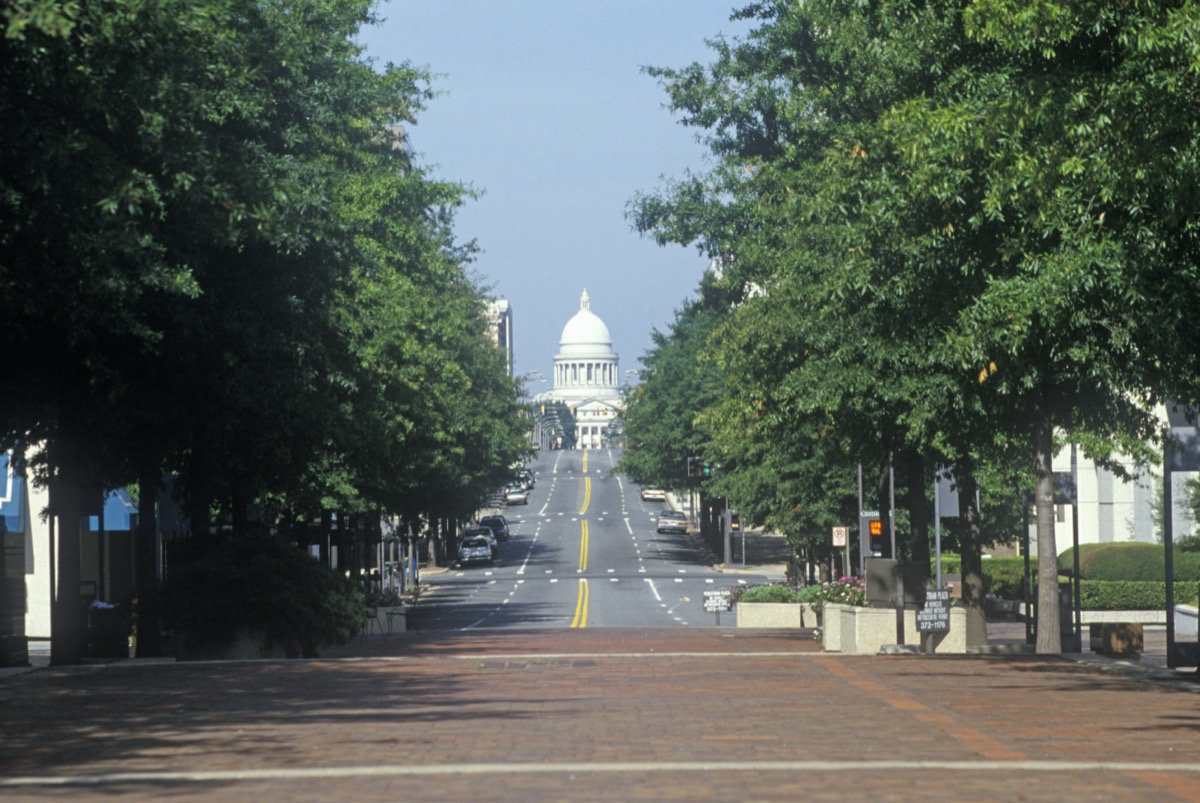 "Arkansas on Friday reported 1,107 new cases of the coronavirus, a new daily record," reports KATV. "Gov. Asa Hutchinson…said he was not surprised by the spike in cases. He said it's possible the increase is connected to Labor Day activities but that hasn't been confirmed by health officials. Hutchinson said the state will consider 'additional action' such as enhanced contact tracing and testing if there are more days with higher than 1,000 new cases. He said he would not consider more broad and restrictive measures."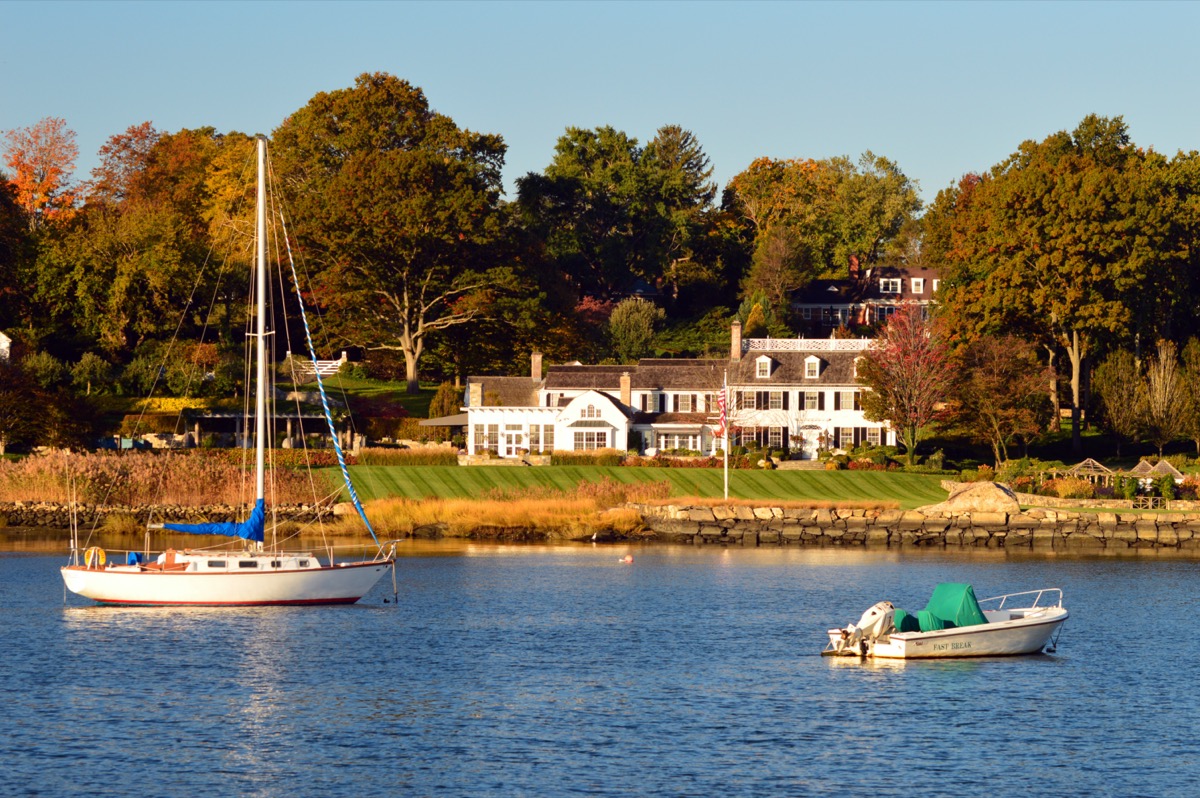 "Connecticut had its third day in a row of a positive coronavirus test rate above 1 percent. There were 233 positive cases out of 21,509 test results reported Friday," reports Patch. "Another two coronavirus-related deaths were reported, which brought the state total up to 4,480. Net hospitalizations dropped by one patient down to 51 patients."
"Back to college means back to parties for many young adults. And in Delaware, that's becoming a major concern according to health officials," reports KYW. "There's been a recent uptick in coronavirus cases in the state. Gov. John Carney is looking at college students as a big reason why." "We know where the challenges are," he said. "They're increasingly in unstructured environments — house parties — not so much in bars and restaurants, we're doing a much better job there."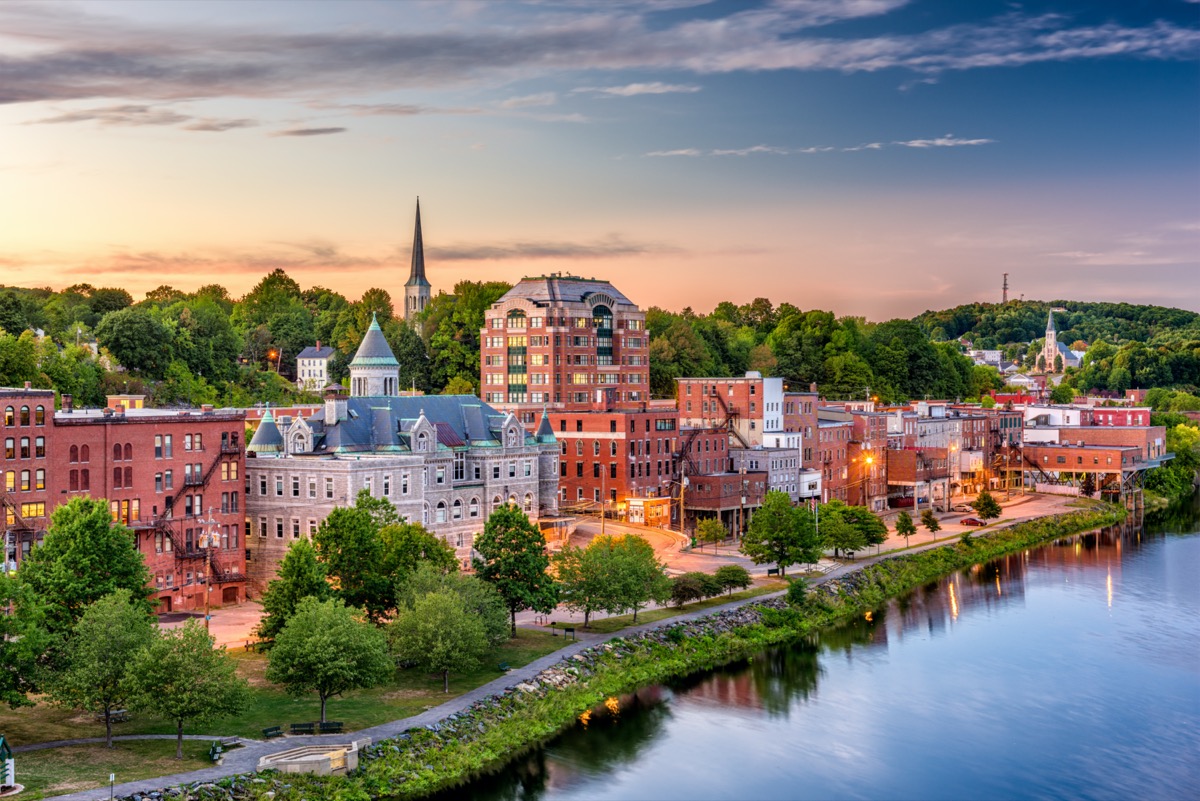 "Another Mainer has died as 31 coronavirus cases have been reported in Maine, health officials said Sunday," reports the Bangor Daily News. "There have now been 4,863 coronavirus cases reported across Maine since the outbreak began here in March, according to the Maine Center for Disease Control and Prevention."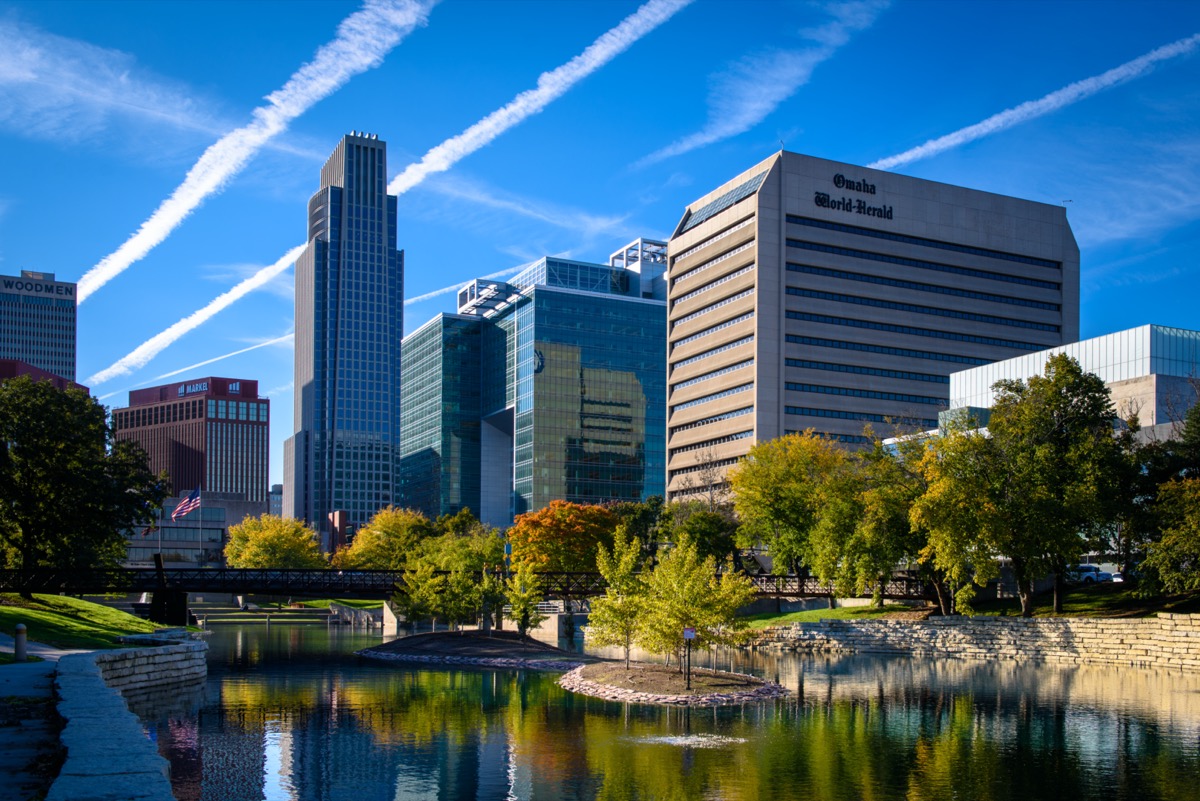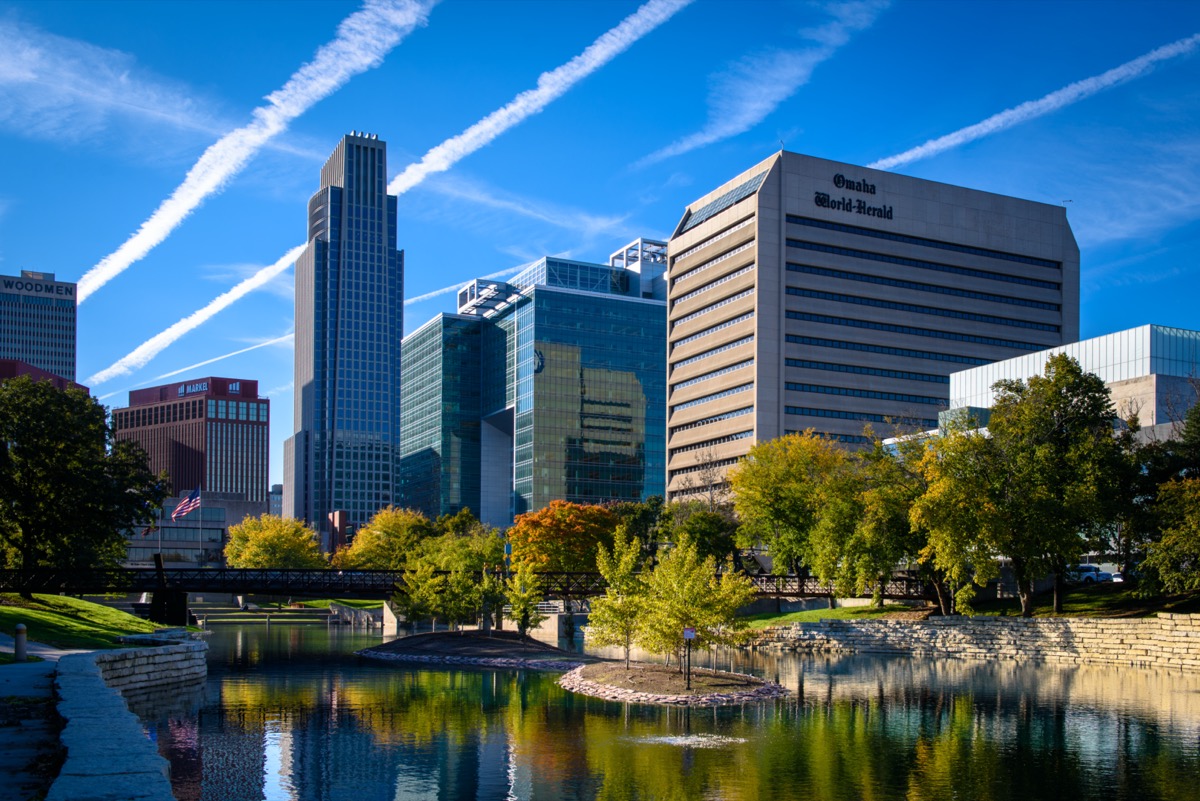 "The toll in lost lives from the coronavirus pandemic continues to grow across Nebraska. The number of Nebraskans who died from COVID-19 rose to 440 this week, according to data compiled by the New York Times," reports Omaha.com. "In just the last two weeks, the toll has grown by 46 people — 16 reported on Wednesday alone, according to the Times data. That is Nebraska's single worst day of reported results during the entire pandemic."6254a4d1642c605c54bf1cab17d50f1e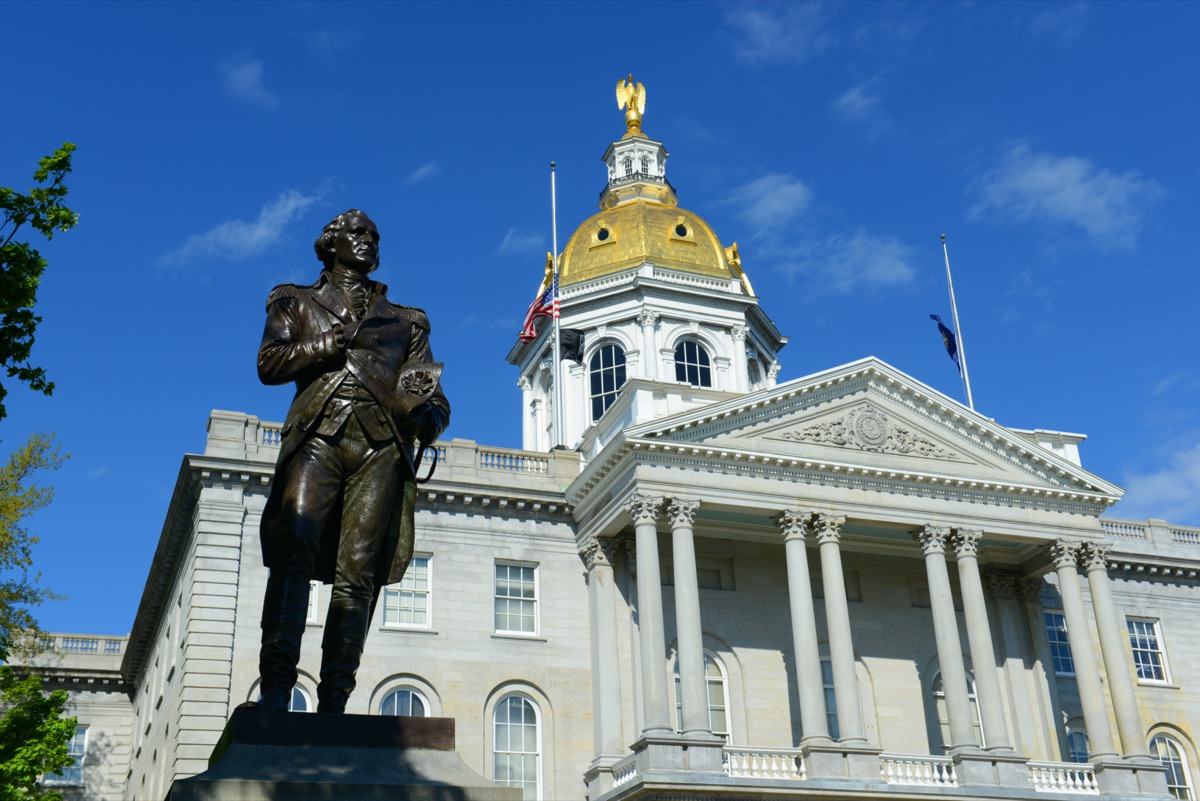 "At least 11 people have tested positive for the novel coronavirus after attending or being linked to a 'reckless' party at the University of New Hampshire's Theta Chi fraternity at the end of August, officials announced," reports Fox News. "UNH President James W. Dean Jr. said that, as of Sunday, 11 cases had been traced to the Theta Chi frat party on Aug. 29, which was attended by more than 100 people—students and non-students—who were 'not wearing masks,' he said."
"New Jersey reported four more deaths attributed to the coronavirus and 306 more positive tests — the second day in a row daily new cases were below 500," reports NJ.com. "The state's rate of transmission dropped slightly for the fourth straight day — to 1.06 — but remained above the critical mark of 1 that shows the state's outbreak is expanding. New Jersey has now reported 196,634 cases out of more than 3.2 million tests in the more than six months since the state announced its first case March 4. That's the eighth-most cases of any U.S. state."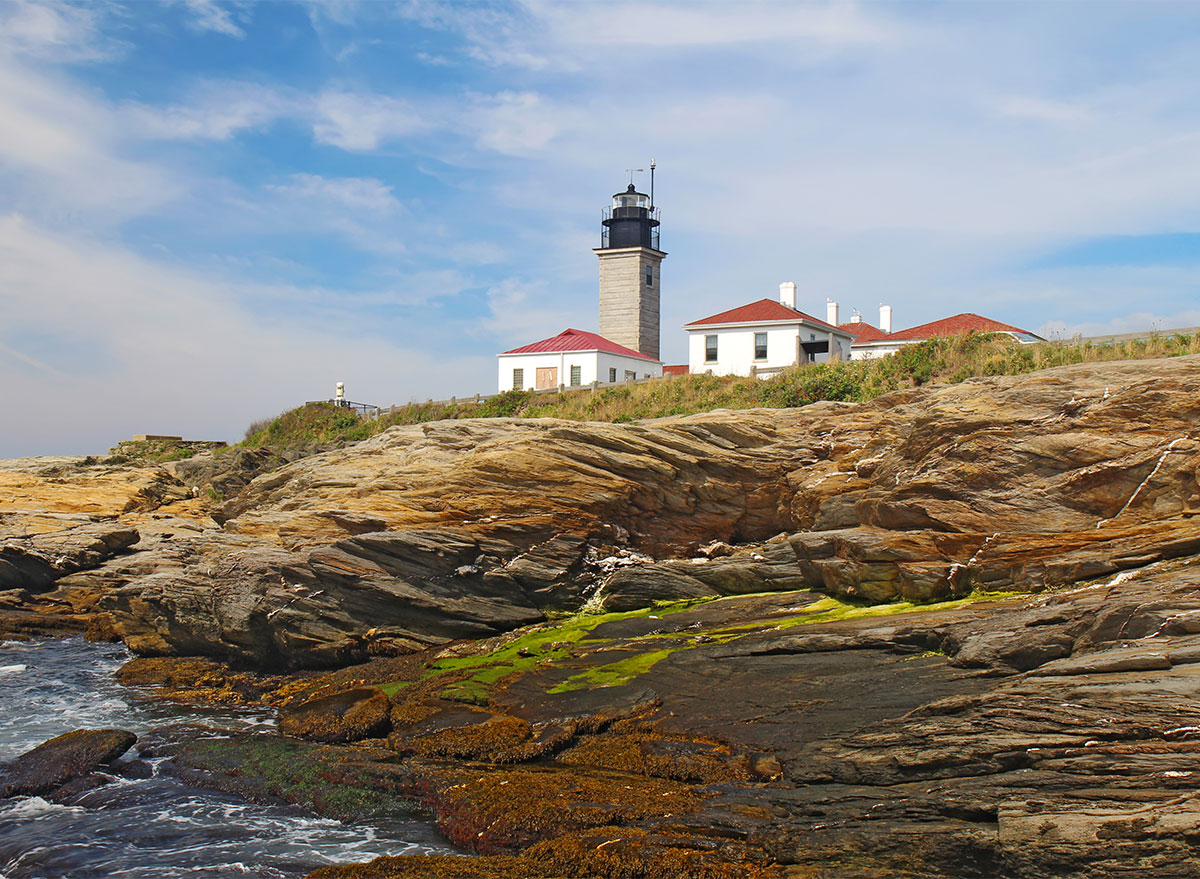 "Rhode Island is tied with Alabama for the most crowded intensive-care units, according to a website that tracks state-by-state data related to the coronavirus pandemic," reports the Providence Journal. "Both states have 80% of their ICU beds occupied, according to a Friday update on covidexitstrategy.com, which is run by a nonpartisan group of public-health and crisis experts. That's the same website that Massachusetts uses to gather new-case and positive-testing data to decide which states' residents can travel in the Bay State without quarantining."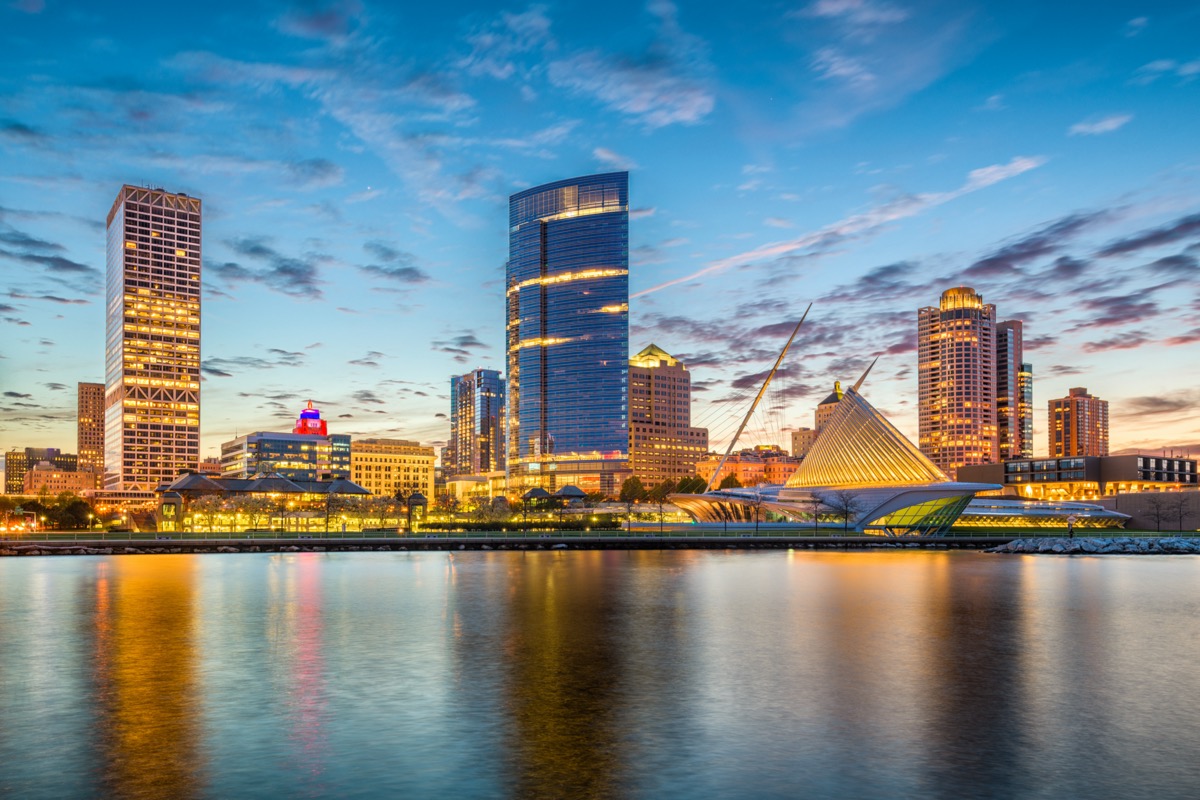 "Wisconsin hit a record high in its average of daily new cases, reporting 1,353 new infections, a roughly 32% increase from a week ago," reports CNBC. "Wisconsin is quickly nearing 90,000 total coronavirus cases since the start of the pandemic, according to state and county health officials," says Channel 3000.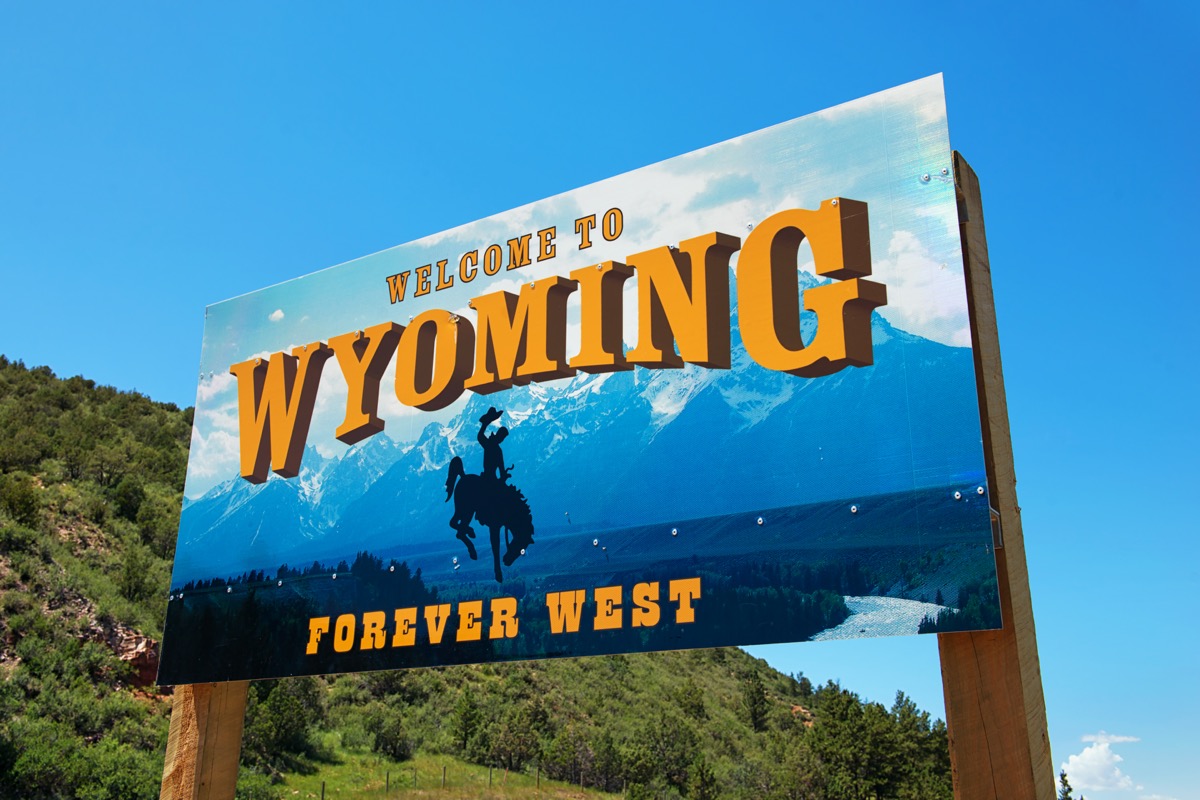 "The total number of coronavirus cases in Wyoming grew by 65 on Friday, with the number of confirmed cases rising by 46 and the number of probable cases rising by 19, according to the Wyoming Department of Health's daily update," reports Trib.com. "A record 171 new coronavirus recoveries were also announced: 146 confirmed (also a record) and 25 probable. The previous records were 99 confirmed recoveries and 103 total recoveries on Sept. 4."
12
How to Stay Healthy During the Pandemic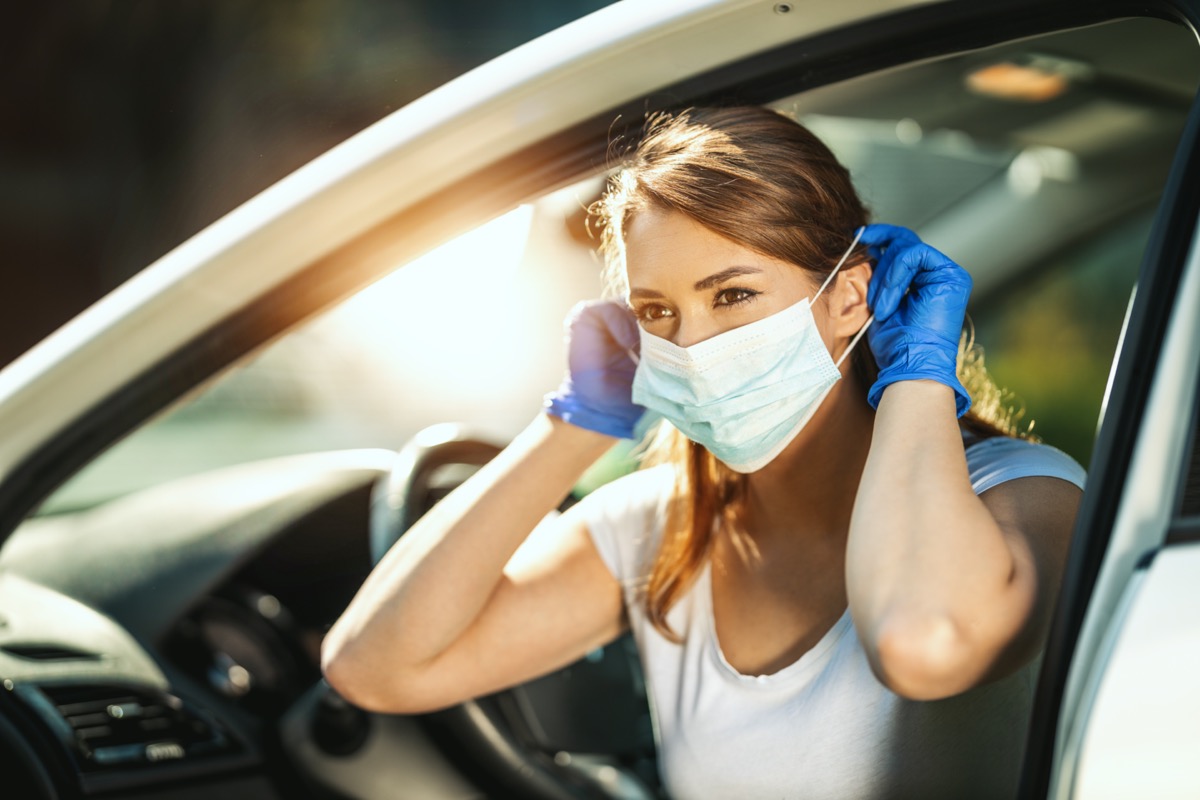 If you feel any of these symptoms, contact a medical professional immediately and visit the support groups so as not to feel alone. And do everything you can to prevent getting—and spreading—COVID-19 in the first place: Mask up, get tested if you think you have coronavirus, avoid crowds (and bars, and house parties), practice social distancing, only run essential errands, wash your hands regularly, disinfect frequently touched surfaces, and to ensure your health and the health of others, don't miss these 35 Places You're Most Likely to Catch Coronavirus.
Alek Korab
Alek Korab is a Co-Founder and Managing Editor of the ETNT Health channel on Eat This, Not That!
Read more about Alek