5 New Things You'll See at Subway When It Reopens
How your handmade sandwich is going to be made safely.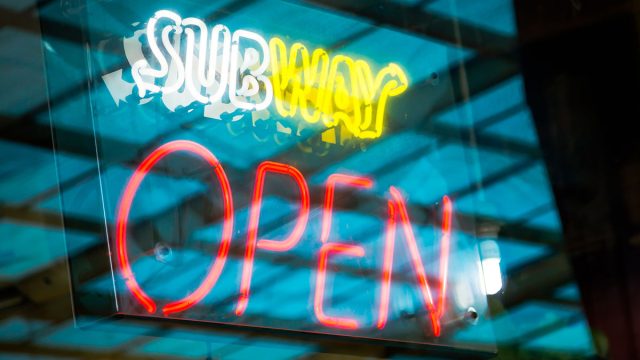 Subway is making it safe and easy to eat fresh once coronavirus restrictions are lifted. As restaurants across the country start reopening their doors after stay-at-home orders are lifted, restaurants are taking steps to make sure their employees and guests are safe in their dining rooms. The CDC has a list of recommended guidelines for restaurants to follow during this reopening phase, but some restaurants, like Subway, are taking extra precautionary steps.
In an interview with CNBC, Subway CEO John Chidsey laid out exactly what measures the sandwich chain would be implementing during its reopening to protect both their "sandwich artists" and their customers. To stay informed on the latest coronavirus food news, make sure to sign up for our newsletter.
Sandwich artists will wear gloves and masks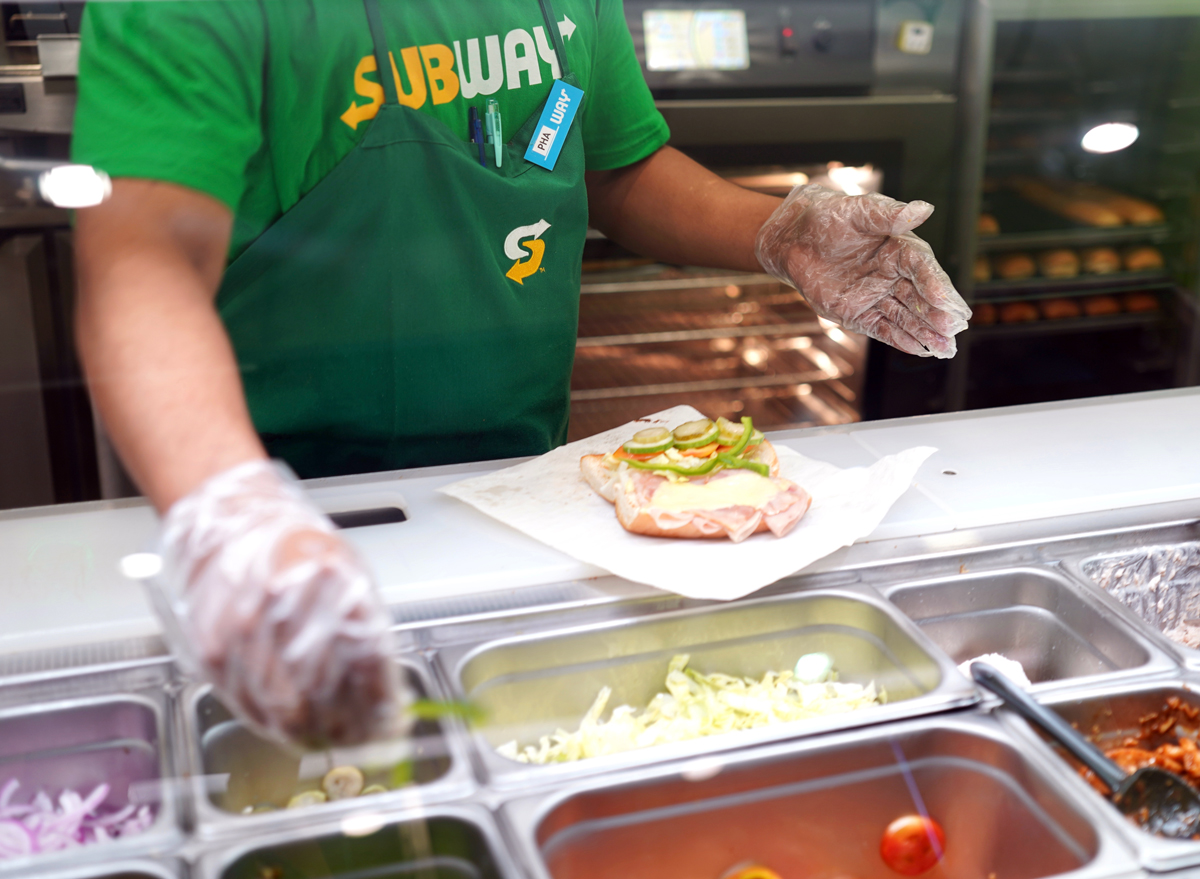 Subway sandwich artists have always worn gloves—and replaced them after making each sub—but all employees will also wear masks moving forward to increase food safety measures. Restaurant staff wearing a mask is just one of the 5 New Things in Restaurants You're Going to Have to Get Used To.
Fresh food will be covered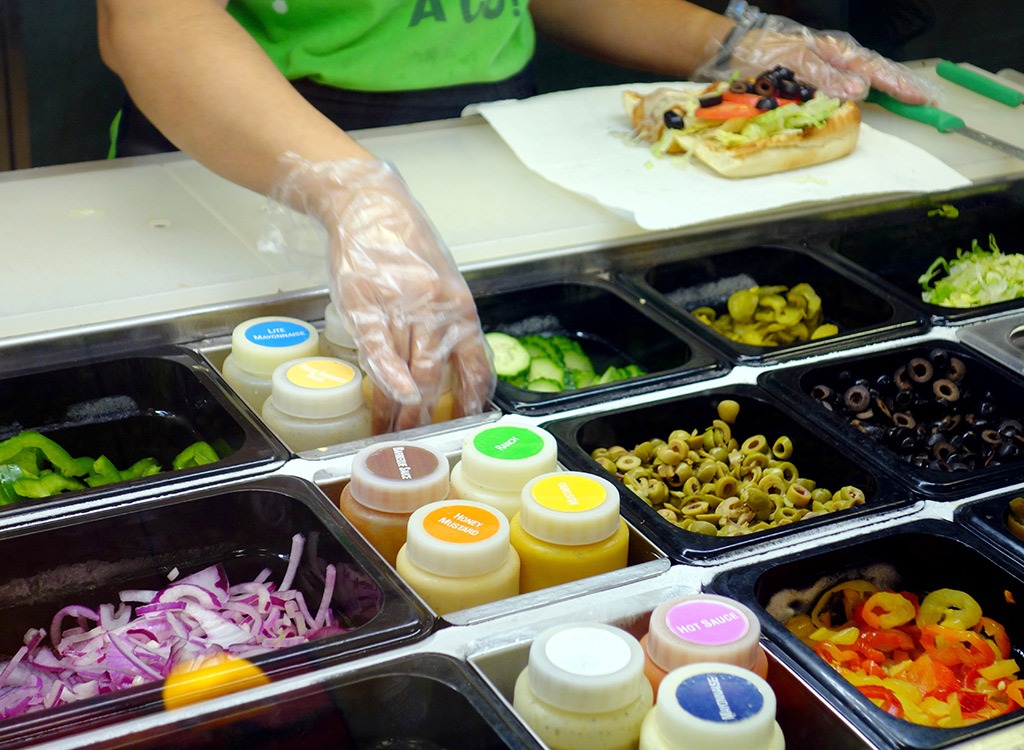 Chidsey says that all the fresh food "will be covered up at all times." Despite Subway always having sneezeguards (the plexiglass that stands between you and the ingredients) to protect their ingredients, the sandwich chain is taking extra measures to make sure that the ingredients going in your sub are as safe as possible. And you should be doing the same at home with the Best Food Safety Tips Right Now, According to the FDA.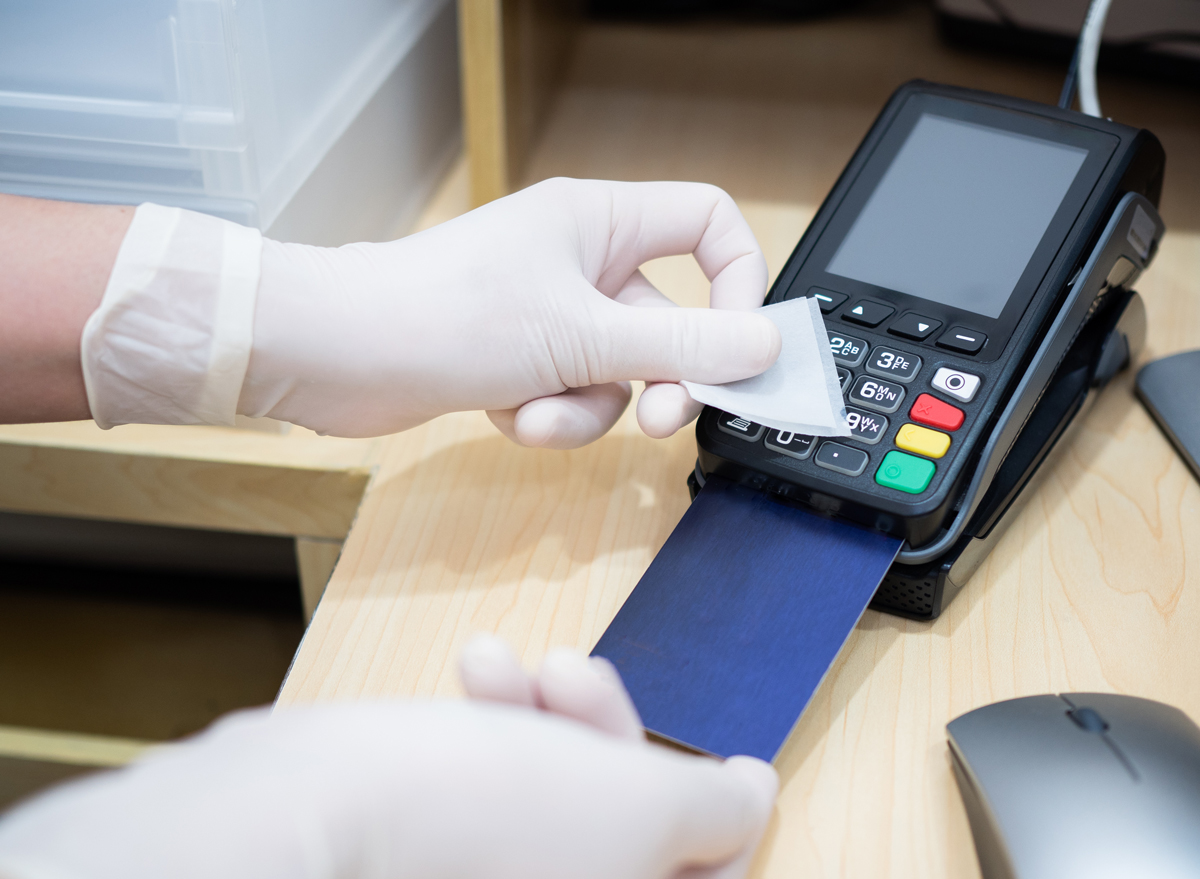 To keep their restaurants safe, Subway will be conducting "hourly cleanings, especially in high-touch areas such as door handles and credit card terminals." So the next time you walk into the sandwich shop, it's likely that you'll see an employee sanitizing high-touch objects.
Waiting in line spaced out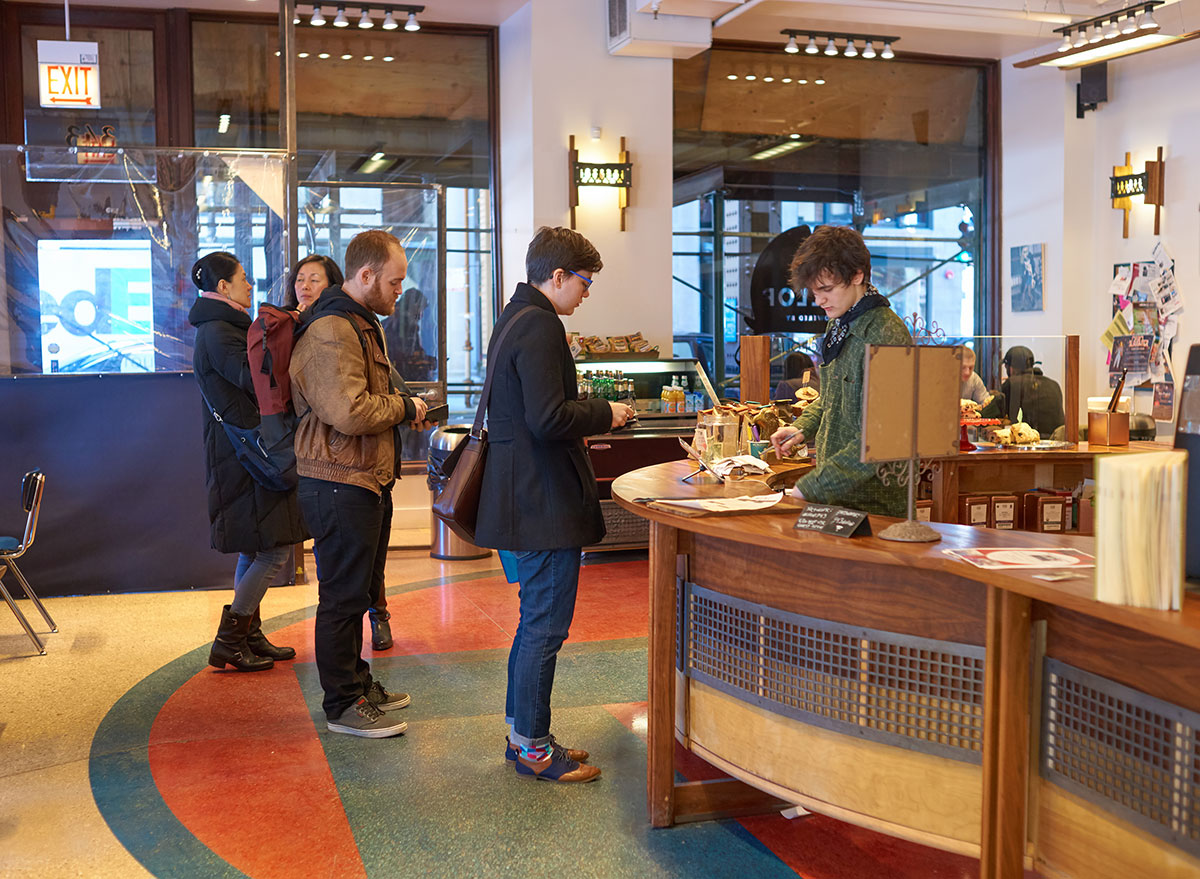 You're probably already familiar with standing in lines for grocery shopping six feet apart, and that safety measure will carry through to ordering at Subway. Subway employees and franchise owners will be putting measures in place to make sure customers are spaced six feet apart as they're waiting in line to order. The same social distancing guidelines will be in place for their seating as well.
Plexiglass shields at the checkout counter
Subway restaurants will be installing plexiglass shields at registers to protect employees from potential infection from customers. Although employees will be wearing masks, masks are used to protect others rather than the wearer him or herself. At this time, Subway is not requiring customers to wear masks when you enter the restaurant, so that extra layer of protection at the register when customers and staff are in close contact is important to keep employees safe. Subway isn't the only chain changing their dining experience post-COVID. There are also 8 New Things You'll See at McDonald's When It Reopens.
Olivia Tarantino is a senior editor of
Eat This, Not That!
, specializing in nutrition, health, and food product coverage.
Read more