7 Sure Signs You've Already Had COVID, Study Says
82% of patients studied reported neurological problems.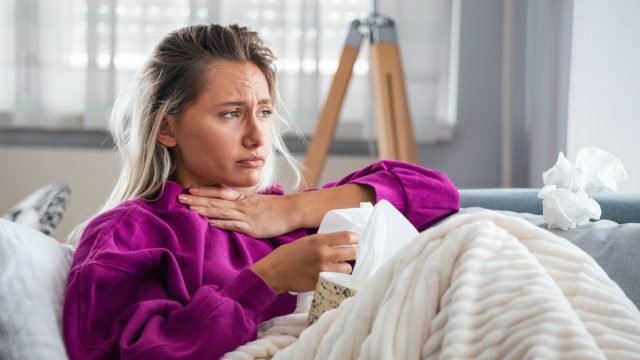 With intensive care beds nearing capacity across the country due to coronavirus, worry over catching COVID-19 is higher than ever. You're right to be concerned: The virus can be insidious, leading not just to death, but to lingering effects that can hurt you, potentially for life. In a study in the journal Annals of Clinical and Translational Neurology, researchers, observing 412 patients, found that 82% of them reported neurological problems that lasted after they got the virus. Read on to discover the most frequent neurologic manifestations, and to ensure your health and the health of others, don't miss these Sure Signs You've Already Had Coronavirus. 
1
Myalgias, a.k.a. Muscle Pain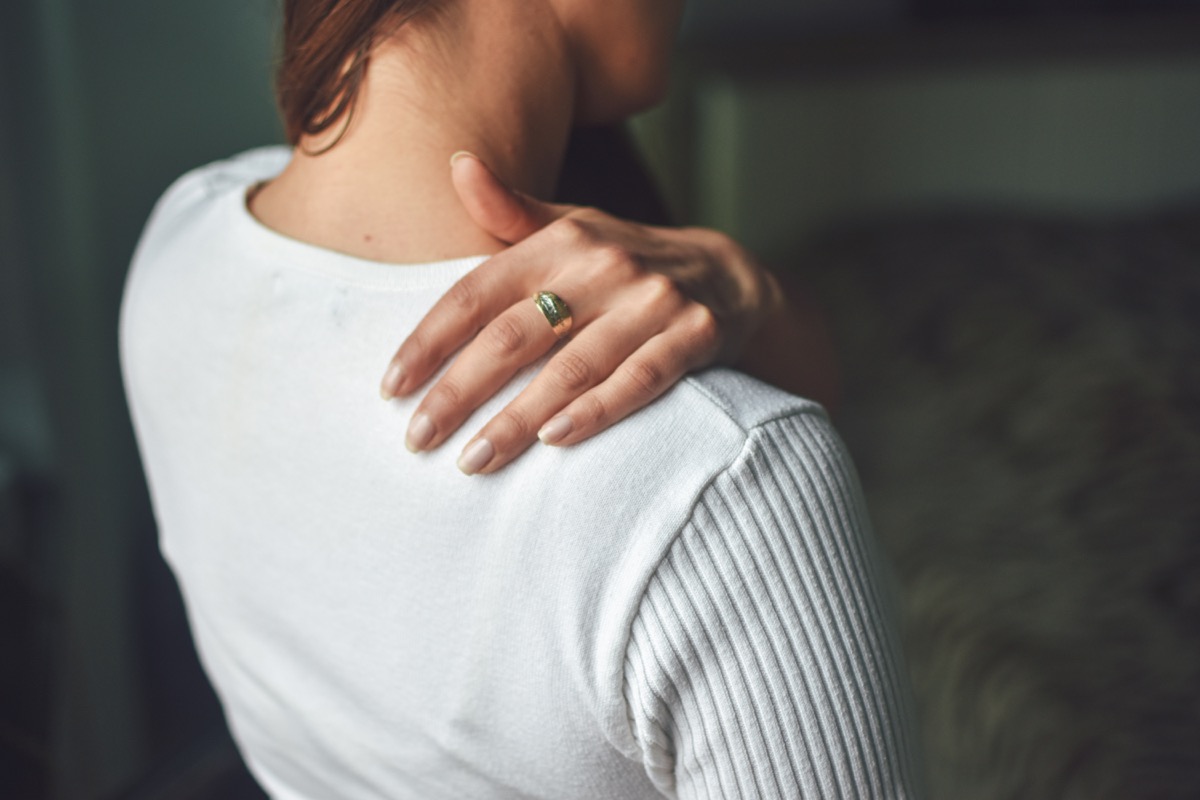 44.8% of those studied experienced this
"It's the case for Maria Manfredini. She and her fiancé were planning their dream wedding in Italy when the pandemic hit," reports CBS News. "Forced to cancel, they took a quick trip to Arizona in June and came home with COVID-19. 'No smell, no taste, horrible body aches, and it really attacked my legs. Horrible leg pains,' Manfredini says. Six months later, the 35-year-old is still not feeling well. Her worst symptoms are leg pain and brain fog. 'It's extremely frustrating because everybody, the first thing they tell me is, well, you look great. You can't be sick. At the end of the day, I'm exhausted, I'm in pain,' Manfredini says.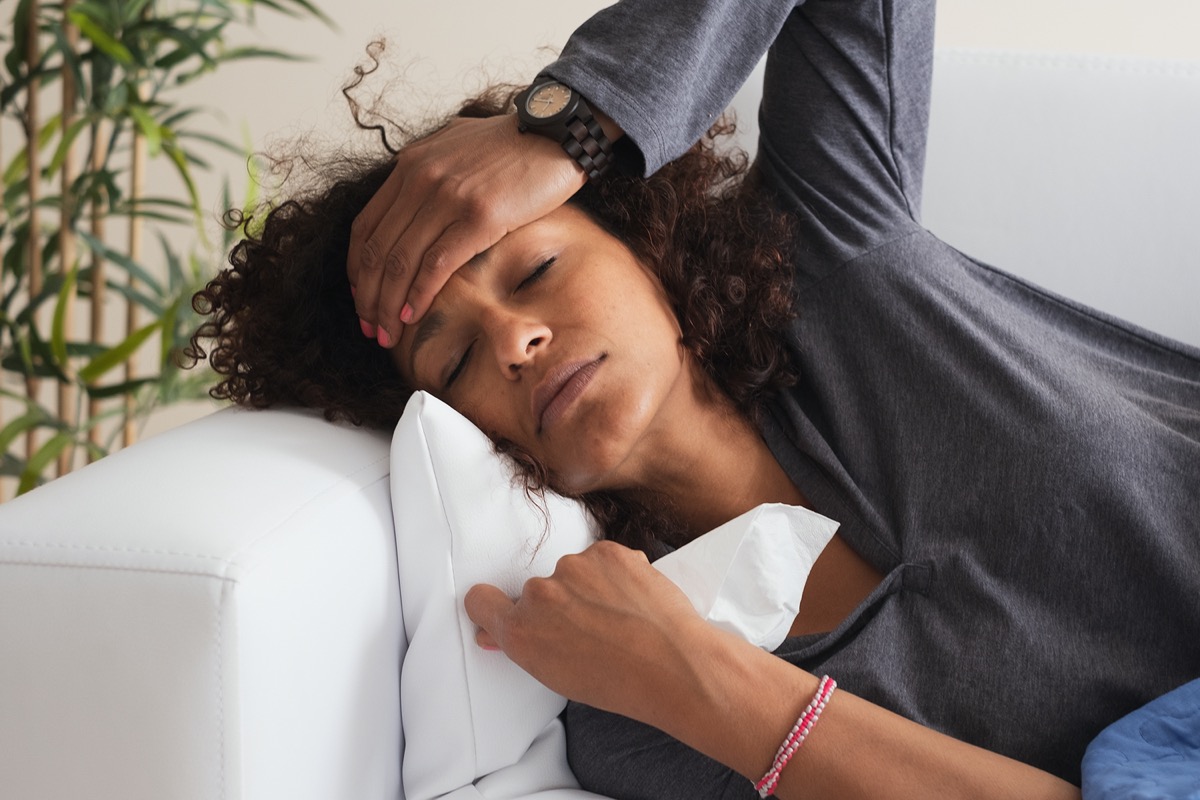 37.7% of those studied experienced this
"My friend described the headaches like a hammer inside his head that was trying to chip its way out. That's an understatement," said Broadway star Danny Burstein, who caught coronavirus early on and still suffers. "I'd had a fever, migraines, body aches, my hands hurt so much."
31.8% of those studied experienced this
"…which means alteration of mental function, going from mild confusion all the way to coma," reports CBS News, which talked to Dr. Igor Koralnik with Northwestern Medicine's Department of Neurology. "Only one-third of those with encephalopathy were able to care for their own affairs after discharge, compared to 90% of those who did not have encephalopathy," he said.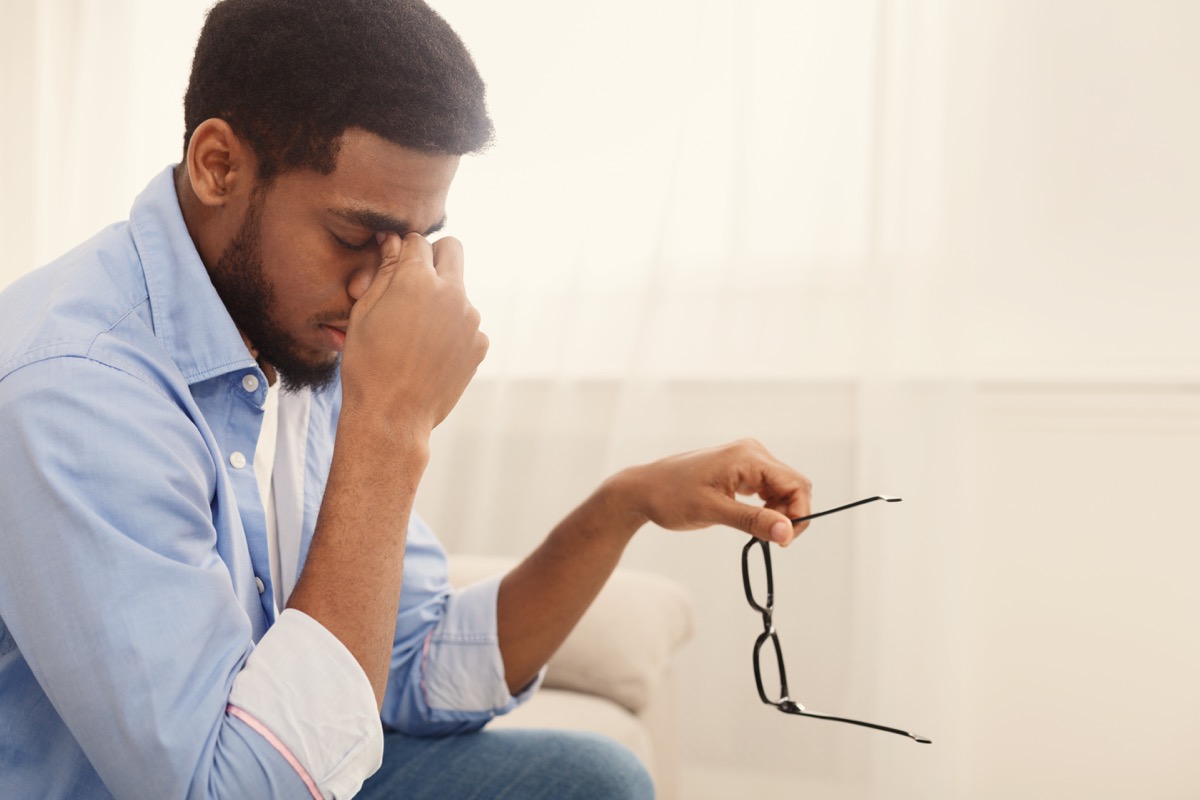 29.7% of those studied experienced this
"They are called long haulers, people have recovered from the Coronavirus infection but have lingering symptoms. Some call the headaches, dizziness, and fatigue. Brain Fog," reports Everything Lubbock. "Neurologist Dr. Michele Longo says, 'I'm seeing healthy people that did not have these serious manifestations of Covid. People that are athletic don't have underlying health conditions that are reporting symptoms. She continues with patients have: Short Term Memory Loss, Problems Focusing, Problems Concentrating, Problems Finding words, and Trouble with Daily Thinking.'"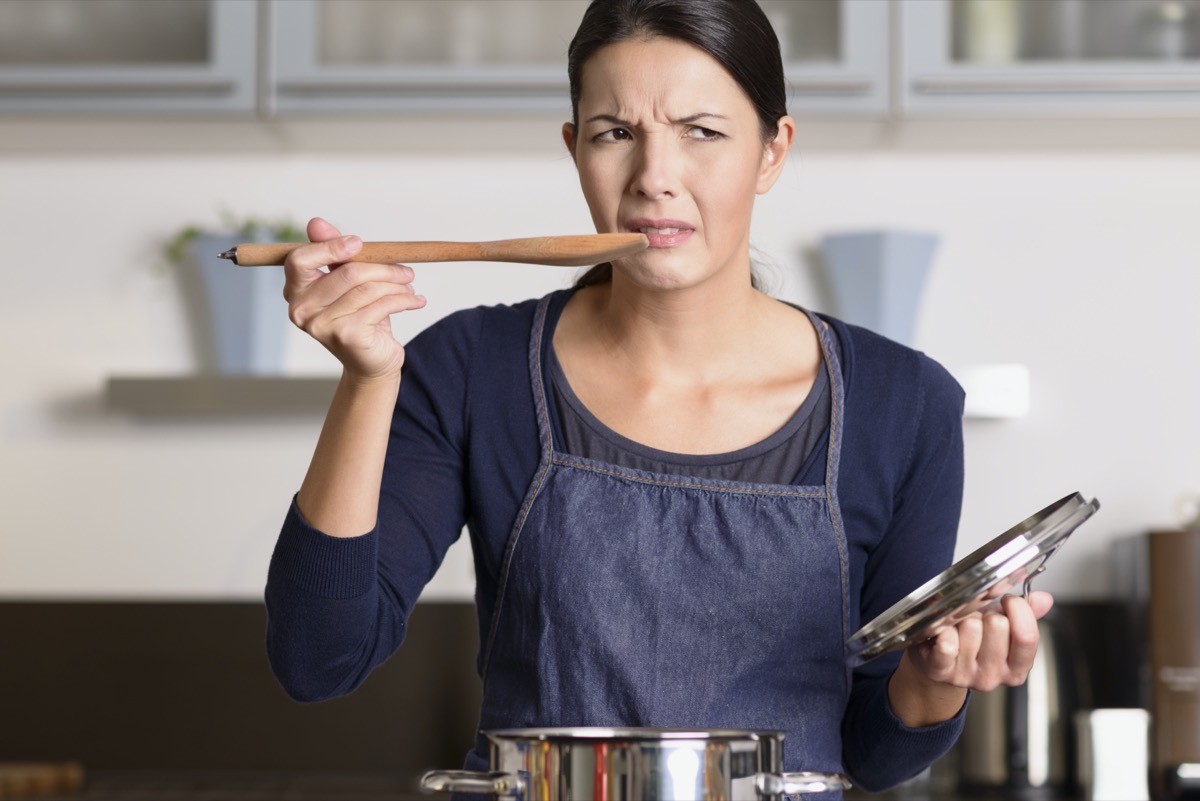 15.9% of those studied experienced this
Losing your sense of taste may be connected to the virus' impact on your brain. "A neurologic nature has been suggested as a possible mechanism for dysgeusia," reports one study. "Indeed, gustatory and olfactory functions are closely linked."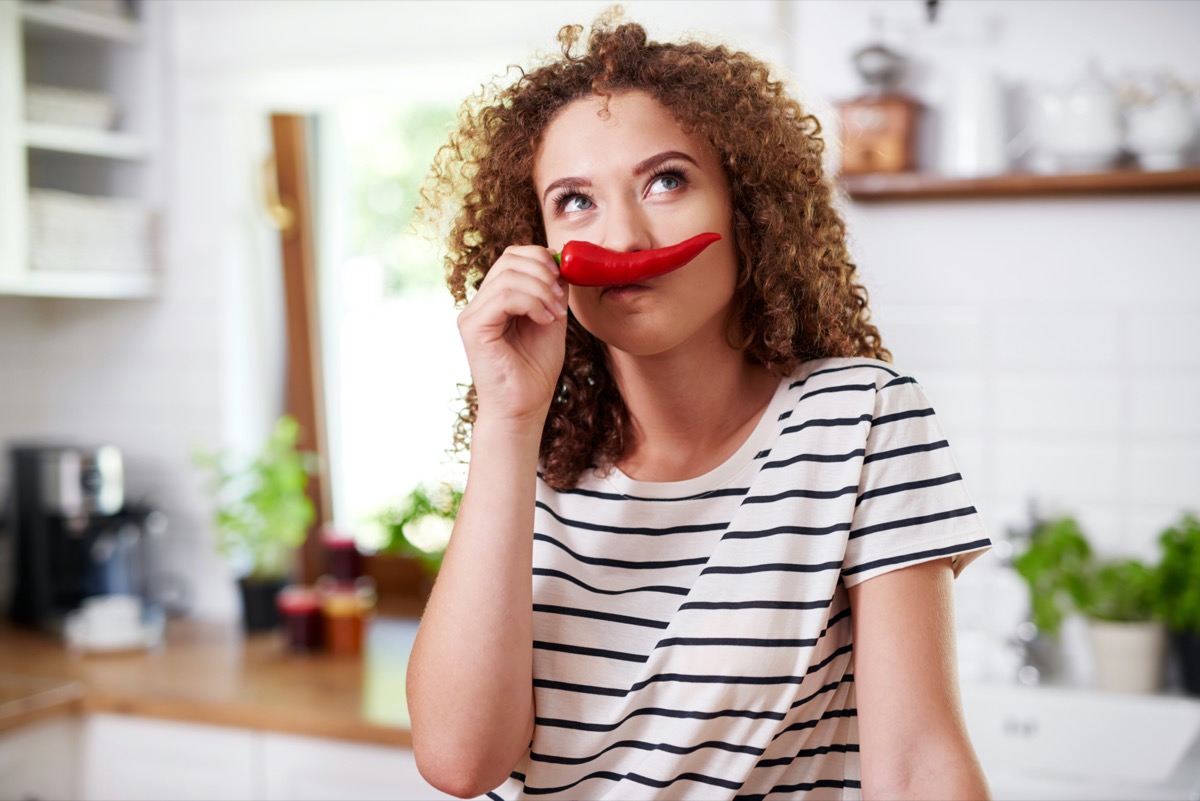 11.4% of those studied experienced this
Losing your sense of smell can be a sure sign you have COVID—and can linger in some patients. "A new study shows that undergoing 'smell training' may help some people regain their sense of smell if they lose it or it becomes distorted after an illness—including COVID-19," reports VeryWell Health. "The patients received a range of smell training kits with different scents, including eucalyptus, lemon, rose, cinnamon, chocolate, coffee, lavender, honey, strawberry, and thyme. They were tested at the start of the trial to see how well they could smell the different odors and then tested again after six months of smell training."
RELATED: COVID Symptoms Usually Appear in This Order, Study Finds
7
The More Common COVID Symptoms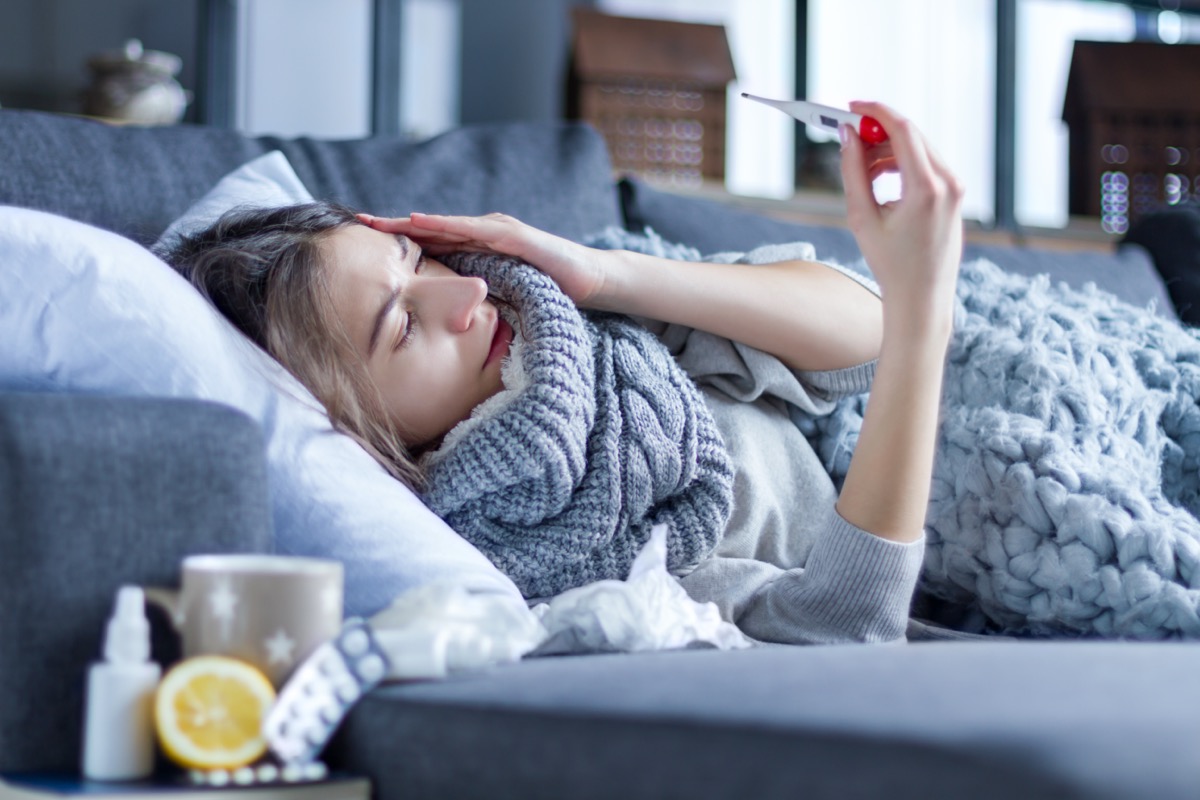 Although the study found neurological symptoms to be quite common, there are even more common symptoms that present themselves to most COVID patients. "People with COVID-19 have had a wide range of symptoms reported – ranging from mild symptoms to severe illness," reports the CDC. "Symptoms may appear 2-14 days after exposure to the virus. People with these symptoms may have COVID-19:
Fever or chills

Cough

Shortness of breath or difficulty breathing

Fatigue

Muscle or body aches

Headache

New loss of taste or smell

Sore throat

Congestion or runny nose

Nausea or vomiting

Diarrhea"
8
When to Seek Emergency Medical Attention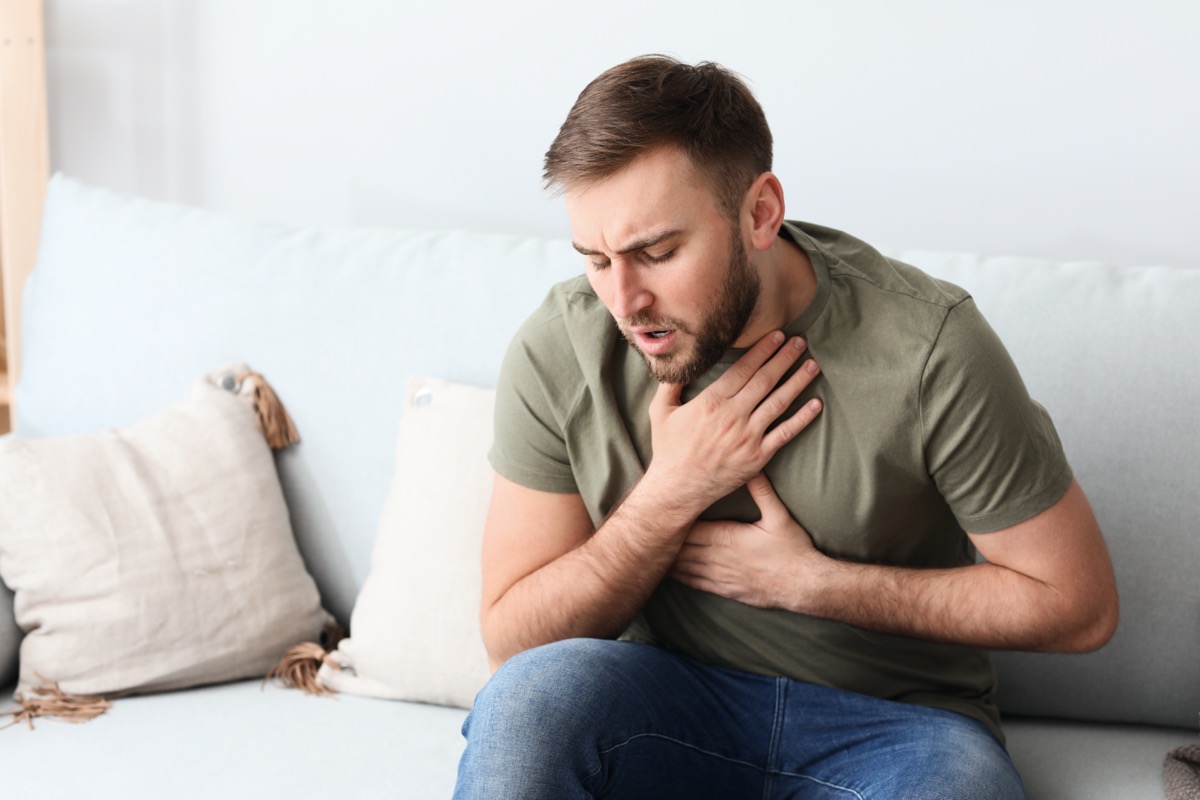 "Look for emergency warning signs for COVID-19," says the CDC. "If someone is showing any of these signs, seek emergency medical care immediately:
Trouble breathing

Persistent pain or pressure in the chest

New confusion

Inability to wake or stay awake

Bluish lips or face
This list is not all possible symptoms. Please call your medical provider for any other symptoms that are severe or concerning to you."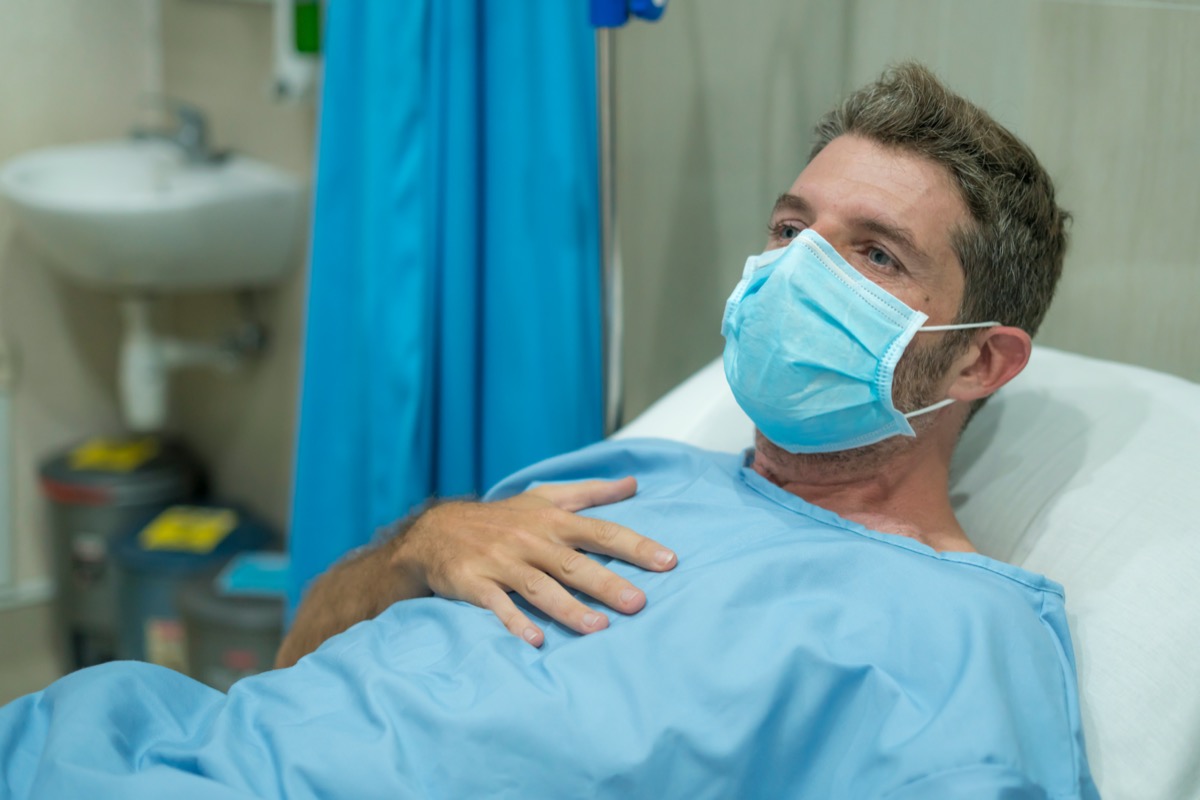 "Strokes, movement disorders, motor and sensory deficits, ataxia, and seizures were uncommon (0.2 to 1.4% of patients each)," say the authors. "Severe respiratory disease requiring mechanical ventilation occurred in 134 patients (26.3%)." If you experience these or any of the symptoms mentioned in this article, contact your healthcare provider. And to get through this pandemic at your healthiest, don't miss these 35 Places You're Most Likely to Catch COVID.
Alek Korab is a Co-Founder and Managing Editor of the ETNT Health channel on
Eat This, Not That!
Read more