This Swedish Restaurant Makes Keto-Friendly Pizza With Crust Entirely Made from Eggs
A new chain in Stockholm is trying to get pizza-loving ketogenics to move from cauliflower to egg crusts.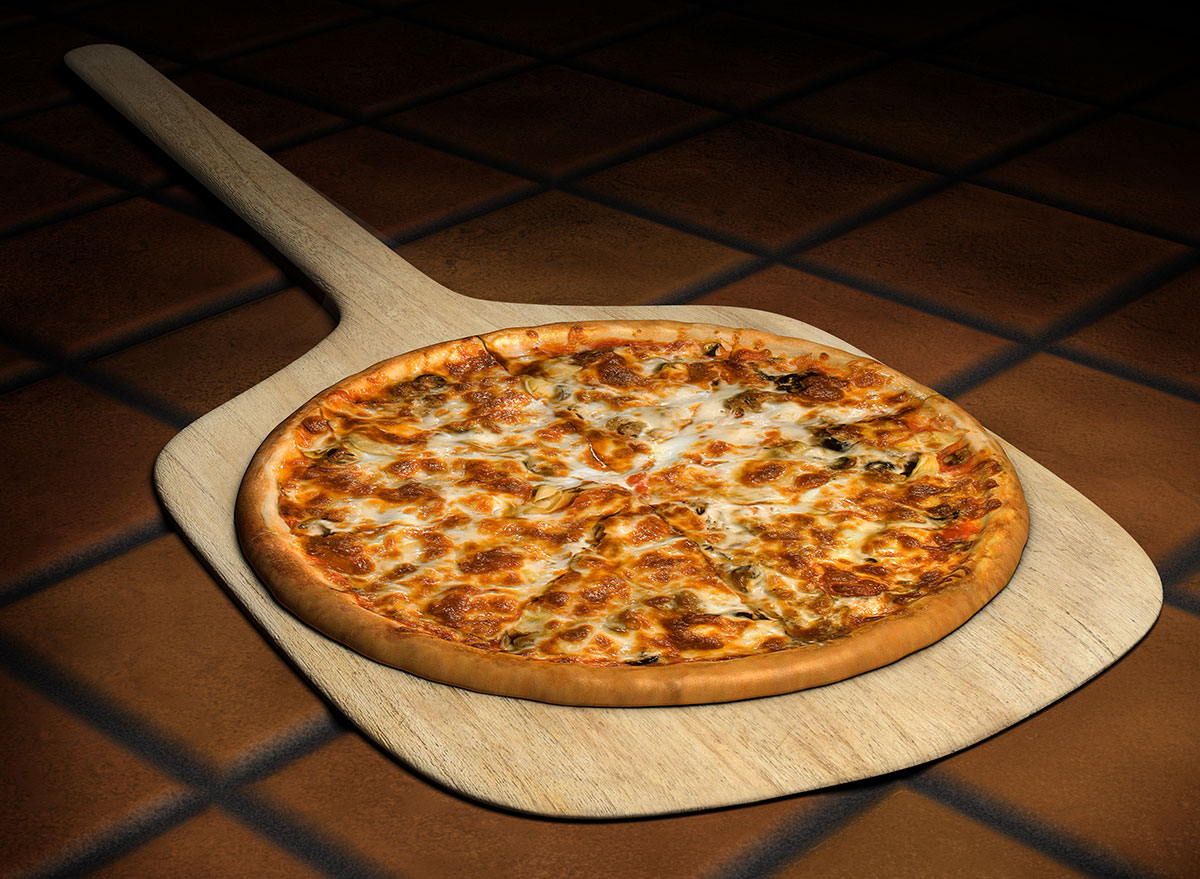 A brand new Swedish restaurant is trying to solve one of the biggest problems that come with the ketogenic diet: delicious pizza without complex carbs. Enter Eggs Inc into the equation, a Stockholm-based franchise entirely based on healthy fast food that is, well, egg-based.
Founded by co-founders and husband and wife team Elisabet and Glenn Eriksson, the health-centric restaurant offers six varieties of pizzas, each served upon a crust made 100% from eggs.  The Erikssons are veterans of the restaurant game, having founded and sold Swedish coffee house chain Espresso House, the proceeds from which they've invested into a new venture that aims to serve a growing market for carb-free foods.
It's not just the egg-only pizza crust that entices the suddenly popular chain, the variety of toppings has proven to hold great appeal as well. Yes, there is traditional pepperoni (served with creme fraiche and red onion), as well as prosciutto (served with basil pesto and balsamic vinegar). But, there's also smoked salmon and chive, or goat cheese and walnut, among others. Each features zero additional complex carbs for the keto dieter seeking a good pizza fix.
Carb-less pizza "dough" is nothing new: Gluten-free pizza dough is widely available in most health food stores, as is cauliflower pizza dough. Critics complain, however, that these keto-friendly options leave you feeling like you're eating cardboard or cauliflower respectively.
The reviews of Eggs, Inc. pizzas, though, are considerably more promising than keto-friendly pizza versions that have come before. And in the interest of transparency, the cooking station is in full view of all customers, front and center in their Stockholm location. That's not the only clever attention to detail the Eriksson's feature: patrons visiting the restroom are treated to stand-up comedy routines while they do their business.
It's not just egg-based pizza featured here—the menu features a slew of other egg-based items, like egg sandwiches (served on "egg buns"), egg nuggets, and even egg pancakes. While the storefront has only been opened for a few months, plans to extend their franchise throughout other Scandinavian cities are progressing apace.6254a4d1642c605c54bf1cab17d50f1e
Will the Erikssons take their eggs to the U.S.? Possibly. Given the ketogenic diet trends here, there's certainly a great demand. It seems more likely, though, that an American restauranteur will replicate the idea and reap their own domestic rewards.