"Some Patients Continue to Develop Long COVID": The COVID Symptoms Doctors are Seeing Most Now
Doctors warn to be careful of these COVID symptoms.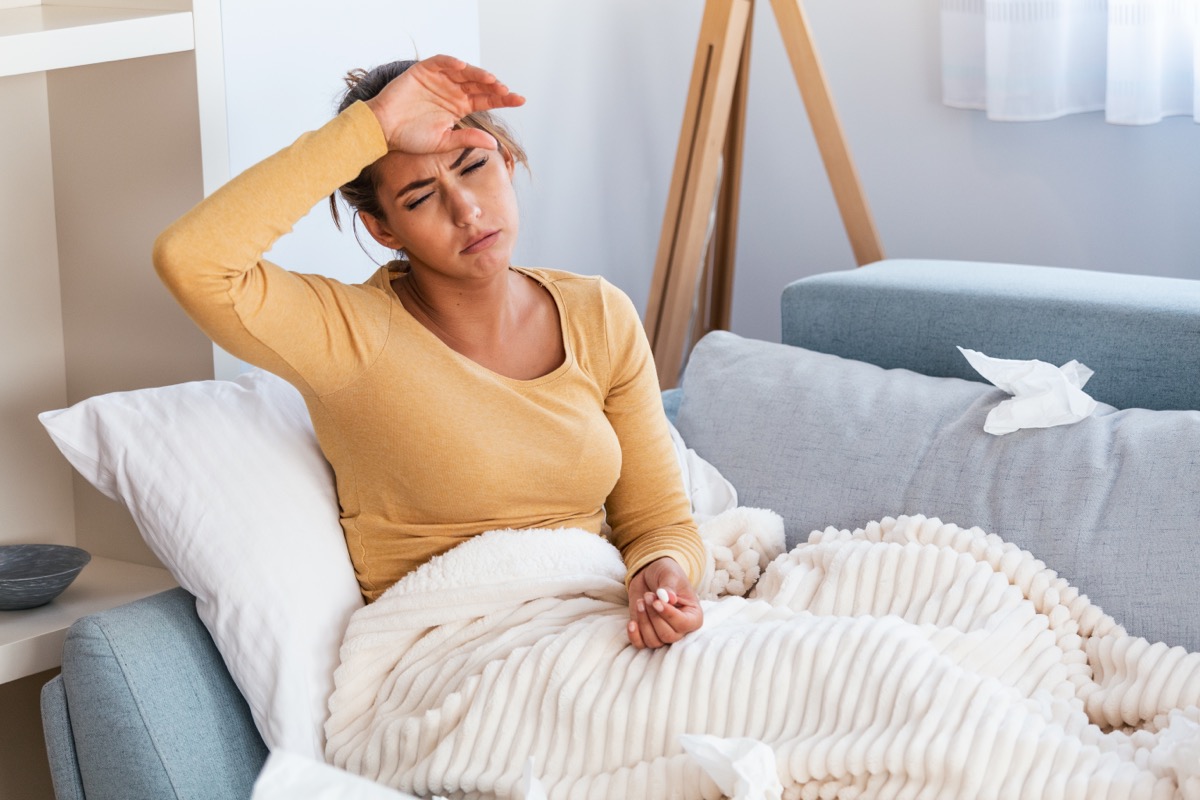 Rising cases of COVID-19 are hardly a surprise to the many experts who predicted we would experience a surge this winter. Health officials are also warning there will be an uptick of RSV and influenza as well. "We must not forget we are entering respiratory season, it's called respiratory season because we see a greater number of respiratory infections," Dr. Javeed Siddiqui MD/MPH, Co-Founder and Chief Medical Officer at TeleMed2U tells Eat This, Not That! Health. "There's a misconception that SARS-CoV-2 or COVID-19 has disappeared. It absolutely has not disappeared. In addition we are seeing cases of influenza and we are seeing a significant number of cases of RSV in children."
Dr. Siddiqui continues, "So the existence of these viruses occurring at the same time is absolutely a reason for concern. In addition, throughout this pandemic Europe has been approximately 3 to 6 weeks ahead of the United States. Many European countries are reporting increased hospitalizations due to patient's newly infected with the Covid virus."
But, it's not just other countries experiencing an uptick of virus cases. Hospitalization rates are up in many U.S. cities and some are reaching almost full capacity already. A serious increase in RSV cases is causing a strain on the healthcare system in Massachusetts. NBC 10 Boston reports, "The surge, which began in late summer, is intense — Mass General Brigham, the state's biggest health care provider, saw 1,000 cases of RSV in the first week of November, after seeing 2,000 in all of October, said Dr. Brian Cummings, who works at the pediatric intensive care unit at MassGeneral Hospital for Children. "There's really been exponential growth," he said at a briefing Thursday, noting that most hospitals in the Boston area are finding a way to deal with the surge despite being over capacity."
Michigan is also facing hospital capacity issues. The Detroit Free Press reports, "Statewide, pediatric intensive care hospital beds are now 89% full, according to data from the Michigan Health and Hospital Association and the state health department. Many of them are being used to care for children sick with RSV, which can cause severe illness and, rarely, death in young children, people who are immunocompromised and people age 65 and older." Read on—and to ensure your health and the health of others, don't miss these Sure Signs You've Already Had COVID.6254a4d1642c605c54bf1cab17d50f1e
1
Stay Healthy! Hospitals and Healthcare Workers are Stressed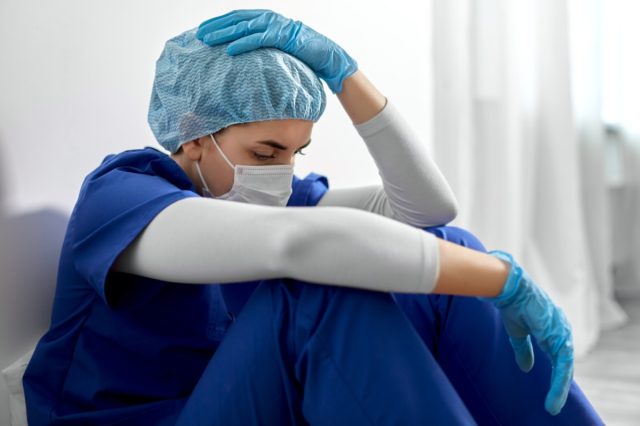 Dr. Ali Jamehdor, DO Medical Director, Emergency Department at Dignity Health St. Mary's Medical Center explains, "We have seen first hand that US hospitals can be fragile. We are already seeing the first signs of strain that early winter illnesses are having on hospitals….and it's only early November. Children's hospitals are having difficulty accepting transfers from other hospitals without pediatric inpatient capacity… because they themselves are too full. The triple effect of flu, COVID and RSV is real. We all need to do our part to keep the inpatient capacity of hospitals open and continue to care for the very sick within the hospitals."
 Dr. Tom Yadegar, Pulmonologist and Medical Director of the Intensive Care Unit at Providence Cedars-Sinai Tarzana Medical Center tells us, "Winter is always a busy time for hospitals, but this season is anticipated to have higher than normal rates due to COVID, Influenza and RSV infections. Surges are situations that hospitals and medical centers prepare for, but healthcare workers are still recovering from the effects of treating masses of COVID-19 patients from the past few years. It's not ideal, but I remain hopeful that we can come together and do our best work."
Bernadette Boden-Albala, MPH, DrPH, Director and Founding Dean, University of California, Irvine Program in Public Health  adds, "In general, people are gathering more this year than last, and most masking requirements have been lifted, so people are masking less, which creates more opportunities for transmission of the virus. With RSV, influenza, and SARS-CoV-2 viruses circulating at the same time, there are worries that this winter we will face an overburdened healthcare system as well as the threat to the health and safety of the public at large. If we take care of ourselves and make smart choices this winter, we can reduce the potential burden on our healthcare workers."
2
How Much Immunity You Really Have from the Vaccine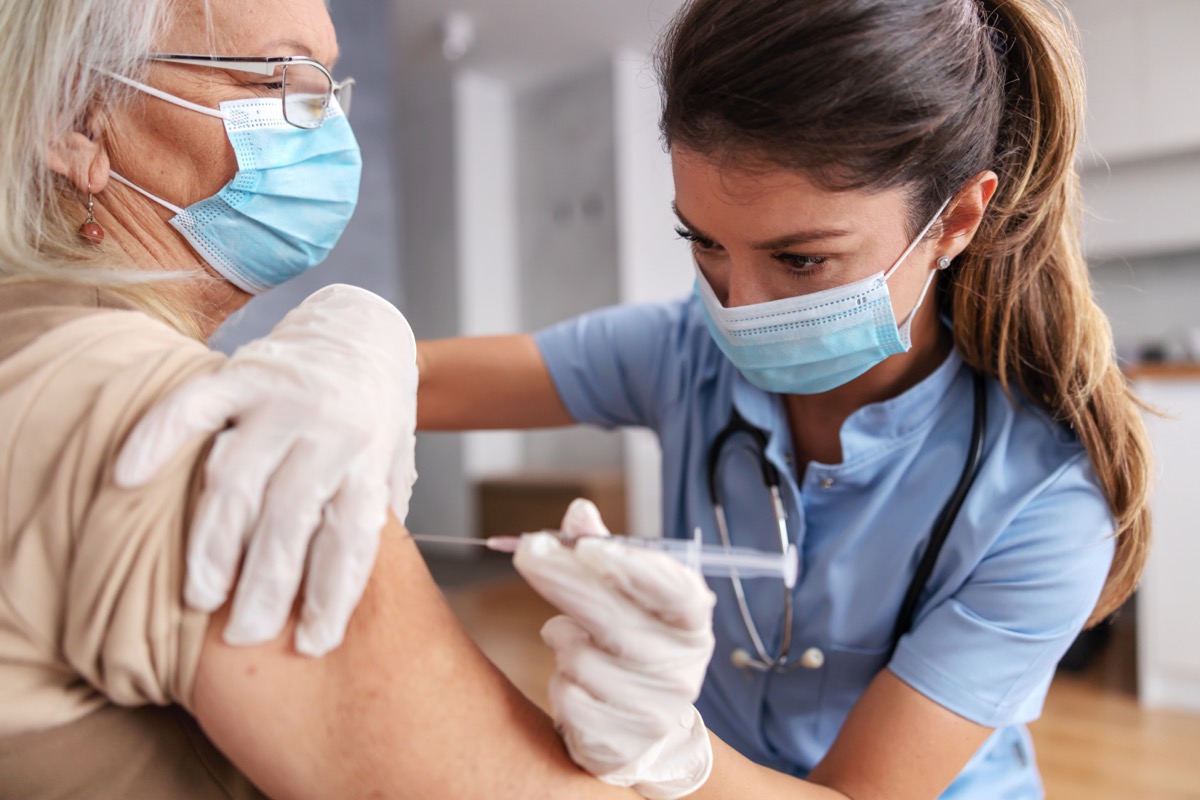 Dr. Yadegar says, "Being fully vaccinated improves immunity, especially when patients have received a bi-valent booster. Over 3-6 months, immunity starts to wane, which is why it is essential to continue to practice safety measures and boost immunity through proper diet and exercise and adequate rest." 
According to Dr. Boden-Albala, "As individuals, every time we get a booster it boosts our immunity and strengthens the community protection against COVID-19. Keeping our defenses up against severe disease will always protect us against worse outcomes. While vaccines have proven very effective at reducing the severity of symptoms as well as the likelihood of hospitalization and death, those who are vaccinated may still become infected and so should follow the same guidelines for testing when they have symptoms and before and after travel, gatherings, and events. The good news today is that in addition to the benefits of vaccines at reducing the severity of illness, there are also treatments available that can further reduce the risk of hospitalization and death, so knowing if you have COVID-19 is important so you can access treatments that are appropriate for you."
3
COVID is Still Deadly, but Not Like Previous Years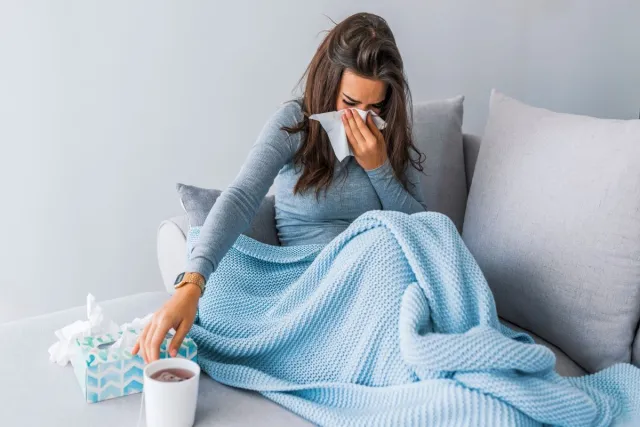 According to Dr. Yadegar, "The COVID-19 we're seeing in the hospital is nowhere near as deadly as 2020 and 2021. As the virus continues to mutate, the rate of severe sequelae such as blood clots and cytokine storm have decreased. Some patients continue to develop long COVID, particularly in patients who have experienced multiple infections with COVID."
Brad Hutton, M.P.H.Public Health Consultant; Infectious Disease Epidemiologist with Hutton Health Consulting explains, "While COVID-19 is causing many fewer deaths in 2022 than in the first two years of the pandemic, more than 400 people are still dying on average each day from COVID-19 in the U.S. since June 2022. This is more than double what we see for flu during a severe season. While our population has much more underlying immunity from vaccination and prior infection which is helping prevent COVID-19 deaths, unvaccinated individuals still have a six-fold higher risk of dying from COVID-19 than those who have completed a primary vaccine series."
4
COVID is Very Different From the Flu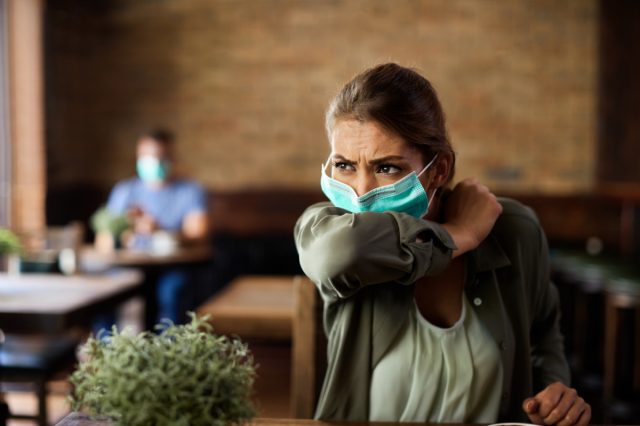 Dr. Yadegar states, "While COVID and influenza are both respiratory viruses, influenza typically is a self-limiting illness in most patients, meaning that symptoms resolve within a few days. On the other hand, COVID has higher rates of lasting sequelae compared to influenza. These manifestations are related to long COVID and symptoms can include brain fog, debilitating fatigue, shortness of breath and palpitations."
Hutton says, "COVID-19 more often causes severe illness than the flu. Deaths from influenza are often due to secondary bacterial infections of the lung that result in pneumonia. COVID-19 can cause blood clots and other sequelae such as multisystem inflammatory syndrome in children, and Long-COVID, which we don't see with flu."
5
COVID Symptoms that are Putting People in the Hospital and Causing Concern for Doctors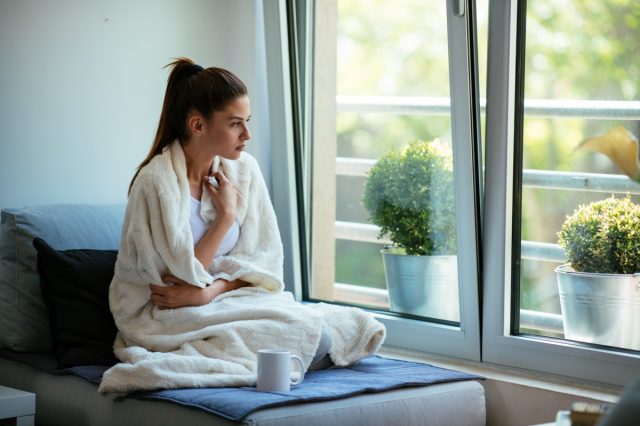 Dr. Yadegar shares, "Patients with underlying comorbidities such COPD and congestive heart failure, or immunocompromised patients, who have been infected with COVID are the typical patients requiring hospitalization at this time. COVID can cause an exacerbation of these issues which requires hospitalization for better management and treatment." 
Dr. Jamehdor says, "Hospitalizations with COVID continue to revolve around respiratory issues. Shortness of breath… development of pneumonia and hypoxia (low oxygen levels) are what get patients with COVID admitted. There have certainly been some discussions regarding COVID and vascular pathology.. concern that COVID can increase risk of stroke and heart attacks.. but those discussions are still very early and there have not been any confirmatory studies to solidify such suggestions. As I write these replies.. the city of LA is seeing a higher level of positivity with COVID cases. If there is another 15% increase in cases over the next few weeks we could be seeing the mask mandates return. My advice to the public is to make sure to get the flu vaccine… COVID boosters … and be extra cautious this winter. The increase in RSV, flu and COVID can lead to real strain on the medical system." And to protect your life and the lives of others, don't visit any of these 35 Places You're Most Likely to Catch COVID.
Heather Newgen
Heather Newgen has two decades of experience reporting and writing about health, fitness, entertainment and travel. Heather currently freelances for several publications.
Read more about Heather