22 Proven Tips to Fight "Cabin Fever"
Can't remember what day it is anymore? Doesn't matter if you're having fun!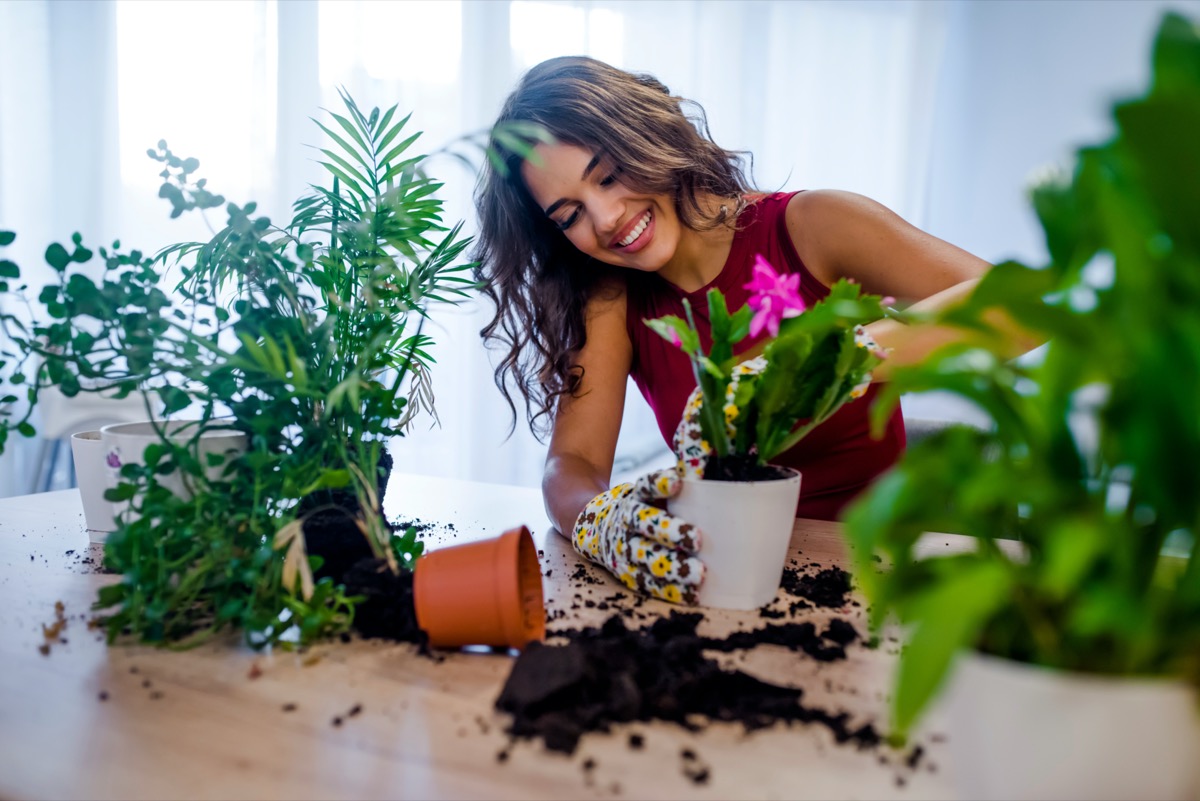 There's a reason "cabin fever" is the name of a popular horror movie: Being trapped inside with a virus stalking you outside sounds like a nightmare! But it doesn't have to be. 
Although "cabin fever" is a real feeling—causing "irritability, restlessness, boredom, excessive sleepiness, and a feeling of dissatisfaction," according to Dan Seitz from Psychology Today—it's not a death sentence. Check out these 20 clever ways to make the best of this bad situation.
Watch a Movie "With Friends"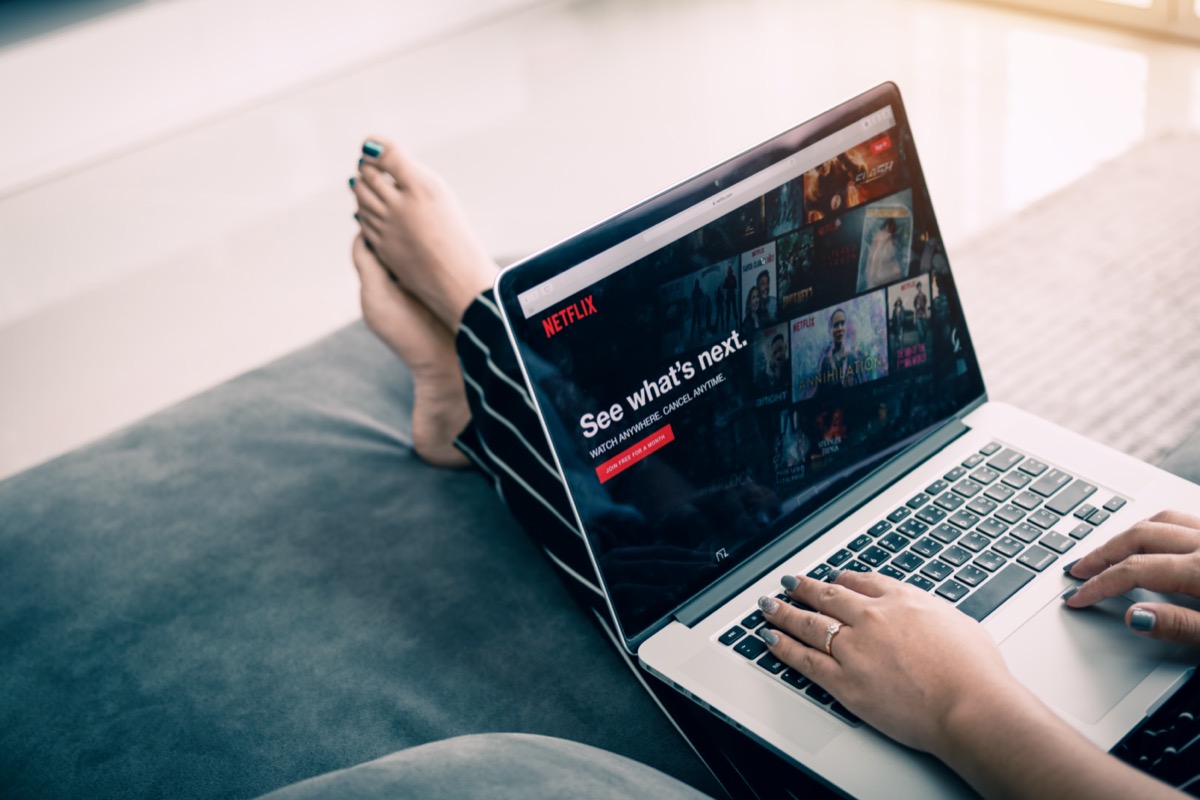 With today's technology, it's possible to recreate the moviegoing experience at home—and, bonus, without someone kicking your seat. Try an app like Netflix Party, which allows you to sync programming with friends and chat while watching, or simply start a video group chat and press "play" on a movie at the same time. It works: One study found watching movies with friends increases your feelings of happiness and social connection.
Join a "Virtual Cocktail Hour"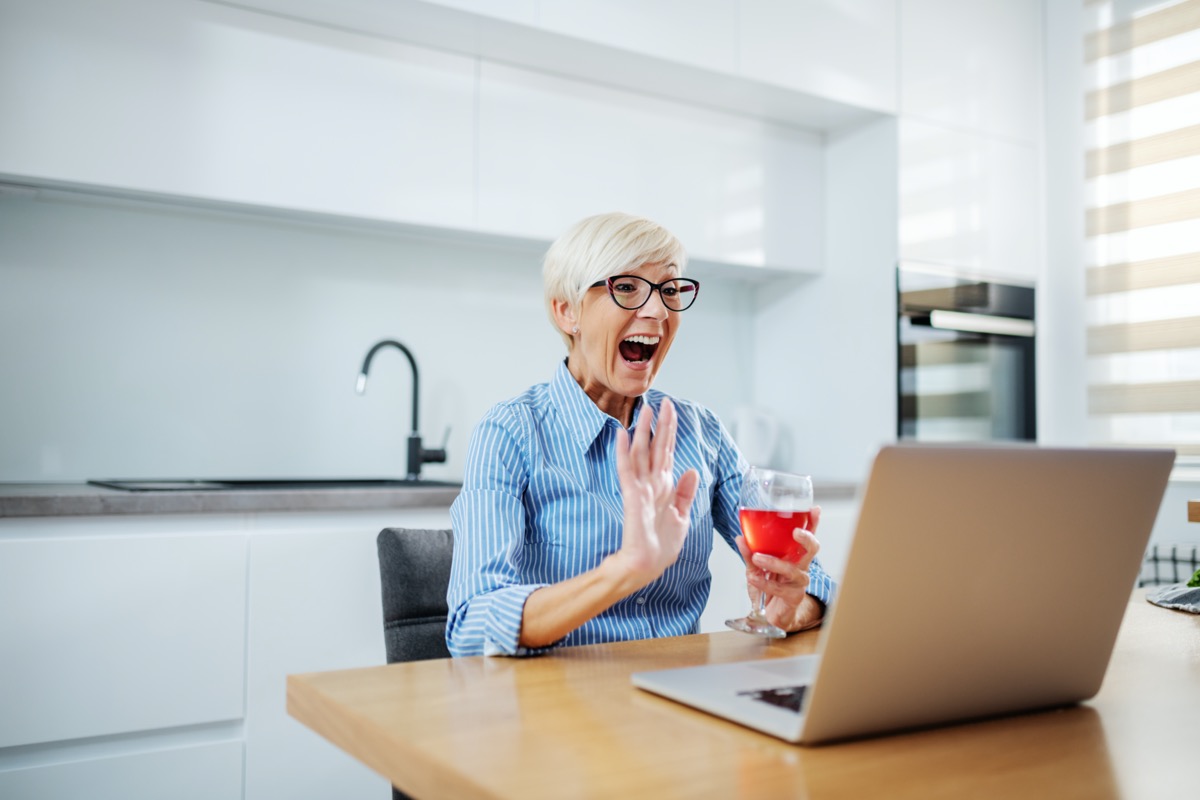 Jackie Summers, a liquor-brand owner and author, launched a "virtual happy hour" with Daniella Veras, inviting friends and colleagues to share a drink after work—and then late at night. "It's my belief that people don't go to a bar for the alcohol. Anyone can drink at home," he says. "People go to a bar to socialize; to meet up with old friends and make new friends. Except, with social distancing, everyone is now drinking at home."
So they created a cocktail hour online, with Lauren Myerscough producing. "It solves two problems at once," Summers continues, "it gives people somewhere to 'meet' at the end of the day, where a real bartender teaches them how to make cocktails, and they can tip the bartenders via Venmo, helping support thousands of service industry workers who are suddenly unemployed. Virtual bar, real tip." 
Host "Virtual Dinner Parties"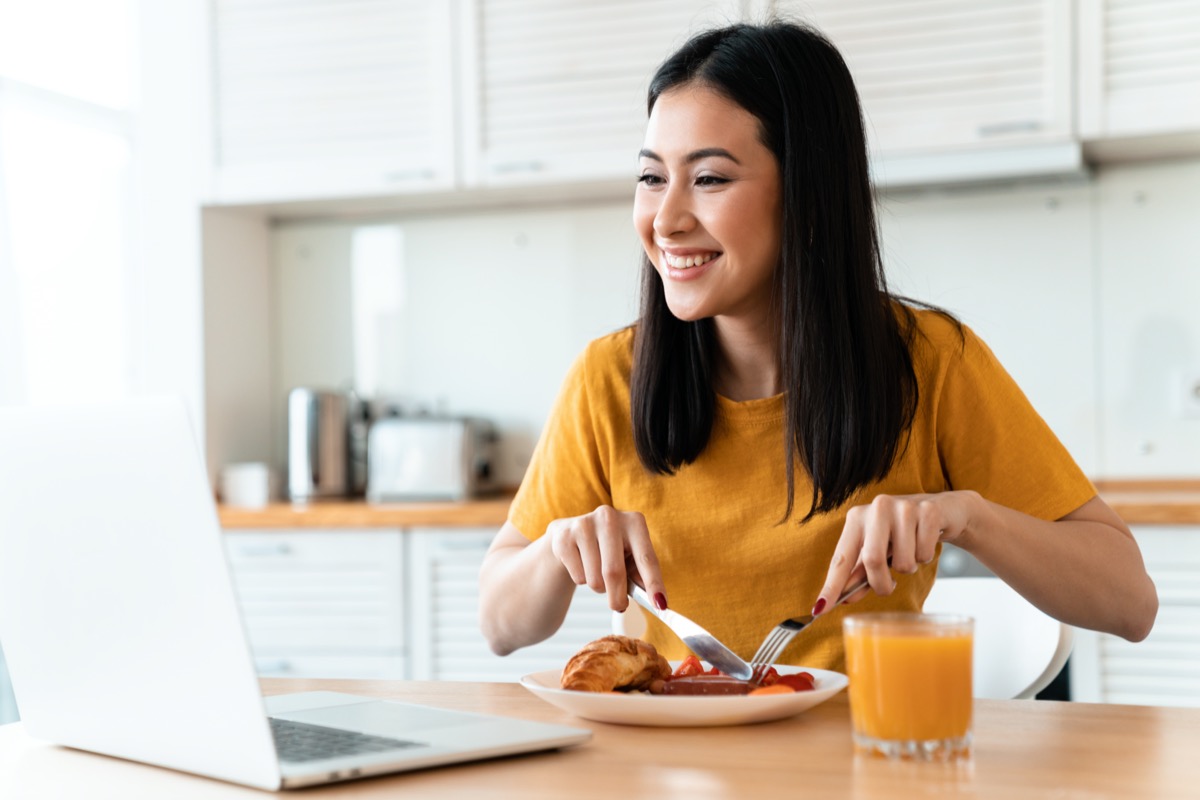 Pick a theme (Cinco De Mayo, "healthy living," sports), ask each of your friends to prepare a different dish, and then log into Zoom and share what you've made. Although they can't taste your meal (and, in some cases, maybe that's for the best, ha), the conversation is a guaranteed crowd-pleaser. For extra fun, put your laptop on a lazy susan and spin it around.
Get Dressed Up (With Nowhere to Go)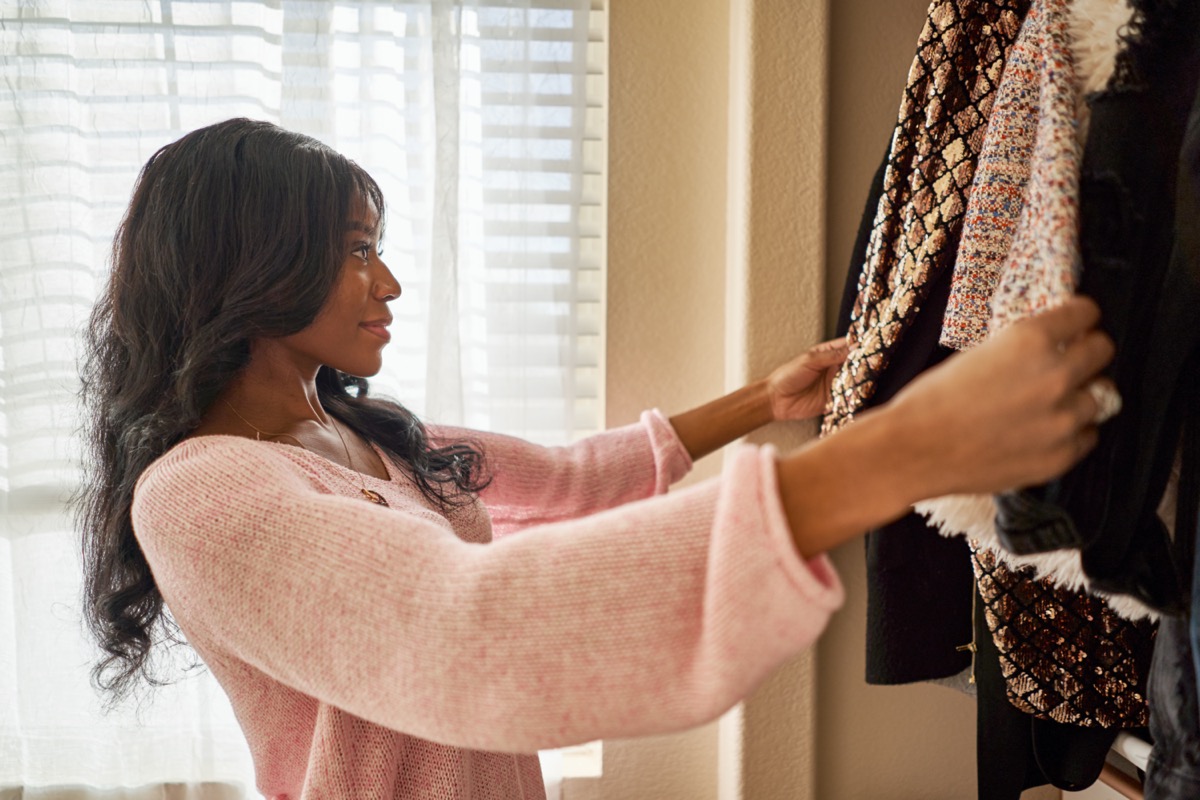 Since you've been social distancing, have you changed out of your pajamas? You wouldn't be alone if you said no. But ignoring your appearance can have negative effects on your mood and positivity. You may snap out of your cabin fever faster if you put on your favorite outfit. You're not going anywhere, but just the act of getting dressed can make you feel better. 
A research study published in Science Daily found that 57% of women said they wear baggy tops when they're feeling depressed and 62% of the women interviewed stated they'd throw on their favorite dress when they're happy. 
Finally Finish That Home Improvement Project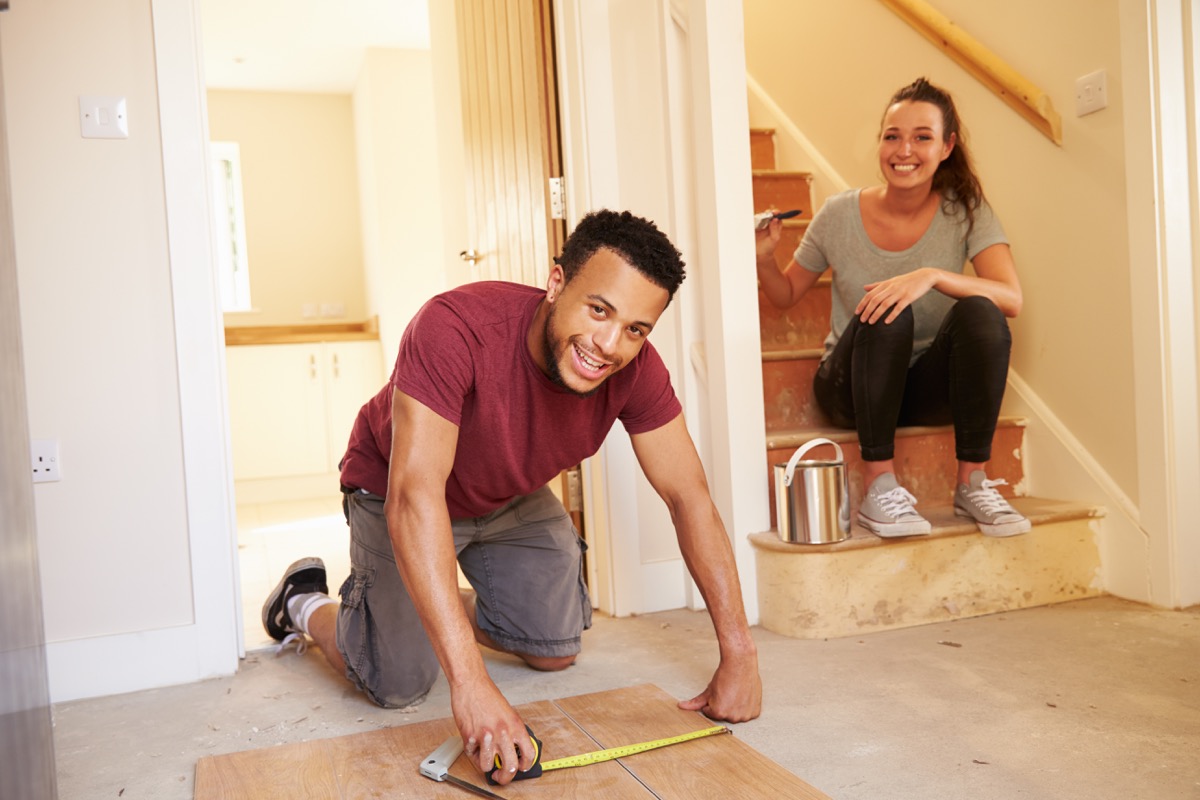 If you're not maximizing your at-home time and productivity is waning, it's easy to fall into the dark hole of cabin fever. So why not make the cabin better!?! If you tackle a home improvement project that's been on your to-do list for ages, you'll feel accomplished and like you're making the best of a bad situation. And at least one study has proven that accomplishments improve your mental health. 
Unclutter Your House (and Your Mind)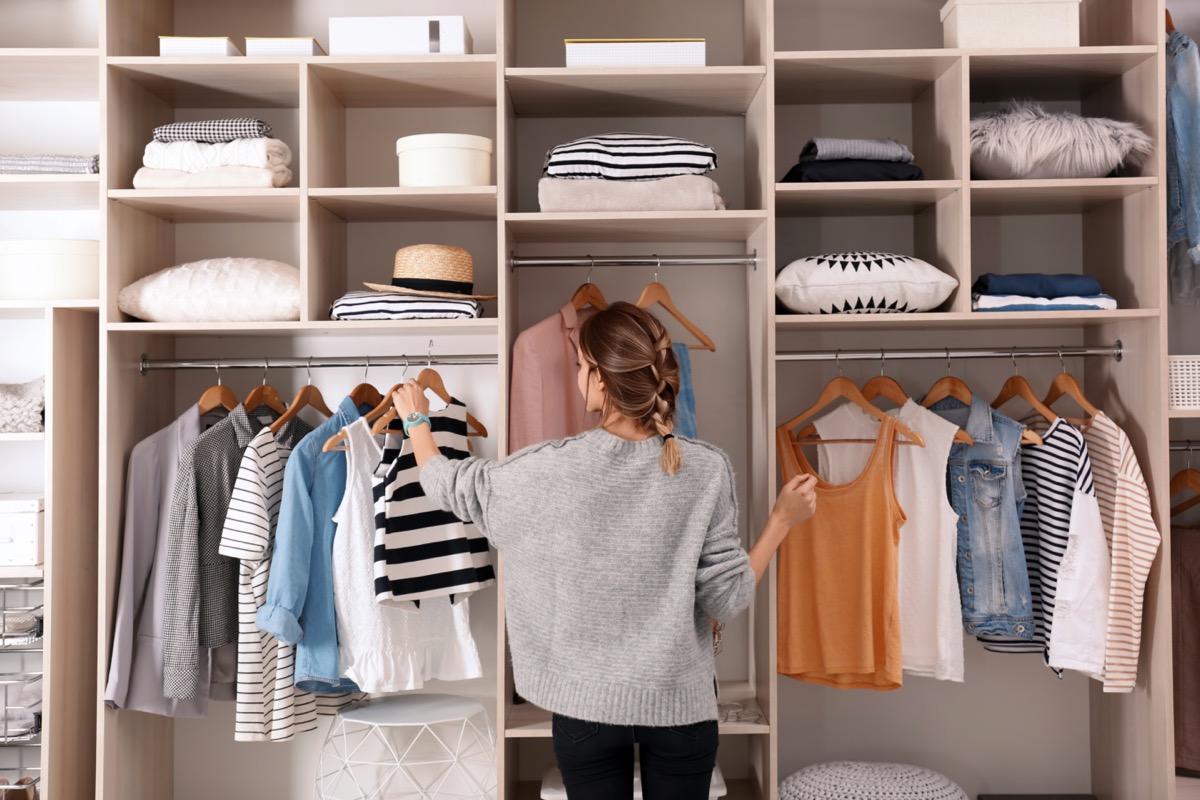 If you're already feeling cooped up and claustrophobic, decluttering your home and organizing your space may be the perfect activity to help you relax. An organized home makes you feel more put together and may even combat depression. According to a study of 60 women published in Personality and Social Psychology Bulletin, participants who described their homes as "cluttered" or "unfinished" were more likely to show signs of depression and fatigue. 
These participants also measured for higher levels of the stress hormone cortisol than women who described their home as "restorative" or a "restful" environment. Take your extra downtime and use it to "Marie Kondo" and organize so you have only positive adjectives to describe your home.
Always wondered how your couch would look by that window? Think your dining room would feel bigger if you spun the table the other way? Now's the time to experiment with rearranging since you have the time to analyze the outcome. "Repurposing what's there is a feel-good option," says Carrie Barron M.D. with Psychology Today. "It feels clever, creative, and resourceful." If you can find a more harmonious configuration for your furniture, your self-isolation may not feel so imprisoning.  
Help Out Your Neighbors in Need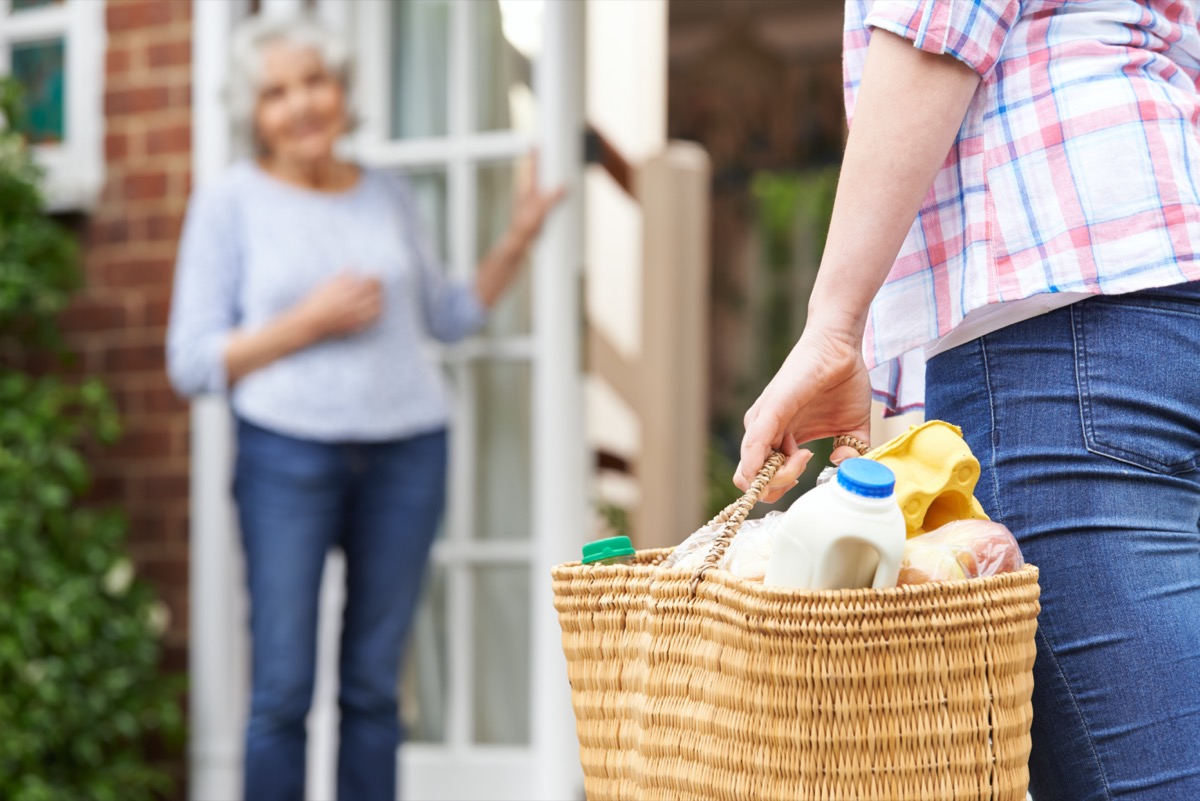 If you're going stir crazy, use your idle hands for something good. You may have elderly or immunocompromised neighbors across the street that can't risk running to the grocery store for supplies. Maybe your next door neighbor has a few children home from school and can't find the time to hunt around town for toilet paper. 
According to Dr. Waguih William Ishak, a professor of psychiatry at Cedars-Sinai, when we perform an act of kindness for someone else, oxytocin, a hormone that makes us trust and love, is released. He says, "We all seek a path to happiness. Practicing kindness toward others is one we know works." 
Reach out to your vulnerable neighbors and without putting your own health at risk, see if there are ways you can help them. You'll pass some time, strengthen your bond with the community, and improve your mood.
Tackle Your Spring Cleaning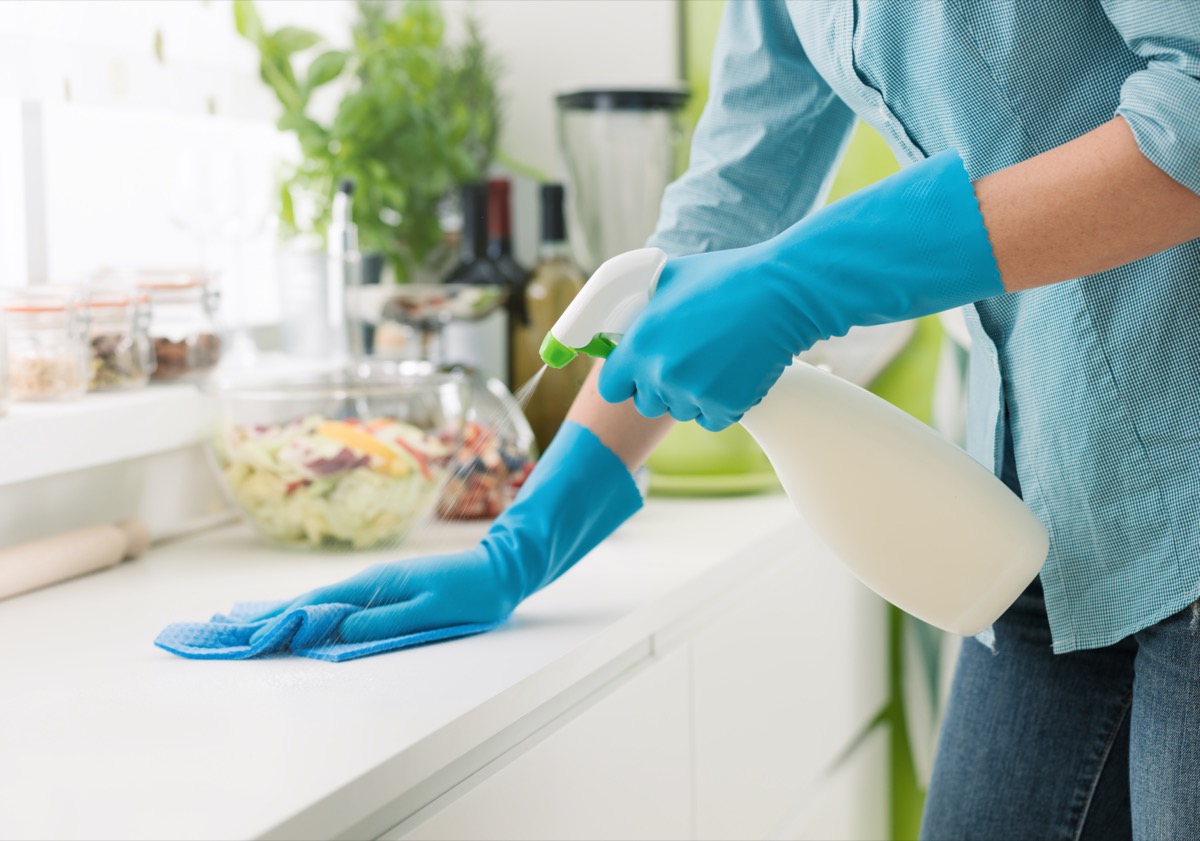 Want to stay healthy while you're self-isolating? Sure, exercise and healthy foods will help. But so will cleaning your house. A study conducted by NiCole Keith, associate professor at Indiana University, revealed that participants with cleaner homes also had better fitness levels, lowering their chances for chronic illness. 
Keith stated, "If you spend your day dusting, cleaning, doing laundry, you're active." And consistent activity can ward off the symptoms of cabin fever. It's spring anyway, so why not start cleaning—it'll keep the virus away, too.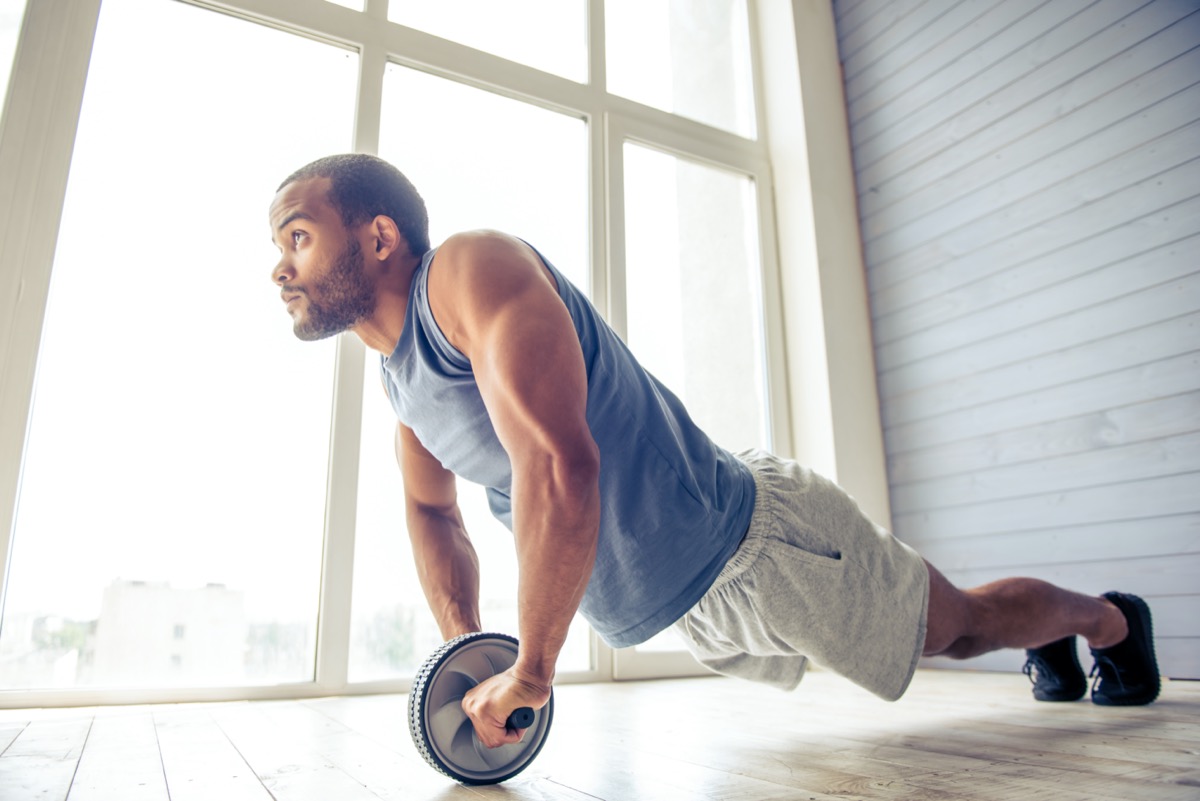 If you're not feeling safe going outside or the weather isn't cooperating, don't give in to the grips of cabin fever. Get your sweat on with a 15 to 30-minute workout and your mood will quickly rebound. 
A recent study analyzed the mental effects of adding in one physical activity to your day. According to Karmel Choi, a clinical and research fellow at the Harvard T.H. Chan School of Public Health, "We saw a 26% decrease in odds for becoming depressed for each major increase in objectively measured physical activity."
No equipment necessary. Do a 10-minute circuit of pushups, jumping jacks, high knees, and situps and repeat as needed. If you prefer an exercise class, search a few online resources and you'll find countless free workouts hosted by certified personal trainers. We like ones on YouTube from the charming Joe Wicks, a trainer from the UK.
Getting outside for a walk, run, or bike ride can also make you happier instantly. "Exercising in natural environments was associated with greater feelings of revitalization, increased energy and positive engagement, together with decreases in tension, confusion, anger and depression," says a study published in Environmental Science and Technology. Practice the safe rules of social distancing while you're out but appreciate nature and enjoy the fresh air.
If you just finished binge-watching all 11 seasons of Cheers, your brain may feel like mush. Makes sense: It's a muscle like any other and if you don't use it, it gets weak. It's important to exercise your brain so you feel productive and active, even while cooped up inside. 
Brain games, which can be found through apps on your phone or online, keep your brain stimulated and can keep you feeling younger—plus ward off dementia. Try an old-school crossword puzzle or Sudoku, or the fun interactive games on a site like Lumosity.com.
Learn to Play an Instrument (It Can Improve Your Immunity!)
Has your guitar or piano been collecting dust in the corner for years? There's no better time than now to learn how to play it. "Research shows that making music can lower blood pressure, decrease heart rate, reduce stress, and lessen anxiety and depression," says Suzanne Hanser from Berklee College of Music in Boston. "There is also increasing evidence that making music enhances the immunological response, which enables us to fight viruses." Find online tutorials and dedicate time each day to learning how to play your chosen instrument.6254a4d1642c605c54bf1cab17d50f1e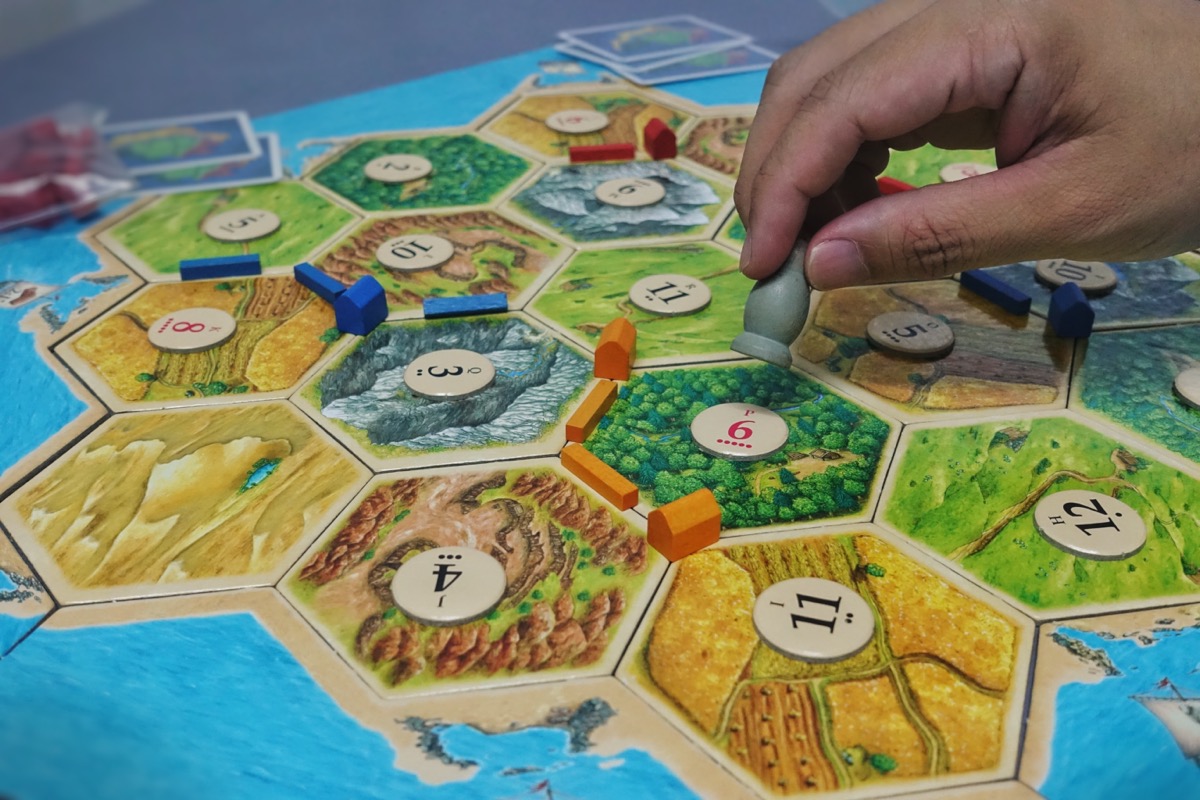 Make it a game night—or day (if there a difference any more?)—so you can socialize while using your brain. Dust off your Scrabble board or Settlers of Catan. A study published in the Journals of Gerontology followed participants who played board games regularly for 68 years. In their 70s, these participants showed less decline in cognitive speed and higher cognitive function than individuals the same age who didn't play board games.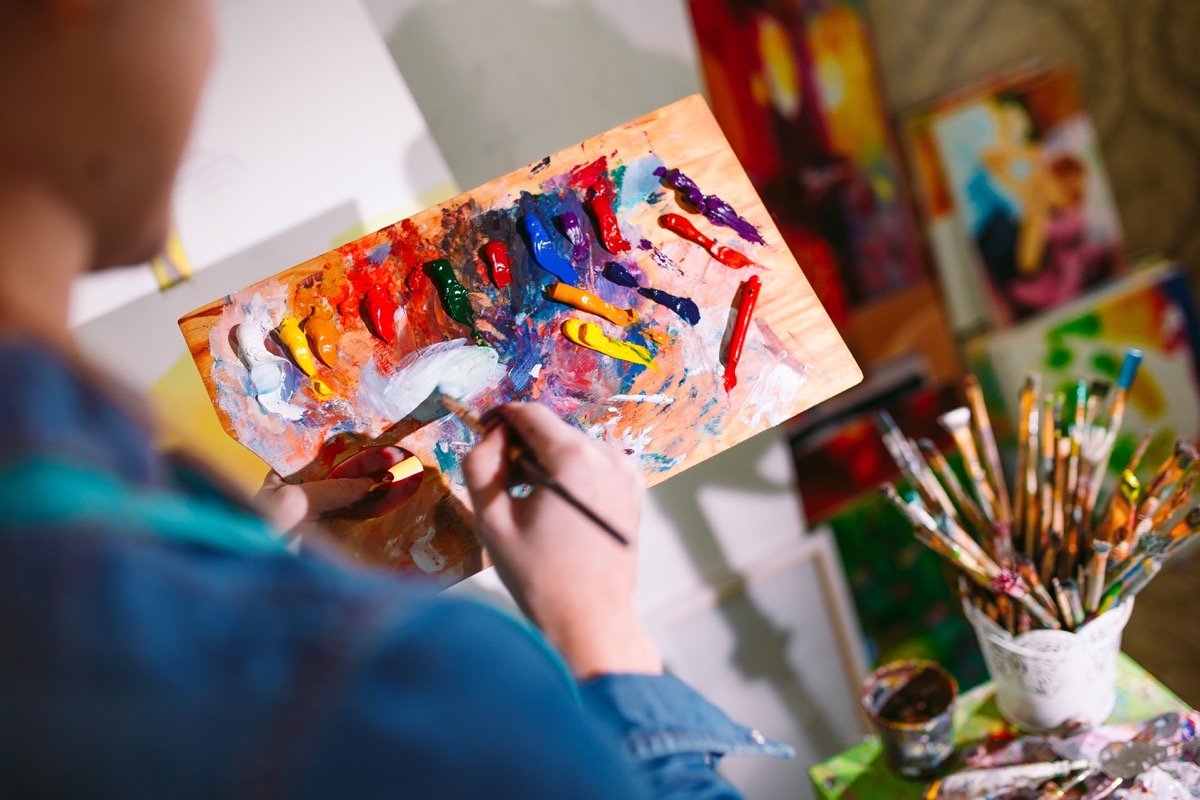 This doesn't just pass the time; it keeps you young. A study published in Psychological Science found that a group of elderly participants who learned a new hobby or skill had better memory improvement than others who simply engaged in social activities. Take up painting, knitting, or building model airplanes while you're socially isolating. You may improve your memory and brain function while combating a case of cabin fever.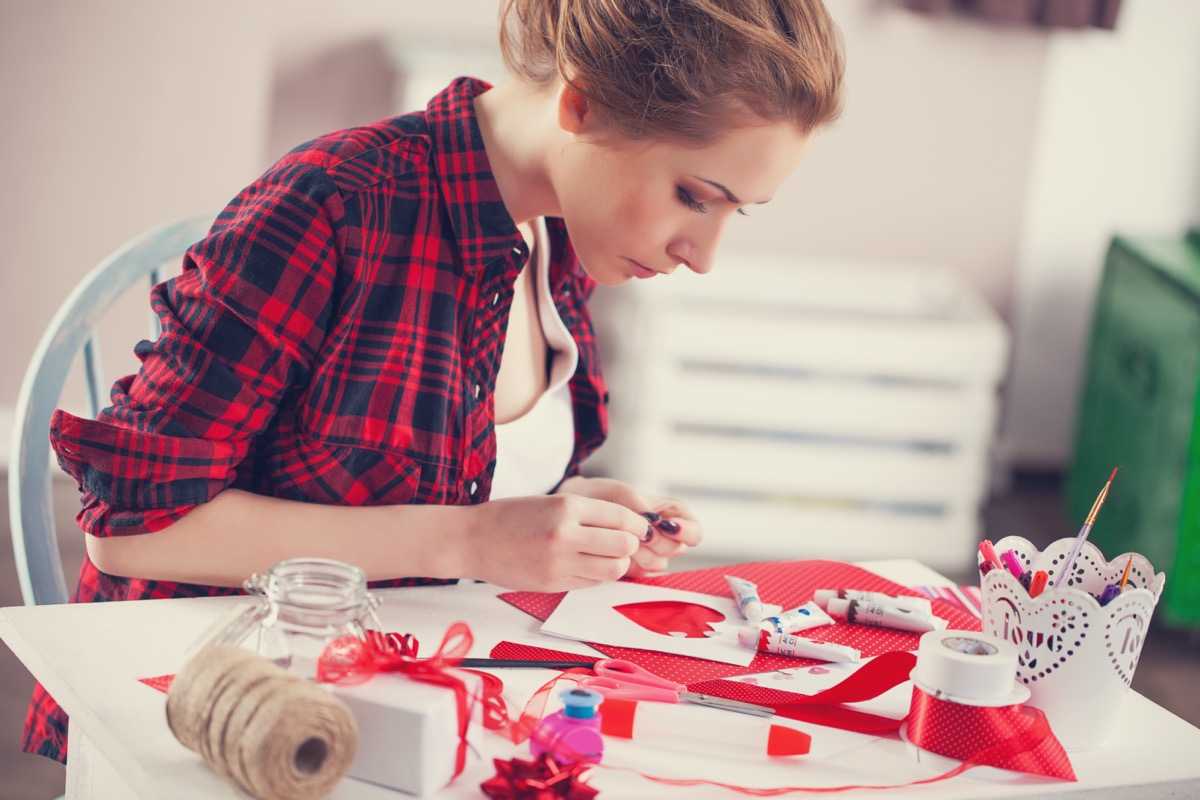 If you're beginning to feel anxious, bored, or stressed, tapping into your creativity can turn your mood around. According to the UK Mental Health Foundation, participation in the arts and using your personal creativity can help you when dealing with psychological distress and feelings of loneliness. 
This includes being stuck inside due to a worldwide pandemic. So, break out your pipe cleaners, glitter, and construction paper and see what you can make. Expressing yourself by creating a craft will bring on the calm and reduce your stress.
You may have had a diary in your teenage years to talk yourself through romantic endeavors or remember fun times with friends. But starting a journal now while you're isolated can do a lot to improve your mental health. According to the University of Rochester Medical Center, journaling can help you "prioritize problems, fears, and concerns." 
It also reduces stress and can help you manage any anxious feelings you have. If social distancing is getting you down, write what you're experiencing and it could allow you to feel more positive about the situation.
Call a Friend or Family Member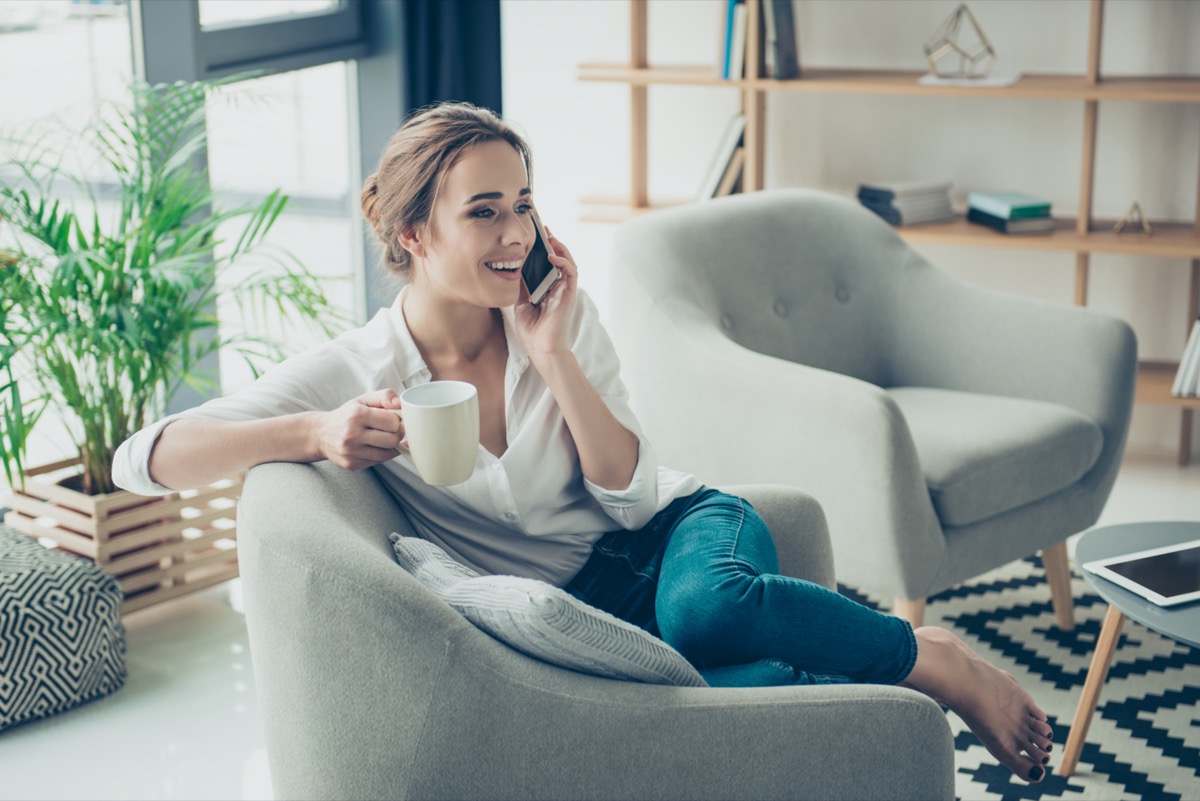 When cabin fever starts to get the best of you, it's important to remember you're not in this alone. A five minute phone conversation with a family member or friend may be all you need to feel connected to your loved ones again. 
According to Dr. Robert Waldinger, a Harvard psychiatrist, "People who are more isolated than they want to be are less happy, their health declines earlier in midlife, their brain function declines sooner, and they live shorter lives than people who are not lonely." While you can't spend time with your loved ones in person right now, maintaining a connection through conversation is crucial to keeping loneliness at bay.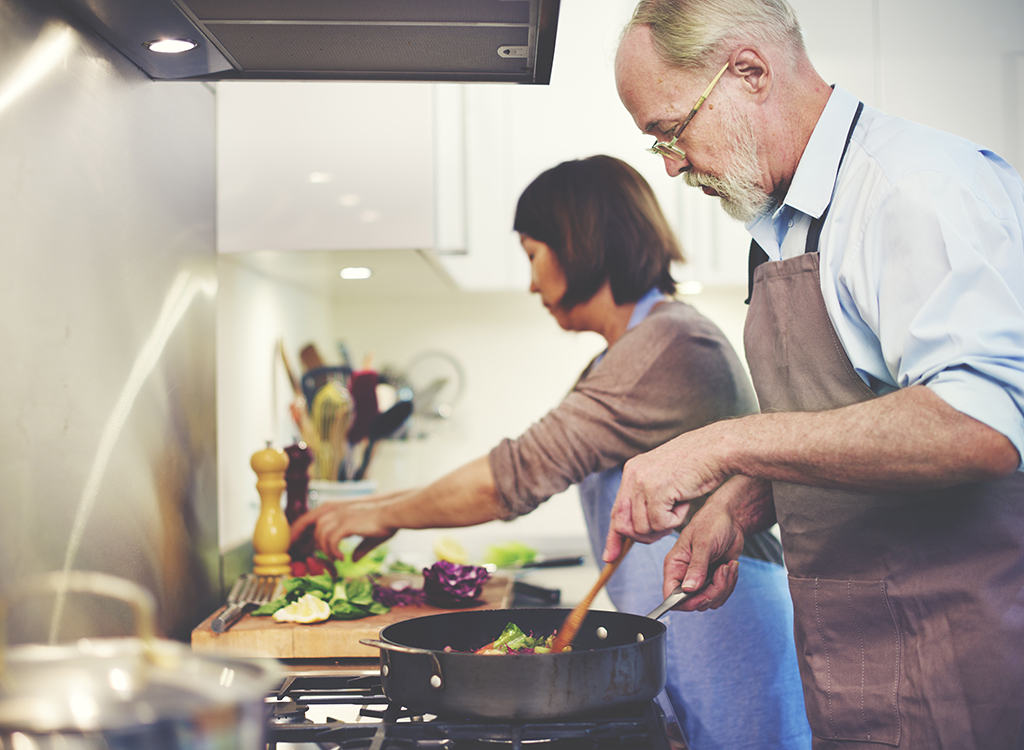 If you're sitting at home stressed about the future, you may find yourself grazing on candy, cookies, or chips. Binge eating on junk food is a common pastime when you're bored, lonely, or worried. But what you put in your body directly affects your outlook on the current situation. "Helping patients to eat a diet that is rich in brain food—fish, seafood, beans & legumes, leafy greens and other vegetables, olive oil (monounsaturated fat), yogurt, nuts—can be an effective and relatively simple way to promote mental health and recovery from mental illness," says one study. You'll find thousands of recipes right here at eatthis.com.
Write a Letter to a Family Member—They Miss You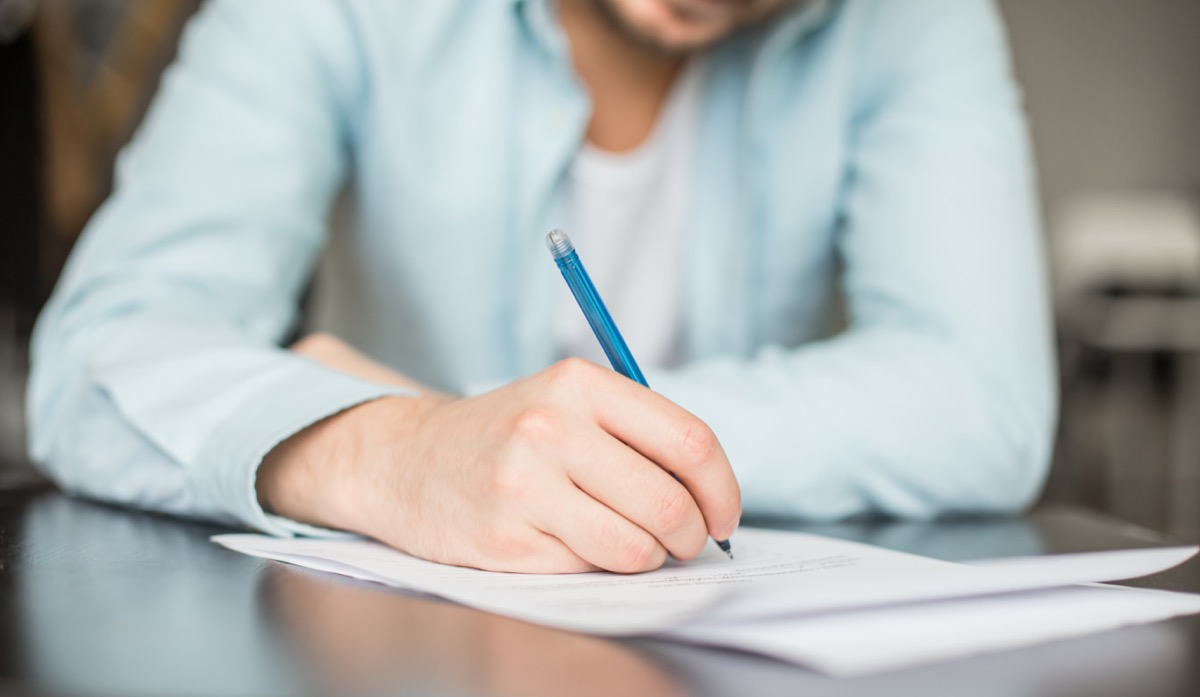 It's tough to feel grateful for the family in your life when you're isolated from them. But communicating your love, affection, and appreciation for your family members may be just what you need to bring you out of a cabin fever funk. "Intergenerational support exchanges are integral to the lives of both parents and adult children, both in times of need and in daily life," says one study. Nourish your relationship with your parents, grandparents, aunts, and uncles.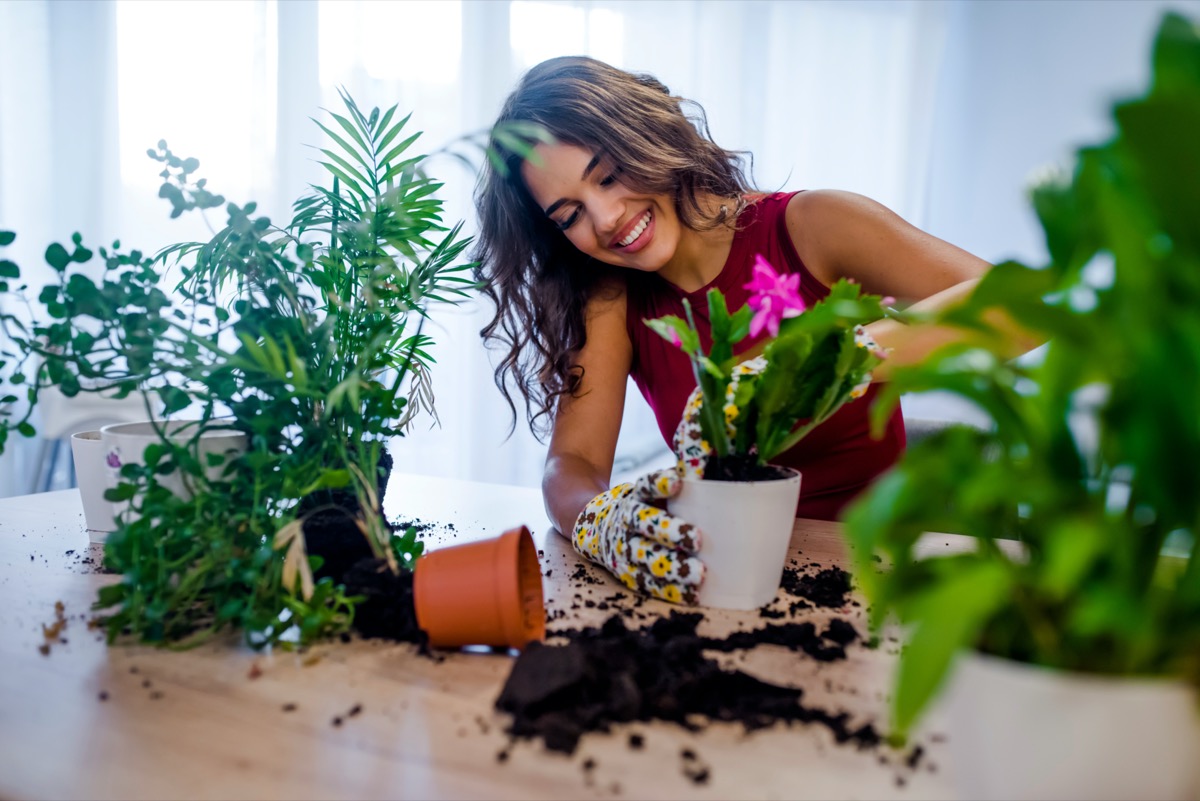 The slight feelings of desperation that may be creeping in after a week or two of isolation could be blamed on the stress of not knowing what's to come. Planting a garden either inside or outside is a fun activity that can take your mind off this stress. 
A study published in the Journal of Health Psychology analyzed the benefits people experienced when they tended to gardens. Participants completed a stressful task and when it was over, they spent time gardening. The study concluded that, "After 30 minutes of gardening, levels of salivary cortisol and self-reported positive mood had fully returned to baseline."
While this pandemic is a stressful event, taking on a mundane and simple task like gardening may lower your levels of the stress hormone cortisol and improve your mood. The bonus is you can snack on fresh fruits, herbs, and vegetables if you're good at your new hobby.
You've Read This List. Now Read a Book!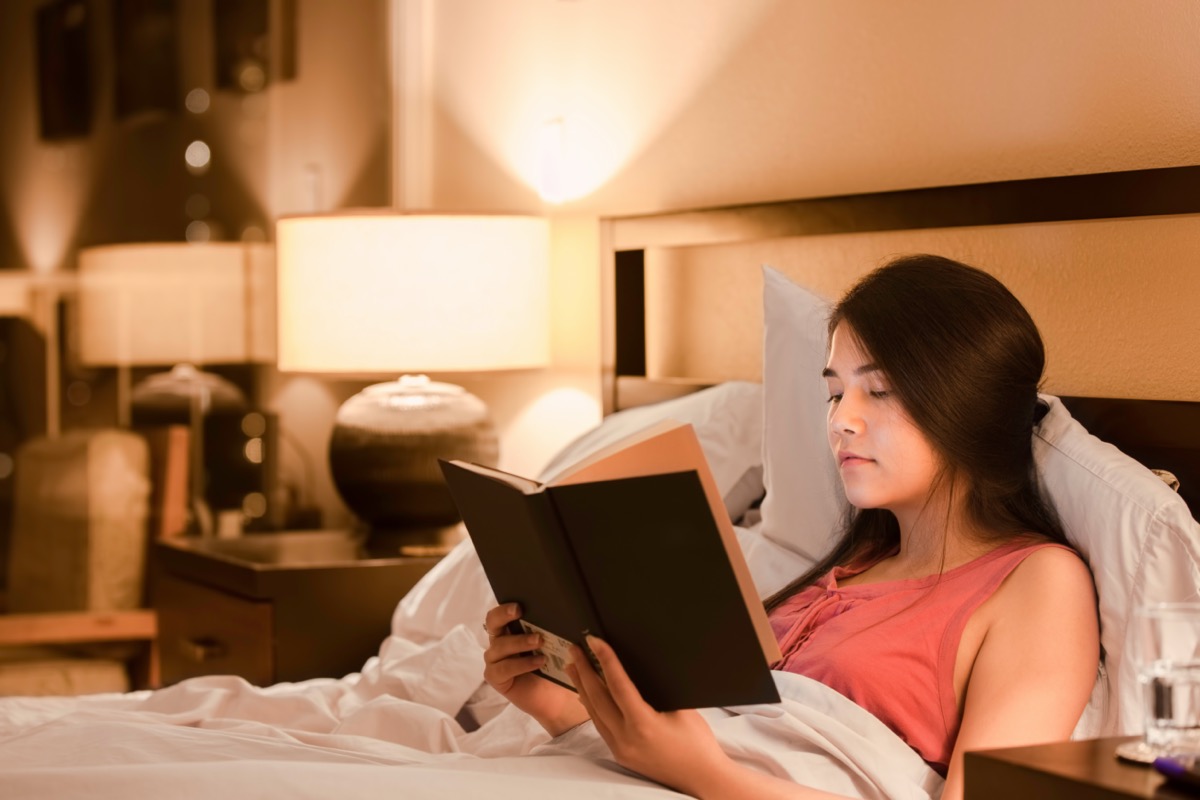 Netflix is an obvious and easy time waster when you're stuck at home. But staring at the screen for hours usually doesn't do anything to boost your mood. Turn off the boob tube and grab a good book.
According to a study conducted by Mindlab International at the University of Sussex, heart rates slowed and tensions waned in participants after they read books for only six minutes. Reading is reportedly 300% better at reducing stress than going for a walk and 700% more effective at reducing stress than playing a video game. Feeling stressed by the unknown? Read a few pages. Just maybe not The Stand.
And to get through this pandemic at your healthiest, don't miss these 50 Things You Should Never Do During the Coronavirus Pandemic.
Kelly Hernandez
Kelly Hernandez is a health and wellness writer and certified personal trainer.
Read more
More content from
ETNT Health