This Discontinued Frozen Pizza Item Is Back on Shelves After 6 Years
Totino's beloved Pizza Stuffers are back by popular demand.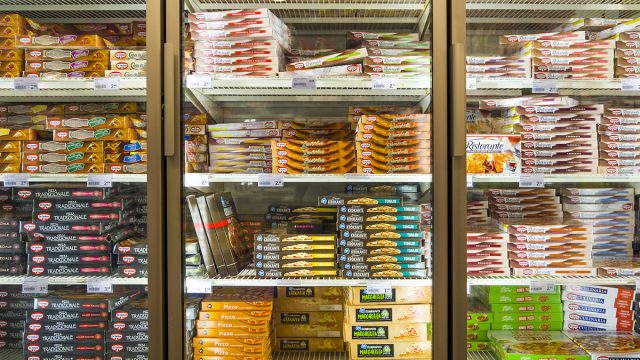 It's always a good day when a popular discontinued food makes a triumphant return to grocery store shelves. Totino's Pizza Stuffers are back in grocery stores now after being discontinued in 2014, filling out the frozen pizza brand's line of frozen pizza options.
After Instagram user @tamisclock spotted Totino's Pizza Stuffers in a Meijer's store in early October, fans of the discontinued snack flocked to their own stores as well, realizing this item is back at some of our favorite grocers, including Walmart. They come in a box of four, and the Triple Cheese option comes with a blend of mozzarella, provolone, and white cheddar. Important health note: The cheeses are imitation cheese, but it's still packed with flavor. (Related: 8 Grocery Items That May SoonBe in Short Supply.)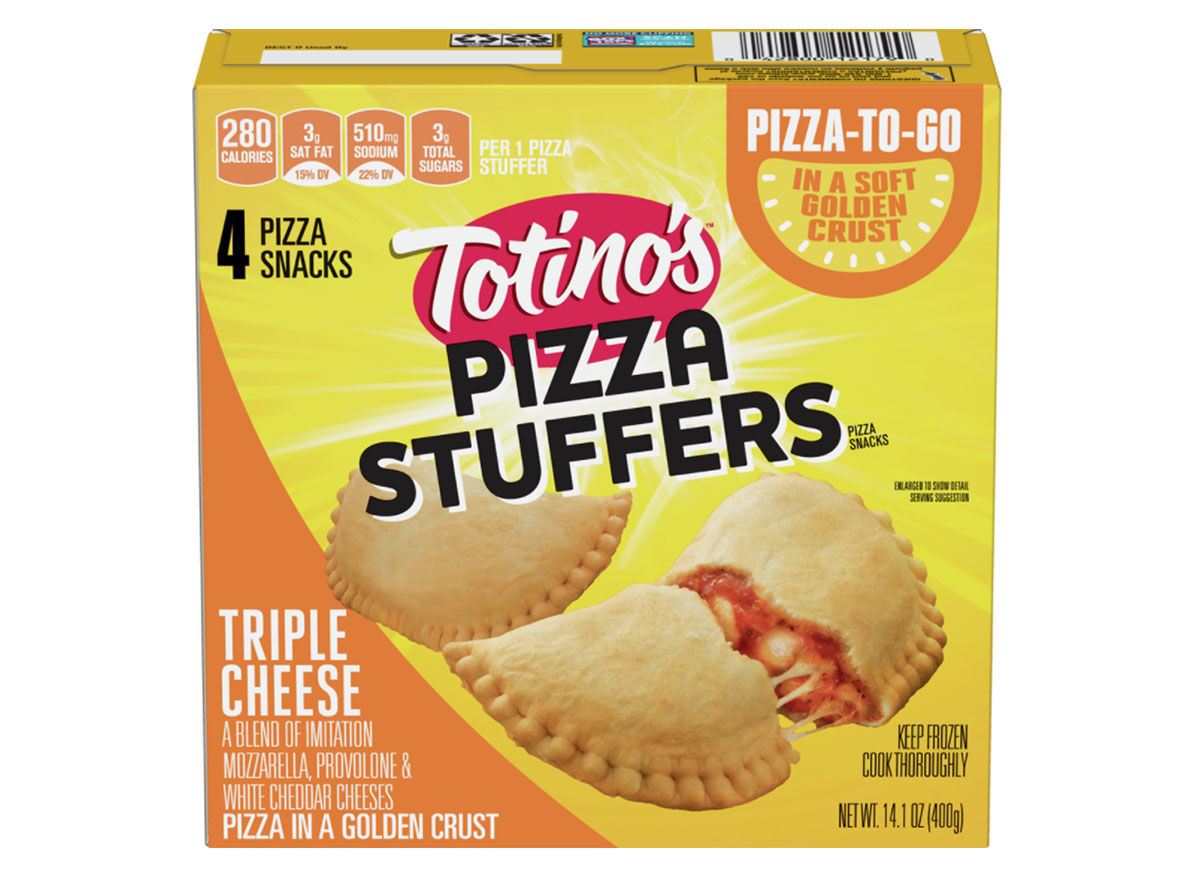 Totino's originally released the Pizza Stuffers in 2011, according to General Mills, but they quietly went the wayside in 2014. Fans were not having it, though, even creating a Facebook group demanding they be put back on shelves. After a six-year wait, they got their wish, which is more than a lot of people can say about their own favorite discontinued foods, like these 13 Breakfast Foods That Have Vanished From Grocery Shelves.
While the Totino's Pizza Stuffers are perhaps not the healthiest option you can grab from the freezer aisle, they're also probably not quite as bad as some of the pizzas from your favorite pizza chain. Each Pizza Stuffer is under 300 calories but has plenty of saturated fat and sodium. In short,  they're definitely not something you should reach for every day.
These popular frozen pizza treats rejoin Totino's extremely popular Pizza Rolls to give the brand more of a presence in the freezer aisle at the grocery store again. Now, we can only hope that they'll stick around for awhile rather than becoming yet another member of this list of discontinued pizzas.
For more food news, make sure to sign up for our newsletter.
Hedy is a freelance writer with years of experience covering buzzy food trends, wellness, and weight loss.
Read more