Trump's COVID Symptoms Revealed By Doctor
The President is experiencing a reported "mild" case of COVID-19.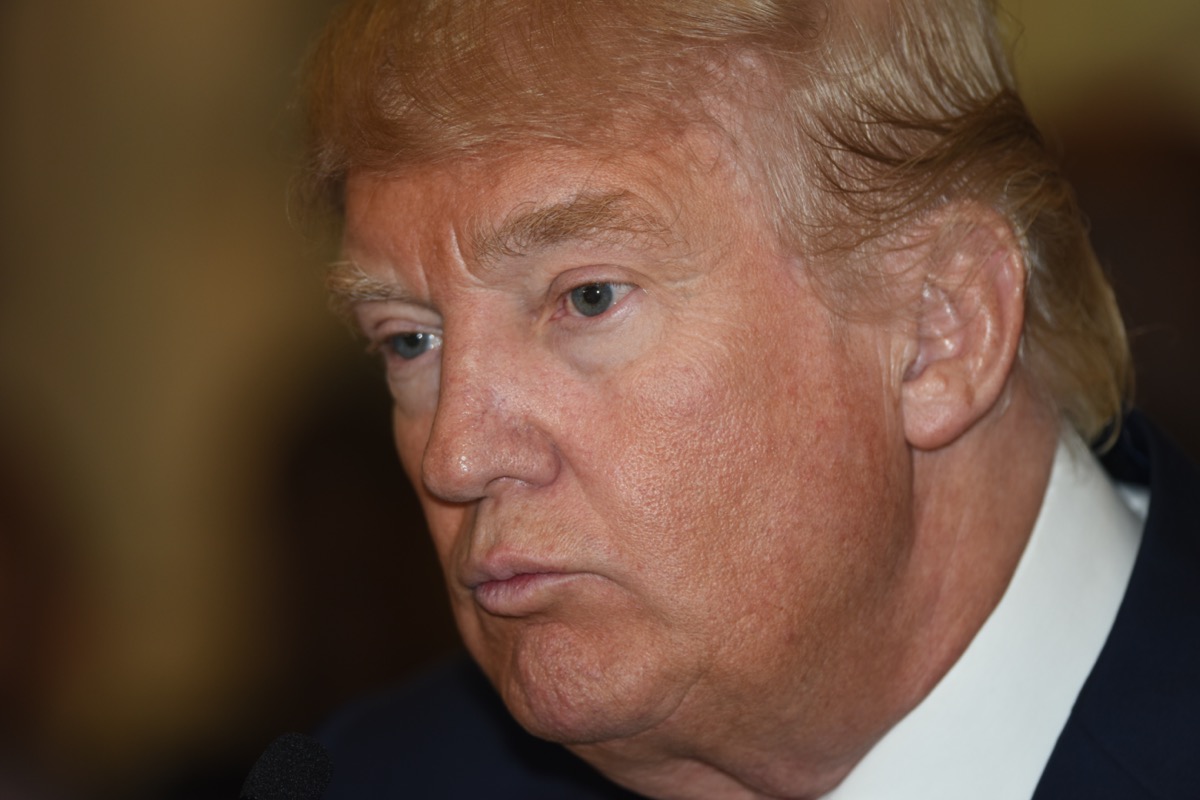 When President Trump announced he and First Lady Melania Trump caught the coronavirus, many wondered how bad a case is it? According to a memo from his doctor, Dr. Sean P. Conley: "As of this afternoon, the president remains fatigued but in good spirits," with symptoms described as "mild." Read on to see what Conley said Trump is going through, and to get through this pandemic at your healthiest, don't miss these Sure Signs You've Already Had Coronavirus.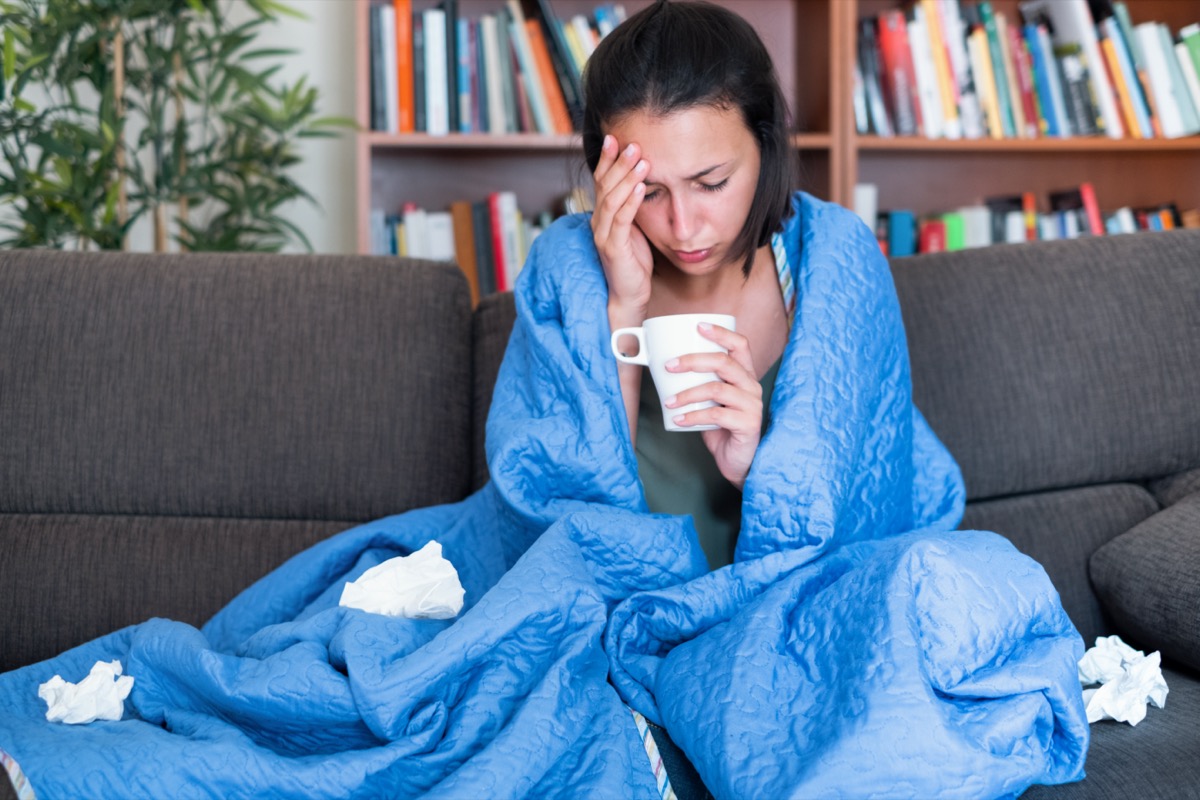 "Early symptoms reported by some people include fatigue, headache, sore throat or fever. Some people experience a loss of smell or taste," reports Johns Hopkins. So far, it has not been reported Trump has lost those senses. "Symptoms can be mild at first, and in some people, become more intense over five to seven days, with cough and shortness of breath worsening if pneumonia develops. But it is important to know that the type and severity of the first symptoms can vary widely from person to person."
A stuffy nose could be a sign of a cold, the flu or COVID-19. "That's why everyone should take precautions—wear masks in public, wash your hands frequently, and practice social distancing," advises Henry Ford Hospital. "Doing so will not only lessen your chances of contracting COVID-19, but also the flu, colds, and other viruses. It's also important to get your flu shot this season, to protect both yourself and those who are vulnerable."6254a4d1642c605c54bf1cab17d50f1e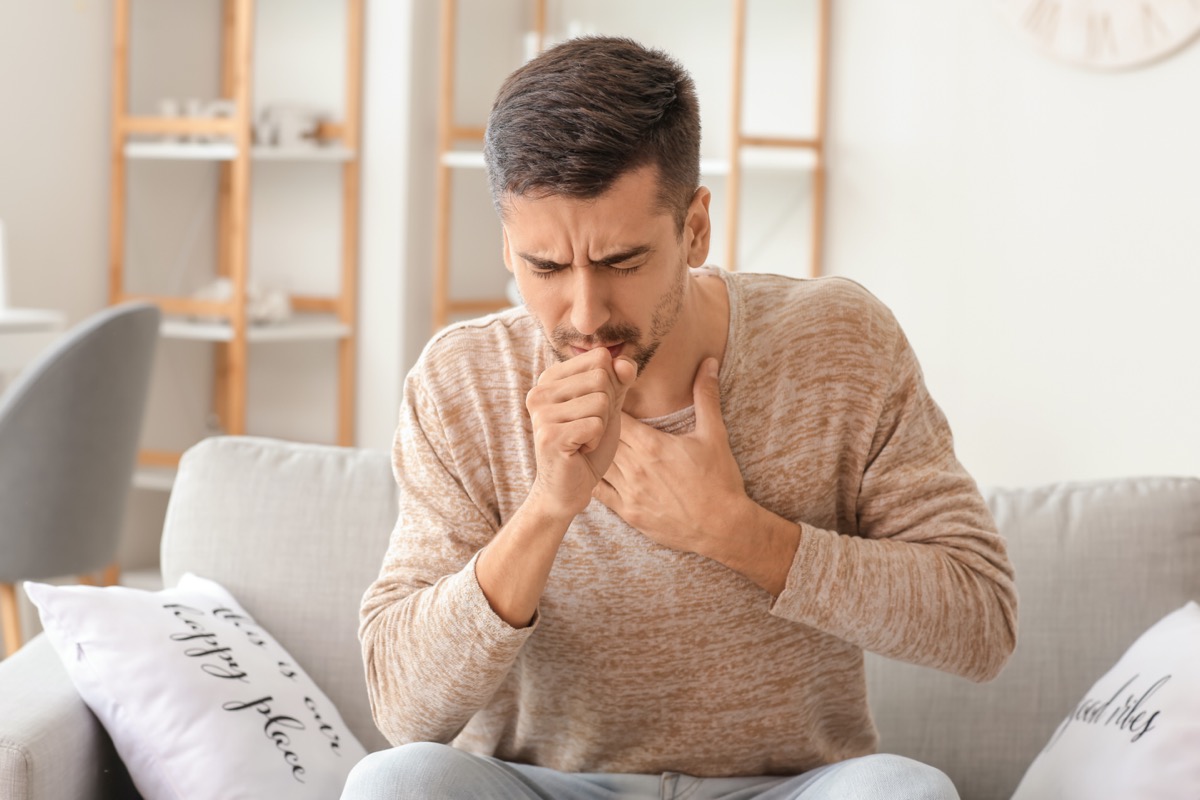 A dry cough is a very common COVID symptom. "The most prominent symptoms of COVID-19 are fever and fatigue, and you may feel like you have a cold or flu," reports Science Alert. "Cough is present in about half of infected patients. Considering that COVID-19 irritates lung tissue, the cough is dry and persistent. It is accompanied with shortness of breath and muscle pain. As disease progresses, the lung tissue is filled with fluid and you may feel even more short of breath as your body struggles to get enough oxygen."
4
He's Taking Pepcid for a Potential Stomach Issue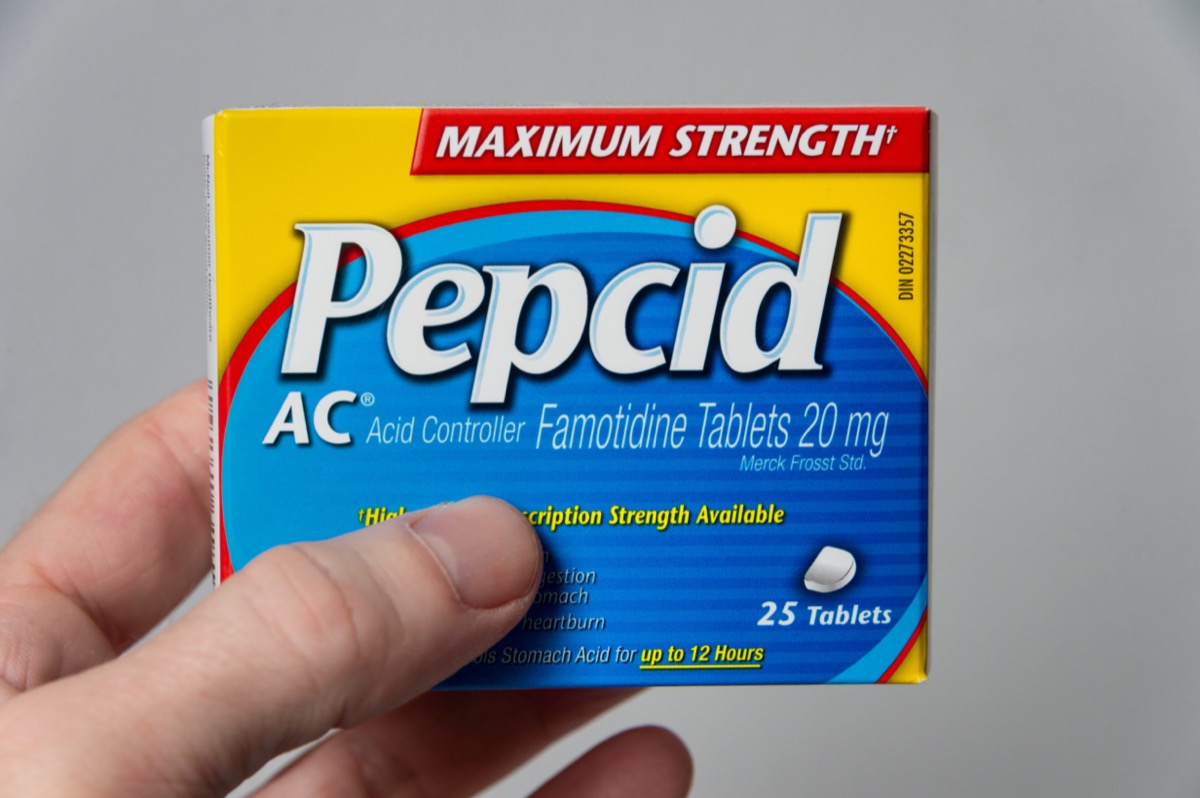 Trump is taking famotidine, also known as Pepcid, "a histamine-2 blocker that works by decreasing the amount of acid the stomach produces. Famotidine is used to treat and prevent ulcers in the stomach and intestines. It also treats conditions in which the stomach produces too much acid," says Drugs.com.
5
He Might Need Help Sleeping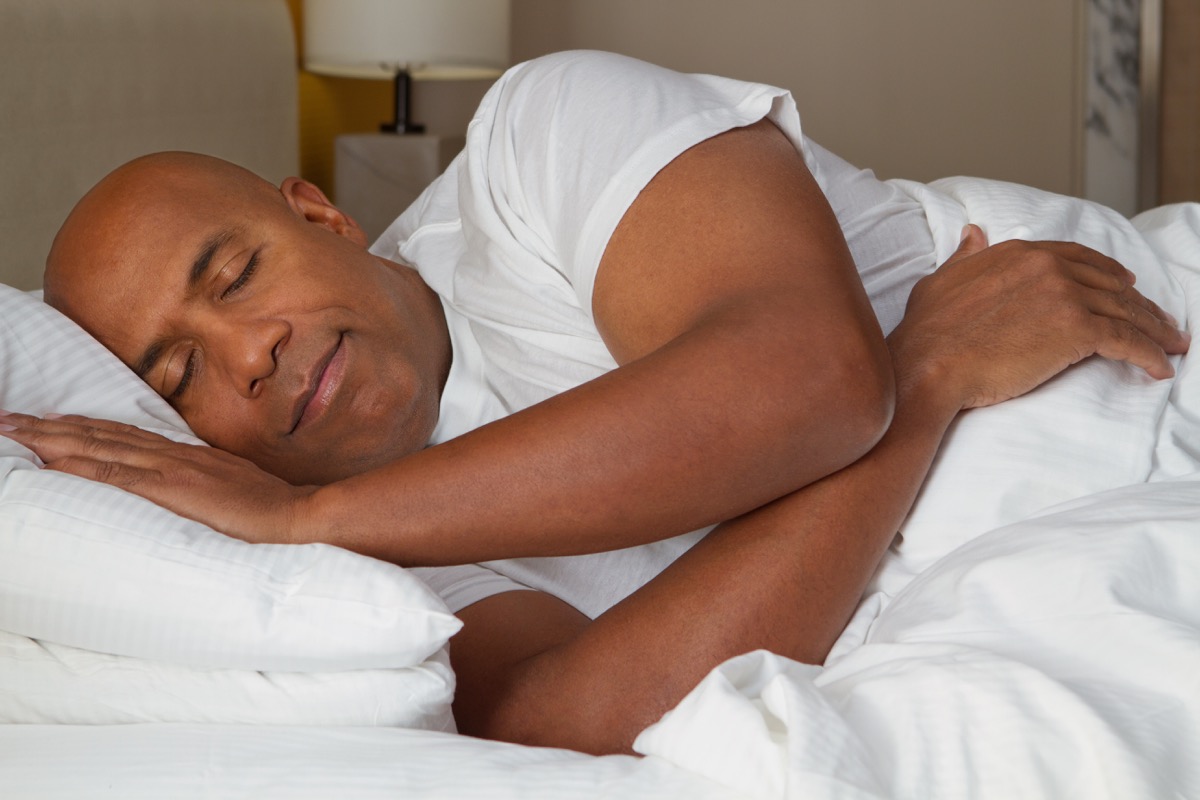 Dr. Conley has Trump taking melatonin, a natural sleep aid—and also a potential virus fighter. "Melatonin has various properties such as antioxidant, anti-inflammatory, anti-excitatory, sleep initiation, and immunoregulation," says one study.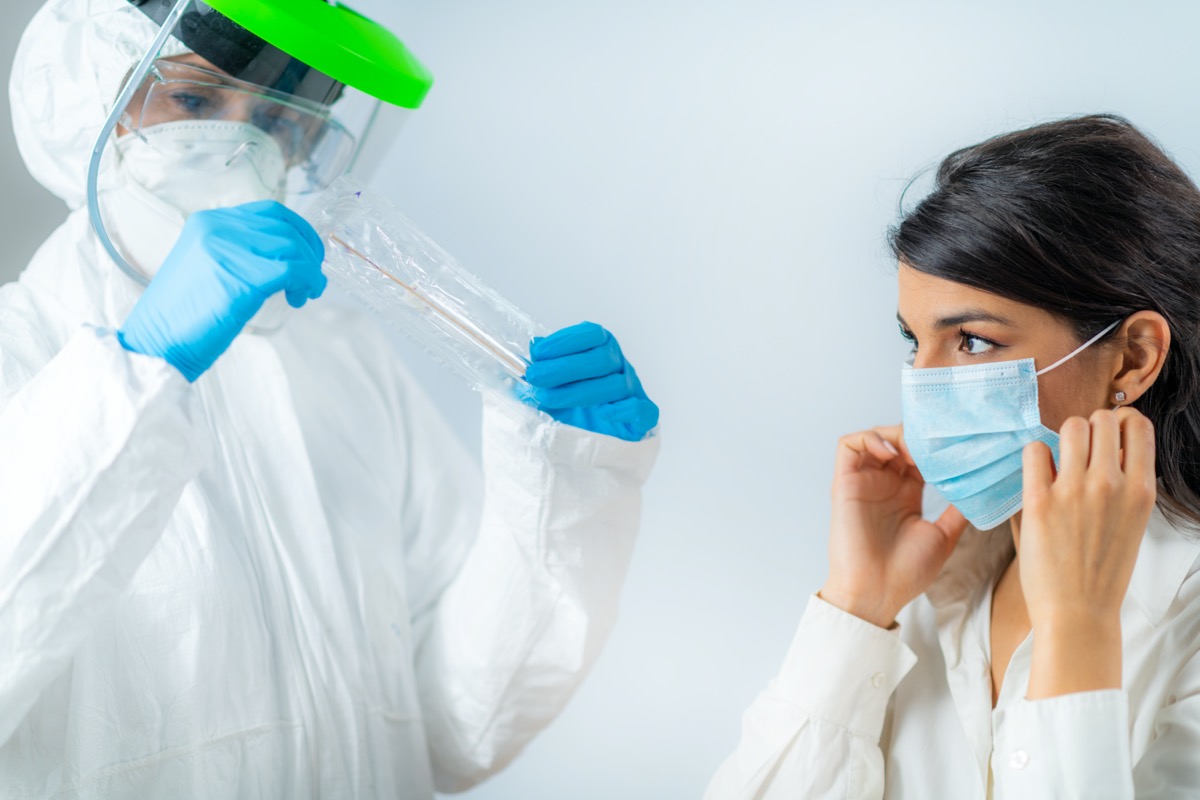 Do everything you can to prevent getting—and spreading—COVID-19: Wear your face mask, get tested if you think you have coronavirus, avoid crowds (and bars, and house parties), practice social distancing, only run essential errands, wash your hands regularly, disinfect frequently touched surfaces, and to get through this pandemic at your healthiest, don't miss these 35 Places You're Most Likely to Catch COVID.
Alek Korab
Alek Korab is a Co-Founder and Managing Editor of the ETNT Health channel on Eat This, Not That!
Read more about Alek