President Trump Describes Some of His COVID Symptoms
"I think it would've gotten a lot worse," he said.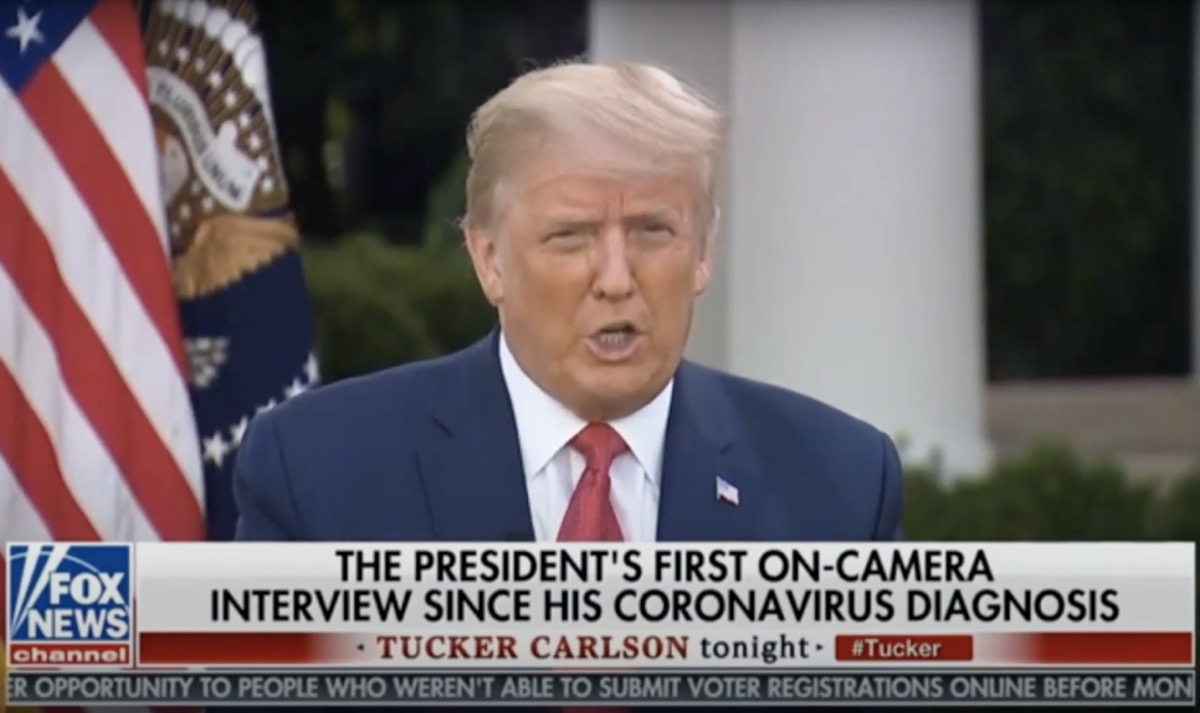 On Friday, Fox News announced that President Donald Trump, who was hospitalized for coronavirus a week ago, would appear live during Tucker Carlson Tonight and that one of the network's contributors, Dr. Marc Siegel, would "conduct a medical evaluation and interview during the program."
Trump appeared, but Siegel didn't do a medical exam. Instead, he conducted an interview from a location separate from the president, who was at the White House. During the Q&A, Trump described some of the symptoms he experienced during his COVID bout. He didn't mention others which had been reported by the press, citing White House sources.
Here's what Trump said about his COVID symptoms so far, and what other reports indicate the president may also have experienced. Read on, and to ensure your health and the health of others, don't miss these Sure Signs You've Already Had Coronavirus.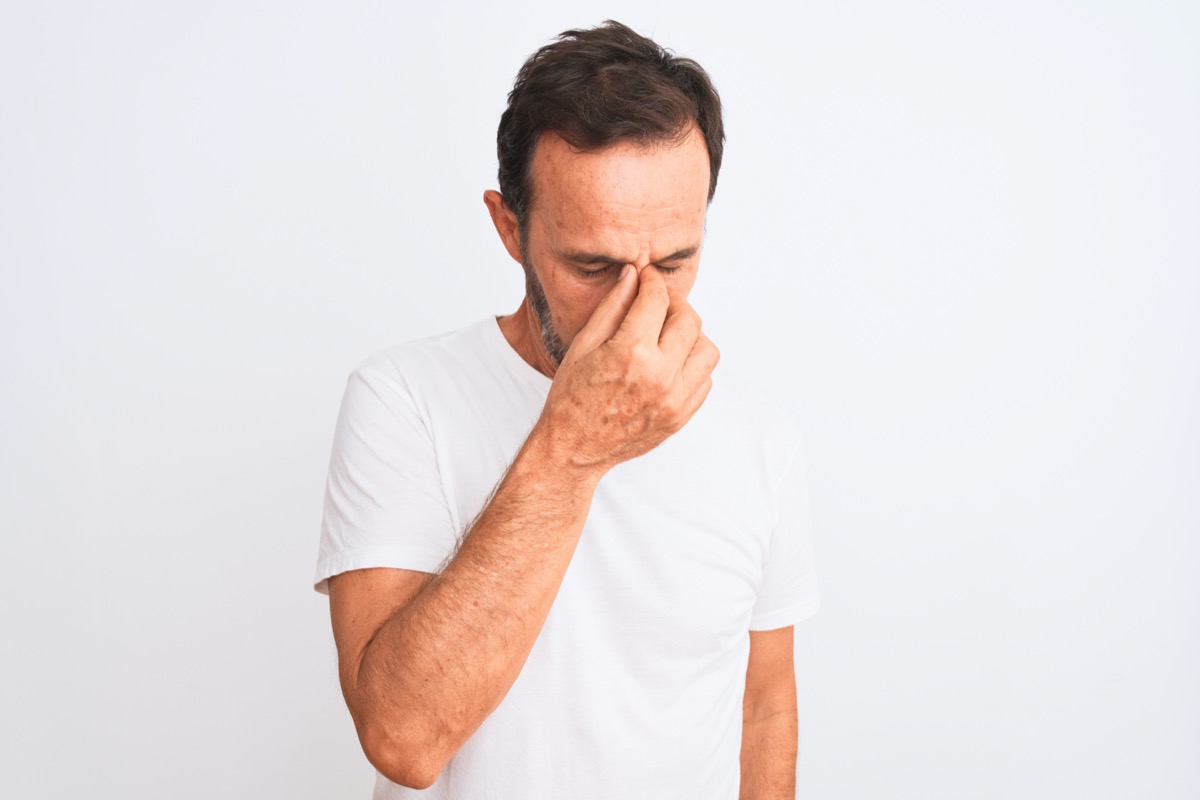 "I didn't feel really strong," said Trump. "I didn't have a problem with breathing, which a lot of people seem to have, I had none of that. But I didn't feel very strong, I didn't feel very vital. I didn't feel like the president of the US should feel, and I knew there was something a little bit off."
He added: "I would say more a weakness than anything else."
2
Congestion in the Lungs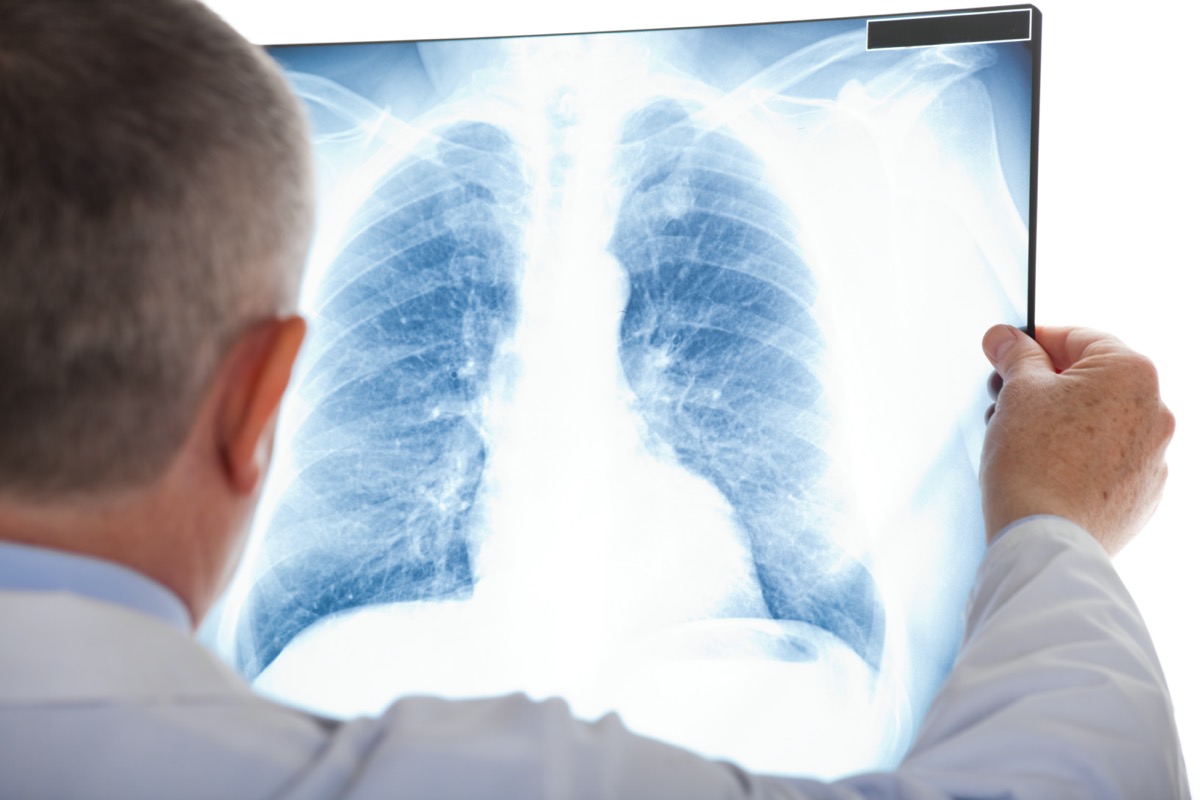 Trump said that while he was hospitalized at Walter Reed, his lungs were tested. "And it tested good. Initially, I think they had some congestion in there, but ultimately it tested good. And with each day it got better. And I think that's why they wanted me to stay, frankly, but the CAT scans were amazing. The equipment was incredible. I've never seen equipment like this before."
3
On The Medication He Was Given
Trump confirmed he had been given an infusion of monoclonal antibodies and had taken the steroid dexamethasone. "I didn't know what it was," he said about the latter. "It's a form of a steroid, but it keeps the swelling down of the lungs as I understand it. And I tolerated it very well. I don't take it anymore, but it was a pretty short term."
On CNN after the interview, Dr. Sanjay Gupta noted that dexamethasone is typically a 10-day course, so if the president was taking the typical course, he would still be on the medication.
4
On the Key to His Recovery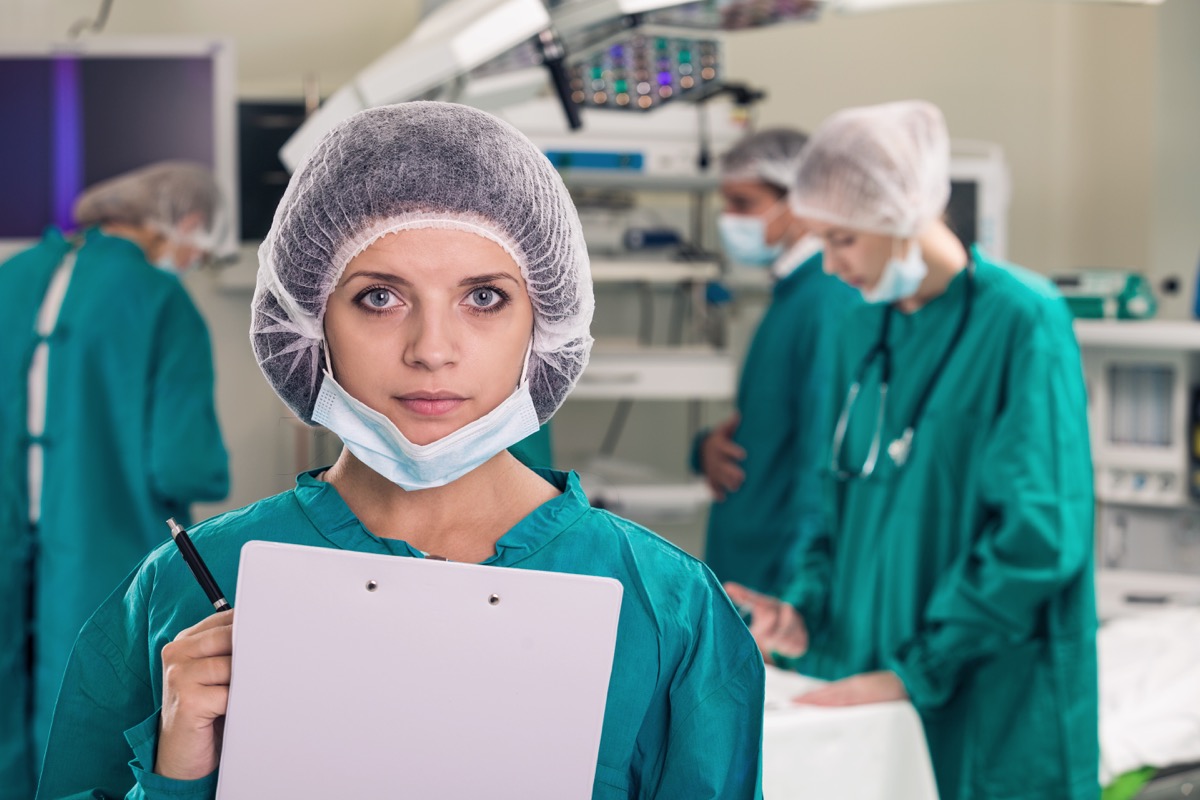 "I think the big secret for me was I got there very early, and I think it would've gotten a lot worse," said Trump. "One of the doctors said he thought it would have gotten a lot worse. I just think that, even these medications, they're a lot better if you get them early than if you get them late. It will react probably better. And so I think going in early is a big factor in my case."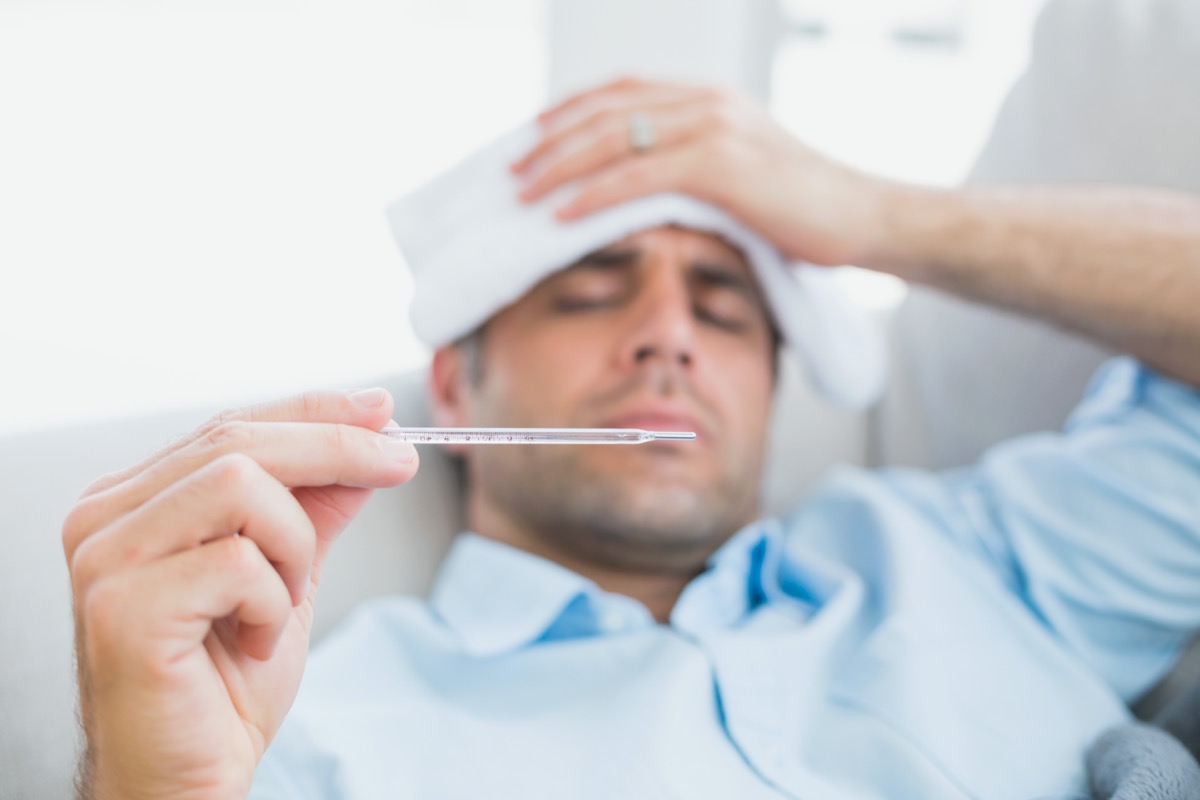 Trump didn't describe having a fever during the interview. But several news outlets reported that Trump had a low-grade fever early in his illness. During a briefing on Oct. 3, the presidents' physicians said he had been fever-free for 24 hours, implying that he had a fever of some grade at some point.6254a4d1642c605c54bf1cab17d50f1e
Along with cough, shortness of breath and fatigue, fever is one of the four key signs of COVID-19 infection, the CDC says.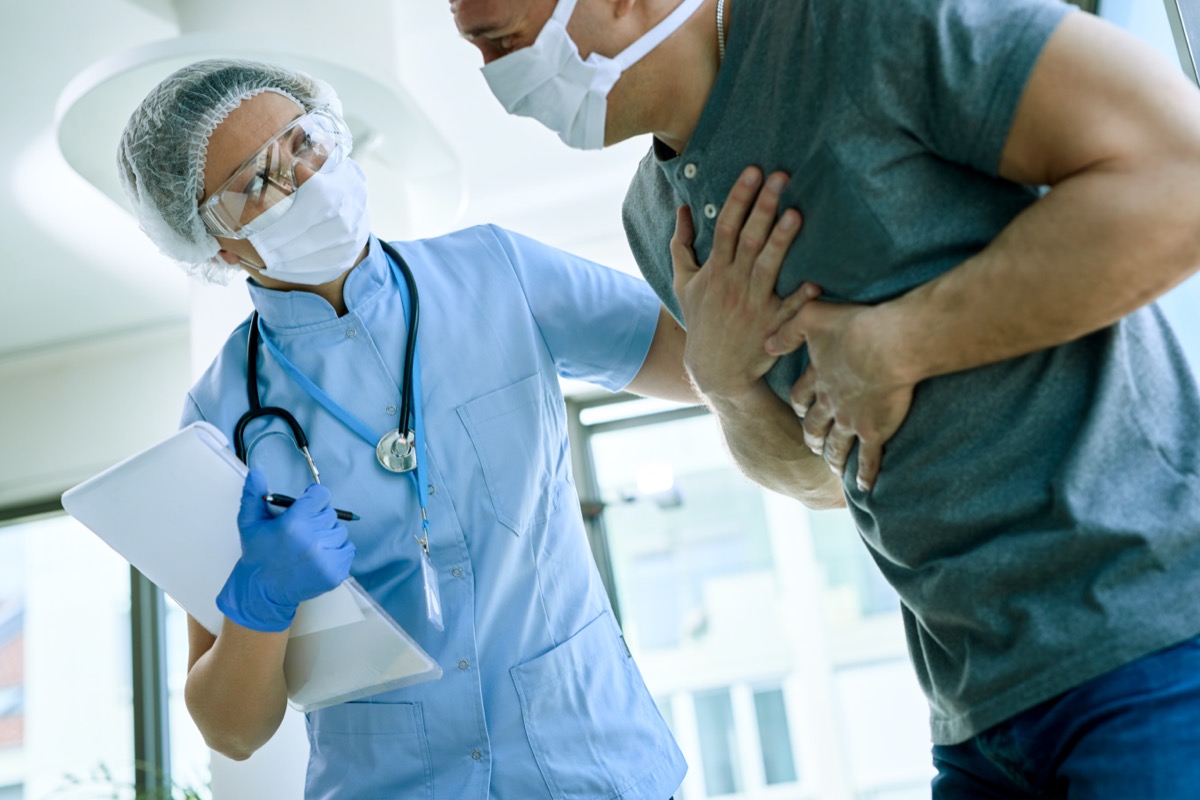 During the interview, Trump claimed he had no problems with breathing during his illness. But on Oct. 3, the New York Times reported that Chief of Staff Mark Meadows called Trump's symptoms "very concerning," and that two people close to the White House said "that the president had trouble breathing on Friday and that his oxygen level dropped, prompting his doctors to give him supplemental oxygen while at the White House and transfer him to Walter Reed where he could be monitored with better equipment and treated more rapidly in case of trouble."
Trouble breathing is common in coronavirus patients. The virus seems to create inflammation in the lungs, which can cause difficulty getting air.
The body's blood oxygen level is measured to ensure the body's organs are getting enough oxygen, which is essential for their function. Low blood oxygen is a common complication of COVID-19 and an emergency situation. Citing people close to the White House, last weekend several news outlets reported that Trump's oxygen level dropped twice in the early days of his illness.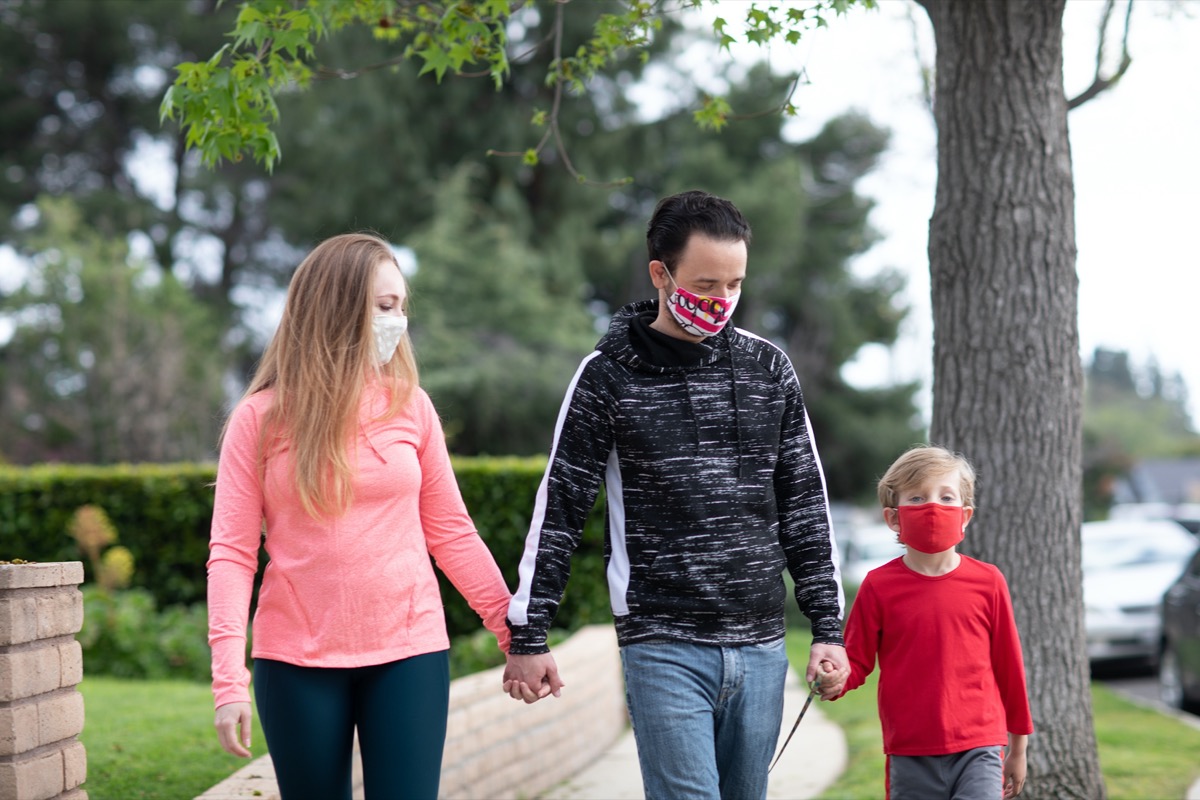 As for yourself, do everything you can to prevent getting—and spreading—COVID-19 in the first place: Wear a mask, get tested if you think you have coronavirus, avoid crowds (and bars, and house parties), practice social distancing, only run essential errands, wash your hands regularly, disinfect frequently touched surfaces, and to get through this pandemic at your healthiest, don't miss these 35 Places You're Most Likely to Catch COVID.