Here's Why Trump is High Risk for Severe COVID
Although he is said to be doing fine, a variety of factors put him in potential danger.
As well-wishes arrived from world leaders, after President Donald Trump and his wife announced they tested positive for coronavirus, the virus itself shows no compassion. In fact, it may see Donald Trump as a target. Trump is actually at high risk from suffering from COVID due to a variety of factors. Read on, and to ensure your health and the health of others, don't miss these Sure Signs You've Already Had Coronavirus.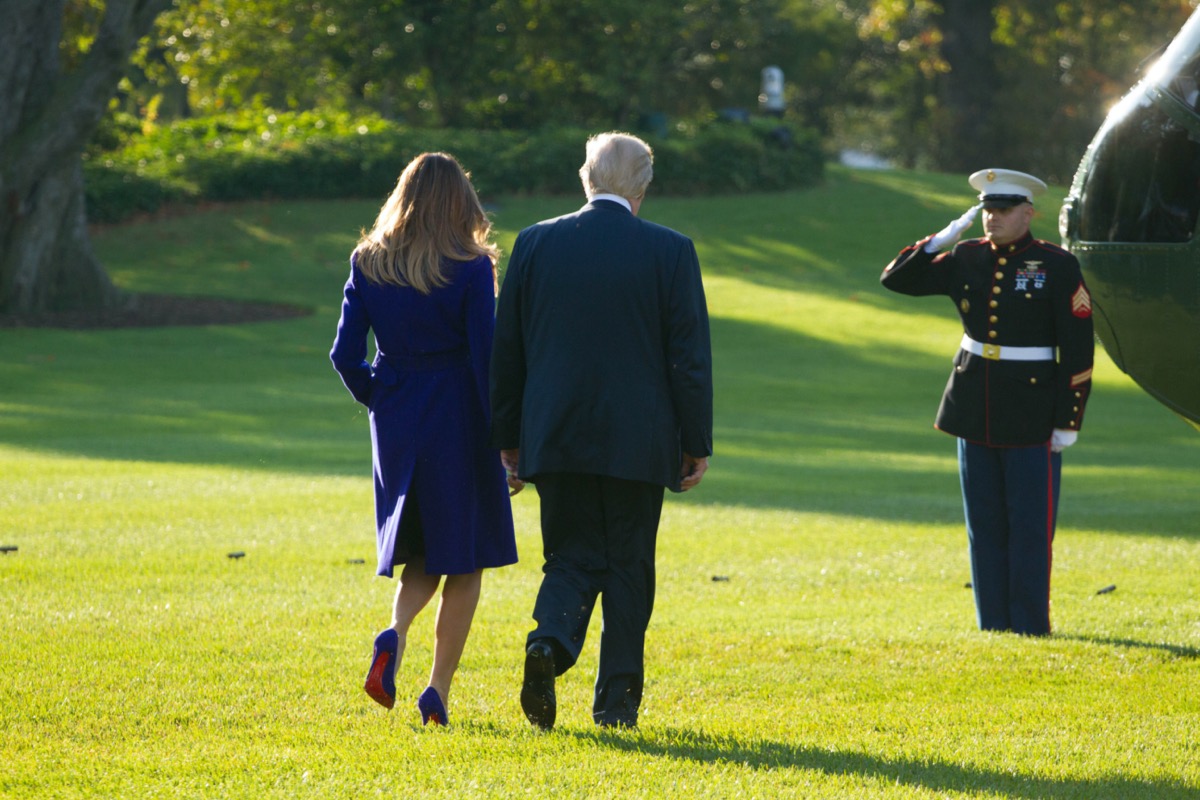 There's no reason to believe the Trumps are experiencing any terrible symptoms. Donald Trump's physician, Sean P. Conley, said, "The President and First Lady are both well at this time, and they plan to remain at home within the White House during their convalescence." And Melania Trump tweeted "we are feeling good." 
However, it is worth noting that his age puts him at risk. "For every 1,000 people infected with the coronavirus who are under the age of 50, almost none will die," reports Nature. "For people in their fifties and early sixties, about five will die—more men than women. The risk then climbs steeply as the years accrue. For every 1,000 people in their mid-seventies or older who are infected, around 116 will die. These are the stark statistics obtained by some of the first detailed studies into the mortality risk for COVID-19."
"Since the pandemic began, dozens of studies have reported that many of the sickest COVID-19 patients have been people with obesity. In recent weeks, that link has come into sharper focus as large new population studies have cemented the association and demonstrated that even people who are merely overweight are at higher risk," reports Science Mag. "For example, in the first metaanalysis of its kind, published on 26 August in Obesity Reviews, an international team of researchers pooled data from scores of peer-reviewed papers capturing 399,000 patients. They found that people with obesity who contracted SARS-CoV-2 were 113% more likely than people of healthy weight to land in the hospital, 74% more likely to be admitted to an ICU, and 48% more likely to die."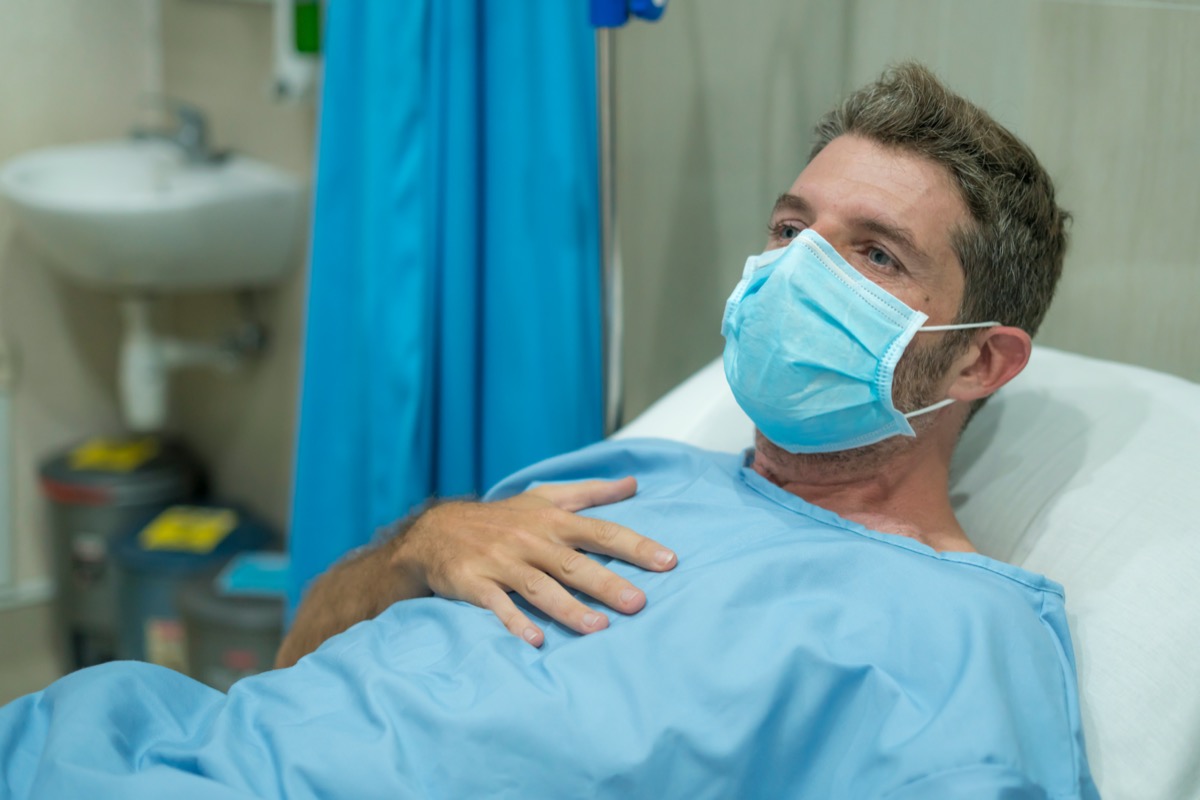 "More men are dying from COVID-19 worldwide than women, and the potential reasons run the gamut from biology to bad habits," reports Healthline. "A study published in April in Frontiers in Public Health reported that men and women were equally likely to contract the novel coronavirus. However, the researchers also reported that men are significantly more likely to suffer severe effects of the disease."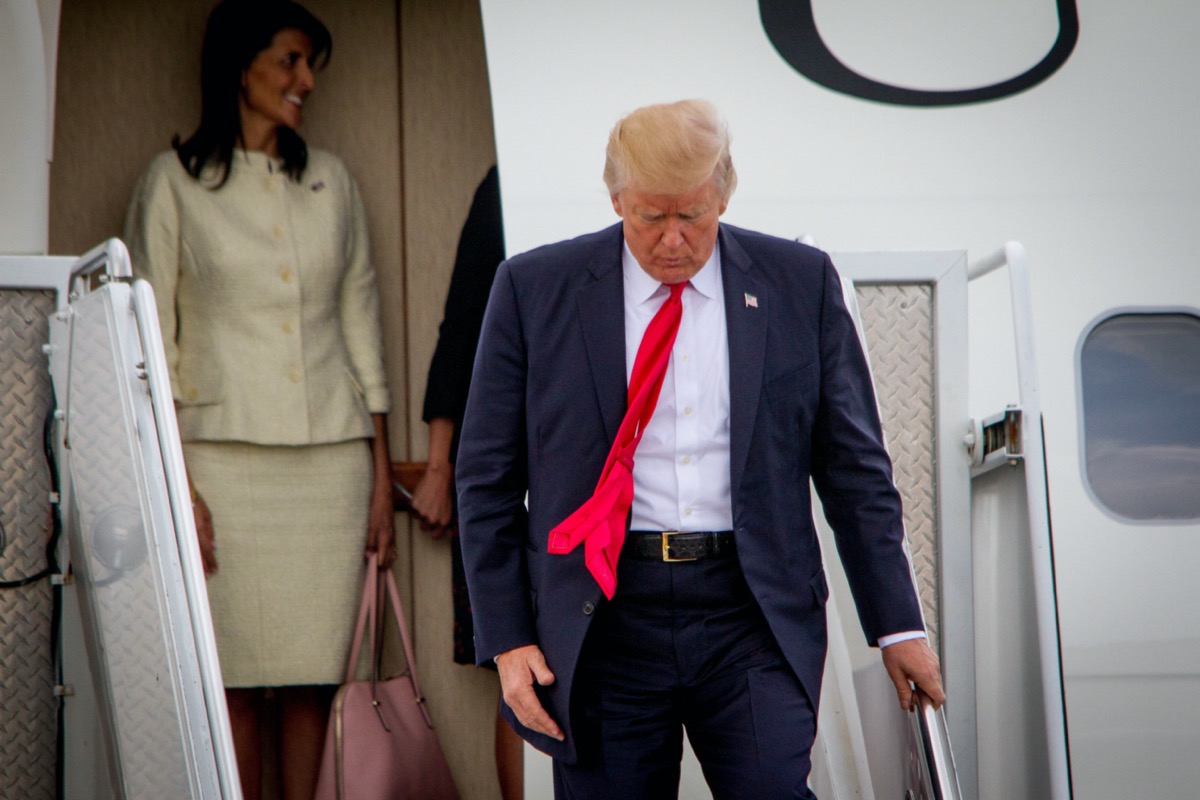 "Avoid crowds"—that's the advice Dr. Anthony Fauci, the nation's leading infectious disease expert, has given. Since COVID-19 is airborne, being around large groups of people increases the chances of transmission. As a public figure, Trump has not avoided crowds but in fact encouraged them, holding campaign rallies.
5
He Didn't Always Follow the Fundamentals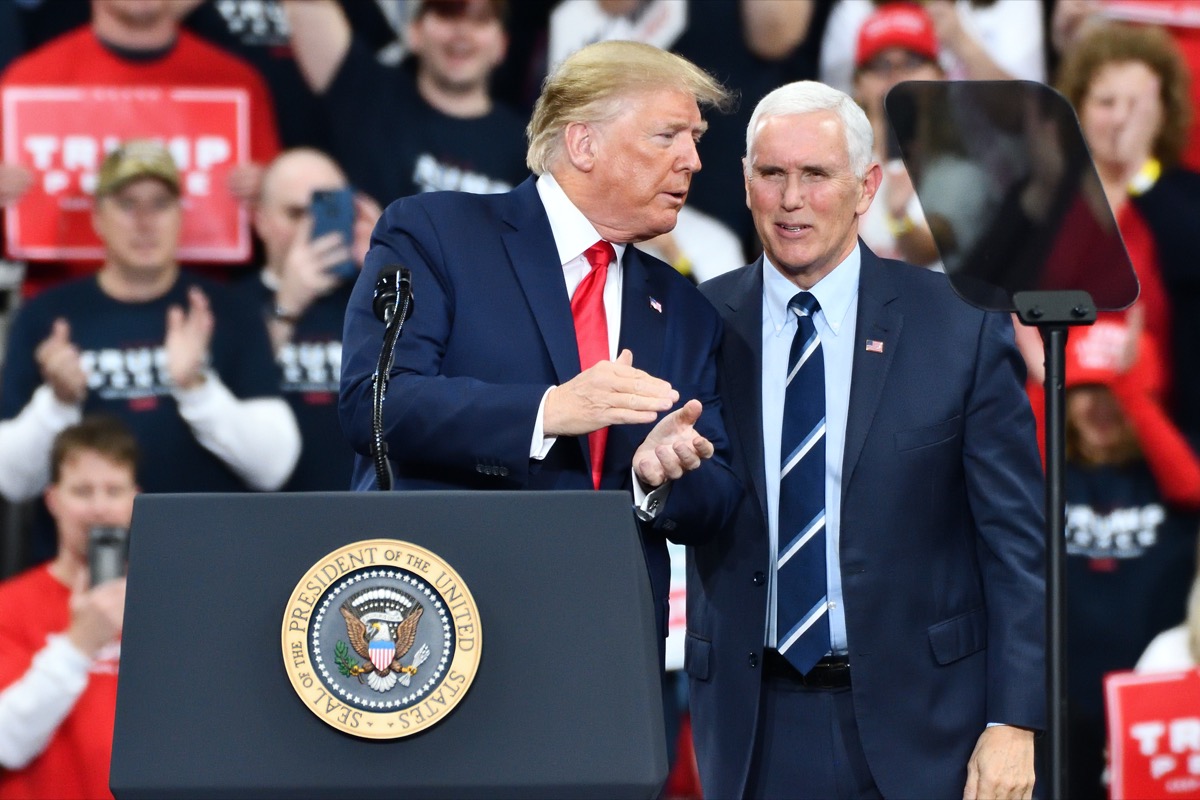 "Trump has regularly appeared in public and in private without a mask — and has mocked Biden for wearing one and for curbing his campaign events for safety's sake. The president has insisted that the virus is mostly dangerous to older people — a group to which he belongs — or those with health complications, although medical experts say the virus can strike anyone. Trump has publicly and privately squabbled with a number of the medical experts in his administration over how seriously the White House should take the virus," reports the Washington Post. "During a prerecorded speech to a Catholic charity dinner in New York on Thursday night, Trump took his usual optimistic tone about the virus. 'And I just want to say that the end of the pandemic is in sight, and next year will be one of the greatest years in the history of our country,' he said."6254a4d1642c605c54bf1cab17d50f1e
6
How You Can Avoid COVID-19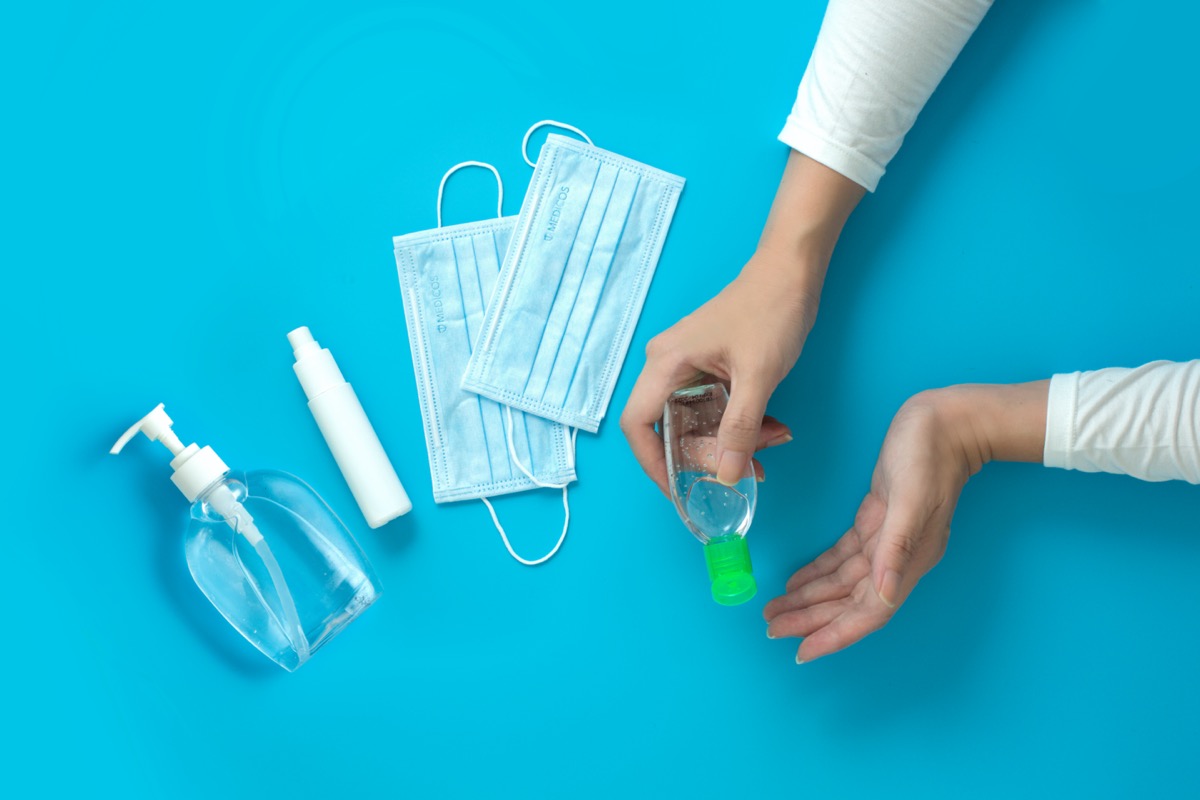 As for yourself, do everything you can to prevent getting—and spreading—COVID-19 in the first place: Get your flu shot, wear a face mask, get tested if you think you have coronavirus, avoid crowds (and bars, and house parties), practice social distancing, only run essential errands, wash your hands regularly, disinfect frequently touched surfaces, and to get through this pandemic at your healthiest, don't miss these 35 Places You're Most Likely to Catch COVID.
Alek Korab
Alek Korab is a Co-Founder and Managing Editor of the ETNT Health channel on Eat This, Not That!
Read more about Alek