An Unknown Salmonella Outbreak has Infected Over 100 People in 15 States
The CDC is still investigating what sparked this massive outbreak.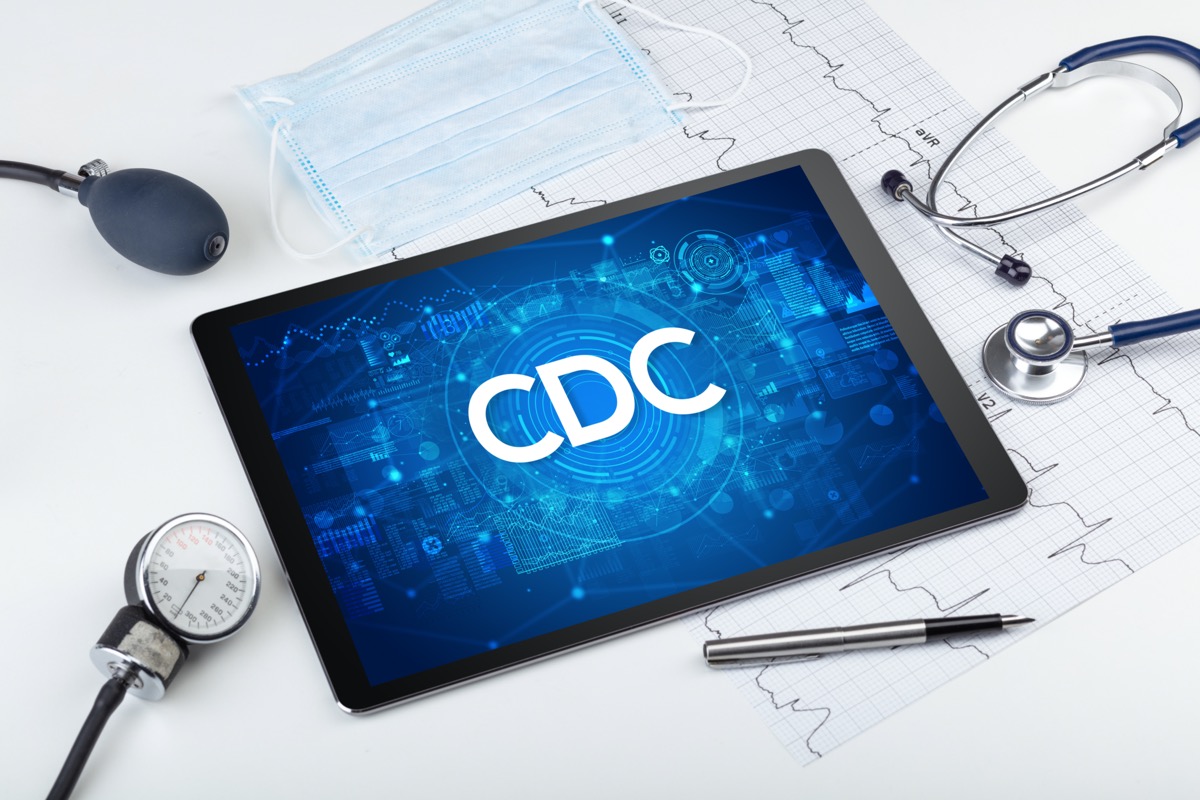 The Centers for Disease Control and Prevention are looking into a string of Salmonella infections spanning 15 states. Of the 125 reported cases that began around June 19, 24 people have been hospitalized. No deaths have been reported.
Although other food-borne illnesses have been traced back to specific products recently, this one is not tied to any specific food, grocery store, or restaurant, the CDC says. This means they are not recommending people stay away from anything in particular related to the outbreak.
The early stages of the investigation concluded that the DNA of the Salmonella bacteria in those who are infected are similar, and thus the cases are likely to be linked. Those infected live in states from North Carolina, Tennessee, Ohio, Michigan, and Illinois, to Wisconsin, Missouri, Iowa, and Minnesota. Other cases of the Salmonella outbreak have been reported in Montana, Wyoming, Utah, Washington, Oregon, and California.
Related: These Are the Most Often Recalled Foods in America6254a4d1642c605c54bf1cab17d50f1e
Other outbreaks this summer have led to recalls of popular meat items from stores like Walmart and other retailers. More than 40,000 pounds of grass-fed organic ground beef was recalled in mid-June because of possible E. coli contamination. Similarly, 60,000 pounds of Pilgrim's Pride chicken nuggets were recalled later in the month after a customer contacted the company because they found small pieces of rubber in the frozen meat.
Symptoms of a Salmonella infection start in the intestines and include stomach cramping, diarrhea, and a fever. These can develop as early as six hours after contaminated food is eaten. Those can also last from four to seven days. It can also spread to the bloodstream, making symptoms more severe and requiring the patient to be hospitalized. Serious cases can happen to those with weakened immune systems and people older than 65 and younger than 5.
The CDC advises anyone experiencing symptoms of an infection to contact a healthcare provider. Keep a food log and write down what you ate prior to feeling ill, and report it to the health department.
In order to prevent yourself from getting sick from a Salmonella outbreak, make sure to keep surfaces clean. Also, separate foods that don't need to be cooked from those that do. Finally, make sure to follow proper cooking procedures. To stay up-to-date on all food news, sign up for our newsletter!
Amanda McDonald
Amanda has a master's degree in journalism from Northwestern University and a bachelor's degree in digital journalism from Loyola University Chicago.
Read more about Amanda
More content from
Groceries