These Are The Nation's Top Spots for Catching COVID-19
Rising cases and hospitalizations make these the nation's hot spots.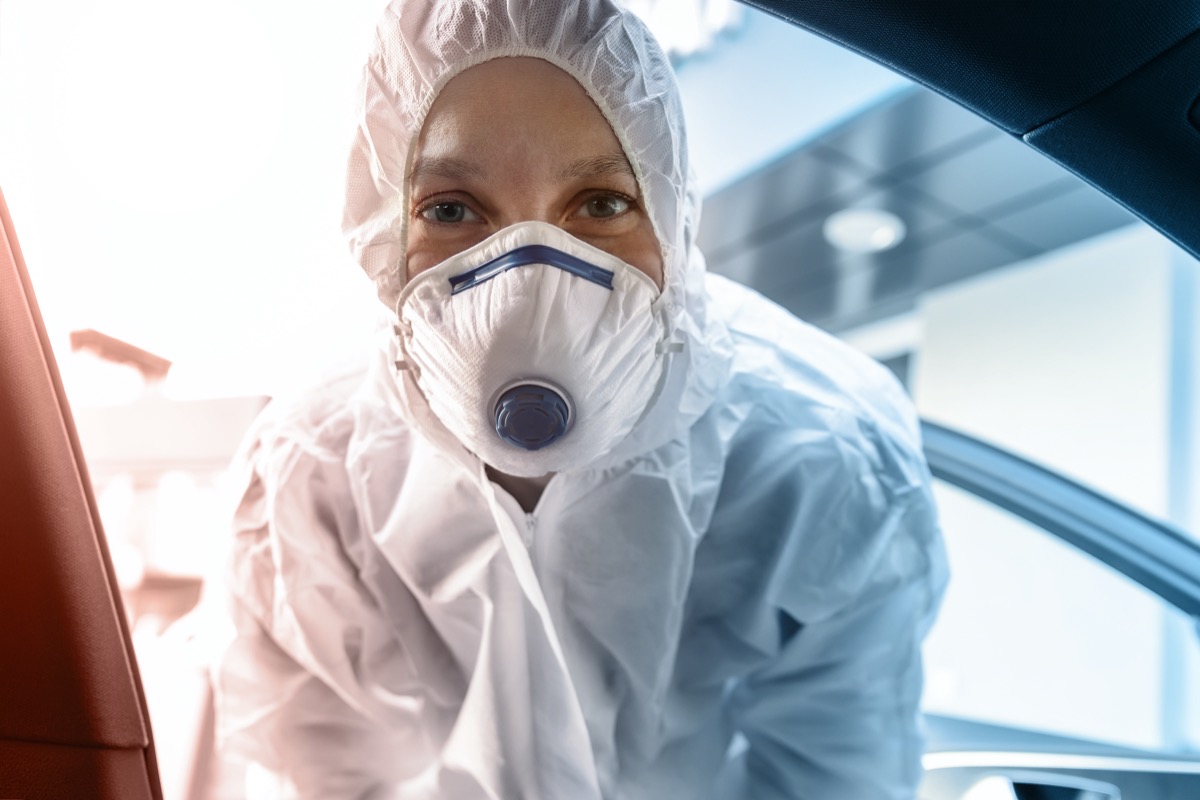 We are now seeing what happens when coronavirus testing increases and states reopen, and the results are eye-opening. "Nine states reported either new single-day highs or set a record for seven-day new case averages on Tuesday," according to the Washington Post. "At least 115,000 people in the United States have died from the coronavirus, and more than 2,126,000 cases have been reported." Here are the nine states that hit record highs.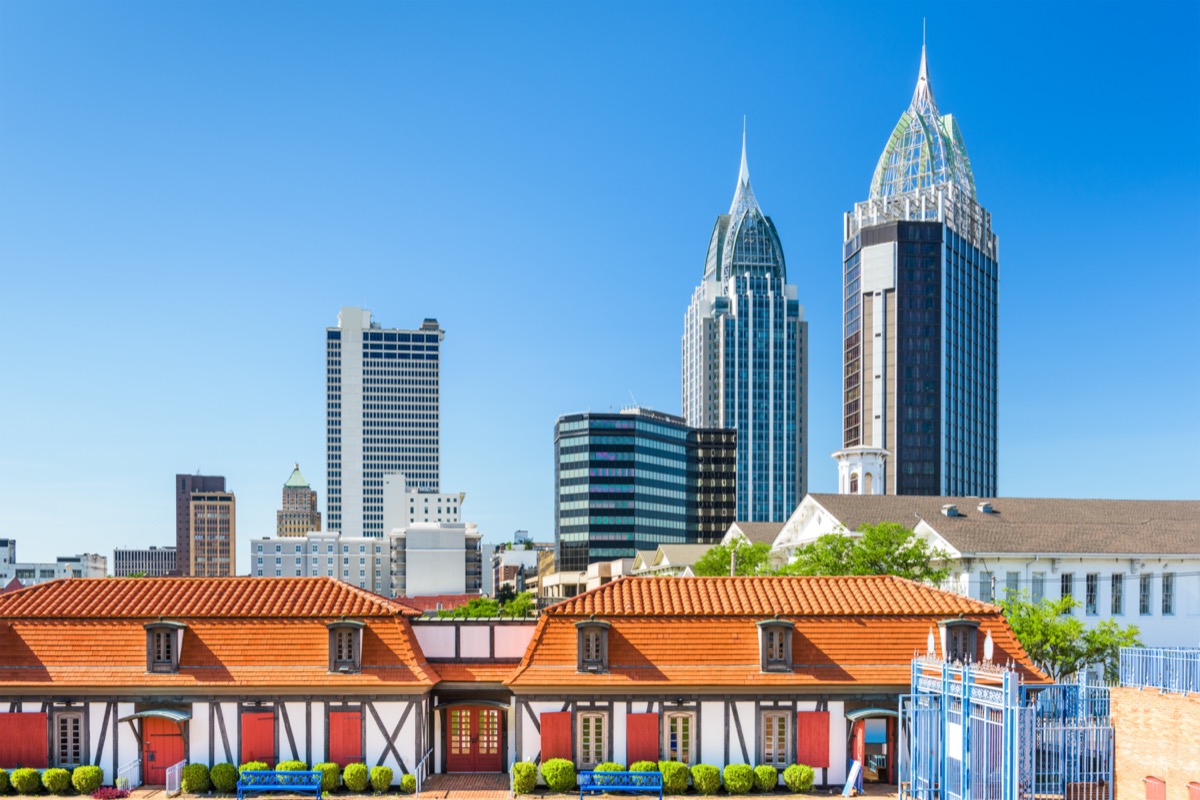 Alabama has recorded 5,453 cases in the last six days, and there's been a steady climb since the state began reopening on April 30th. "The number of COVID-19 patients in hospitals in Birmingham, Tuscaloosa, Montgomery and Decatur has hit all-time highs this month, filling beds and taxing staff as the state struggles with a wave of new cases," reports AL.com. "Nearly one-third of those patients will require ventilators during treatment, said Assistant State Health Officer Dr. Karen Landers." "System-wide is fine," Dr. Donald Williamson, president of the Alabama Hospital Association, said, according to the website. "We still have 900 ventilators and 21 percent of available ICU beds. The problem is clearly not a system-wide issue. It's a localized issue"
The state logged a whopping 2,392 cases on June 16th. The previous high was 1,654. "It's spreading like wildfire," Rep. Greg Stanton said on Sunday. "Arizona is the new national hotspot for COVID-19 with more than 4,400 new cases in just the last 72 hours. Per capita, Arizona's infection rate is now more than three times higher than New York state." "This is not an abstract number of cases," Dr. Peter Hotez, the dean for the National School of Tropical Medicine at Baylor College of Medicine, told NPR. "We're seeing people pile into intensive care units."
With 2,783 cases reported on June 16th, Florida remains a political hotspot as well as a COVID-19 hotspot. "Florida Gov. Ron DeSantis and other Republican officials, including President Trump, say the rising number of new cases was expected and is mostly the result of increased testing. Florida is now testing more than 200,000 people a week, more than double the number tested weekly in mid-May," reports NPR. "But local officials and public health experts are concerned about other statistics that show that the coronavirus is still spreading in Florida. The state's Department of Health reports that the number of people showing up in hospital emergency rooms with symptoms of the flu and COVID-19 is rising. Also worrisome—the percentage of people who are testing positive for the virus is going up."
Three hundred and seventy-nine cases marked a record tally on June 16th. With hospitalizations rising and more cases spreading through Nevada, Gov. Steve Sisolak said, "we are not ready to enter Phase 3 of reopening."
"Health officials are linking the spike in cases in the state to Nevada entering Phase 2 of its reopening about two and a half weeks ago," reports KTNV. "They say with gyms, bars and other businesses able to reopen—combined with Memorial Day weekend gatherings and mass protests—they saw social distancing and other pandemic practices go out the window."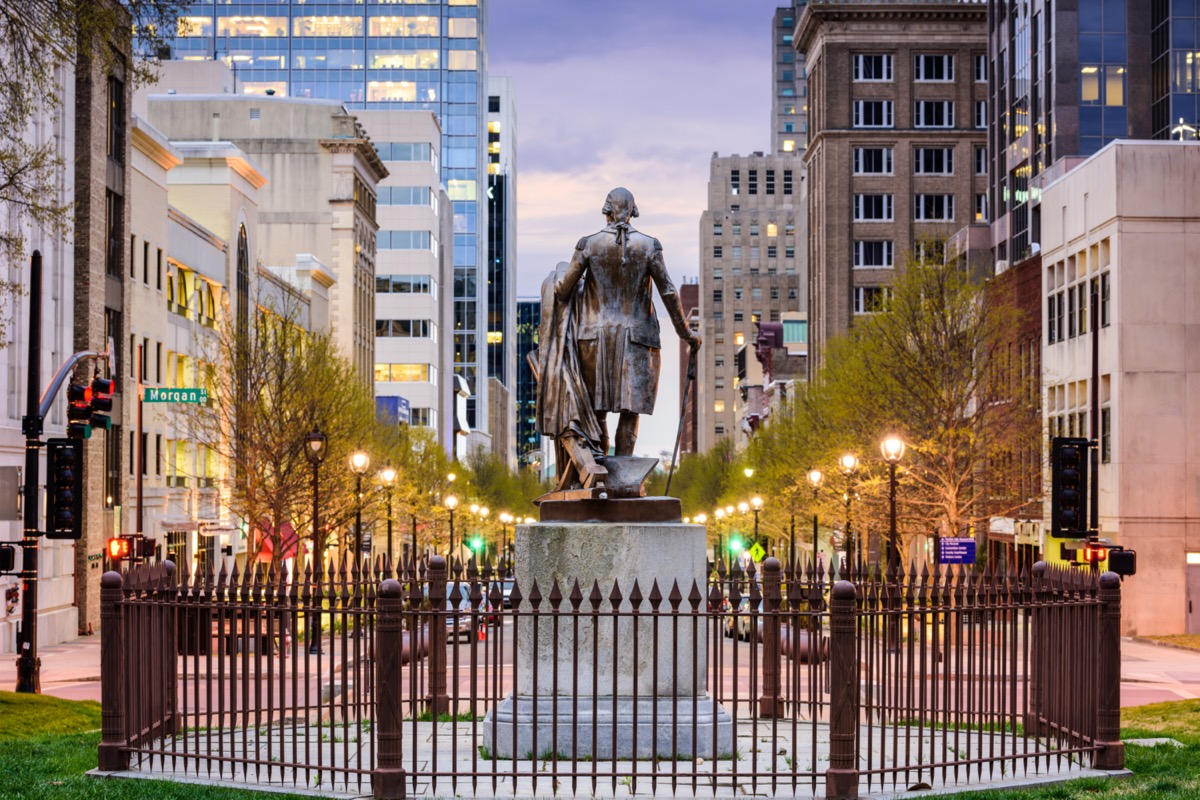 North Carolina is making headlines all over the country for its outbreak. "The number of patients hospitalized in relation to COVID-19 in North Carolina reached a new high on Tuesday with 829," reports WNCN, the same day the state reached its highest seven day average of cases. Gov. Roy Cooper may make wearing face masks a must. "We want people voluntarily to do this," he said. "But we are looking at, potentially, rules to make these mandatory."
Cases on several of the last seven days broke the 200 mark, unlike ever before, with a record 228 reported on June 16th. As of this writing, President Donald Trump still plans to have an indoor rally in the state, alarming local health authorities. "OU Health Officials say hospitalization numbers will likely continue to climb as an increasing percentage of COVID-19 tests in Oklahoma come back positive for the virus," reports KFOR. "We have reached a peak higher than any other point during the pandemic here in the state," Dr. Dale Bratzler said, according to the network. "We are bending the curve sadly in the wrong direction."
The state has paused its reopening plans as a record 278 cases were reported on June 16th. One recent outbreak was "associated with the Lighthouse United Pentecostal Church in Union County, where 99 new COVID-19 cases were identified Monday," reports Oregon Live. "Public health officials expect to discover 'a lot' more cases in the Northeast Oregon county when more test results come back."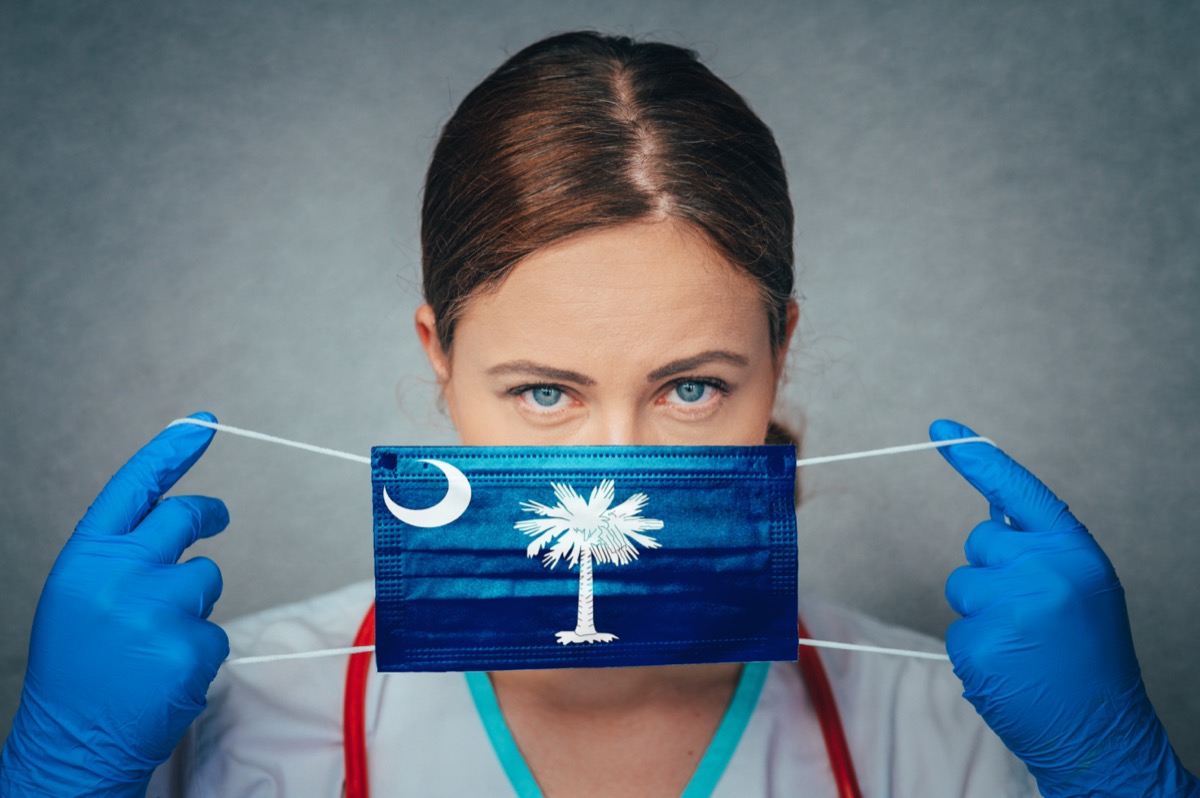 The seven-day average is at an all time high, with a record 840 cases reported this week. "New cases of COVID-19 nearly doubled in Alabama and South Carolina in the second week of June compared to the prior seven days," a Reuters analysis found. "When asked to comment on the increases, South Carolina and Alabama health officials said some residents were not following recommendations to maintain social distance, avoid large gatherings and wear a mask in public."6254a4d1642c605c54bf1cab17d50f1e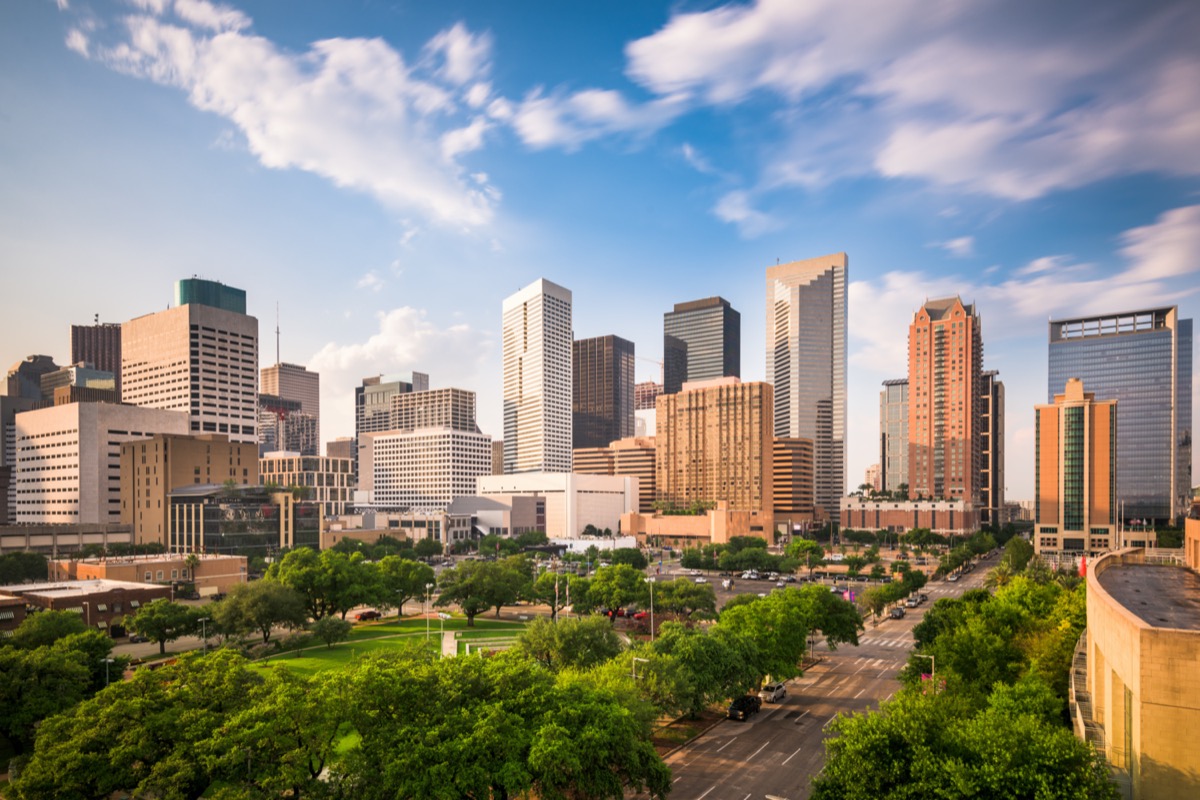 A towering 4,098 cases hit the record books on June 16th, nearly double or triple previous numbers. "Texas Gov. Greg Abbott announced on Tuesday the state's highest-ever number of new COVID-19 cases. He also reported a second record high: 2,518 people hospitalized with the virus in Texas, up from 2,326 a day earlier," reports NPR. "Despite the concerning uptick in people sick with the virus, Abbott said that the reason for his news conference was to let Texans know about the 'abundant'  hospital capacity for treating people with COVID-19. He and other officials spent much of the briefing touting the state's hospital bed availability."
10
How You Can Stay Healthy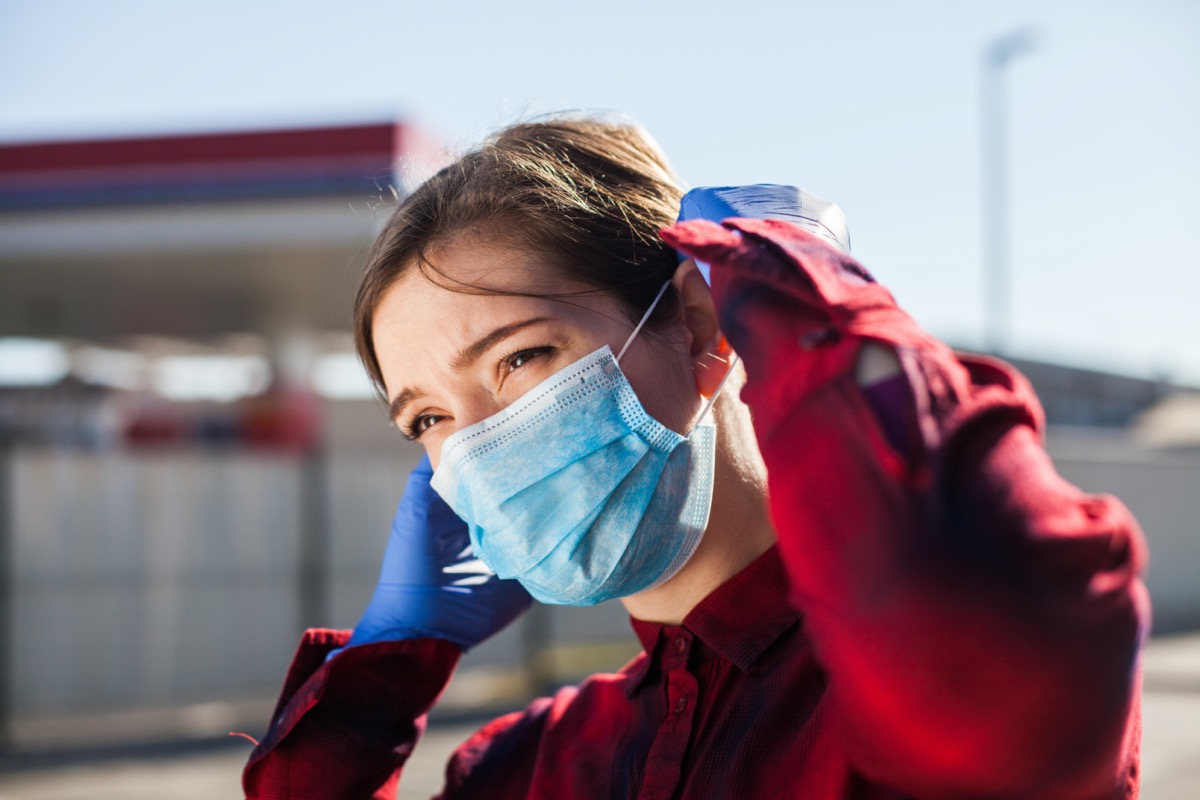 Vice President Mike Pence has called worries about COVID-19 "overblown" and says there will be "no second wave." Dr. Akhter provides a counterpoint: "It's very important for the people to know that whatever your politics may be, whatever your family members may be doing, whatever you want to do for fun, there really is a huge pandemic," he told AZ Central. "It's important to distance even if you aren't sick." Stay six feet away from others, wear a face mask and follow the CDC guidelines for staying safe. And to get through this pandemic at your healthiest, don't miss these Things You Should Never Do During the Coronavirus Pandemic.
Emilia Paluszek
Emilia specializes in human biology and psychology at the University at Albany.
Read more
More content from
ETNT Health