The 25 Biggest COVID Outbreaks in America
19 out of 25 of the hottest coronavirus spots are in college towns.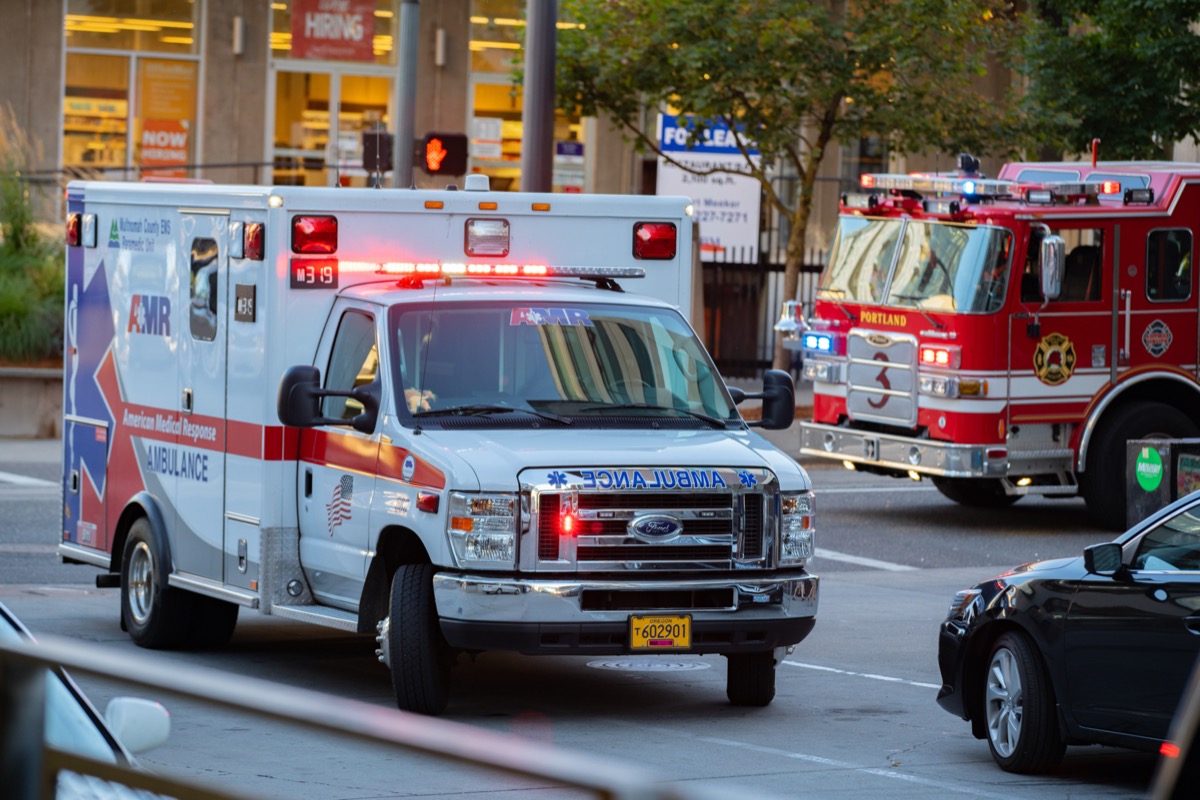 Coronavirus cases are surging at college and university campuses across the country. A new USA Today analysis of data from Johns Hopkins University has identified 25 problem areas of the country with the most amount of average infections per 100,000 people. Unsurprisingly, 19 of them—over 75 percent—are located in college towns also experiencing outbreaks. Here are all the counties where the outbreaks are occurring, and the schools related to them. Read on, and to ensure your health and the health of others, don't miss these Sure Signs You've Already Had Coronavirus.
25
Burleigh County, North Dakota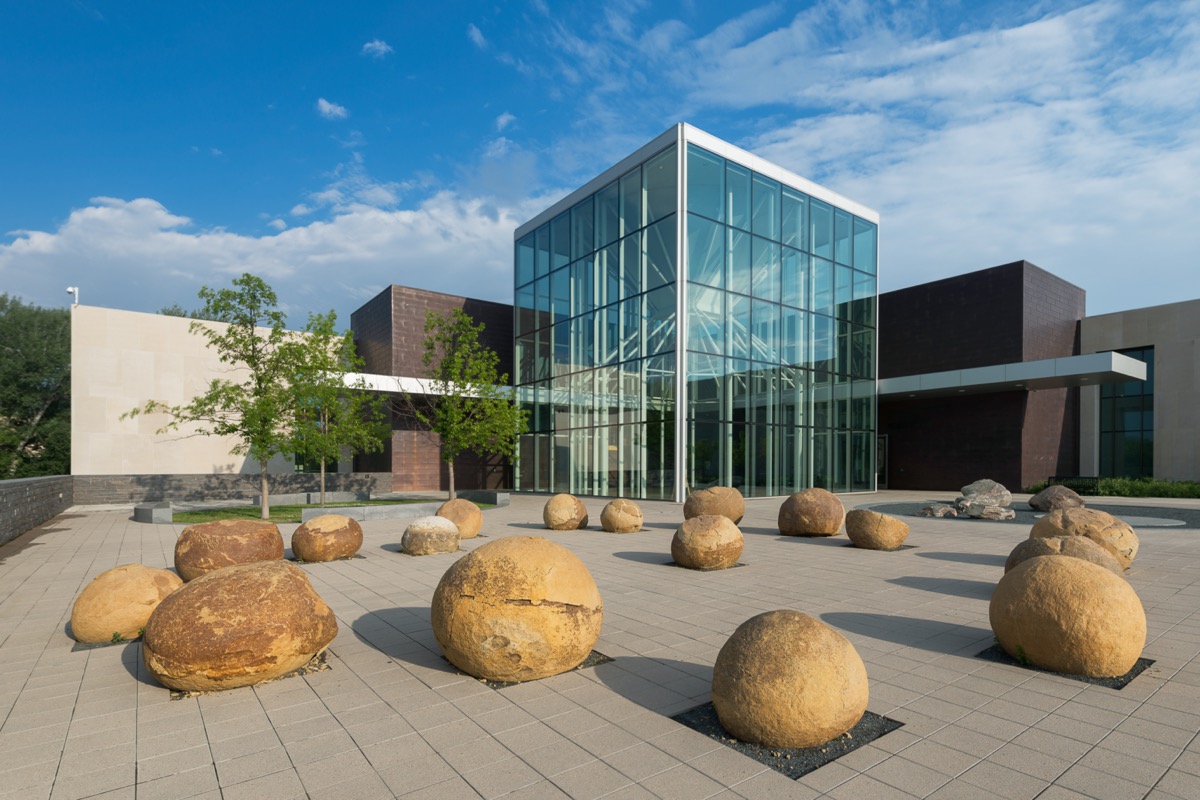 616 per 100,000
North Dakota currently has been breaking their own records of new coronavirus infections. Burleigh County is reporting 616 infections per 100,000 people, unrelated to any college or university outbreaks. 
24
Garfield County, Oklahoma
639 per 100,000
Garfield County's COVID cases peaked in August, unrelated to college students. They are currently reporting 639 cases per 100,000 residents. 
23
Coles County, Illinois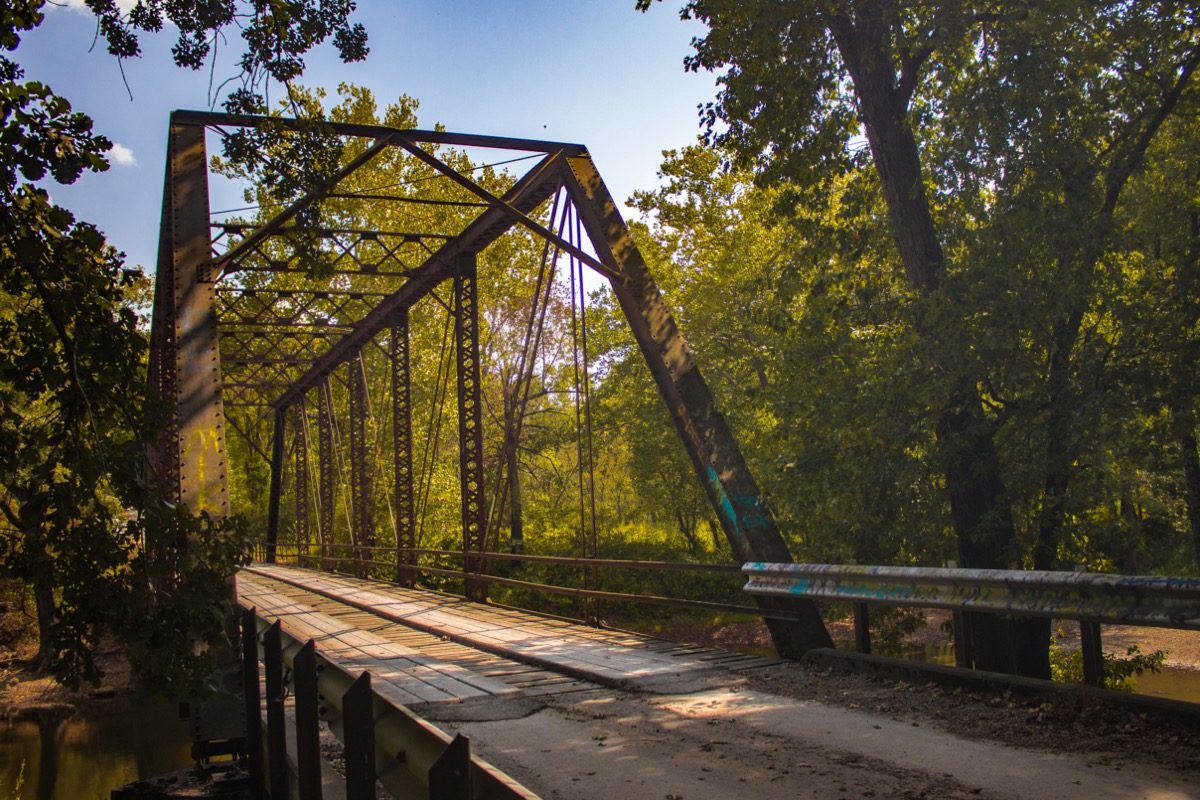 Home of Eastern Illinois University
640 per 100,000
Eastern Illinois started school about 3 weeks ago. Coles County is currently reported 640 COVID infections per 100,000. 
22
Pitt County, North Carolina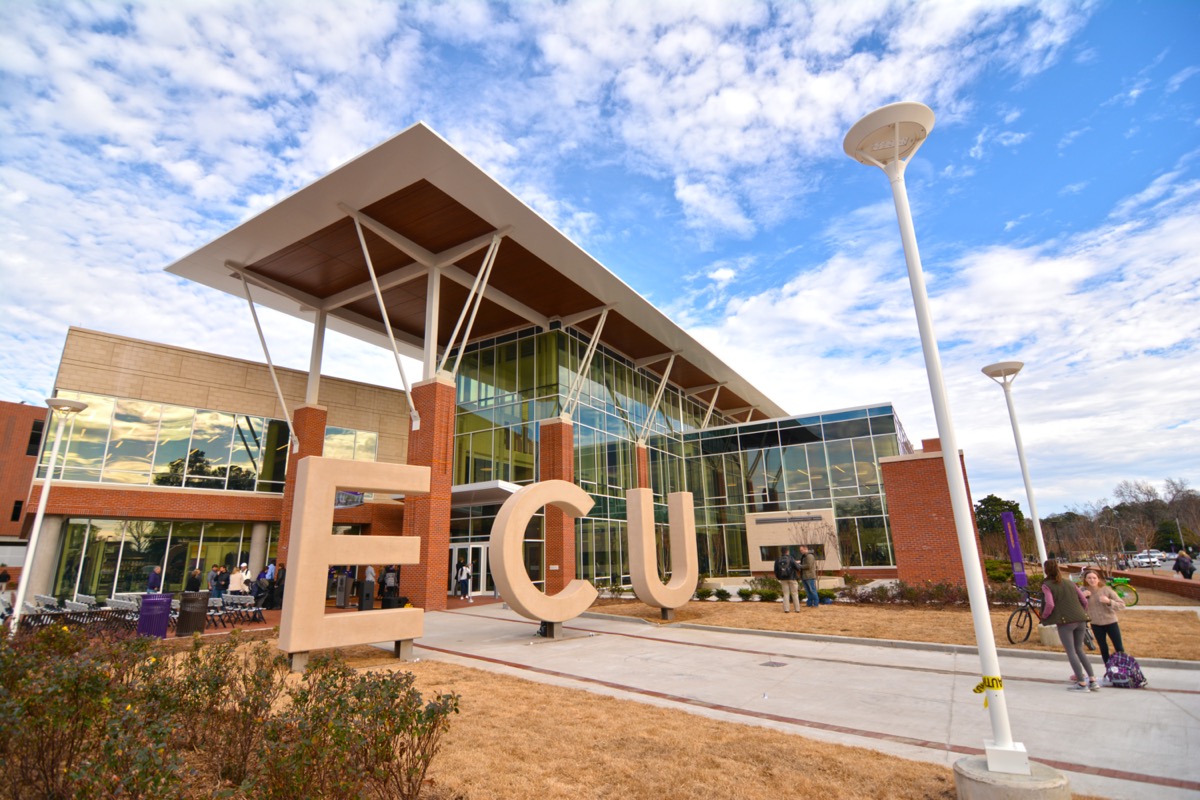 Home of East Carolina University 
647 per 100,000
East Carolina has already reported 1,000 confirmed cases of COVID since school started August 10. Pitt County currently has an infection rate of 647 cases per 100,000 people.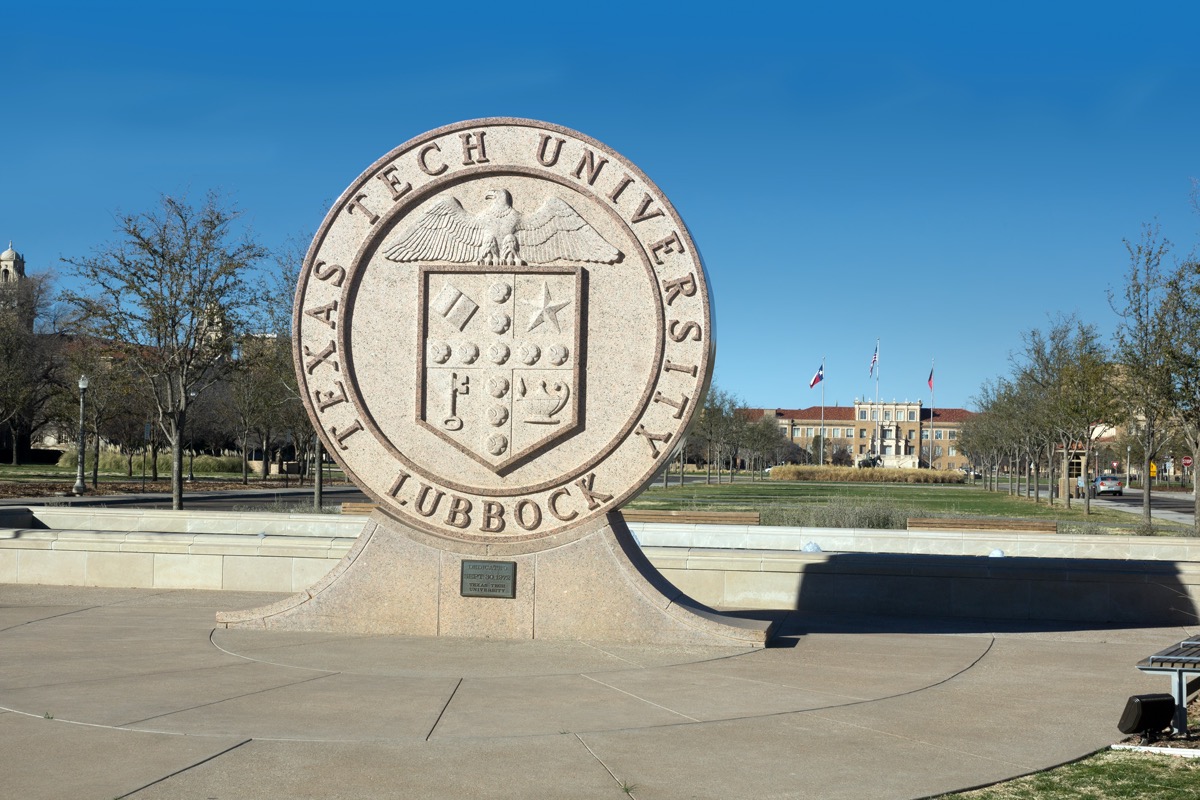 Home of Texas Tech University 
676 per 100,000
Texas Tech recently was the subject of a viral news story, after a video circulated of a sorority member at a party telling everyone she had COVID. As of Wednesday there were 600 active cases on campus. 
20
Montgomery County, Virginia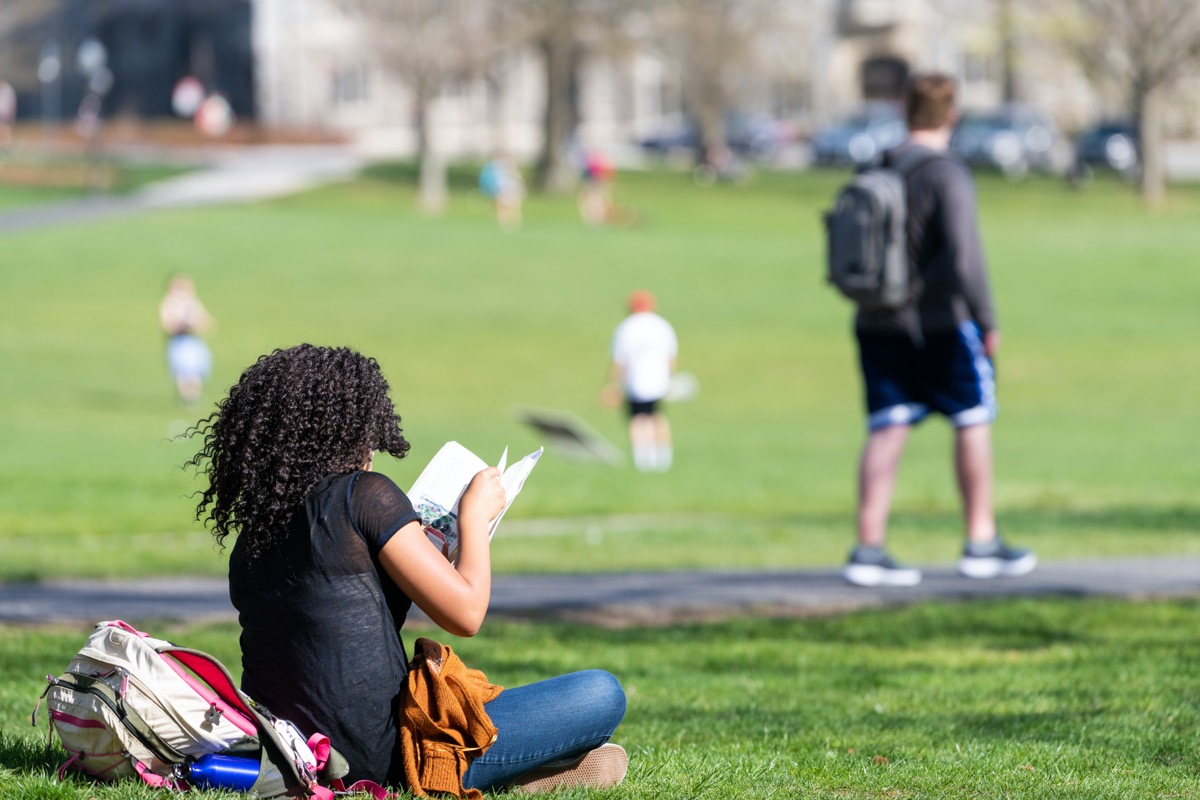 Home of Virginia Polytechnic Institute and State University 
679 per 100,000
Virginia Tech was forced to cancel their big football game against University of Virginia due to a spike of cases on the Blacksburg campus. So far more than 40 students have been suspended for violating COVID policies.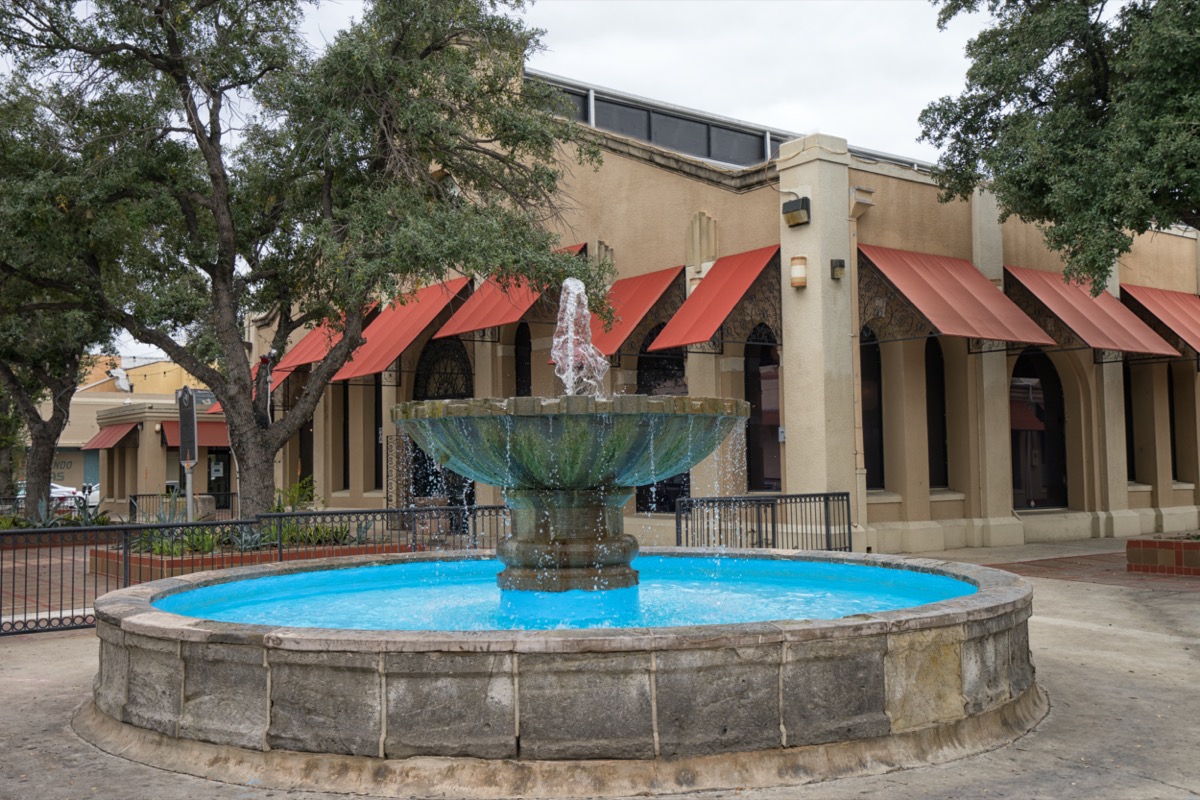 706 per 100,000
Webb County is another troubled county in Texas in terms of the coronavirus infection rate. However, their infections are not tied to any colleges or universities. 
Home of Florida State University 
728 per 100,000
FSU currently has a test positivity rate of 21.1%. Since August 2, 902 students and 16 employees have tested positive, with eight out of 10 of the students who have tested positive living off campus. Photos and videos have surfaced of fans not wearing masks at football games and packed parties off campus. 
17
Champaign County, Illinois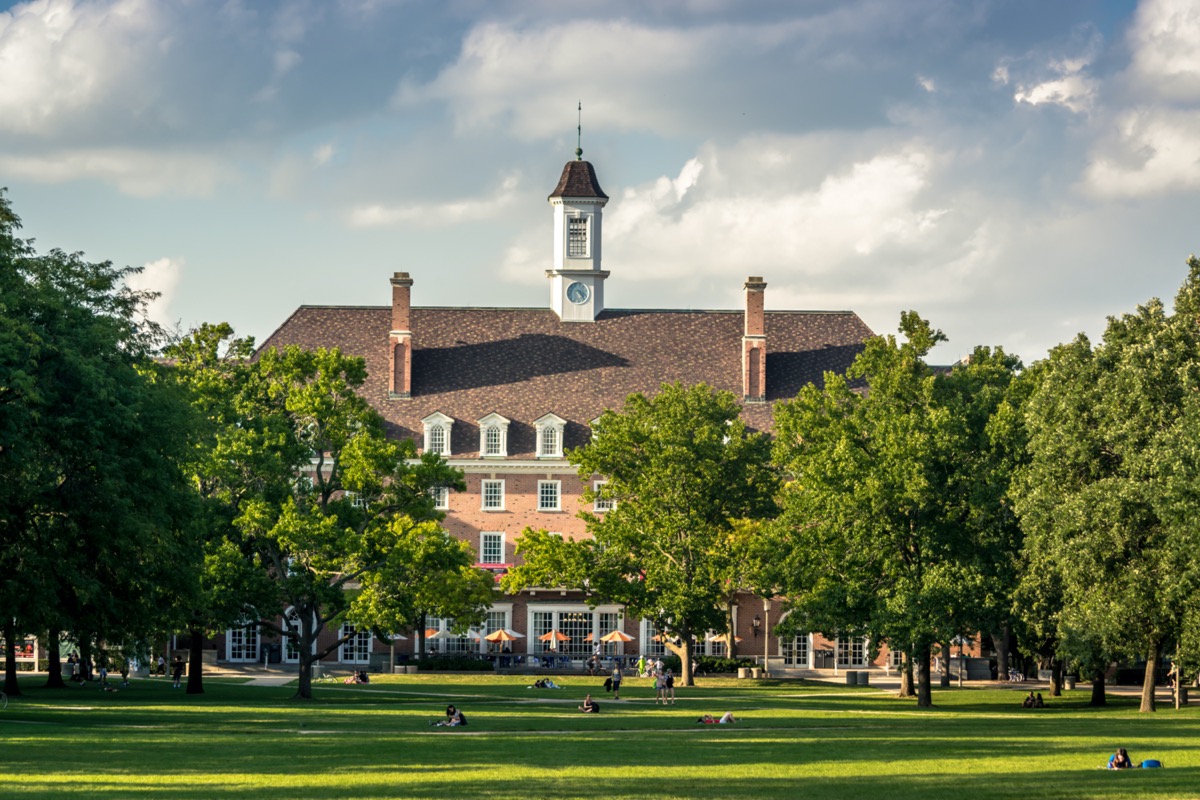 Home of University of Illinois at Urbana-Champaign 
735 per 100,000
The University of Illinois has executed one of the most efficient testing plans in the country. However, they are still experiencing one of the most publicized outbreaks. On Sept. 2, the university revealed there were 784 confirmed cases over just 10 days. 
16
St. Francois County, Missouri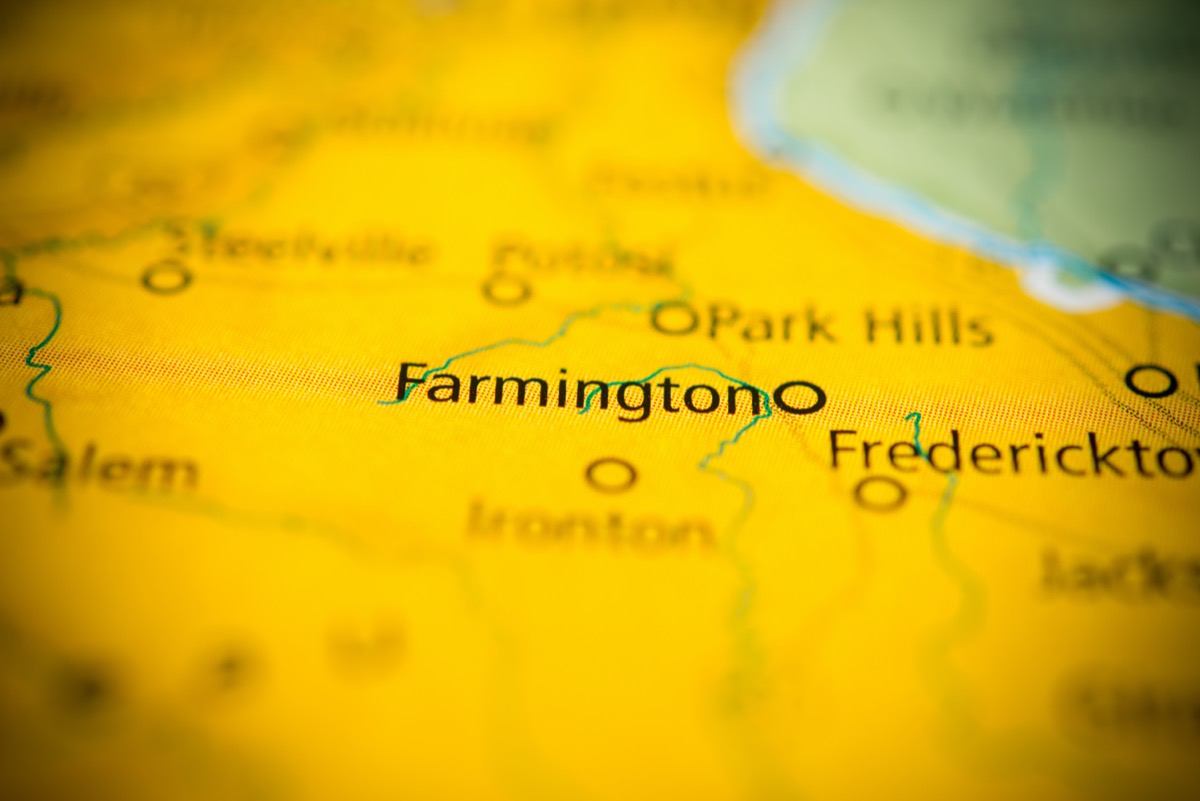 735 per 100,000
St. Francois County's high infection rate is unrelated to a college campus. Many of their cases are linked to nursing home outbreaks in the area. 
15
Payne County, Oklahoma
Home of Oklahoma State University-Main Campus 
775 per 100,000
In August, 23 sorority members tested positive for the virus. Currently the school is using WiFi routers as a contact tracing method for students and staff. Nonetheless, the area is experiencing a high infection rate. 
14
McLean County, Illinois
Home of Illinois State University 6254a4d1642c605c54bf1cab17d50f1e
844 per 100,000
Initially when students returned to campus at Illinois State University over 80% of classes were online and dorm capacity was cut 40%. According to USA Today, in the last two weeks McLean County, home to the large college, has added more coronavirus cases than it has reported in the entire rest of the pandemic. In July, the rate was just 97 per 100,000. Now it is 844. According to Jessica McKnight, the McLean County Health Department administrator, the surge is related to off-campus parties and bars, and over half of the county's cases are in young people ages 18 to 29.
Home of Kansas State University
845 per 100,000
Two weeks ago Kansas State University reported outbreaks in four sororities. Currently the infection rate in the county where the school resides is 845 per 100,000. 
12
Boone County, Missouri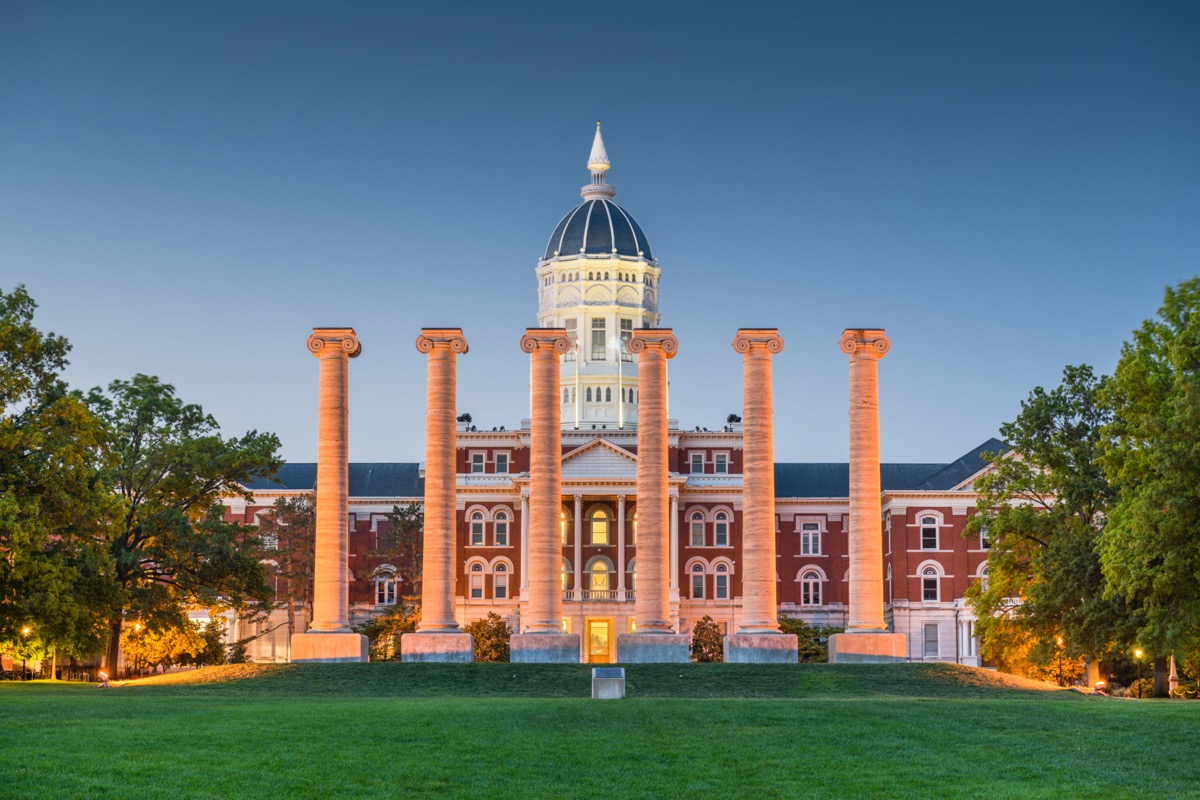 Home of University of Missouri-Columbia 
848 per 100,000
Missouri is still in the red zone but students at the University of Missouri-Columbia are still flooding the campus. As of last week, Boone County reported the highest number of coronavirus cases among those 10-24 — and revealed that 25.5% of all cases in the county are coming from community transmission. Since students returned to campus on August 24, cases have nearly more than doubled from 995 to close to 4,000 total cases as of September 8.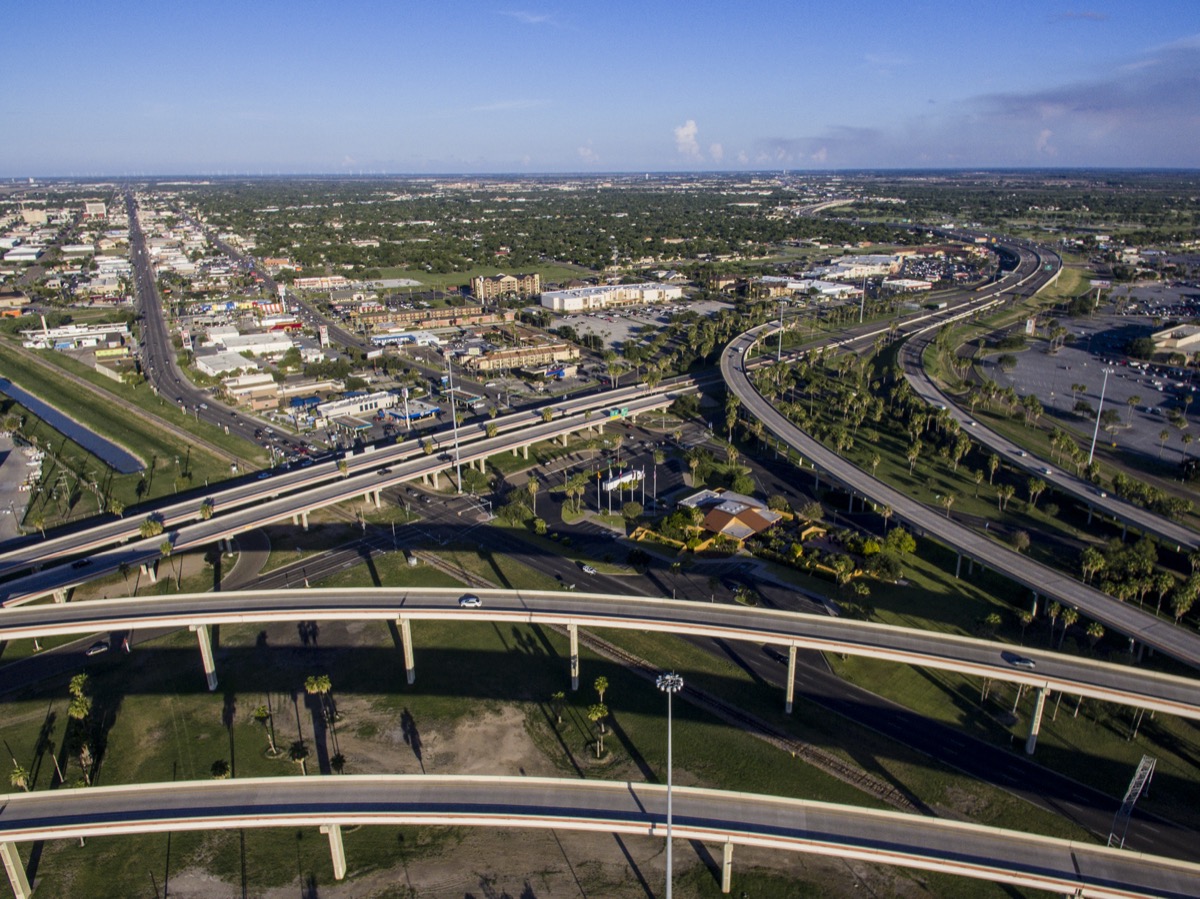 848 per 100,000
Starr County, Texas, which borders Mexico, is another problem area of the country. However, their per capita infections are unrelated to a college or university. 
10
Grand Forks County, North Dakota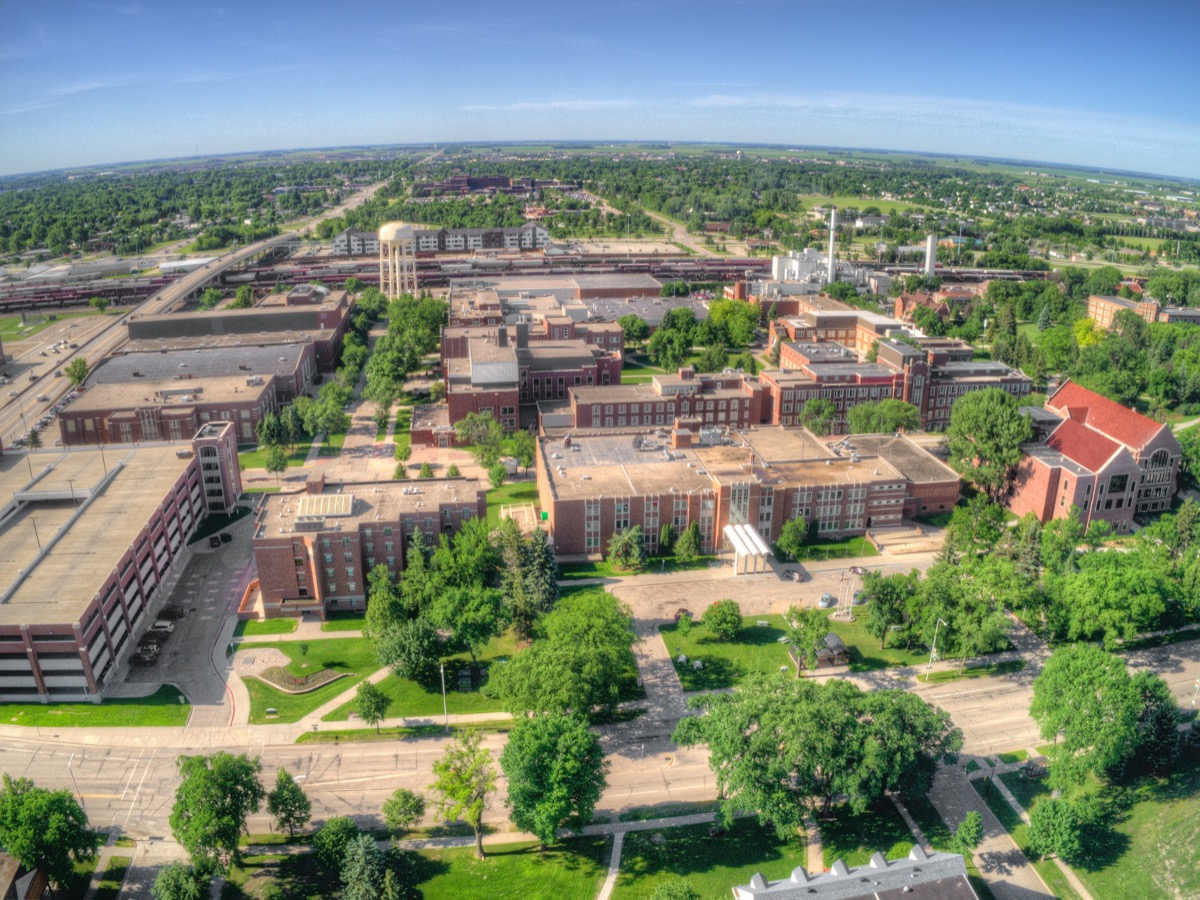 Home of University of North Dakota 
922 per 100,000
North Dakota is currently a problem state in the country. However, Grand Forks County, home of the University of North Dakota, is experiencing an infection rate of 922 cases per 100,000. 
9
Lafayette County, Mississippi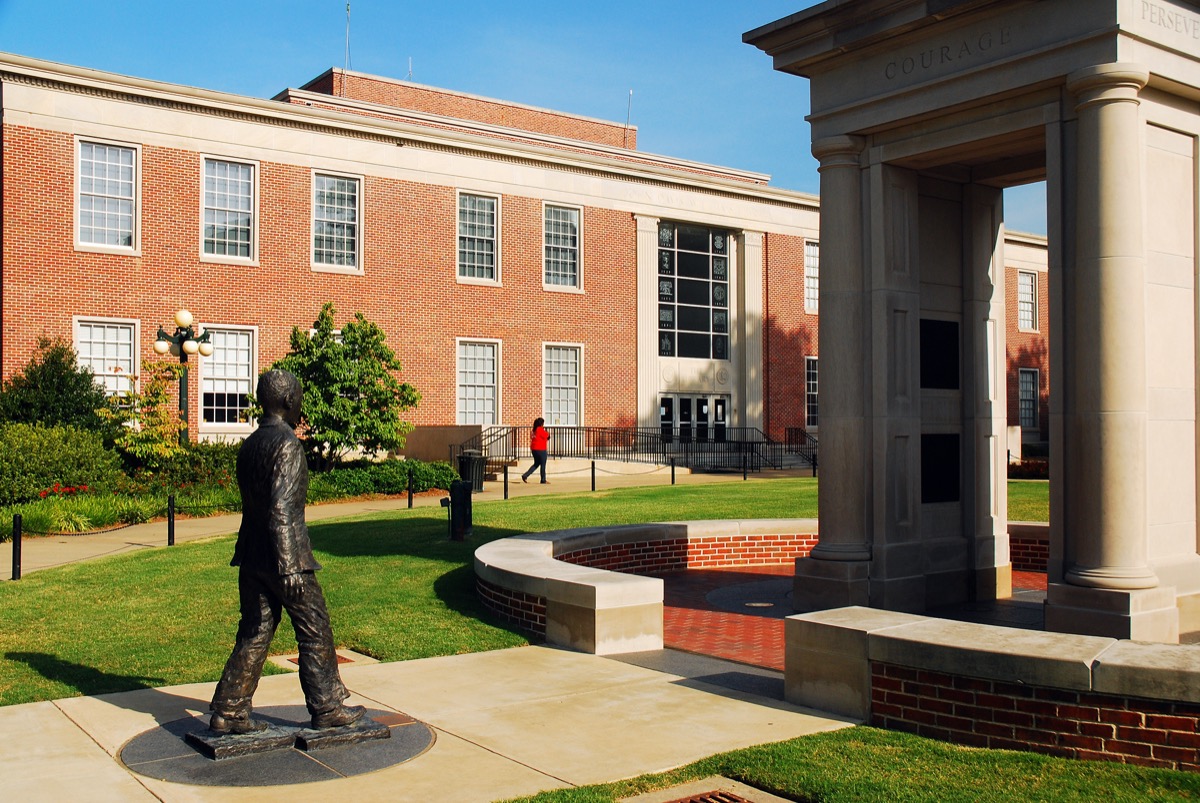 Home of University of Mississippi 
1,053 per 100,000
Lafayette County, home of Oxford, Mississippi and the University of Mississippi, has one of the highest per capita rates of coronavirus infections in the country. While the school, currently using a hybrid of in-class and virtual classes, has confirmed 430 cases of the virus in the first three weeks of classes, the surrounding area appears to be impacted by the outbreak. Even in June the school reported an outbreak related to fraternity recruitment parties. In the last two weeks they reported 1,053 cases per 100,000 people. Oxford Mayor Robyn Tannehill points out to USA Today that this is incredibly worrisome—especially because there is a big older population there. For example, in the past month, 26 residents at a local veterans' home died due to coronavirus. 
Home of University of Iowa 
1,147 per 100,000
University of Iowa, located in Iowa City, has contributed to a high infection rate in Johnson County. Though the school has strict rules in place, there have been 256 reported violations just weeks into the school year and four Greek chapters have been placed on suspension due to violations. 
Home of University of Georgia
1,154 per 100,000
The University of Georgia recently reported over 1,400 COVID infections amongst students. Clarke County is currently experiencing an infection rate of 1,154 cases per 100,000 residents. 
6
Muskogee County, Oklahoma
1,157 per 100,000
Muskogee County is one of the six COVID hotspots where a surge in infections is unrelated to a college or university.
Home of Iowa State University
1,172 per 100,000
Story County, Iowa, home to Ames and Iowa State, is not only experiencing a surge of coronavirus cases in college students, but in people 45 years and older."What I'm really afraid of is we're going to have another episode where it gets into a nursing home and a lot of people die," Dr. John Paschen, the chair of the county's health board, said. 
4
Bulloch County, Georgia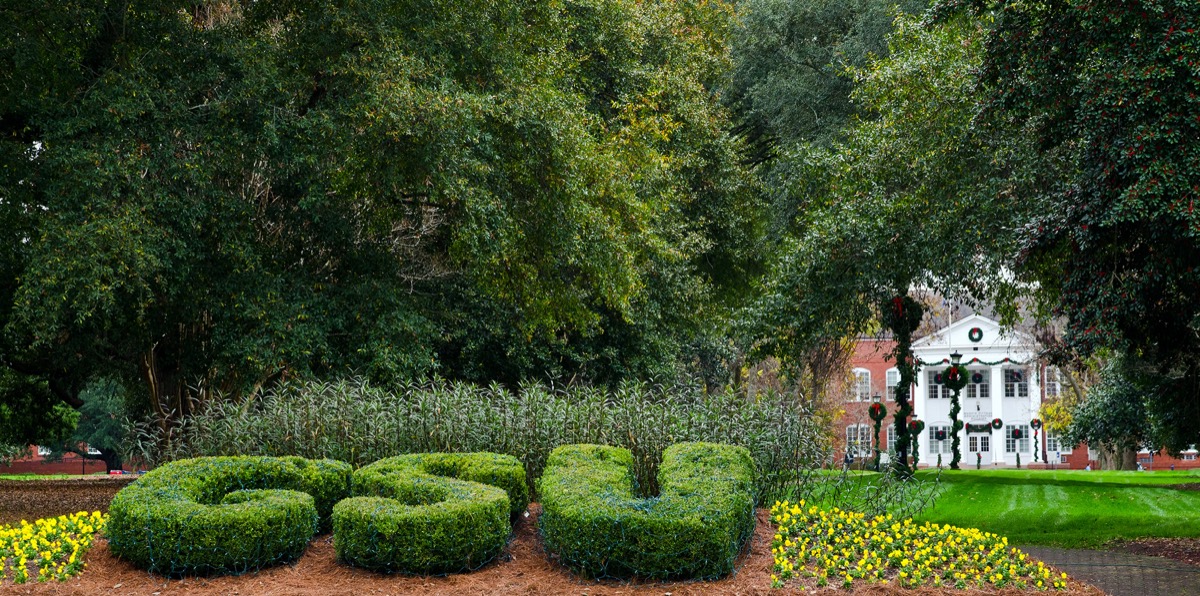 Home of Georgia Southern University
1,222 per 100,000
Matthew Boedy, a professor of rhetoric at the University of North Georgia, is tracking cases in the state. Currently, Georgia Southern University in Statesboro (Bulloch County) is one of the biggest problem schools, with 942 reported cases since August 17. However, he points out that the university's dashboard has only confirmed 126 confirmed cases and tracked another 237 self-reported cases from August 31 to Sept. 6. The county surrounding it, on the other hand, is experiencing a major outbreak with 1,222 cases per 100,000 residents in the past two weeks alone. 
Home of Central Texas College
1,246 per 100,000
Coryell County, home of Central Texas College, has a population of almost 76,000. Currently, they are experiencing the third highest infection rate in the country.
2
Whitman County, Washington
Home of Washington State University
1,295 per 100,000
Classes haven't even started yet at Washington State University in Pullman, Washington. But students returning to campus and visiting the local watering holes has resulted in a surge of infections. In late July the area had just 70 cases per 100,000. In the last two weeks, it has soared to 1,295. County public health director Troy Henderson attributes it to, "About 12,000 young adults pulled into a very small rural town."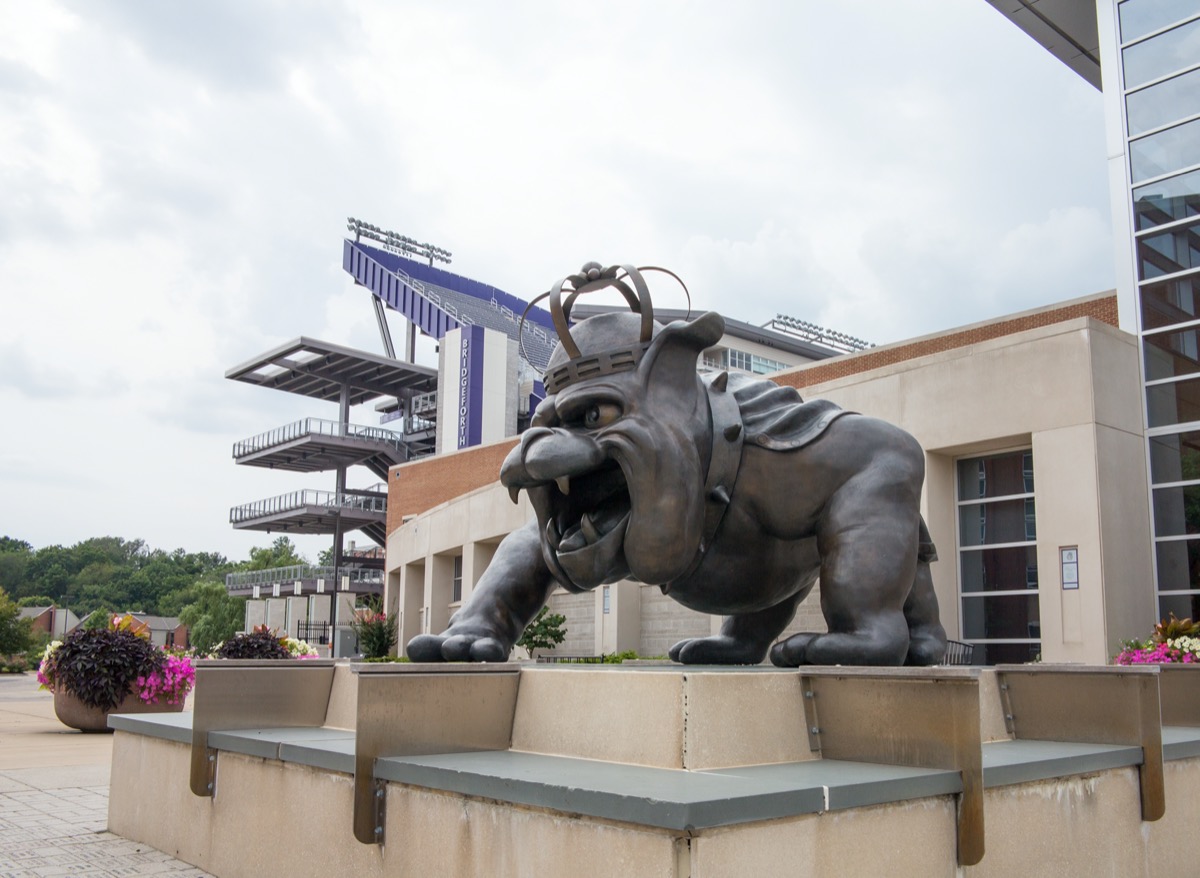 Home of James Madison University
1,562 per 100,000
Harrisonburg, Virginia is currently home to the worst per capita coronavirus outbreak in the country. In one week of classes at James Madison University, more than 700 cases of the virus were reported. While they promptly switched to virtual learning on September 1, the outbreak had already spread to locals. Over the last two weeks the infection rate, which was only 71 cases per 100,000 in July, has soared to 1,562. And to get through this pandemic at your healthiest, don't miss these 35 Places You're Most Likely to Catch COVID.
Leah Groth
Leah Groth has decades of experience covering all things health, wellness and fitness related.
Read more about Leah
More content from
ETNT Health