"COVID Hasn't Just Gone Away," Virus Expert Says in New, Concerned Warning
"COVID hasn't just gone away."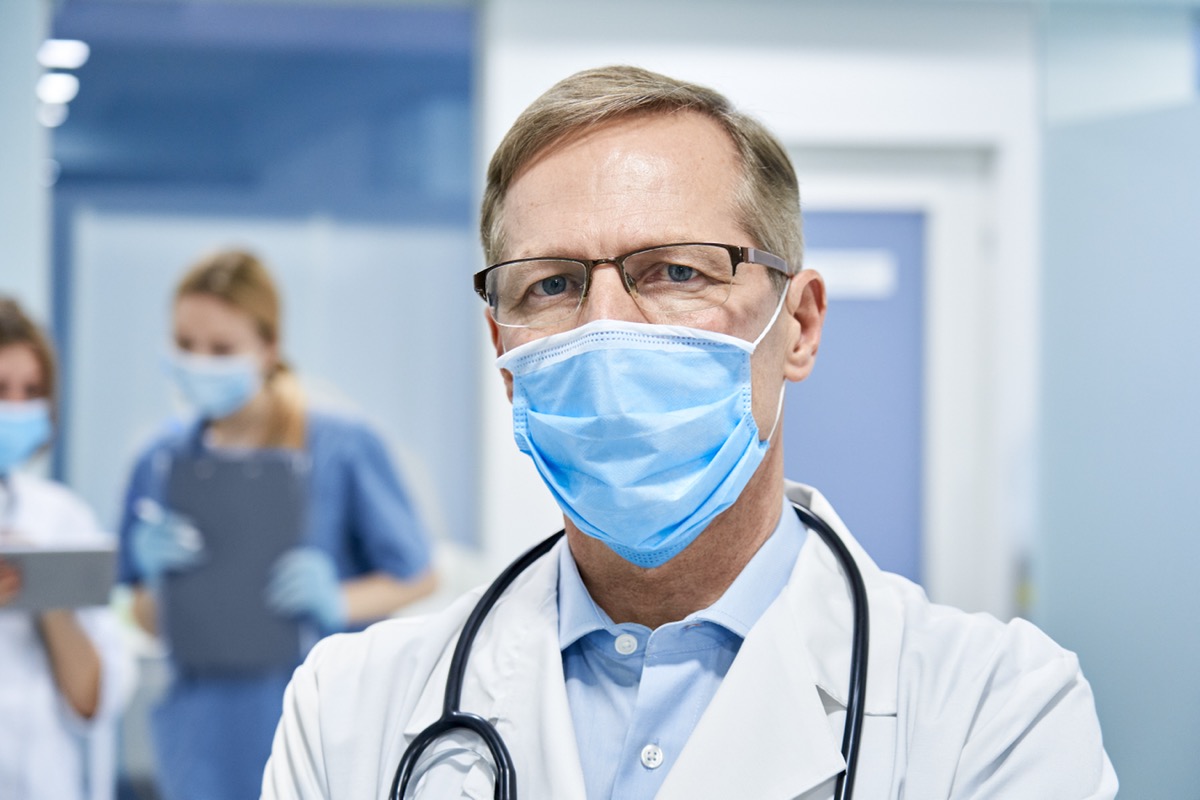 With COVID, RSV, and flu season all coinciding early this year, experts are concerned about what will happen over the coming months. "I am concerned about the rise in influenza and RSV cases in combination with COVID-19 continuing to circulate," says Dr. Michael Osterholm, Director of the Center for Infectious Disease Research and Policy at the University of Minnesota. "I heard about what this may mean for health systems that are exhausted after having been strained for nearly three years." While COVID cases have been dropping, new subvariants are still appearing.
"The national picture remains pretty steady," Dr. Osterholm says. "Hospitalizations are up 2% over the past two weeks, and while it is nothing to celebrate, we are now seeing an average of 325 deaths per day, down 15% from two weeks ago. And down from the numbers we were seeing during the High Plains plateau of around four 50 deaths a day, I want to be really clear, however, when we think about 325 deaths a day, we're still talking about over 2,300 deaths a week. That is a remarkable number." 
Dr. Osterholm is once again cautioning the public about COVID complacency. "As I've said, COVID just hasn't gone away because the public's moved on, it isn't going anywhere in the near future. We're finding the through roads to navigate our way through this virus. I do believe if everything were to stay stable with the virus, we can significantly lower the incidence of deaths even further by just targeting our vaccines and our drugs to those who are particularly old or over age 50. Clearly this virus isn't going anywhere anytime soon and has proven itself unpredictable yet again with several new variants making a name for themselves." Here's what Dr. Osterholm thinks will happen next on the latest episode of The Osterholm Update. Read on—and to ensure your health and the health of others, don't miss these Sure Signs You've Already Had COVID.
1
Challenging Times Ahead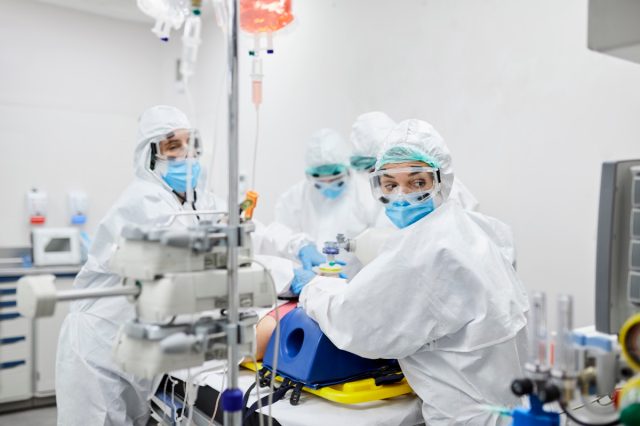 "The CDC just recently issued a Health Alert Network health advisory about elevated respiratory disease incidents caused by the cold circulation of RSV, influenza, and SARS-CoV-2, among others, especially among children, they are placing an immense strain on the healthcare systems," Dr. Osterholm says. "This could be the early warning shot of a challenging fall in winter ahead. Let me specifically address each of these virus illnesses. In terms of influenza, the US officially crossed the flu epidemic threshold last week. The US is now experiencing the highest levels of influenza hospital admission rates for week 43 since the 2010, 2011 season. In this case, this is the earliest activity."
RSV levels are a cause for concern as the season started early this year. "RSV levels continue to increase in all regions, except those that include the southeast and south central states areas that were the first to see rise from flu," Dr. Osterholm says. "RSV activity appears to be declining in the Northwestern regions that include Colorado, Montana, North Dakota, South Dakota, Utah, and Wyoming. Keep in mind that we're still early in the RSV season, and although activity appears to be plateauing or declining in some places, the overall timing intensity and severity of the current RSV season are still quite uncertain."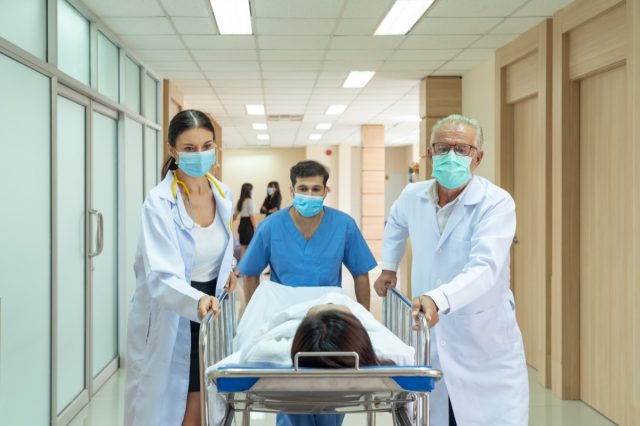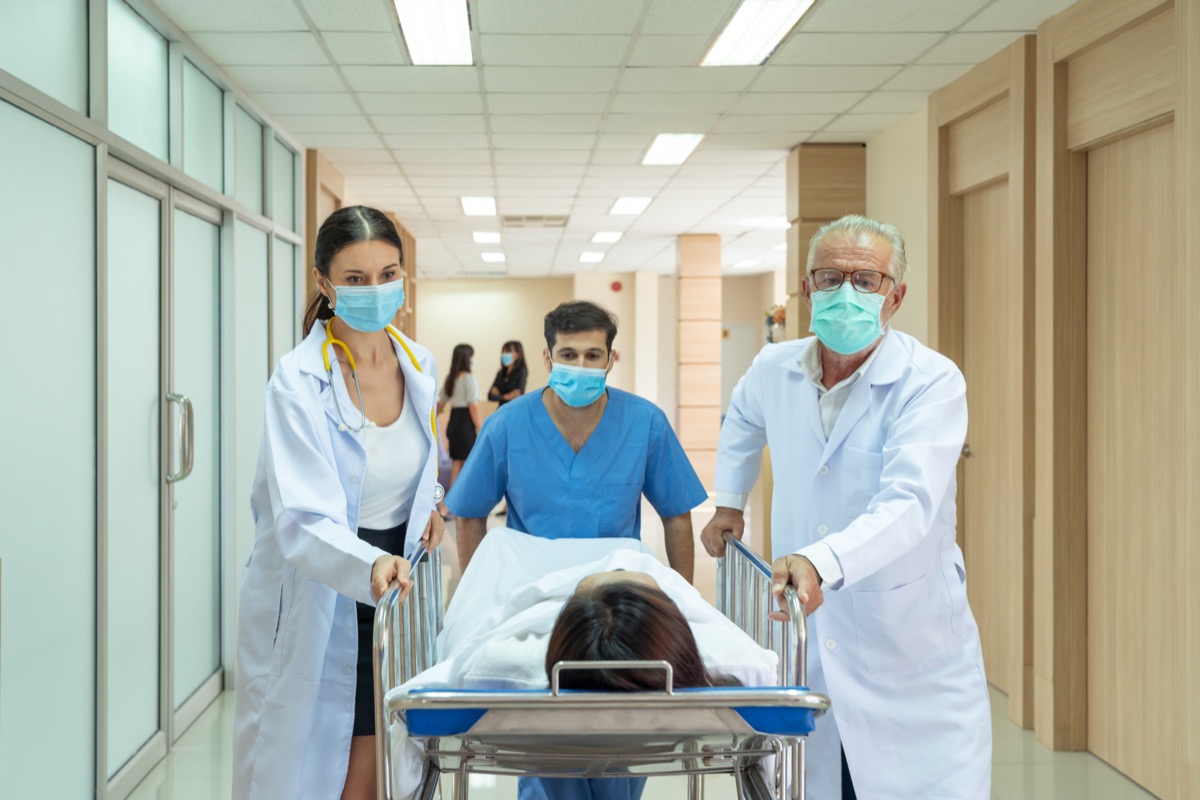 Dr. Osterholm is warning about the impact RSV cases are having on hospitals. "Any of these three viral respiratory illnesses alone at the levels we're currently seeing would be a challenge.," says Dr. Osterholm. "But all three together in combination with the rise in staffing shortages and delayed care for other illnesses during the pandemic are simply overwhelming hospitals and emergency rooms around the country. For example, emergency departments in Massachusetts are reporting nearly an eight hour wait time. Children's specialty hospitals and emergency rooms are being currently overwhelmed by RSV in many cities around the country. Boston's Children Hospital has postponed some elective surgeries to make room for more patients with respiratory illnesses. Pediatric specialty hospitals in Orange County, California, Seattle, Lubbock, Texas, and Baltimore are at full capacity."
Dr. Osterholm is advising that anyone who can get a flu shot, should get one. "Fortunately, there are some things you can do to minimize your risk of influenza and COVID-19 during this time. You already all know what I'm gonna say, but it bears repeating. You haven't gotten your flu shot yet this year. Or if you haven't gotten your COVID booster and are eligible, now is the time. Your annual flu vaccine is the best way to protect against flu and particularly in preventing serious illness, hospitalizations and deaths. In addition, there are also prescription flu antiviral drugs that can be used to treat flu illnesses. Again, particularly among those who are most likely to have severe illness, older individuals, people with underlying immune conditions. But remember, these drugs need to be started right away just as we talk about with Paxlovid. And finally, the methods to help protect you from COVID-19 like high quality respiratory protection will also help protect you from the flu."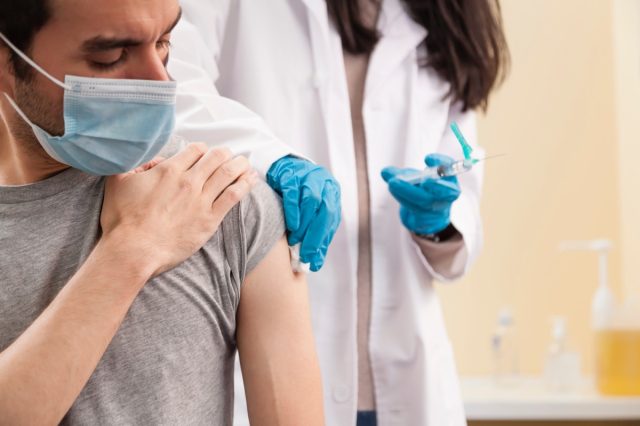 The new Pfizer bivalent vaccine booster is showing promise, Dr. Osterholm says. "We now have some pre-print studies and a Pfizer press release with clinical data showing that these bivalent boosters are producing very effective immune responses. Now, again, let me add the caveat. They are of limited time following vaccination, ie 30 days or so. So we have to be very careful about assuming that that will last long term to understand the whole picture."
Boosters are important to support immune health, Dr. Osterholm says. "According to a recent study in science immunology, our COVID 19 booster doses do not appear to further expand T-cell response. However, they do specifically boost antibodies that act specifically against the spike protein. Without diving too deeply into the science, immunology boosters are playing a very important role overall in keeping our immune system up to date, especially against severe disease. Now to improve on the positive effects of the original formulation of these boosters, the bivalent boosters are now proving to be even more effective. Four out of the six studies showed a significant increase in the production of neutralized antibodies against the BA.5 variant compared to the original formulation in the three studies that compared the bivalent booster to one of our latest variants taken hold in the US BQ1.1, the bivalent booster proved more effective than the original formulation."
4
Not Enough People Are Getting Boosters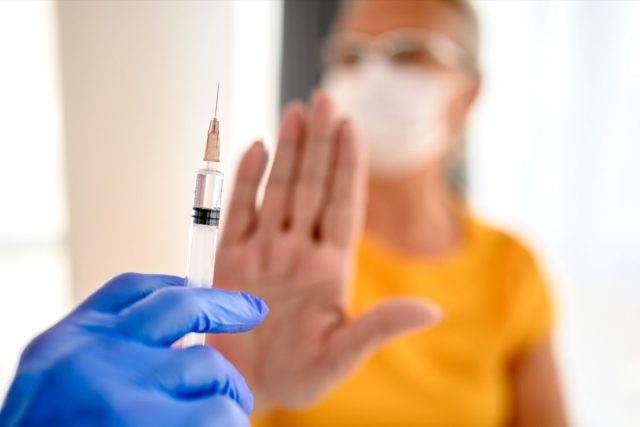 According to Dr Osterholm, too many people are still behind on their boosters. "Studies show an immune response that was three to four fold higher than the original formulation, significant results that make the latest formulation worth celebrating. Now again, I want to emphasize one more time that these data are early in terms of the time period from vaccination to assessment. I wanna know what they look like, not at 30 days, but at 60 days, 180 days, 365 days. The frustrating close remarks of the exciting news however, is that regardless how well the vaccines work, our latest uptake data of these bivalent boosters is incredibly discouraging. 6254a4d1642c605c54bf1cab17d50f1e
"As it is so low in the United States, less than 10% of people who were eligible have received it. We absolutely have to change our message to ensure that this valuable resource isn't wasted, especially coming into the holiday season and a new wave of variants for those at risk for serious illness, hospitalizations and deaths, particularly those over age 50 or who have underlying health conditions. Getting this dose of vaccine can be a lifesaver. I hope that you take this information very seriously. If you haven't been vaccinated yet and go out and get it, it is not too late."
5
Paxlovid and Long COVID
Dr. Osterholm is pleased with new research that shows Paxlovid could help with long COVID. "The study found a significant reduction in the absolute risk of developing 10 long COVID symptoms, dysrhythmia ischemic heart disease, pulmonary embolism, deep vein thrombosis, fatigue, liver disease, acute kidney injury, muscle pain, neurocognitive impairment, and shortness of breath," Dr, Osterholm says. "And those who took Paxlovid compared to those who did not take Paxlovid. The study looked at two other symptoms, diabetes and cough, but the absolute risk reduction for those symptoms was not statistically significant. 
"What this is really telling us is that in fact, in this population, we did see a reduction in long COVID symptom development by just merely taking Paxlovid during the acute illness. Paxlovid significantly reduced the absolute risk for long covid in vaccinated, partially vaccinated and fully vaccinated and boosted individuals in the study as well as those who were experiencing a reinfection with covid and those who are infected for the first time. In addition to the 10 long COVID symptoms mentioned earlier, those who took Paxlovid also had a reduced risk of hospitalization and death after their acute infection."
6
How To Be Safe During the Holidays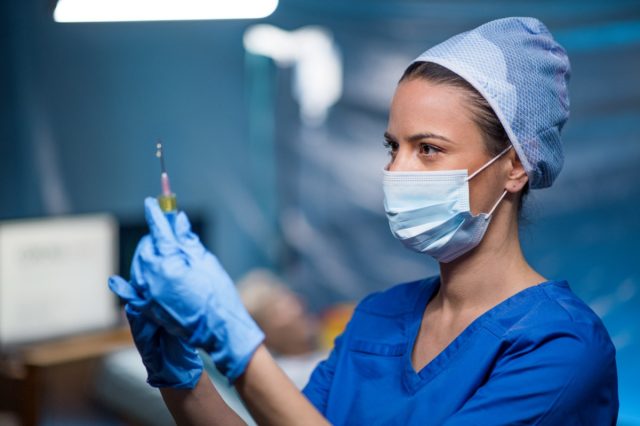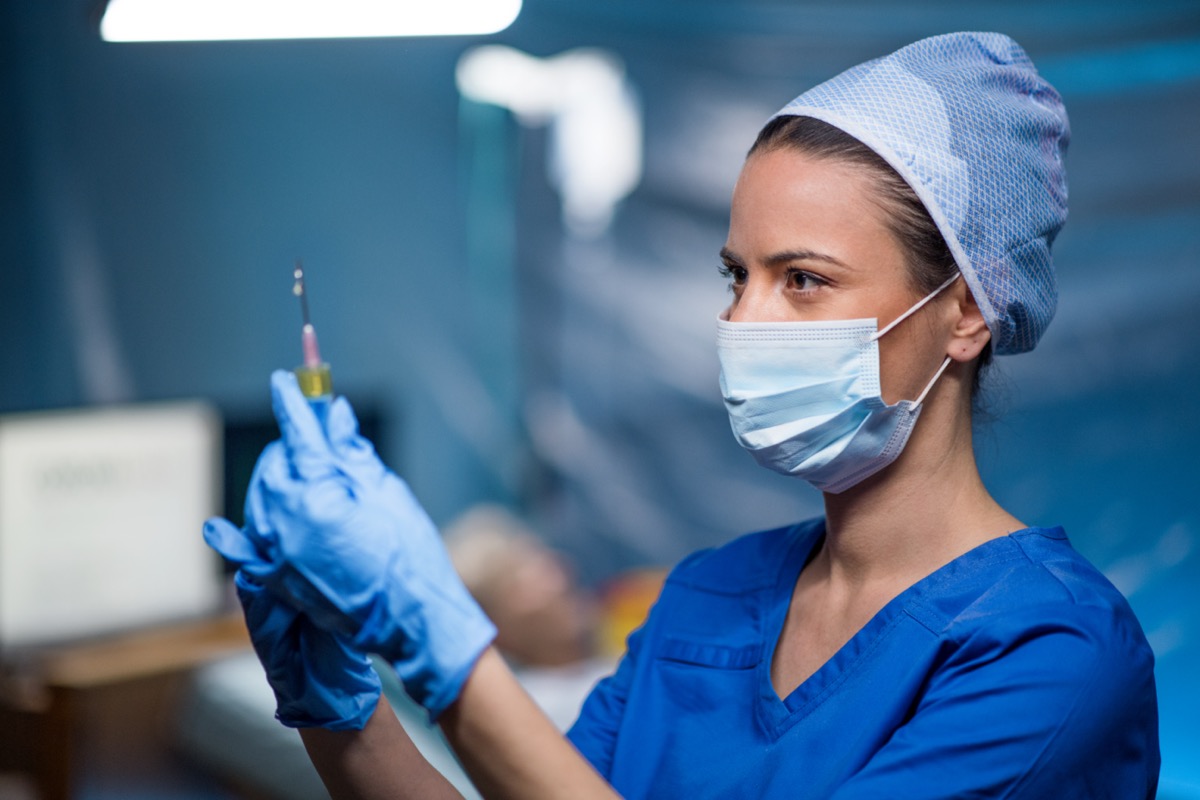 Dr. Osterholm shares his tips for staying safe over the upcoming holiday season. "I don't have a foolproof plan for a perfect safe gathering. I don't really think there is such a thing, but as we've talked about in the past, there are things we can do to reduce the risk and still enjoy family, friends, and community that make life worth living," Dr. Osterholm says. "Let me share with you specifically two instances in my personal life that help illustrate what I think you can do and what I do with my loved ones from a safety standpoint. Number one, I am getting together with colleagues and friends for dinners—I do them in my private home. The protocol is in the three previous days to the actual dinner, you cannot have had no contact with someone who had a COVID case. Number two, if you have any symptoms on the day of, including allergy-like symptoms, thinking that it's just ragweed, that's disqualifying."
Dr. Osterholm recommends taking a COVID test before having gatherings. "And last but not least, a lateral flow test on the day of the event that has to be negative. Now, that's not perfect. It doesn't mean it'll screen out everyone, but I have had so many wonderful moments—again with people with no respiratory protection on—close contacts, laughing, cheering, hugging, in  some cases, crying, that I think is one way that you can again safely take on COVID."
7
How to Stay Safe Out There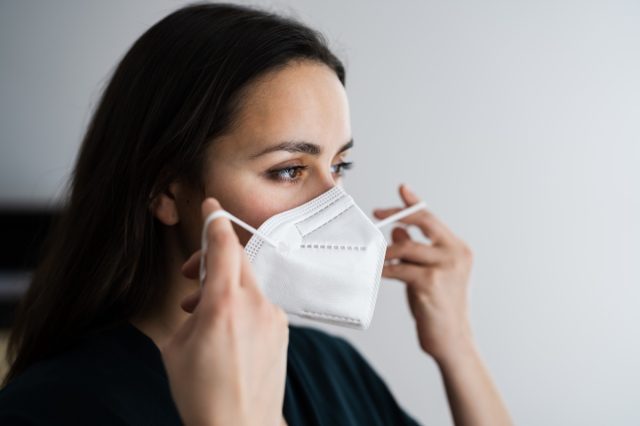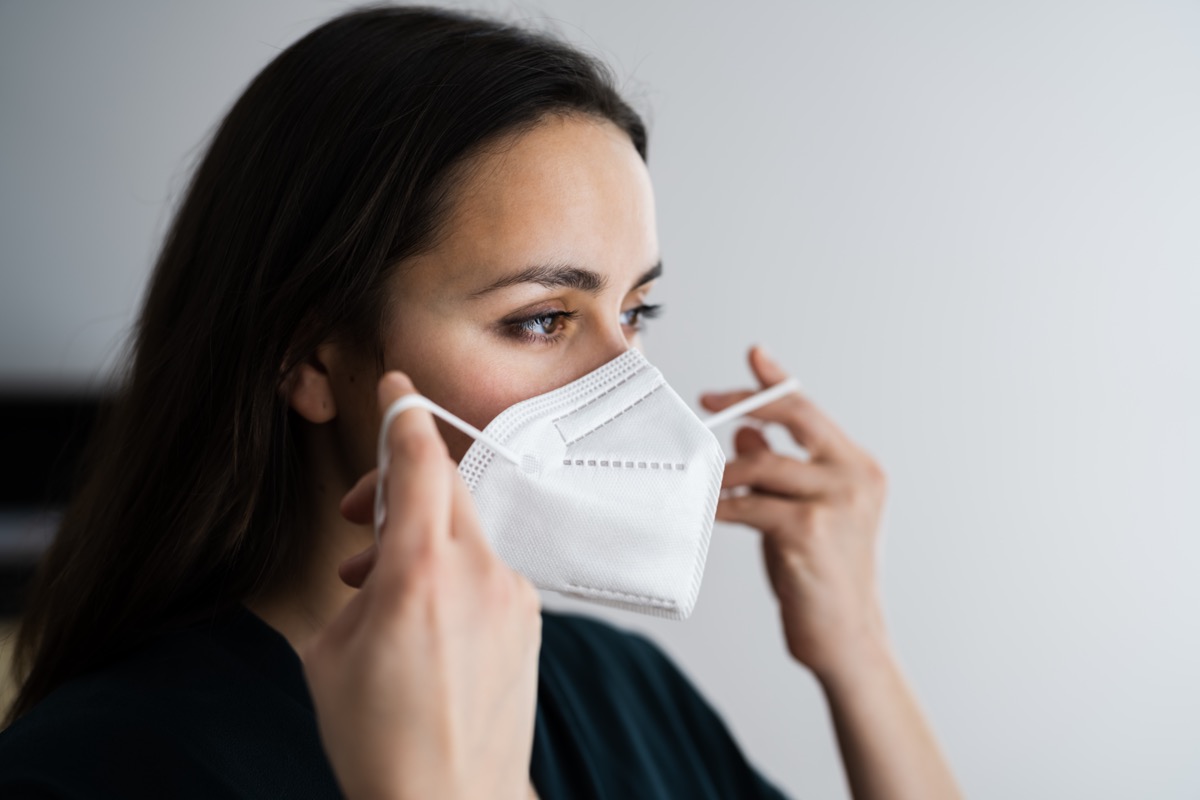 Follow the public health fundamentals and help end this pandemic, no matter where you live—get vaccinated or boosted ASAP; if you live in an area with low vaccination rates, wear an N95 face mask, don't travel, social distance, avoid large crowds, don't go indoors with people you're not sheltering with (especially in bars), practice good hand hygiene, and to protect your life and the lives of others, don't visit any of these 35 Places You're Most Likely to Catch COVID.
Ferozan Mast
Ferozan Mast is a science, health and wellness writer with a passion for making science and research-backed information accessible to a general audience.
Read more about Ferozan