Virus Expert Just Issued This "Essential" COVID Warning
"We're heading straight into a perfect storm."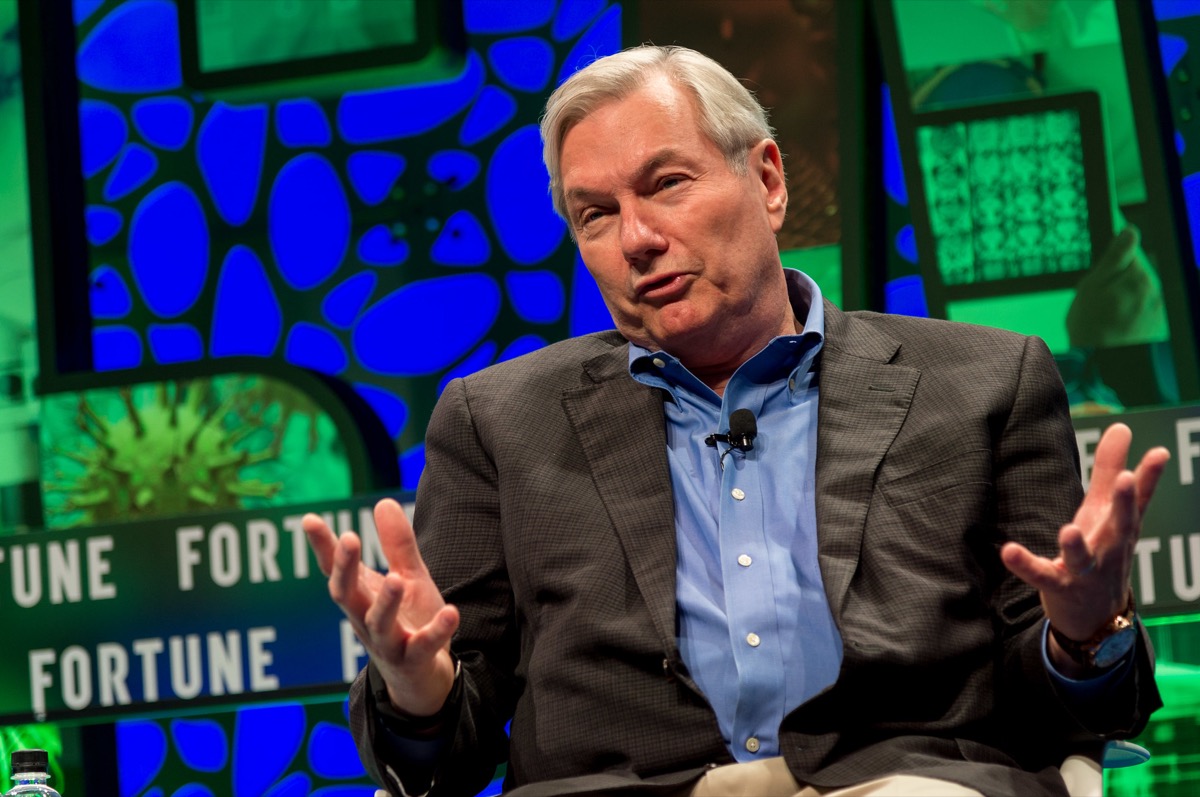 Almost three years into the pandemic, new COVID-19 variants are still circling, leading to an uptick of hospitalizations in states such as Arizona, Indiana, Illinois, Nevada, Nebraska, Oklahoma, South Dakota and Wisconsin. The BQ.1 and BQ.1.1. Omicron subvariants are expected to overtake BA.5, and there is even a "nightmare variant" XBB driving up cases in Singapore, which experts are worried will make its way over to the United States.
Dr. Michael Osterholm, Director of the Center for Infectious Disease Research and Policy at the University of Minnesota, explains what to expect next on an episode of The Osterholm Update. "I worry that we're heading straight into a perfect storm where our hospitals can be overwhelmed yet again and I worry for our healthcare workers who have been called on nonstop for nearly three years now dealing with this ever increasing challenge," Dr. Osterholm says. "I'm very concerned about the direction we're heading even though the overall national picture at this point appears we're heading in the right direction at this moment. This virus is unpredictable and turning a blind eye and pretending it's done with this is going to do nothing but set us up for failure."
Dr. Osterholm is worried that the US government has not learned enough from the past three years. "We now see a US healthcare system that is desperately, desperately being taxed. Meaning that we have very, very little excess capacity right now to handle anything that might even mean nothing more than a minor increase in case numbers with influenza, respiratory syncytial virus or of course COVID. So we'll have to wait and see where things are at." Here is what Dr. Osterholm thinks will happen next. Read on—and to ensure your health and the health of others, don't miss these Sure Signs You've Already Had COVID.
1
The BQ.1 Subvariant Driving Hospitalizations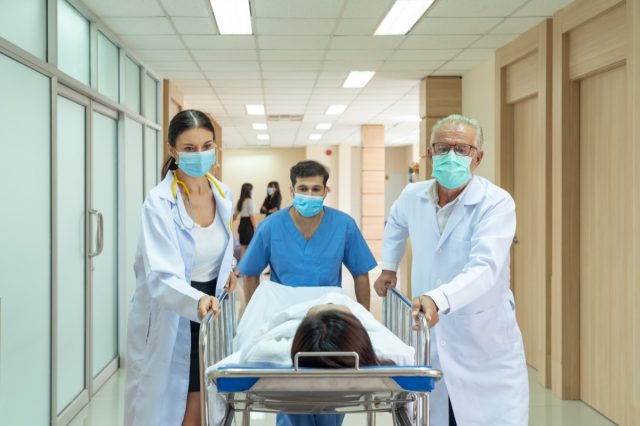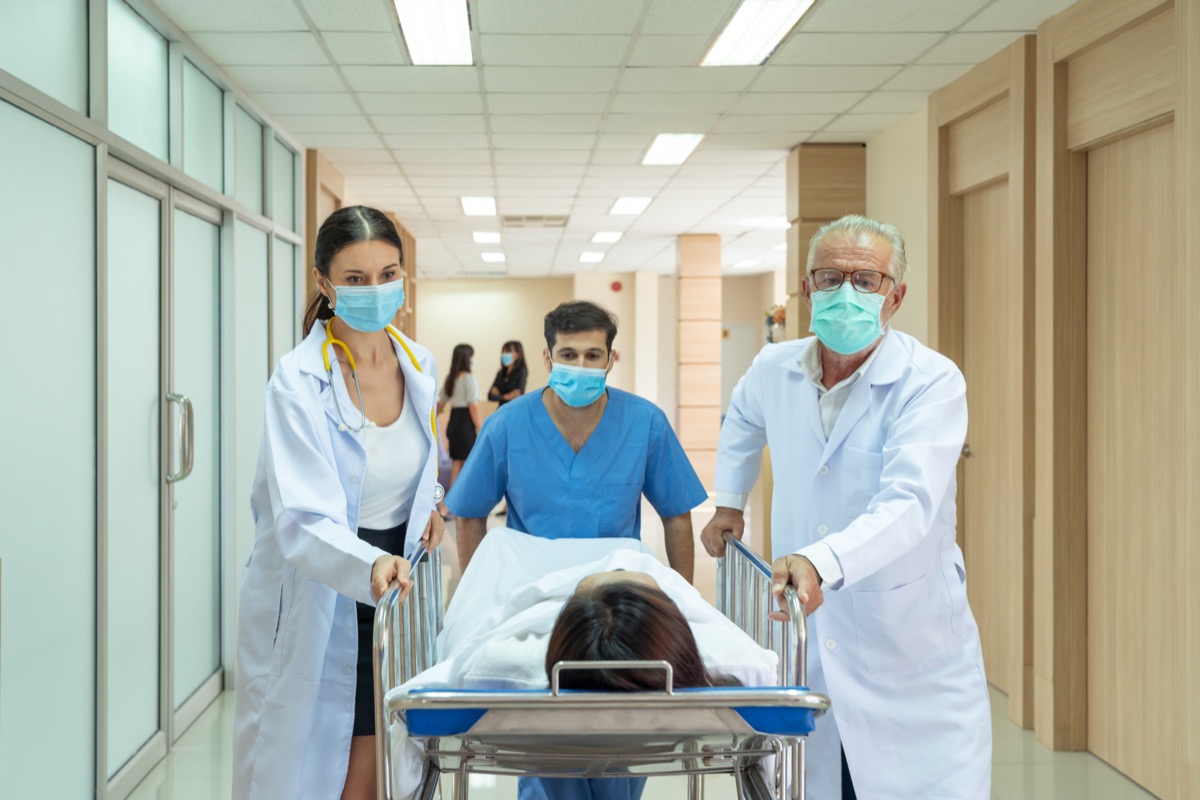 "We are seeing national COVID numbers continue to decline, but these declines are slowing," Dr. Osterholm says. "Deaths are 6% lower than they were two weeks ago, sitting at around 360 lives lost every day. That still is a real challenge when you think about the fact that we're talking over 2,500 people a week dying in this country from COVID. And hospitalizations have decreased 1% over the past two weeks. But I'm not sure that these past records reflect what the records of the next month or two will look like. I've stayed away from sharing case numbers because they are a significant underrepresentation of the true case numbers. You've heard me say that time and time again.
Dr. Osterholm is concerned about the data coming out of New York City, once the epicenter of the pandemic. "Currently we're seeing an average of just below 38,000 reported cases in the US each day, which is 7% lower compared to two weeks ago. This seems like a good thing, but again, as we take a closer look at certain areas of the country, I start hearing alarm bells ringing. One place in particular is New York City, which was once the epicenter of the pandemic. We all are so familiar with the painful days of that situation. Cases in New York City have remained relatively steady this past several weeks, but now they've seen hospitalizations increase slightly about 10% over the past two weeks. This is alarming, especially considering hospitalizations tend to follow case patterns by about two weeks, because they're like an indicator. Even more alarming when we consider that it is estimated that now a quarter of new cases in New York are the new BQ.1 or BQ.1.1 variance, which could very well be a driving factor behind this new increasing hospitalization experience regardless of the flat reported case numbers."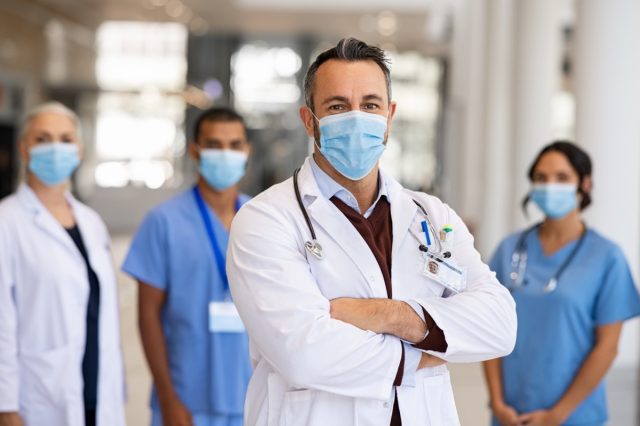 Dr. Osterholm is concerned that BQ.1 and BQ.1.1 are immune evasive. "In the northeastern region of this country, including New York and New Jersey, almost a third of the cases are now linked to one of these two BQ variants," he says. "Again, let me remind you, these are the ones that are highly immune evasive, which means that the challenges we could experience from having protection both from vaccine and previous infection may very well be limited and based on what we know about them, this shouldn't be surprising. If you look at both BQ.1 and BQ.1.1, these are actually descendants of BA.5. What distinguishes them are a number of mutations they possessed. I've talked about this in past podcasts, but remind you again, they're all associated with greater immune evasion. And as I've also noted in the past, some of these same mutations are also showing up independently."
Dr. Osterholm wants to make it clear that even if the vaccines don't prevent infection, he still recommends being up to date. "Now, please do not use this as a reason not to get vaccinated. Just like me, all my booster doses on board, it may limit the likelihood of severe illness, hospitalizations or death, but it is raising a red flag. Will it actually prevent infection? And we just don't know. In fact in Europe, CDCs just used to report that predicts the reasons we'll see the BQ variant takeover and drive up case numbers there. Otherwise XBB seems to be doing the same in parts of Asia… The best advice I can give all of you at this point is get all the vaccinations and boosters you're eligible for. While breakthrough infections can and do occur and might even increase with the BA.1.1 vaccines, we still have evidence that vaccines and boosters considerably lower the risk of hospitalizations and deaths getting shots and arms needs to remain a focus in our national and global health messaging, despite the fact that most people do not believe that they need the vaccines at this time."
3
Are We Prepared For the Next Emergency?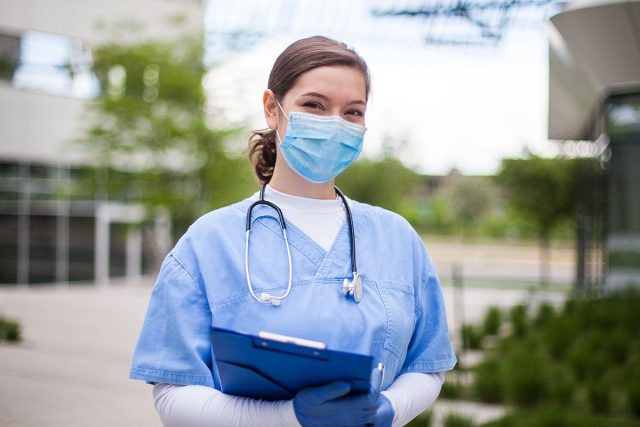 "Politicians around the world do not want to know that COVID could continue to be a major threat," Dr. Osterholm says. "They want it to be over and move on. And it's not just the United States government, but clearly in the last three years we should have transformed our country's preparedness for the next public health emergency. And having said that is sad, but we have not. And in this piece we really laid out, first of all, what are some of the things that we have done and done well, You know, getting the vaccines as early as we did the ability to do at home testing and even wastewater surveillance.
Dr. Osterholm believes monitoring wastewater is a huge untapped resource in getting better data for infections. "There have been many challenges in areas that we have done little to address and particularly prepare ourselves in a better way for a future pandemic. For example at home testing, there's no way to report these results today. And we do know that some of these tests are challenged by their sensitivity and the ability to pick up infections. There's no national plan for wastewater surveillance right now. I think that wastewater surveillance could be one of the very wonderful outcomes of this pandemic that gave us this new tool to know what's going on in an entire community without trying to invade into people's personal lives just by monitoring what's happening in our wastewater."
4
Indoor Ventilation Needs To Improve
"Our indoor air ventilation has not improved really in any meaningful way in this country and around the world," Dr. Osterholm says. "And surely we have not seen any improvements and personal respiratory protection either from the design of comfortable and accommodating respiratory protection devices that can be reused, cleaned, et cetera. 6254a4d1642c605c54bf1cab17d50f1e
"And we clearly have not done anything to educate the public about the appropriate use in N95 or KN95 respirators so that in fact people can have effective protection, not just a piece of cloth on their face. Now there's a lot of reasons why we're not seeing advancements in these areas. Look at our government and congress. Congress is basically done funding COVID-related work. They said enough money's been put out there, yet I just shared with you air ventilation, which could be a huge, huge help in trying to reduce indoor transmission of viruses."
5
The Dangers of Long COVID
Dr. Osterholm is deeply concerned about the impact of long COVID. "Long COVID can have devastating impacts not just individuals but on our society as a whole. Whole. Not only are the individuals suffering from this condition and a great deal of physical and often mental pain, but they're also unable to complete the everyday tasks that they did before getting infected," he says. "After adjusting for age, gender, ethnicity, pre existing conditions, variant period and vaccination status. People in the study were previously infected with COVID, had about twice the odds of being unable to work, study and complete household tasks and chores. This is heartbreaking enough when we think of the impact that this has had on individuals. 
"But on top of that, this is having a major impact on our economy with nearly half of the people not fully recovering from covid and infected people having over twice the odds of being unable to work as those who had not been infected. This has major implications on a global scale where millions of people have been infected and will continue to get infected in the future with this virus. There's absolutely no question that this is contributing to the labor shortage that is causing global economic turmoil… Please take this as another reminder to get every dose of vaccine you're eligible for. While the protection provided by vaccines may not be as much as we'd like it to be, it is certainly better than nothing."
6
How to Stay Safe Out There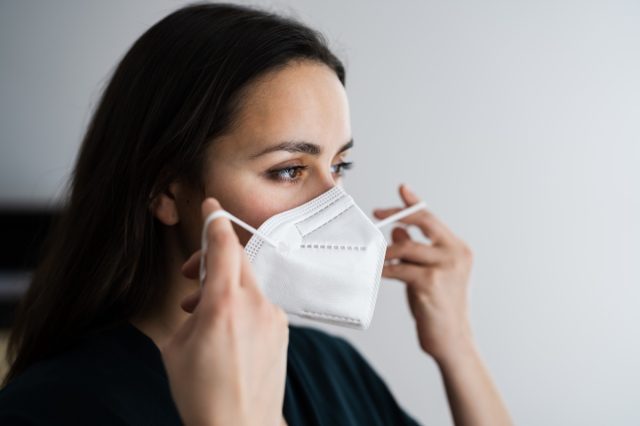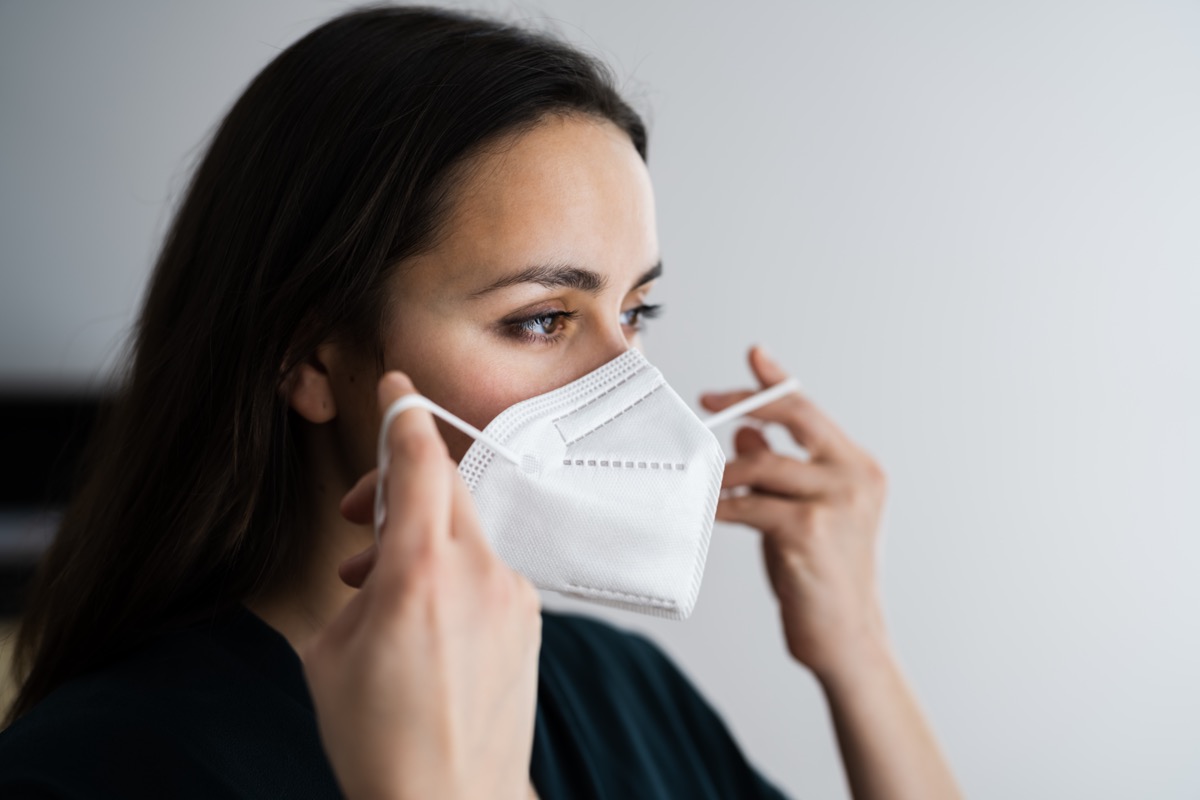 Follow the public health fundamentals and help end this pandemic, no matter where you live—get vaccinated or boosted ASAP; if you live in an area with low vaccination rates, wear an N95 face mask, don't travel, social distance, avoid large crowds, don't go indoors with people you're not sheltering with (especially in bars), practice good hand hygiene, and to protect your life and the lives of others, don't visit any of these 35 Places You're Most Likely to Catch COVID.
Ferozan Mast
Ferozan Mast is a science, health and wellness writer with a passion for making science and research-backed information accessible to a general audience.
Read more about Ferozan