Virus Expert Just Issued This New COVID Warning
"Just because people are done with this virus does not mean the virus is done with us."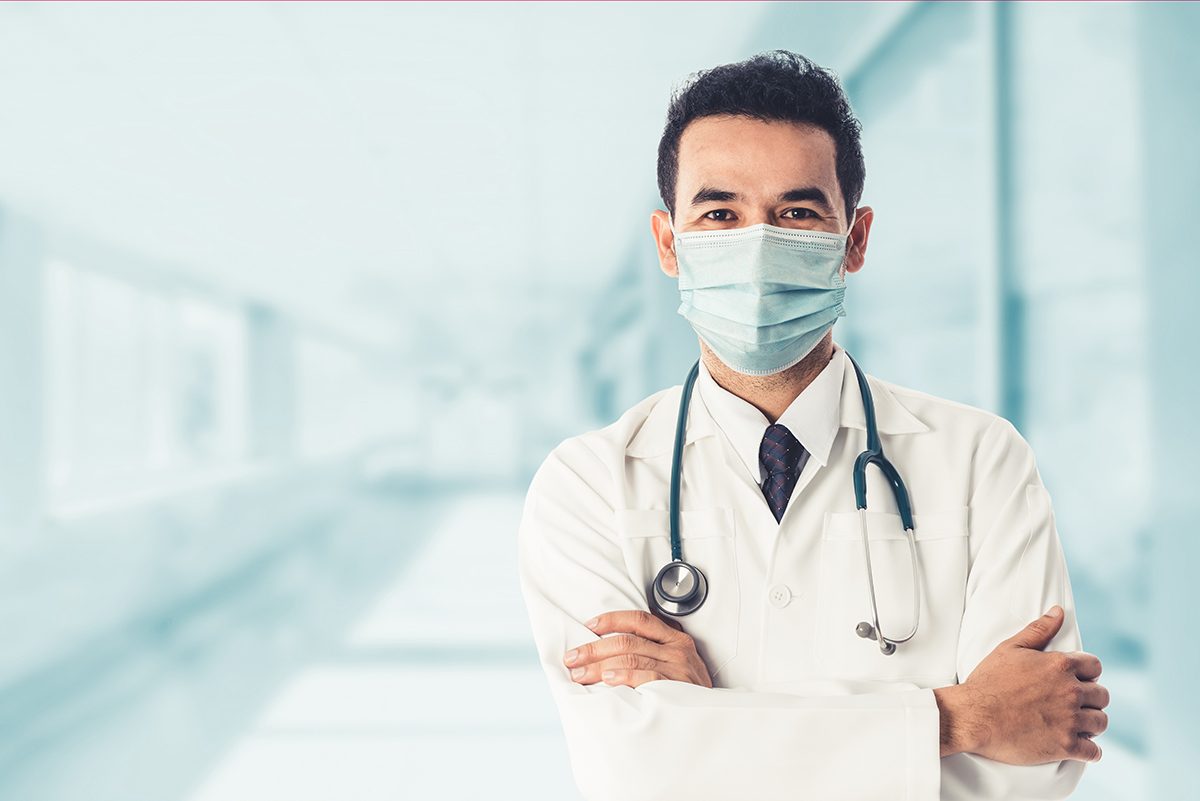 COVID-19 cases are dropping across the US—but does that mean people should let their guard down? Not according to Dr. Michael Osterholm, Director of the Center for Infectious Disease Research and Policy at the University of Minnesota, who explains what to expect next on an episode of The Osterholm Update. "I can assure you that what COVID is doing right now, just in terms of mortality, is far from trivial," Dr. Osterholm says. Read on—and to ensure your health and the health of others, don't miss these Sure Signs You've Already Had COVID.
1
Cases Are Dropping, But COVID Is Still Serious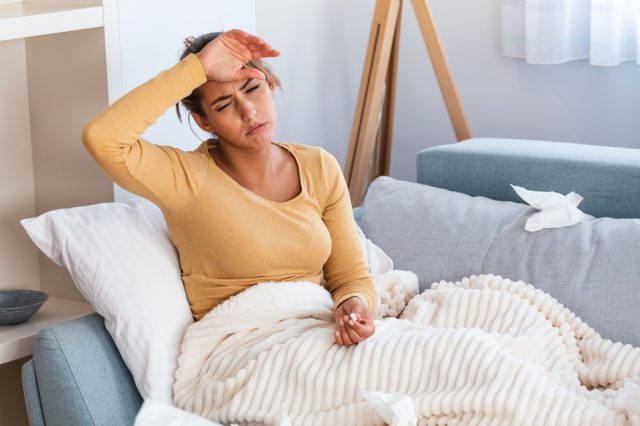 "So is this virus claiming as many lives now, as it did during the previous points in the pandemic? Fortunately, the answer is no, but as we've talked about many, many times on this podcast, every one of these deaths is someone's father, mother, brother, or sister, grandson, granddaughter, niece, or nephew, friend, colleague—someone you care about," Dr. Osterholm says. "So as we talk about these numbers today, please do not let us become comfortable with the fact that they are just numbers. They are not. So as someone who's been on the front line, dealing with a lot of different infectious diseases over the course of my 47 year career, I can assure you that what COVID is doing right now, just in terms of mortality is far from trivial, even two and a half years into this pandemic. We're seeing this virus emerge as a leading cause of death in many places."
2
The Fourth Leading Cause Of Death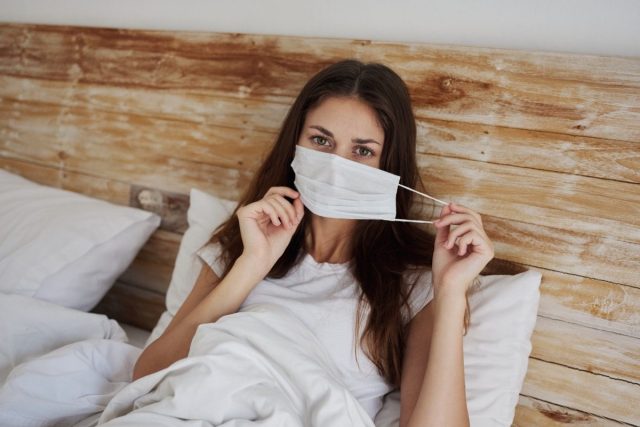 "Right now, Japan is reporting an average of 285 COVID deaths a day," says Dr. Osterholm. "The highest has been since the start of the pandemic. In fact, based on the country's latest average, the virus would rank as the number fourth leading cause of death there. As you know, that also happens to be where it ranks in the US at this time, the fourth cause of death, and in the UK, there have been nearly twice as many COVID deaths this summer, as there were last summer, more than 5,700 this summer versus 2,900 last summer. So this isn't done yet."
3
Health Services Are Still Strained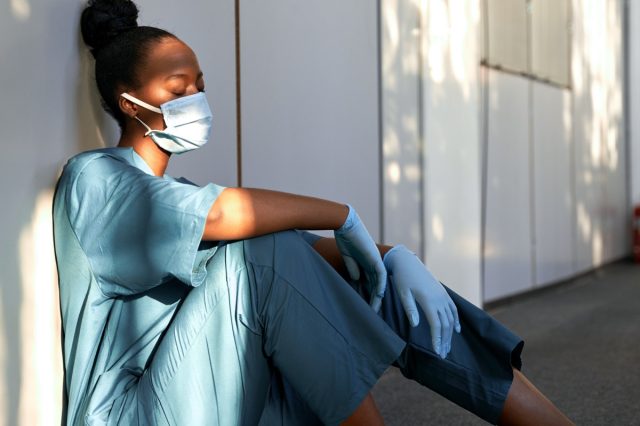 "I think most of us agree our communities are over with COVID, whether the virus is over with us or not, but how many are willing to get new vaccines?" says Dr Osterholm. "What does the healthcare system look like now? Most people are unaware of the fact that healthcare systems throughout this country are still stretched to the max. At this point, even with just the limited amount of activity coming in from COVID, compared to the major surges. Some of that is a reflection of the deferred healthcare that didn't take place during the COVID pandemic that are now manifesting in advanced cancers and other conditions. Had they been better managed during the pandemic wouldn't mean hospitalizations are necessary today."
4
Americans Are Behind On Boosters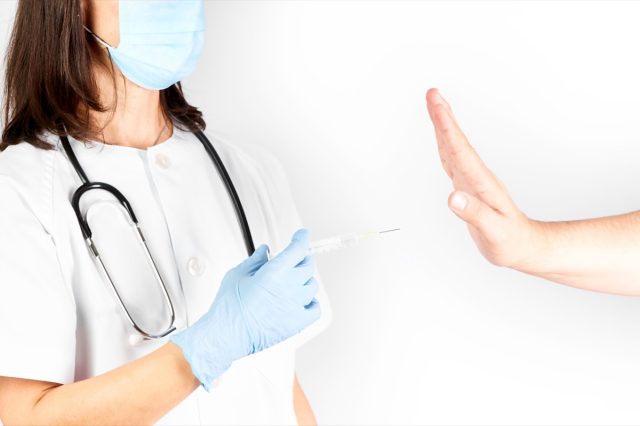 "If you look at those over age 50, only 11% of the US population has received a fourth dose of vaccine," says Dr. Osterholm. "Only 26% of those 65 years of age and older have received a fourth dose of vaccine. We are not protecting the most vulnerable when you look at those numbers. And let me just add a perspective, because I think that it helps us understand where we've been with this pandemic in the United States and where we're going. If you look at the number of deaths that have occurred, and again, I remind you, these are not just numbers. Remember that. And for many of you listening to this podcast, I do not have to remind you. You still see the eyes. You still hear the voices of those you've loved, who are no longer here with us, but in 2020, in the United States, 384,536 deaths were reported."
5
Life Expectancy Has Gone Down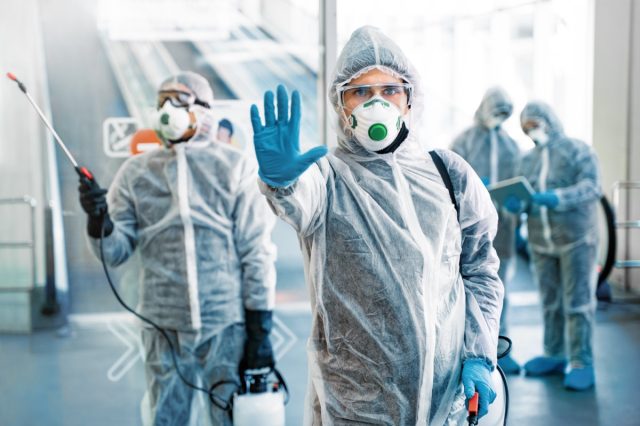 "A new life expectancy analysis came out this week for the United States and the findings are eye opening," says Dr. Osterholm. "And frankly, very sad—life expectancy in the US is now the lowest it's been since 1996, with the average American expected to live to be 76 years. This is almost three years lower than the average life expectancy in 2019, prior to the pandemic. We've lost three years of life expectancy during this pandemic. And last year alone, life expectancy declined from 77 to 76.1 years."6254a4d1642c605c54bf1cab17d50f1e
6
What About New Vaccines Targeting BA.4 and BA.5?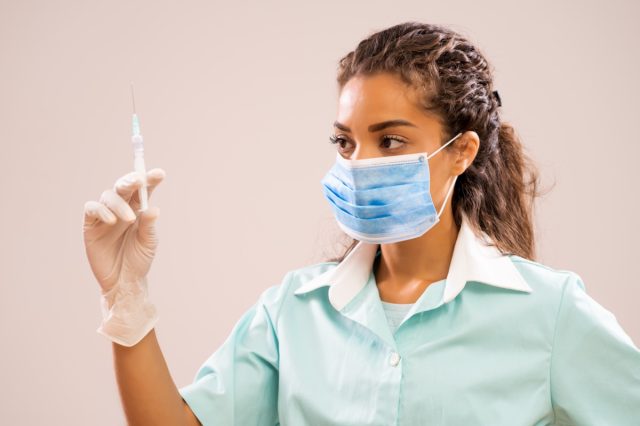 "I don't have significant concerns about the safety of these vaccines since we have a good grasp of the mRNA vaccines as a whole and a good safety profile for the original formulations," Dr. Osterholm says. "These reformulations in some ways are similar to what we would do with influenza vaccines each year, matching the year's vaccine to the expected circulating strain. But I think that this is a challenge to draw a one-to-one parallel here. We've had 47 years of experience with influenza vaccines, understanding the human immune response, understanding what mouse studies can show us. We don't have that for SARS-CoV-2. So I'm not completely comfortable with just a one-to-one transfer of what happens in flu to what's happening here. I would like to know how well these new vaccines will work, where I'm having some issues really with this whole approach is the trade off of speed versus known efficacy."
7
Monkeypox Cases Are Decreasing
"Here in the United States, more than 770,000 vials of vaccine have been shipped to state and local health departments," says Dr. Osterholm. "That's enough vaccine for almost 3 million people. In addition to the immunity from vaccination, we also have seen an interesting phenomena, which will become even more important over time is the immunity that's associated with having been previously infected. So when you get three to four weeks out from the onset of your illness, you are probably developing immunity. That means that in the days, months, and years ahead it will protect you. The third aspect of why I think case numbers are coming down is that individuals who are infected are too ill to be having sexual activity in a sense, taking a time out from being in high risk, such situations for either contracting the virus or transmitting the virus."
8
How to Stay Safe Out There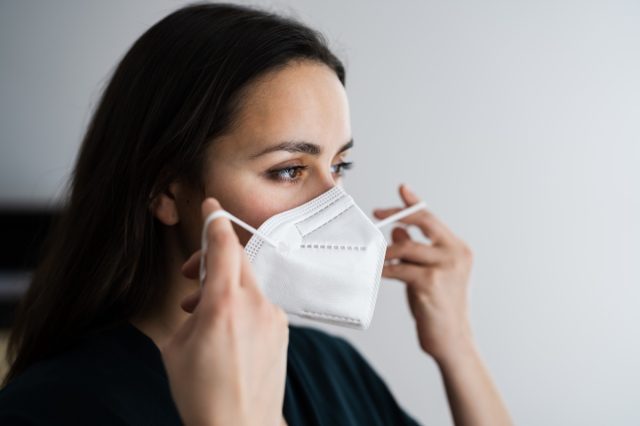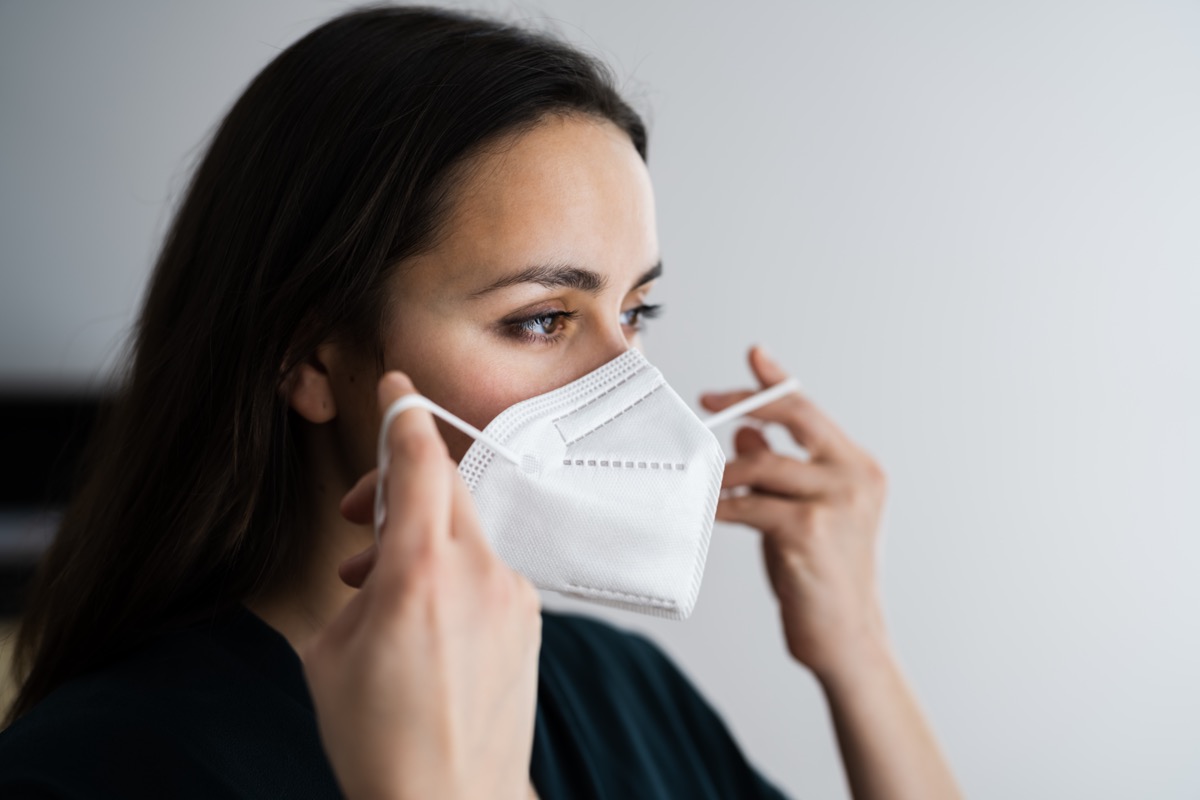 Follow the public health fundamentals and help end this pandemic, no matter where you live—get vaccinated or boosted ASAP; if you live in an area with low vaccination rates, wear an N95 face mask, don't travel, social distance, avoid large crowds, don't go indoors with people you're not sheltering with (especially in bars), practice good hand hygiene, and to protect your life and the lives of others, don't visit any of these 35 Places You're Most Likely to Catch COVID.
Ferozan Mast
Ferozan Mast is a science, health and wellness writer with a passion for making science and research-backed information accessible to a general audience.
Read more about Ferozan