Virus Expert Says Kids May Have Vaccine By Halloween
They could have them by Halloween, best case.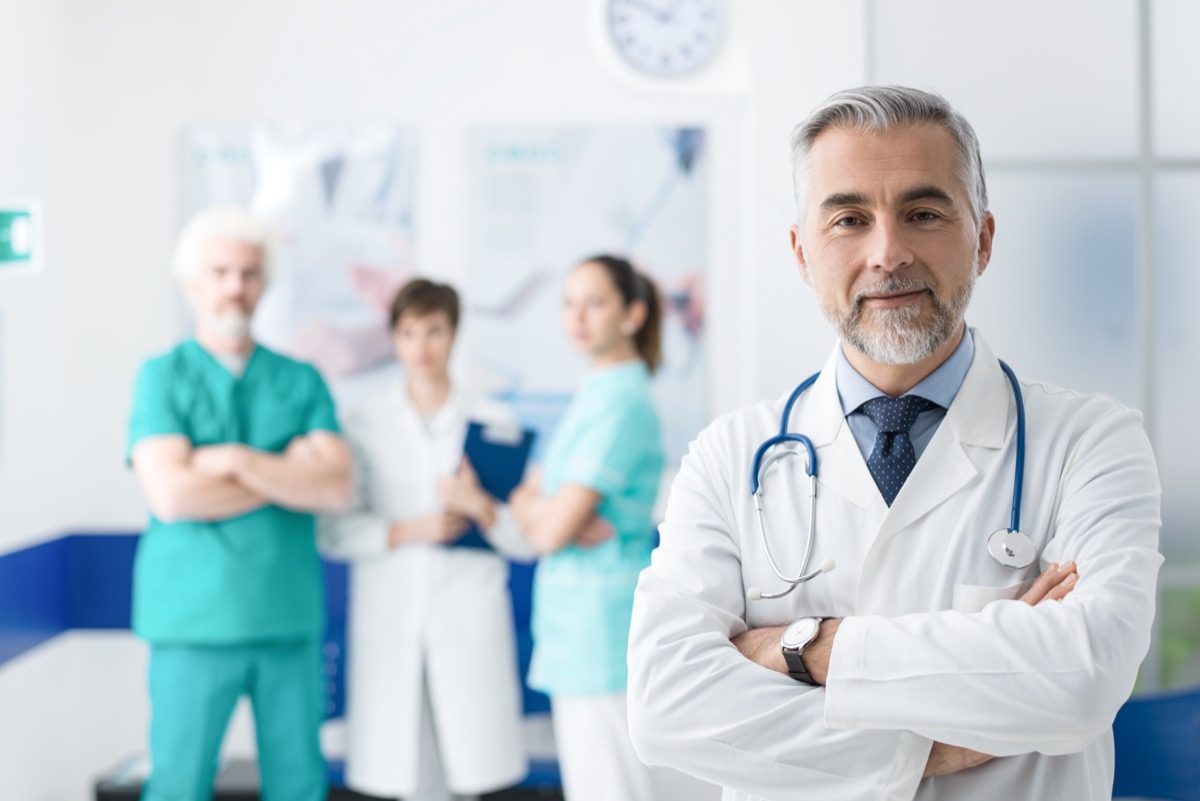 As coronavirus cases and hospitalizations rise among children 11 and under—those too young to get vaccinated—parents of these kids are increasingly concerned: When can my child, they wonder, get their vaccine??? To provide a "best case" timeline, Dr. Scott Goittlieb, the former FDA commission and current board member of Pfizer, appeared on Face the Nation yesterday.
Read on for his guess, as well as his thoughts on what to ask your pediatrician, and all the vaccine mandates—and to ensure your health and the health of others, don't miss these Sure Signs You've Already Had COVID.
Virus Expert Said Here's the "Best Case" Timeline on Kids Getting Vaccines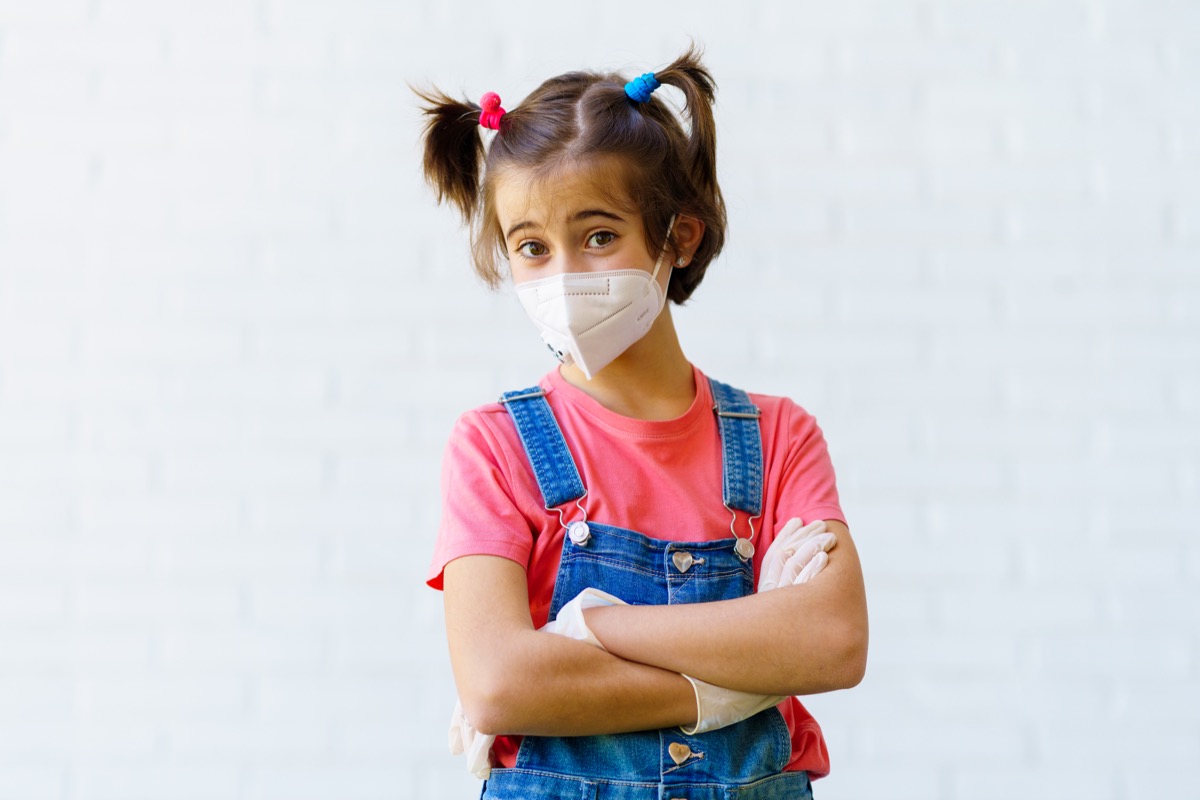 "I'm more familiar with the process for Pfizer," said Gottlieb when asked about vaccines for kids. "The company I'm on the board of—Pfizer—has said that they're going to have data before the end of September. They could be ready to file within days of having that data. So they'll file very quickly with the FDA. FDA has said, it's going to be a matter of weeks, not months in terms of their evaluation of that clinical data, to make a determination, whether they're going to authorize vaccines for kids aged five to 11. I interpret that to mean perhaps four weeks, maybe six weeks. But I think in a best case scenario, given that timeline, that I've just laid out, you could potentially have a vaccine available to children, age five to 11, by Halloween. If everything goes well… I've confidence in Pfizer in terms of the data that they've collected. But this is really up to the Food and Drug Administration to make an objective determination."
Virus Expert Said Here's What Parents Should Ask Their Pediatricians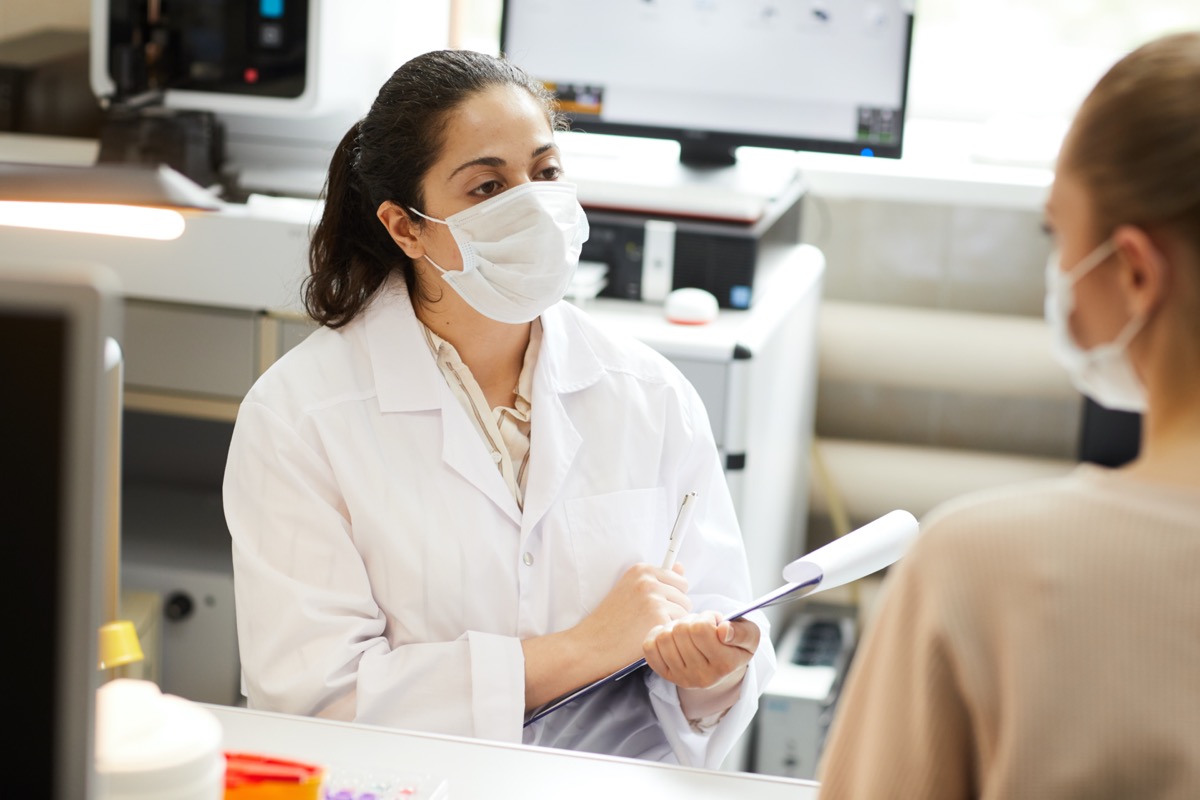 "You really should consult your pediatrician to have a conversation," said Gottlieb. "Parents have understandable concerns about putting any new medical product in a child. It's not just this vaccine, it's any vaccine or any therapeutic. And I understand those concerns. This isn't a binary decision. It's not a choice of: Do I vaccinate my child or not? There's different ways to approach vaccination. You could go with one dose for now. You could potentially wait for the lower dose vaccine to be available—some pediatricians may make that judgment. If your child's already had COVID, one dose may be sufficient. You could space the doses out more. So there's a lot of discretion that pediatricians can exercise making largely off labeled judgments, but exercising discretion within the context of what our individual child's needs are, their risk is and what the parents' concerns are. So I would urge every parent to have a conversation with their pediatrician. Pediatricians are very good at counseling through these decisions, and I think that they could provide good objective advice to parents."
Virus Expert Says There is a Downside to Biden's Mandates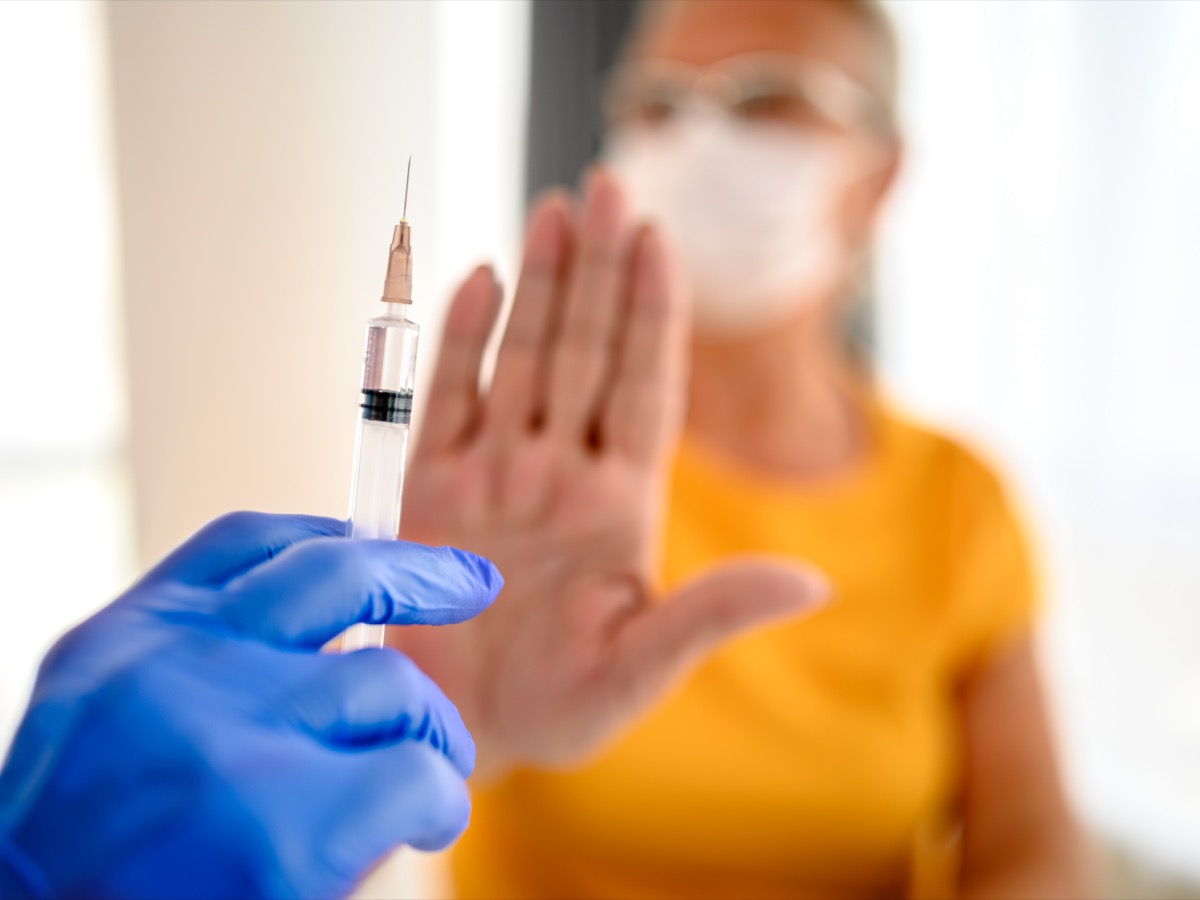 "The downside of this mandate in terms of hardening positions and taking something that was subtly political and making it overtly political could outweigh any of the benefits that we hope to achieve," warned Gottlieb. "If you look at where we are right now, 5% of adults over the age of 18 and have had at least one dose of the vaccine, most of them will complete the series. That's a very high number of people vaccinated owing to the good work of the Biden administration. We're not going to get above 90%. We don't even really reach 90% with childhood immunizations which are mandated. So we're going to get somewhere between 80 and 90%. I would state that we would've gotten to 80% just on our current trajectory in short order, perhaps with a mandate on small businesses. Eventually you get to something akin to 85%, but it's going to be slow because this is going to get litigated. It takes OSHA time to implement regulations. You'll have to put in place guidance, give businesses a grace period, and then figure out what the enforcement mechanism is going to be in the near term. A lot of businesses that might've mandated vaccines are now going to sit on their hands and say, I'm going to wait for OSHA to tell me just how to do it and give me more political cover."
RELATED: The One Sure Sign You Already Had Delta6254a4d1642c605c54bf1cab17d50f1e
Virus Expert Said We Have the Capacity to Test More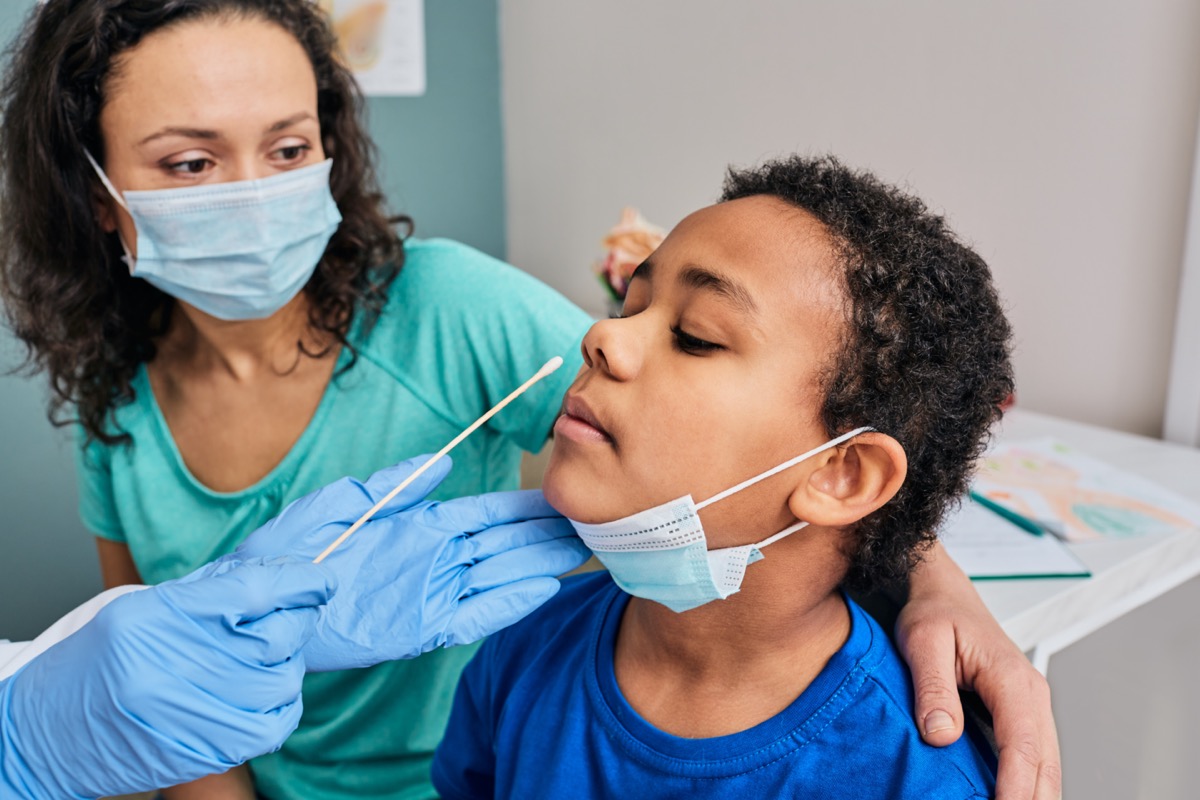 Part of Biden's plan is to increase testing for those who are unvaccinated, making it a requirement. "We would have the testing capacity to do it," said Gottlieb, "but it puts a big burden on businesses to have to operationalize that and determine what they're going to do with the results. So I think a lot of businesses are going to opt to try to force workers to get vaccinated." He said a lot of companies already are, and thus "I don't think the federal government should be dictating this. I also don't think governors should be preventing small businesses from making these determinations on their own. We should leave these decisions to communities, local communities, and businesses to make assessments on what their risk is, what their settings are, how much precautions they can put in, whether vaccine requirements are absolutely necessary to protect people in those settings."
How to Stay Safe Out There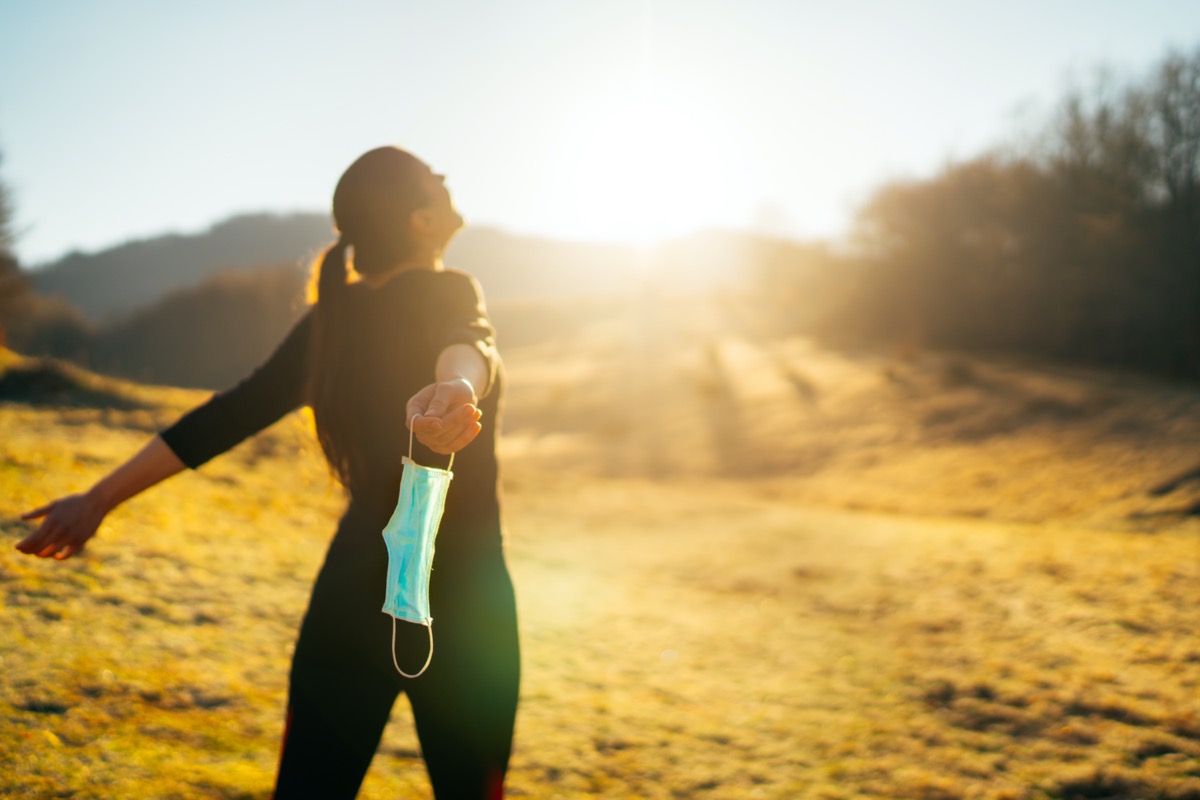 Follow Fauci's fundamentals and help end this pandemic, no matter where you live—get vaccinated ASAP; if you live in an area with low vaccination rates, wear an N95 face mask, don't travel, social distance, avoid large crowds, don't go indoors with people you're not sheltering with (especially in bars), practice good hand hygiene, and to protect your life and the lives of others, don't visit any of these 35 Places You're Most Likely to Catch COVID.
Alek Korab
Alek Korab is a Co-Founder and Managing Editor of the ETNT Health channel on Eat This, Not That!
Read more about Alek