6 Things You'll Never See at Walmart Again
Shopping for fun isn't exactly a thing during the pandemic.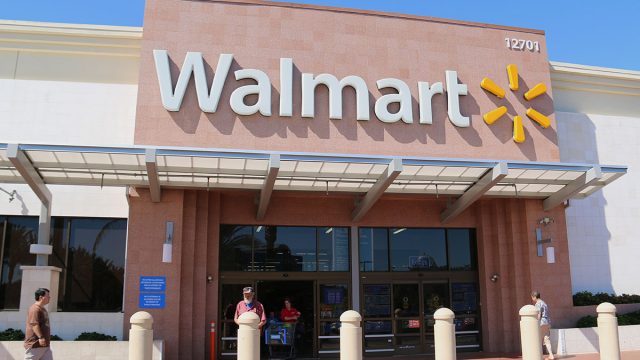 Thanks to the coronavirus pandemic, the ways we live and shop have changed dramatically—and it won't be back to normal anytime soon. Until there's a coronavirus vaccine, many customers and employers will be taking extra safety precautions to further the virus' spread. Even simple things like bringing a reusable cup to a coffee shop or getting a free sample at the grocery store aren't likely to return in the near future.
With that in mind, here are a few things you'll likely never see at Walmart, at least in the next few months. And for more food news, sign up for our newsletter to get daily recipes and food news in your inbox!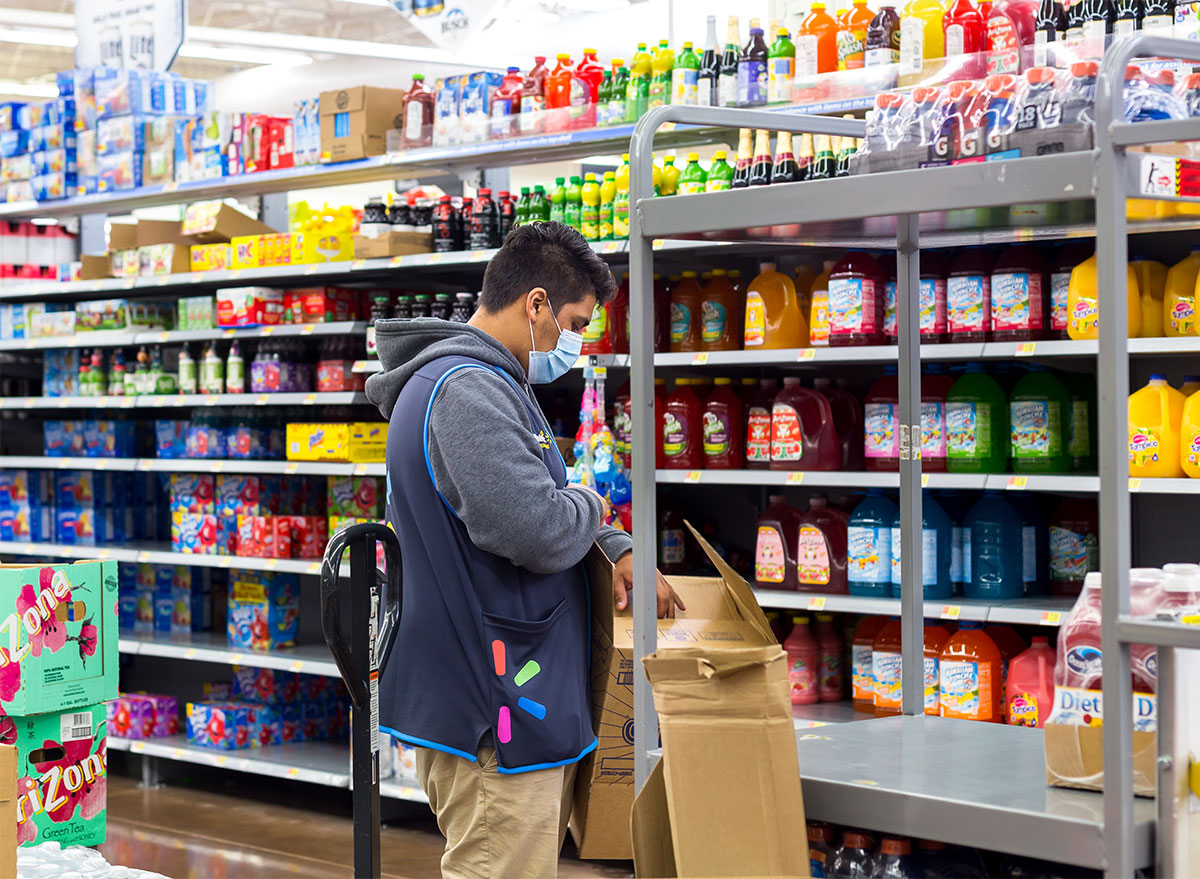 Expect employees at stores and restaurants to wear face masks until there's a coronavirus vaccine. And even if it's not required, here are 10 Reasons You Must Wear a Face Mask Right Now.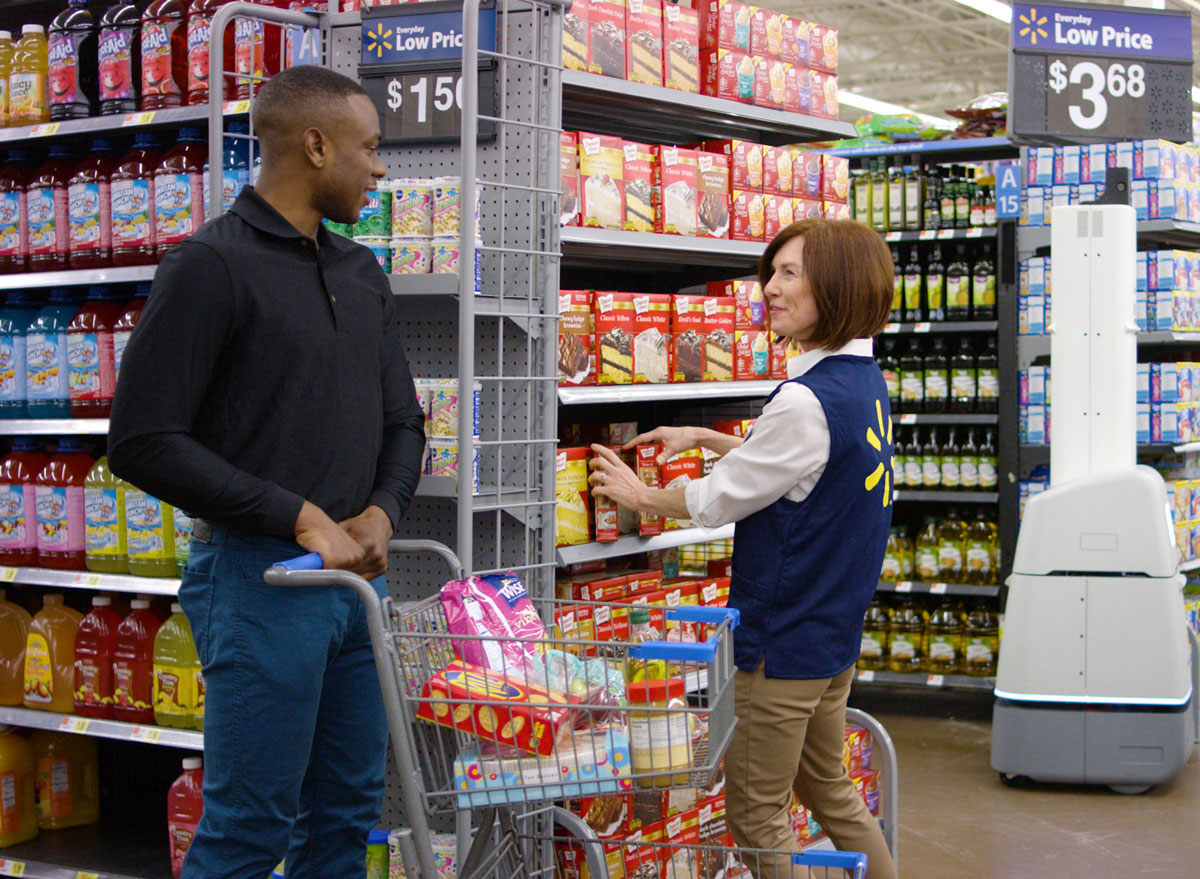 Before the pandemic hit, going shopping for fun was a pretty standard activity. Who doesn't enjoy taking a leisurely stroll through the aisles of Target or Walmart? But thanks to the coronavirus, shopping is more of an in-and-out endeavor, done sparingly, to prevent the spread of the virus. It will likely be a long time before that mindset changes.
RELATED: Your ultimate restaurant and supermarket survival guide is here!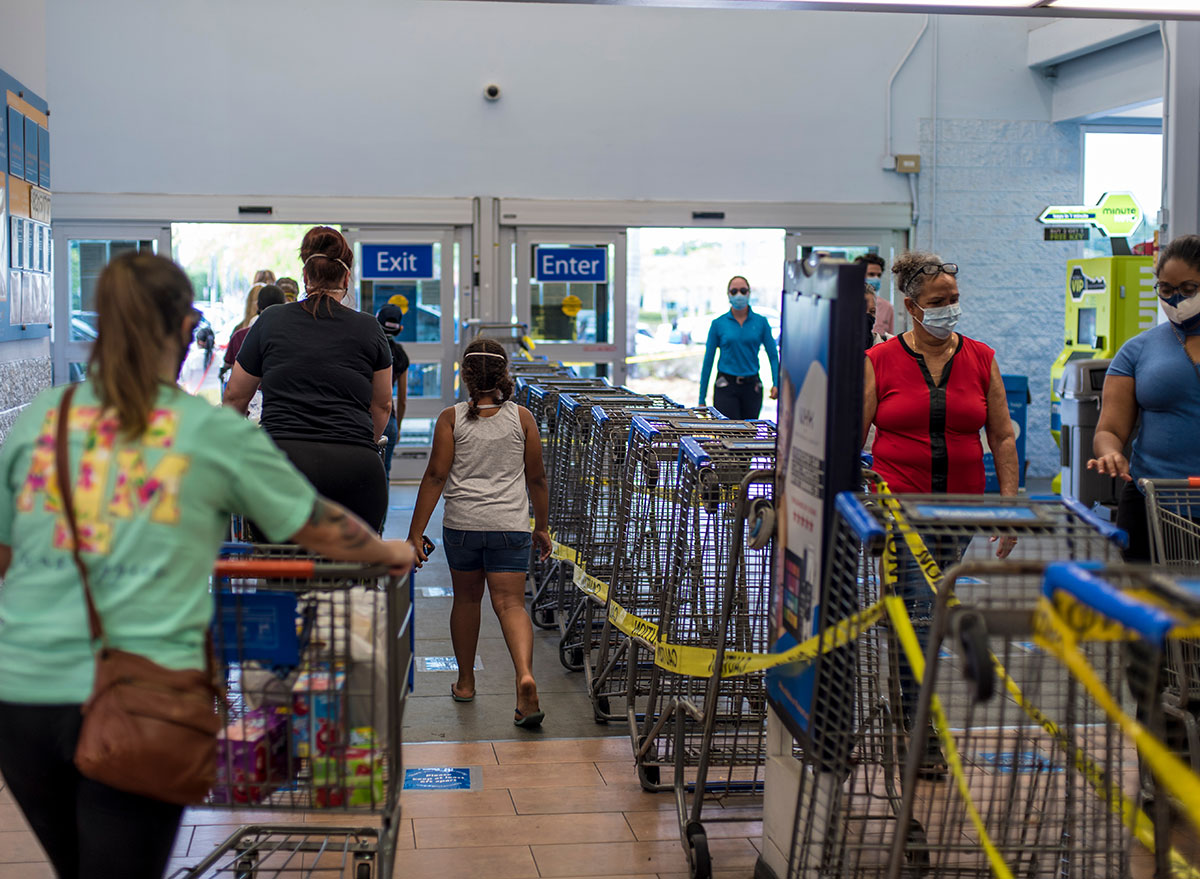 Similarly, you're less likely to see larger groups of people at Walmart right now. While trips to Walmart or Costco may once have been standard family activities, people are leaving their kids at home when possible to reduce the spread of the virus and stop in-store congestion.
RELATED: Click here for all of our latest coronavirus coverage.
Traditional payment methods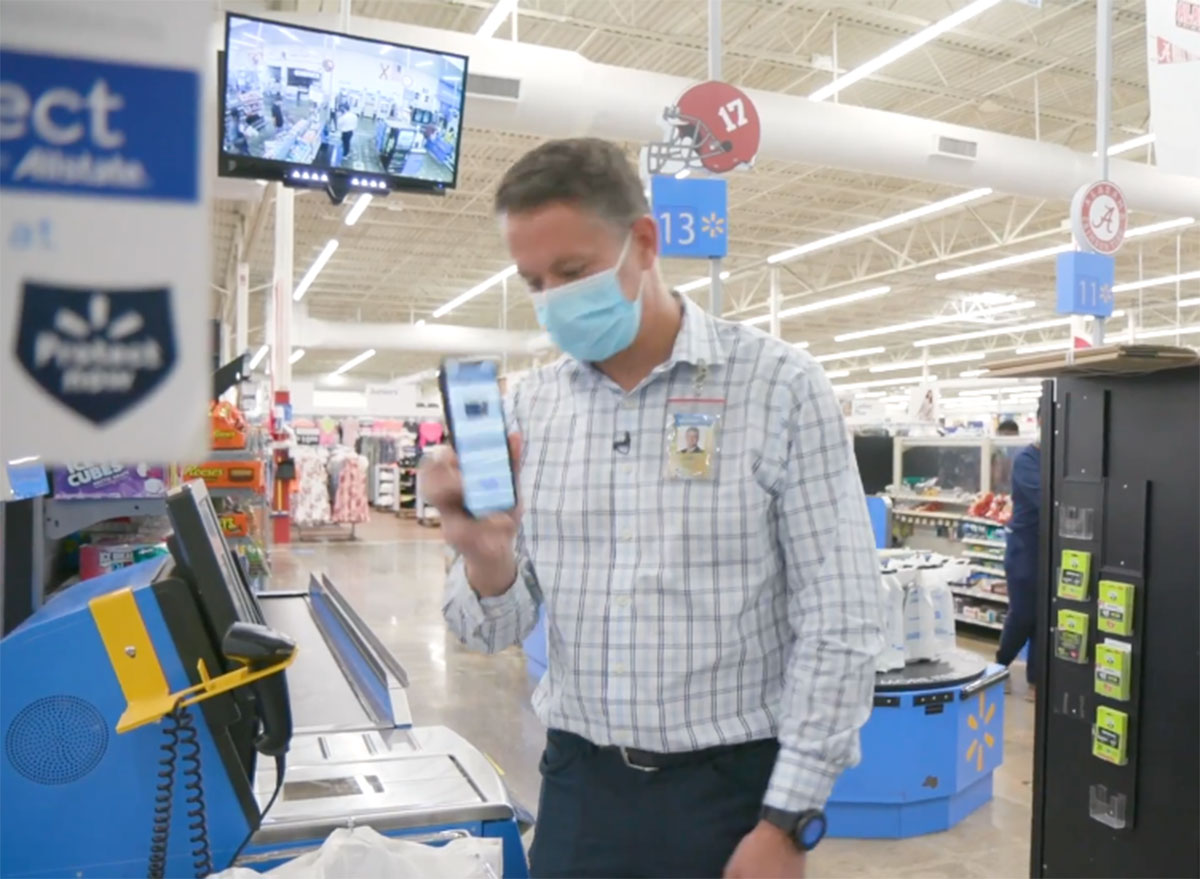 While paying with your credit card and a touchpad is still an option, you'll likely see more people paying with the Walmart app in the coming months. Paying with your phone allows for contactless payment, and not having to touch the touchpad is one less germ-ridden surface to worry about.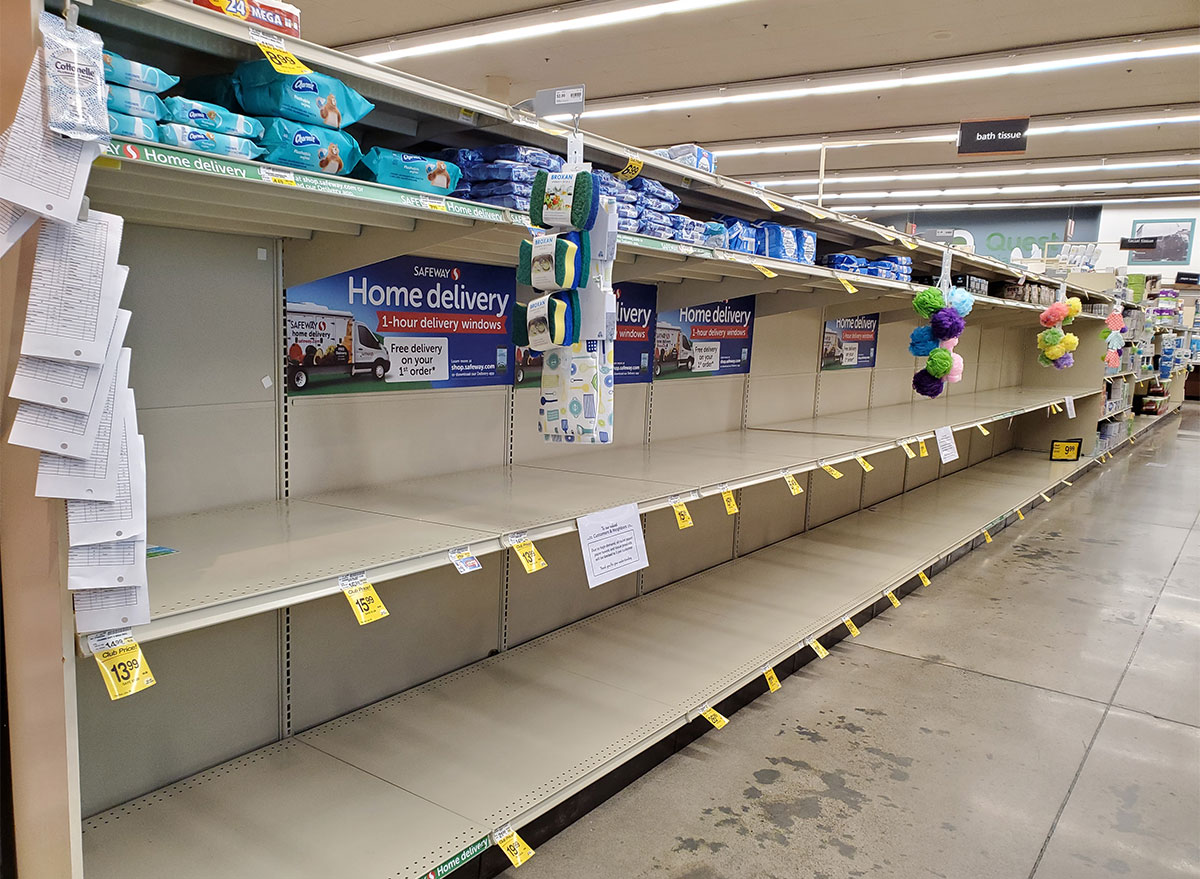 At the beginning of the pandemic, people seemed to be hoarding toilet paper and hand sanitizer left and right. But Walmart's coronavirus policy encourages customers to "buy everything you need for you and your family while leaving enough for others too." Even if there aren't purchase limits being enforced for every item, hopefully, customers are taking that directive to heart.
RELATED: This 7-day smoothie diet will help you shed those last few pounds.
Cashiers without a plexiglass barrier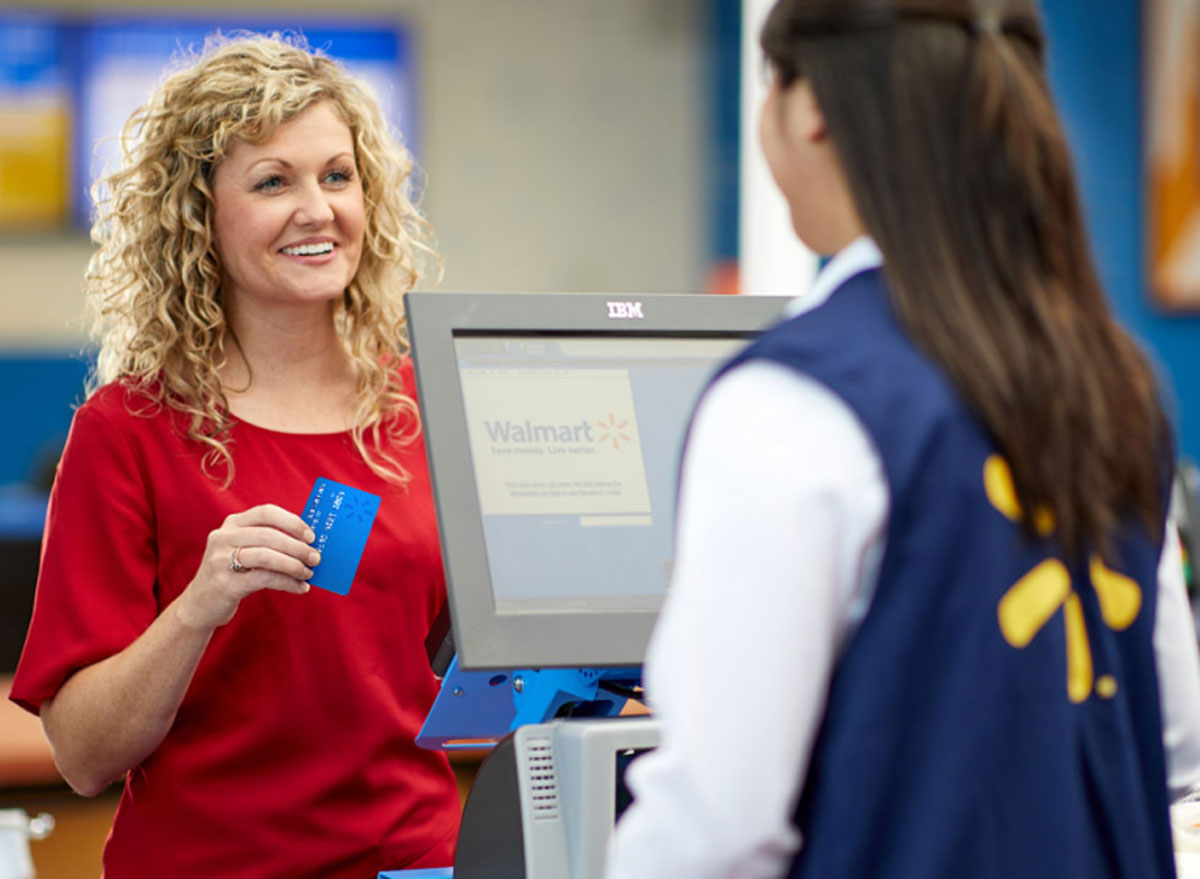 Don't be surprised to see a divider between you and the employees in the Walmart checkout, as well as the checkout lanes at other grocery stores. It's there to keep both you and the cashier safe!
Inspired by
The New York Times
best-selling book series,
Eat This, Not That!
is a brand that's comprised of an award-winning team of journalists and board-certified experts, doctors, nutritionists, chefs, personal trainers, and dietitians who work together to bring you accurate, timely, informative, and actionable content on food, nutrition, dieting, weight loss, health, wellness, and more.
Read more