Walmart Just Got Rid of This Online Shopping Rule
The retailer is making strides toward becoming the most convenient online shopping option for Americans.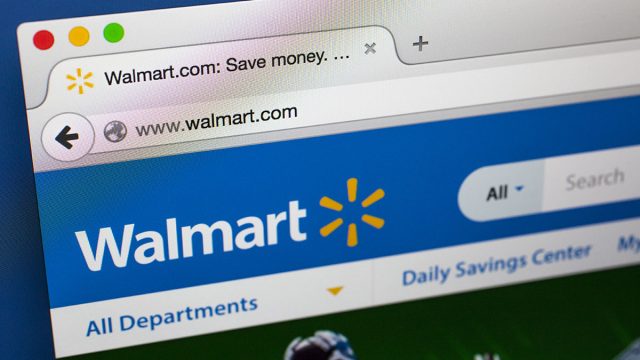 Since launching its own online membership service in September, Walmart has become a serious competitor to Amazon's Prime membership. But one key disadvantage of Walmart+ compared to Amazon Prime is the $35 order minimum required for unlocking free shipping.
Customers don't want to have to jump through another hoop to activate free shipping when they're already paying $98 for an annual membership to Walmart+. It appears as if the backlash against the minimum spend was loud enough for Walmart to take notice—the company just announced it will do away with the one remaining obstacle between customers and truly convenient online shopping. (Related: 8 Grocery Items That May Soon Be in Short Supply.)
"Customers have been clear—they want this benefit," Walmart Chief Customer Officer Janey Whiteside said in a press release. "Being able to toss an item into your cart, regardless of the total, and checkout right away lets them knock little things off their to do list in no time."
Once the change takes effect on Friday, Walmart+ members will gain access to free next-day and two-day shipping—regardless of their spending totals.
We don't yet know the true success of Walmart's new membership program, because the company hasn't announced how many people have signed up since it launched. But we do know that the retailer has made strides to be as competitive as possible: In July, it announced a partnership with Shopify, an online retail platform used by more than 1 million businesses. The move added thousands of new third-party products to Walmart's website.
Walmart+ is also trying to compete with Amazon Prime by making itself a faster and more cost-effective option for online shoppers. The retailer's 4,700 physical locations in close proximity to more than 90% of American households could pave the way for unprecedented fulfillment and delivery speeds. Its annual membership fee is also cheaper than Amazon's by $21.
For now, Amazon Prime is still the dominant membership option for American shoppers. Some estimates put the number of Prime members at 126 million as of October, while Walmart+ is said to have about 19 million signups so far.
Don't forget to sign up for our newsletter to get the latest grocery news delivered straight to your inbox.
Mura is a Deputy Editor leading ETNT's coverage of America's favorite fast foods and restaurant chains.
Read more