Walmart Reopens Supercenters In This Major City
Windy City residents now have access to the Supercenters again—right in time for the holidays.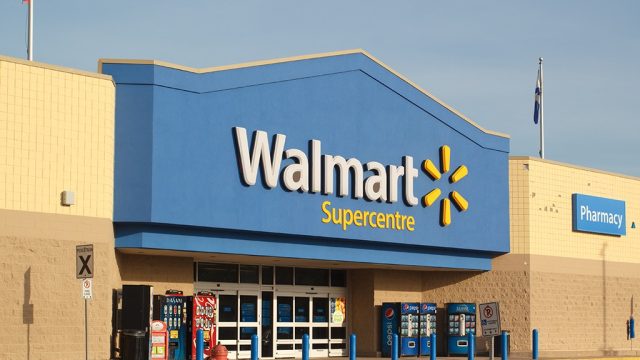 Walmart reopened two of its Supercenter locations in Chicago over the weekend which had temporarily shut down this summer amid civil unrest. The extensive remodels being unveiled at the pair of Supercenters include the additions of adjacent Walmart Health centers.
The residents of the Windy City now have access to two of the city's four Walmart Supercenters located in the neighborhoods of Austin and Chatham. The remaining two locations at 4626 W. Diversey Ave. and 10900 S. Doty Ave. are currently undergoing similar upgrades, with no official word yet on when they'll reopen. (Related: 8 Grocery Items That May Soon Be in Short Supply.)
The stores were damaged by looters amid widespread civil unrest at the end of May. As part of Walmart's commitment to the Chicago community, the company vowed to rebuild and reopen the four Supercenters with expanded services, including Walmart Academies for associate training and ongoing learning. The company is also partnering with local health providers on its state-of-the-art Walmart Health centers, which will bring affordable primary care; labs; X-ray and diagnostics; and counseling, dental and hearing services to the community.
"We're making changes we're proud of, to reflect the nature of a community we want to do more than just exist in. These spaces stand as a renewed commitment to a city that has been through a lot this year—and has proven time and again that it can emerge from any challenge with renewed ambitions. It's an attitude we're trying to emulate," Keith Wyche, vice president, community engagement & support at Walmart, said in a statement.
The remodels are designed to improve shopper experience by saving customers time and money, according to Supermarket News. They'll also feature new measures implemented by the company to protect shoppers and associates during the COVID-19 pandemic.
Don't forget to sign up for our newsletter to get the latest restaurant news delivered straight to your inbox.
Mura is a Deputy Editor leading ETNT's coverage of America's favorite fast foods and restaurant chains.
Read more