This Is America's Least Favorite Grocery Store, Says New Survey
500,000 shoppers have spoken, and the results are surprising.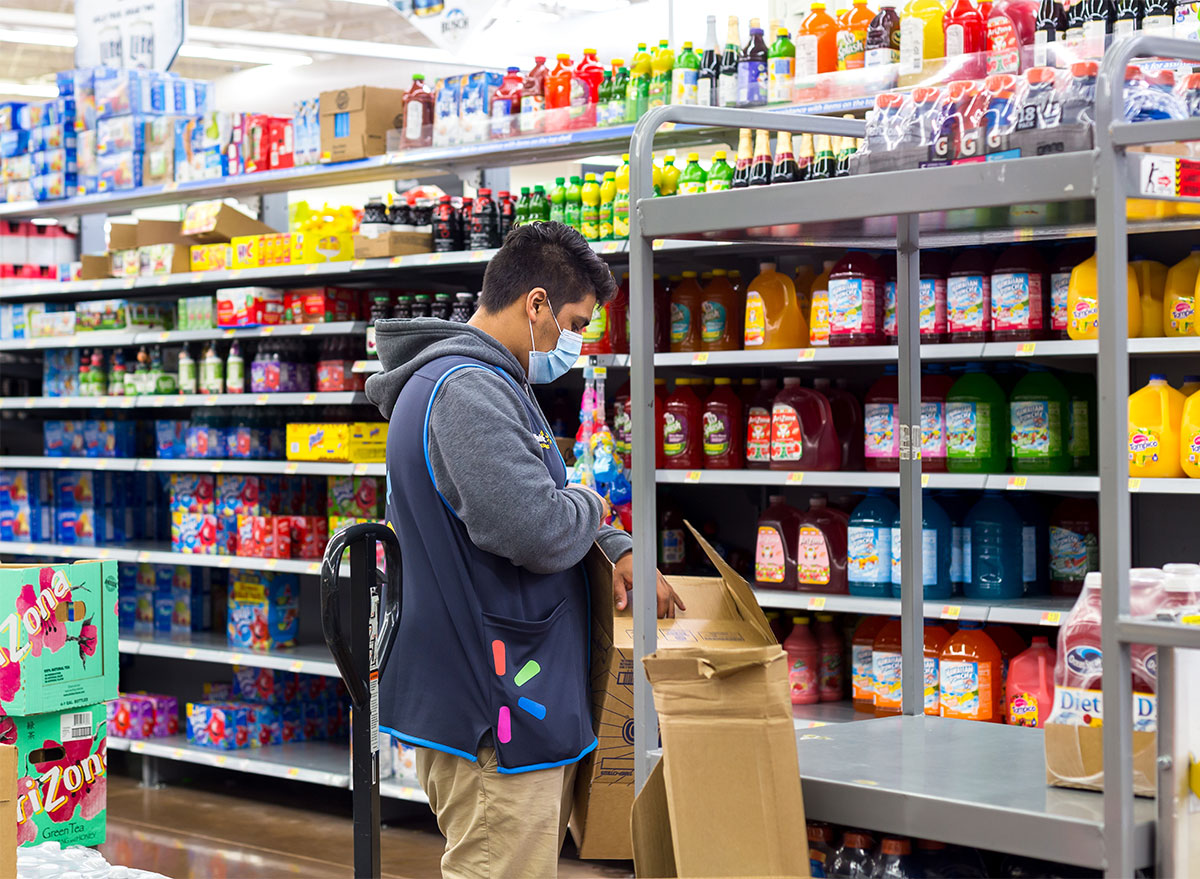 Amid multiple reports of Walmart's impressive performance during the coronavirus pandemic, there is this one touch of grey for the corporate retail behemoth: According to a recent consumer survey, it turns out that Walmart's supermarket rated dead last in customer satisfaction.
The survey, conducted by the American Consumer Satisfaction Index, captures customer opinions about critical elements of the grocery shopping experience, which include store layout and cleanliness, checkout speed, staff courtesy, and helpfulness, among many other variables. The index uses data from interviews with roughly 500,000 customers annually to compile its annual report​.​
In the most recent ranking for 2019, Walmart checks in at a paltry overall score of 73, which is significantly less than the average of 78. Trader Joe's, H-E-B, and Wegman's garnered the top three spots, respectively. There are other grocery store chains that are listed, but none had been included in the survey since 2016. Notably, these ratings were compiled from interviews conducted in 2019, before the coronavirus pandemic hit the U.S. grocery store sector like a meteor and changed everything. (Related: Walmart Employee COVID-19 Cases are Higher Than Company Claims, Says Report.)
Despite its low ratings, Walmart still has a wildly successful business model (obviously), with several different ideas for expansion (like their Walmart Health centers and a new outdoor movie program this summer) already in action. Walmart's popularity owes in part to its consistently low prices enabled by their massive scale, and the fact that 90 percent of all Americans live within 10 miles of a location.
In late March, Walmart was served with a wrongful death lawsuit by the state of an associate who had succumbed to the coronavirus. Perhaps as a result—and to their credit—Walmart has been actively addressing a myriad of concerns that have stemmed from the pandemic. Despite consumer pushback, they installed one-way aisles, have required all associates to wear masks, and have rewarded hourly-wage workers with bonuses for working through this public health crisis. And for more grocery shopping news, make sure to sign up for our newsletter to keep yourself informed.6254a4d1642c605c54bf1cab17d50f1e