20 Ways to Keep Your Family Safe During Coronavirus
The outbreak is real. Protect yourself and your family with this live-saving advice from doctors.
The coronavirus (COVID-19) outbreak is incredibly scary, as it continues to remake the world as we knew it. As in any crisis—or as in any horror movie—you're probably thinking of two things: Am I safe? And is my family safe? And how can I keep them safe? Here are all the things you should be doing to virus-proof your family during this troubled time.
Don't Visit a Doctor's Office, Hospital, or Medical Center Unless it's an Emergency
Just stepping into one of those spaces is majorly exposing yourself—and anyone you come into contact with during the next two weeks—to COVID-19. "We're seeing an uptick in people getting hurt doing home improvement projects and other activities right now," says Lisa Lattanza, MD, chair of Yale Medicine Orthopaedics & Rehabilitation. "It's important to stick to activities when you're home practicing social distancing that won't cause injury and will keep you from both utilizing scarce medical resources and possibly exposing yourself to COVID-19." 
Obviously, there are some scenarios where it is crucial to make an in-person visit. "If you do need medical care, though, be sure to call your doctor first for instructions. It may be possible for you to be seen via telehealth or a phone visit with a physician," she adds. "As always, if you are seriously injured, then of course go right to the emergency room for treatment."
Completely Quarantine Your Family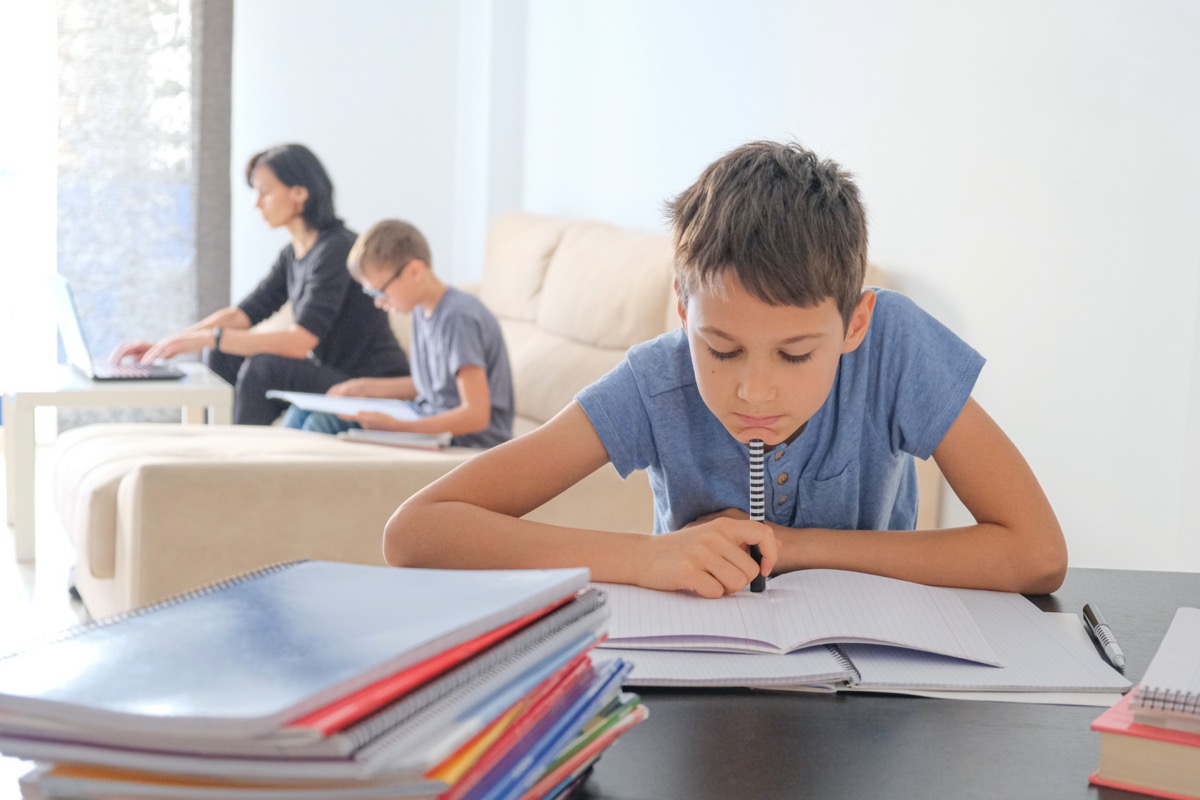 "The best way to prevent illness is to avoid being exposed to this virus," warns the CDC. Social distancing is obviously key, but the best way to ensure your family's health is by avoiding potentially infected people altogether. "We are asking people to please stay home and shelter in place except for vital functions such as getting food or medicine,"  says Dr. Lattanza. "If you must go out then follow social distancing guidelines and stay at least six feet away from others at all times. This is the best way to stop the spread of this virus and keep your family safe." 
Do Your Grocery Shopping Online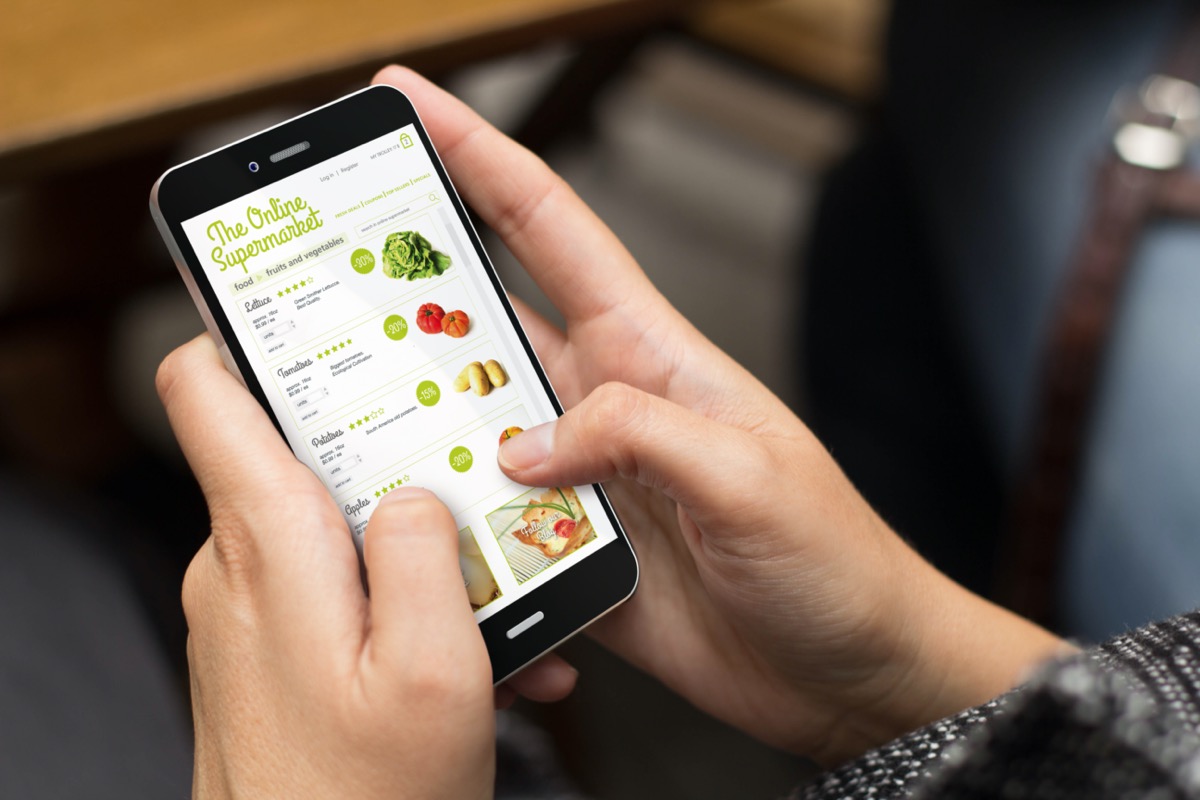 At this point, the only reason many people are leaving the house is to go grocery shopping or other small errands. But keep in mind, even if you are wearing gloves and a mask and using hand sanitizer, you may still be exposing yourself to the novel coronavirus. "Online grocery shopping, if available, is an excellent way to minimize your risk of spreading COVID-19," Dr. Lattanza explains. Obviously, it is tough to get a grocery delivery slot these days. However, you should consider placing your orders a week in advance if possible, so you can avoid making those trips to the store and potentially exposing your family.
Opt for No-Contact Deliveries—For Food and Drugs
Many food delivery services ranging from Amazon Prime Now to GrubHub and Postmates are offering no-contact delivery services. This means you can have your food dropped off without having to make any physical contact with a potentially infected individual. "If possible, have a delivery dropped on your porch or front door and retrieve the items once the delivery person has left," suggests Dr. Lattanza. "Discard packaging and wash your hands thoroughly with soap and water after handling the delivery items." 
Simply go to their app and flip the setting that deals specifically with your delivery preferences. "Many pharmacies offer home delivery," adds Dr. Lattanza. "Be sure to order ahead so that you can get your prescriptions when you need them."  Another option is to use a drive-up window service. After receiving your Rx, be sure to use hand sanitizer to minimize your risk of contracting or spreading COVID-19.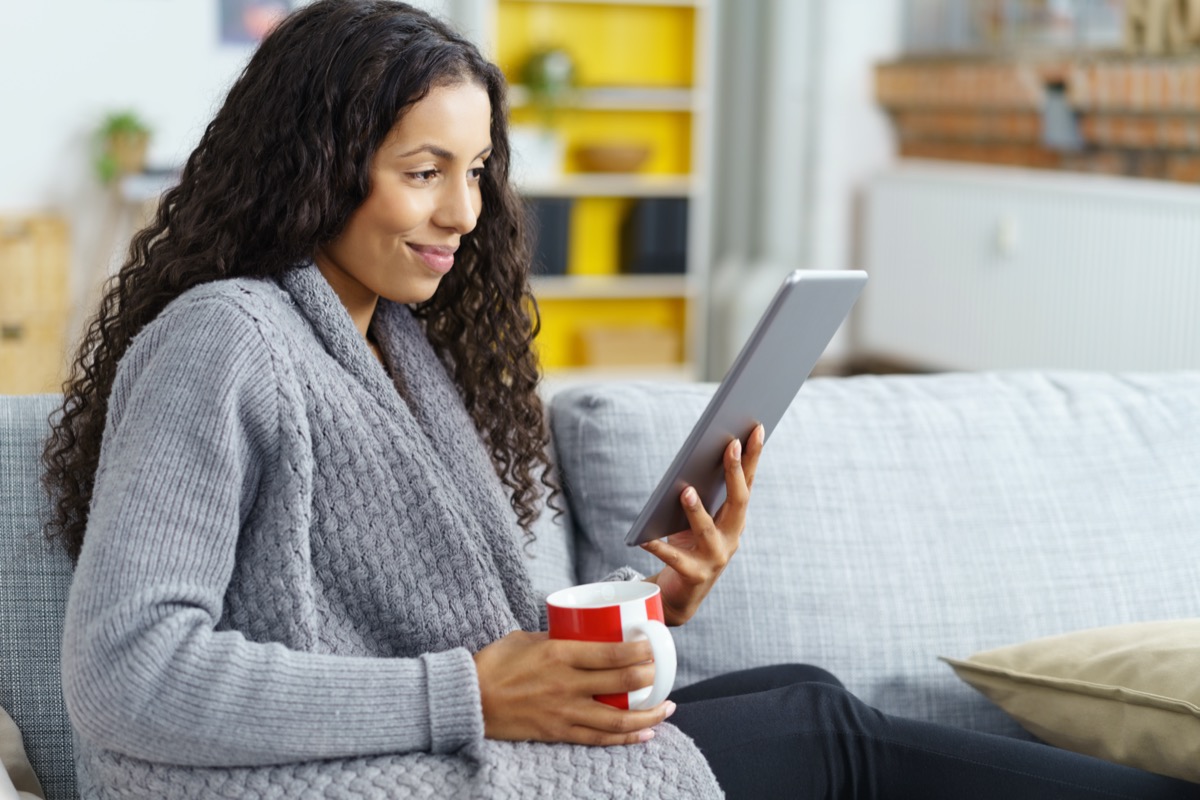 While you are keeping your family safe from novel coronavirus, make sure you are also keeping their mental health in check. This is an incredibly stressful time. Not only are many being forced to cut off physical contact with their friends, family, and loved ones, a lot of people have lost money in the stock market, lost jobs due to an adaptive economy, or even know someone who is sick or lost their life from the illness.
 "Make time to unwind and remind yourself that strong feelings will fade. Take breaks from watching, reading, or listening to news stories about COVID-19. Connect with family and friends. Share your concerns and how you are feeling with others," urges the  CDC. Make sure to communicate with one another, and if someone in your family is struggling, consider seeking professional help for them. Most therapists are currently taking clients in the form of virtual sessions, which can be very helpful.
It shouldn't take a deadly virus to remind the world how important hand-washing is. However, if this isn't a habitual practice of yours, learning the proper method of washing your hands is crucial during the current coronavirus crisis. And, chances are, you are doing it wrong. According to a study conducted by the US Department of Agriculture, hand washers are committing faux pas 97 percent of the time. The CDC stresses the importance of washing your hands often with soap and water for at least 20 seconds—especially after going to the bathroom, before eating, and after blowing your nose, coughing, or sneezing. And, don't forget to dry your hands after washing, as germs transmit more easily via wet hands.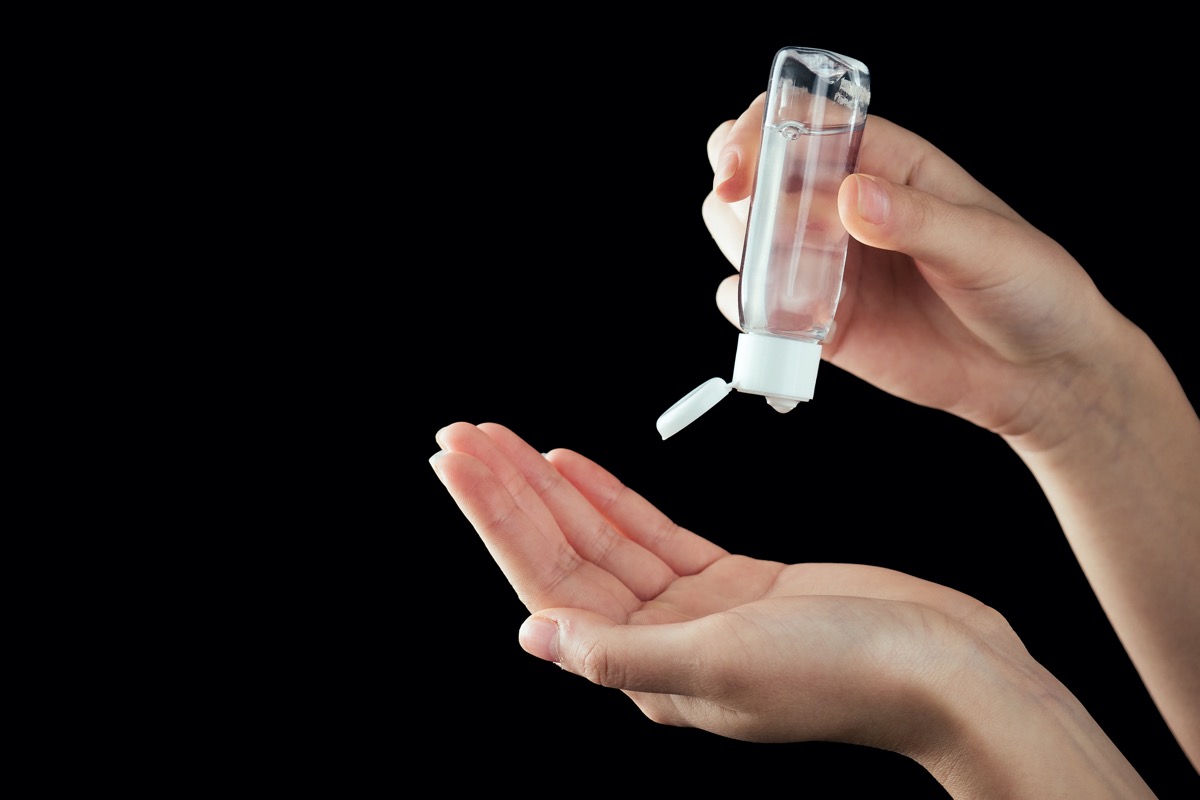 Because soap and water isn't always available, you should start investing in hand sanitizer. The CDC recommends an alcohol-based hand sanitizer with at least 60% alcohol in order to kill the virus before further contamination. Apply to the palm of one hand—read the label to learn the correct amount—and rub the product all over the surfaces of your hands until they are dry.6254a4d1642c605c54bf1cab17d50f1e
Disinfect Surfaces Regularly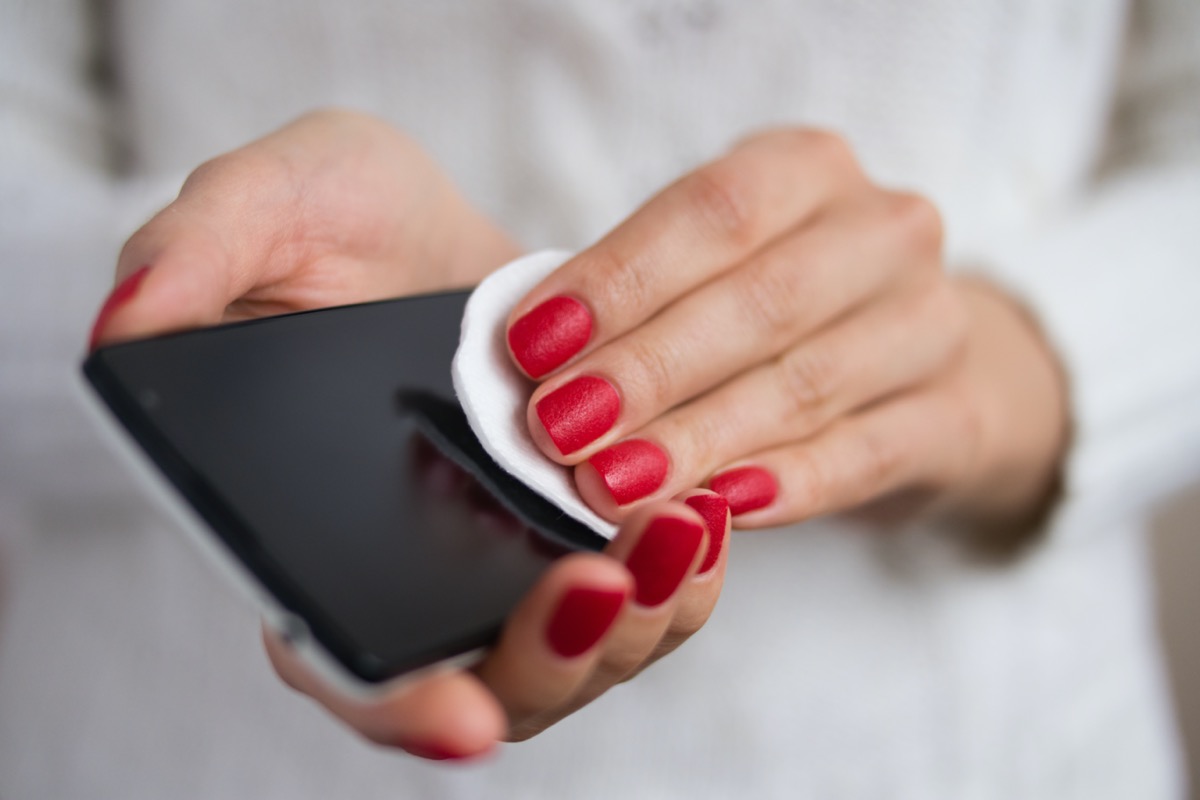 While it is currently unclear just how long the coronavirus can survive on surfaces, one study found that it can live for up to nine days. Stephen Morse, Ph.D., a professor of epidemiology at Columbia University Medical Center, told NPR that while we don't know exactly how this current strain reacts, based on previous coronaviruses it is likely that COVID-19 can be killed by most household cleaners, including bleach, alcohol, or even just old soap and water. Therefore, you should definitely wipe down everything in your home—counters, doorknobs, tables, faucets, light switches, cellphones included—in order to keep the members of your home safe. "Viruses can persist on surfaces, so anything you can do to keep them clean is a help, including the use of bleach solutions and disinfecting wipes," Dr. Morse explained. 
Maintain Social Distancing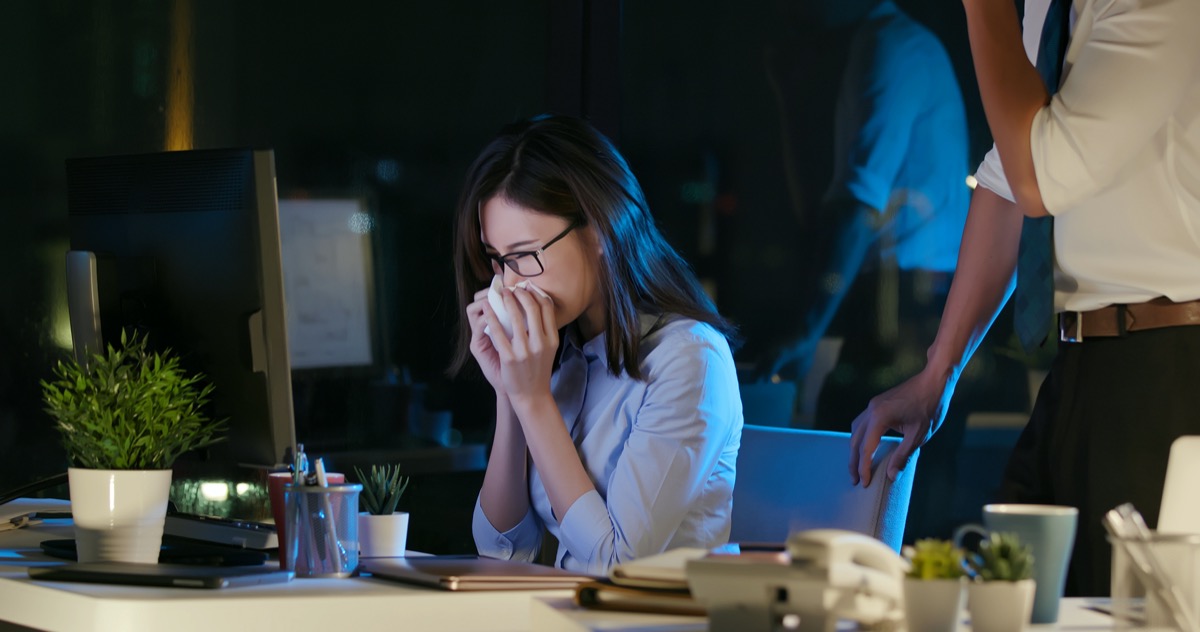 Viral infections are incredibly scary, as they are passed from person-to-person. Therefore, the closer you are to others, the more likely you are to be infected. The World Health Organization suggests maintaining at least a six foot distance between yourself and anyone who is coughing or sneezing, as they are spraying small liquid droplets from their nose or mouth which may contain virus. "If you are too close, you can breathe in the droplets, including the COVID-19 virus if the person coughing has the disease," they warn. 
Avoid Touching Your Eyes, Nose and Mouth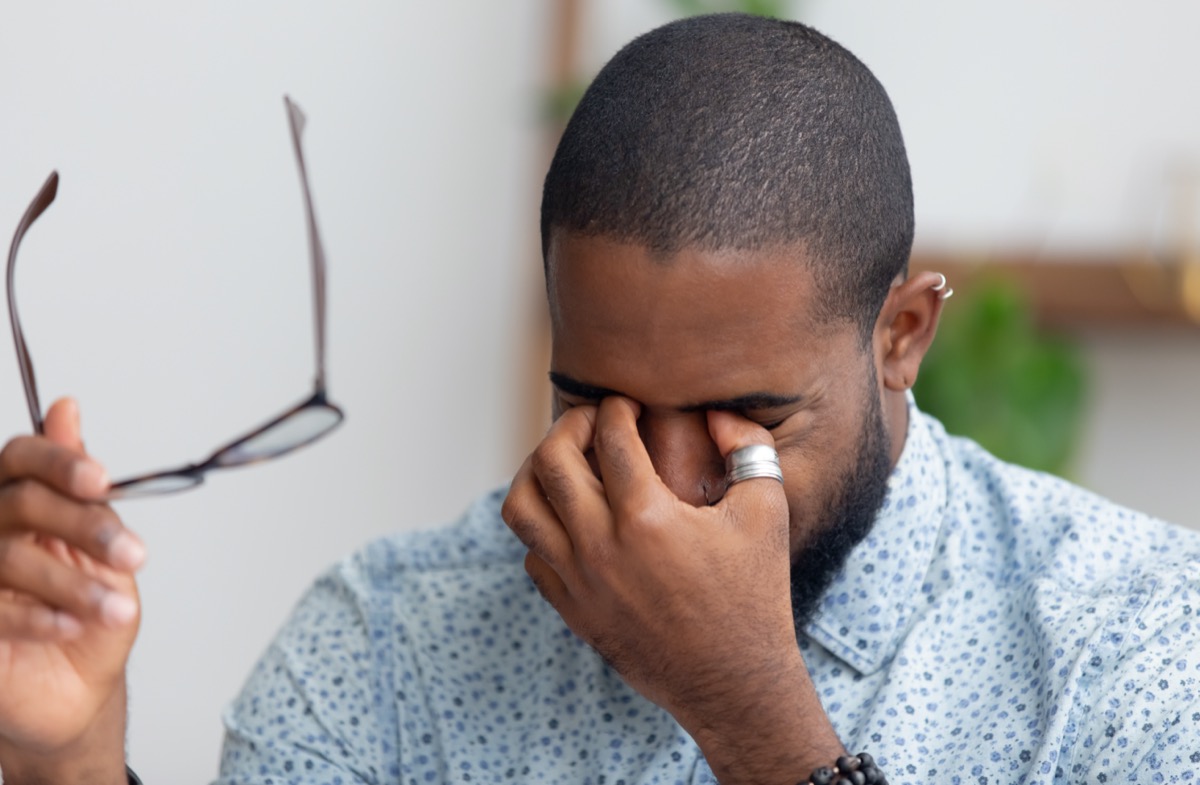 One of the top ways you can avoid getting a scary virus is by keeping your hands away from your facial area. The WHO points out that because hands touch many surfaces, they can easily pick up viruses. Once contaminated, they can transfer the virus to your eyes, nose or mouth, where it can enter your body and can make you sick. "Many respiratory viruses are transmitted from contaminated surfaces by our own hands to our eyes and nose," explains Richard Martinello, MD, a Yale Medicine infectious disease specialist. "Keeping your hands and fingers away from your face may be one of the most effective ways to keep from getting sick." If you must touch your eyes or nose, make sure to first wash your hands carefully with soap and water. Or, use an alcohol based hand rub to destroy germs.
Practice Respiratory Hygiene
In addition to hand-washing hygiene, the WHO stresses the importance of making sure you and those around you practice respiratory hygiene. "This means covering your mouth and nose with your bent elbow or tissue when you cough or sneeze. Then dispose of the used tissue immediately," they explain. This is due to the fact that droplets spread viruses. "By following good respiratory hygiene you protect the people around you from viruses such as cold, flu and COVID-19."
If You Have a Fever, Cough and Difficulty Breathing, Seek Medical Care Early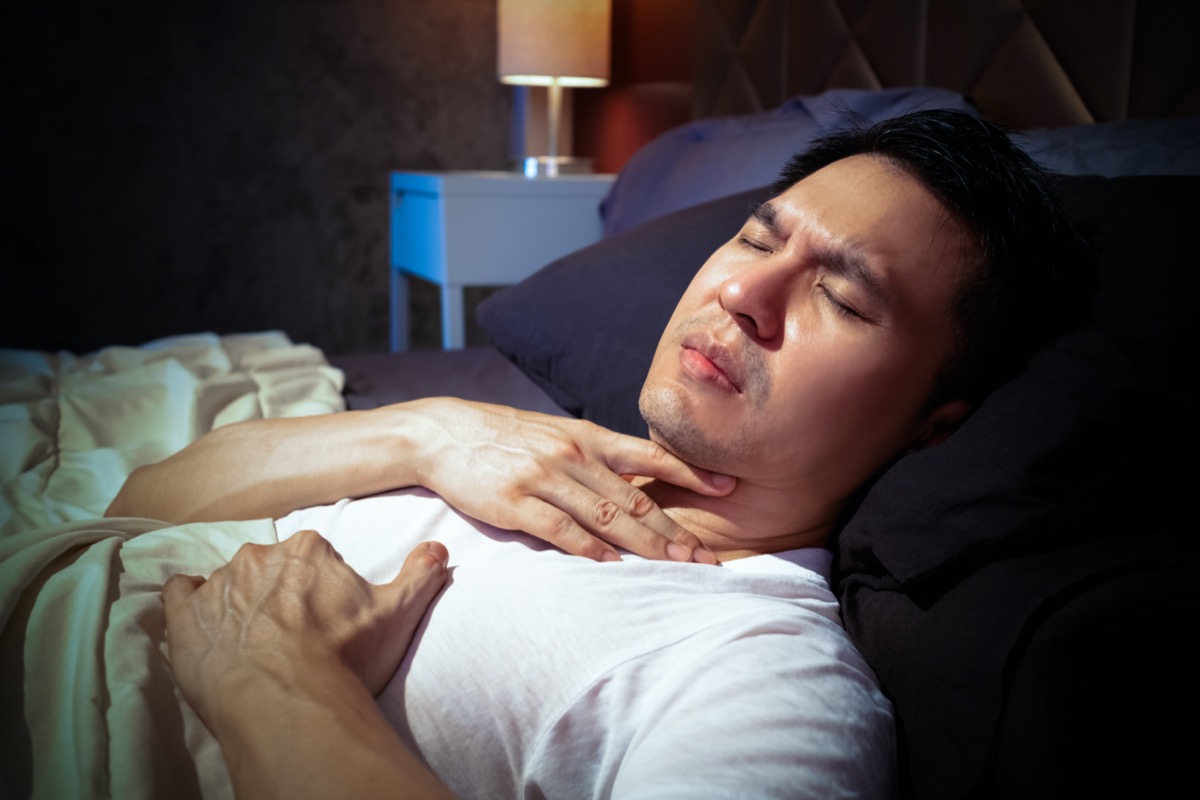 Now more than ever it is important to be hyper aware of any and all symptoms, and to act promptly. "Stay home if you feel unwell," urges WHO. If you have a fever, cough, or difficulty breathing, seek medical attention immediately, and if you think it could be coronavirus, you should call ahead so your health care provider can direct you to the right health facility to be tested. "This will also protect you and help prevent the spread of viruses and other infections," they explain. 
13
Stay Informed About the Latest Developments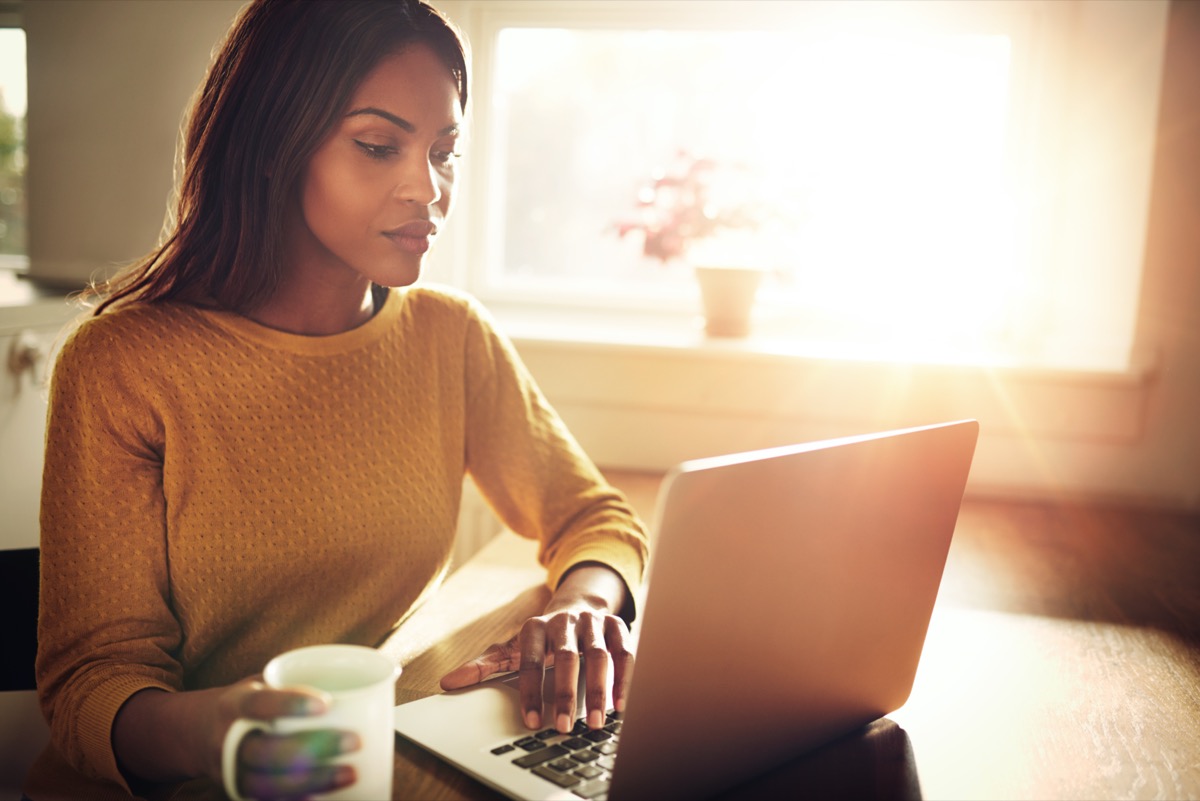 Since we are still learning about COVID-19, it is crucial to continue educating yourself on all the up to date information surrounding it. "Follow advice given by your healthcare provider, your national and local public health authority or your employer on how to protect yourself and others from COVID-19," suggests the WHO. 
Stay Up-to-Date on Vaccines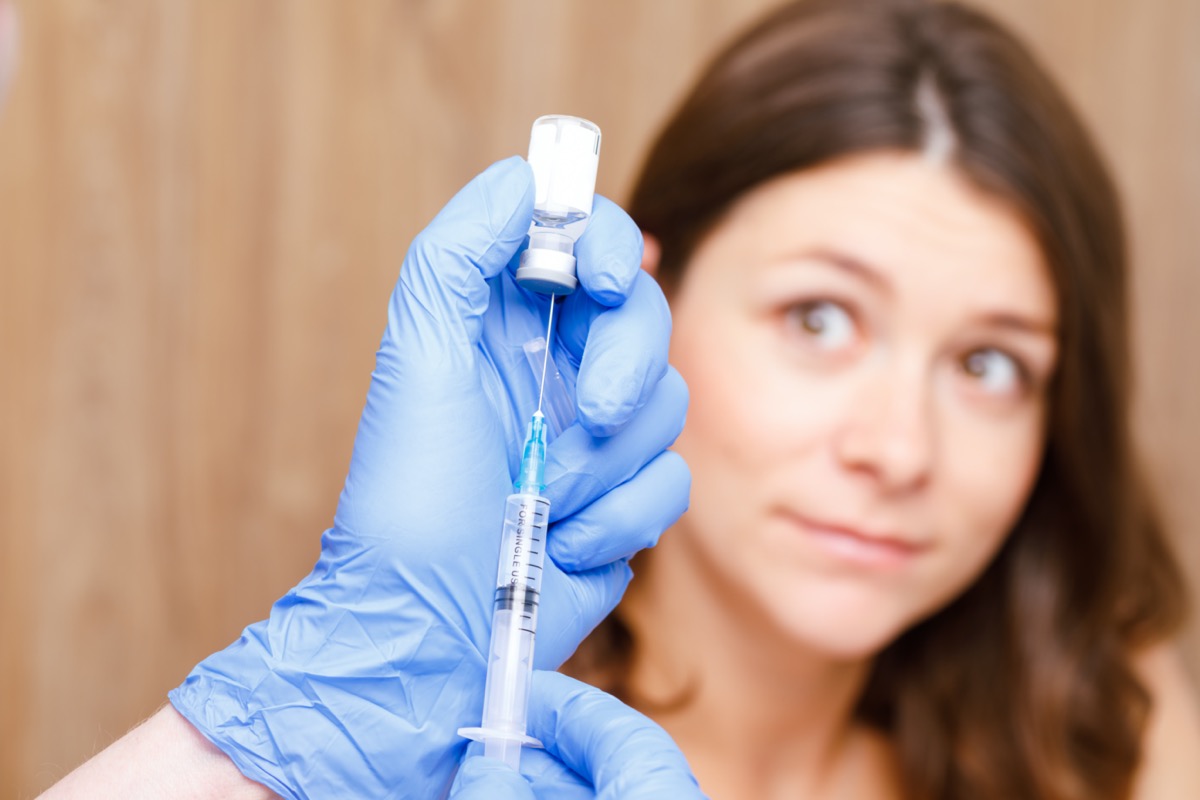 While it is likely that we won't have a vaccine for the novel coronavirus available for some time, Amesh A. Adalja, MD, FIDSA, FACP, FACEP, Senior Scholar, Johns Hopkins Center for Health Security, points out that one of the best ways to virus-proof your home is making sure everyone is up to date on their vaccines. 
Don't forget to educate your children on virus prevention methods, urges Mary Mason, MD, Internist, and founder of Little Medical School. "The top things to address with kids as you talk about the virus is prevention and how to stay healthy," she says. For example, teach them how to properly wash their hands and stress the importance of keeping their hands away from their faces and outside of their mouths.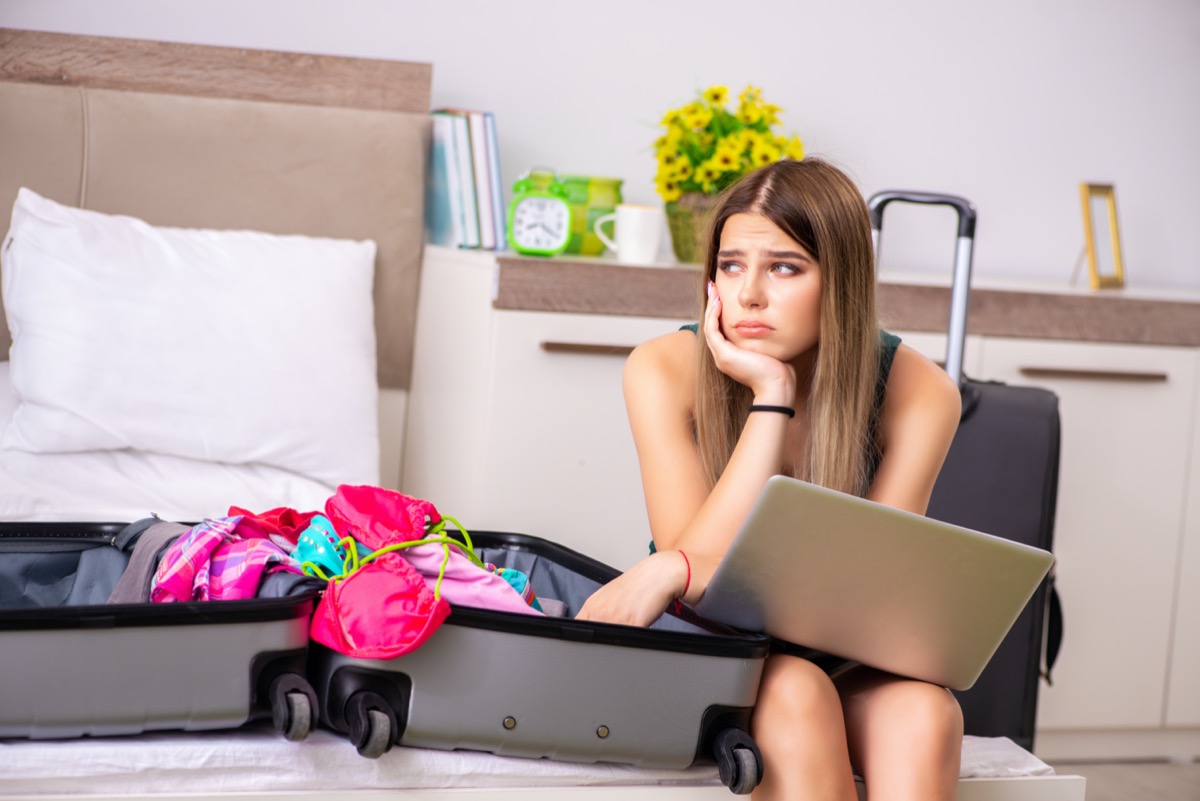 For the time being, no family is flying unless it's absolutely necessary. Cancel the trip to Boca for now.
Wear a Face Mask if You are Sick or Caring for Someone Who is Sick
It's important to realize that the CDC does not recommend that people who are well wear a facemask to protect themselves from any respiratory diseases—including COVID-19. The only people who should be wearing them are those who show symptoms of COVID-19, as they are effective in helping prevent the spread of the disease to others, or those caring for the affected.
Because it isn't entirely clear how the disease is spread, the WHO suggests maintaining a variety of food safety practices. These include using different cutting surfaces and knives for raw and cooked food, washing your hands between handling raw and cooked food, not eating any animals who have been sick or died of disease, and thoroughly cooking and properly handling meat. 
Prepare Your Pandemic Kit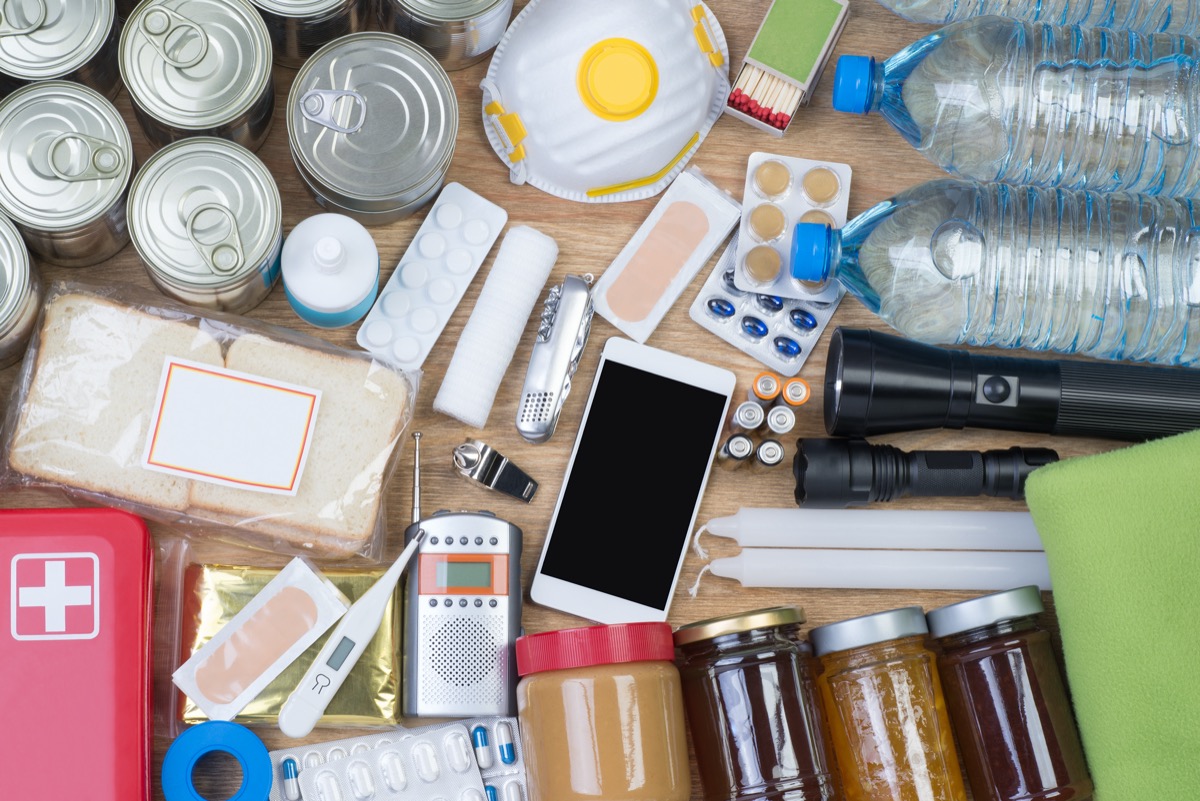 The American Red Cross always suggests keeping a survival kit handy in case of emergencies—which includes everything from a seven-day supply of your medications to a two-week supply of non-perishable food and water. Click here to see our 20 Emergency Kit Essentials.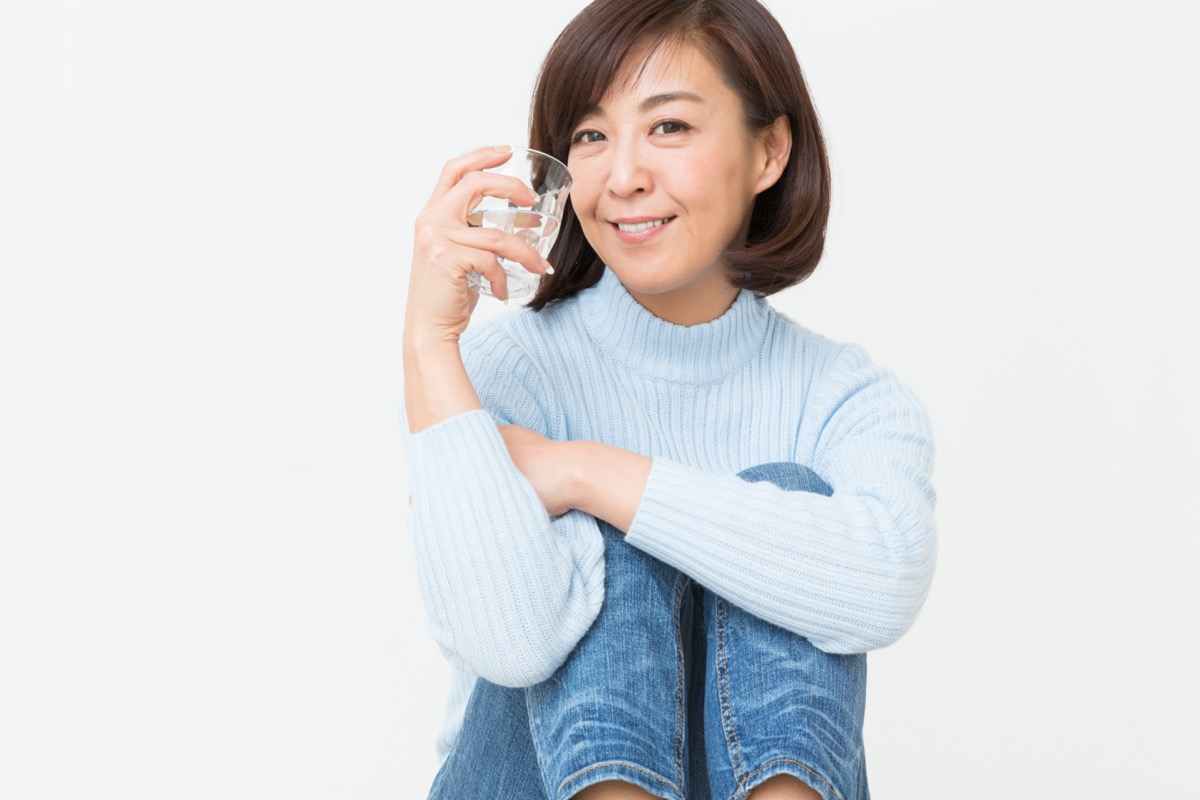 I know, it's hard to do anything but stress out! But a strong immune system is one of the best defenses against any illness. In addition to keeping your body healthy, some of the easiest ways to boost immunity include eating healthy, getting an ample amount of sleep, proper hydration, and avoiding stress as much as possible. 
And to live your happiest and healthiest life, don't miss these 100 Ways Your Home Could Be Making You Sick.
Leah Groth
Leah Groth has decades of experience covering all things health, wellness and fitness related.
Read more about Leah