20 Ways To Get Over A Workout Slump
Read these easy tips from experts and get moving again.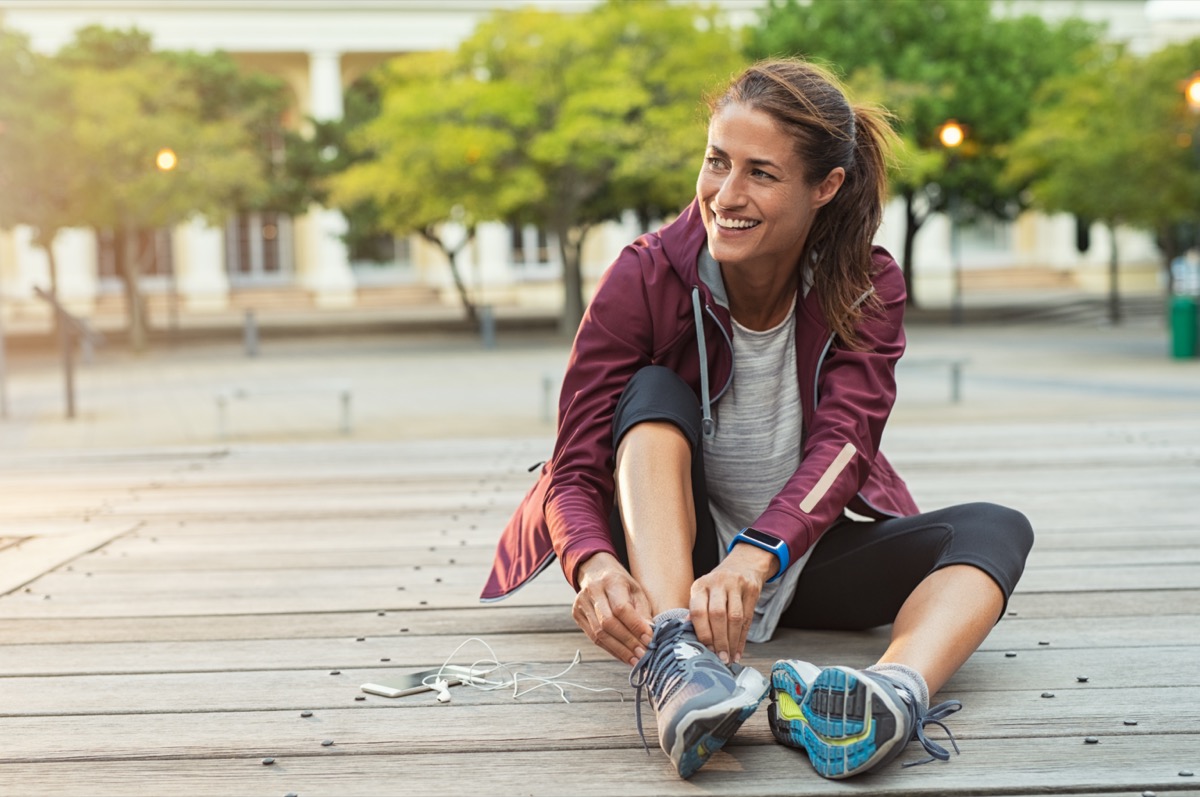 Are you in a workout rut? It's incredibly easy to become complacent with your fitness regime—and the more time that passes by, the harder it becomes to get your butt off the couch and moving again. We spoke to the top health and fitness experts in the country for their best tips and tricks on how to get over a workout slump. Read on, and to ensure your health and the health of others, don't miss these Sure Signs You've Already Had Coronavirus.
DNA may predispose you to need more variety than the next person "so don't feel guilty if you can't stick with a routine," says Debra Atkinson, MS, CSCS, Founder & CEO of Flipping 50, a website about staying fit after 50. "It may be the routine needs diversity for you to be successful!" While you will always need strength training, cardio, and mobility/flexibility, she suggests alternating workouts daily. "Instead of always walking or jogging, for instance, try boxing one day a week, run or walk another, then use cardio equipment another day." To get your strength training fix, do an online video instead of always going it alone. Don't feel like stretching? Try a live or online yoga class instead. 
If just "getting exercise" isn't motivating enough, try setting a fitness goal to get yourself inspired. "If you've got an event coming up, you're a lot less likely to skip your workout, and you're able to see and feel yourself progress," explains Atkinson. "Sign up for something that feels doable but also like a bit of a stretch." Find an online workout group or join a group and have a training schedule. "Having a specific start and stop and a reason create the urgency that we need!" 6254a4d1642c605c54bf1cab17d50f1e
Find Other Ways To Be Active
You may be burned out with your fitness regime and need to recharge, Atkinson says. "Give into the slump. What if you really need recovery?" she asks. Taking a week off your regular workout can be precisely what you need to feel fresh again. "Let yourself skip the formal exercise and find ways to be active and play instead. It all counts," she continues. Just keep moving! "Cleaning your house, going for walks, or just doing other things that might get squeezed out when you are on your exercise game are good ways to revive the desire to exercise." Then once you start again, schedule regular recovery and rest days in every week. "Who tends to get stale over time? Those who don't take days off!" she concludes.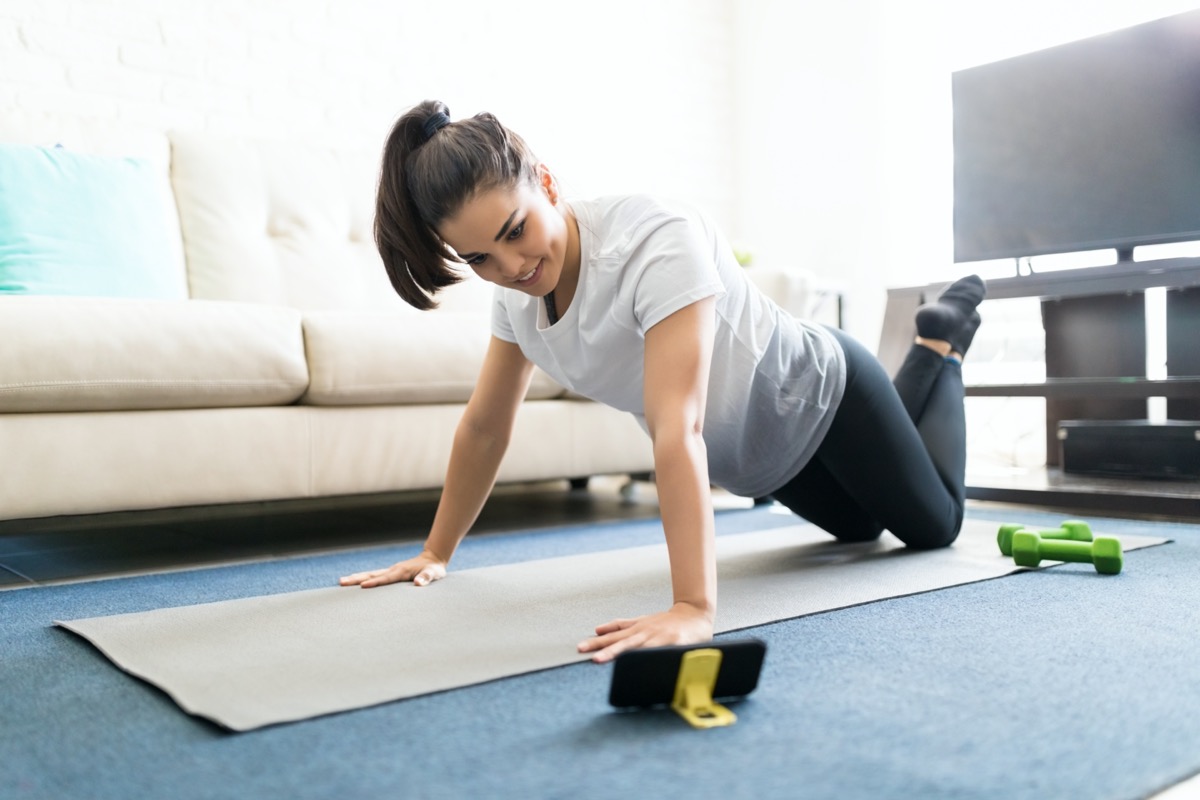 You might be struggling to exercise because your workout is stale or because it is inconvenient. For example, if you usually workout at the gym, try doing something at home. "When it comes to a workout, one of the most important aspects is that the workout routine is convenient for you and your schedule. This way, you can do your exercises no matter where you are at, which makes it more likely that you will be consistent with your routine," says Allen Conrad, BS, DC, CSCS of Montgomery County Chiropractic Center in North Wales, PA. "A workout program needs to challenge you to achieve your goals, but also be something that you can dedicate time to weekly."
Find A Workout You Actually Like
It is so much easier to adhere to a workout program if you are doing something you enjoy. "Know yourself, make a plan, and make it reasonable and realistic," suggests Sean Peden, MD, a Yale Medicine orthopedic surgeon. Go online to "try any number of the new workout classes to make new friends and learn new ways to feel good and get it to shape or try new sports," Dr. Peden says. "I am a big believer in variety, and there are so many great options these days. It is better for your body to prevent overuse injuries and mix in strength training, cardio, and flexibility. And it is better for your mind to have some variety and fun."
Book And Pay For Classes In Advance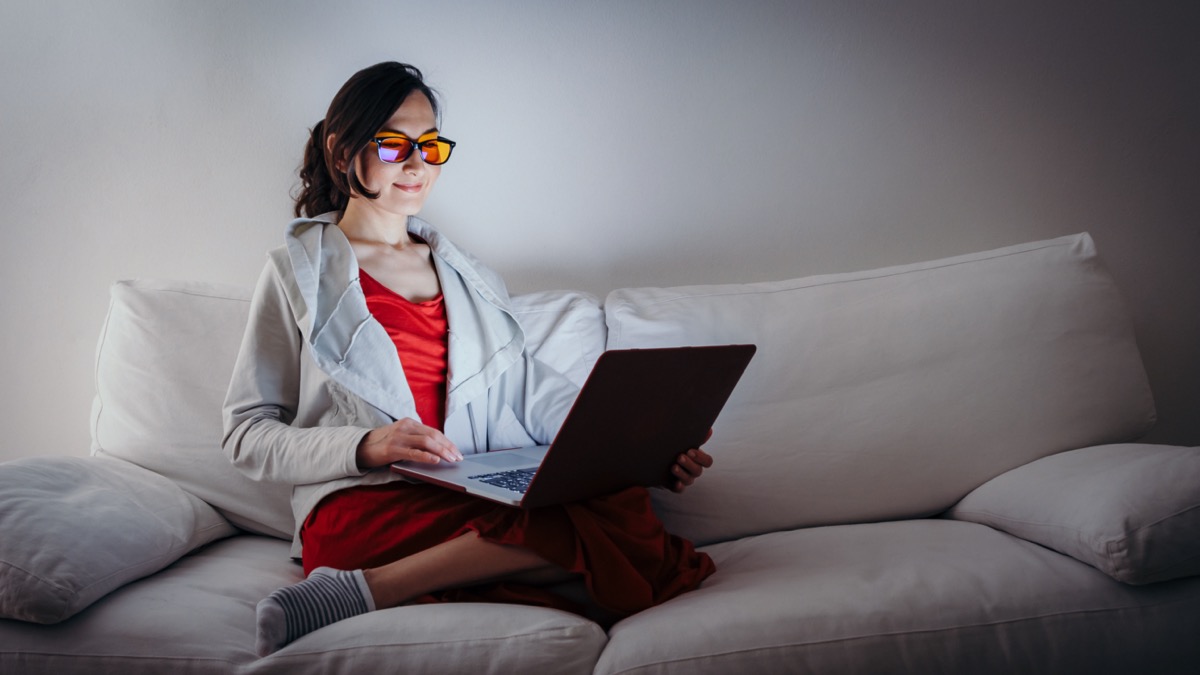 Invest—ahead of time—in your fitness. "We are more likely to show up to a workout when we pay for it, so we don't waste our hard-earned money!" points out certified personal trainer and sports nutritionist Holly Roser.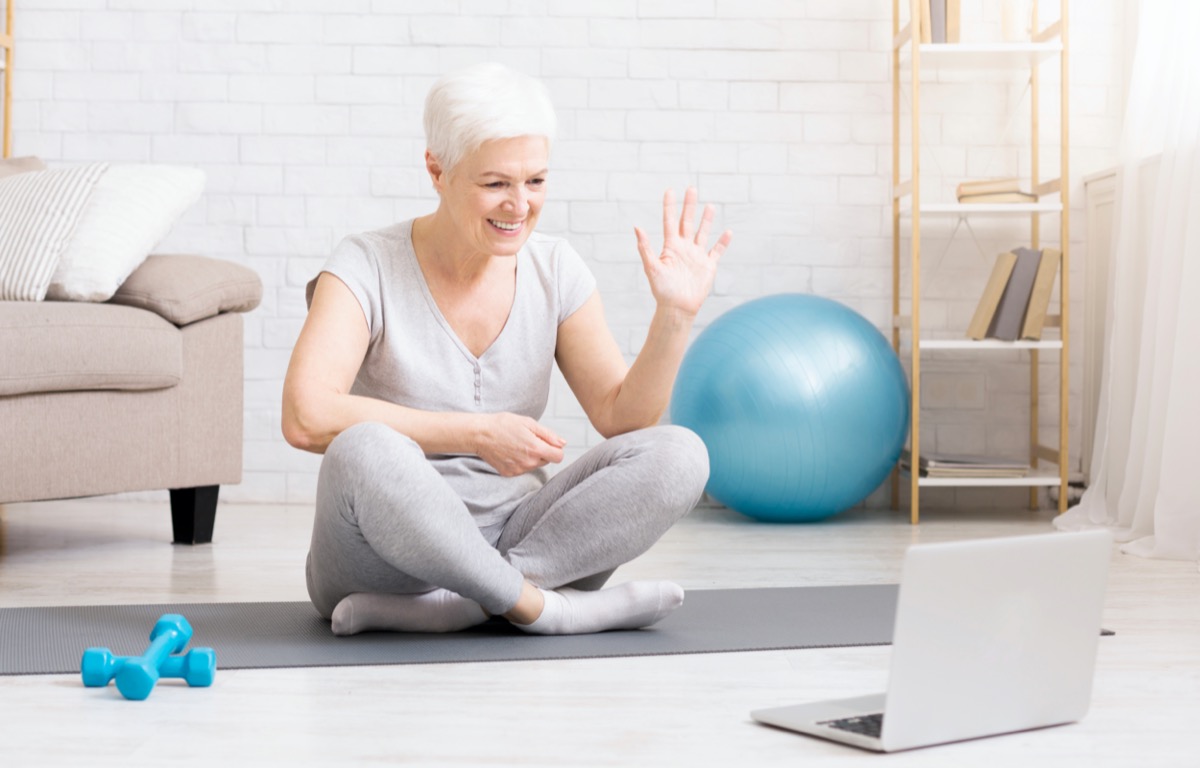 If you're not hitting your goals, seek help from an expert, encourages Roser. "A good trainer will strategize and develop a bulletproof plan for you to get to your goal," she says. "Think of it as your job; put in the work!"
Lay Out Your Gear the Night Before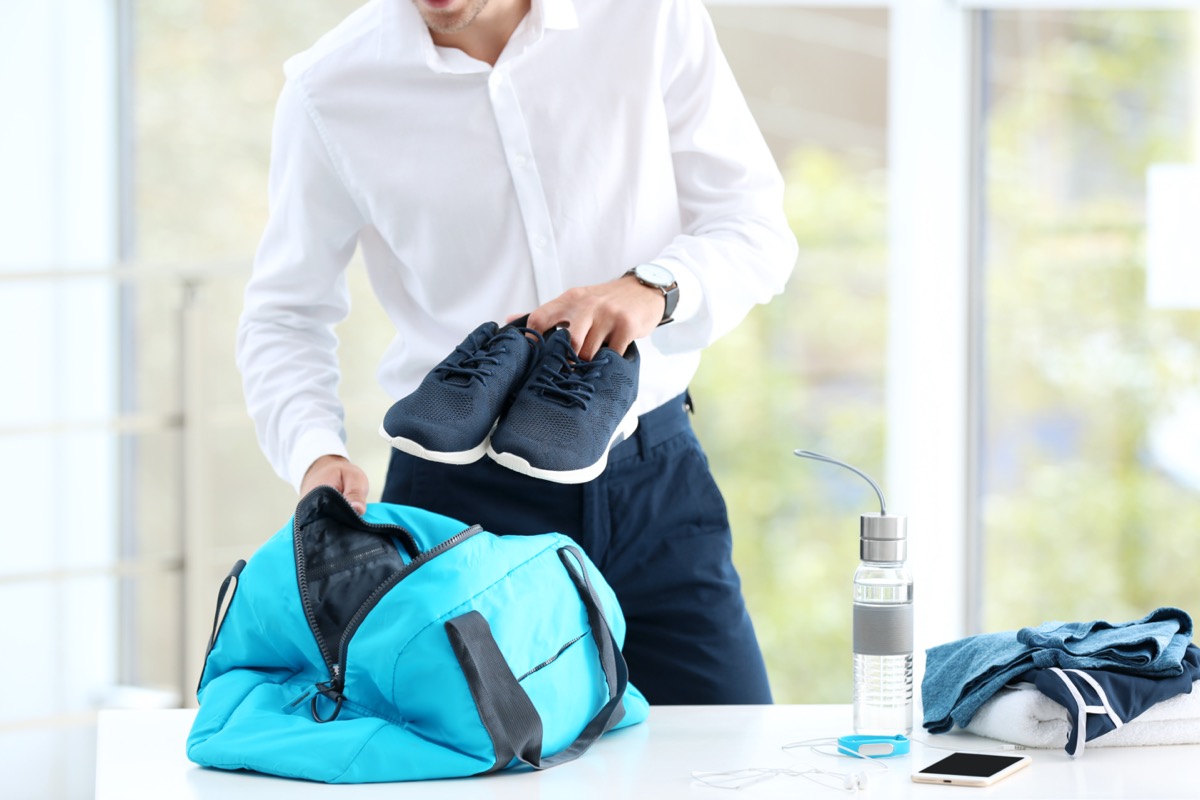 Make it incredibly easy to get your butt out of bed to work out. "Changing your habits seems daunting at first, but once you're in the groove, there are no excuses not to work out," suggests Roser.
Turn Your Workout Into An Activity
Instead of running on the treadmill every day, try a fun sport or activity that replaces the boring fitness equipment at the gym. "Go on an outdoor run, sign up for a race, ski, or ice skate," suggests Roser. "If you look forward to doing an activity, it will keep your motivation charging and get you to your fitness goal before you know it."
Motivate Yourself Aurally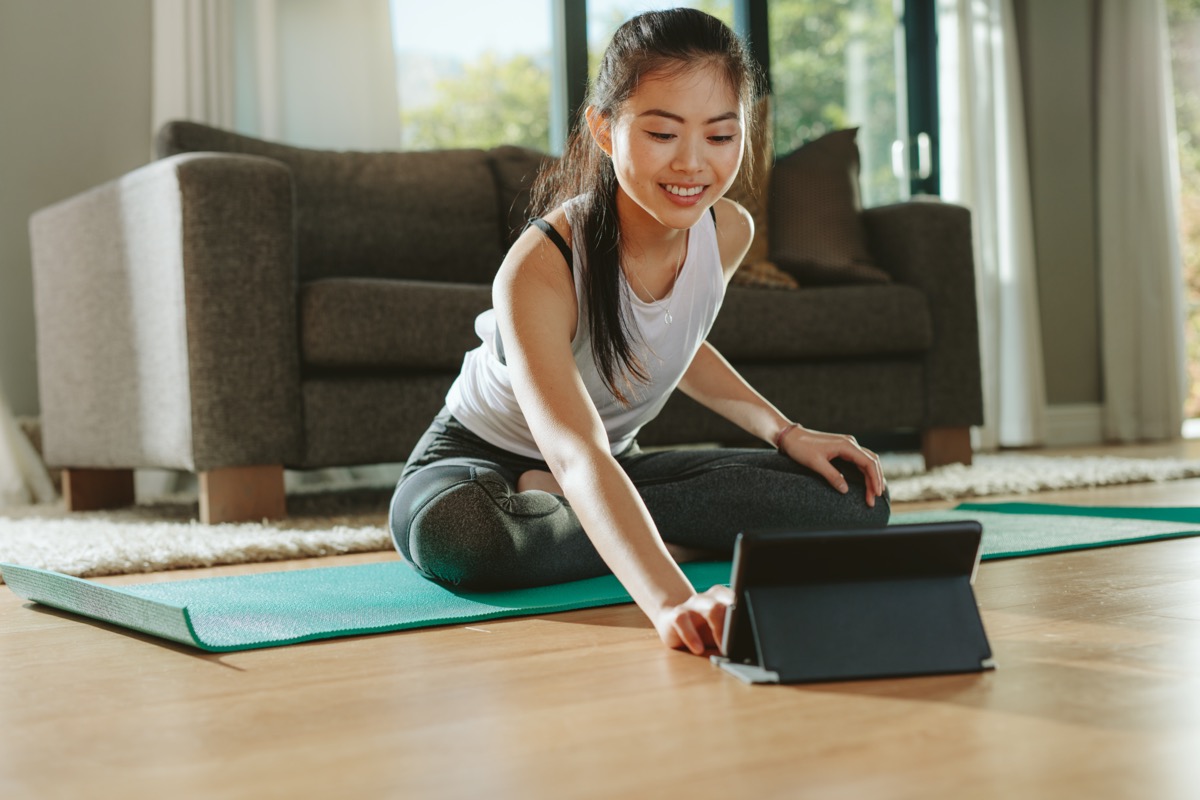 Listen to motivating YouTube videos and podcasts while you exercise to make time fly. "There are so many amazing coaches and motivational speakers to choose from, so find your own type of motivation," says Roser. While some people like aggressive speakers, others prefer an intellectual approach — and there is something for everyone available. "Whatever it takes, find the person who most speaks to you and let them inspire you to take it up a notch during your next workout!" 
Don't forget to have a vision in your head of what your fitness goals are. "When we fixate on what we want and develop a vision and a plan to get there, it's more likely to happen," says Roser. "We use this frequently in coaching athletes, visualize yourself winning, losing weight, and having the body you've always wanted."
Change the Time Of Your Workout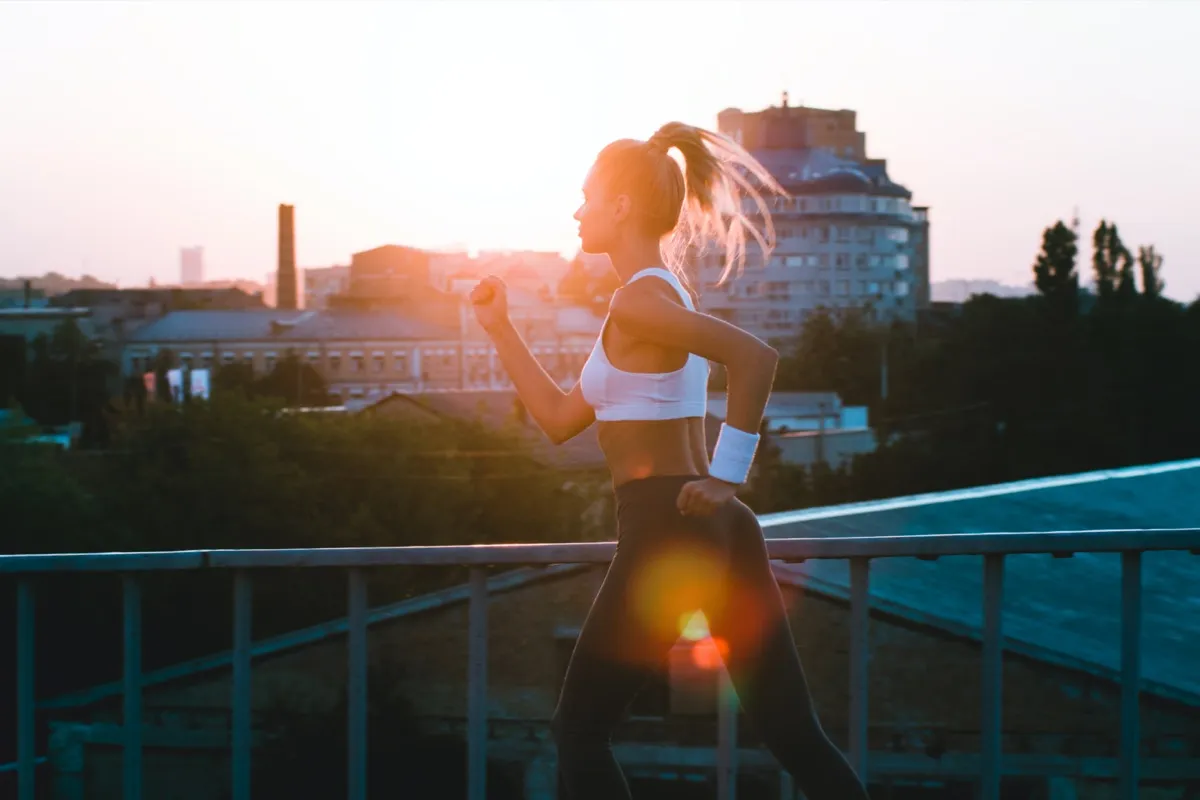 You don't have to work out the same time every day, points out Tony Carvajal, Certified L-2 CrossFit Trainer with RSP Nutrition. In fact, the time of your workout could be affecting your energy and motivation. "If you usually go to the gym after work and find yourself to mentally exhausted from your day, try getting up an hour earlier and go for a light run or even a walk," he suggests. "This alone can trigger the central nervous system in a new way. Additionally, any change in a routine that isn't working for you can lead to a new pattern and get you on the right track!"
Find A Virtual Workout Buddy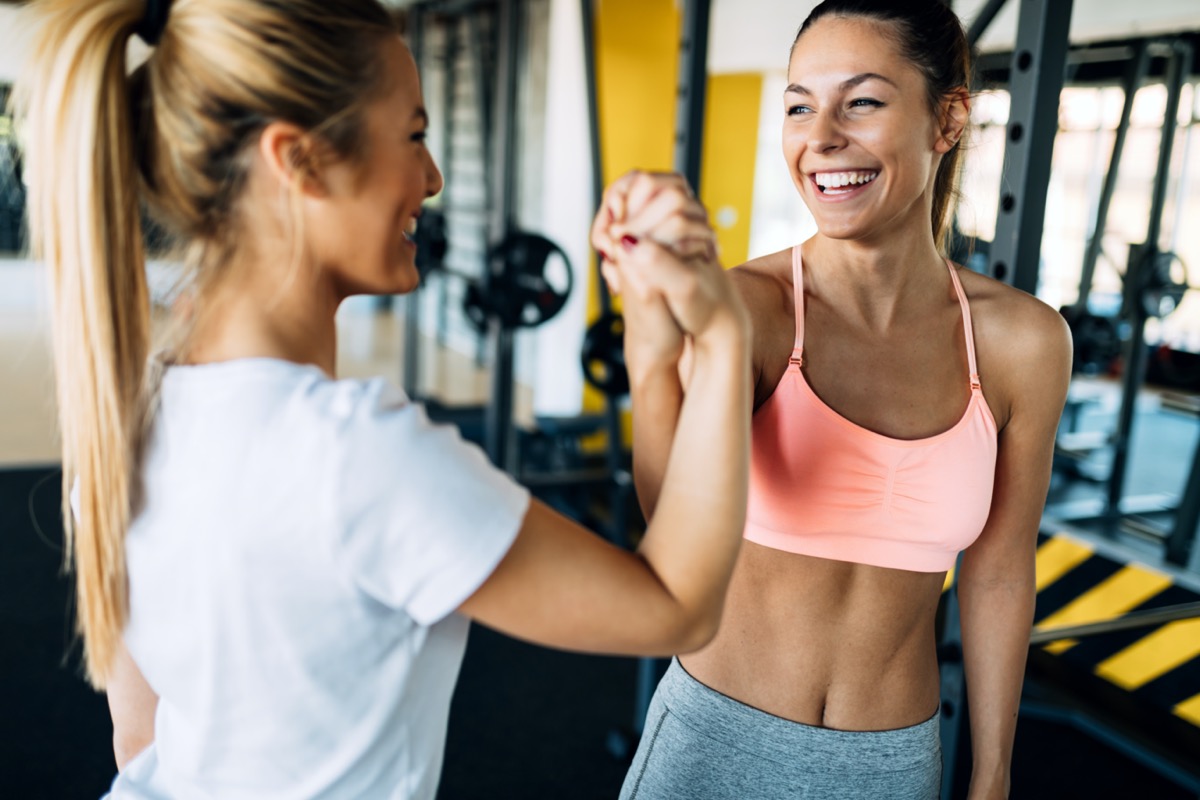 Are you having trouble motivating yourself? Find someone to help motivate you. "Asking a friend will help with accountability," says Carvajal. "When you know someone else is expecting you to work out, you will most likely get the will to. It's always nice to get a healthy text reminder that you guys have leg day today!" And, you are also helping someone else do the same.
Make A New Workout Playlist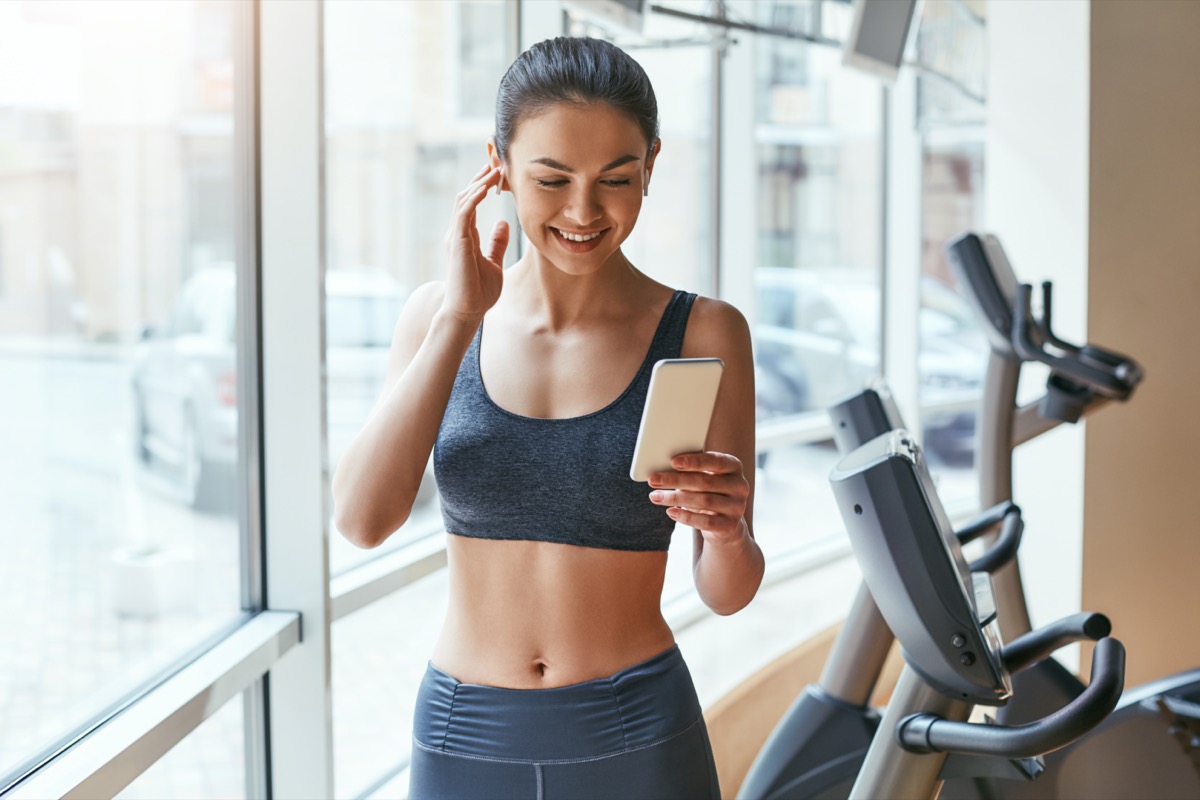 Science has confirmed that what you listen to can positively or negatively impact your workout. If you are getting a little bored of the same Beyonce and Bieber tunes you were listening to last year, consider freshening up your playlist or looking for some heart-pumping pre-selected playlists available online. 
Invest In New Workout Clothes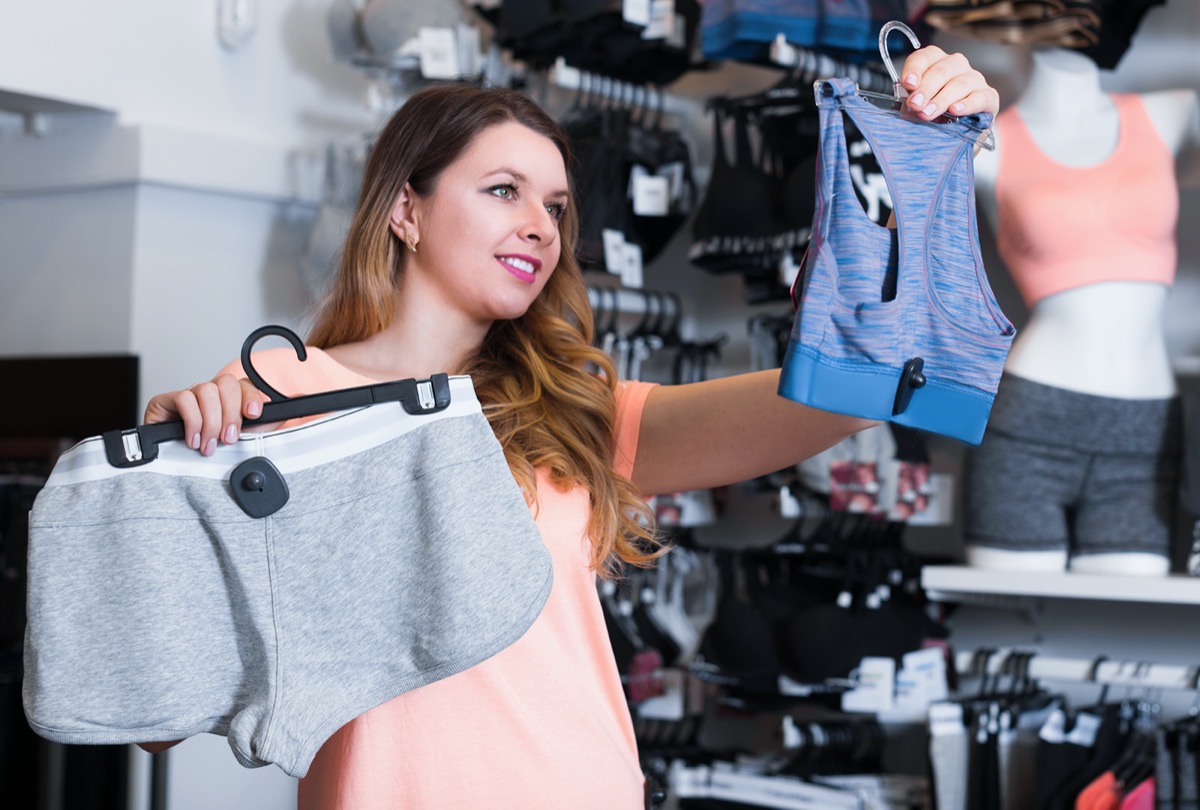 Workout clothes shouldn't be an afterthought. According to one study, people who like their exercise gear are more likely to work out. So, if your clothes are getting a bit ratty, you might want to consider revamping your workout wardrobe. 
Appreciate How Far You've Come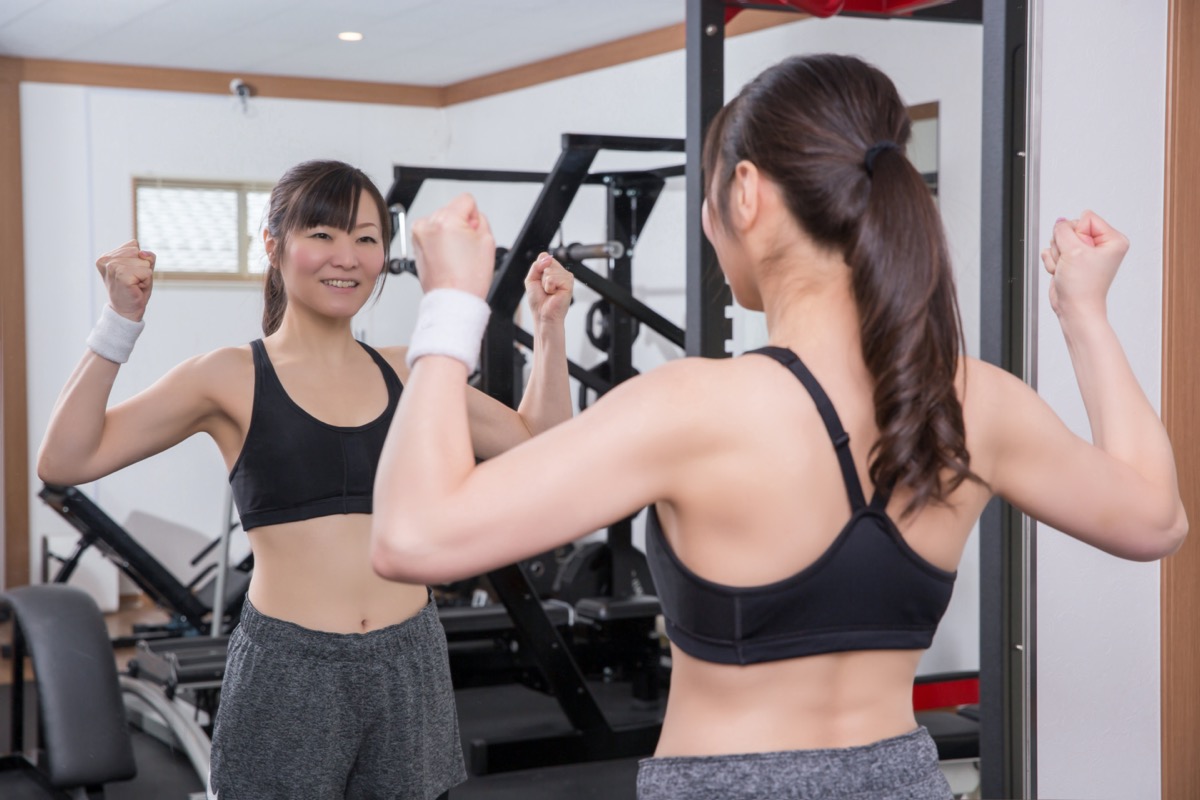 Instead of focusing on how far you are away from your fitness goals, think about your progress. "It happens sometimes—we get caught up in our daily lives and routine and we forget to show ourselves appreciation and respect how much we have progressed along our fitness journey," explains Randy Brangman, exercise therapist and fitness expert for RAVE Reviews. So instead of obsessing over the 20 pounds you need to lose, try and think about the 30 pounds you've already lost. "If you don't do that, the moment you hit a roadblock will become frustrating, and you will have forgotten all the good work you've done so far," says Brangman. 
Make Magic Out Of Monotony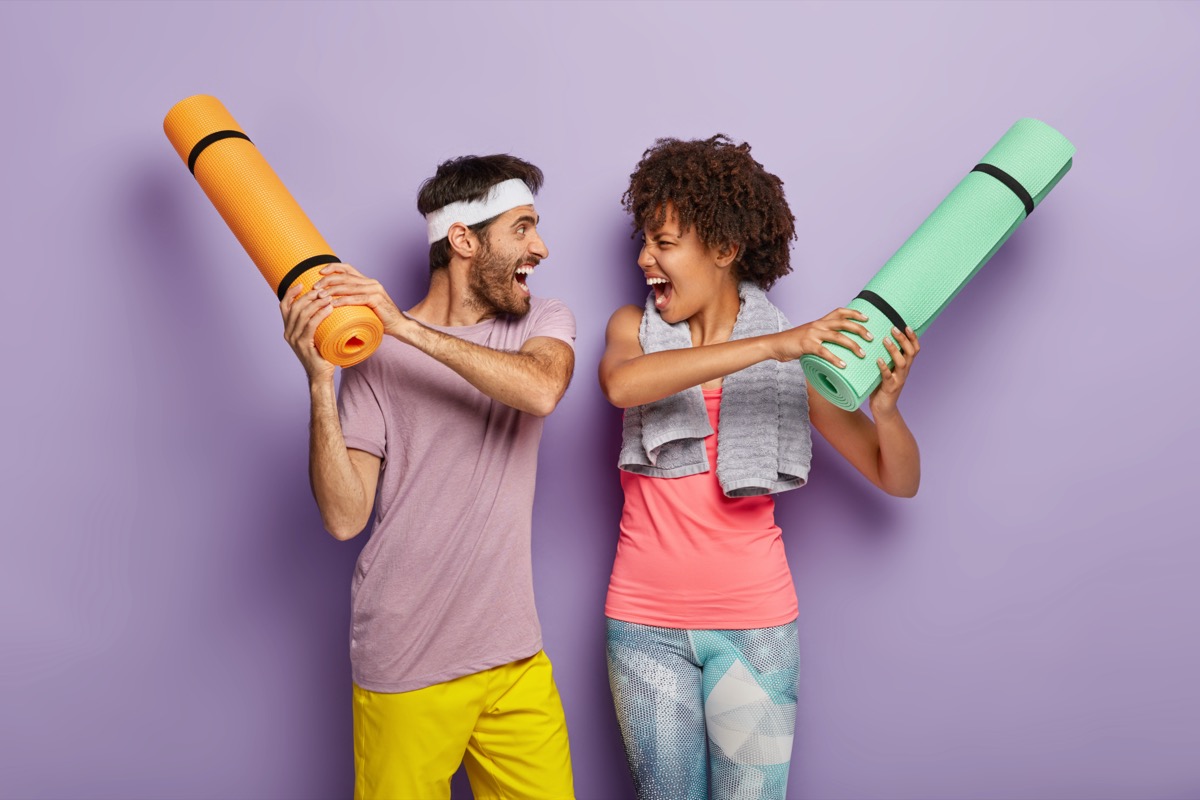 You don't have to renovate your workout regimen to liven it up. Wellness expert and founder of NYC-based fitness studio Box + Flow Olivia Young suggests simply adding a little fun to your everyday health habits. "Wear a fun outfit to your weekly workout class, listen to different music, bring a friend with you. Find fun in the routine," she encourages. Making little tweaks to your routine can make a big difference when it comes to motivation. 
Using a fitness monitor can help motivate you and keep you focused on the big picture. Setting realistic goals for yourself and reaching them daily can often be the self-validation you need to do it again the next day! 
Invest In At-Home Equipment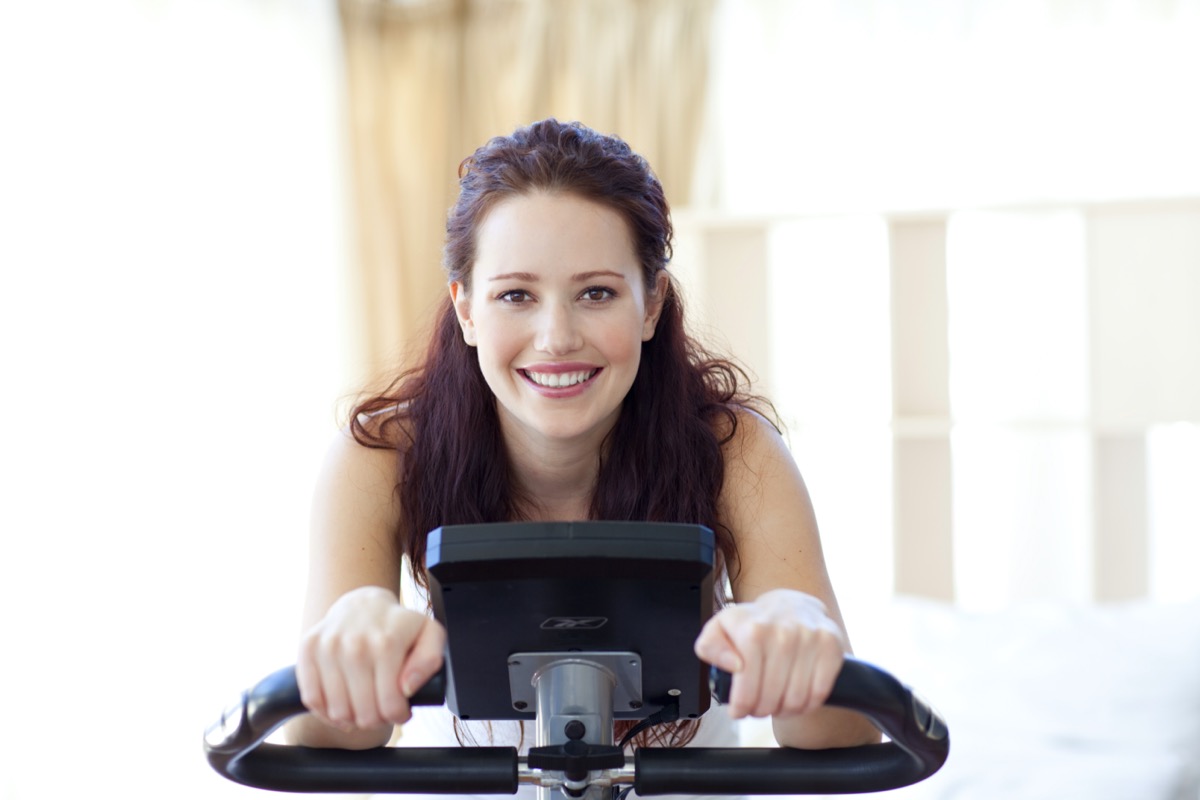 The biggest excuse that most of us make when it comes to exercise is that we don't have the time. However, if you have at least one thing you can do in the comfort of your home, it is going to make you a lot more accountable. If you can't afford to buy a new indoor spin bike or rowing machine, just find a good set of free weights, resistance bands, or even an excellent yoga matt, so you can slip in a few exercises at home when you are short of time.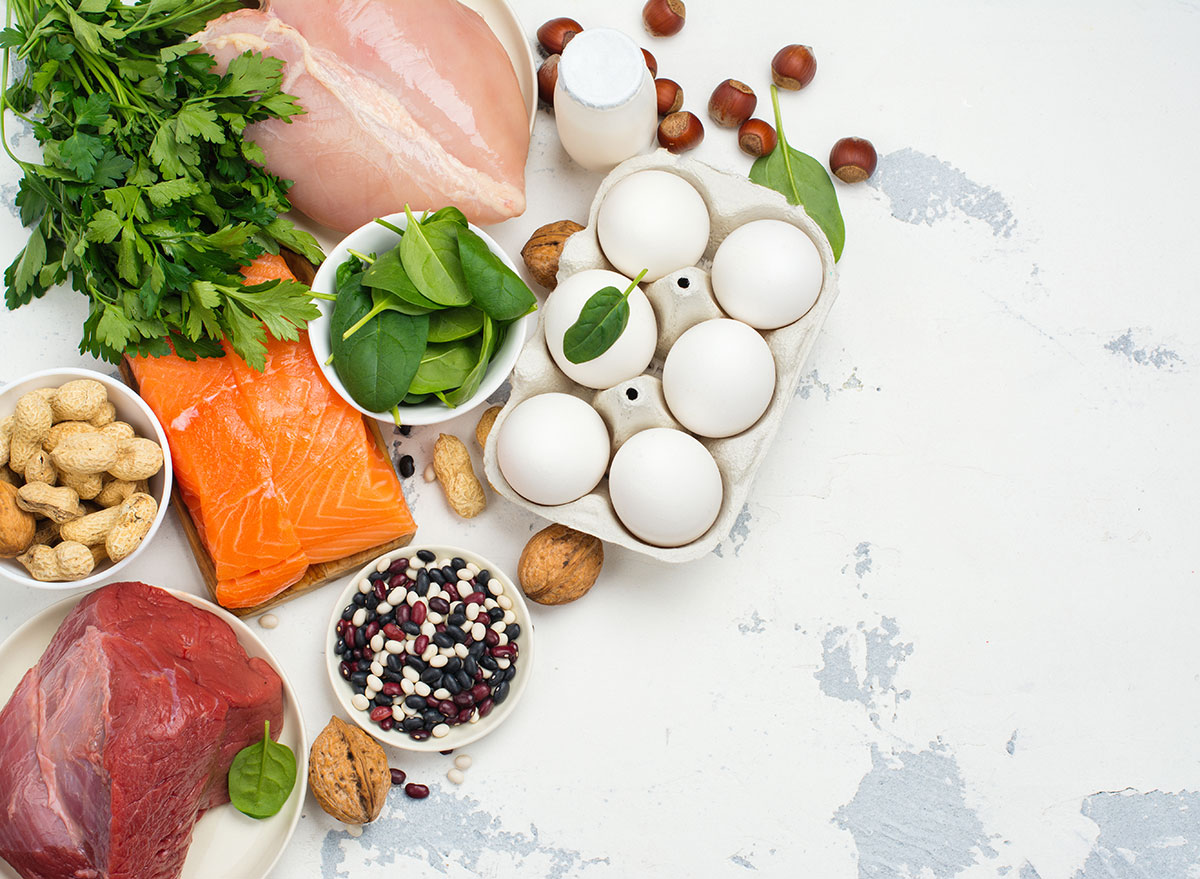 Abs, as they say, are made in the kitchen. To feel better, and slimmer, focus on a diet full of lean proteins, healthy fats and belly-filling fiber. You'll then be more motivated to tone up with a workout. As for yourself: To get through this pandemic at your healthiest, don't miss these 35 Places You're Most Likely to Catch COVID.
Leah Groth
Leah Groth has decades of experience covering all things health, wellness and fitness related.
Read more about Leah