What Are Zoats and Should You Be Eating Them?
If you love oatmeal, you'll want to give this veggie-packed twist on the classic dish a try.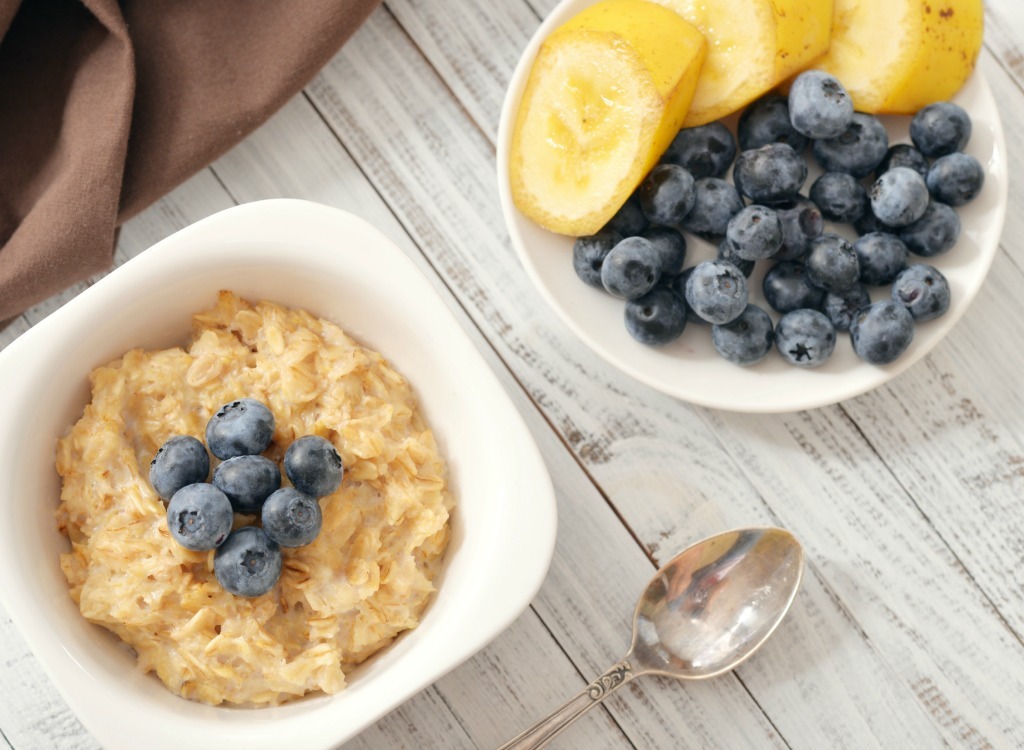 Have you heard about zoats yet? The funny sounding name actually describes a very straightforward (but delicious) dish made from shredded zucchini, oatmeal, milk, spices and nutrient-packed add-ins. While the zucchini may give your cereal a bit of a green tint, don't let that put you off—eating zucchini oats, or zoat-meal, is an easy way to add veggies to your breakfast bowl—somewhere it's rarely found. Plus, the green squash is low-cal, loaded with vitamins and packs more blood pressure-lowering potassium than a banana.
Zucchini's power player status in the produce aisle make it a natural addition to a bowl of heart-healthy oatmeal. Studies have found that oatmeal can help ward off hunger—which in turn can help you slim down—and zucchini's water and fiber content adds fuel to the fat-burning fire. So yes, you should be eating this wonderful dish! It's nutritious, delicious and it may help you reach your weight loss goals without going hungry or dying of breakfast boredom.
Eat This, Not That!
Inspired by The New York Times best-selling book series, Eat This, Not That! is a brand that's comprised of an award-winning team of journalists and board-certified experts, doctors, nutritionists, chefs, personal trainers, and dietitians who work together to bring you accurate, timely, informative, and actionable content on food, nutrition, dieting, weight loss, health, wellness, and more.
Read more about Eat This