11 Things to Know Before Getting Another Booster
Infectious disease expert explains what to know before getting another booster.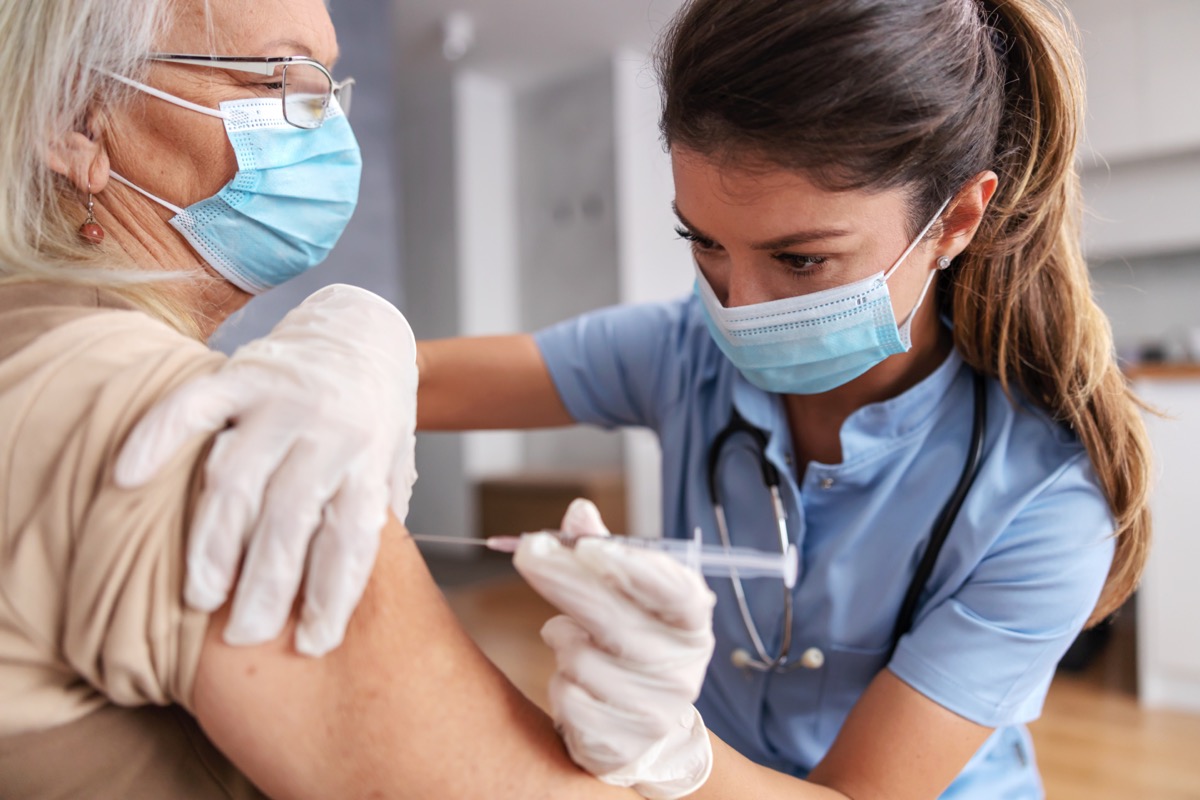 It looks like it's that time again to roll up our sleeves and take another jab to prevent a severe case of COVID-19. Many Americans are now eligible for a second booster, but should you get it? The FDA announced recently that individuals over the age of 50 and those over the age of 12 who are immunocompromised are now eligible for another booster and Dr. Robert L. Quigley, M.D., D.Phil., Senior Vice President and Global Medical Director of International SOS explains to Eat This, Not That! Health everything to know before getting another booster. Read on—and to ensure your health and the health of others, don't miss these Sure Signs You've Already Had COVID.
Why Getting a Second Booster is Important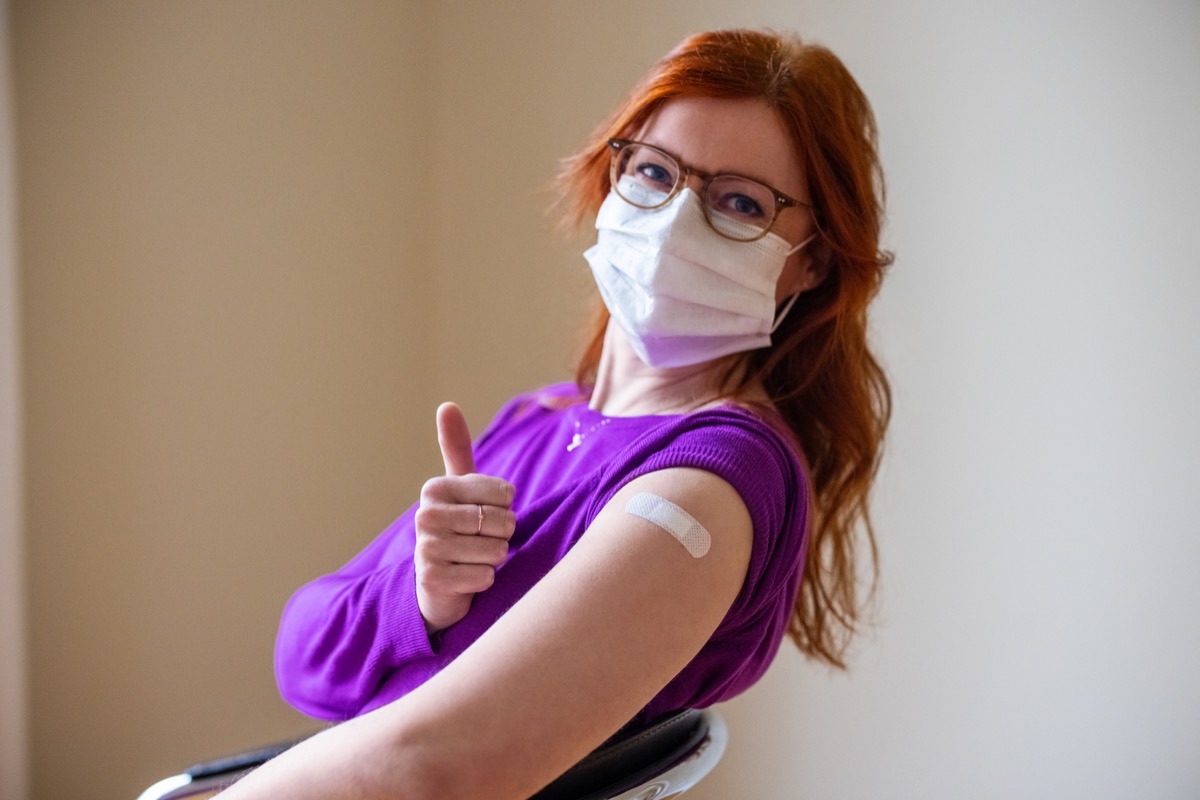 Dr. Quigley says, "Getting a second booster, as recently approved by the CDC, is particularly important for people over the age of 50 or immunocompromised individuals, especially with the highly transmissible BA.2 subvariant of Omicron continuing to spread. This is because the 2nd booster, like the first, can improve your immunity and thus lower the risk of hospitalization or death from COVID-19." 
People Still Get COVID After the Vaccine and First Booster, so Why Would Someone Want the Second Booster?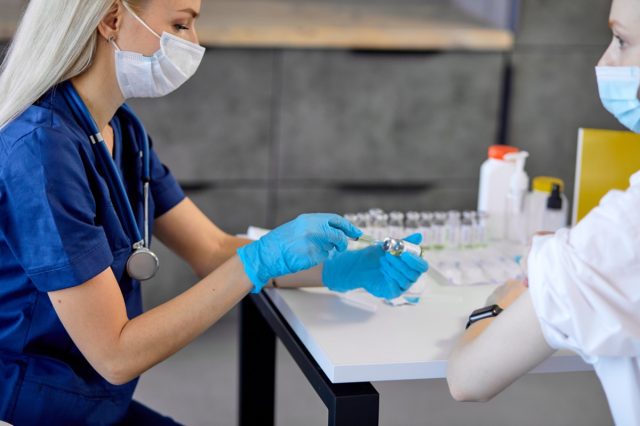 Dr. Quigley emphasizes, "It's important to note that vaccines do not fully prevent one from catching COVID, however, for those who are at higher risk, it may be the difference between life and death. Older folks, or those who are moderately or severely immunocompromised, are more likely to become severely ill from COVID-19, which can result in hospitalization or death. According to a recent study by the CDC, booster effectiveness or immunity can wane after about four months, so it wouldn't come as a surprise if the CDC recommends a fourth dose (2nd booster) for everyone in the near future."
Who is Considered Immunocompromised?
Dr. Quigley explains, "Immunocompromised is considered any of the following: older age, cancer patients or those with auto-immune diseases receiving chemotherapy, chronic infections such as tuberculosis or HIV/AIDS, diabetes, smoker, or pregnancy. It's important for this group to get a second booster, as the vaccine significantly decreases the risk of hospitalization or death."
How Effective is the Booster Against BA.2 and Other Variants?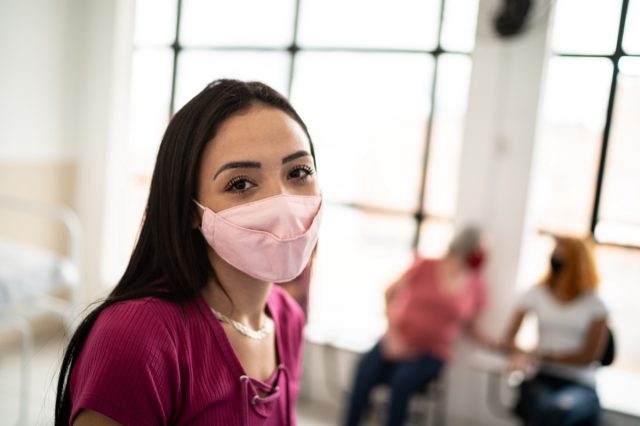 "According to a recent study in Israel, senior citizens who received a second booster had a 78% lower death rate from COVID-19 infection, as opposed to those who only received the first booster. Since the Omicron variant, including BA.1 and BA.2 strains, are highly transmissible, it's a good idea to get a second booster if you're over the age of 50 or if you're immunocompromised," says Dr. Quigley.
What Factors Should People Consider Beforehand?
Dr. Quigley reveals, "If you're someone with any of the following, you should highly consider getting the second booster: cancer (undergoing treatment), chronic kidney disease, chronic liver disease, chronic lung diseases, cystic fibrosis, dementia or other neurological conditions, diabetes (type 1 or 2), heart conditions, HIV/AIDs, or a weakened immune system (due to any underlying condition). People should consider their age and medical condition(s) before getting the second booster. Anyone who is eligible for the second booster should confirm with their medical doctor prior to receiving the booster."
What's the Downside to Getting Another Shot?
"When getting a second booster, you may suffer from side effects such as fever and body aches, but it'll most likely be at the same level as prior doses," Dr. Quigley states. "However, those are temporary symptoms and should not be considered as a negative. Getting vaccinated is the best way to protect yourself and others from further spreading COVID and is our best shot at "getting back to normal" around the world."
Should Someone Wait Until a Big Event to Get the Booster?
Dr. Quigley says, "It does not make sense to wait until a big event to get the second booster if you fall under being 50 and over or if you're immunocompromised. You're at higher risk for catching COVID when traveling or attending large events like a wedding. It's smarter to be proactive in preventing infection with a second booster, rather than being hospitalized wishing you got it. Furthermore, the enhanced immunity provided by the 2nd booster does not take place immediately but may take several weeks."6254a4d1642c605c54bf1cab17d50f1e
Cases are Down in the U.S., so is there a Real Urgency for the Second Booster?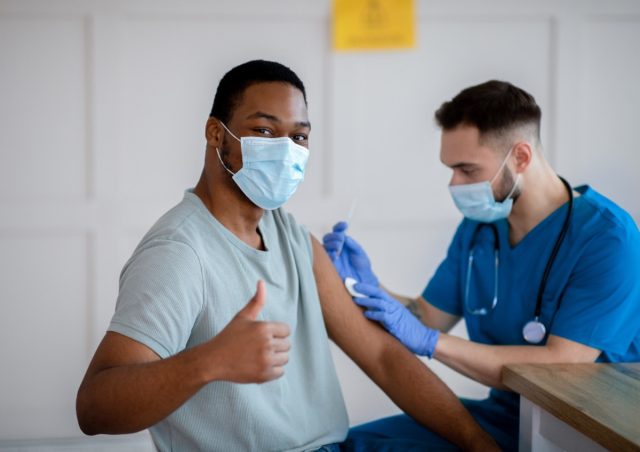 Dr. Quigley reminds us, "Yes, if you're over the age of 50 and/or fall under the category of being immunocompromised then you should get the second booster. "
Should People Mix and Match Their Original Vaccine and Get a Different Kind of Booster?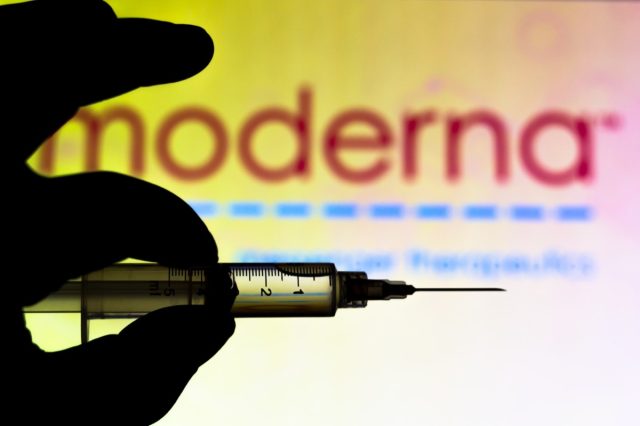 "According to the CDC, it is safe to mix and match your original vaccine and get a different kind of booster," says Dr. Quigley. "In fact, this is exactly what transpired in other countries (like Canada) where there was not the availability of vaccines seen here in the USA, so many people had different types of vaccines often waiting longer between doses than originally recommended by the authorities. Interestingly, this did not seem problematic and may have actually been beneficial."
Booster Shot Recommendations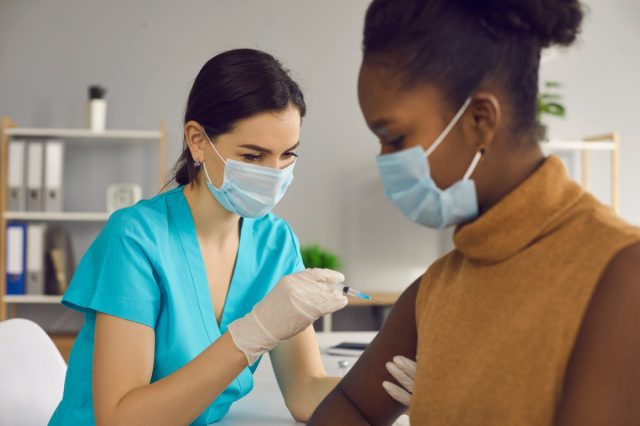 Dr. Quigley explains, "According to the CDC, it is recommended you wait at least four months after your first booster shot to get your second booster, if you're eligible."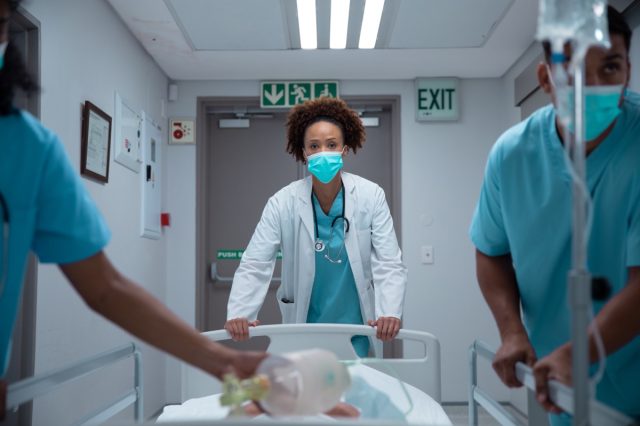 "As long as there are (human) hosts in which the COVID-19 virus can replicate (i.e. unvaccinated), there remains the constant risk of further mutations and the creation of new strains. Any new strain could potentially impact the efficacy of the existing vaccines," Dr. Quigley says. "Therefore, it is vitally important that everyone gets vaccinated and boosted in a global effort to reach herd immunity and eradicate this disease."
How to Stay Safe Out There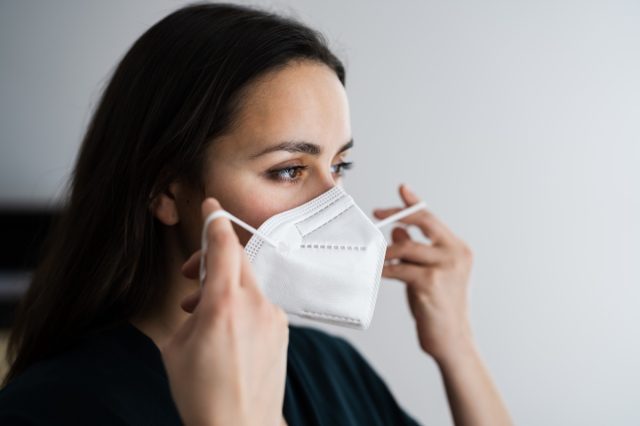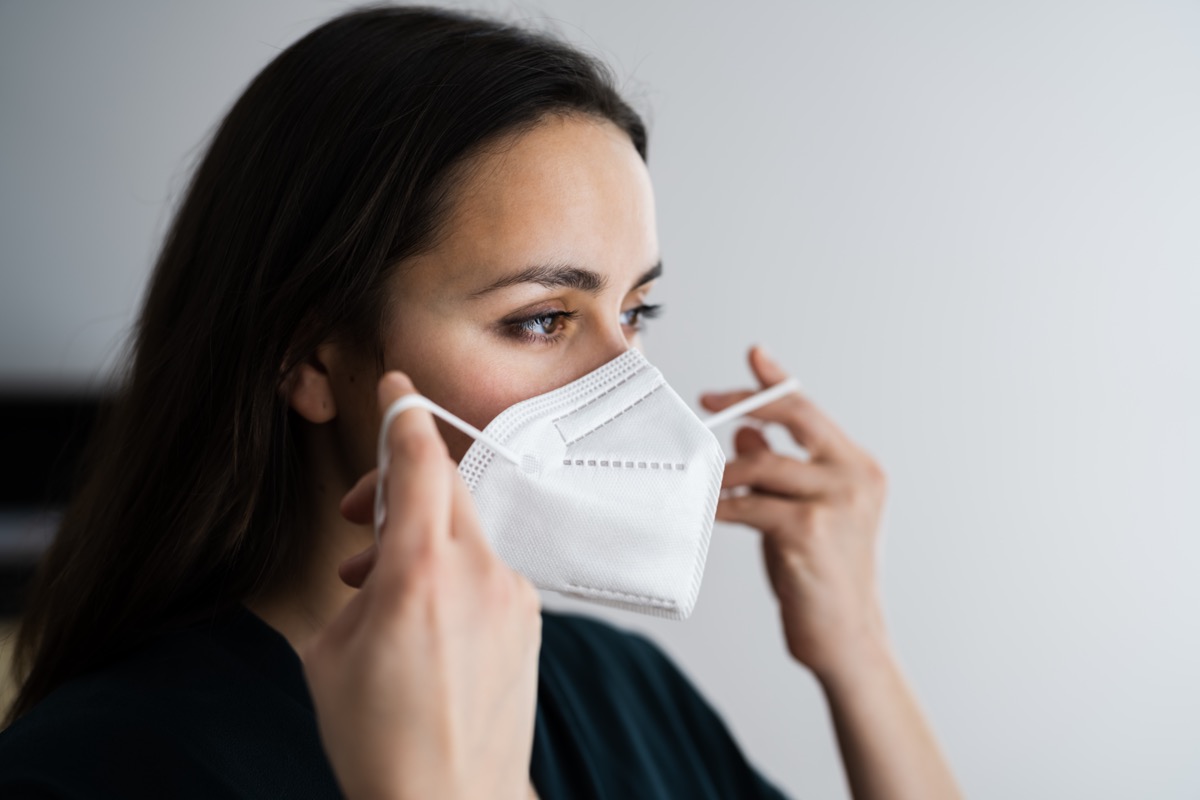 Follow the public health fundamentals and help end this pandemic, no matter where you live—get vaccinated or boosted ASAP; if you live in an area with low vaccination rates, wear an N95 face mask, don't travel, social distance, avoid large crowds, don't go indoors with people you're not sheltering with (especially in bars), practice good hand hygiene, and to protect your life and the lives of others, don't visit any of these 35 Places You're Most Likely to Catch COVID.
Heather Newgen
Heather Newgen has two decades of experience reporting and writing about health, fitness, entertainment and travel. Heather currently freelances for several publications.
Read more about Heather