Here's Exactly When Every Fast Food Restaurant Plans to Reopen
The U.S. government required restaurant dining rooms to shutter to prevent the spread of COVID-19. Here's when restaurant chains will start reopening.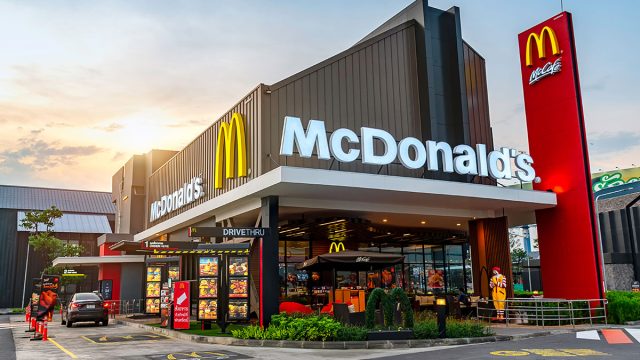 Federal government guidelines urged Americans to avoid dining in restaurants and bars on March 16th. Since then, many states have followed suit by implementing their own guidelines and state-mandated closures of restaurant dining rooms.
After weeks of stay-at-home orders, all 50 states have announced plans to reopen restaurants in some capacity, although the timelines all differ based on meeting specific criteria. Georgia and Tennessee led the charge, announcing that restaurants in their states could begin serving customers in dining rooms as early as Monday, April 27.
While it may seem like we'll be getting back to normal relatively soon, your favorite restaurant chains won't look the same post-lockdown orders. Most notably, restaurants will likely have to decrease dining capacity to maintain social distancing guidelines and you're going to see your waiters in masks.
While every state has come up with its own guidelines for when and how restaurants can reopen, many restaurant chains have decided to open on their own timeline. Delaying their opening dates has allowed each chain to put safety measures in place that will protect their customers and employees.
To that end, here is a list of where every fast food and fast-casual restaurant stands on reopening their dine-in services. At this point in time, all restaurants are open for carry-out services. We will be updating this list as restaurants announce their plans. This list is current as of May 28, 2020.
Fast-food chains' reopening status for dine-in service:
READ MORE: Click here for all of our latest coronavirus coverage.
Restaurant chains' reopening status for dine-in service:
Again, we will keep this last updated as announcements are made. Until then, stay informed on the latest coronavirus food news by signing up to get our newsletter delivered straight to your inbox.
Olivia Tarantino is a senior editor of
Eat This, Not That!
, specializing in nutrition, health, and food product coverage.
Read more