Whole Foods Delivery Times Are In Such High Demand, People Are Trying to Steal Them
Automated bots are allowing technologically advanced shoppers to cut the line.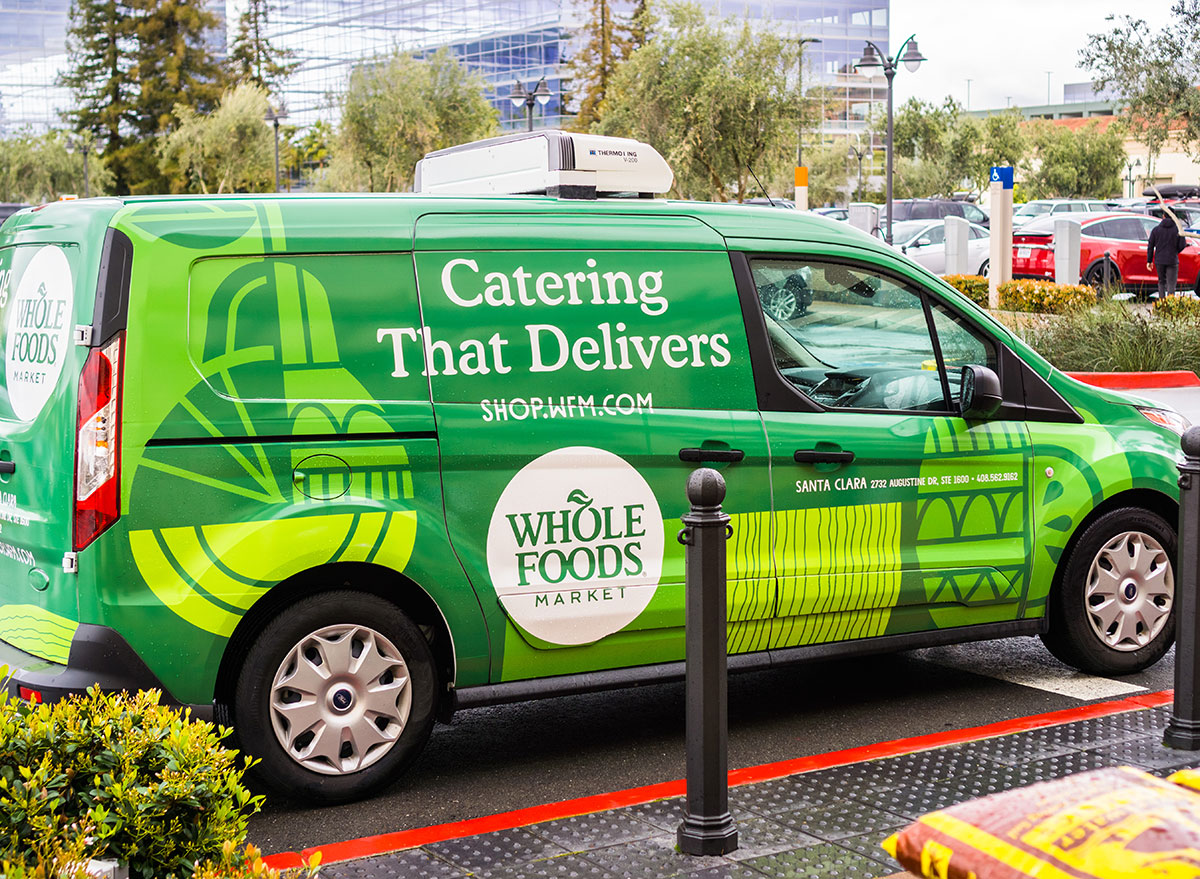 They are called "checkout bots" and they are spearheading even more complications amid the strange times in which we find ourselves in.
What are they? Checkout bots are automated computer programs designed to give users an unfair advantage in grabbing the increasingly rare and suddenly precious Whole Foods delivery time slots. If you are confused by all of this, know that we all are, but allow us to explain.
Since being acquired by Amazon over two years ago, the number of Whole Foods home deliveries (also known as Amazon Fresh), have dramatically increased. Getting Whole Foods quality groceries via Amazon's reliable app and platform? It used to be so easy. But now, given the coronavirus outbreak, the demand for these in-home deliveries has spiked to astronomical levels.6254a4d1642c605c54bf1cab17d50f1e
As a result, the demand for home delivery time slots has far outweighed the supply. Some enterprising, and perhaps amoral, computer programmers have created programs known as "checkout bots" that automate the signup process as quickly as physically possible. Instead of having to click "reload" and hope for a delivery spot, the bot does that action for you.
It also comes in a very easy-to-download extension to Google's Chrome web browser called, "First in Line."
STAY INFORMED: Sign up for our newsletter to get the latest coronavirus foods news delivered straight to your inbox.
Chrome extensions are like mini-applications that are designed immediately to improve the efficacy of your browser. In this instance, the purpose of this extension is described as "Refreshes your Amazon Fresh® or Whole Foods Market® checkout page and alerts you when a delivery window opens up."
While downloading and using an extension isn't the most technically challenging activity, there are many members of older generations that would struggle to figure this out. And these groups of people are the individuals who are best served by delivery services, enabling them to stay as far away from the coronavirus as possible. Vice's technology site Motherboard was first to report on these checkout bots and received the following statement from Amazon:
"Grocery delivery is a vital service as communities face the challenges of COVID-19. Our primary focus is increasing delivery availability every day so that we can serve more people. To do this, we've rapidly expanded grocery pickup, increased hiring, transitioned select stores to exclusively fulfill delivery orders and more. And, in the coming weeks we will release a queueing feature giving customers a virtual place in line to secure time to shop and schedule delivery, allowing for a more equitable distribution of delivery windows."
An extension designed to shortcut a system that clearly has public health benefits for the elderly? Probably not going to be around for much longer. However, the technology that allows for cutting the online delivery line? That doesn't just disappear overnight. Let's hope that those who most rely on grocery deliveries to stay healthy during this climate can remain a priority.
READ MORE: 9 Worst Grocery Store Chains to Shop at During the Pandemic