Amazing Workout Products from Costco to Help You Shed Pounds
Our four favorite fitness offerings from everyone's favorite wholesaler.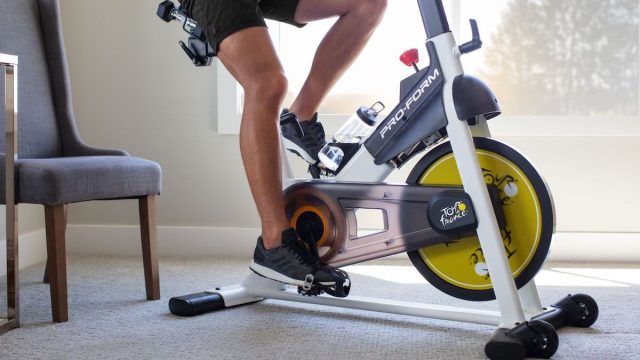 Eat This, Not That! is reader-supported and every product we feature is independently vetted by our editors. When you buy through links on our site, we may earn a commission.
Anyone who shops at Costco knows that the wholesaler carries tons of products that extend far beyond industrial-size packets of food and pallets of home-cleaning supplies. They sell a popular line of three-piece golf balls, a beloved line of hearing aids, and even travel agency-style travel packages. They also sell some top-of-the-line fitness equipment that you can use to transform your home gym into an exercise oasis. Don't believe us? Read on, because here are four great workout items you can buy at Costco right now that get the Eat This, Not That! seal of approval. And if you're more of the Sam's Club type, make sure you're aware of Sam Club's Peloton-Style Exercise Bike That Costs Half the Price.
First Degree Fitness Viking 2 Fluid Rower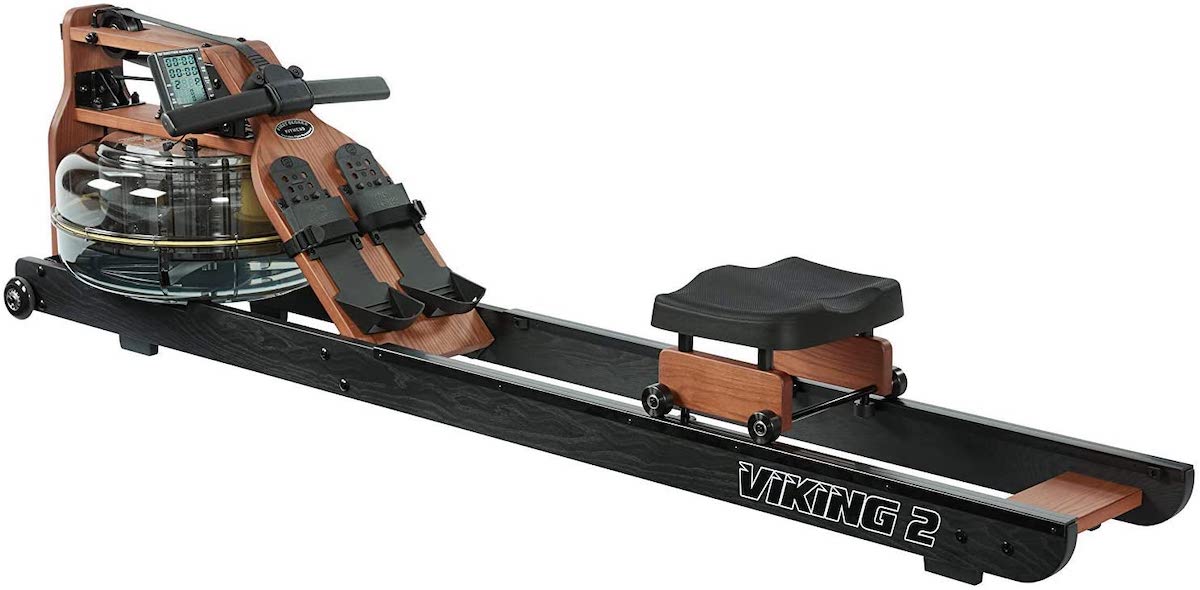 We've come a long way from your father's rusted old erg that may be gathering dust in the garage. Today's rowing machines not only work upwards of 90 percent of your musculature—from your legs to your back and arms—but they also look pretty amazing, as well. But what makes this fluid rower so great is the word "fluid." With real blades in a container with real water—no, this machine doesn't rely on old-school fans—this machine offers the genuine feel and workout of being on a real boat.
Lifeline Jungle Gym XT & Power Wheel Pack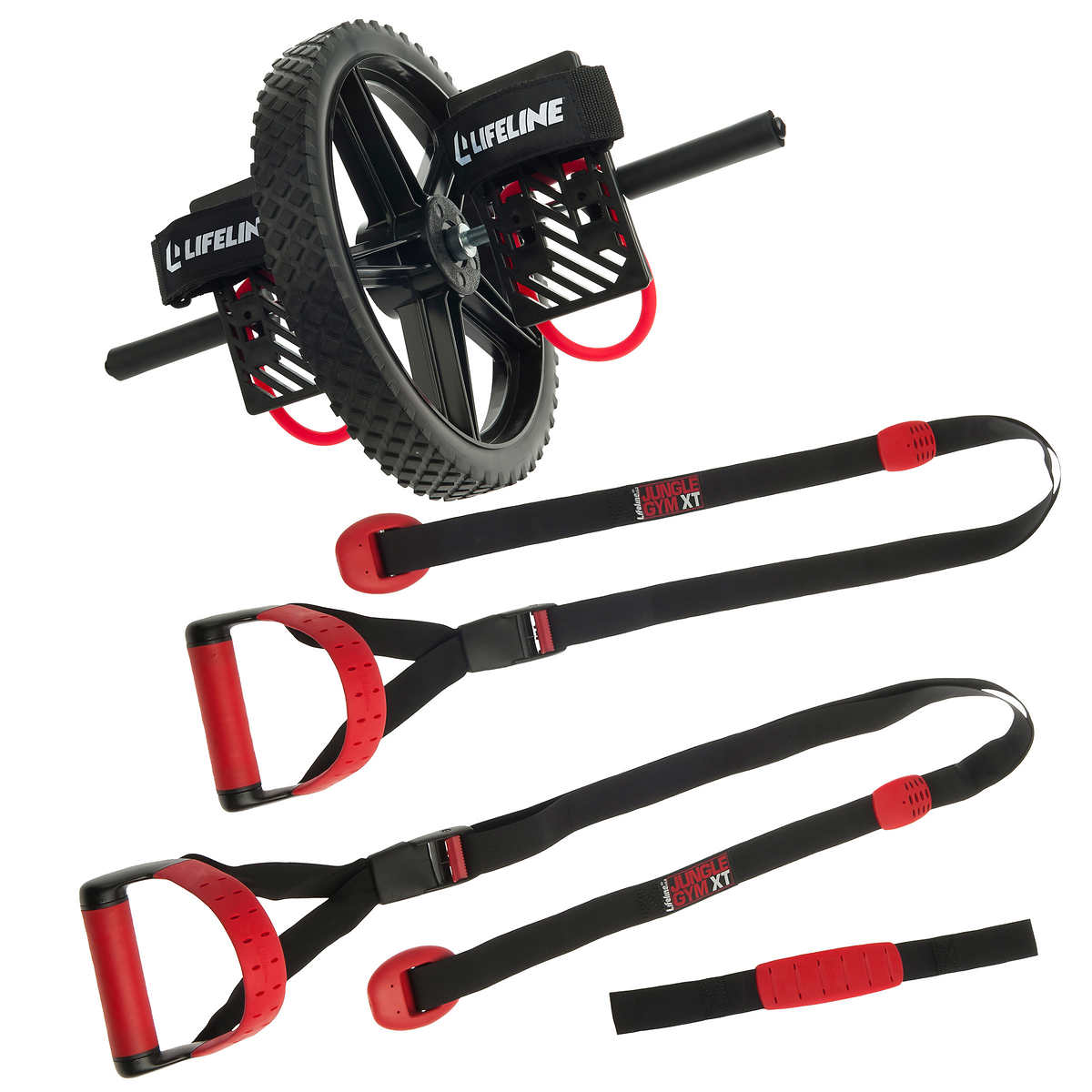 Bodyweight exercises are great. You know what makes them even better? Adding in some basic suspension training tools. Lifeline's Jungle Gym will allow you to perform tons of exercises and give you the freedom control the resistance. Also, one of the beauties of suspension training is that it really attacks you core. And for some other ways to attack your core, don't miss These Amazing Workouts for Flatter Abs to Try Now, Says Top Trainer.
ProForm Tour De France CTC Indoor Cycle
If a top-of-the-line Peloton bike is out of your price range, consider this much more affordable alternative from Costco. It's got adjustable everything—including 22 different resistance levels for really ramping up the difficulty of your rides—along with a 10-inch display monitor where you can key up virtual spin classes and rides at the far edge of the world.
Inspire Fitness 210lb PVC Hex Dumbbell Set with Rack
Dumbbells are a home-gym essential. Thanks the hexagonal shape of the dumbbells in this indestructible set, you'll know that they won't roll around, and you can utilize them for basic exercises such as pushups, as well. And if you need a great workout to test your new dumbbells, don't miss This 10-Minute Total-Body Routine That Will Transform Your Body Fast.
William Mayle is a UK-based writer who specializes in science, health, fitness, and other lifestyle topics.
Read more