Your Day in Health: A Frozen Food Recall
Plus: Taco Bell is introducing Nacho Fries!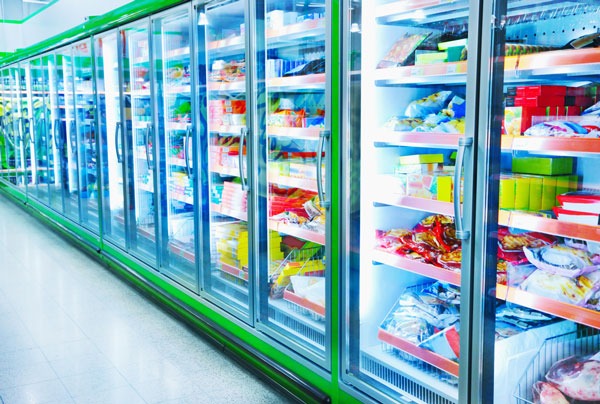 Food Safety News: Frozen Green Beans Recalled for Containing Listeria
Bountiful Harvest, Sysco, Valamont, and other green bean brands have recently been pulled from grocery store shelves for containing traces of Listeria monocytogenes. The vegetable products were distributed to stores as recently as January 12, so scratch the frozen veggies off your list until further notice.
Symptoms of Listeria include can cause short-term symptoms such as high fever, severe headache, stiffness, nausea, abdominal pain, and diarrhea. It can also lead to death in small children and older people with weakened immune systems.
Although following the cooking instructions on the package will significantly reduce the presence of bacteria, we'll still choose to cook fresh green beans for a while. Read the full story from the FDA.6254a4d1642c605c54bf1cab17d50f1e
Newsday: Taco Bell Just Launched New Nacho Fries For $1
As of yesterday, Taco Bell drive-thru orders will now be punctured with, "Would you like fries with that?" The fast-food giant released its all-new Nacho Fries for only $1, and fans of the Mexican chain are dying to get their hands on the seasoned potatoes.
The fries weigh in at 320 calories and have 620 milligrams of sodium and 18 grams of fat. They can be served as a side dusted in Mexican seasoning and accompanied by a container of nacho cheese or "Belle Grande," which translates to covered in the orange cheese, ground beef, pico de gallo, and sour cream. Read the full story from Newsday.
New York Times: New Dieting Study Reveals It's Harder to Lose Weight After Significant Gain
After a period of weight gain (even a small one), your genes and biological systems change, making it harder to reverse the cycle and lose weight again, according to a new study. The study may show new health risks from "yo-yo dieting," especially in those predisposed to diabetes and obesity.
The results of the clinical study show that overall, even after a small amount of weight gain, "imbalances and shifts occur" that could prevent you from losing the weight again, or at last make it extremely difficult, says Michael Snyder, chairman of the department of genetics at Stanford University and the study's senior author.
More updates into the research should be available later this year. Until then, we're hitting our New Year's resolutions harder than ever. Read the full story from the New York Times.