Everything Dr. Fauci Has Said About Coronavirus
The nation's top infectious disease expert tells you how to stay safe.
As one of the nation's top infectious disease experts for more than 30 years, Dr. Anthony Fauci knows more than most about how viruses spread. But the severity of the novel coronavirus has thrown even him for a loop, he freely admits; for the last six months, Fauci and scientists worldwide have been learning along with the rest of us, week by week. Thankfully, there's now enough clear information about how we can protect ourselves against COVID-19. Here is what Fauci personally recommends to keep yourself safe—and the latest on coronavirus developments like a vaccine. Read on, and to ensure your health and the health of others, don't miss these Sure Signs You've Already Had Coronavirus.
Take one thing off your agenda for the immediate future: Going to bars, Fauci says. "Bars: really not good, really not good," he told a Senate committee hearing last month. "We really have got to stop that." In a July 1 NPR interview, Fauci said that "congregating in bars, congregating in crowds, people getting together in a celebratory way without wearing masks" has driven this summer's surge in COVID-19 cases nationwide.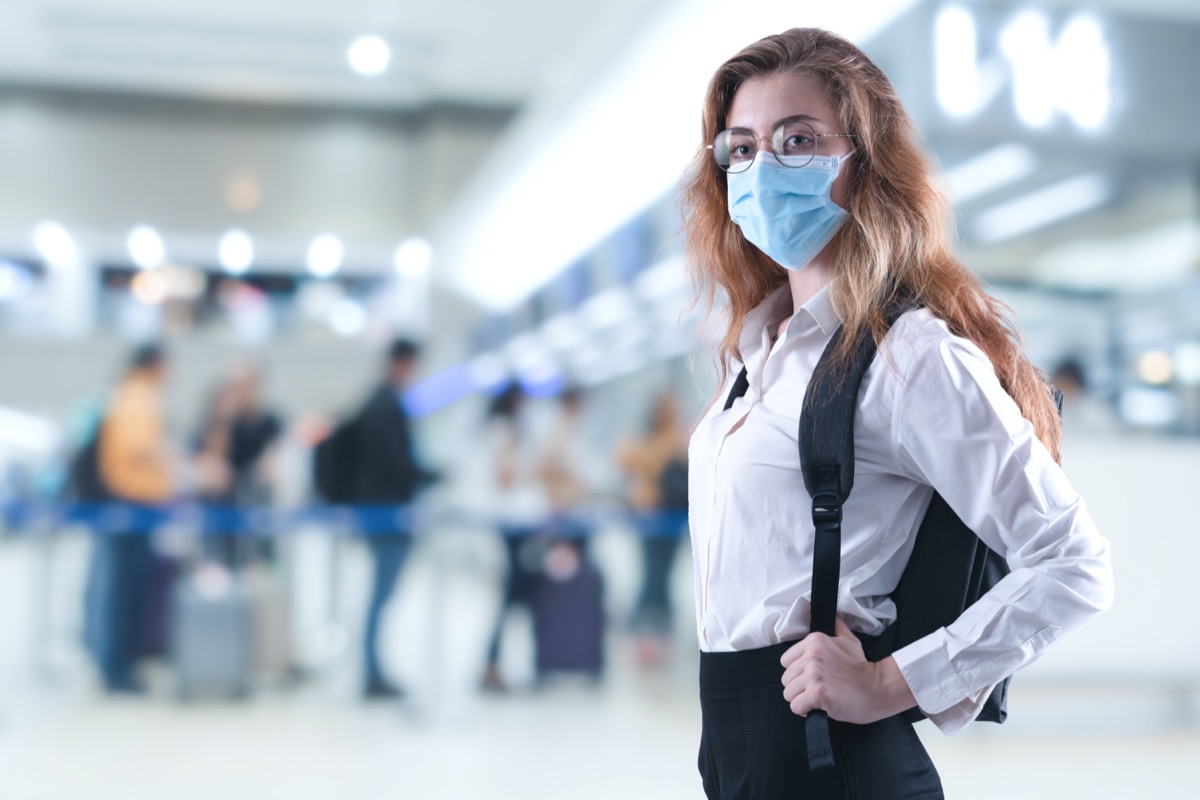 Fauci has repeatedly said he wouldn't take an airplane right now, most recently in a MarketWatch interview on July 27. "I am in a risk category. I don't like to admit it, but I'm 79 years old," he said. "I don't fancy seeing myself getting infected, which is a risk when you're getting on a plane, particularly with the amount of infection that's going on right now."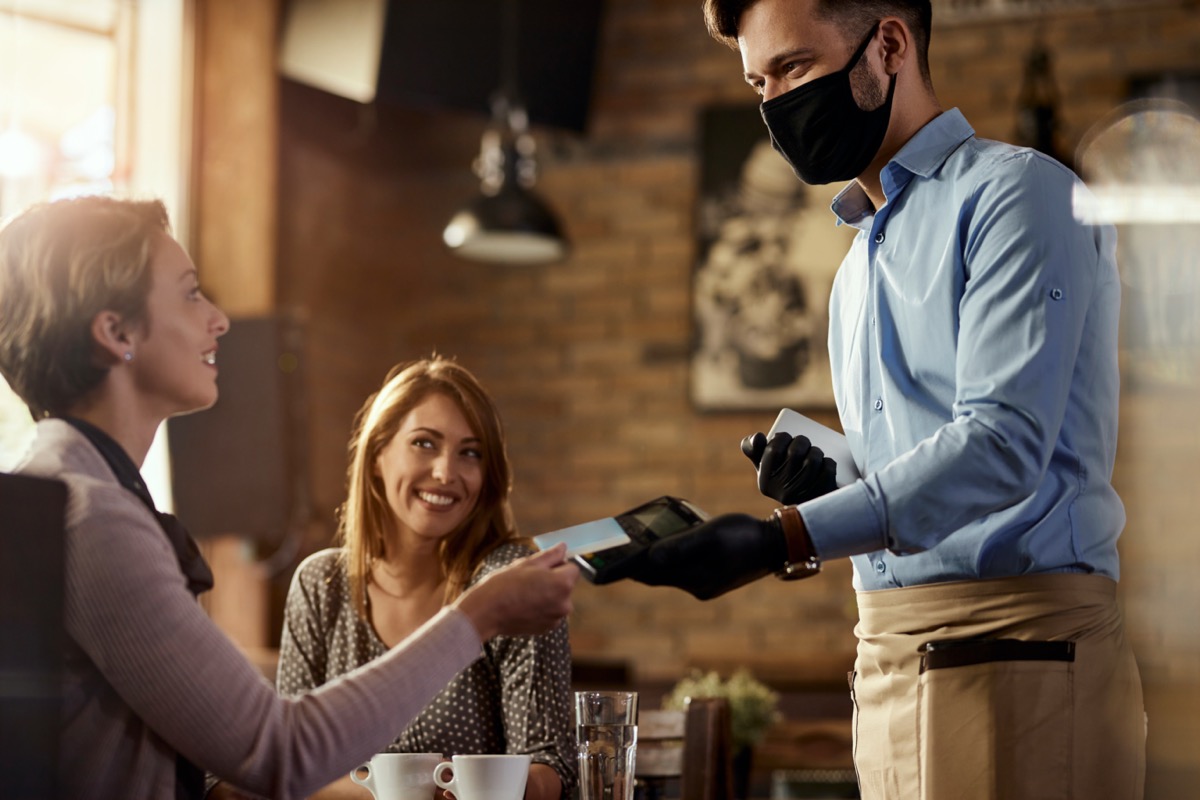 "I am not going to restaurants right now," Fauci told MarketWatch. "Indoors is much worse than outdoors. If you're going to go to a restaurant, try as best as you can to have outdoor seating that is properly spaced between the tables."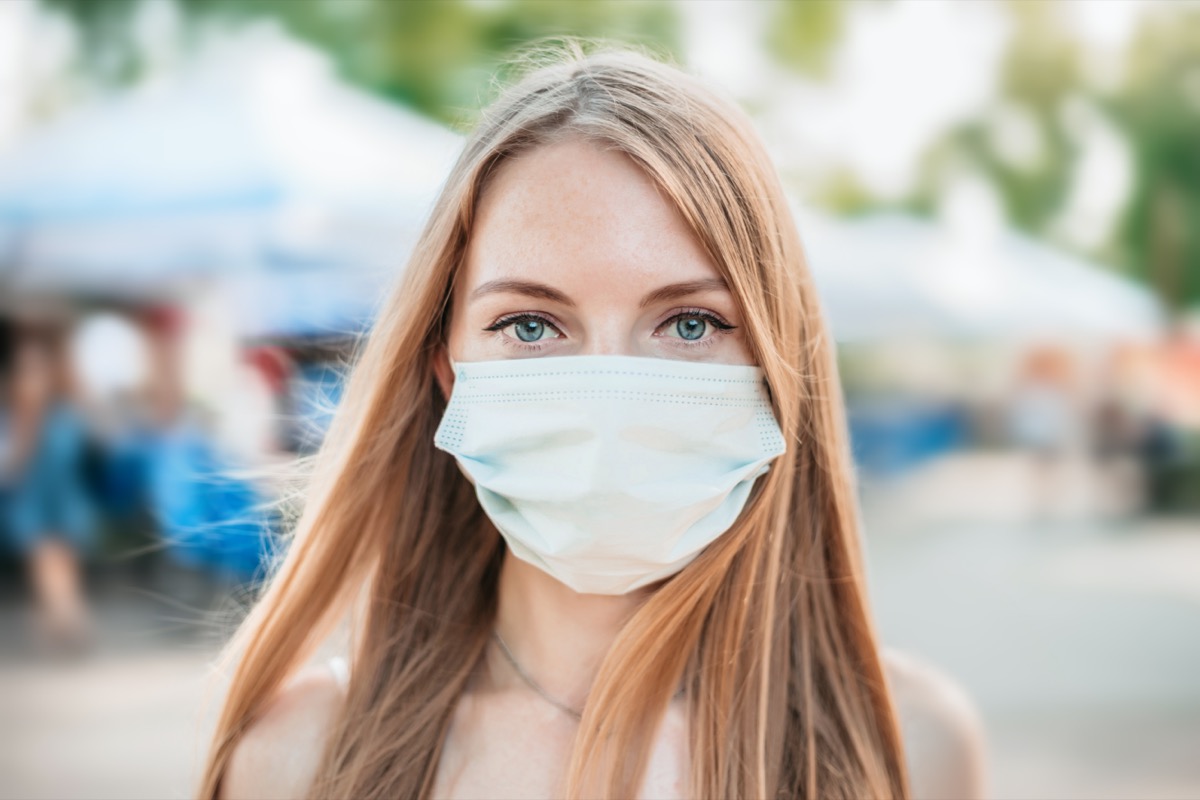 "The message should be, 'Wear a mask, period,'" Fauci said on July 7. Studies indicate it can reduce the risk of infection anywhere from 50 to 80%, he told MarketWatch.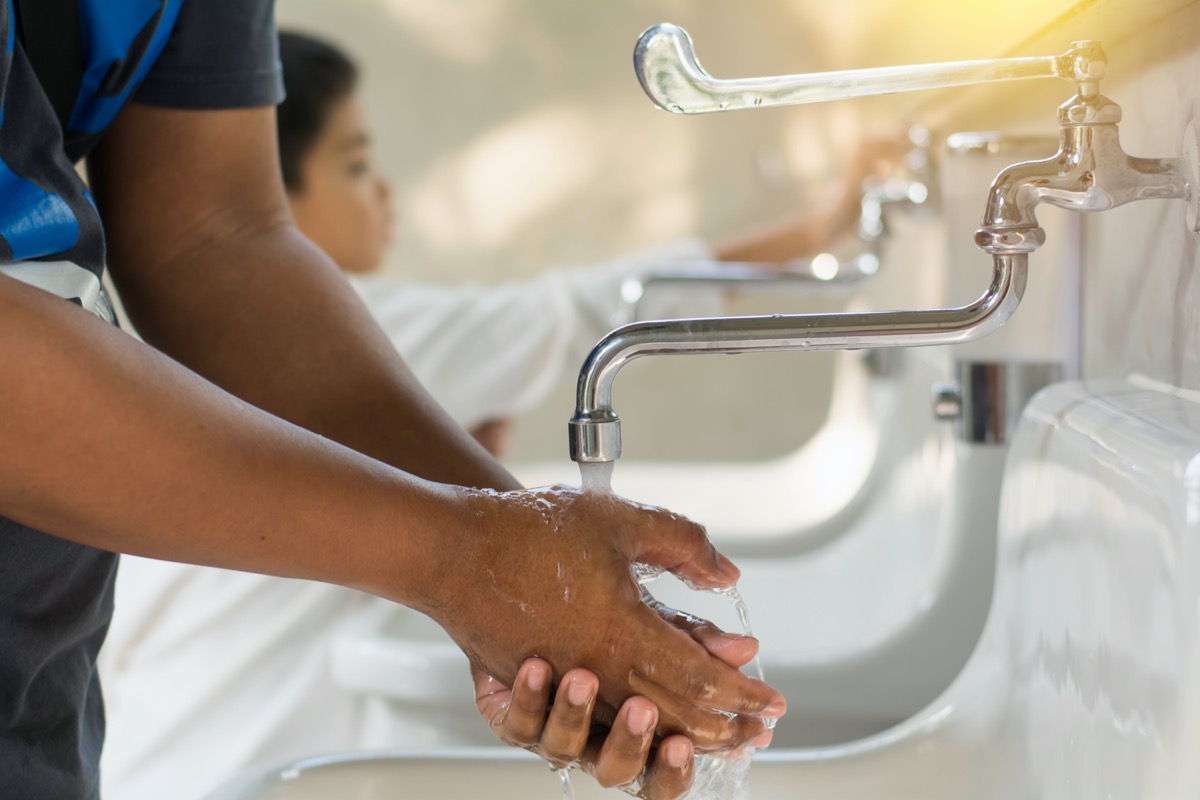 Back in April, Fauci advocated "absolute compulsive hand-washing" to slow the spread of coronavirus. On the PBS NewsHour later that month, he said it was the absolute best way to avoid getting COVID-19. Do it frequently and thoroughly—with soap and water for at least 20 seconds.
6
Maintain Social Distancing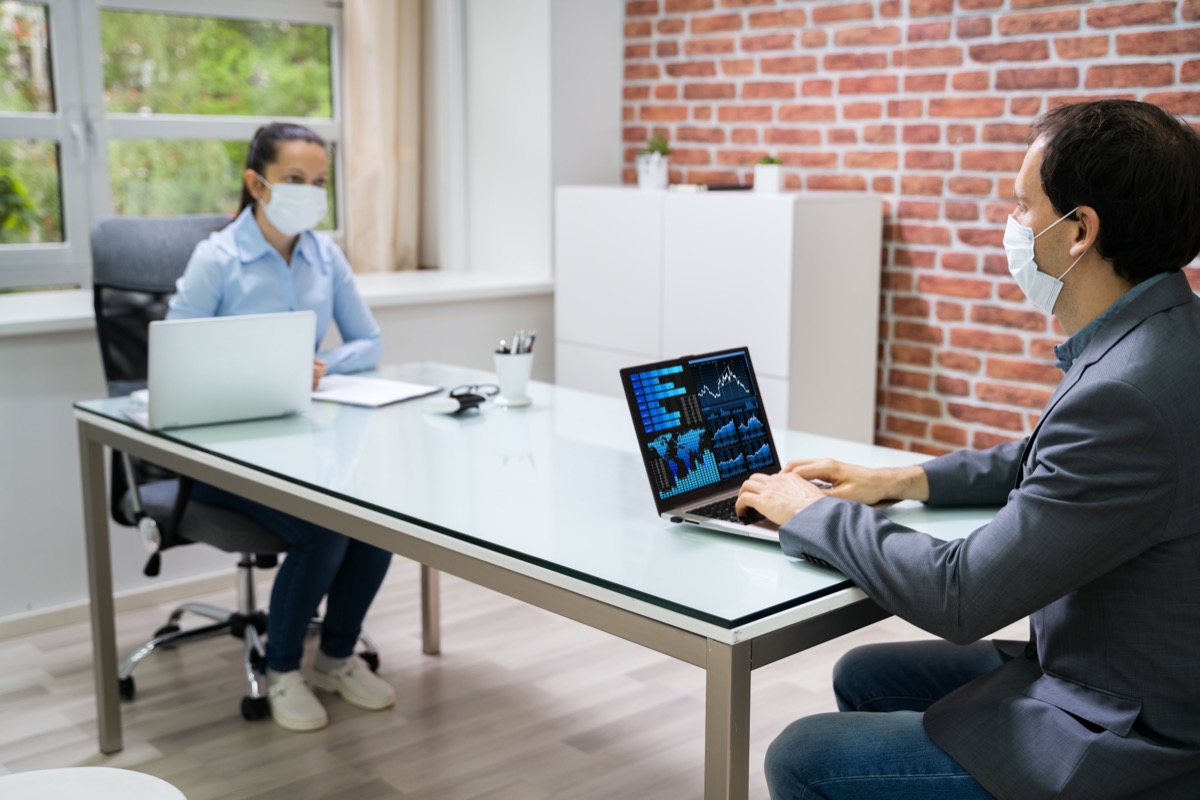 In a speech on July 21, Fauci reiterated that it's important to stay more than six feet away from other people when in public. Coronavirus spreads primarily through respiratory droplets, which can travel about six feet before dropping to the ground. 
7
Exercise, But Not Inside a Gym
"I wouldn't go to a gym," Fauci told the Washington Post on July 3. "I need to be so careful. I don't want to take a chance." Instead, he exercises outdoors. A former runner, he now power-walks at least three-and-a-half miles per day, he told MarketWatch.
8
Have a Plan for Resuming School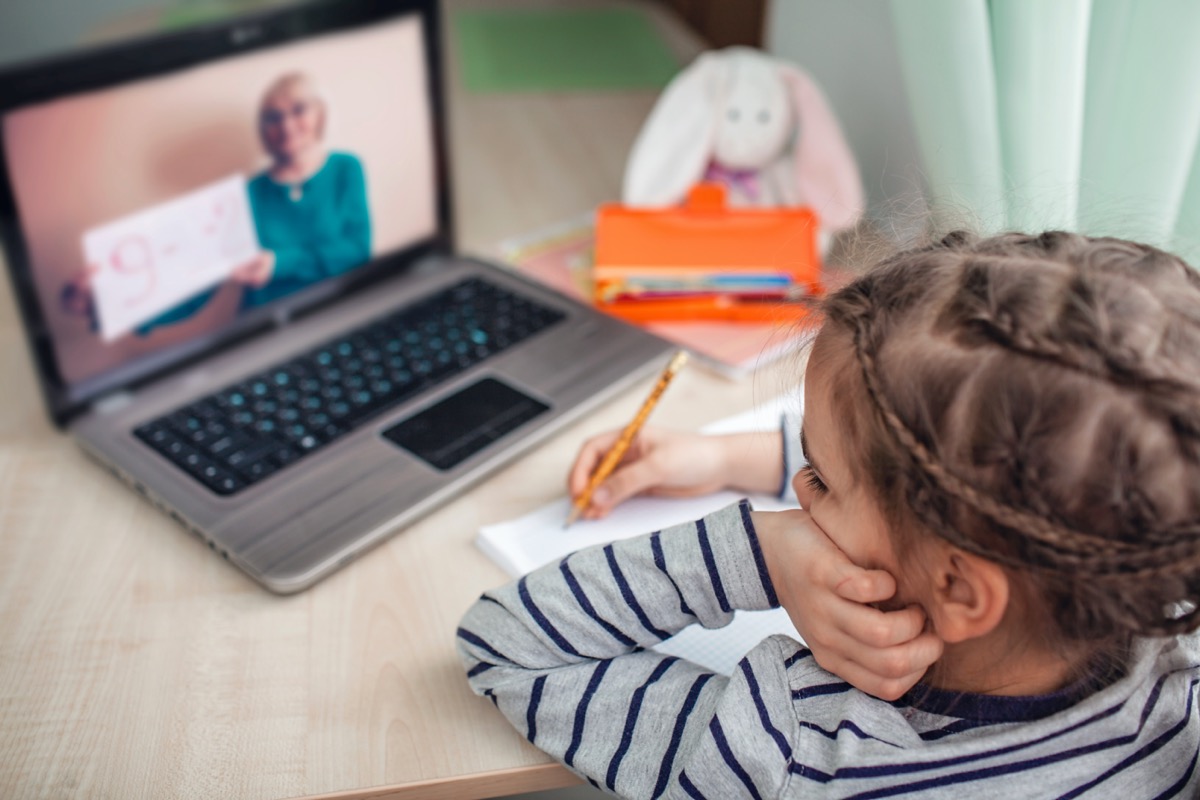 "As a general principle, we should try as best as possible to keep children in school," Fauci said on July 14. But he doesn't believe there shouldn't be a blanket reopening—the new should be strategic and customized to the severity of the pandemic in each locality. The priority should be "safety and welfare of the children, and the safety and welfare of teachers," he said.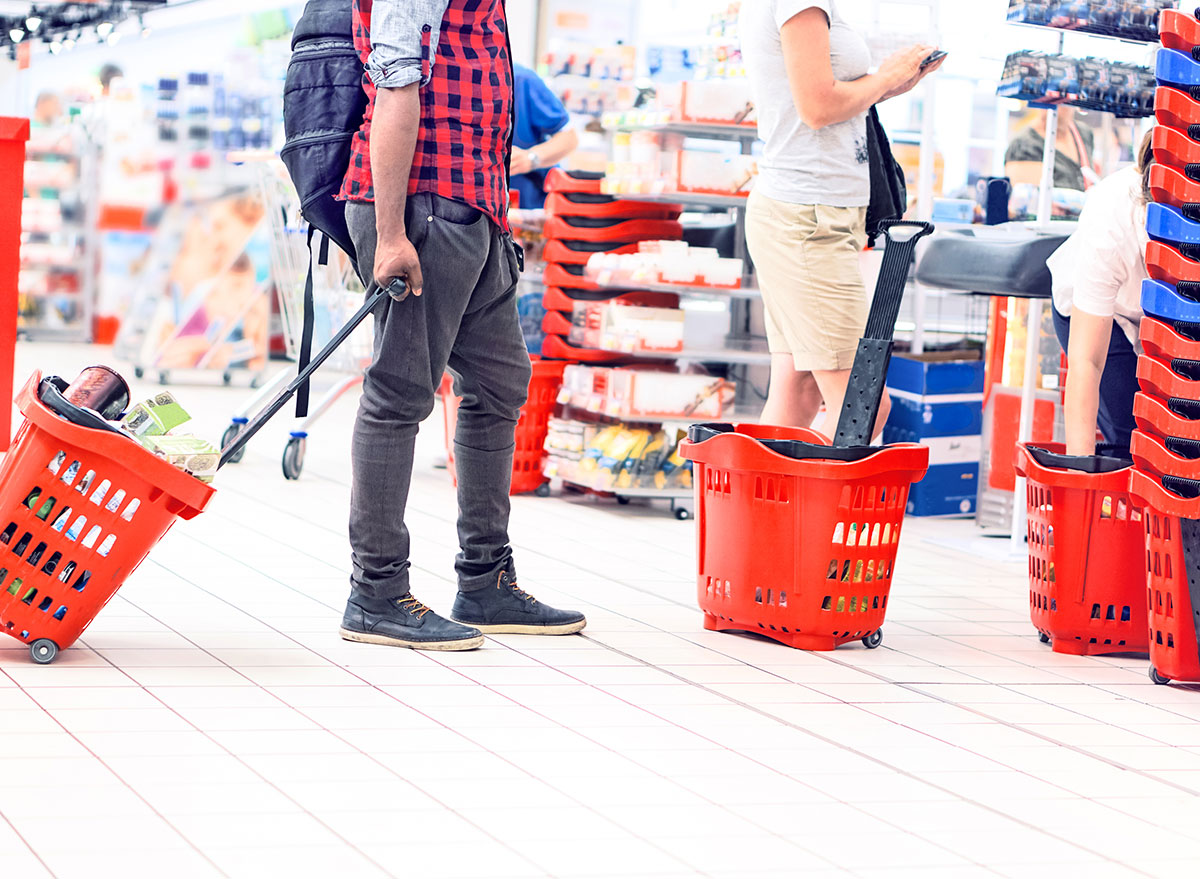 Fauci has repeatedly advised us to avoid large gatherings. "Look at some of the film clips that you've seen of people congregating often without masks, of being in crowds and … not paying attention to the guidelines that we very carefully put out," he said. "We're going to continue to be in a lot of trouble, and there's going to be a lot of hurt if that does not stop."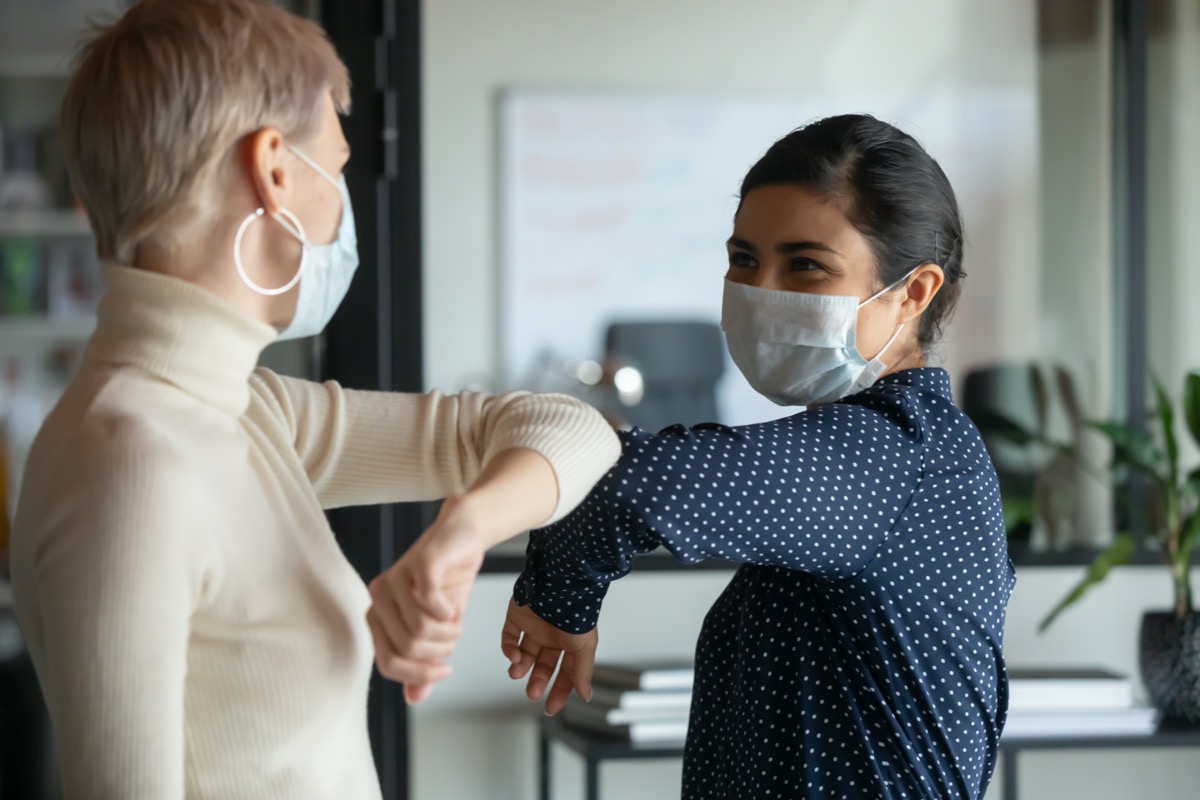 Early in the pandemic, Fauci attracted headlines for declaring that the handshake is dead — it's all too easy to pass germs from hand to hand, then to face or mouth, resulting in infection. On July 3, Fauci said "I think it's going to be a while" before he feels comfortable shaking hands or giving a casual hug. "The infection rate will have to be extremely low or nonexistent, or we have to have a vaccine. Right now, I don't even think about doing it."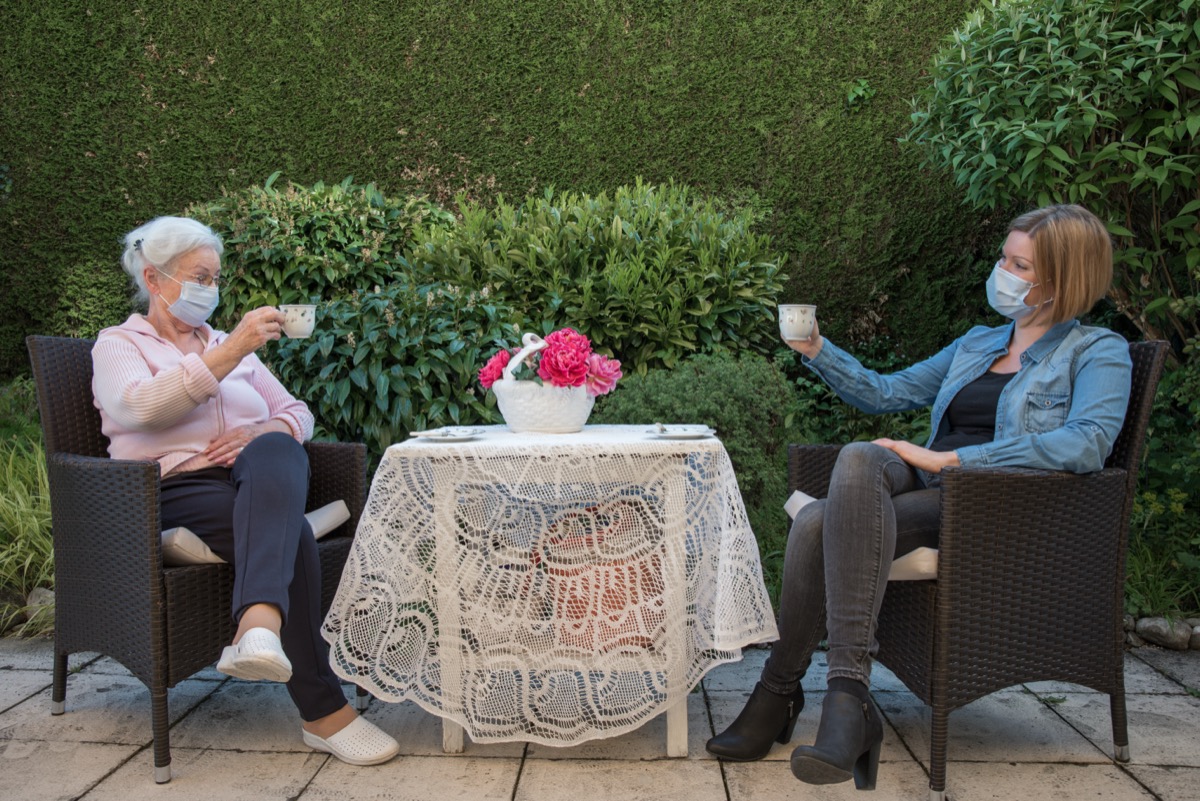 Fauci told the Washington Post that he and his wife will entertain at home, but they'll only invite two people at a time, and only outdoors. "On the rare occasion when we have people over, we have them out on the deck, six feet apart," he said. "We wear masks, unless we are eating. We don't share anything. There are no common bowls." If the weather won't permit them to socialize outside, they cancel.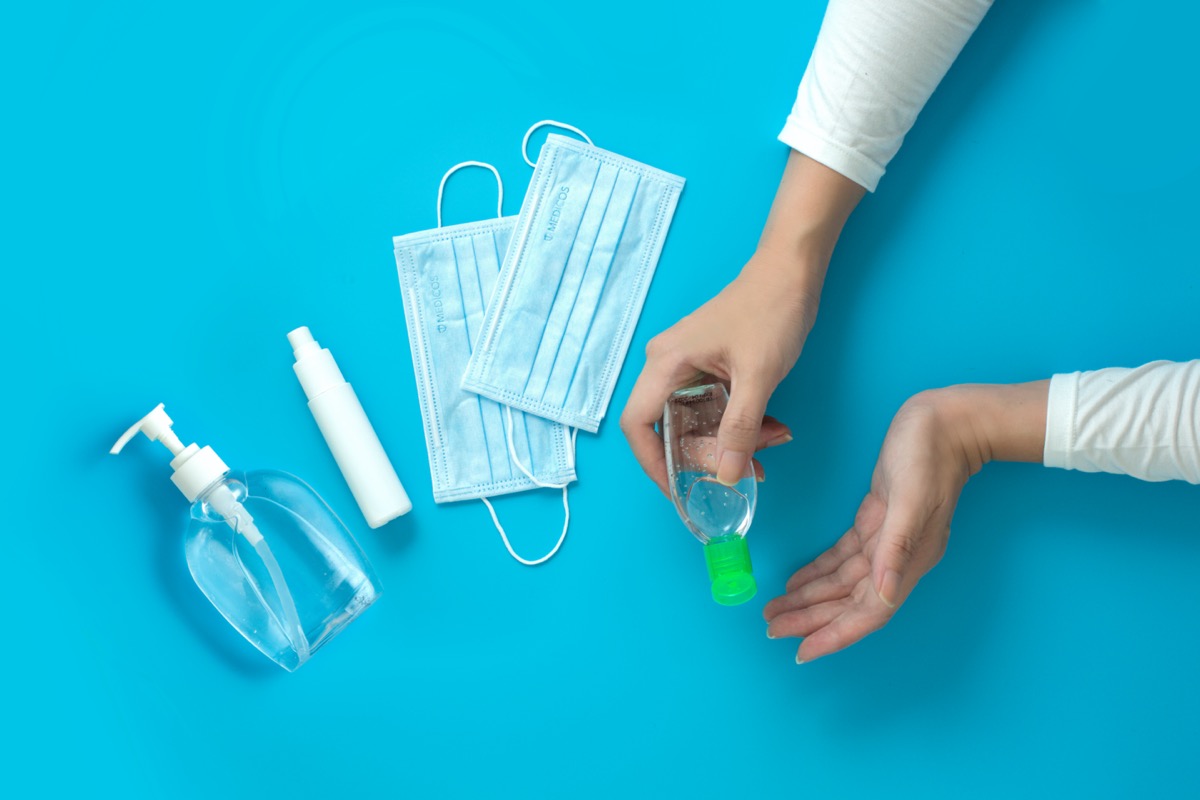 "If you want to pick three or four or five very simple tools that could have a major impact on turning around the outbreak, wearing a mask is definitely one of them, as is physical distancing, as is avoiding crowds, as is closing bars, as is washing your hands," said Fauci on July 27. "I'm pleading with people to consider doing this consistently because if half of people don't do it, it kind of negates the overall purpose."
Don't Assume Your Risk Is Zero Because Of Your Age
During an interview with The Wall Street Journal, Fauci said that even if you're young and otherwise healthy, you're still at risk of serious coronavirus infection. "That's the thing that you've got to get people to appreciate. It isn't zero," he said. "There are some clear instances of people who are young and otherwise healthy who went on to get seriously ill. Rarely—and it is rarely—they've even gone on to get seriously ill and die. The risk is not zero."
Remember That Outdoors Is Better Than Indoors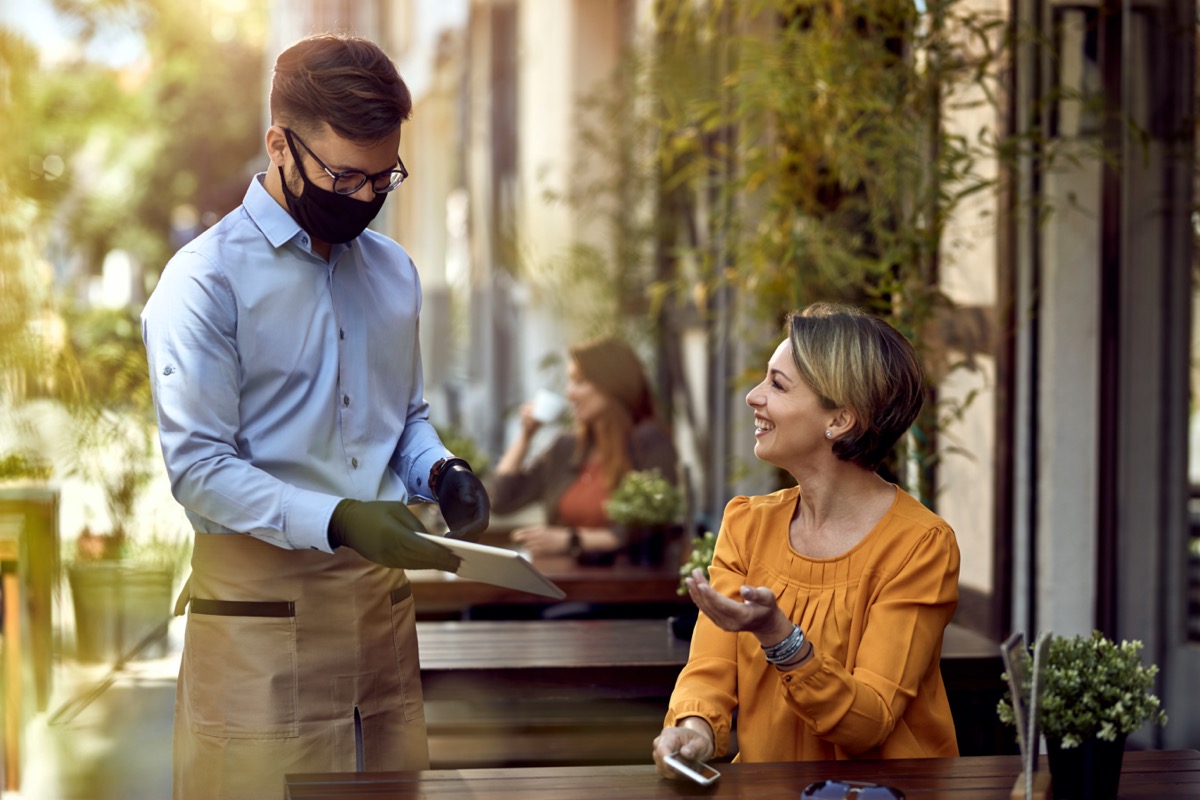 "I would get as much outdoors as you possibly can," said Fauci on Aug. 13. "If you look at the super spreader events that have occurred, I think it's incorrect to call people super spreaders. The event is [the] super spread. They're almost always inside super spreader events—in nursing homes, meat-packing, prisons, choirs in churches, congregations of weddings and other social events where people get together. It's almost invariable. Nothing's 100%, but it's almost invariable that it's indoors. So when you are indoors, make sure you have a mask when you're outdoors, keep the mask on."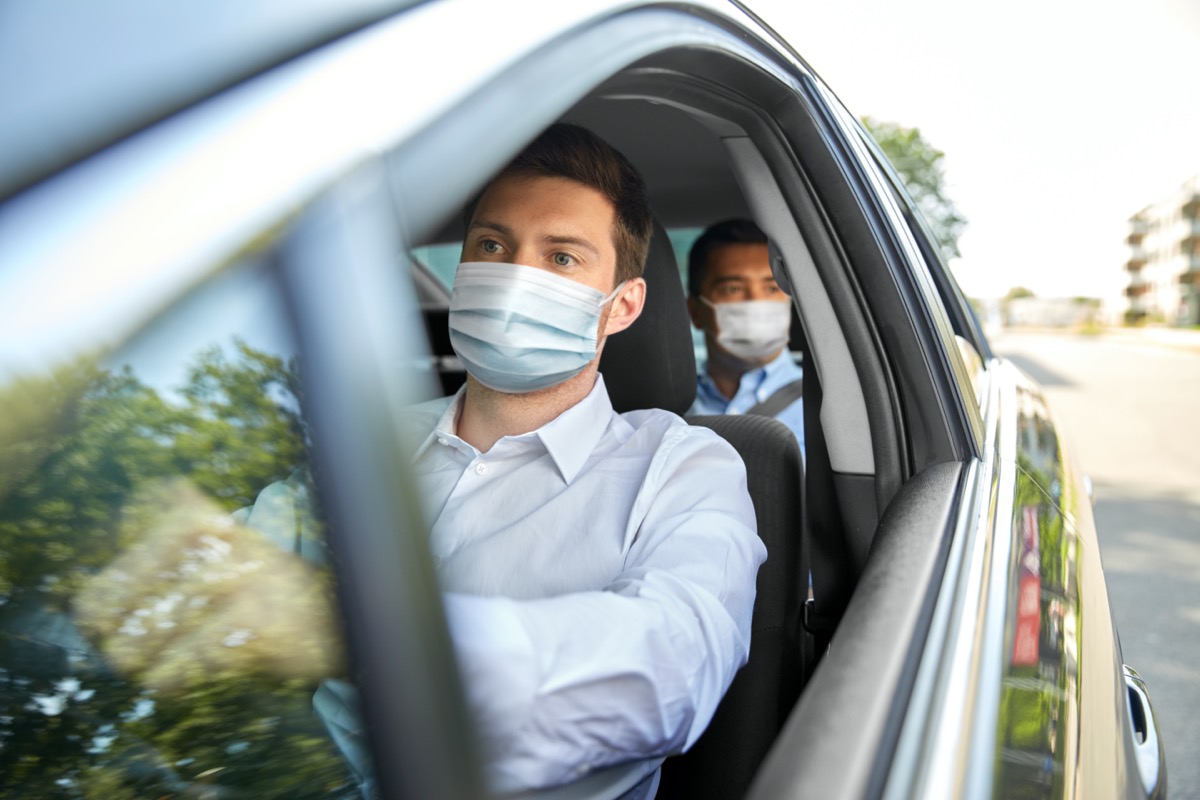 This increases air circulation, which lowers your chance of inhaling the virus. "When I'm in a car now, I keep the window open," said Fauci. "Even though the person is driving the car and me both have masks on, I keep the masks on and keep the windows open."
Take Your Mask Off Safely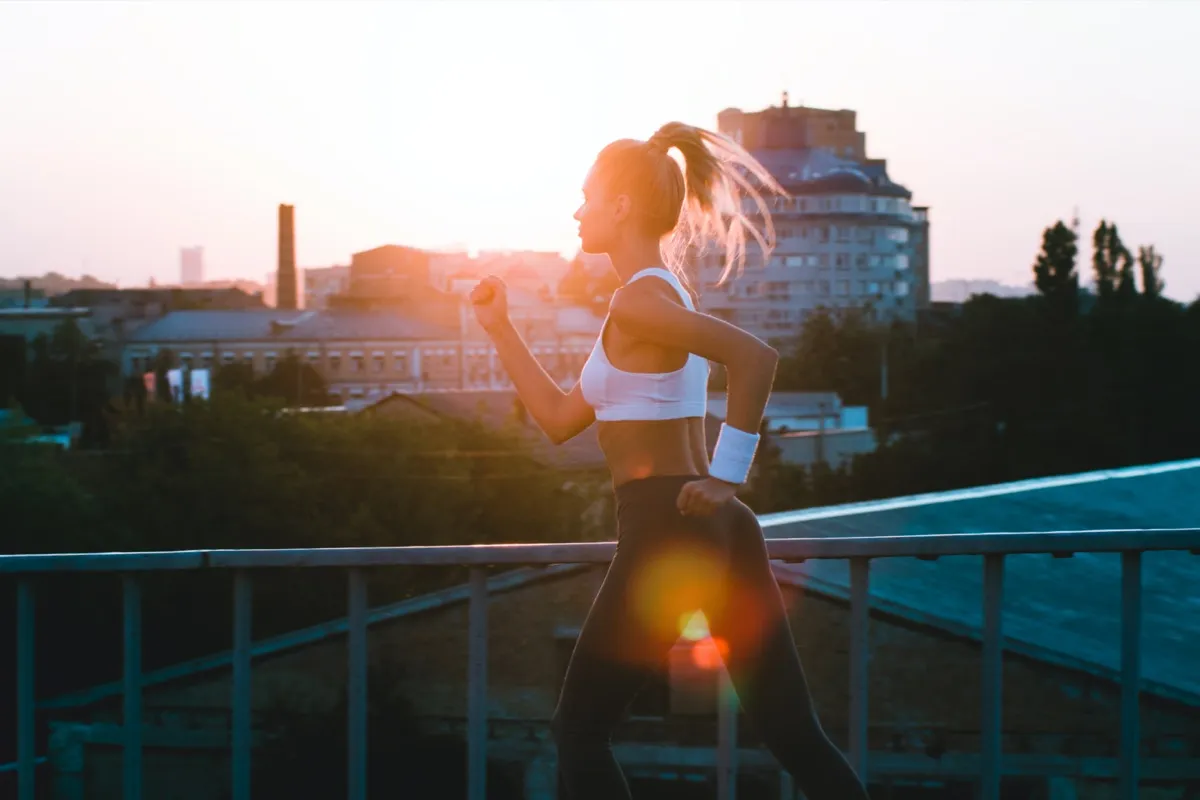 "When I see people out on a beach running with nobody around them, good for you, you know, do it. You don't need to be locked down outside," he said. However, if there are a lot of people around, mask up. "If you think you're going to get close to people, you know, flip a mask on. But if you're walking with your dog or your wife or husband or somebody that you're in the house with anyway, and you're not going to stay separated from them, then just do it."
Remember That Asymptomatic People Can Spread The Virus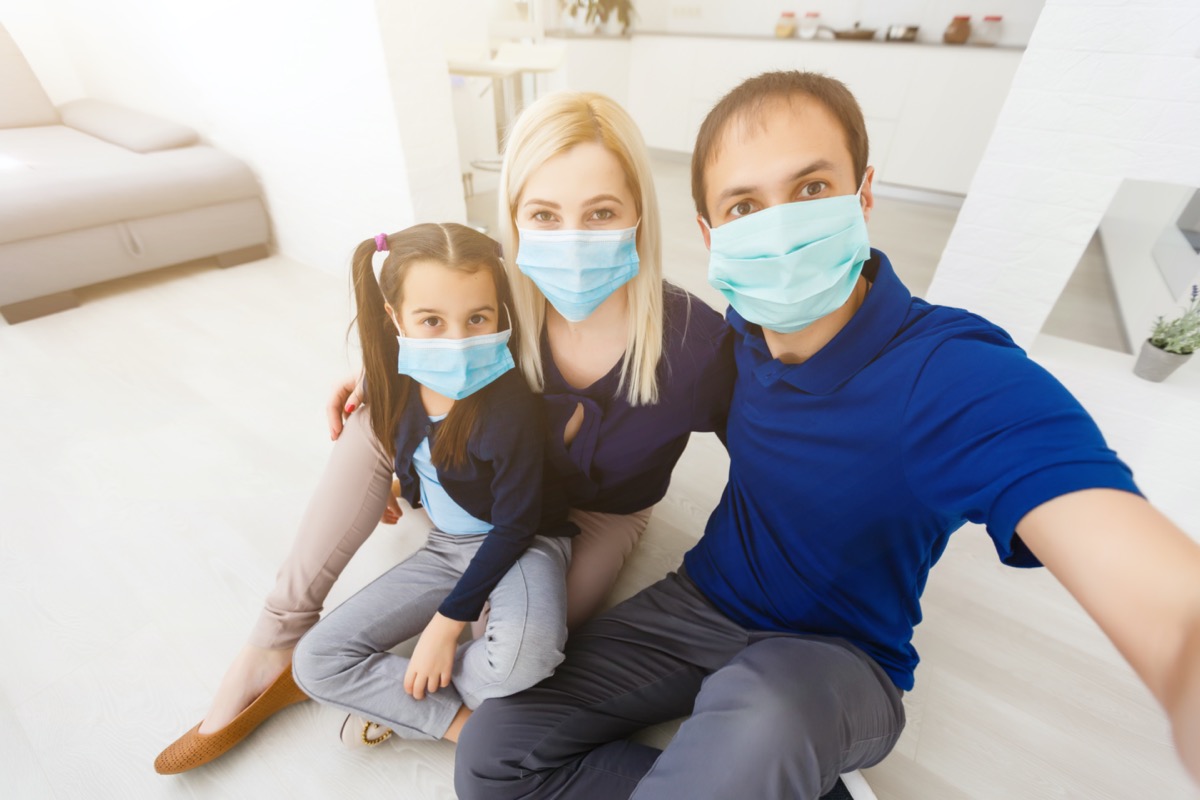 "When you look at the level of virus in the nasal pharynx of someone who's symptomatic versus without symptoms, the level is exactly the same," said Fauci. "So you can make the assumption that… without symptoms, you can spread it. We know from pretty good studies that asymptomatic people can drive transmission of this virus."
Zinc Doesn't Kill the Virus
A widely circulated social media post in the early days of the pandemic suggested that zinc lozenges could kill or protect against the coronavirus. However, "in reality, it doesn't have any effect," said Fauci.
The Virus Might Survive 72 Hours On Surfaces. However…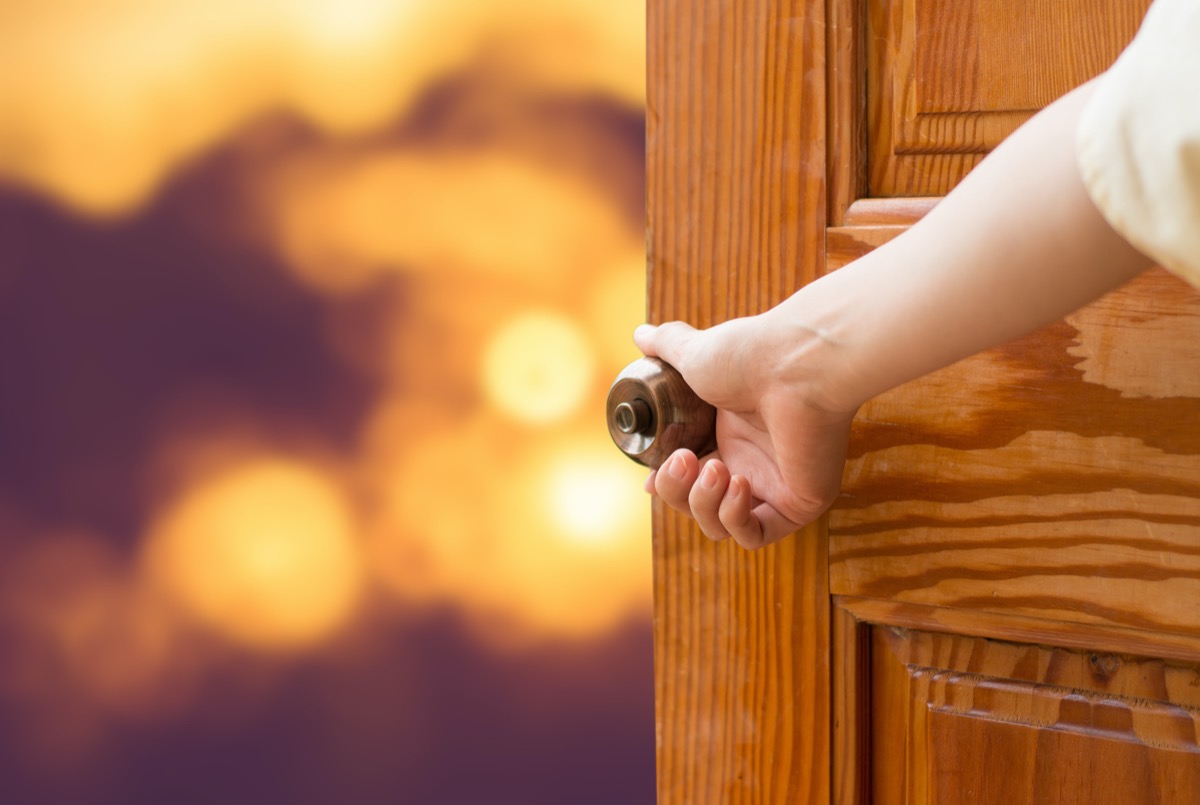 Fauci said that investigators have found that coronavirus can be retrieved from cloth surfaces for up to 72 hours. But "what hasn't been shown is that it is an inoculant that's large enough to actually transmit. So it is absolutely true that you can isolate it from doorknobs, steel, chrome, or what have you for up to 72 hours. But we don't think that that is a major modality of transmission."
Avoid Public Transportation, If You Can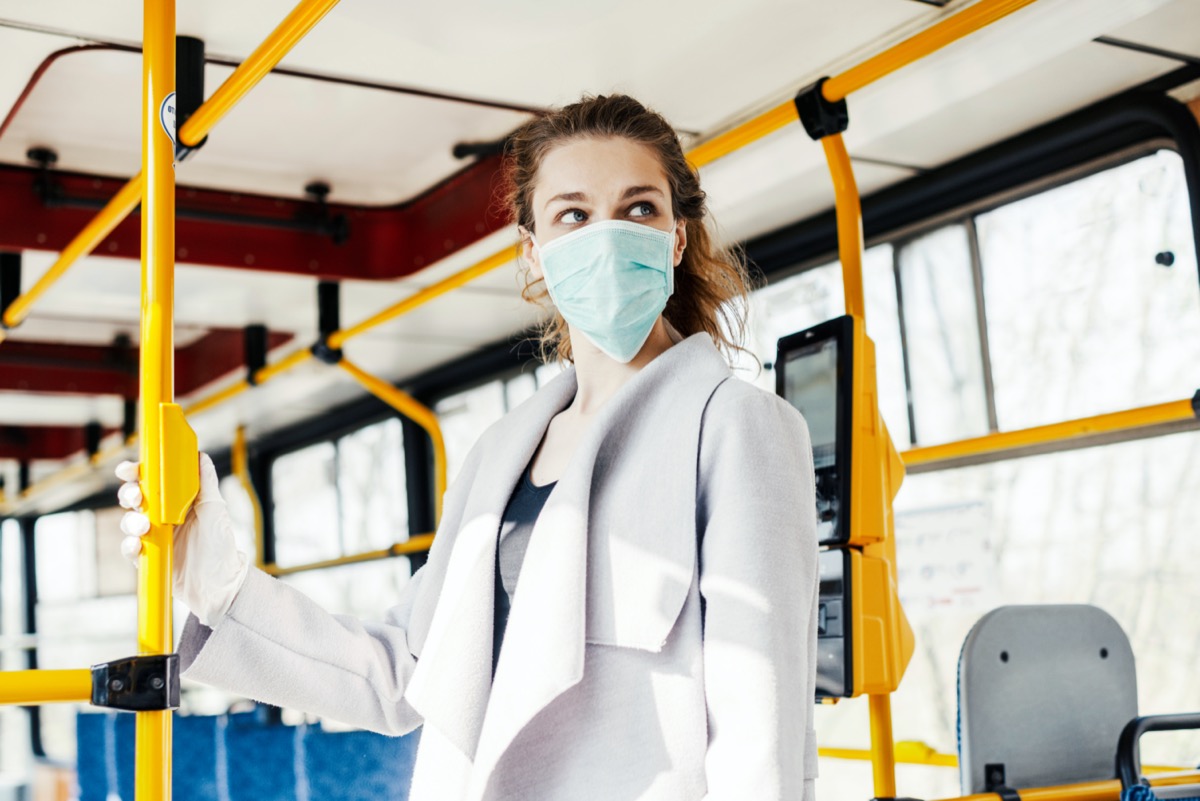 In addition to airplanes, Fauci avoids group transportation altogether. "No Metro, no public transportation. I'm in a high-risk group, and I don't want to play around," he told the Post.6254a4d1642c605c54bf1cab17d50f1e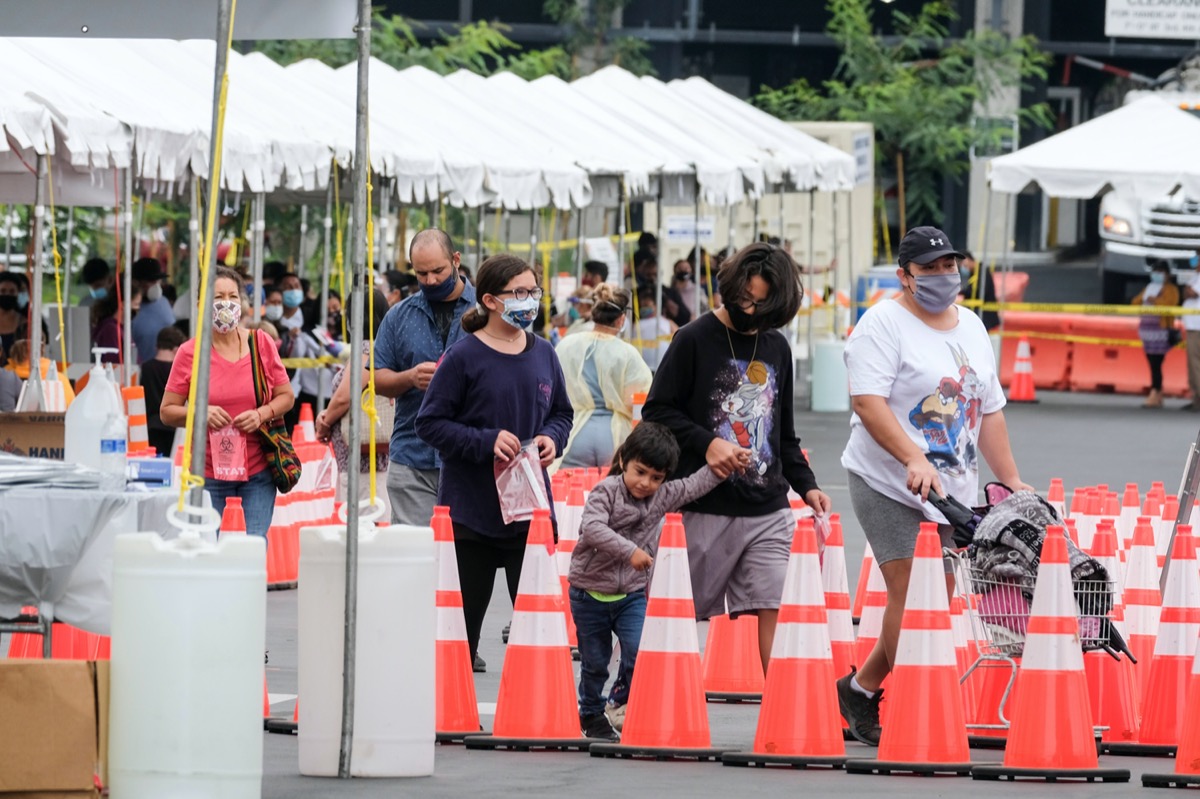 "There were certain missteps early on with the testing issue, which we finally corrected. There were some things we did really well," said Fauci, who added that anyone who says the U.S. made no mistakes when handling the pandemic " is not facing reality."
Don't Assume Family Members Aren't Infected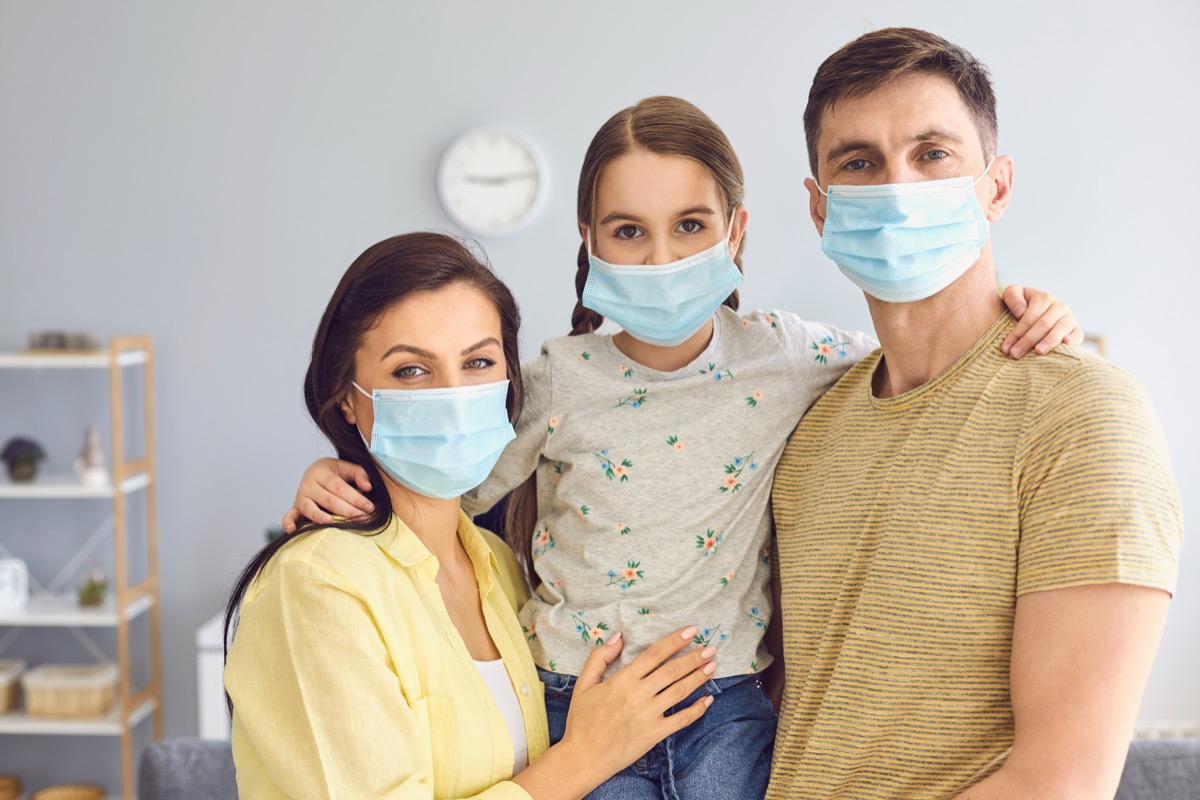 When his own daughter came to visit from out of state, Fauci followed quarantine protocol. "When she got here, she went straight through the back entrance into the basement. She stayed in our basement … and she did not come upstairs for 14 days," Fauci told the Post. "I wanted to hug her when she arrived, but she said: 'No way, Dad.' She came upstairs after 14 days and then stayed with us for several months."
Does Your Blood Type Matter?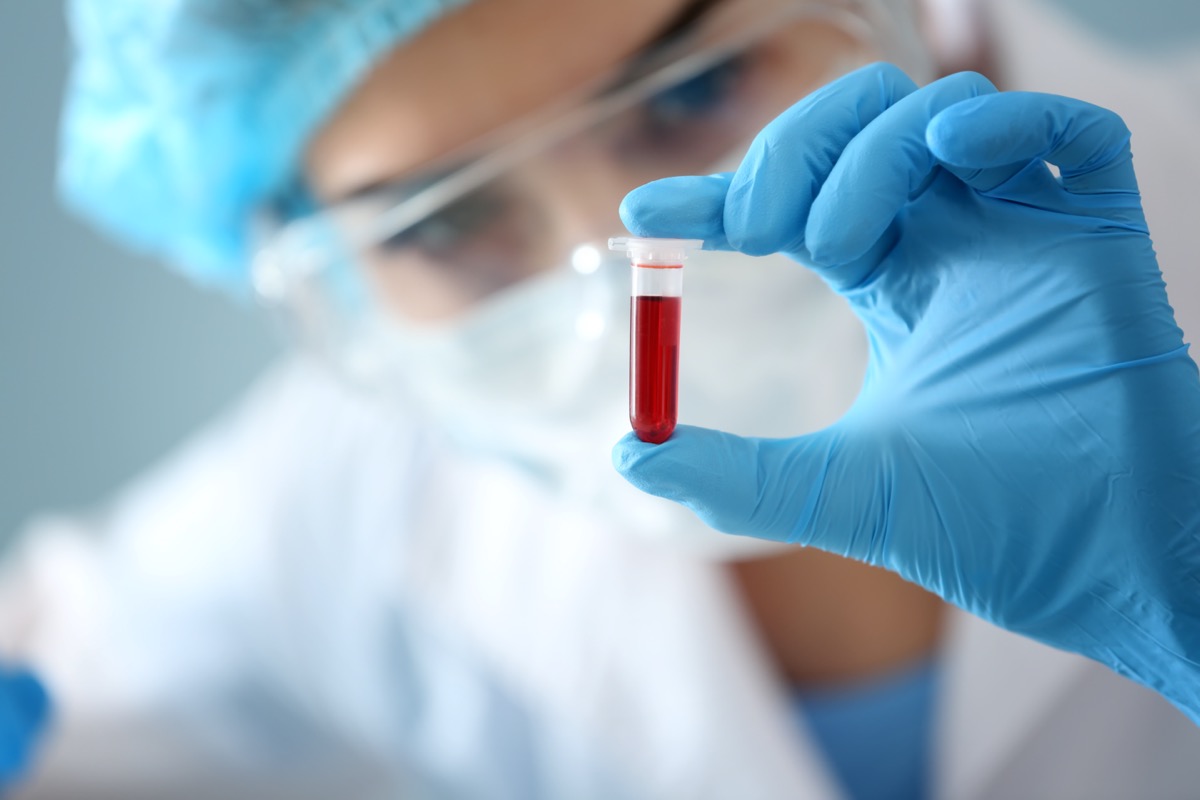 "The answer is yes," said Fauci during a Q&A with Matthew McConaughey on Aug. 13. "But it's such a slight difference that it isn't something where people with Type A [blood] need to start worrying a lot. The difference between one blood type and the other is significant but minuscule."
When We'll Get the Vaccine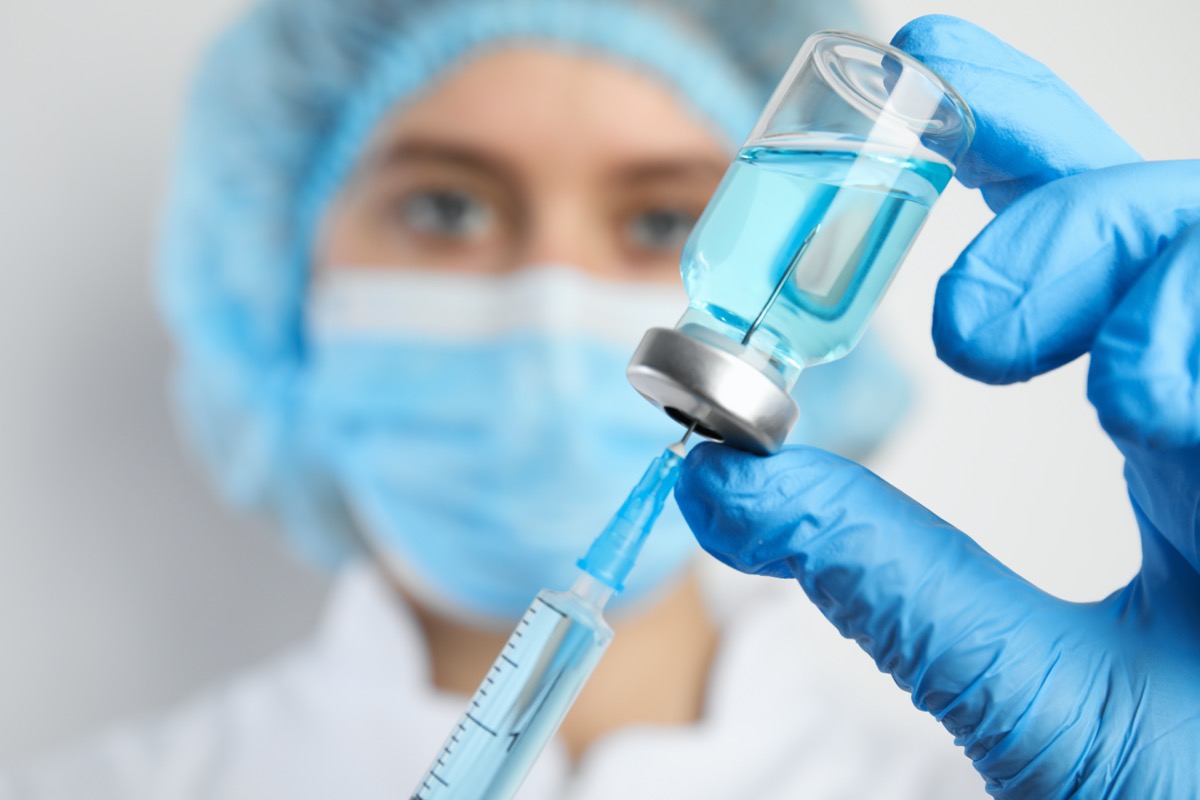 "Likely the end of this current year, the beginning of 2021, moderate numbers of those will be available," Fauci predicted on Aug. 13. "As we get well into 2021, we should have enough for everybody."
Relying on Herd Immunity Is a Bad Idea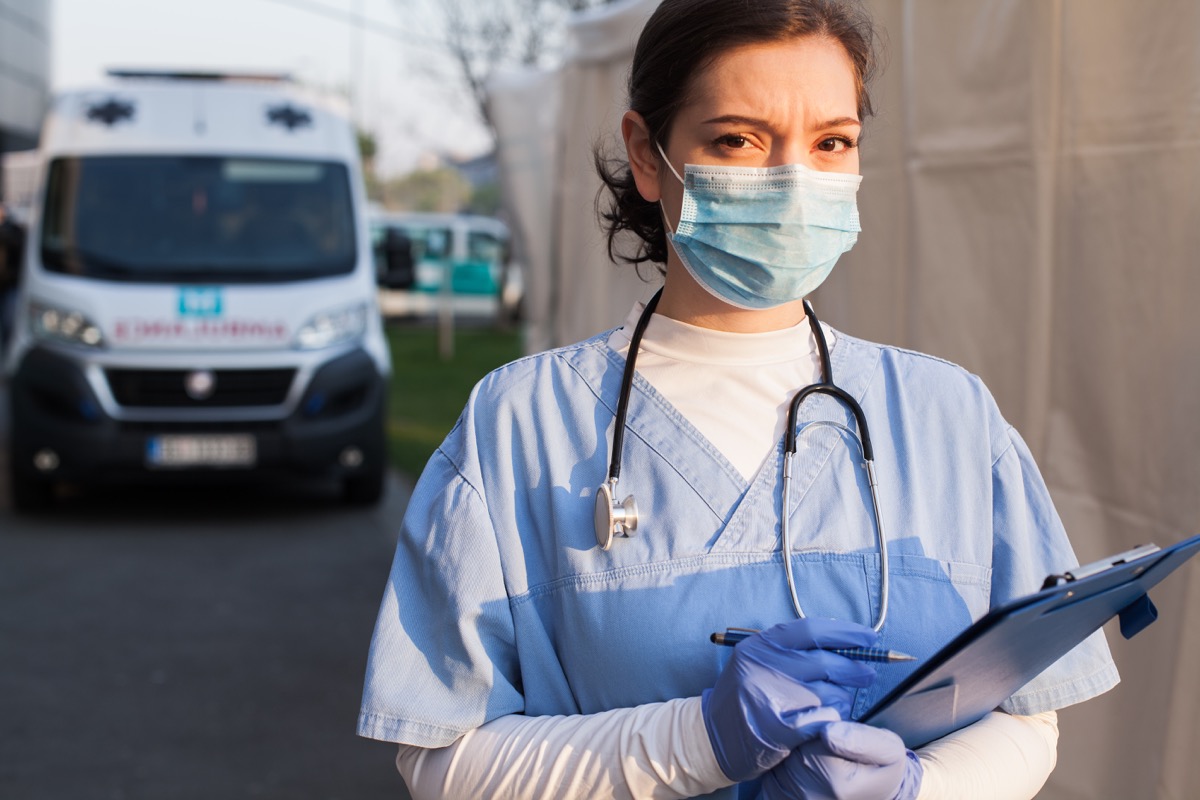 If everyone contracted it, even with the relatively high percentage of people who are without symptoms, a lot of people are going to die because people who are elderly and people at any age who have an underlying condition, diabetes, hypertension, obesity, heart disease [are at risk]," said Fauci.
"If you look at the United States of America, with our epidemic of obesity, with the number of people with hypertension, the number of people have diabetes—if everyone got infected, the death toll would be enormous and totally unacceptable. And that's the reason why we are against saying, 'Let it fly, let everybody get infected, and we'll be fine.' That's a bad idea."
There Are "Disturbing" Long-Term Effects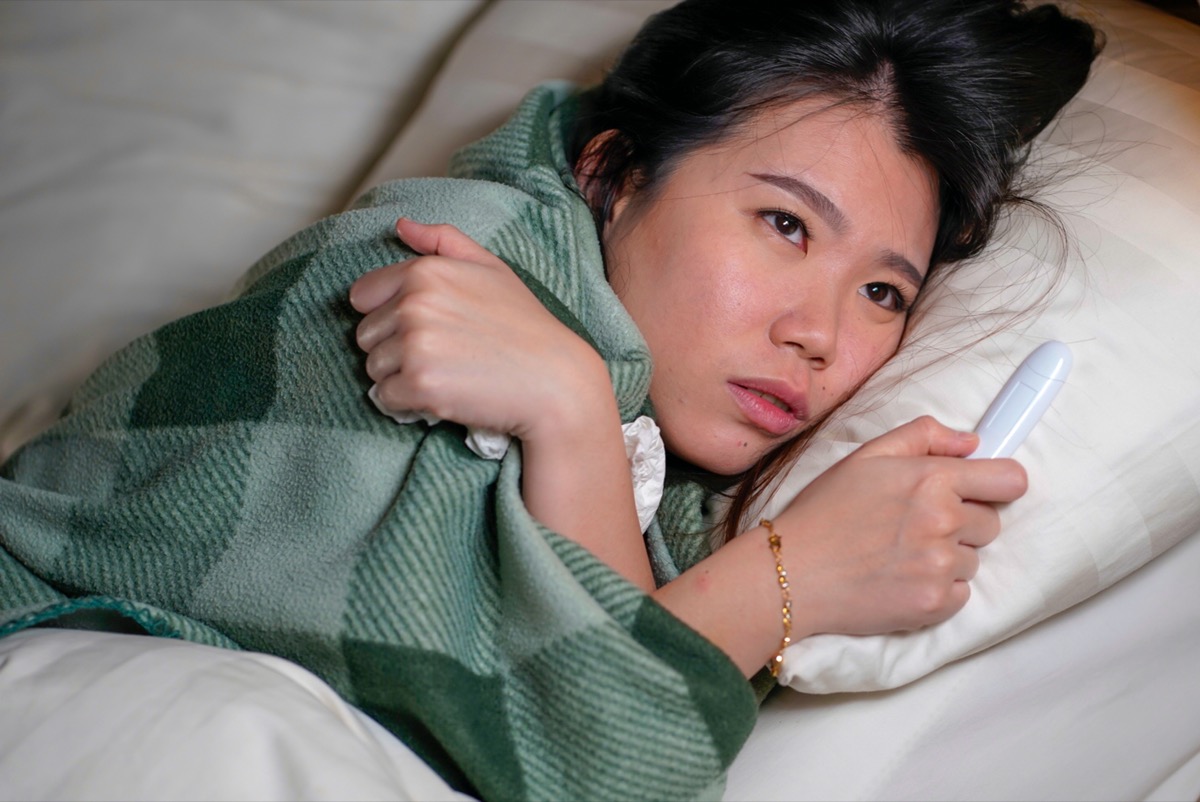 "We're starting to see more and more people who apparently recover from the actual viral part of it, and then weeks later, they feel weak, they feel tired, they feel sluggish, they feel short of breath," said Fauci."It's a chronic projection forward of symptoms, even though the virus is gone, and we think that's probably an immunological effect.
He added: "It's very disturbing, because if this is true for a lot of people, then just recovering from this may not be okay. You may have weeks where you feel not exactly correct."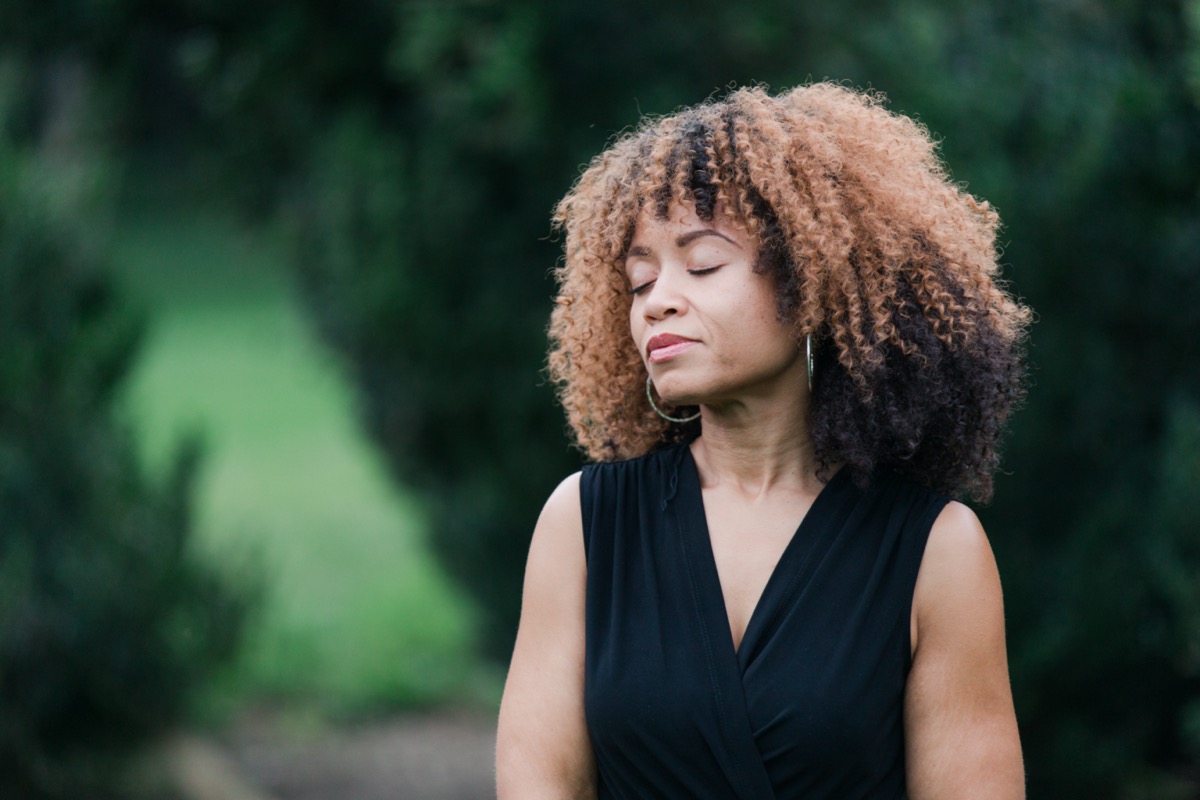 "That's a truism," said Fauci. "That's one of the reasons why [being] outside in the sun when you are interacting is much, much better than being inside."
We Shouldn't Shut Down The Country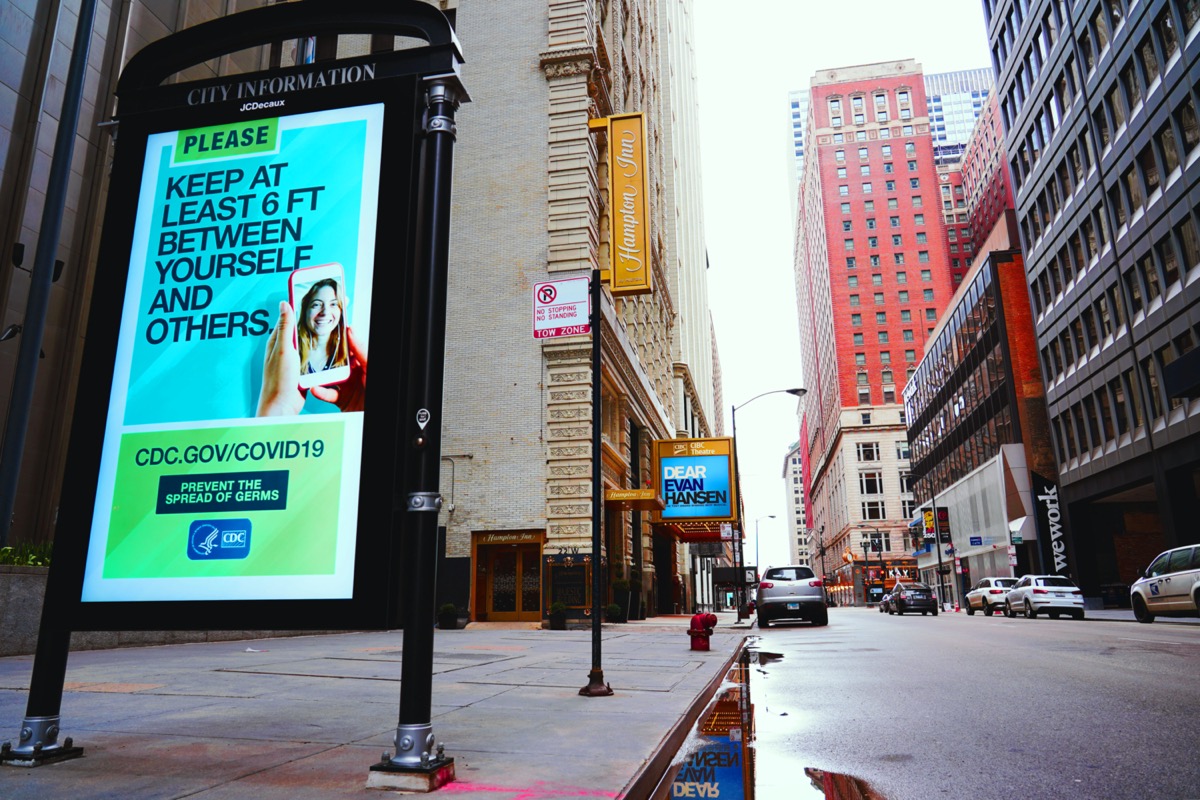 "It goes beyond the economics," said Fauci during a chat with actor Matthew McConaughey. "If you shut down, even if it was no economic issue, what happens is that psychologically, it could be devastating.
"And if you're really shut down, children may not get their vaccinations. People don't go to hospitals when they get chest pain, people who follow up because they have an elevated PSA or a mammogram that's got something. There are a lot of different things that could go wrong beyond the economy."
Masks Should Not Be a Political Statement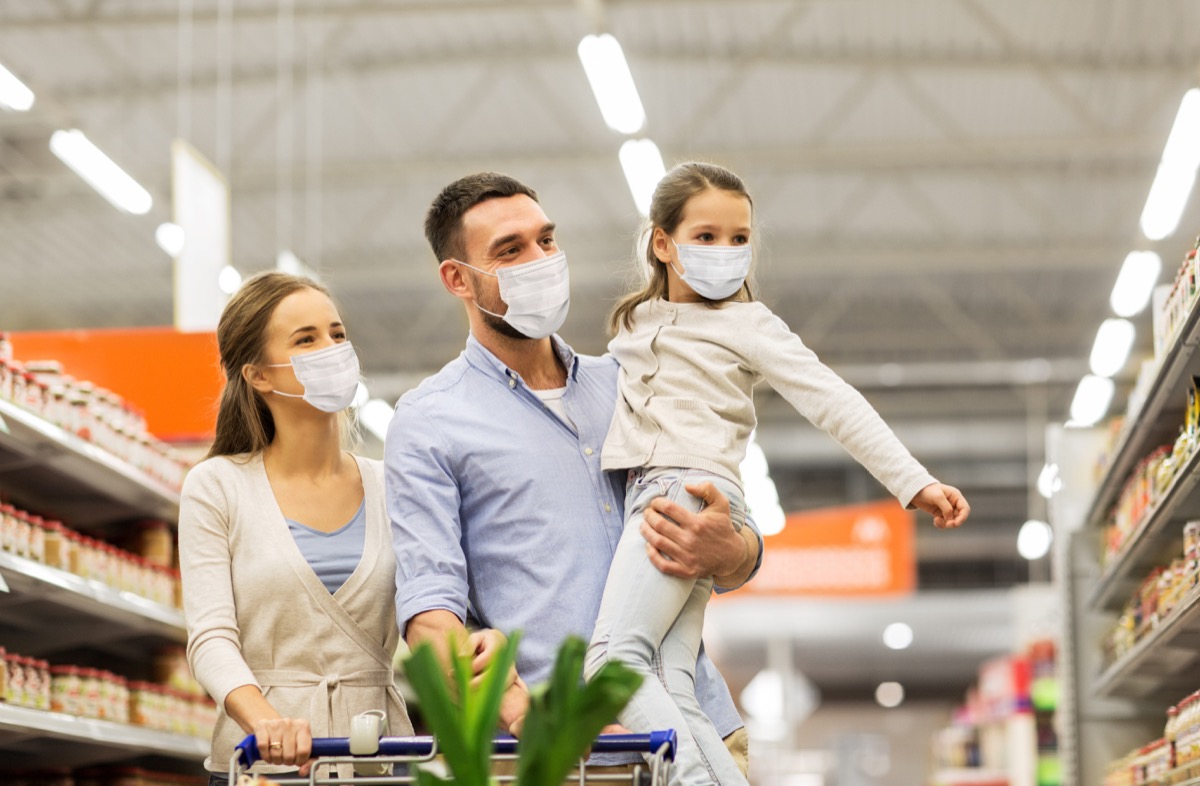 "Completely crazy" is what Fauci called "this political symbolism—if you wear a mask you're on this side of the political spectrum, if you don't wear a mask you're on that side."
"This is a disease, a virus, a public health issue and not a political issue," he said on Aug. 5. And now we've kind of politicized masks, which is really unfortunate."
Everyone Should Pull Together
"We need to pull together in a uniform way," said Fauci. "Because when you have the dynamics of an outbreak, if you have one weak link in the chain, you don't win the game. It just will not work. We've got to pull together as a nation.
He added: "Our country has been through some very, very difficult situations. We've been through with depression, we've been through world war. I'm old enough to have been a baby during WWII. But I remember how the country absolutely pulled together. We pulled together after 9/11. This is equivalent to that." And to get through this pandemic at your healthiest, don't miss these 37 Places You're Most Likely to Catch Coronavirus.